I like and use Minolta SR lenses a lot and this is a growing database of them.
Please read my about lens ratings page to understand how the ratings are to be read.
All ebay links are affiliate links and it is appreciated if you use them because it helps me to keep this site running. I took care to filter out other lenses so they are handy as well.
All ratings are based on my experience with these lenses on my fullframe Sony Alpha 7.
Wide-Angle lenses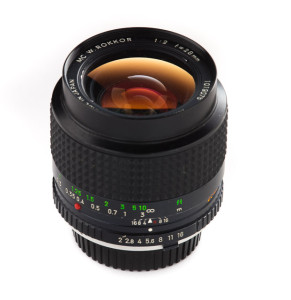 Minolta MC Rokkor 28mm 1:2 (2.5-3/5)
ebay.de
| ebay.com


A bit on the heavy side and rather low contrast with very noticeable vignetting at f/2 with busy bokeh at shorter distances but I enjoy the rendering at f/2 none the less. Decent but not great at f/8.
From the reports I read the here younger MD version with 49mm filter thread is a better performer.
flickr set | full resolution samples | test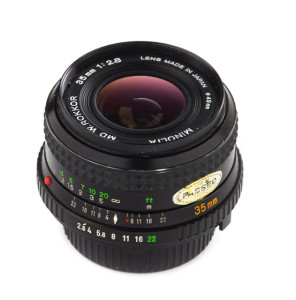 Minolta MD Rokkor 35mm 1:2.8 (4/5)
ebay.de
| ebay.com

A great lens: very compact, sharp to the corners from f/2.8 with decent bokeh and excellent at f/8. Noticeable field curvature.
There are several Minolta 2.8/35 lenses, my copy has a 49mm filter thread and carries the Rokkor in the name tag which distinguishes it from the later "plain MD" version which is optically the same as far as I know.
flickr set | full resolution samples | test