Just as last year I want to take the opportunity to have a look back and another one forward.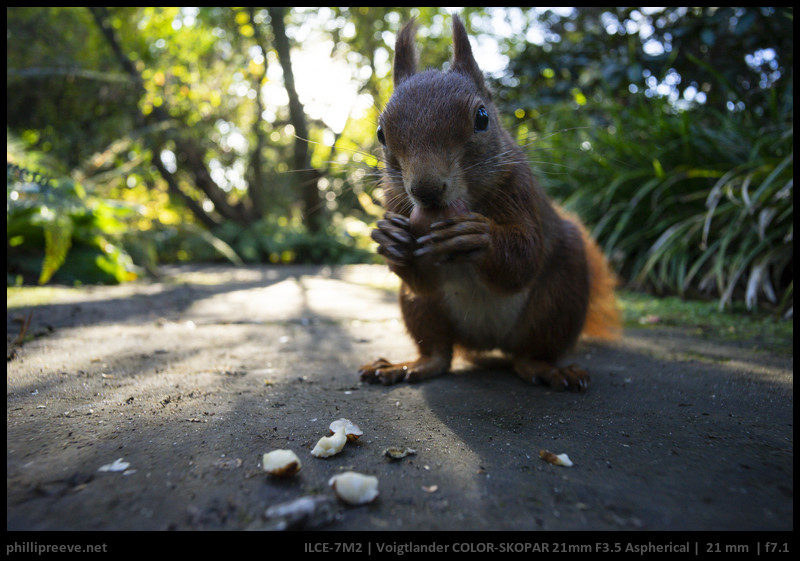 The Team
In 2018 my focus was on my new job, so I am grateful that I could rely on my team to keep the blog running.
Bastian was by far the most active one of us in 2018. Some of his reviews which stood out to me were the Sony GM 1.4/85 (first Sony lens he liked), the Carl Zeiss Jena 1.9/183 (very affordable cinema lens with interesting characteristics), Pocketpano Vario XL Panorama, because this is a product which is obviously designed by a person passionate about solving photographer's issues, just like the handy Loxia lens-grips. He also wrote several guides of which I would like to mention How to Create environmental portraits and Best Astro lenses for the Sony a7 series.
David and I collaborated on the comprehensive E-mount macro guide and he reviewed interesting niche lenses like the Zeiss ZM 1.5/50 and Pentax 2.8/35 Macro. He also reviewed the excellent Zeiss ZM 4/85 and Canon EF 2.8/200 L.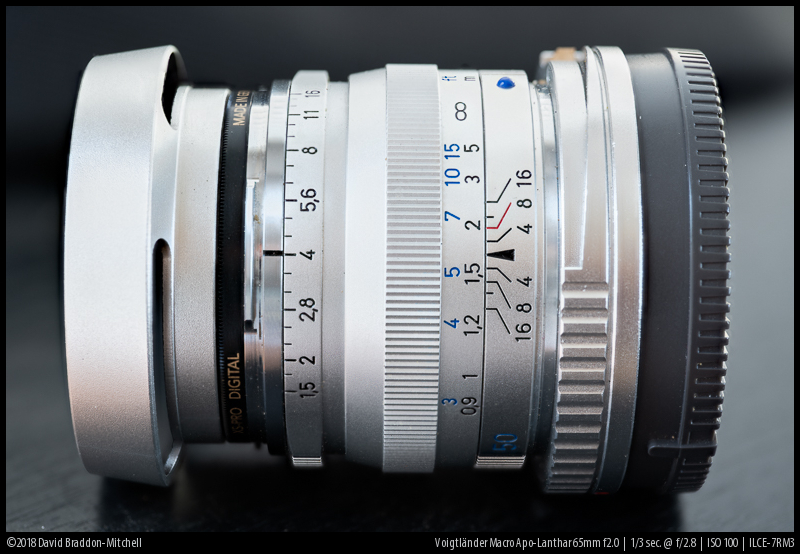 Jannik started his year with the quest for a replacement for his Sony a7II which couldn't keep up with his son anymore. After trying the Fuji X-T2 and Nikon D750 he ended up with the Sony a7III and sold most of his manual lenses to replace them with AF lenses like the GM 1.4/24, ZA 1.4/50 and Tamron 2.8/28-75 which was our most popular review in 2018.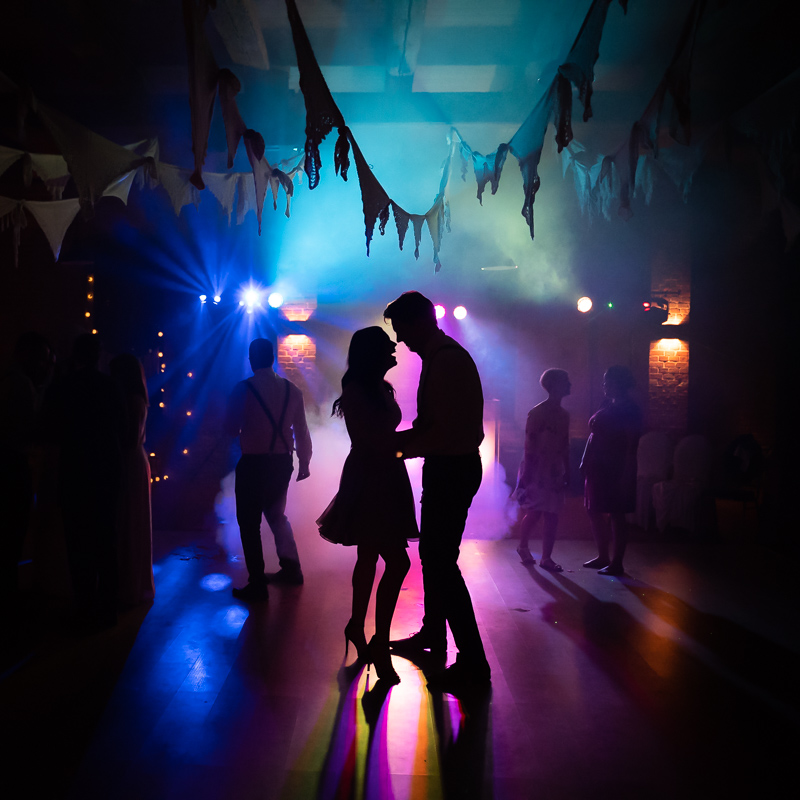 Tamron 2.8/28-75 | Sony A7iii | 28mm | f/2.8 
Also mentioned should be the guest reviews from Nehemiah, who reviewed the Pentax limited 1.8/31, from Stephen who reviewed the Sony STF 2.8/100 and Leica APO Elmarit 2.8/180. And Sebboh who reviewed the Contax G 2.8/28.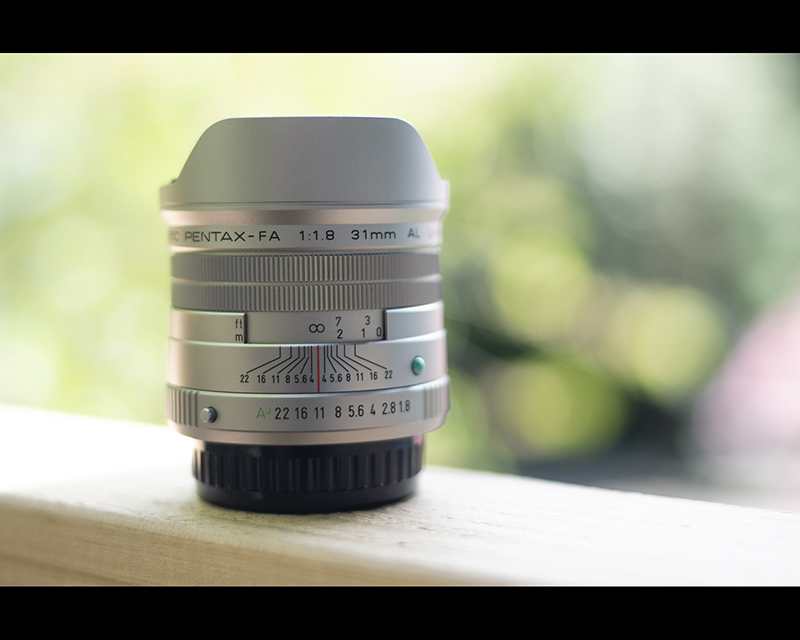 A big thank you to all of you! I am a little proud that this blog remains a passion driven resource in a very profit driven environment and this wouldn't be possible without you contributing your own experience and time.
The Cameras
At the beginning of 2018 Sony was the only bigger company in the FF mirrorless market. At the end of 2018 that has changed.
Canon released the EOS-R and some very serious lenses like the 1.2/50 alongside it. I haven't handled it but by the accounts I read about it it didn't close the IQ gap nor did it play on Canon's strength in intuitive user design. So I see it as a  herald of a platform which will undoubtedly bring us some excellent lenses though it seems that Canon puts performance ahead of a smaller size. I really wonder though if there will ever come a point where the technology in their cameras isn't behind the competition.
Nikon's Z6 and Z7 received more positive reviews and thanks to a very good EVF and thinner sensor stack they might become the new favorite platform to adapt lenses to.  Nikon has the biggest mount diameter and advertised that quite a lot but the lenses released so far remained behind my expectations.
Sony released only one camera in 2018 and that was the Sony a7III. It ended Jannik's quest for a camera capable of keeping up with his son. Like the a7rIII it is a very well rounded camera which doesn't have any serious weak points. Personally I only wished that the EVF would be a bit higher resolution since I still use manual focus lenses most of the time.
CaNikon's releases didn't quite meet my expectations. I would have expected that they would try to overtake Sony with their first generation cameras and instead they failed to catch up in some important areas. Especially Nikon's cameras are certainly good enough to curtail the loss of users to Sony but personally I don't feel the least bit tempted to switch. Neither does Bastian. But I hope that the new competition will drive Sony to improve aspects like quality control. I also hope to see even better EVFs in 2019 since that is one of few areas where I see some real potential to significantly improve the user experience.
The Lenses
As a team we were most impressed by the Sony GM 1.4/24. I think it demonstrates how Sony has matured as a lens manufacturer and now exploits the full potential of the E-mount. What makes the GM 1.4/24 special is not the excellent performance in about any aspect, we have come to expect that in recent years.  What makes the Sony 1.4/24 special is that it does not come with the tradeoffs you usually pay for such high performance. The GM 24 has high SA outside the sharpness plane which keeps bokeh contrast very low and adds to a very smooth bokeh which often suffers to a degree with highly corrected lenses. It also keeps mechanical vignetting to a minimum and that way avoids the cat-eyes which are a trade off with all compact M-mount lenses. It eliminates onion rings and focuses fast despite having big elements which need to be moved. And it does all that while weighting just 450 g. That way it managed to exceed our expectations by quite some margin and make us curious about what is yet to come.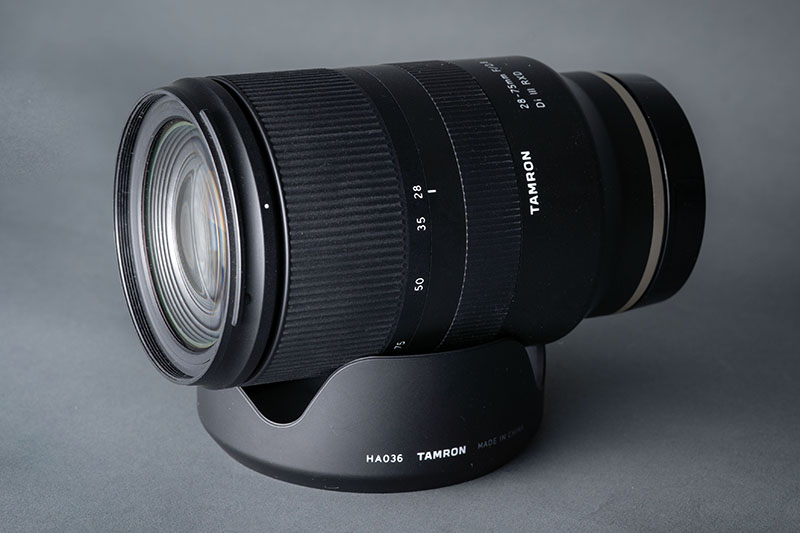 Another lens which managed to exceed our expectations with a very good balance of performance, size and price is the Tamron 2.8/28-75. It is not a lens for geeks who fancy manual lenses but a very versatile tool and we really look forward to the next E-mount lenses from Tamron.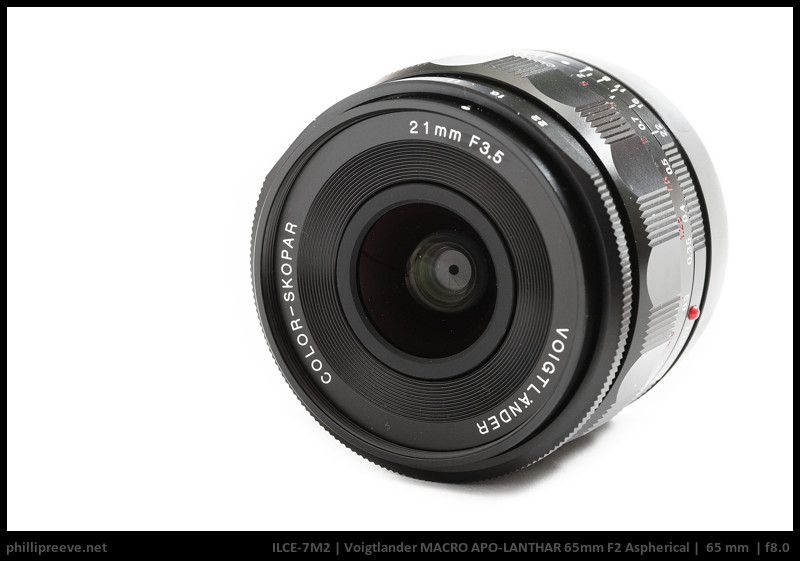 When Cosina announced the Voigtlander 2.5/110 APO-Macro my expectations were really high because of the outstanding performance of the 2/65 and the legendary reputation of the 2.5/125. I haven't used my copy a lot but so far I think they managed to match expectations and basically created the highest performing E-mount lens yet. The only trade-off I can report is higher mechanical vignetting. The new Voigtlander 3.5/21 trades a little performance for the really small size which is a trade-off we appreciate. Cosina's 1.2/50 which is yet to be released in E-mount also trades some optical perfection for speed and size. Obviously Cosina meets my personal demands very well, I bought and kept three lenses in 2018, all of them Voigtlanders and I hope to see the APO-line extended by a modern 4/180 in 2019 and see a very compact 35mm high performance lens.
Sigma has released a series of rather successful native APS-C lenses in E-mount but only remounted SLR-designs for FF cameras many of which are sharpest in class but absurdly large. So we are still waiting for native mirrorless lenses and we are still curious if those will be balanced more towards a reasonable size than their SLR-lenses.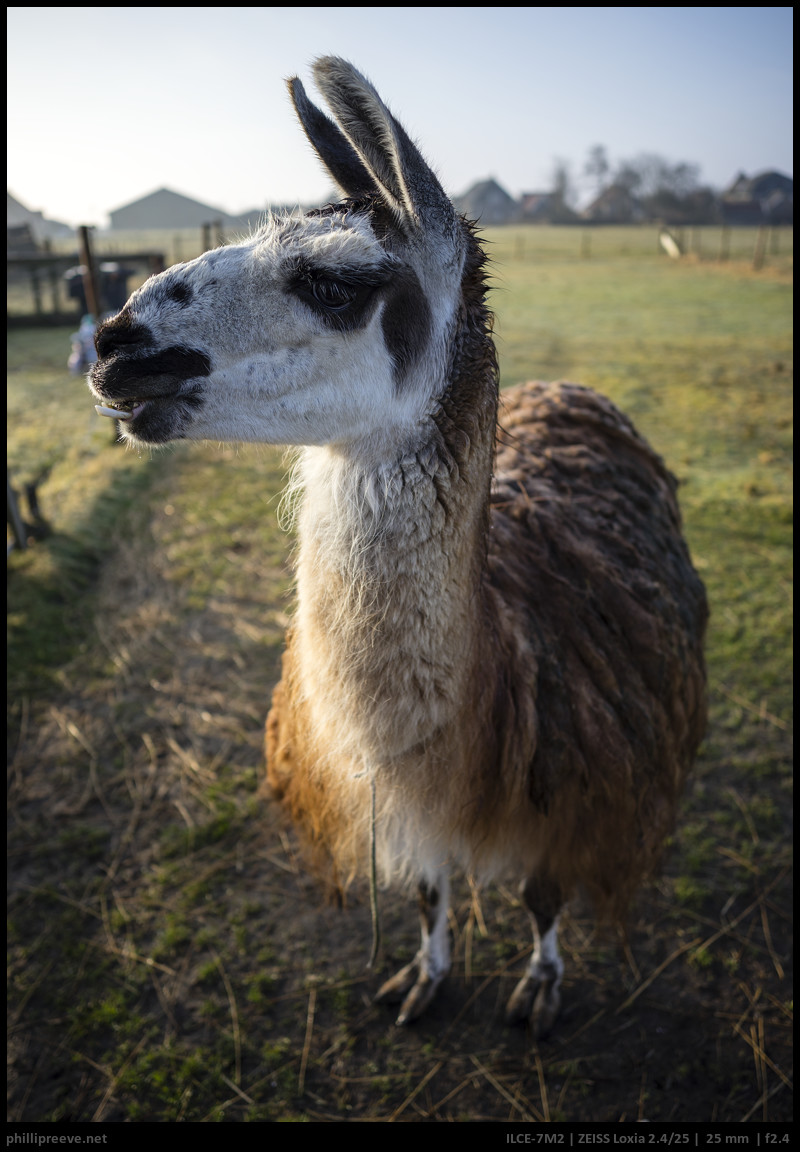 Zeiss was not very active in 2018. They released the Loxia 2.4/25 which I found to be an excellent landscape lens . They also released the Batis 2/40 which was a bit of an embarrassment to them since it has issues with AF and forces users to stop down at closer distances. They were also absent from Photokina.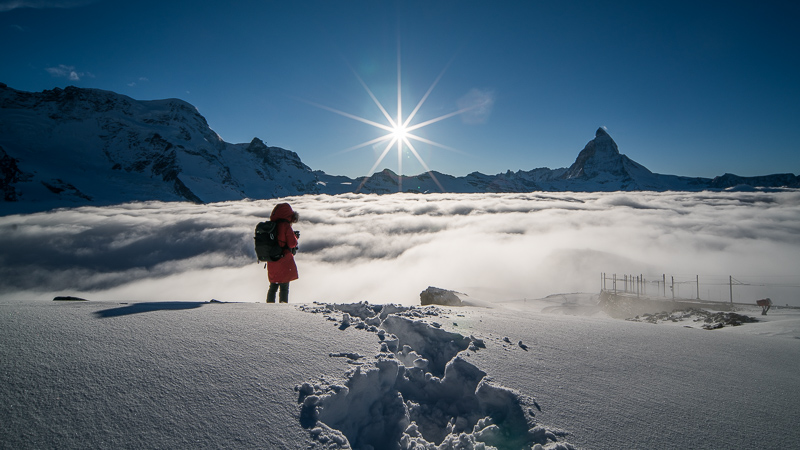 Last year the Laowa 2/15 managed to balance size and performance really well. This year they released the 4.5-5.6/10-18 – which was a very ambitious design given the small size they went for – but it comes with quite a few serious compromises. I enjoyed talking to MR. Li at PK who is obviously really passionate about his lenses and thankfully more focused on usability than the very last bit of performance but I think Laowa really needs to realize electronic communication for their lenses to be successful in 2019 and beyond given their more ambitious pricing. 
Samyang released the tiny 2.8/24 and I reviewed it but I didn't really warm to it. Samyang is very competitive on price and to me it seems like they compromise on quality control and coatings to remain affordable. In some cases this will be a reasonable trade-off in some cases but over the  long term their lenses seem not as affordable to me as the first look would suggest.
For the E-mount system 2018 was not a exciting year since new lenses added a options for users but it is not as if they redefined the system which was already quite well rounded at the start of the year. It will be interesting to see how competition will drive development forward.  I am also curious about CaNikon's approach to lens design in their next releases.
The Blog
I will try to maintain the blog as an independent resource on mostly  manual lenses in the future. One aspect which has suffered a little in recent time are more affordable lenses simply because the more expensive options have become more and better. If you have some experience with manual lenses and are interested in reviewing more affordable lenses for the E-mount please get in contact.
I think the blog did well in 2018 despite my much reduced activity for which Bastian shares most responsibility but I also have to thank David, Jannik, Stephen, Sebboh and Nehemiah for their contribution. And of course you the readers and commentators who keep coming back and sharing the blog with others!
Phillip
The following two tabs change content below.
I have two hobbies: Photography and photographic gear. Both are related only to a small degree.
Latest posts by Phillip Reeve (see all)