In this article I give you an overview about what I typically carry in my camera bag.
Hint: All links marked with a * are affiliate links, if you use them I get a small commission on your purchase. Thanks for your support!
The Camera Bag
I own two  camera bags.
I have owned the Lowepro Event Messenger 100* for close to 4 years . The bag won't draw any attention to it and while you can clearly see that I have used it I still feel confident that it keeps my gear safe.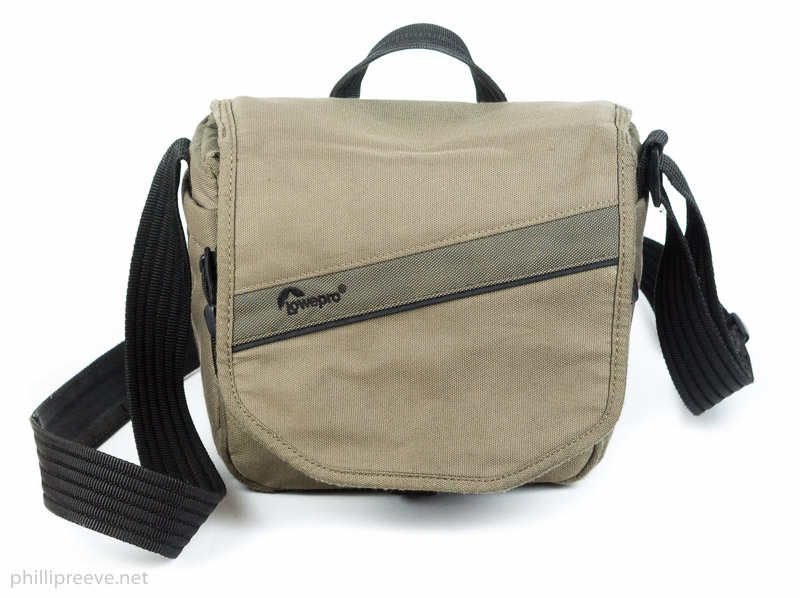 The bag is ideal if I want to travel light with two or three small primes and one medium sized lens. Right now I am working on reviews of the Canon FD 2.8/24, 2.8/35, 2.8/135 and Helios 2/58 and they fit into the bag well but I need to carry additional protection for one lens because I have two lenses in the same department.
I had bought the Event Messenger 100 when I used the Nex-6 with smaller rangefinder lenses and when I got the a7 I quickly noticed that it was too small for many of the bigger lenses  I quickly learned to like. So I bought it's bigger sibling the Lowepro Event Messenger 150*.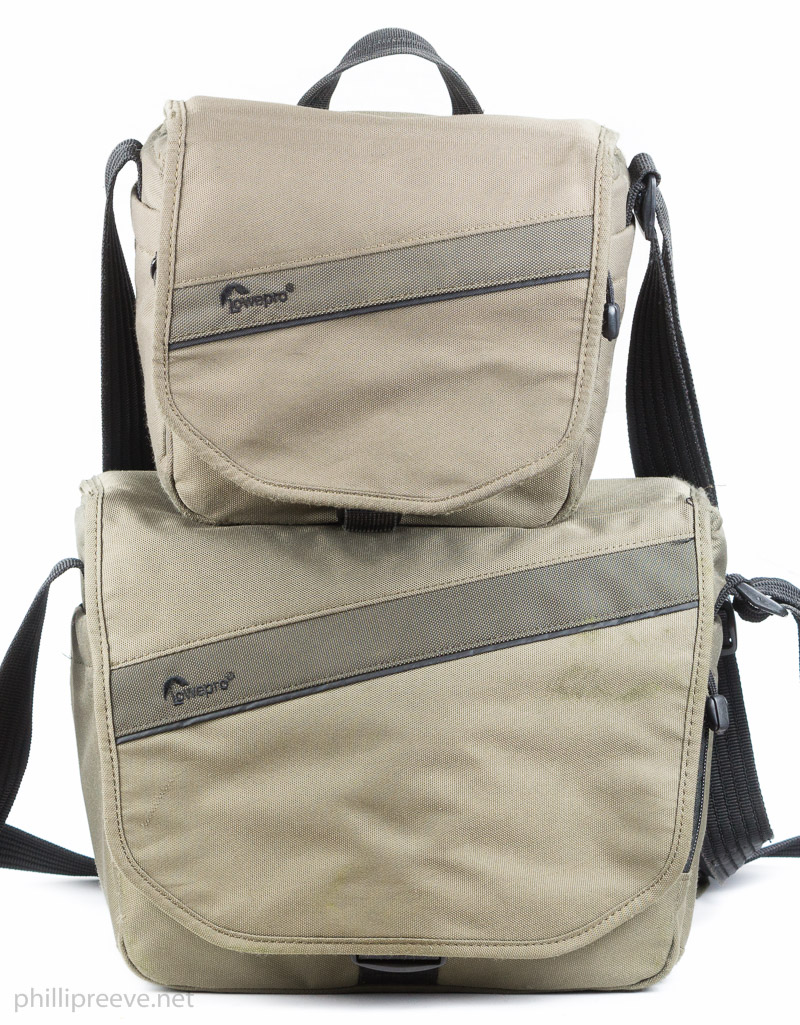 Lowepro Event Messenger 100 on top, Lowepro Event Messenger 150 below
The 150 has three departments as well but they are much bigger and it can fit three big lenses like my Minolta 1.2/58, Sony 4/16-35 and Canon FD 4/300 L.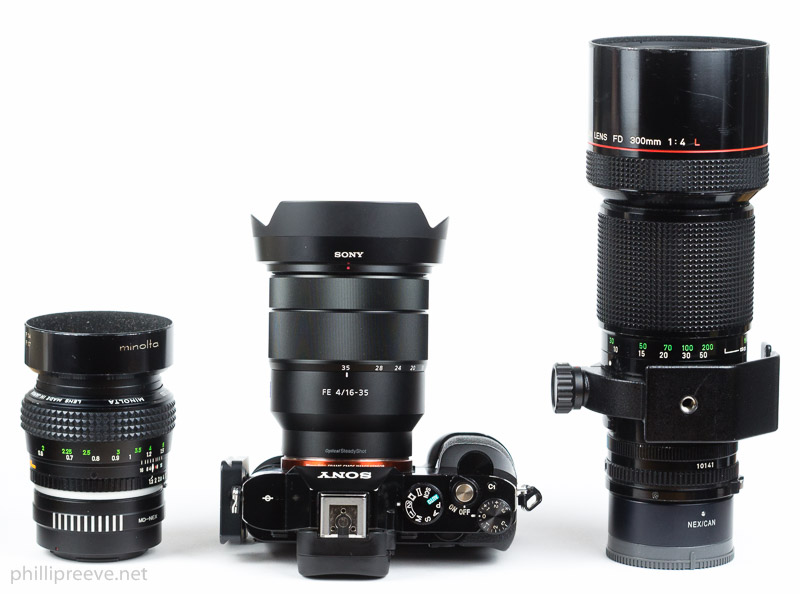 Sony a7, Minolta 1.2/58, Sony 4/16-35 and Canon FD 4/300 L
Camera
I have owned the Sony a7 for 23 months now and all in all I am still very happy with it. It has a few quirks like a the too reflective sensor and the mount is not as tight as it was in the beginning but these shortcomings don't matter to much to me. Much more important is that I can use it very intuitively, it fits my hands well, I can adapt anything to it and it's image quality is still very competitive.
Sometimes I feel of course a small urge to upgrade to a newer model like the a7II or a7rII but I think the positive effect this would have on my images would be small and my money is better spent on lenses which hold their value much better.
One accessory which I can really recommend is an L-bracket . You can get them for around $25 at Amazon.com* or 25€ at Amazon.de* and it improves handling with bigger lenses a lot. Another advantage is much improved tripod experience.
Tripod
I use a small and lightweight Sirui T-005X tripod* ( Amazon.de*). It weights only about 800g and it no longer than 40cm.
As you can see in the product image this tripod and I haven been trough a lot and so far it has been a reliable companion, the original head works well even with my heaviest lens the Canon FD 4/300 L.
The Tripods biggest advantage, the small size is also it's biggest disadvantage since it is no higher than 95cm when fully extended or about 80cm without the smallest leg segments which are a bit wobbly. The tripod comes with a center column but it is totally useless because it decreases stability a lot.
Since the Sirui is so small I can easily clip it onto my small camera bag were it isn't much of a distraction. For now I prefer to have a small tripod which is easy to carry but a bit limited over one which is heavier but more flexible. I could imagine to get a bigger tripod in the future tough.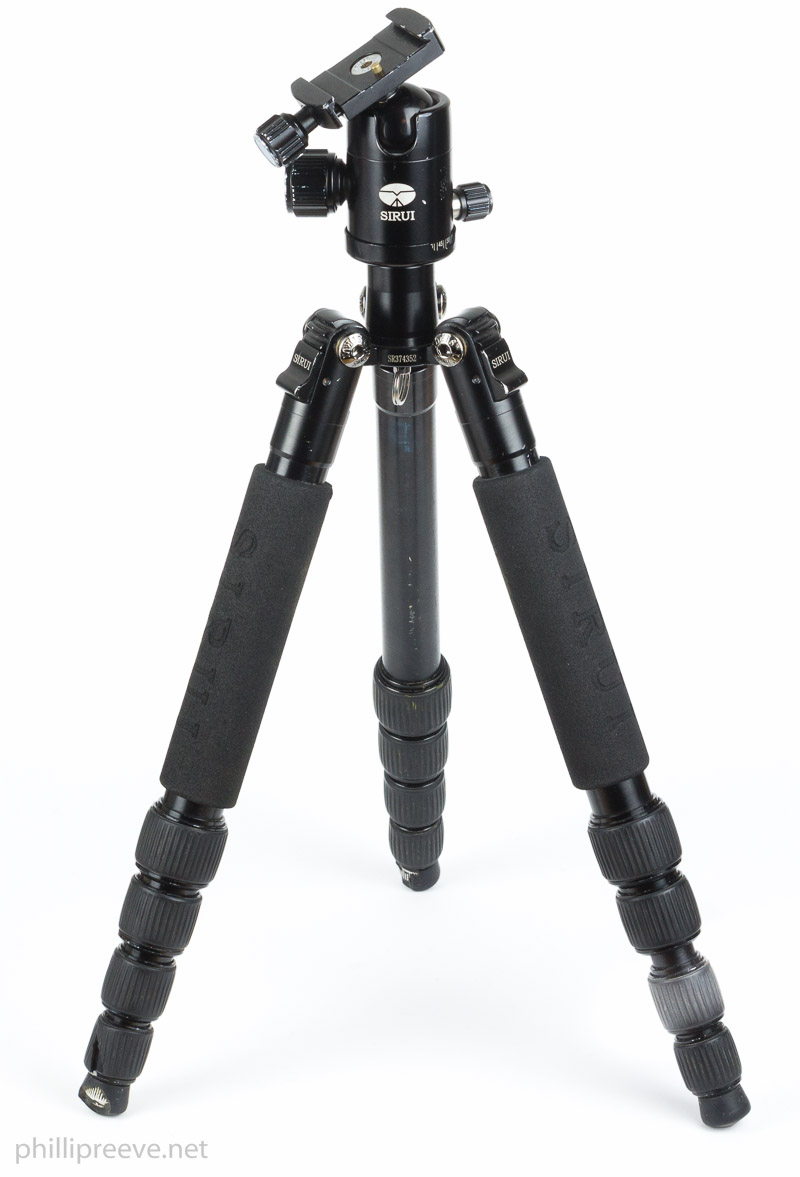 Adapters

I could write more than one article on adapters alone so here is only the short version: I use cheap an expensive adapters.  For Canon FD and Minolta SR I own expensive Novoflex Adapters* (Amazon.de*), I reviewed the Canon FD version in more detail some time ago. I prefer them over cheaper adapters* but for convenience I also use a few of them, especially for other mounts.
I have modded most of my adapters with a light absorbing material to counter internal flare and I have shimmed them to the correct thickness because most adapters (Novoflex included) are too short which can mess with floating elements. Here is a detailed link describing how to do that.
Batteries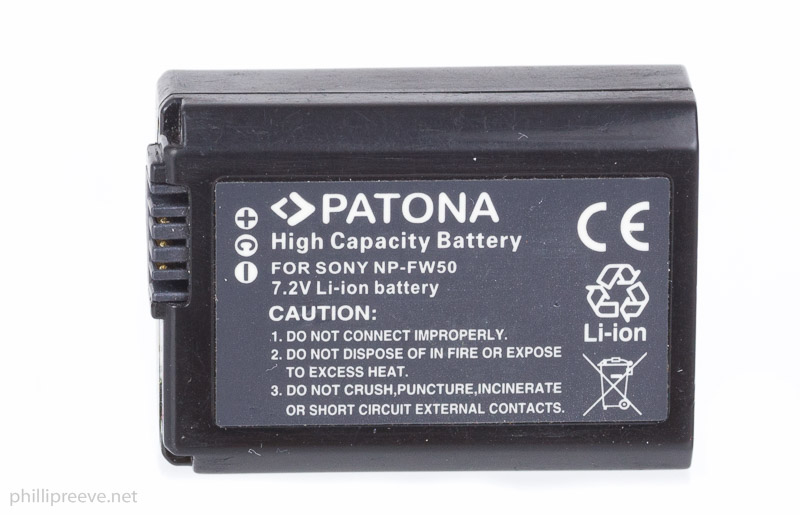 In February 2012 I bought a pair of Patona NP-FW50 batteries* (Amazon.de*) an to this day they hold their capacity as well as the original NP-FW50 which came with my a7. So I can really recommend them.
I usually have one in my bag in case I forgot to charge the camera but only very rarely do I need to change one because I burned trough a whole battery in one session.
Storage
Since fast SD cards are very cheap and because the a7's operation is slowed down by slow cards I use a  80MB/S cards from Sandisk* (amazon.de*). I can only recommend to stay away from cheaper manufacturers, SanDisk or Lexar cards are a safe choice.
Lenses
I am a gearhead who owns too many lenses and my setup is constantly changing. Here are a few configurations I like to use for certain scenarios.
Light Landscaping Kit
This setup is perfect for trips were I don't want to carry too much weight. If I want to go fully manual I replace the FE 2/28 with a Canon nFD 2.8/24 or Zeiss C/Y 2.8/28.
The 1.7/55 can be replaced with a MD 2/50 which is sharper and smaller but it doesn't have as nice bokeh.
Serious Landscaping Kit
When image quality and flexibility are more important than weight.
One lens setup
This setup is small enough to fit into two coat pockets.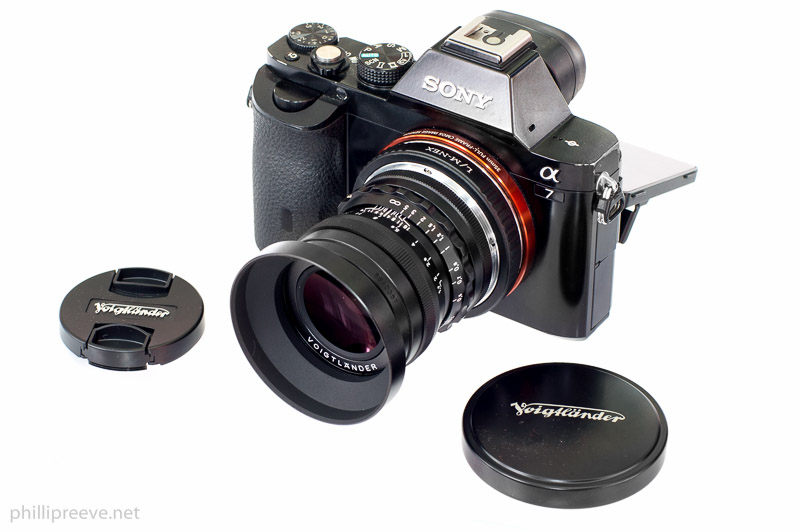 Other Articles
The following two tabs change content below.
I have two hobbies: Photography and photographic gear. Both are related only to a small degree.
Latest posts by Phillip Reeve (see all)