Introduction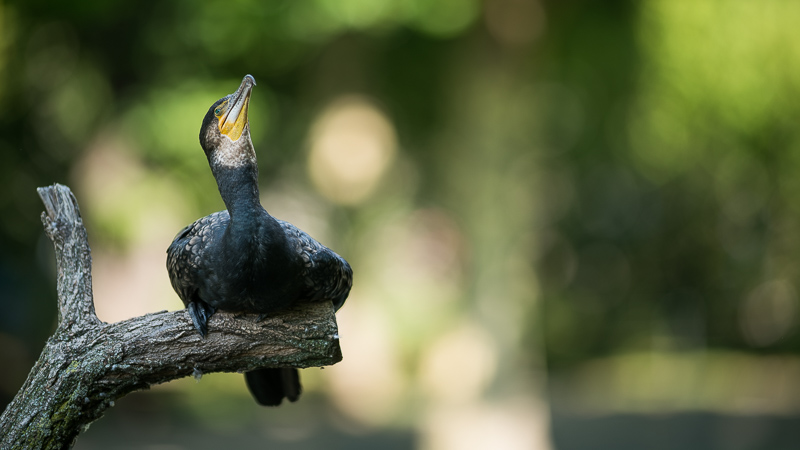 Quite a few of you were already asking about our opinion on the new Canon mirrorless, so we will have a look at what we know so far.
You may also have a look at our article concerning the Nikon mirrorless cameras.
Why Canon?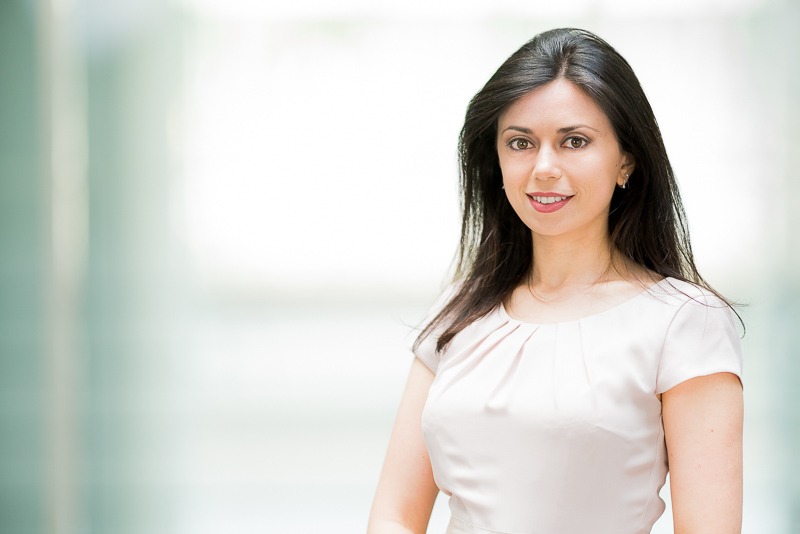 Talking about DSLRs, Canon still has the most complete and at the same time a pretty much unrivaled lens setup with many specialty lenses found nowhere else like the TS-E 17mm 4.0L (and the rest of the TS-E series), 50mm and 85mm f/1.2 lenses with AF and some (unfortunately discontinued) halo lenses no one else ever dared to make like EF 50mm 1.0L USM with AF and the EF 200mm 1.8L USM.
Unfortunately a real draw back has been the low ISO sensor performance, especially considering dynamic range, which was quite a bit behind the Sony and Nikon sensors, and that for several years now.
A colleague once said: "I bought an A7 series camera to finally be able use Canon lenses on a state of the art sensor".
The camera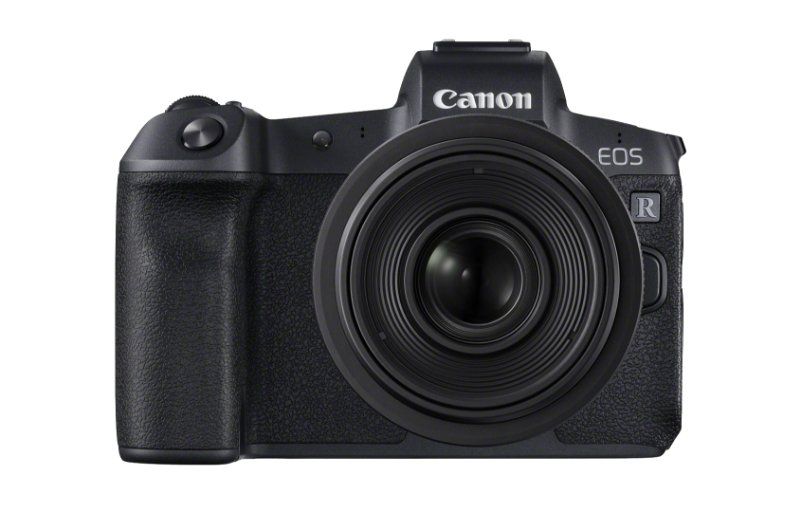 What we know of so far:
fullframe sensor with 30mp
new RF mount with 20mm flange focal distance
3.7m EVF
no in camera image stabilizer
one card slot
660g ready to shoot without lens
top screen as Nikon Z-series and Leica SL
350-560 shots per charge (CIPA)
eye AF (seems only single shot, no tracking)
What we don't know:
actual sensor performance
The real question to me is sensor performance, rumors say there has been little improvement over the 5d MK IV.
Having 2 card slots does not matter as much to me as it might matter to some of you, yet it was standard in the higher end Canon cameras to have 2, so I am a bit surpised here.
Battery life we should wait for the first field tests before we complain, but on paper looks slightly better than Nikon Z-series and worse than Sony gen3.
I am still not sure about the positioning of this camera as it sits in between A7III/Z6 and A7rIII/Z7.
I quite like the Sony (and now Nikon) approach of having pretty much the same camera with different sensors. The A7rIII/Z7 sensors obviously offer higher resolution and if for higher ISO the A7III/Z6 are also better than Canon's new sensor it will be in a bit of a dangerous spot: jack of all trades, expert of none.
The Lenses
The lenses we actually get soon
We get a 4/24-105 standardzoom with IS, a fast 2/28-70 standardzoom without IS, a 1.2/50 fast normal prime and a 1.8/35 macro with IS.
In Nikon's lineup there is no lens available soon that really raised my eyebrows (at least not in a positive way) but here we have actually 3 really interesting lenses and a new reincarnation of the 24-105.
For a long time I wish for a nice wide macro that covers full frame (see my APS-C Tokina 2.8/35 macro review). My guess: this will be much cheaper than the Zeiss Batis 2/40 and at the same time focus closer and even offers IS.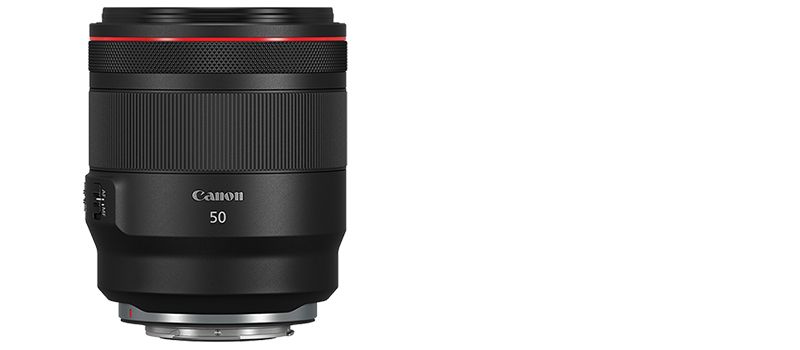 A newly designed 1.2/50 was also long overdue I am really curious what the design criteria for this one were, I expect a huge emphasize on nice bokeh (similar to Sony FE 85mm 1.4 GM), not so much on resolution (we have Sigma Art for that).
I would much rather have a 4/24-105 than a 4/24-70 and the older EF mount 4/24-105s have always been some of Canon's best selling lenses and I expect this one will also find lots of customers.

The real surprise is the 1.4 kg 2/28-70 as there hasn't been something like that so far. I see many wedding photographers wanting a lens like this, I just hope the bokeh will be good.
Nikon was teasing us a lot but when the cards were finally on the table I guess there was quite the party at the Canon HQ.
We had to watch all these teaser videos on how great the new Z-mount is and what amazing lenses it allows for and in the end we got an f/4 zoom and two f/1.8 primes and a mock up of a huge 0.95/58 which does not even offer AF.
Canon gives us a never seen before 2/28-70 zoom and an f/1.2 prime, both with AF.
The adapters

We get 3 of these (all for EF and EF-S lenses):
Normal one (99$)
One with additional control ring as on the RF lenses (199$)
One with filter slot to use drop in ND or polarizer (399$)
The normal one is pretty cheap and should be good enough for most. If you mix RF and EF lenses from a handling point of view it might make sense to equip all your EF lenses with their own adapter.
100$ extra for that control ring, this doesn't impress me too much.
The filter slot in adapter can be really useful when you have lenses like the 4/11-24 or the TS-E 4/17. Considering the prizes of an 150mm or even 180mm filter system it can be good value although being expensive at first look.
The lenses on the road map
Unfortunately Canon did not give us one. I expect a mix of new unique lenses and redesigns, just as we already got.
For now I expect super tele lenses to keep coming out as EF lenses as these can be used on all their three current mounts.
Conclusion(?)
When Sony announced the original A7 they were still trying out what sticks. I don't think it was planned from the beginning to ever use this mount for a full frame camera, because otherwise we would have not seen the LA-EA1 and LA-EA2 adapters first.
They were just lucky a full frame sensor fit in.
This Canon offering looks very mature compared to the first gen A7 cameras and also compared to Nikon's Z-series, but the Sony cameras are already in their 3rd generation. Also Canon now has to take care of 3 different mounts and there won't ever be an RF-EOSM adapter, so we will see what platform lenses will be developed for.
Eye-AF with tracking is still only available on Sony cameras today. I rather have IBIS than no IBIS, but the absence of it would not be a dealbreaker for me.
The sensor performance seems to leave something to be desired, but this could also be the reason for the rather low entry price of the camera, leaving room for a higher end model when there is a better sensor available.
We also have yet to see how good these EF adapters work.
The lens line up is quite compelling already. Finally someone adapted 10 rounded aperture blades (only for the 1.2/50 though). If you are a wedding shooter I think the 2/28-70 could seriously appeal to you. And that 1.8/35 is a lens Sony shooters are still waiting for.
Among those first gen Sony FE lenses there are quite a few duds, but the later ones have been really good. I hope Sony can keep this pace up and will consider replacing some of the not so great lenses with core aperture/focal length combinations rather sooner than later. That new Canon 2.8/400 III will also steal some thunder from Sony, as it is pretty much the same thing with the same weight reductions.
Unlike Nikon Canon will put a lof of pressure on Sony. I am also not sure who is able and willing to throw more resources at their imaging business, Canon or Sony.
Sony has already dumped many of their core businesses in the past while Canon and Nikon are camera companies comitted to the camera business.
So: I am not buying (yet), but I am tempted and would rather buy this than the Nikon-Z.
One thing should be noted though: among the 3 big manufacturers Sony is now in the same spot in the mirrorless world as Nikon has been in the SLR world: smallest mount diameter with most design restraints.
We will see where this leaves us in the future, especially considering cross-platform third party lenses.
Phillip's rather short take
I have a lot of respect for Canon as a lens manufacturer. Sony has been very innovative over the last 4 or 5 years which resulted in a few pretty good lenses but also a few lenses which lack behind the competition. Many lenses als suffer from centering issue and they break more often than Canon's lenses (according to Roger Cicala whom I consider the definitive source in this field). When you read a tear down by Roger you usually see a few pretty neat things but also one or two weak spots. Canon in contrast surely can't be described as an innovative company but their products are very reliable. Their stuff breaks less often, is better centered than Sony's and their new lenses are often a little better than the competition and very seldom behind. Which has been true since the 70s where they were really ahead of the competition in some areas.
Personally I look forward to their new lenses. More from an academic perspective though since I am certain that I won't shell out many thousand Euros for a new camera and lens when Sony covers most of my needs a lot better at the moment. At times I would appreciate an articulated screen but other aspects of the EOS-R like uncompetitive sensor tech, 3 fps, lack of IBIS and limited eye-AF and most importantly lack of available manual lenses would feel rather limiting to me. I find it hard to imagine a future scenario where their system would actually be better suited to cover my needs.
When I take a step back and look at the whole marked space I see potential for their new mirrorless system. Canon is clever in focusing on vloggers with an articulated screen and dual pixel AF because these have a lot of reach these days. They are very good at giving users a smooth overall experience which is more important to many than the technicalities we geeks care about. The more extreme lenses should also help to catch attention of some buyers though I doubt that many people will actually buy these heavy and expensive 1.2/50 or 2/28-70. This is more about catching attention at the moment and a lot will depend on the followup lenses.
At the moment the EOS-R just like the Nikon Zs seems to me like a first generation camera which does not compete that well with Sony. I and many others were ok with using the obviously first generation a7 when there was no alternative FF-mirrorless. But today Sony has a pretty mature a7III and a7rIII supported by a large lens lineup. So I think that they could be a very attractive option for many when they have more and better mirrorless cameras in the market but as things are I am not sure that Canons entry into the FF-mirrorless market will do more than slow down Sony's gain in market share a little.
Further Reading
The following two tabs change content below.
My name is Bastian and I am your expert here when it comes to ultra wide angle lenses, super fast portrait lenses (ranging from a 50mm f/0.95 to a 200mm f/1.8) and I also have reviewed way too many 35mm lenses. Don't ask me anything about macro or wildlife shooting though.