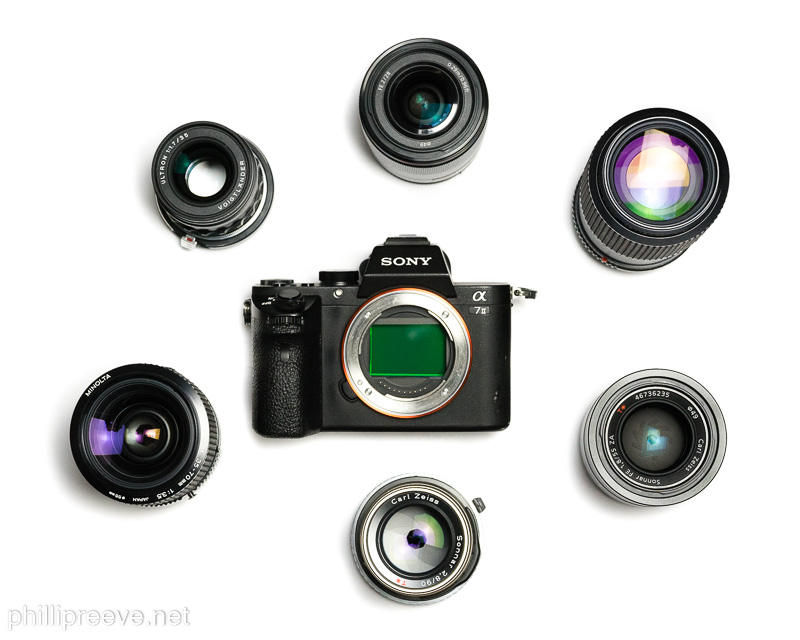 Lens design, like clothing, is subject to the whims of fashion. These fashions dictate what tradeoffs the designers make. Every lens is a trade-off between many characteristics. The more important ones are in our eyes: speed, sharpness, price, size, weight, bokeh, chromatic aberration, distortion and vignetting.
The currently fashionable tradeoff that  Sony and most others adopt emphasises  performance and bokeh at the expense of  the size of lenses. The Sony FE 1.4/50 ZA or 2.8/24-70 are good examples of that. These lenses are certainly good tools for some applications where only their excellent image quality matters and their significant size and weight does not. Our point  is that a great lens does little good if it is so heavy that you leave it at home because of its weight. So we would argue that probably most photographers would get better results with lenses which are a little slower or a little less perfect but in their bag and not left at home.
Manufacturers focus their resources on faster, bigger and better  lenses, which of course makes perfect commercial sense. The pity of it is that this comes at the cost of less fashionable lenses which many of us would probably enjoy more. This article is about kinds of (older) lenses that we see as inspiration for lenses we would love to see made in E-mount but with the best technology available today. By accepting a few minor tradeoffs, rather than just trying to give the photographer performance and speed bragging rights, lenses can be significantly smaller. Sometimes that tradeoff might be speed only, sometimes a little peripheral performance at wide apertures might be traded off for handling.
Before we go any further: we are not talking about simply copying old 'classic' lenses (maybe with minor improvements) and launching them on kickstarter. We want as good performance as possible within the constraints of a reasonable budget and size. We are talking about types of lenses which aren't now being made in E-mount, and which—with the benefit of modern design, materials and electronic contacts —could be a huge asset to our photography. Comfort certainly plays a role as well: Not having to think about an adapter and having exif simply makes life easier.
We'll start by giving some examples where we think makers have found a good balance between handling and performance. Then we'll get down to business: we'll discuss the older lenses that have no modern equivalent, and should have.
Positive Examples 1: Trading off Speed Only
Zeiss Loxia Distagon T* 2.8/21: You won't find a better 21 mm lens. The Loxia is a good as any of the fast behemoths, but is smaller partly because it has traded off speed, and partly because of the mirrorless size advantage for wide-angle lenses. More of this kind please!
Zeiss Batis Apo Sonnar 2.8/135: Heavier than a classic 2.8/135; but much lighter than a modern 2/135 this is another lens that gives you a far more usable form factor than the big iron, and thus allows you to shoot an optic that is about as perfect as can be made, and still take it with you most places.
Positive Examples 2: Trading off a little bit of performance.
Laowa 2/15: With this lens there is not really much you are giving up in terms of performance. Vignetting stopped down is higher compared to bigger lenses and the peripheral resolution near the crazy minimum focus distance is a bit lacking, but that's about it. So in the end a very versatile, still reasonably sized lens with few compromises. More like this please but with exif and 10 aperture blades!

Voigtländer Nokton Aspherical 1.2/40 Is another great example. It's not sharp in the periphery at widest apertures, but is very usable in a decent size central area even wide open. It's superb stopped down. The result is a compelling compromise at just 400 g. To make it state of the art at every aperture and every distance and every place in the field would take something four times the weight at least, and four times the price. But this great little lens can give state of the art results stopped down, and some glorious bokeh and sharp central results wide open.
Sony FE 1.8/55 is another nice example. As sharp as its big brother the Otus 1.4/55 yet it weights less than a third of that. There are a few tradeoffs: it has quite a bit of LoCA and not quite as much global contrast. But the contrast is easily fixed in post and and the LoCa can be usually fixed. Result: a small lens you can take anywhere which can give you state of the art results, and is sharp enough wide open that it's sharper than most faster lenses stopped down a bit.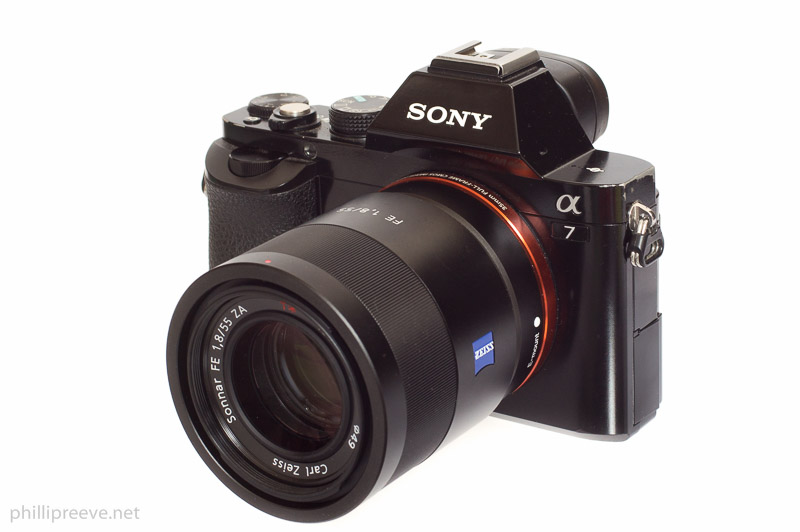 The Sony FE 1.8/85 is a part of the budget line without any fancy badges. The great thing about the lens is that the performance is pretty awesome for the size and price. There is a some purple fringing wide open, the close focus sharpness could be a little better and the bokeh is not as fancy as the bokeh of the Sony 1.4/85 GM but the performance is otherwise quite spectacular and not as budget-like as the price implies.  Interestingly, some usually electronically corrected properties like vignetting and distortion are well corrected or even absent.
Our Wish List
Smaller Tele Primes
The 2.8 70-200 zoom has killed the moderately fast prime. But what that means is that for the weight and haptics conscious photographer there is a problem. If you don't want to carry up to 1.5kg of zoom around, you can't have much speed at any of these focal lengths. The Batis 135 has made things much better. At least we can have a lighter 135. But what of the other focal lengths?
Canon EF 200mm f2.8 L II This lens adapts nicely to Sony, but it shows it's age of 25 years in some ways. It's not as good as a native lens at AF, especially tracking, and that's one of the things you might want a 2.8/200 for. While it's not as sharp wide open as the best modern lenses, it easily beats a FE 4/70-200. We think a modern remake could fix these issues without becoming significantly heavier. Sony G please; not GM or plain Sony! Batis would be good, but heavier and pricier we fear…
OM Zuiko 2/100 (and all the others): A 2/100 lens can be a great compact fast tele companion. But where are the modern ones? The makers think you must either use a super fast one (perhaps one of many 1.4/85s, or the Nikon 1.4/105) or a slightly slower, and much heavier, zoom. People adapt the Canon 100mm f2 and it only weighs 475g with AF! Maybe it would get to 600g in a modern redesign, but if you allow a little outer field blur at wide apertures, and have it otherwise sharp, contrasty, and colour corrected we think such a lens could be kept in the same league for handling as the classics, and be much better.
Lenses with Phase Fresnel elements: While we see a real size advantage in the wide angle designs for cameras with short flange distance, the tele offerings for Sony are as large as the competition or even larger. It is quite a big riddle why nobody offers a native lens with phase fresnel elements for Sony cameras, nothing would suit the small bodies better than that. The first iterations of the technology had their flaws but the Nikon 4/300 PF VR is a very good example how useful lenses with this technology can be. Nikon managed to tame the bokeh of the lens. The biggest drawback is still the behavior when pointed at bright light sources.
Slower No Compromise Lenses
Sometimes landscape photographers go on very long hikes with their gear. They don't need a fast lens but they do want a great one. But there are very few alternatives that aren't quite old. Here are three that people use with good results but where a modern lens of the same specs could be much better still: state of the art.
Voigtlander 1.7/35: The Voigtlander is pretty much the ideal lens. It is very sharp across the frame from wide open with smooth bokeh and class leading flare resistance. Yet it is only 238 g. If you remake it in E-mount please improve the focus ring and modify the design to work well with the filter stack. Otherwise it is a prime example of a great small lens.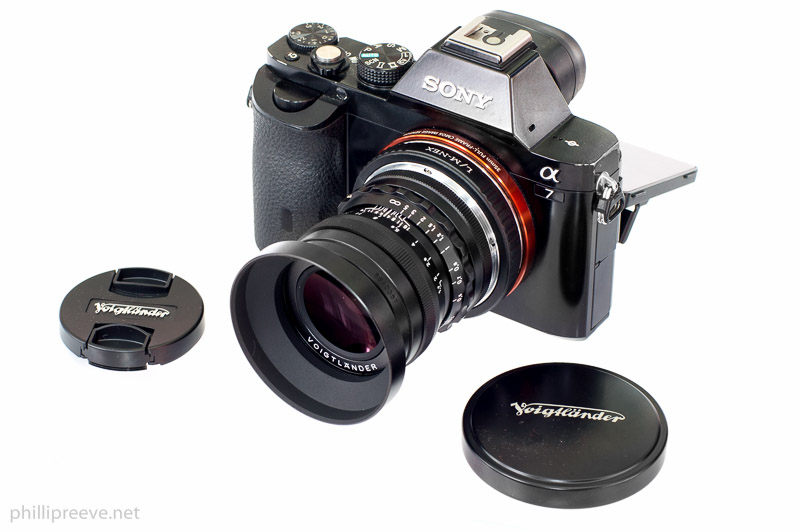 Zuiko 3.5/50 Macro (and others like it): These very small lenses can cover a really wide range of applications and would be a favorite for many landscape shooter. There is a lot to be said for a small, light macro lens with a beautiful smooth helicoid. And there is no such modern lens. The APO Lanthar 2/65 is faster, longer, and much heavier. We would be perfectly happy to have the optics of the often underestimated FE 2.8/50 macro in a small helicoid which only focuses down to 1:2. Shedding the annoying AF-drive should make the already light lens significantly smaller and would overcome its biggest drawback which is the focusing experience. Adding two or three aperture blades would also be very welcome.
Carl Zeiss ZM Tele-Tessar T*4/85  David us uses this as his main hiking tele landscape lens. It's tiny, light, and superb, with great resolution and nice sunstars. But it could be even better: it could have a touch more contrast in backlight, it could have EXIF and native E mount connections. It could be a mini Loxia 2.4/85. But Zeiss seemingly couldn't decide between a portable landscape lens and a manual portrait lens. We think there's room for a smaller f4 version which has that (admittedly small) increment of extra quality the Loxia does. Hell, f4.5 if it keeps it tiny!
Leica Apo Telyt M 135mm f3.4 None of us have used it, but people we respect think it the best portable hiking medium tele. Despite this it is a very old design which is most notable in the lower contrast. Although it's a good one, it's not as good as the Apo Sonnar. A modern redesign, maybe even going to f4 to keep it compact, could be easily as good, while being easy to pack and state of the art. And if it's not Leica who makes it, cheaper even than a second hand Apo Telyt.
Voigtlander Apo Lanthar 4/180 In some ways this is the most urgent. Two of the team use this as their prime landscape longer tele. But it's age shows in small ways. It's not very high contrast, and this is a little harder to fix in post than some lenses. And there's a touch of astigmatism in the corners at infinity. Veiling flare can be a problem. Despite all this it remains as good as you can get at this focal length and in this format (and better than many modern zooms,  including the 4/70-200 FE G zoom). But a modern remake would be bliss! Dark blacks, ten blades, super crisp into the extreme corners. Cosina, you can do it!!
Smaller Lenses with a little compromise
The last section was for lenses that had no optical compromise, but were smaller by giving up speed.
But there's something to be said for lenses that do have compromises in optical quality where it doesn't matter for some purposes: like in the periphery at wide apertures.
Zeiss Loxia 2/35: Again quite recent but with flaws. The Zeiss is an older Biogon design again modified from the ZM (all the other Loxias are modern designs). Stopped doen it works very well as a landscape lens with very high contrast and good sharpness. If is wide open where the design's age shows with lower sharpness and at times harsh bokeh. So either make it perform very well from wide open or make it f/2.8 and smaller and more affordable.
Voigtlander 1.5/50: This is a remarkably small lens for something so fast with rather pleasant bokeh. Of course it gives up some performance in the periphery to achieve this, it's no Otus. But that's not the problem: it's that it doesn't perform well on the unmodified Sony sensor. A modern version of this, optimised for Sony and maybe improved in other ways, would be very welcome.
Zeiss Loxia 2/50 You may think it strange to see this quite recent lens in this list. But really, the design is not that recent: it's a small alteration of the Zeiss ZM Planar 2/50 from the mid 2000s: a simple double gauss. One of the best simple double gauss around; but no match for more modern efforts like the Apo Lanthar 65 or eyewateringly expensive Apo Summicron 2/50 which show smoother bokeh and better sharpness at wider apertures and no midzone dip stopped down. A new version in the same form factor with Apo Summicron or better performance ought be possible.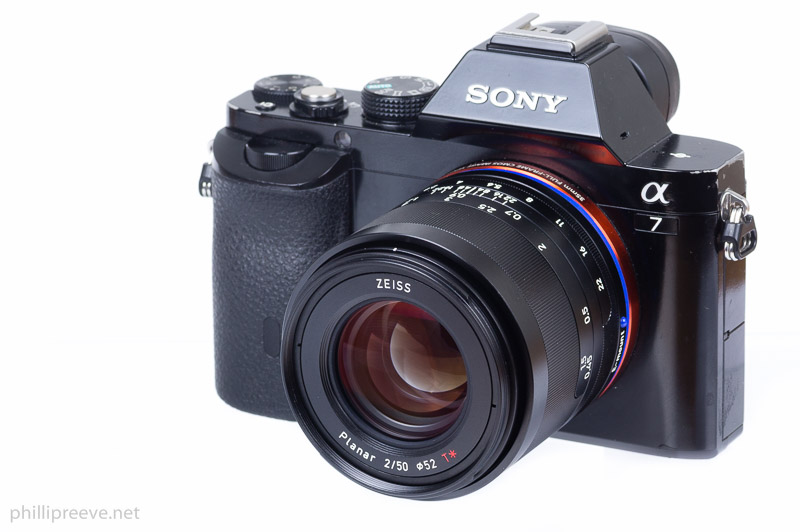 Contax G 2.8/90 This 240 g lens is tiny, especially compared to the 600 g Loxia 2.4/85. The Loxia is sharper but you need to print really large to see that difference. It is pretty annoying to adapt though. The point is that you can make a remarkably tiny 90mm lens if you make it f2.8, and you give up on just a little lateral CA and don't try to set new sharpness records. Will anyone give us something like that?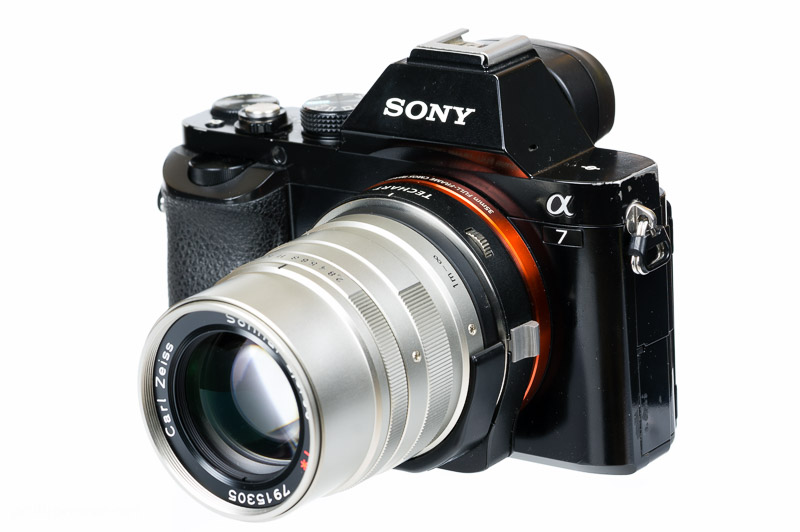 Leica 1.4/21, 1.4/24, 1.4/28 In Leica land for many focal lengths you have the choice between moderately fast, great optical performance (f/2.5, Summarit), a bit faster and at least as good (f/2.0, Summicron) and super fast with slight optical compromises (f/1.4, Summilux). Zeiss and Voigtlander are now designing lenses for E-mount that are somewhat equivalent to the first two, but so far no one is making a super fast yet compact wide angle lens. Some of us would rather have a compact 1.4/28 with slight optical compromises than the huge beasts we are now dealing with. So far no manufacturer is making anything like this for E-mount.
Small 2x zoom lenses
Today zooms which start from 24mm are always 3x or more. This makes them rather large and costs performance. As said before: For landscape photography speed isn't a priority but portability is and since historic 2x zoom lenses are quite good already we would love to see a few modern ones.
Minolta MD 3.5/35-70: I could also have taken the Zeiss 3.4/35-70 (has 8 aperture blades for nicer sun stars) as an example but both deliver prime like performance in a pretty small package so we would often prefer them over a prime for landscape photography. If you must make it f/4 to keep it really small please do and don't forget the 10 or 12 straight aperture blades because sun star rendering will be more important than the bokeh stopped down in such a lens.
Minolta MD 4/75-150: The small Minolta beats a modern FE 4/70-200 over much of its range so we are pretty positive that a modern incarnation with some distortion (about we don't care much for landscape photography) could deliver prime like performance with added flexibility and would be pretty popular with landscape photographers therefore.
2.8/28-45 Olympus once made a 4/28-48 zoom, but then like everyone else concentrated on making the zoom range larger rather than going for maximum quality over the shorter range. Given how good 2.8/24-70 lenses have become, we think it ought be possible to get f2.8 and prime like quality at every aperture on this less than 2x zoom, especially if we restrict the zoom range a little even compared to the Olympus.  And it should be able to retain a fairly compact format. What a lens that would be – a true box of primes giving you the crucial 28, 35 and normal perspectives, with decent speed in a package we'd happily leave on our cameras.
Related Articles
The following two tabs change content below.
The Team
The team, that are four gearheads: Bastian, Jannik and Phillip from Germany as well as David from Australia. All like to use manual lenses and have a passion for the outdoors. None the less they are specialized in different areas so they can provide you with a wider perspective.