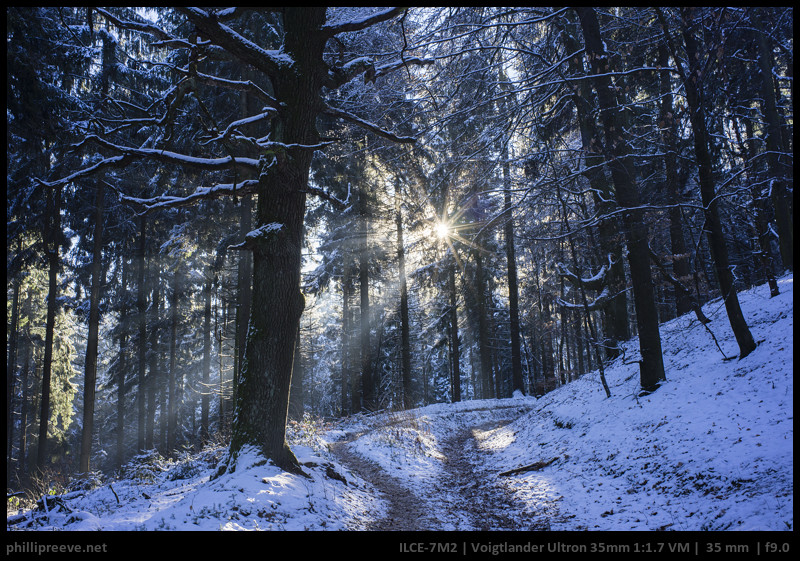 As the end of the year is approaching fast I would like to take a look back and then another one forward.
The Team
Without question the most important change is that David joined the team. When David wrote his first review I immediately knew that it was a good idea to ask him for it since he offered a very experienced view on it and the other lenses he has reviewed since. He also enriches our constant behind the scenes discussions, only limited by a time difference of 10 hours.
Bastian has been the most active author on this blog in 2017. Among his reviews the Laowa 2/15, the Canon EF 1.8/200, Olympus OM 2/180 and the exotic MS-Optics 2.4/135 stood out to me. He also explored the use of front filters with rangefinder lenses and did an epic 35mm comparison. He also made the interview with Mr. Li, the designer behind the Laowa 2/15 possible.
Jannik had less time because he had to care for his young son but his review of the GM 2.8/24-70, the a7II vs a6500 comparison and FE 1.8/85 review were among our most popular articles in 2017. Also mentioned should be his epic GM 1.4/85 vs FE 1.8/85 comparison. Lately he has invested in a Nikon DSLR kit to keep up with his young one after trying the Fuji X-T2.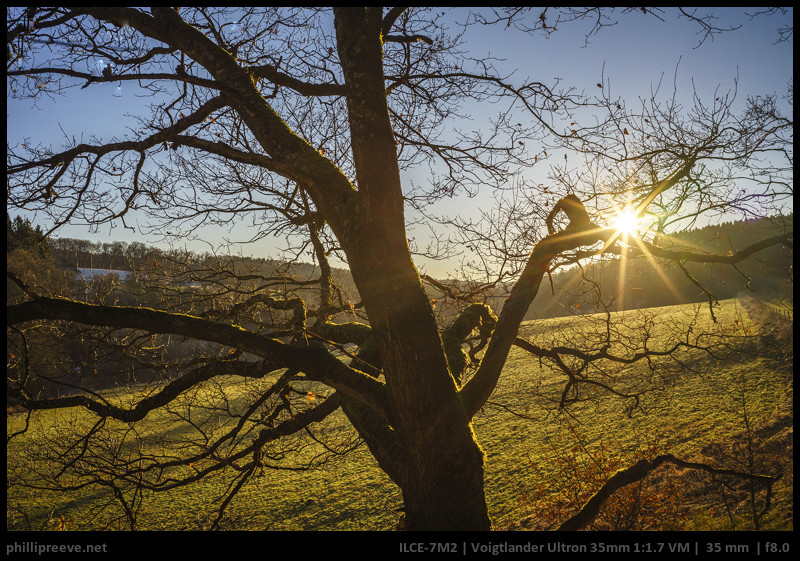 Personally I graduated from uni so I had less time for the blog than before which is why I am very grateful that I have gathered a team which shares my passion for lenses and photography and which creates interesting content with very little input from myself. Of the articles I wrote my favorites were the one lens one month project I did in February, I was most impressed by the Voigtlander 2/65 APO and I enjoyed working together with the team on our FE-Lens guide. Writing our epic adapter guide wasn't the most enjoyable experience but I think we came up with a good product.
Also mentioned should be the talented photographers which we featured in our manual photographers series. In January we featured sebboh who later also wrote a review of the Kolari Filter Stack mod. Next was Ronny Olsson followed by Helena Normark and Bob Israel.
The Blog
The number of views has nearly doubled in 2017 and we now have several hundred thousand views a month. I think that is testament to that our approach works well and also that the E-mount system is growing in popularity. It is really surreal that a project which I started to share my findings on legacy lenses now reaches tens of thousands of people every month.
This blog is a hobby project and I think that is one reason why it is successful. Since we don't depend on the blog for income we are not driven by generating income but we can follow our curiosity. We make a few bucks with the affiliate links (many thanks for using them!) and we certainly appreciate the gear purchases this makes possible. But that is the only kind of monetization we do. We don't run any ads and we don't depend on any manufacturer for privileged access or direct sponsoring as some other sites do. I think that affords us a rare degree of independence and makes writing for the blog much more rewarding.
Our focus has always been on manual lenses and that didn't change in 2017. If you look at our favorite lenses you see that most of them are manual. We still think that they can make the photographic process more pleasant and there are still many new and old lenses to review. That doesn't mean though that we ignore modern AF lenses. As manual lenses they often are the best tool for the job so we will reviewed lenses like the FE 4/70-200 or FE 2.8/90 Macro.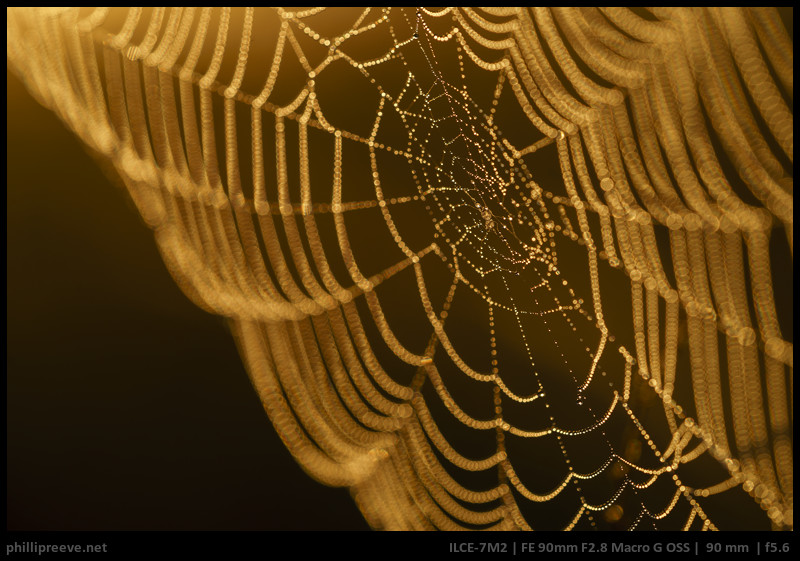 What has changed is that the blog's focus has shifted from more affordable legacy lenses to more expensive lenses. When I started the blog I was just another broke student and I had to be very conscious about where I spent my money. Legacy glass offered a great price/performance ratio so I started to explore it and wrote about my experience on the blog. Today I have a bit bigger budget so I am less willing to compromise on image quality to save money and I often prefer modern manual lenses like the CV 1.7/35 or 2/65 APO over more affordable legacy lenses. I still enjoy using older glass for some applications but since that accounts only for some of my shooting I write fewer reviews of legacy lenses. I think it is a similar story with the others who use legacy lenses for some of their shooting but often the modern lenses are a better choice if you aren't too limited by your budget.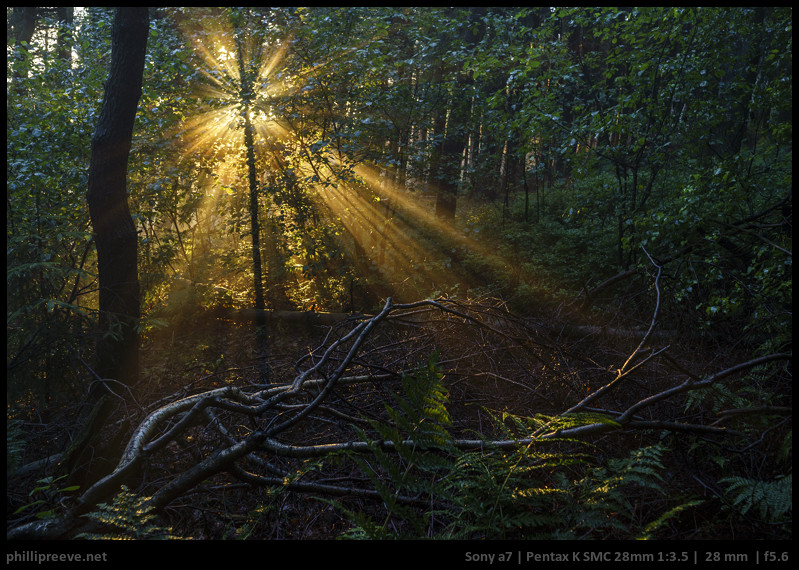 The FE System
Just 4 years after the a7 and a7r were released the FE-System has already grown up. I would say that the lens-lineup is superior to CaNikons lineup in the wider angles, competitive in the normal range and only inferior in the tele range. I think that is quite an achievement in just four years.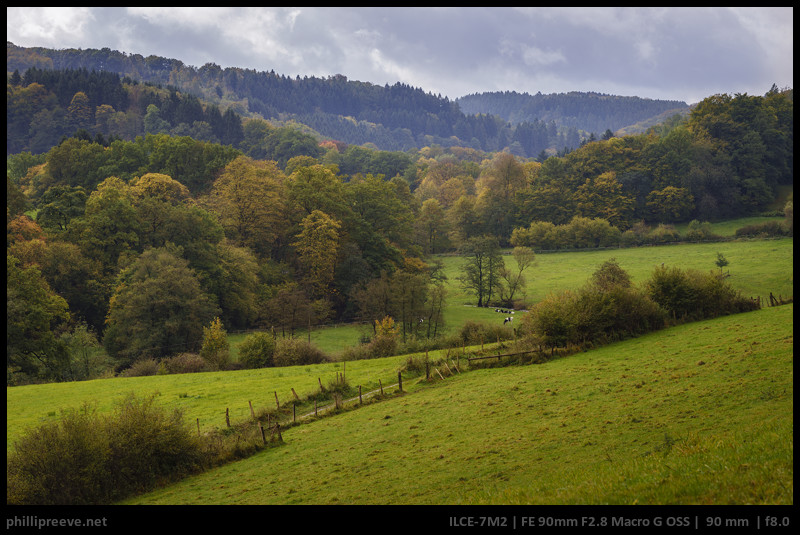 As far as cameras are concerned the first generation wasn't very polished and had a few issues but they were good enough to get the system started. The second generation addressed most of the issues but there were still a few areas where they were lacking in comparison to the competing DSLRs. With the third generation a9 and a7rIII it seems that Sony has for the first time released very well hung cameras without any real disadvantages but all the benefits that come with a mirrorless system. The a7rIII has been named the camera of the year on many sites, David likes it a lot and I am pretty sure that it will be my next camera when prices come down a little in a year or so.
I don't think anyone in the team feels any loyalty to Sony as a brand. To me Sony has never felt like a company driven by passion but like just another electronics manufacturer. I remember that in our discussions in early 2017 we agreed that we would look very closely at any potential FF mirrorless camera from Nikon (or Canon) since their cameras usually felt more refined and both companies certainly know how to make good lenses. I think that gap we saw back then has been closed by the a7rIII and I don't really see how CaNikon could come up with a system that could make the headaches of a system change attractive to us. None the less I am certainly curious about how both companies deal with mirrorless in 2018.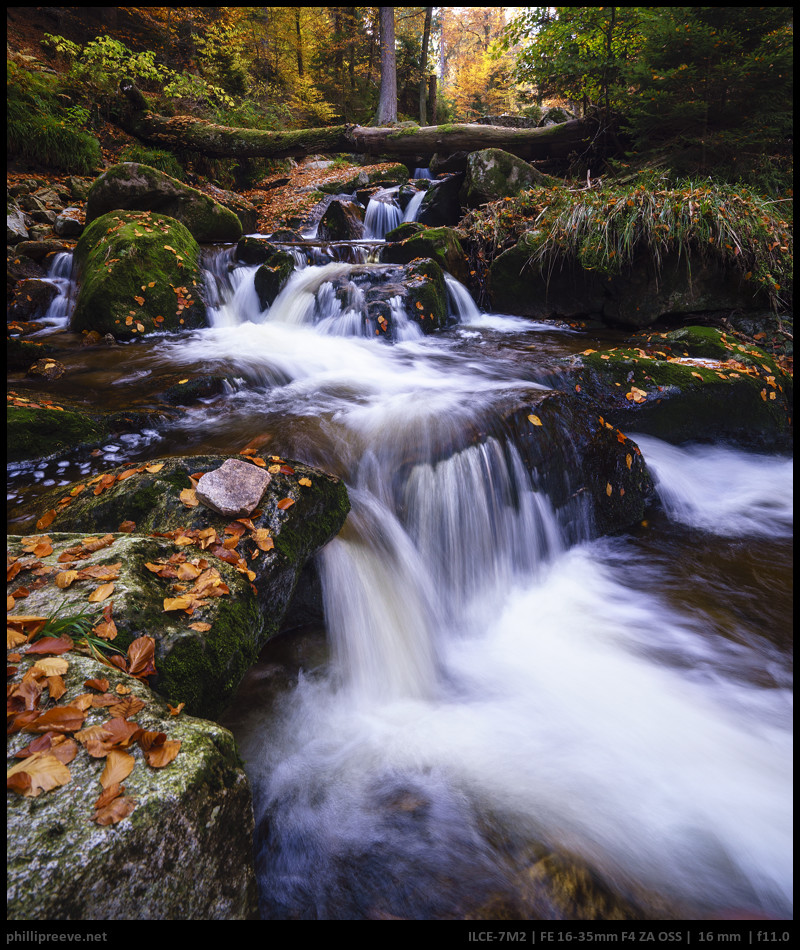 2018
As I said the system has grown up and I think the speed at which new lenses are released will slow down a little next year. Here is what I think are likely 2018 releases. I don't have any background knowledge, these are just the more urgent gaps I see in the lineup.
GM 2/135 or 1.8/135
A more affordable Sony non G lens to compete with Sigma/Tamron's 150-600mm lenses
A 300mm + GM lens for sport photography, maybe even a zoom to compete with the 4/200-400 lenses.
A more affordable 70-300
I have no idea what manual lenses to expect. I think a 28 mm Loxia and a 125 mm Voigtlander are somewhat likely but there isn't any solid evidence just not very reliable rumors.
And here is what I would wish for (all manual, either CV or Loxia)
A 2.4/28 or 2.8/28
An E-mount version of the CV 1.7/35
A 1.5/50 similar to the CV 1.5/50 but better corners
2.5/125 APO similar to the legendary CV
compact 3.4/135 APO similar to the Leica but with higher contrast
4/180 APO similar to the CV or a 4/75-150 zoom
3.4/35-70 similar to the C/Y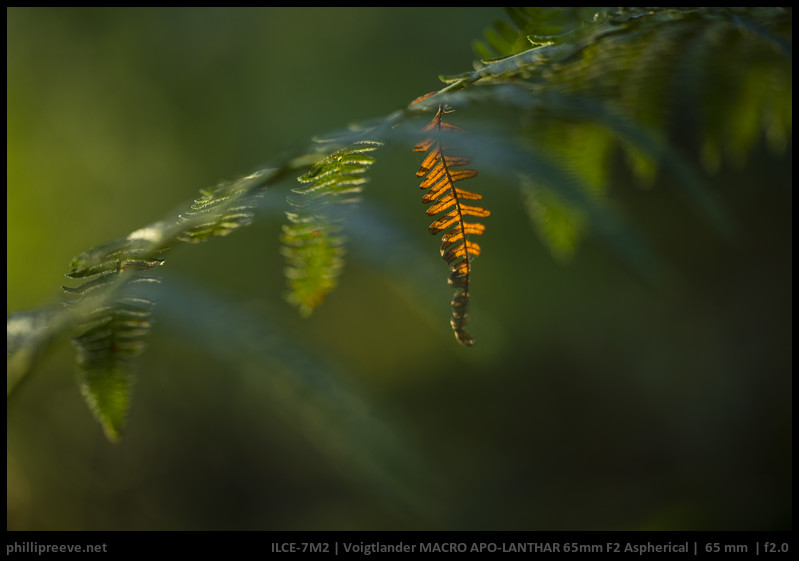 As far as lens manufacturers are concerned I am most curious about Voigtlander's next lenses. The 2/65 APO and 1.2/40 were quite successful releases and I am pretty sure that sales numbers for both exceeded expectations quite a bit. Therefore I am optimistic that they will continue to invest in the system. A re-release of the 2.5/125 Macro would certainly be welcomed by many. Zeiss has been slower to bring out new Loxias and I would guess that the 85 wasn't a commercial success so I expect only one new Loxia from them next year. Since they stuck to classic focal lengths so far I would think 28 mm most likely but that is nothing but speculation. Another company I will watch closely is Laowa. Their 2/15 is a very well balanced lens and if they can figure out how to get electronic contacts in their lenses and improve quality control a little I see a promising future for their lenses in E-mount.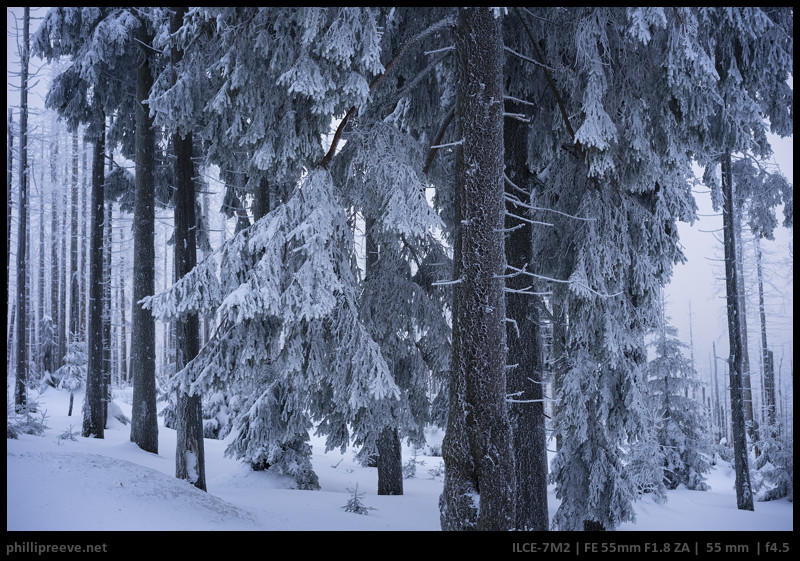 One player which is hard to measure is Sigma. So far there is only one very vague announcement that they plan to release FE-mount lenses but they never gave any information on when and what they plan to release. I would really hope that they get on board rather sooner than later because they could drive Sony to moderate their pricing and I am still hoping for a smaller but fast 35 mm lens from them. We are known to be rather critical of Samyang lenses. Many of them are quite good optically but their very low price is usually explained at least in part by their low quality standards. We will have to see if they upped their game with their E-mount AF lenses. They certainly are exercising some pressure on Sony with their 35 mm lenses which deliver similar optical quality as the Sonys for half the price. Tokina has announced a range of AF lenses as well but I think their first E-mount lens, the Firin 2/20 never got any real traction. They are also known mostly for their wideangle lenses and there is already a large amount of lenses in that field so they are probably limiting the resources they put into the FE system. So much about my predictions of 2018. I would be surprised if half of them came true.
So, where is the blog headed? I will start in a new job and I am pretty sure that this will drastically reduce the time I find for working on the blog. This does not mean that I will reduce my activities here forever but for some time I will have to put my focus elsewhere. I am not worried about the blog though since I am sure that the team will produce interesting articles even if there is very little input from me.
I see no reason to change the direction of the blog. Our reviews will be based on careful testing and longer real world experience. The blog will remain an independent resource and articles will be driven by our own curiosity and photographic needs, not by the need to feed a family. I could well imagine to feature more video related information so if you who reads this has some experience in that field let us know because we don't.
Last but not least I would like to thank you for visiting the blog. For for sharing it with other people and for using the affiliate links. For the many comments which provide different perspectives, additional information and often interesting questions. Our efforts only make sense because because we have found an audience and we are thankful for having you 🙂
The following two tabs change content below.
I have two hobbies: Photography and photographic gear. Both are related only to a small degree.
Latest posts by Phillip Reeve (see all)