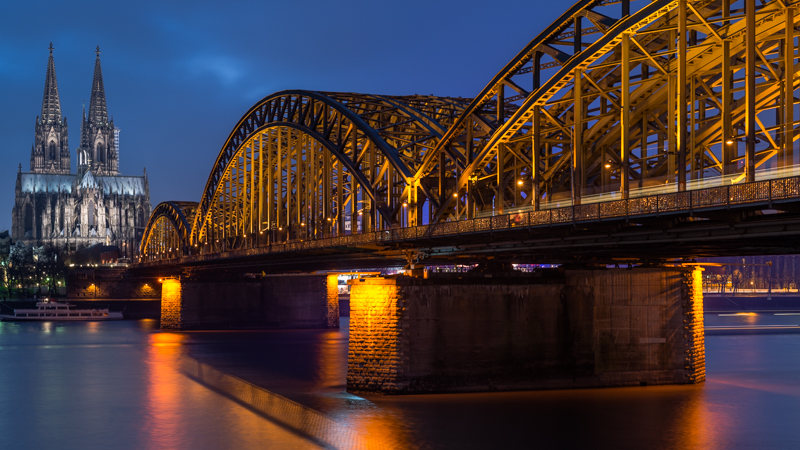 Last Saturday Bastian and I met up at Photokina and had a look mostly at new manual lenses. This time there have been so many interesting new things to look at, we weren't able to cover them all. Anyways, here is our recap.
For the German translation of this post check out the SKF blog.
Zeiss
We had a nice chat with Zeiss behind the scenes and we are optimistic that we will get faster access to their lenses in the future.
Bastian: From the first look at the Loxia 2.4/85 I think they have kept the spirit of the Loxia line: high (micro) contrast, great build quality, 52mm filter thread, 10-bladed apperture. I am currently using the Leica Summicron 90mm 2.0 pre Asph – which is even 10g heavier with the Voigtlander VM-E close focus adapter – so the weight doesn't bother me too much here. In comparison to the Batis 85mm 1.8 I even save some weight by being able to use a smaller 70mm filter system 🙂
Phillip: In the 5 minutes we had with the lens we couldn't test much, I only know that I would like to review that lens a lot. I am especially interested in comparing the Loxia's CA correction and bokeh to that of my Zeiss Macro Planar 2/100.
Laowa
As you might remember we already reviewed their 105mm 2.0 STF and a prototype of the Zero-D 12mm 2.8. This time they also had the new 15mm 2.0 (native E-mount) and the E-Mount Shift adapter for the 12mm 2.8 on display.
Bastian: This is a lens I am more than interested in as it might become THE lens for astrophotography. As it was an early prototype (and we were inside a hall, not under the starry sky) we can't comment on the optical qualities, but size and weight are a great match to the A7 series cameras. I also loved the cute 7.5mm lens for mft-cameras, if I had a mft-camera, I would buy this one in a hearbeat 😉
Phillip: I enjoyed the spirit of their team, they knew their products well and showed a genuine compassion for them. They acknowledged, that their new E-mount 2/15 wasn't final yet but it was pleasantly small and I think they are quite clever in creating stuff not done before and I think they get better at it with every lens.
Bastian: The shift-adapter thing is a very interesting approach as it turns the 12mm 2.8 SLR lens into a 17mm 4.0 Shift lens (+-10mm). This might be a real alternative to the huge and expensive Canon 17mm 4.0L TS-E lens. I even managed to took a shot fully shifted and the distortion is still pretty much under control:

Irix
Bastian: As you know I like wide angle lenses and for DSLR users these are probably very interesting, but I think they are too big to comfortably use on A7 series cameras so I hope they will also consider producing native E-mount lenses.
Phillip: I think the idea to offer a basic cost-effective and a more premium version is clever but I am not much of a super-wide-angle fan nor do I like to use such huge lenses so I wasn't really interested.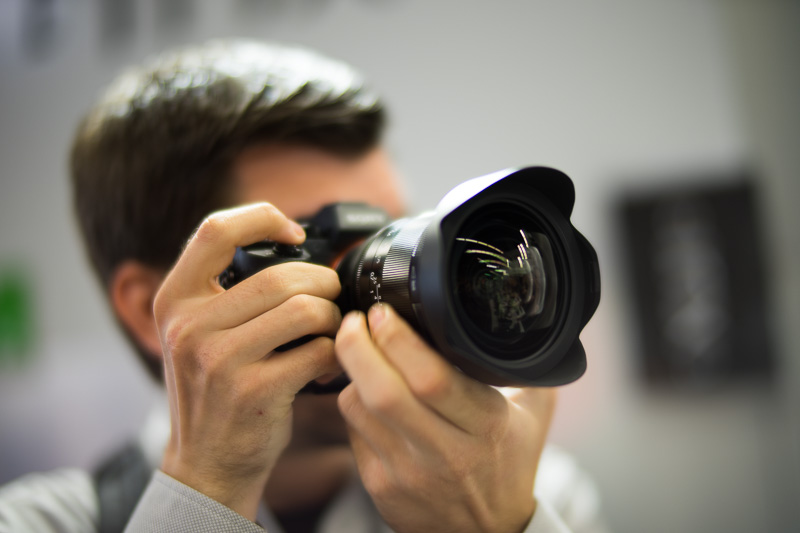 Handevision/Iberit: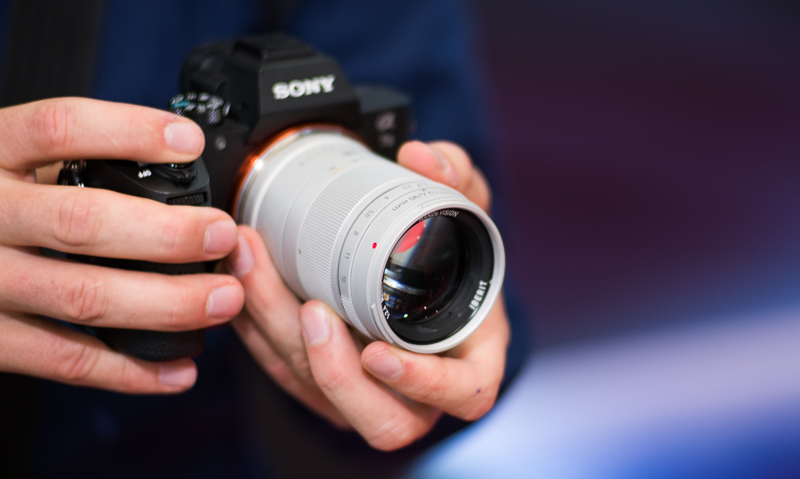 Phillip: To be honest I was a bit disappointed by the Iberit presentation. They didn't have all their new lenses in E-mount, especially not the 2.4/75. I tried the 2.4/90 and while it is very small and has a handy short focusing distance of 0.8m the performance was rather lousy: Soft with lots of axial CA. Their personal wasn't very helpful either so I am not sure if the optics of that 90mm lens were final (the aperture was definetly not working), I hope it isn't.
I shot a few samples with their 2.4/24 and those look quite okay, I might actually give that one a try in the future. The size is quite compelling and the finish was nice as well.
We also tried Kipon's medium format speed booster but the Zeiss 4/50 they had is super huge and from my superficial experience it's performance is nothing which would make me haul such a heavy lens and adapter around.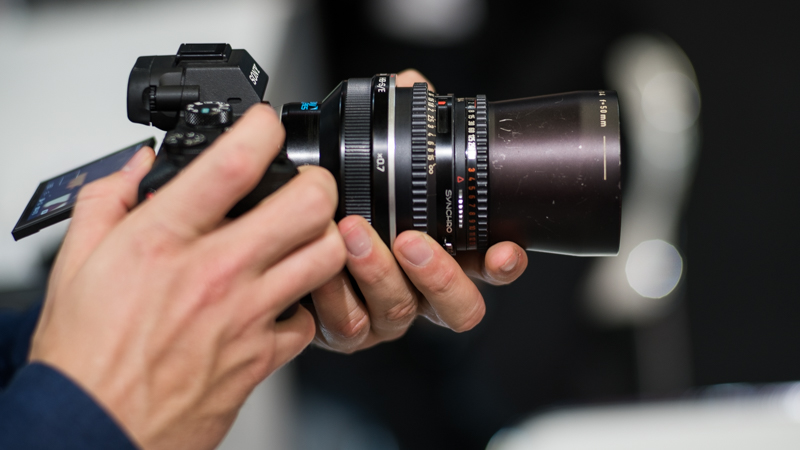 Voigtländer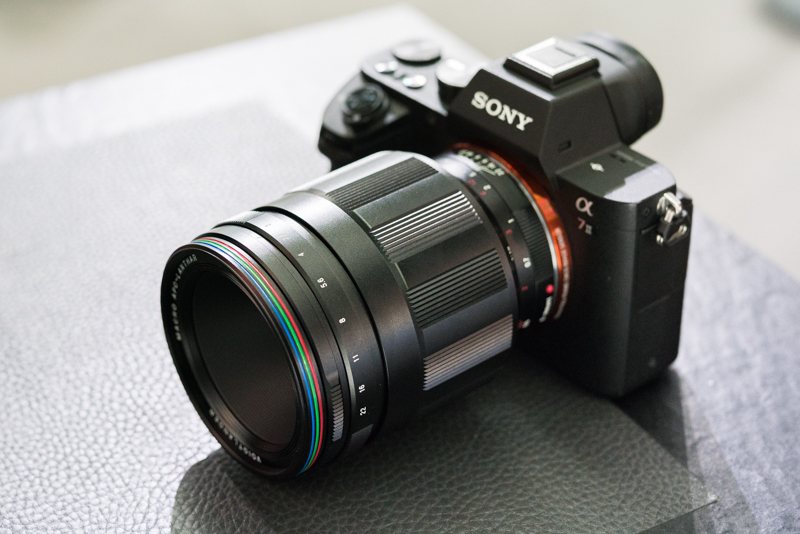 Phillip: We already knew that the Voigtländer 2/65 APO Macro wouldn't be a small lens from the first drawings that surfaced and indeed it isn't. It felt lighter than I had expected though. I tried to focus the copy they had but even though I could turn the focusing ring not much happened  with the focus and I guess that it was only a dummy.
Bastian: this is also a focal length I haven't covered yet and I like to have macro capabilities in a lens, but it might even be a tad too big for my taste.
Tokina
Tokina just recently announced the development of E-mount lenses, the manual FiRIN 20mm 2.0 being the first:
Phillip: The FiRIN 2/20 is not much bigger than the Zeiss Loxia 2.8/21, build quality seemed to be good and handling was pleasant. We were allowed to put it on my a7ii and have a look through the viewfinder and I was pleasantly surprised to see very sharp corners even at f/2. We also saw some flares which wouldn't have happened with the Loxia 21 but it was a prototype and it would be far too early to draw any conclusions. I really look forward to reviewing the FiRIN because it could fit into my kit quite well.
Bastian: I had good experience with the sharpness of Tokina lenses in the past but also very bad experience with their flare resistance. I hope they made some progress in this regard.
Samyang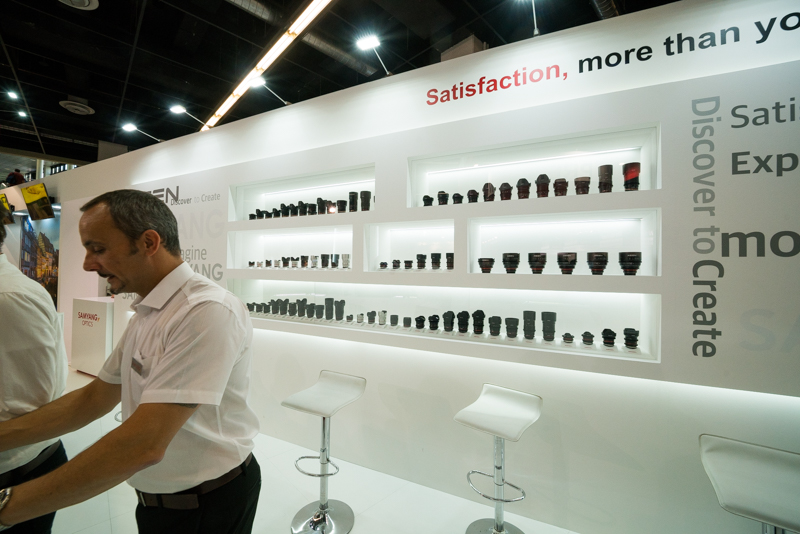 Bastian: I just briefly tried the new AF 2.8/14 and it does not seem to have the enormous wavy distortion of it's DSLR brother. The focus is focus by wire BUT with a linear coupling, which is much better than the non-linear coupling you see on many other AF-FE lenses.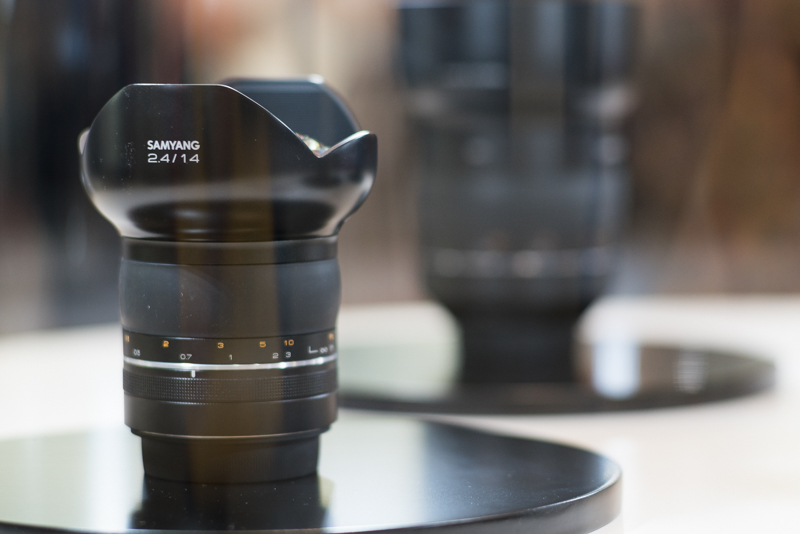 Bastian: we couldn't try this one out but despite the complex optical design size and weight are still manageable (especially in comparion to the 85mm 1.2 which weighs more than 1 kg).
COOPH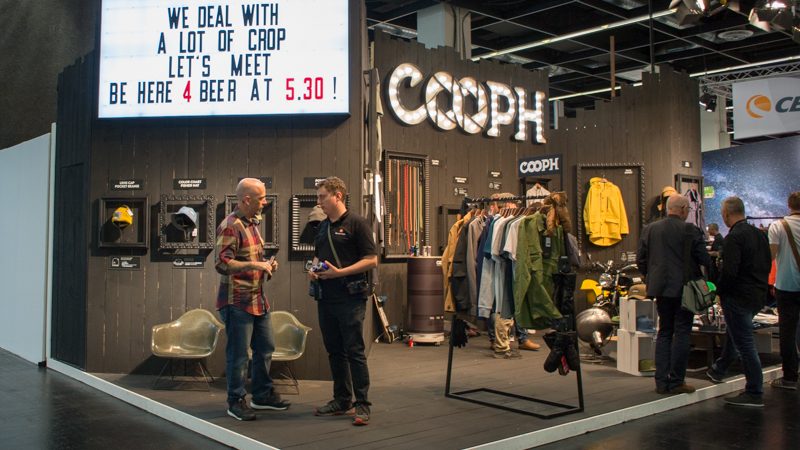 We never heard about this one before, it is a company specialized in stylish yet functional apparel for photographers.
Bastian: I don't use lenscaps, so I had not that much use for their T-Shirts with lenscap pockets, but I really liked the style of their clothes and even ended up buying a colorful Shirt with built in lens cleaning cloth and a T-Shirt without lenscap pocket but instead a cheat-sheet for my future workshop customers 😉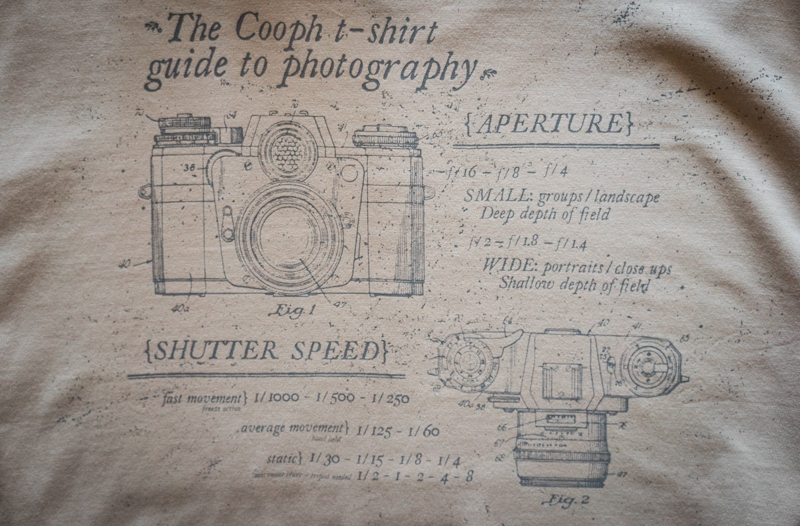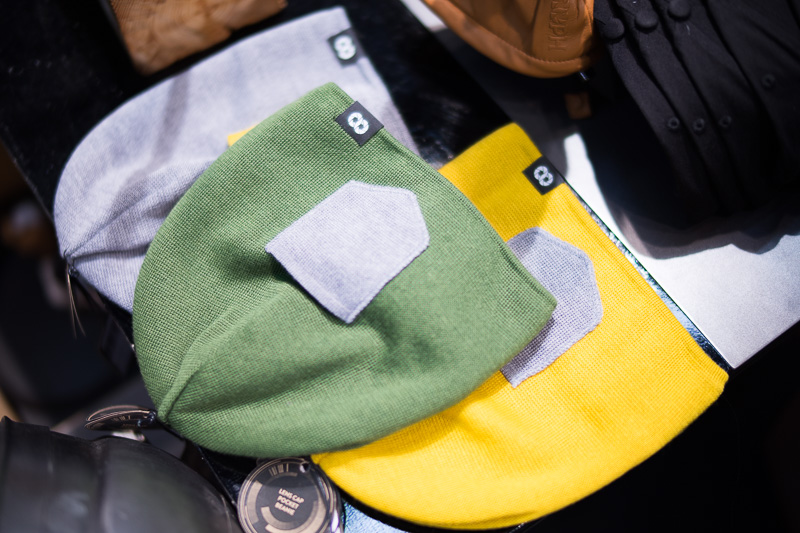 Filters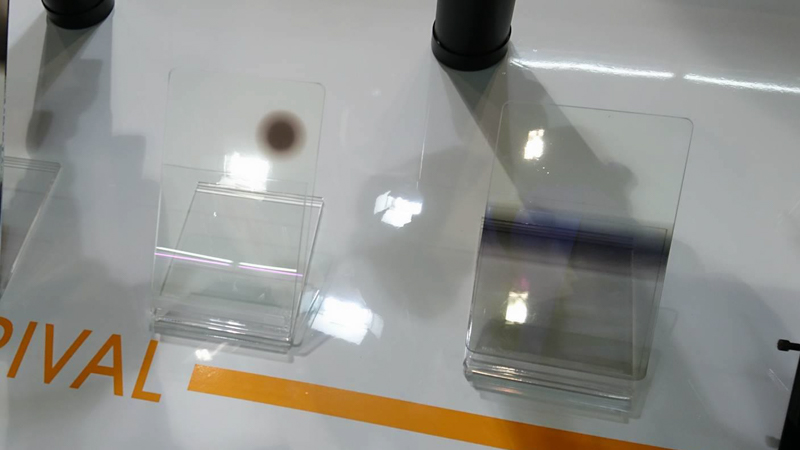 Bastian: I managed to check out the newest filter holder designs of all the big manufacturers: Lee, NiSi, Haida and Hitech. Almost all the manufacturers now also offer a smaller-than-100mm-system but they decided to go for different widths: 67mm: Hitech, 70mm: NiSi, 75mm: Lee and Haida.
All the above mentioned manufacturers now offer stronger ND filters:  Lee a "Super Stopper" 15-stop ND filter (exposure time x32.000), Hitech the Firecrest 13 (x8.000) and 16-Stop (x64.000) ND filters  and NiSi a 15-stop and the "Black Hole" 20-stop ND filter, the latter increasing your exposure time by the whopping factor of 1.000.000 which will only be useful in real bright environments, as a 1 second exposure will become a 12 day(!) exposure.
Something completely new – I am also personally interested to try out – is the NiSi "Sun" Filter (the one you can see in the photo above) as I am curious how this one works in the field to only darken the sun.
Disclaimer: I am working closely with NiSi filters but have not taken part in the development of any of the aforementioned products.
Further Reading
The following two tabs change content below.
I have two hobbies: Photography and photographic gear. Both are related only to a small degree.
Latest posts by Phillip Reeve (see all)