A list of all the Sony FE mount lenses we have reviewed
Guides
Reviews Fullframe E-Mount (FE)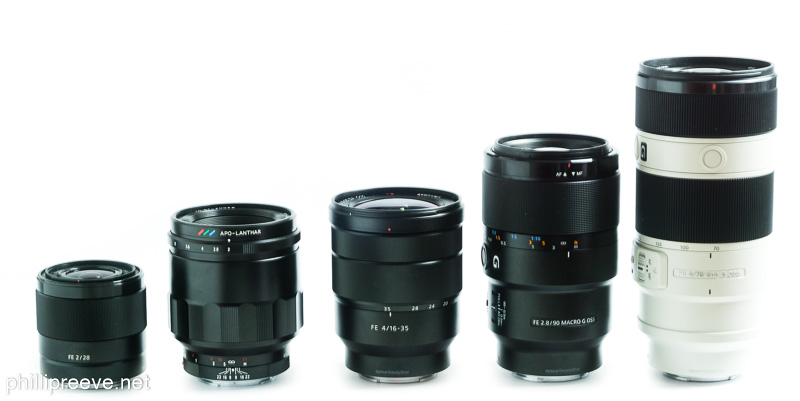 These lenses all cover a full frame sensor as used in the Sony a7, a7r, a7s, a7II, a7rII, a7sII and a9. They can of course be used as well on APS-C cameras like the Sony a6000 or a6500 but with a narrower field of view.
APS-C E-mount (E) Lenses
These lenses do not cover the full frame, they are meant to be used with Sony's APS-C cameras like the a6000 or a6500 but you can use them in crop mode on the a7/9 series.
Our Series on Landscape Lenses
Part 1: "Only the best is good enough"
Part 2: The light traveler and hiker
Part 3: The casual landscape photographer 
Part 4: Landscape Lenses for the poor Student