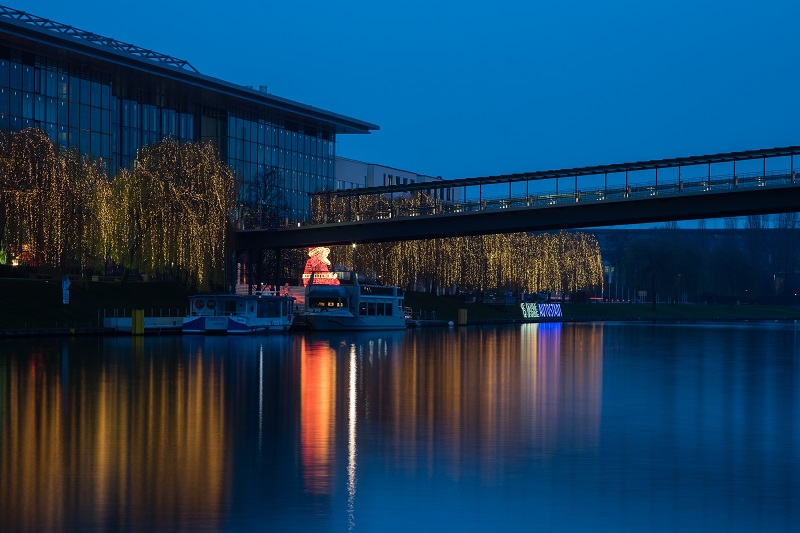 We decided to give you some inspiration for christmas gifts related to photography we have also used ourselves. So in case you need a gift for a friend who is also interested in photography or something for your fiance who spends way too much time on our blog you might find this article helpful :-).
All links marked with * are affiliate links. Using them won't cost you anything extra but we get a small percentage of your purchase which keeps this blog running and free from obstrusive ads. Thanks for the support :).
Under 25$
L-bracket – $20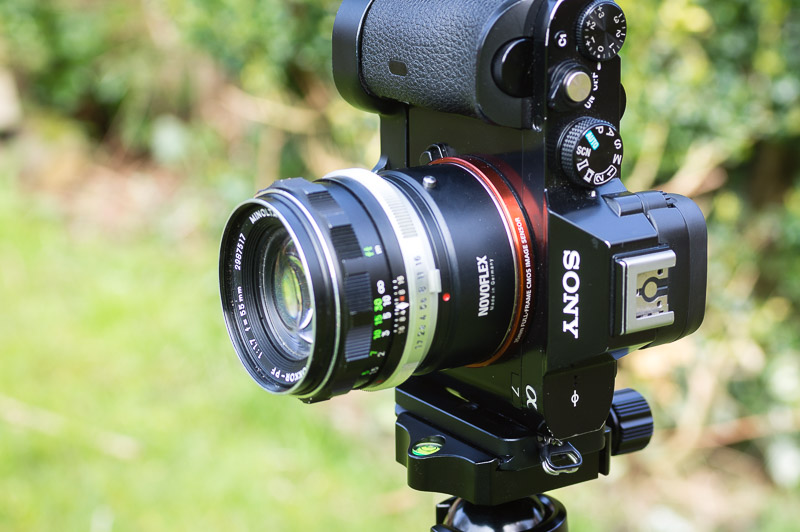 Phillip: An L-bracket is just a lump of metal which does three things:
It provides you with a super solid connection between the camera and your Arca-Swiss tripod head in landscape orientation as well as in portrait orientation.
It offers you a better grip which made quite a difference with my a7. With the a7II's deeper grip it is less necessary but this is of course highly subjective
It offers some protection for your camera
The L-bracket for my a7 was one of the best 20 bucks I ever spent on camera gear and I can only recommend to try one.
I bought this one for the a7II at Amazon.de*, in the US you can buy the same at Amazon.com*.
Manfrotto Pocket mini Tripod – 20$
Bastian: This mini tripod has given me many nice shots the past year and folded it is super small. You can take it everywhere and it will comfortably hold your A7 series camera with most prime lenses up until 90mm. For further information you can have a look at my mini tripod article. I got mine at amazon.de*, it is also available from amazon.com*.
PS: You might want to add an Arca Swiss compatible Neewer Clamp* for another 15$ in case you are using the L-Bracket Phillip just recommended 🙂
A Pair of Gum-Boots – $20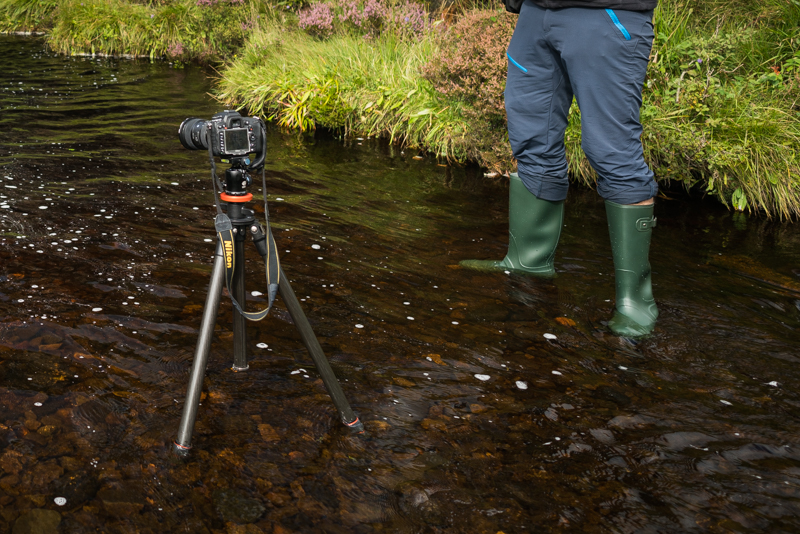 Phillip: Well, winter is here and if you live in a climate somewhat similar to mine that means a lot of rain and muddy paths. I used to do my walks in the winter in solid and expensive leather boots which was great apart from the fact that I had to clean them afterwards, be somewhat careful were I stepped and I used them up that way. Nowadays I simply wear gum-boots which cost me only 15€, there is absolutely no need to clean them and I can even step into smaller brooks. So they make my photographers life easier and I have more freedom when taking pictures.
You can check out the the boots I own at amazon.de* but they are a lot more expensive in the US, but these from amazon.com* seem to be a good and affordable alternative.
A Thermos flask – 25$
Jannik: Photography during the cold days can be a pain, but the images can be truly special. Luckily, there are some little helpers to keep us warm in this situation. A little lifesaver has always been a Thermos flask with hot coffee for me. I have tried lots of thermos flasks during the last months (for my baby) and found out, that the original Thermos flask is really the one that keeps the content very hot for a long time.
I am currently using this model from Amazon.de, US-readers have other options, for example this flask: Amazon.com.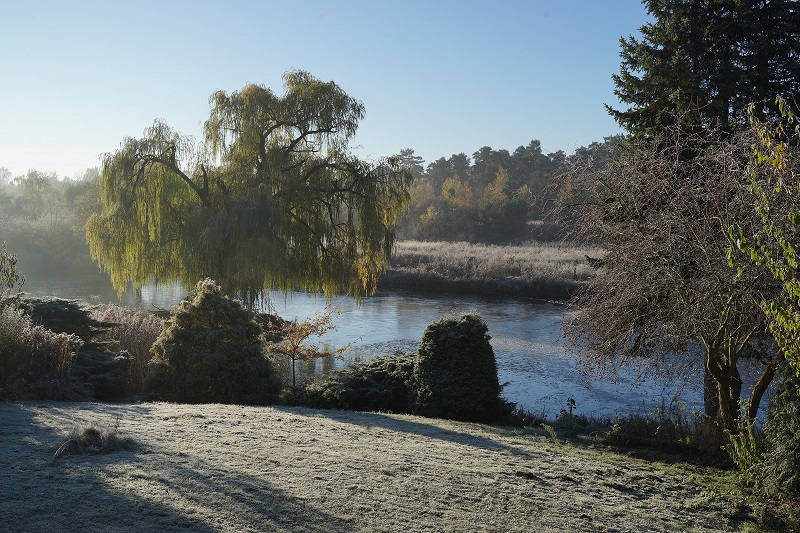 The North Face Etip gloves – 25$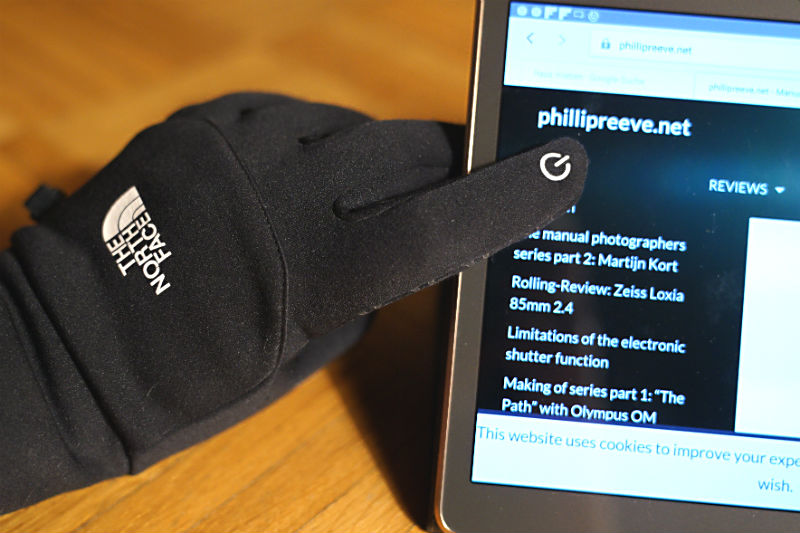 Jannik: Finding the right gloves for photography application is not easy. Most of the gloves are too thick for the small buttons or not warm enough. Especially gloves with open fingertips are not comfortable to me. Apart from dedicated photo gloves like the COOPH gloves, which are undoubtedly the best gloves for this application, these North Face Etip gloves have proven to be the best inexpensive universal gloves for me. They are not very thick (recommendable until -5°C with medium humidity) but keep pretty warm and offer an acceptable handling of the camera without taking them off. Furthermore, it is possible to handle touchscreens to a certain degree.
The gloves sell for $25 at Amazon.com and for 23€ at Amazon.de.
Up to 100$
Zeiss Lens Cleaning Kit – $28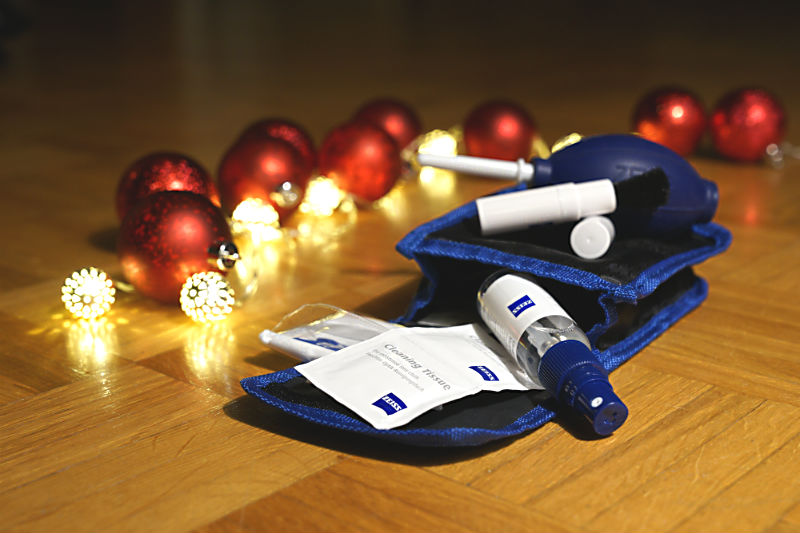 Jannik: Dirty and especially fatty lenses can negatively affect the sharpness and the flare performance of the images. I got the Lens Cleaning Kit as a compensation from Zeiss in a warranty case and I am very happy with the results that I archive with it.  It comes in a handy pocket and contains several tissues, fluid, a dust brush and a dust blower. I use it for substantial cleaning and for stubborn dirt. There are also several other lens cleaning options on the market and also a lenspen works pretty good for smaller defilements like fingerprints. A photographer would be definitely happy about a lens cleaning gift because this is needed regularly.
The Zeiss Lens Cleaning Kit costs $28 at Amazon.com and 23€ at Amazon.de
Minolta MC Rokkor 1.7/55 – $35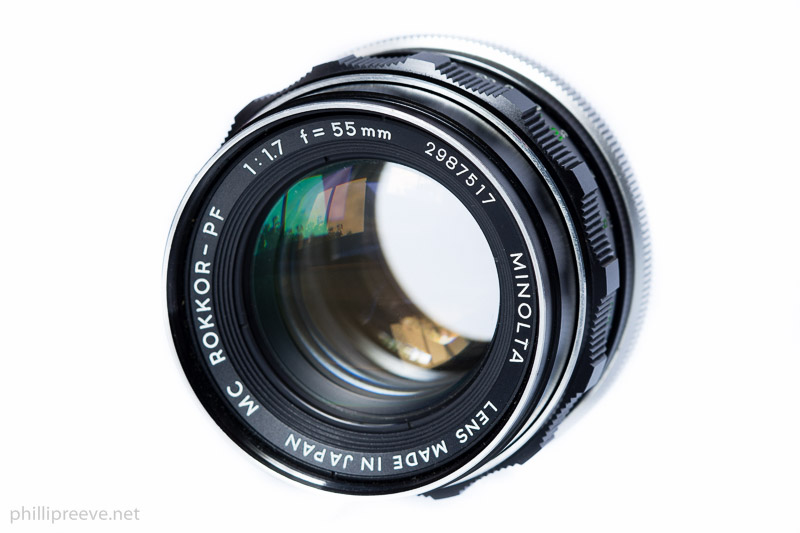 Phillip: I think the Minolta MC 1.7/55 lens offers the most fun for the buck of any manual lens I have ever used. Build quality and handling are great, it is quite small and the bokeh is very good for a 50mm lens. So if you just want to have some fun for very little money I can only recommend it.
You can buy the Minolta MC 1.7/55 at ebay.de* | ebay.com* | ebay.co.uk* for about $35.
SanDisk Extreme 500 240GB Portable SSD – 100$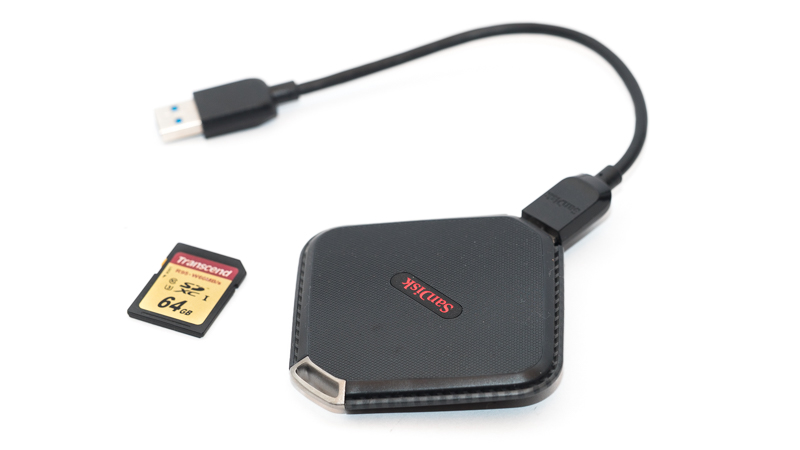 Bastian: Especially with the A7rII files I need some storage on the way. The external SSDs are finally affordable with a decent amount of memory. I have been using this one and it is so much better than the standard 2.5″ external drives I have been using before: it is much lighter, much smaller, makes absolutely no noise and it offers super fast write speed. The most important aspect: you don't have to be careful if you drop it, it is like a bigger and faster SD card.
I bought mine at amazon.de*, but you can also get it from amazon.com*.
Datacolor Spyder 5 Pro – $99
Jannik: Accurate color balance is essential for nearly every photographic application and especially for Landscape photography. The best screen is worthless if it is not calibrated. This is true for printing and web publishing in the same way. In my opinion, a calibration tool like the Spyder 5 Pro is very well spent money and can enhance your results even more than a new lens, especially if you are struggling with your color editing. The calibration takes less than half an hour and can improve every single image that you edit.
The Spyder 5 Pro sells for $99  at Amazon.com or for 139€ at Amazon.de.
More than 100$
Novoflex adapters – $180
Phillip: These adapters are a luxury, not a necessity. Usually you can get by with much cheaper adapters which fit well enough for most lenses (for fast superwideangles like the Laowa 2.8/12 the cheaper ones can cause issues) and I regularly use these cheaper adapters. But despite the price I own Novoflex adapters for the mounts I use more often like Canon FD and Minolta SR. The great thing about Novoflex adapters is that you don't need to worry about them. There won't be any wobble, they won't cause any reflections, it won't break and the thickness is as precise as possible. This peace of mind justifies their high price to me.
Novoflex Sony to Canon FD* | Minolta SR* | Contax C/Y* | Leica M* | Olympus OM* adapters
There is also a handy tripod mount* for them. I don't own it (yet) but Jannik is very happy with his and despite the high price I am tempted to buy one as well.
COOPH

Photo Glove ULTIMATE – 199$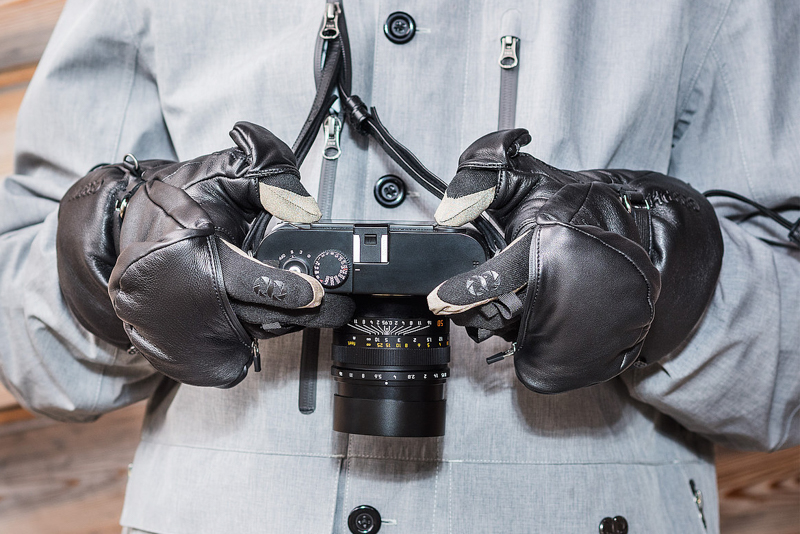 Bastian: I tried these on at Photokina and I regret not having bought them right ahead. Yes, 199$ for gloves sounds bloody expensive, but they are simply amazing: I am often out at night for my astrophotography when it is very cold and here they would come in handy (pun not intended): they are very warm but you can also easily uncover your fingers (which are still covered by a second thinner layer then) and use your camera or even the touchscreen of your smartphone.
You can order them directly from the manufacturers shop.
Mindshift Gear Rotation Horizon – 259$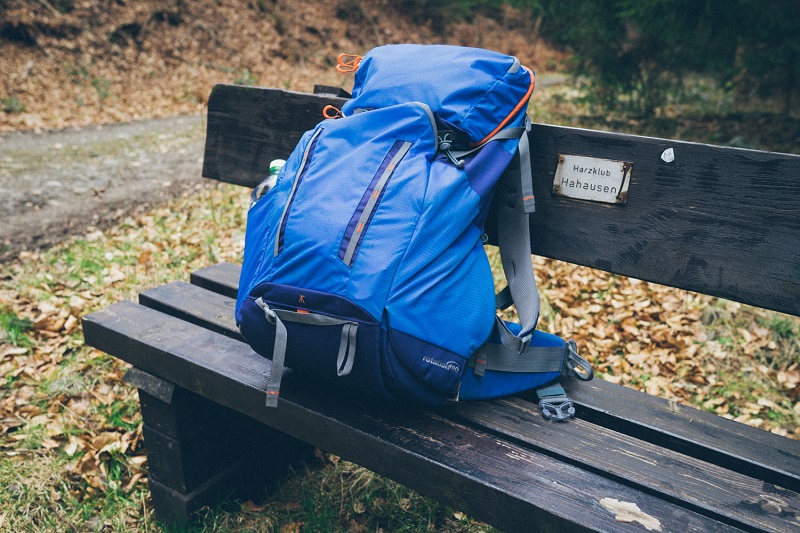 Jannik: I am using this backpack for almost two years now and I am still completely convinced by it's usefulness and by it's robustness. This is really the first backpack that I like to take with me and that doesn't limit me when I am shooting.  If you want to take a closer look to the unique mechanism, check out the review. This could also be a gentle Christmas gift for annoyed girlfriends and wives, that are always wanting to move on when changing lenses 😉
You can buy the Backpack for $259 at Amazon.com and 289€ at Amazon.de.
Voigtlander Ultron 1.7/35 VM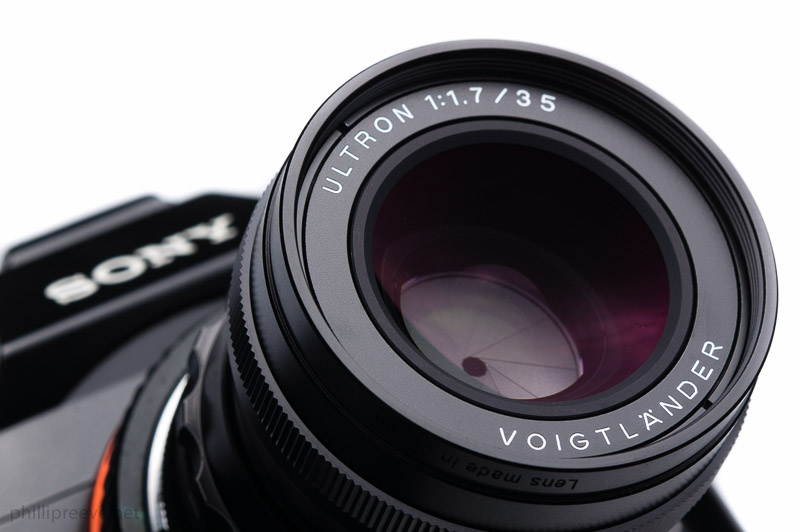 Phillip: When I reviewed it in September 2015 I called it the most impressive lens I reviewed in 2015. Well I haven't reviewed a more exciting lens since but because my copy was decentered and I was hoping for a native E-mount version I returned it. Just last week I bought another copy because I missed it too much. I think such a fast 35mm lens is about the most versatile prime you can buy and unlike many other 35mm lenses the Voigtlander manages to combine great performance and small size. It is not without issues but the great bokeh, contrast and sharpness from f/1.7 as well as very nice sun stars easily make up for that.
The Voigtländer 1.7/35 sells for $979 at Amazon.com* or B&H Photo*. At ebay.com* you might find it for a little less.
Check ebay.de* for prices in Europe, last time I checked they were around 739€.
Sony 2.8/24-70 GM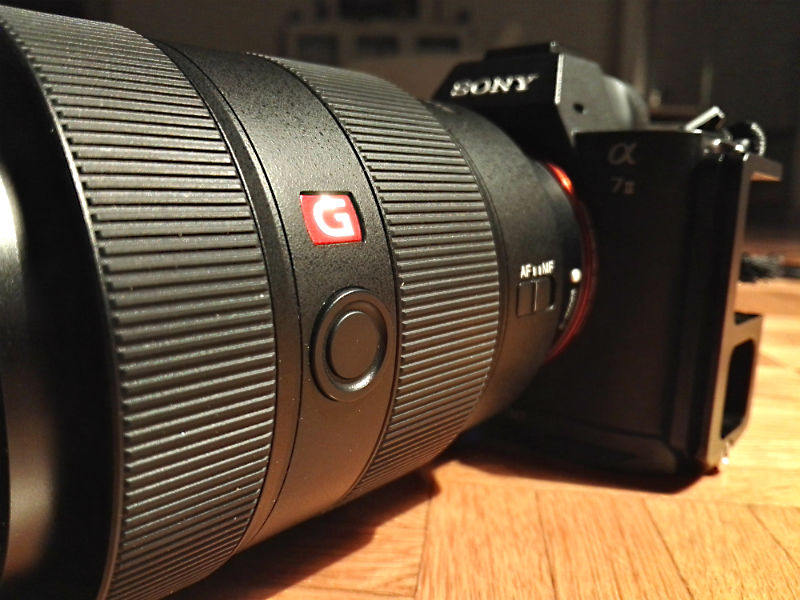 Jannik: I am using this lens for two months and more than a thousand shots and I am very impressed by the quality of the images that it produces. Especially between 24mm and 50mm, this lens behaves like an excellent prime lens and I would rate the quality significantly above the other FE zoom lenses that I have used so far (28-70mm, 4/16-35mm, 4/70-200mm, 70-300mm).  A review is coming up soon and I can already say that I recommend this lens and that it will be a great christmas gift for wealthy readers 😉
The Sony 2.8/24-70 GM sells for $2.189 at Amazon.com and for 2.161€ at Amazon.de. Sometimes, you can also find bargains at Ebay.com.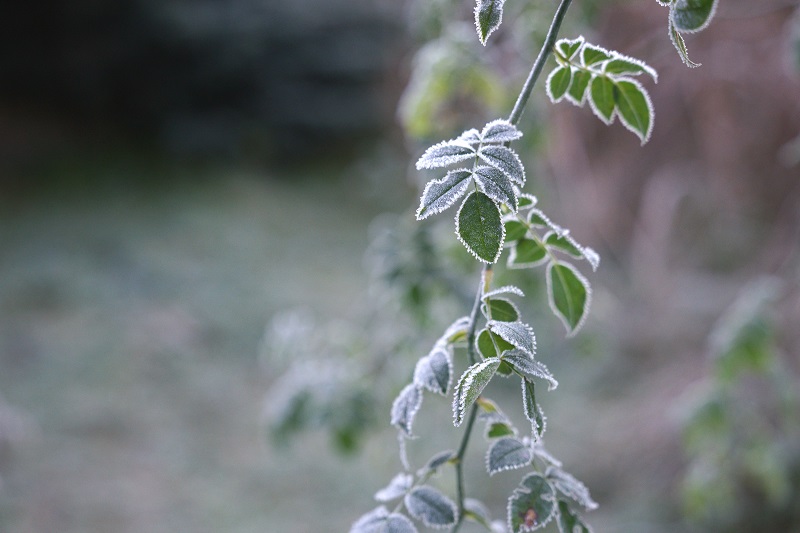 The following two tabs change content below.
My name is Bastian and for many years I have been mostly shooting Nikon DSLRs. As of today I have made my transition from Nikon to Sony and I am mainly using small but capable manual lenses. My passion is landscape photography but I also like to delve into other subjects from time to time.