This blog was started in 2014 by Phillip, hence the domain but for some time know we have run it as a team. If you want to follow us check out our Facebook site.
Jannik Peters
Jannik is 25-years-old and he works as an engineer. He lives in northern Gemany.
Jannik is interested in many lens systems but I would say that his focus is on two manufacturers: Zeiss and Canon FD. So far he has published reviews of the Zeiss Loxia 2.8/21, Zeiss Sonnar 3.5/100 and a comparison of 35mm Canon FD lenses.
You can follow Jannik on flickr.
Bastian
Bastian lives in the south of Germany and besides his main job he runs workshops about nature and architecture photography. You can check out his web site if you are interested.
I started using E-mount cameras with the A7 and adapting M-mount and Nikon F-mount lenses. Now the E-mount lineup is a little more interesting to me, especially the Zeiss Loxia and Voigtlander lenses and I added some of those to my kit.
You can follow Bastian on flickr.
Phillip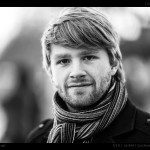 My passion for manual lenses started in 2011 when I bought a Sony Nex-3 to use Minolta SR-mount lenses. I was instantly hooked and used many Minolta and Canon FD lenses. Nowadays I still use cheaper legacy lenses but also a few Sony FE lenses and especially modern manual Voigtlander lenses.
You can follow me on flickr.