Okay, everybody is talking about how manual lenses work so well on the Sony a7 series but how does it actually work? And which results can I expect? Read on if you want to know.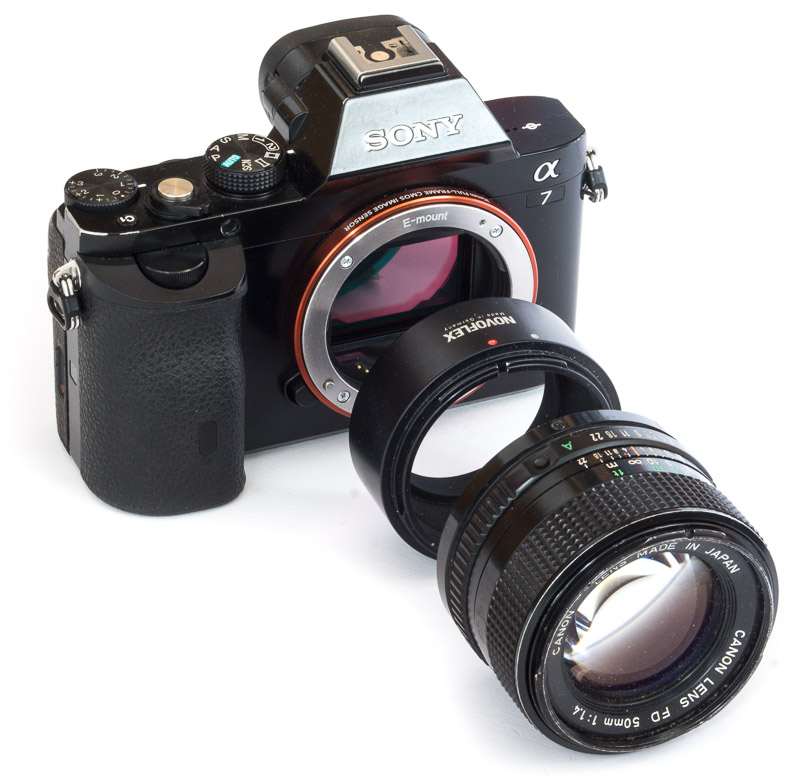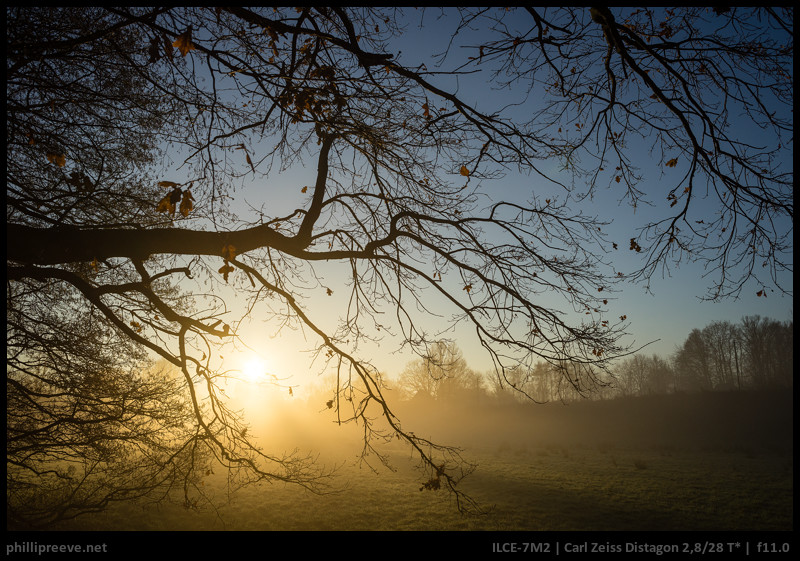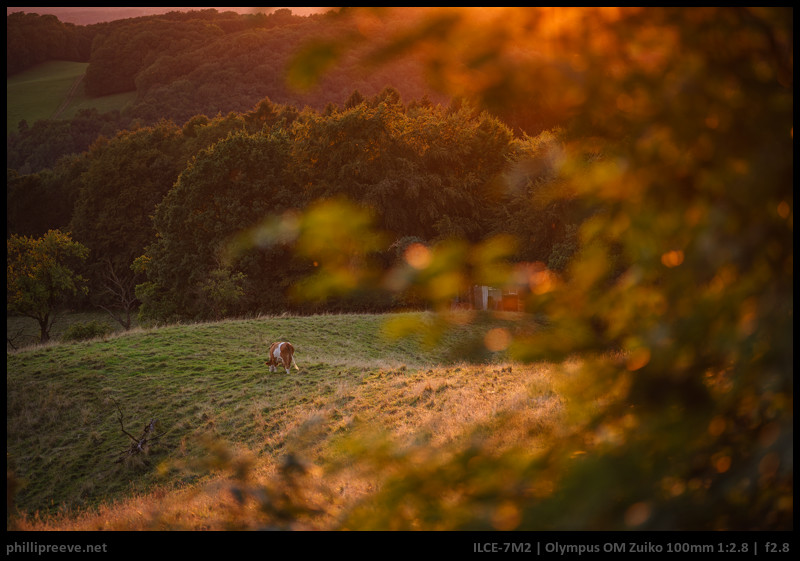 Why should I use manual lenses?
They can be very cheap, you can get a great 1.4/50 lens for $50. For most applications such a lens will give you 90% of the performance of a $1000 Zeiss 1.8/55 FE. For the $1000 you would have to pay for that Zeiss you can buy an excellent set of five lenses from 20 to 300mm.
You have a huge choice between thousands of lenses ranging from exotic ones with lots of "character" to some of the very best lenses available.
There are 30-year-old primes with better image quality than many modern lenses. Of course progress has happened in recent years but still affordable primes are often sharper than very expensive modern zooms.
Old lenses are usually beautifully built from nothing but metal and glass which makes it a joy to handle them. They can last a lot longer than modern lenses which are full of electronics and very complex designs, both of which make them more likely to fail.
They also hold their value much better than modern lenses. With some patience you can sell most manual lenses without a loss but with new lenses you can expect to lose 30% in the first year.
Manual focusing can be very enjoyable. This certainly depends on application but personally I enjoy working with fully manual lenses a lot more than with any AF lens and I would choose a good manual focus lens over an AF lens (almost) any time. Check out our manual photographers series to read other photographers stories who feel similar about this.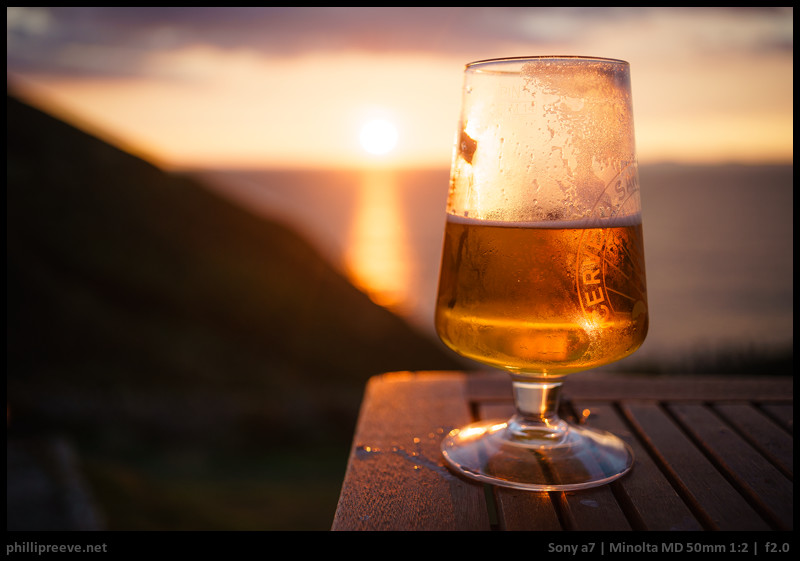 Why shouldn't I use manual lenses?
You have to do everything yourself. You have to think about the aperture and set it manually. You have to focus manually. Some people don't enjoy the process at all. Other people like me prefer this process over using AF.
Manual focus is often slower than AF.  After some practice you will find that you can capture a lot more scenes with manual lenses than you thought. But you will miss some pictures you could have captured with the very good AF of most modern cameras.
If you adapt lenses exif information will be incomplete and the camera can't correct lens defects like distortion, vignetting or lateral chromatic aberrations (CA). While lateral CA can be corrected automatically by a raw-converter like Ligthroom you need to correct distortion and vignetting manually. I wouldn't recommend using JPG if you use manual lenses.
Image stabilizers are handy but manual lenses don't have them. If you use a Sony a7/a7s/a7r you have to carry a tripod more often and achieving focus with longer lenses is a bit harder. Newer Sony cameras like the Sony a7ii or a7rii feature an integrated image stabilizer which works with manual lenses! You need to tell the camera your focal length though which costs 2 or 3 seconds.
Older lens coatings are less efficient  this means that many lenses have lower contrast when you have a bright light source in your image. But there is a big variation between manufacturers and age.
Are 30 year old lenses any good?
The short answer: Yes, they are.
The long answer: There are many old lenses which deliver very good image quality. And there are even more which aren't any good. Here are two examples of very fine lenses: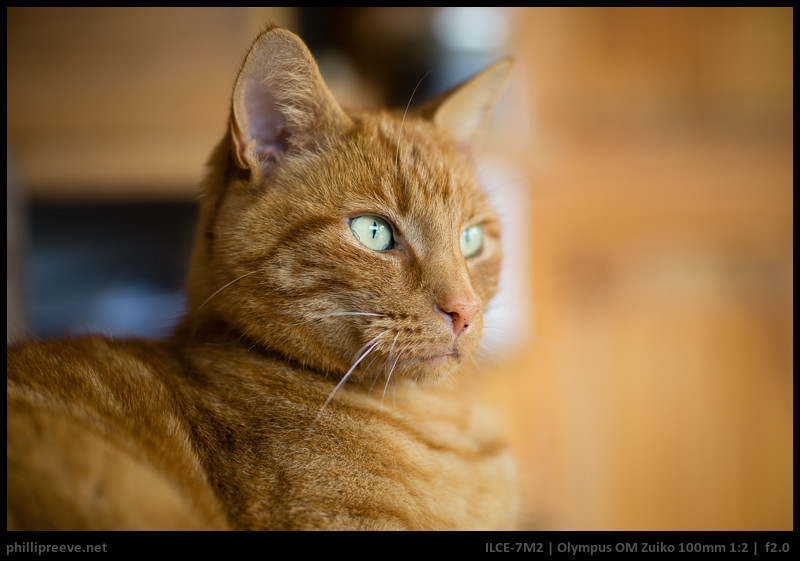 Of course not every manual lens will be that good, here are some general observations I made while using manual lenses for 6 years:
There are many very affordable older lenses which give beautiful 24 megapixel (MP) files. These lenses will not perform any worse on higher resolution sensors of 36 MP and more but not that many of them will make a lot of use of the additional pixels. If you want the very best image money can buy go for modern lenses. Some of the very best E-mount lenses right now are manual.
At f/1.4 and wider older manual lenses are defined by lower contrast, mediocre sharpness and often busy bokeh. Recently released modern lenses like the GM 1.4/85 or Zeiss 1.4/50 show a much stronger performance but they also cost a lot.
Many legacy lenses are very good in the center from f/2 or f/2.8 where they are hard to distinguish from good modern lenses but sharpness decreases more towards the corners. If you stop them down to f/8 many older lenses are competitive with modern lenses across the frame.
Zooms have improved a lot over the last three decades and most of the older ones aren't very good. But there are a few notable exceptions. My Minolta 3.5/35-70 for example is sharper across the frame than the Zeiss 4/24-70. The Zeiss has higher contrast though.
Many people worry a lot about the sharpness of a lens and then upload their pictures to social media where it is impossible to tell an excellent from a decent lens. Other factors like bokeh, contrast, color and CA in contrast are easily visible even at smaller resolutions. Because of that I think that the character in a lens is usually more important than its sharpness. I wouldn't say that old lenses have nicer character than new ones since that is a matter of taste and lens designers pay more attention to smooth bokeh today. But there are certain looks you can only create with older lenses. Have a look at this interview to see how such looks can be applied.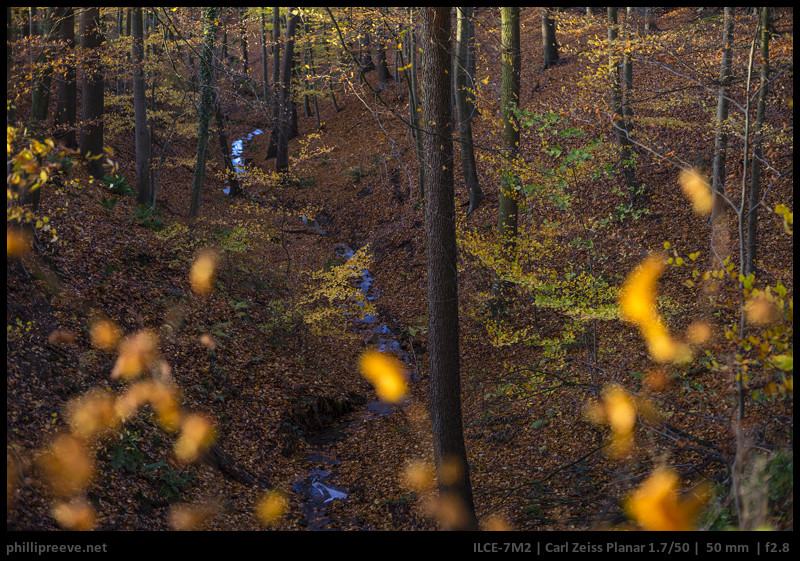 The Zeiss Planar 1.7/50 has that Zeiss look, combining high contrast, good sharpness and color I find hard to describe.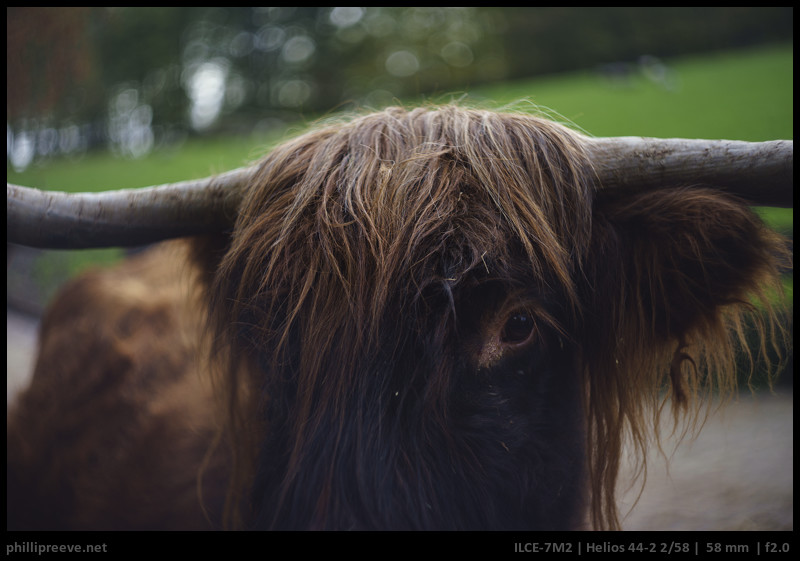 To get a feeling how a modern lens like the Sony FE 1.8/55 compares to a much older lens check out my shootout between  the $20 Minolta MC 1.7/55 vs the $1000 Zeiss 1.8/55.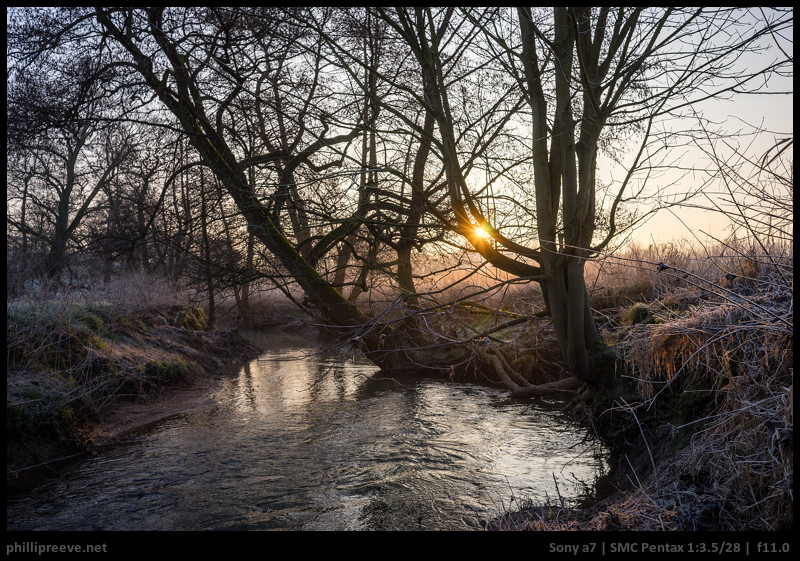 If you use older lenses there will be trade offs you have to make but they also offer advantages. I can't tell you if they will work well for you because that depends on what and how you shoot. You have to weight the advantages and disadvantages of these older lenses against your personal photographic needs. Since manual lenses are so cheap a little experiment isn't very expensive though.
I shoot a lot of landscape, nature and an occasional portrait and I can tell you that I personally like to use them a lot because I enjoy the process more and because the optical shortcomings are not much of an issue for me. At faster apertures most of my older lenses have softer corners than modern ones but because I very rarely have important details in the corners that doesn't matter to me. When I shoot landscapes I am at f/8 or f/11 any way and there many old lenses are competitive with modern lenses. So basically I pay a lot less for similar results as I would get with modern lenses and I have more fun taking them. If you want to do a bit of pixel peeping to get a better feeling on how well older lenses perform on a Sony a7 please check out this flickr album of full resolution images.
Do I need an adapter?

If you want to use an older lens on a Sony you need an adapter.
There are some third party manufacturers which offer their manual lenses with E-mount like the Laowa 2/15 or Mitakon 0.95/50.
Zeiss, Voigtlander and Tokina offer manual lenses for E-mount which have a chip and electronic contacts so the camera can record exifs and set the OSS automatically.
Which adapter you need depends on the lenses you want to use, every major manufacturer in the 70's and 80's had it's own bayonet and you need one adapter for each bayonet you want to use.
Lets assume you want to use a Minolta MC 1.2/58 and a Canon FD 4/300 L, two of my favorite manual lenses. Then you need two adapters: A Canon FD to E-mount adapter* and a Minolta SR to E-mount adapter*.
Links marked with * are affiliate links on which I earn a small commission on your purchase without any additional cost to you.
Now if you clicked on the link above you will see that the is a vast supply of adapters in a very wide price range. To get started the cheaper K&F adapters* for $20 are perfectly fine.

If you plan to use more expensive lenses I would  recommend a more expensive adapter like the one from Novoflex*. The Novoflex Adapter (which I have reviewed here) has lower tolerances and is more durable than the cheaper Chinese adapters. The difference isn't huge but if you use your lenses a lot (like I do) you will appreciate the difference. For in-depth information on adapters and recommendations for many mounts check out Adapters for Manual Lenses on the Sony a7 series: The Guide.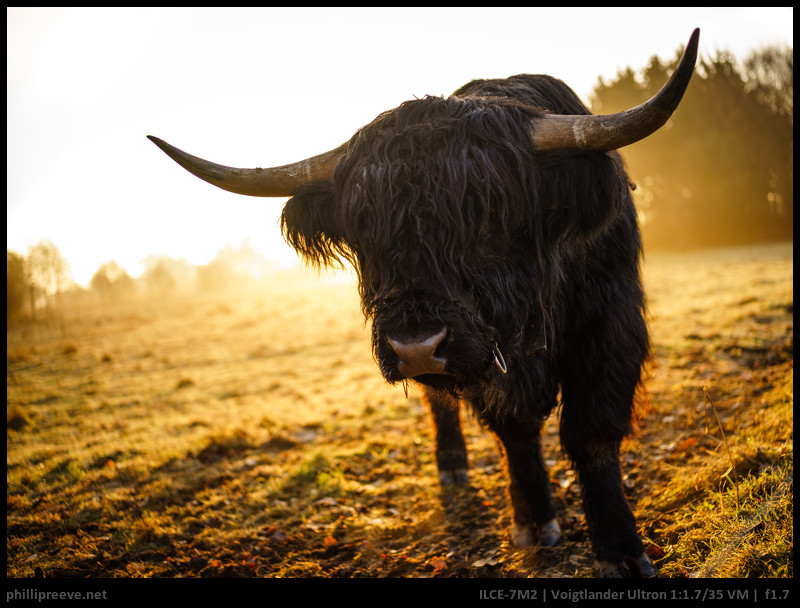 How does manual focusing work and is it hard to learn?
There are several methods for focusing and each could be the best, depending on what you are shooting.
Focus Magnifier
For landscapes and other non-moving motifs I usually use the Focus Magnifier function. It is absolutely reliable, but it is also a bit slower that other techniques.
It works like this: You press a button and a small orange rectangle appears. You can move this rectangle around wherever you want to focus.
At a second press of the button the selected area is magnified and you turn the focusing ring until the image is sharp: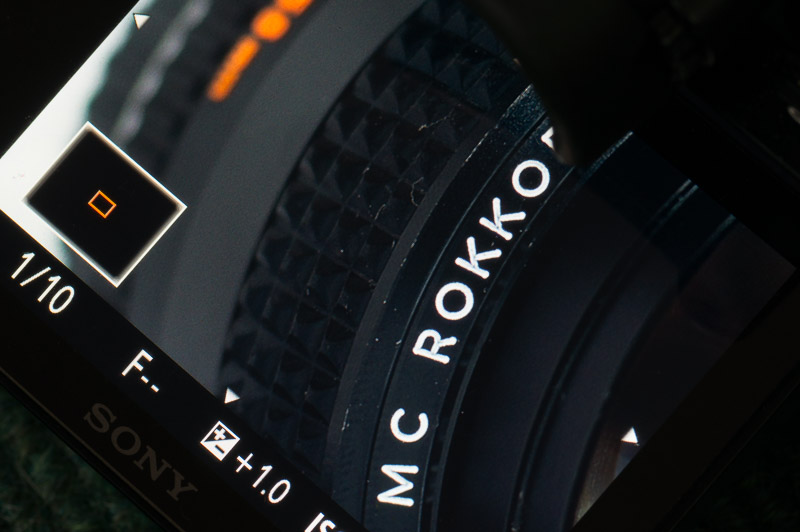 Tip 1: I can only recommend to assign the focus magnifier function to an easily accessible button. The default position is C1 but I find that button hard to reach. My choice is the AF/MF button.
Go to menu/ gear wheel/ 6 or 7 /Custom Key Settings/ AF/MF Button and select Focus Magnifier.
Focus Peaking
Focus peaking is another focusing aid of the a7 series. It will highlight areas of the image which have a high microcontrast in   red, white or yellow.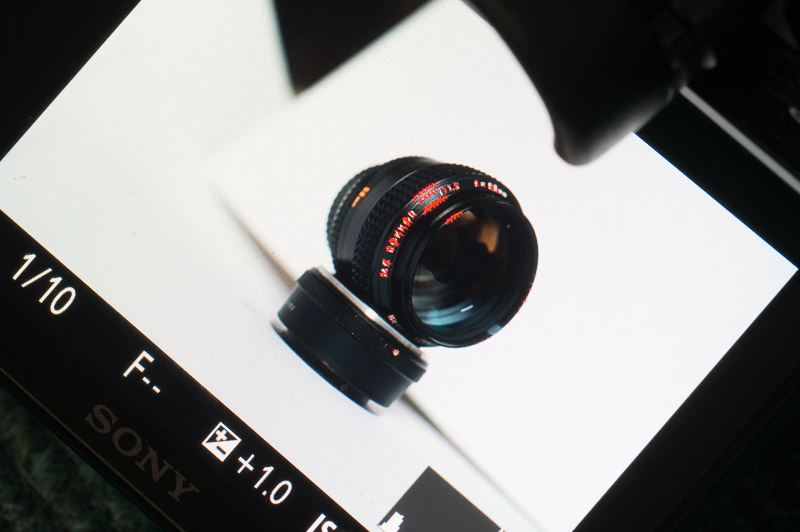 There is an issue though: Even in it's least sensitive setting it highlights too much. If you magnify a highlighted area you will often find that it is semi-sharp but it would have been sharper if you had used focus magnification.
Another issue is that sometimes peaking will paint your whole image red/yellow/white if there is a lot of detail like when you take pictures in a forest. This makes composition basically impossible.
I use focus peaking if I shoot quickly moving subjects were the image won't be super sharp anyway but in general I think focus peaking is  quite over hyped. It can be useful but most often it is not.
Tip 2: If you shoot raw you can set your image profile to black and white which makes the peaking more visible.
Tip 3: Top improve precision with focus peaking first try to get focus about right. Then focus a little back and forth and observe how the peaking color wanders. This will give you a better feel for the optimal focus position but it also slows operation down so you could focus magnification right away.
A third method
If you want to focus fast and precise you can take advantage of a technical shortcoming of the electronic viewfinder (EVF). The camera does not use all the sensor information to generate the live-view image but it skips lines which results in the moiré-effect which we can use to our advantage.
When there are fine structures in focus you see shimmering pixels in the EVF. Just focus your camera on some structured fabric and you should see it.
This method is more sensitive than the focus peaking and much less distracting.With this technique I usually get critically sharp images without using the focus magnifier button.
Tip 4: You can increase the effect by increasing the sharpening to +3 (Creative Style/ your picture mode/ Sharpness). This will result in over sharpened JPGs but if you are shooting raw this won't bother you.
Manual Focus – Conclusion
It is in fact very easy to learn to focus manually. Over time your focusing skill will improve so that you can react faster and focus on people and other objects which are moving slowly. But it won't take you more than 5 minutes to learn the basics needed to focus on a static object.
I also find that my results are more reliable than when I use AF and I enjoy the feeling more because it is me who is focusing, not the camera guessing were I want to focus.
Of course there are situations were AF is superior, I sometimes have to borrow a friends 5dII with 2.8/24-70 to cover an event and I wouldn't want to shoot sport with manual lenses. But wherever I can get by with manual lenses I use them because it is more enjoyable for me.
Which are some good lenses to get started?
If you want to explore manual lenses I would recommend you to start with a normal lens. Normal lenses can be used for a wide range of applications so when I decided to limit myself to only one lens for a whole month I decided to use a Minolta MC 1.7/55. Here is my selection of a three very different normal lenses you should consider to get started with manual lenses.
Minolta MC 1.7/55 – A solid choice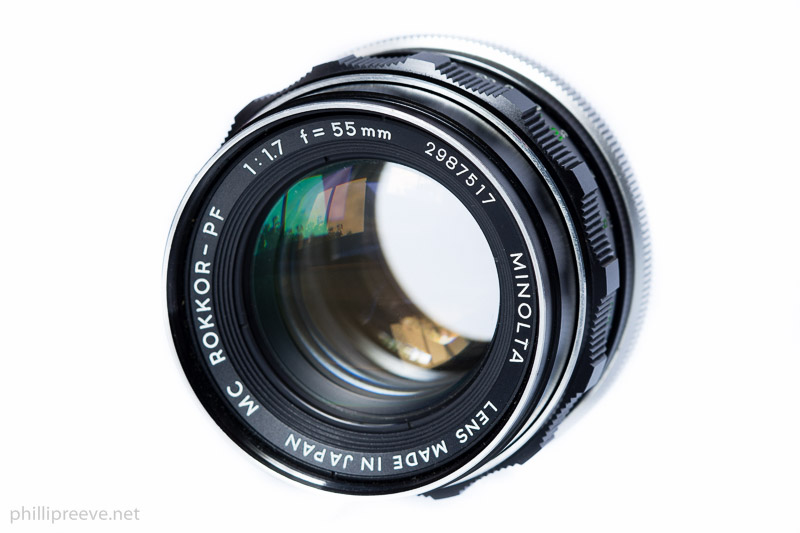 Introduced in 1966 the Minolta is built to the highest standards and turning its buttery smooth focus ring is a joy. It certainly isn't the sharpest lens you can buy for under $50 but for most purposes it is sharp enough from f/1.7 with pleasant bokeh. When I compared it to the $1000 Sony FE 1.8/55 the most obvious differences were the weaker corners wide open and the rather weak flare resistance. At f/8 it is very hard to tell which is the $25 and which is the $1000 lens.
I like to recommend the Minolta 1.7/55 as first manual lens so well balanced and for me it stands for all the good qualities of legacy lenses. It is small yet very solid. It comes with a few optical compromises but these usually do not really affect the quality of your images. And last but not least it is dirt cheap.
My review | check prices on ebay.com* | adapter* for Sony E-mount
Voigtlander APO Macro 2/65 – Modern perfection
If you can buy a good legacy lens for $25, why would someone spend $999 on a modern manual one? There is a number of reasons. The first one is comfort. While this is a proper manual lens with a very pleasant focusing ring it communicates exif information to the camera and you don't need to think about an adapter. The second is that the Voigtlander 2/65 APO is a phenomenal lens, sharper and significantly better corrected for CA than the famous Sony FE 1.8/55.
If money is only a secondary concern to you and you simply want the best manual focus experience you can get don't hesitate to get the Voigtlander.
My comprehensive review | $999 at Amazon.com*
Helios 44-2: A 80-years-old Zeiss design
When Zeiss introduced the Zeiss Biotar 2/58 in 1938 it was a state of the art lens. After WWII most of Carl Zeiss production facilities were shipped to the Soviet Union where many Zeiss designs like the Biotar 2/58, now named Helios 44 were produced until the collapse of the SU, some even longer.There are many versions of the Helios 44 which came with small changes to the optical design, the 44-2 version is liked by many for its defects. The Helios main "feature" (for some at least) is its swirl-bokeh, others would simply call the bokeh very nervous. The Helios 44-2 has very primitive coatings so shooting into the light will cause severe issues and at f/2 it is only sharp in the very center of the image. So aberrations will have a large influence on your image with the Helios but that's what it makes attractive to some.
Personally I am not a big fan of effect lenses like the Helios 44-2 or the infamous Trioplan 2.8/100 but to quite a few people effect lenses like this are a reason to adapt manual lenses.
About $35 at Ebay.com* | Sony adapter*
More lenses
If you look for a set of lenses have a look at this article: A $400 lens kit for your Sony a7 series camera in which I present a very affordable set of manual lenses and a few alternatives.
My advice would be to stick to just a few lenses in the beginning but if you need some inspiration for other lenses check out our guides: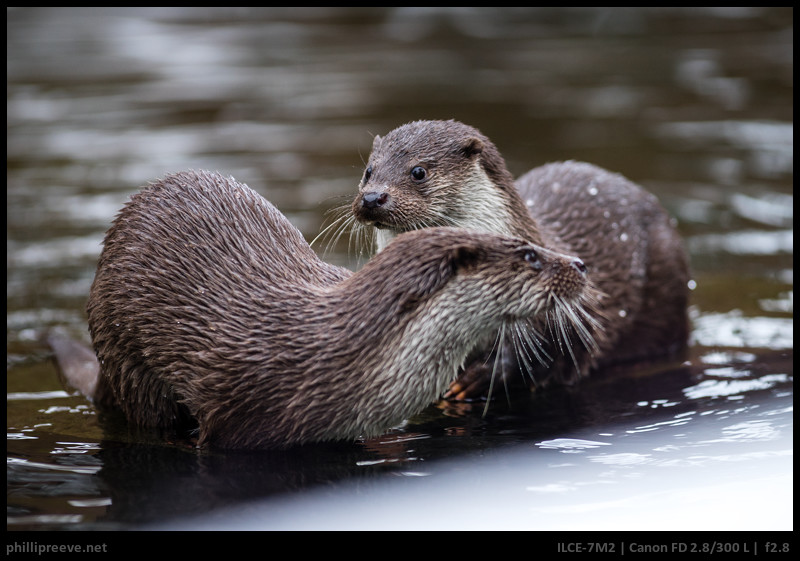 Which Sony camera is the best?
For manual lenses I prefer full frame cameras like the Sony Alpha 7 a lot over APS-C cameras like the Sony a6000. The larger sensor is less demanding on the lenses, you can get decent wide angle lenses, more DOF control and the sensor offers better image quality. This doesn't mean that manual lenses are unsuitable for the a6x00 series but if you have the choice I would go full frame.
There are currently 8 full frame E-mount cameras. Which is the best? As always it depends. Here is my very brief take on the topic:
Sony Alpha 7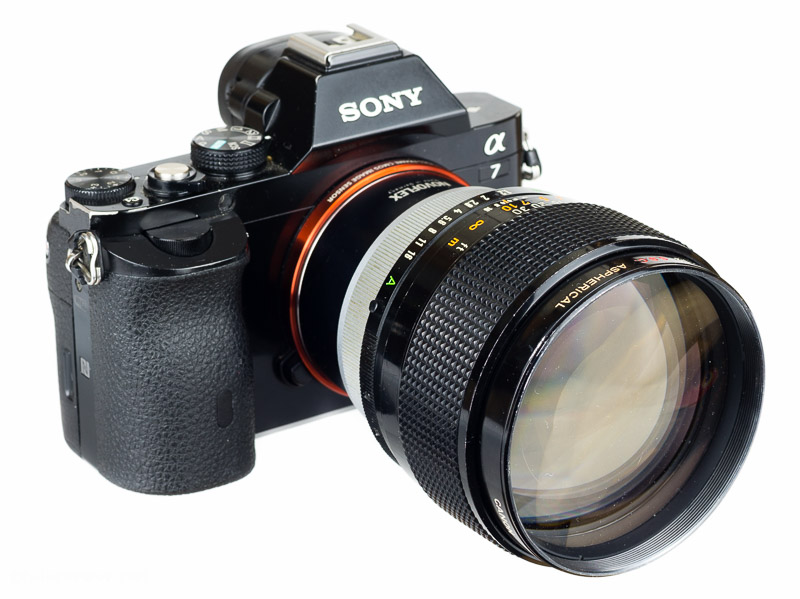 It is priced very attractive and a good option if you are on a tighter budget. You will have to live with a few trade offs but overall it is still a very capable camera, especially with manual lenses. I used mine a lot for two years and still use it occasionally.
It has two design issues you should be aware of: The sensor is unusually reflective which can be a real issue for some applications and the mount can become loose which can be fixed by a replacement. For much more information check out my Sony a7 vs a7ii post.
About $700 used at ebay.com* or $798 new at Amazon.com* 
Sony Alpha 7 Mark II 
The Sony a7II is my top pick to get started with manual lenses. I think it hits a sweet spot between the slightly more capable but much more expensive a7rII or a7rIII and adds some real value over the more affordable a7. The a7II's integrated stabilizer compensates about two stops and makes focusing with longer lenses easier. The a7II has been my personal camera for 1.5 years now and I have no plans to upgrade soon.
About $1100 used at ebay.com* or $1298  new at Amazon.com*
Sony a7rII
The a7rII has come down quite a bit in price since its successor was released but few legacy lenses will make much use of its higher resolution. The a7rII uses a BSI (backside illuminated) 42mp fullframe sensor which allowed to increase the resolution and high ISO performance at the same time (compared to the A7r and a7II). It has pretty much the same body as the A7II including the image stabilizer, but the silent shutter from the A7s  – as well as some other small improvements, like better Auto-ISO – were also included.  If you intend to adapt rangefinder lenses (like Leica-M or Contax-G) this camera alongside the A7s(II) is your best bet, take a look at this article for further information.
About $1800 used at ebay.com* or $2398  new at Amazon.com*
Sony a7rIII
Sony's newest a7-series camera offers many small improvements over its predecessor which give you a little better image quality and better operation. I think the biggest improvement is the much better EVF which makes using manual lenses quite a bit more pleasant. I think it is the best camera for manual lenses you can buy so if money isn't a major concern to you don't hesitate. Personally I will probably buy one when prices have settled a little in late 2018.
$3198 at Amazon.com*
The Sony Alpha 7s is a specialist. It can be an exceptional tool if you are into video or do lots of high ISO work but for most users its 12 MP sensor will bring more disadvantages than advantages. It's successor the a7sII adds an image stabilizer and some video features like internal 4k.
About $1450 used at ebay.com* or $2200  new at Amazon.com*
The Sony a9 is a very expensive camera optimized for speed. I think it doesn't make much sense for manual lenses.
The Sony Alpha 7r has a 36 MP sensor and it is very affordable, but it's louder mechanical shutter can cause vibrations which degrade image quality.  As with the a7 the mount can develop issues. I think the a7r can be for photographers who want to print really big but work with a very limited budget.
About $900 used at ebay.com* or $1898 new at Amazon.com*.
Conclusion
Just give it a try. Decide on an affordable lens and buy it with the right adapter.
You could find that you don't enjoy using it and that you prefer AF lenses. Then you would have lost about two hours and $15 after selling the lens and adapter you bought for less than $100. So you would have lost very little.
Or you might find that you enjoy working with manual lenses a lot. When I got my first Sony and discovered manual lenses, I found more joy in the process it improved my photography noticeably. So you could find more enjoyment in the process, your photography could improve and you could save a lot of money.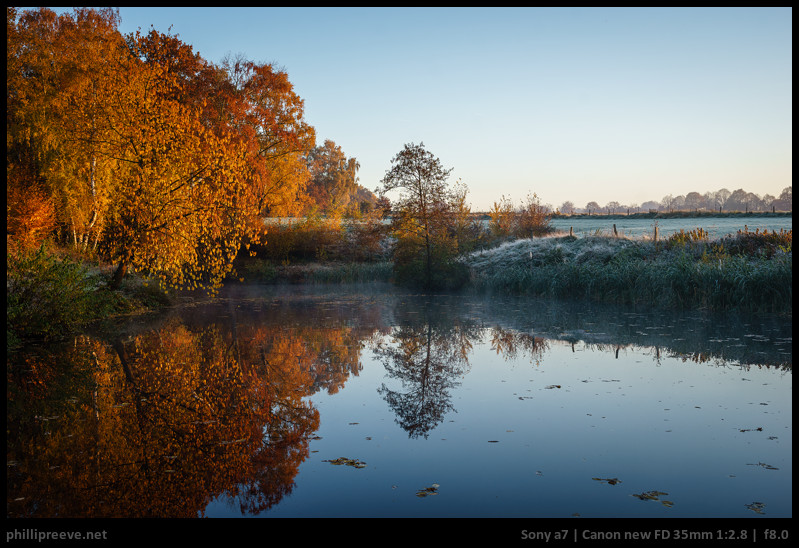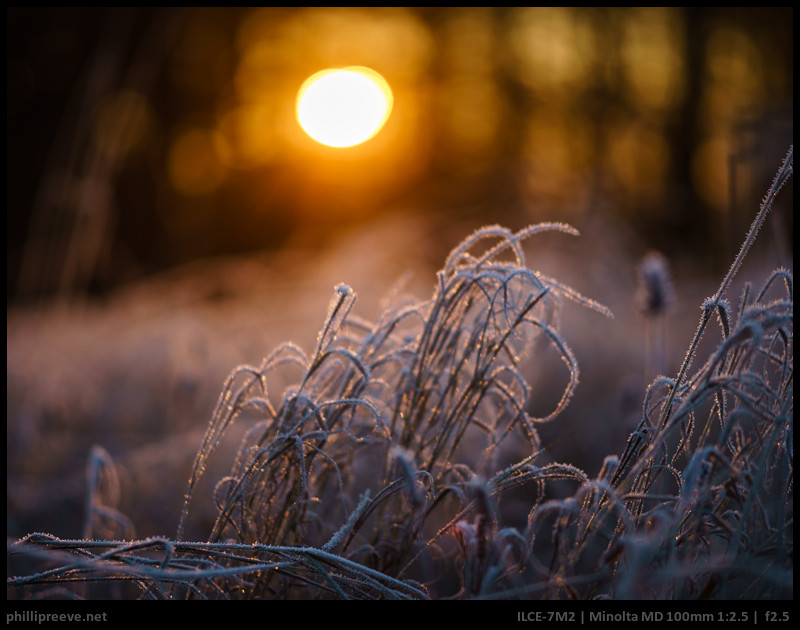 If you have any questions or suggestions just leave a comment!
Further Reading
The following two tabs change content below.
I like to be outside with my camera and I am also a gear head with a love for manual lenses.
Latest posts by Phillip Reeve (see all)