In this article I give you an overview about what I typically carry in my camera bag.
Hint: All links marked with a * are affiliate links, if you use them I get a small commission on your purchase. Thanks for your support!
The Camera Bag
I own two  camera bags.
I have owned the Lowepro Event Messenger 100* for close to 4 years . The bag won't draw any attention to it and while you can clearly see that I have used it I still feel confident that it keeps my gear safe.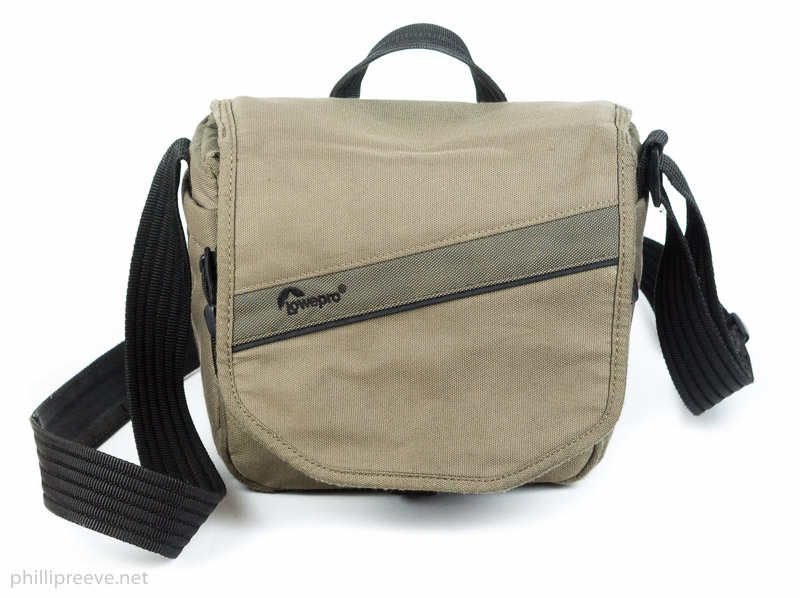 The bag is ideal if I want to travel light with two or three small primes and one medium sized lens. Right now I am working on reviews of the Canon FD 2.8/24, 2.8/35, 2.8/135 and Helios 2/58 and they fit into the bag well but I need to carry additional protection for one lens because I have two lenses in the same department.