Classic 50mm lenses are rather small, affordable and not very good wide open. The new Zeiss Milvus 1.4/50 is very big, very expensive and very good from f/1.4.
For this review I used the Milvus on my Sony a7.
All images in this review are processed from raw unless I mention otherwise. I did nothing fancy, just a little contrast and some sharpening.
Disclosure: This copy was loaned from Zeiss at no charge.
Sample Images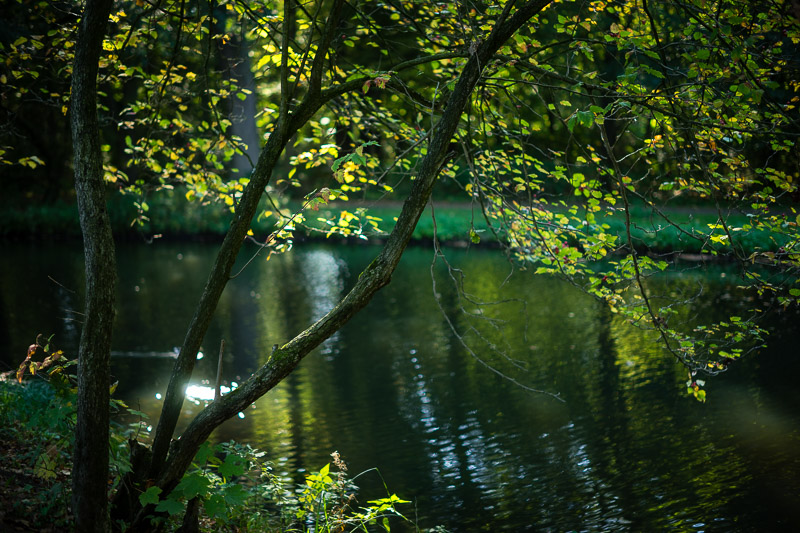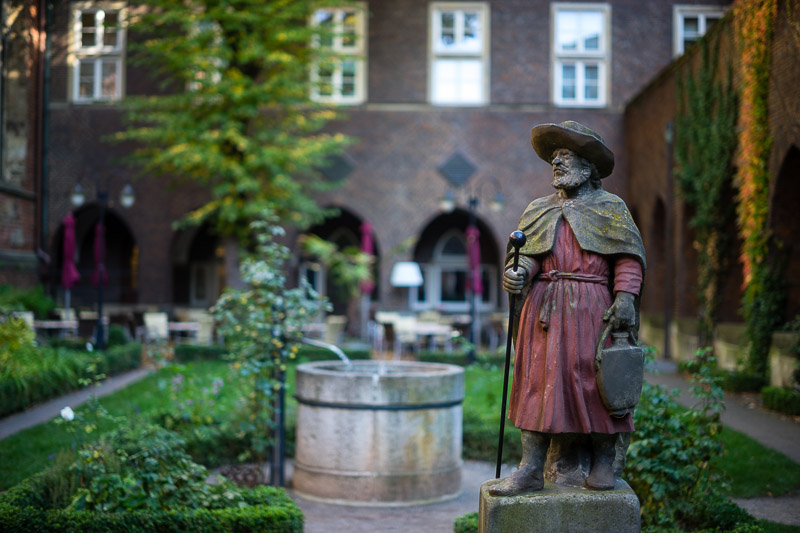 Specifications
These are the specifications for the ZF.2 version I used, the ZE version is slightly heavier and longer.
Diameter: 83 mm
Length: 94 mm
Filter Diameter: 67 mm
Weight: 875g
Number of Aperture Blades: 9
Elements/Groups: 10/8
The Milvus 1.4/50 sells for $1199 at B&H Photo (affiliate link),  in Europe it sells at 1199€.
Build Quality
The Milvus 50 feels very solid, nearly everything is made from metal, markings are engraved and filled with paint. The hood is heavy and made from metal as well, only the locking mechanism of the hood is made from plastics.
Zeiss claims that they used "special seals for protection against dust and splashes". I can't asses how much this is worth, I won't disassemble a loaned lens, all I can report is that the lens has a rubber gasket around the bayonet.
Focus and aperture ring show zero play.
Ergonomics
Size, Weight and Handling
Wow. That Milvus 1.4/50 is big.
Add the massive hood and it is gigantuous for a 50mm lens.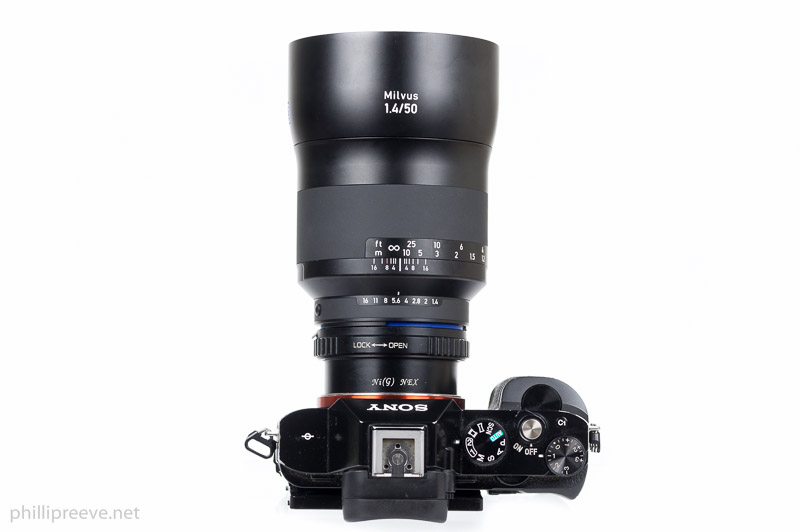 At more than 1000g with hood and adapter it is about as heavy as my Canon FD 4/300L. Traditional 1.4/50mm lenses weight about a third of that.
Handling on the Sony a7 is rather poor, you need your left hand to support the lens and focusing is quite hard while you also support the lens. Add an L-bracket and it improves quite a bit because now your right hand can support the lens well enough.
Lens Hood
The lens hood is mostly made from metal and as heavy as it is large. It attaches very firmly and protects the front element very well, both from stray light as well as from any damage.
Focusing
In case you haven't noticed yet:  this is a manual focus only lens and I will review it as such.
The focusing ring turns about 130 degrees from 45cm to 1m and a further 90 degrees from 1m to infinty.
The focusing righ is rubberizer and totally flat but grippy enough, based on the images I could have imagined that the flat surface is a problem but it isn't.
The lens extend a little bit when the focusing ring is turned, less than 3mm whereas other 50mm lenses extend by about 6mm, I found this a bit curious.
Since the lens is so heavy a lot of mass has to be shifted to focus and you notice that when you turn the focusing ring, it offers a rather high resistance, higher than I like it.
The rather long focus throw and higher than usual resistance make it ideal for very precise focusing but limit the Milvus 1.4/50's usefulness when speedy focusing is required.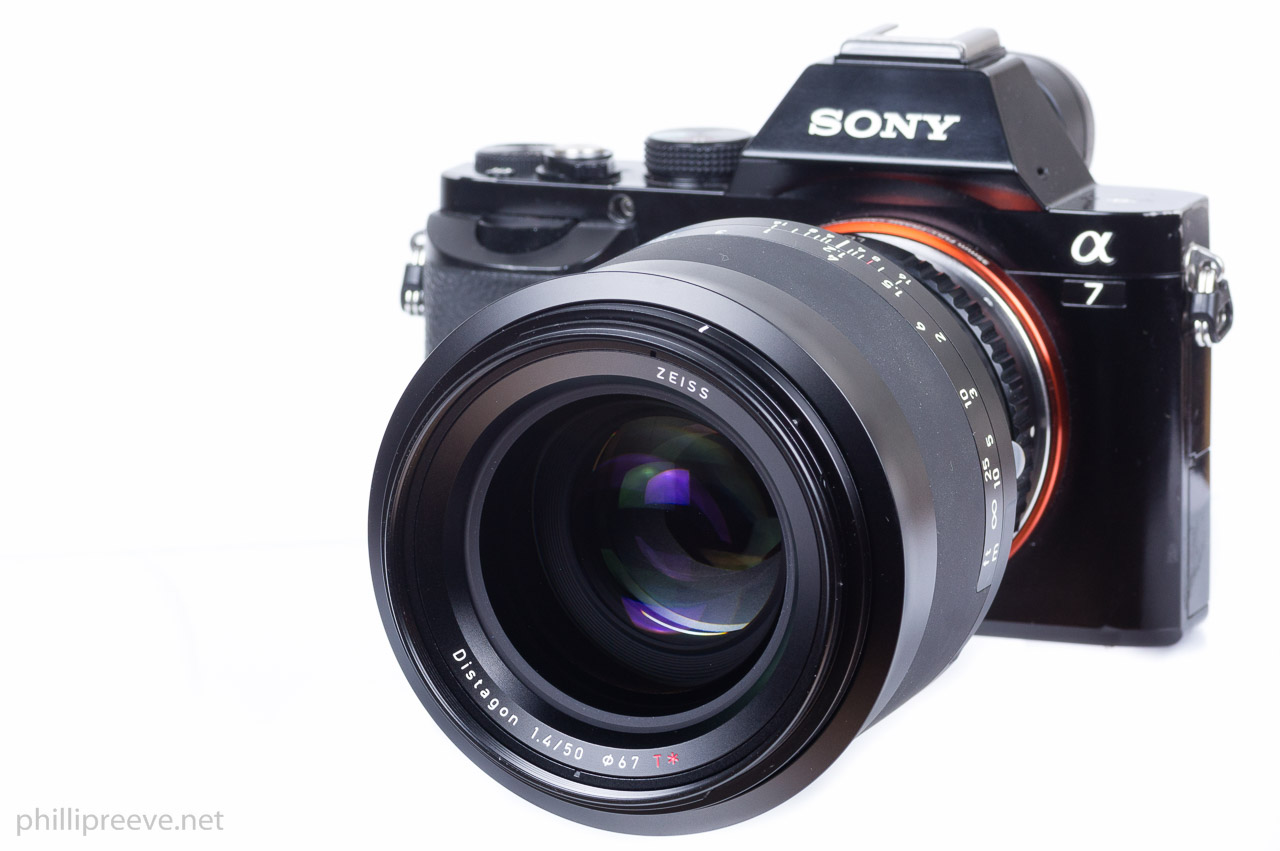 Aperture Ring
The ZF.2 version I used has a dedicated aperture ring (unlike the ZE version with Canon EF mount where the aperture is controlled electronically by the camera).

The aperture ring is flat and rubberized, just like the focusing ring but I also found it grippy enough.  The aperture ring moves in half-stops from f/1.4 to f/11, there is no click between f/11 and f/16.
What I didn't like was that the aperture ring offers very little resistance, I unintentionally changed the aperture several times and only noticed it later. This has never happened to me with old Minolta MD/MC or Canon FD lenses and the Zeiss Loxia 2/50 also offers more resistance.  
I also found it curious that the Milvus' smallest f-stop is f/16, not that I ever use f/22 but it's what I am used to from other lenses and the other Milvus lenses stop down to f/22 as well.
I think both the focusing and aperture ring aren't designed as well as they could have been designed. To be honest I expected a bit more from a lens at this price point. With time you will probably get used to it and it won't be an issue any more.
Optical Performance
Flare Resistance
I think I have never seen a better performance, there is hardly any contrast loss and ghosting is only visible under the most extreme condions, even then ghosts are small and dull.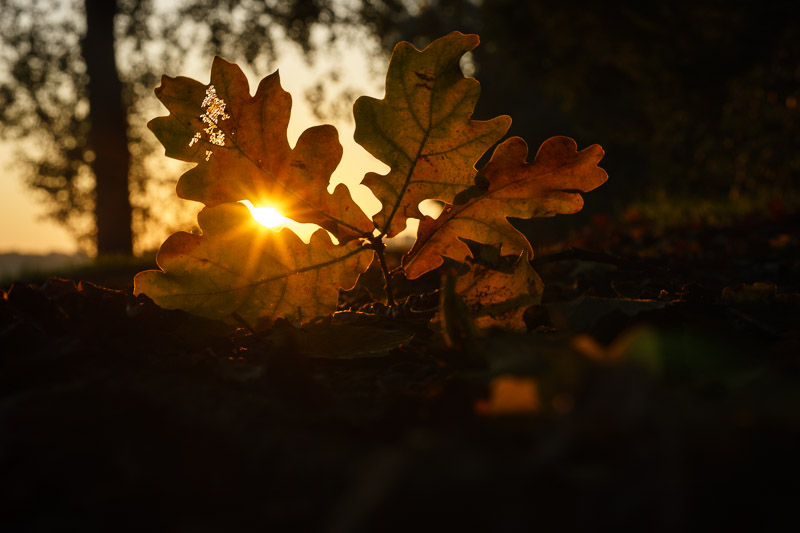 Vignetting
At f/1.4 vignetting is noteable under critical conditions, by f/2 it is minor an from f/2.8 there is basically no visible vignetting. For a fast 50mm lens this is a good performance.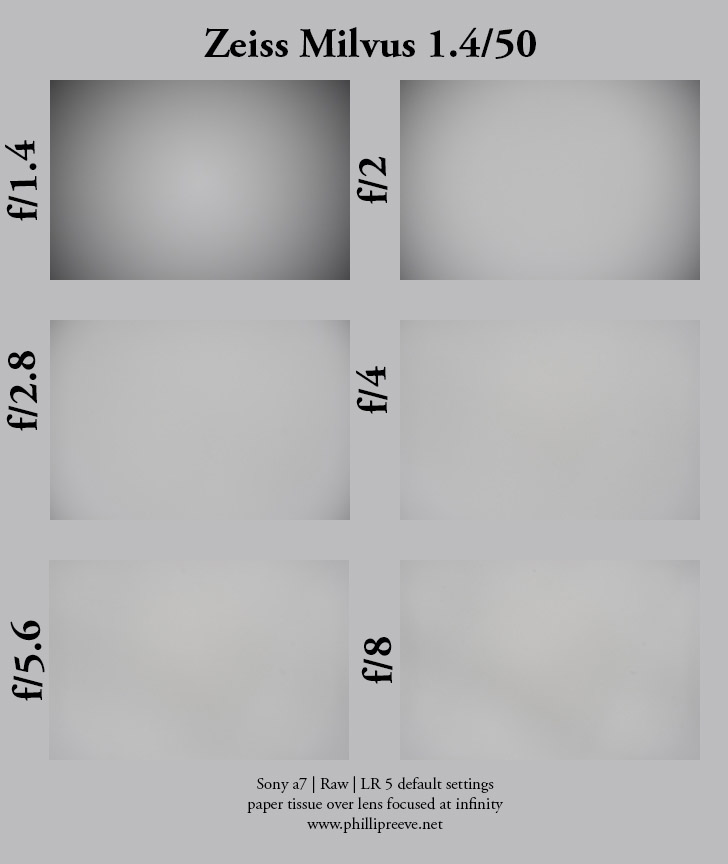 Cromatic Aberations
Lateral CA: very well corrected, I didn't find any.
Defocus Color Fringing: This is the aspect were the Zeiss Milvus 1.4/50 is clearly inferior to it big brother the Otus 1.4/55. Fringing is quite visible at faster f-stops.
Distortion
Some barrel distortion, you might want to correct it for very critical applications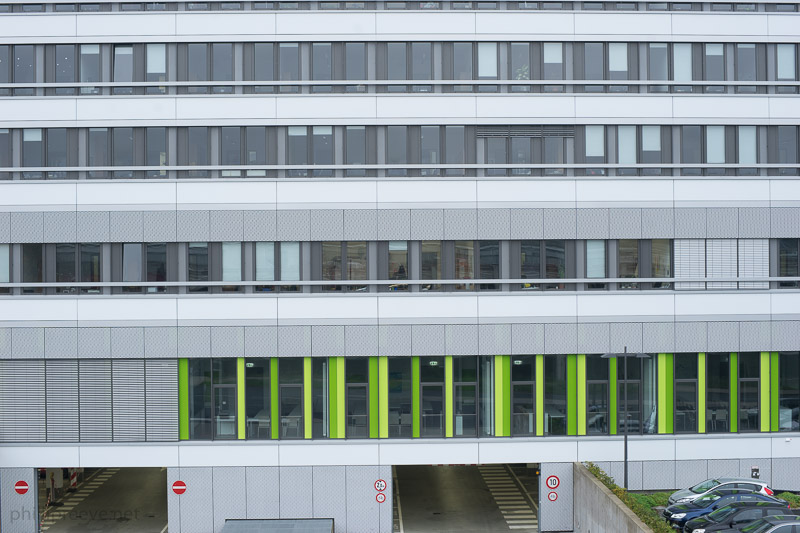 Bokeh
The Bokeh is very smooth for a 50mm lens, I will go into detail later, for now here are some pictures: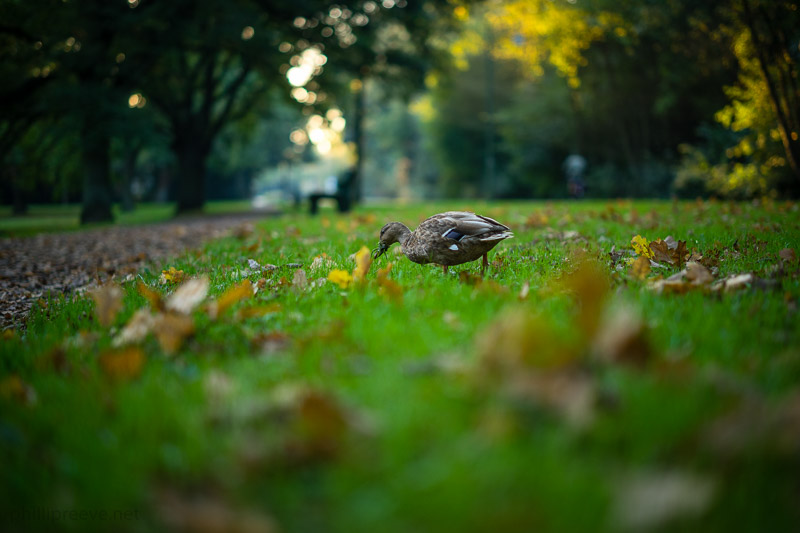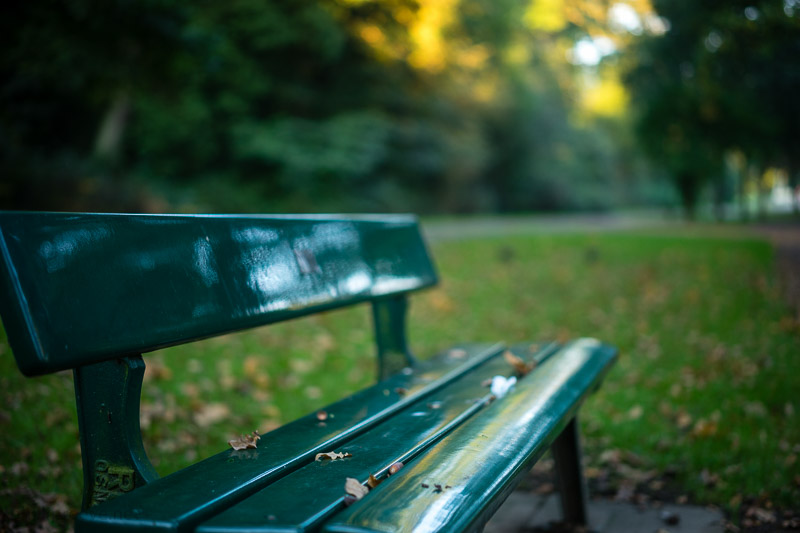 So far I haven't seen any onion-rings like you will see them with the Sony FE 1.8/55. 
At f/1.4 you will see the cat eyes effect were blur discs aren't round in the corners but more oval.
Stop down to f/2 and the cat eyes effect is greatly reduced. The shape of blur discs stays very round when the lens is stopped  down thanks to 9 aperture blades.
Sharpness
Traditional 1.4/50mm lenses have low contrast at f/1.4 with decent resolution in the center and poor corners.
The Zeiss Milvus is very sharp in the center with high contrast from f/1.4.
100% crop:
Stop down to f/2 and the sharpness reaches excellent levels: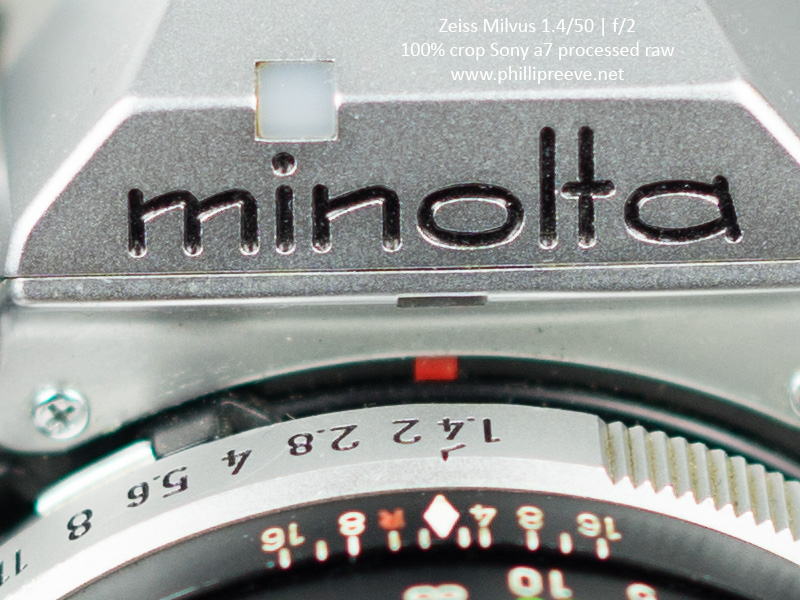 While the corners show a lower resolution they are still remarkably sharp for a 1.4/50.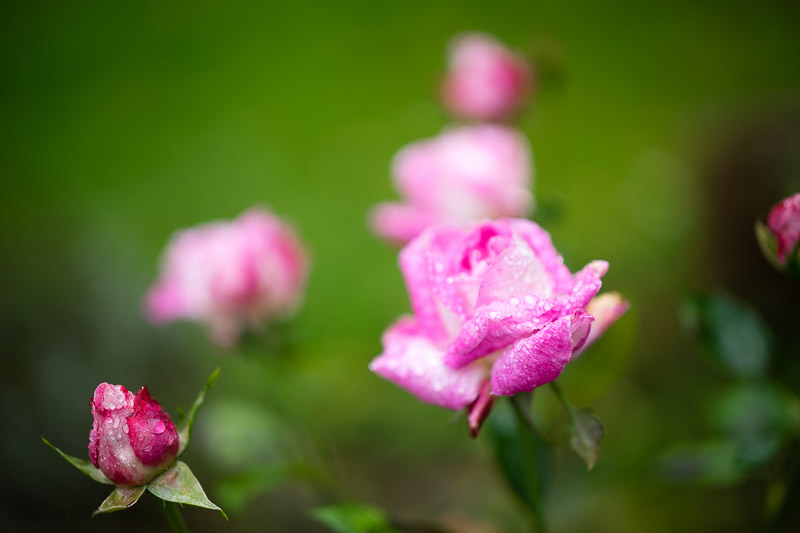 100% crop from the corner: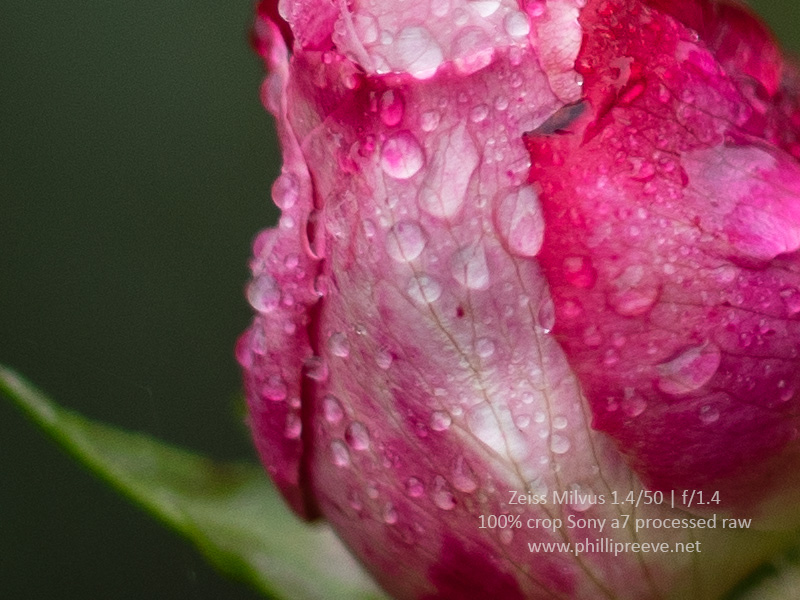 Stopped down the Milvus 1.4/50 is of course super sharp but that's hardly surprising, even 30-years-old $20 50mm lenses are. If you look carefully you will notice that the far corners are somewhat soft even at f/8.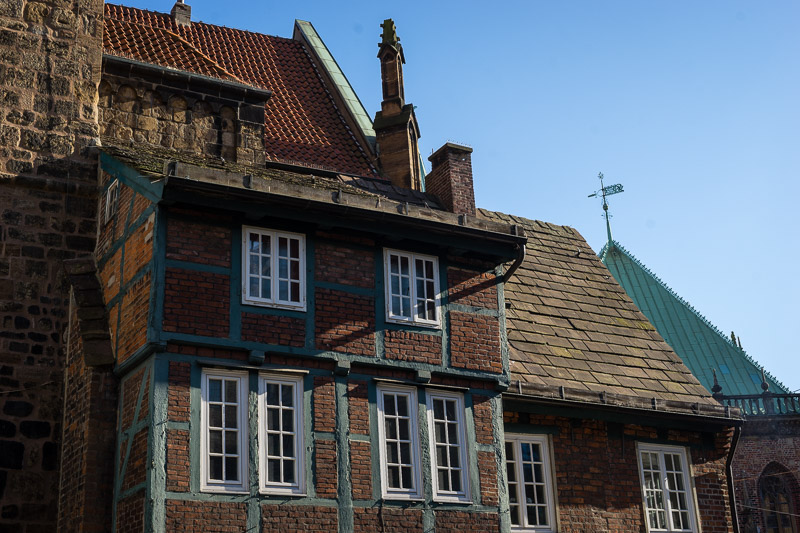 Is the Sony a7 series a good platform for the Milvus series?
The Zeiss Milvus lenses are very big and of course they will handle better on a big DSLR like the D810 or 5Ds. But it is not like handling with a small Sony a7 is a huge pain in the a*#. Once you have added a L-bracket  to the camera even the mighty Milvus 1.4/50 is well enough balanced.
While you certainly wouldn't choose an Sony a7-series  because of the handling, a strong argument can be made for the Sony's and thats focusing. I have used manual lenses on a Cann 5dII for a while. Whit a special focusing screen my portraits turned out well enough but to get consistent results at longer distances required me to use the not-tiltable LCD which was quite limiting.
On the a7 series you can quickly focus very precisely either trough the EVF or with the monitor which can be tilted.
For me the much better focusing experience is more important than the less good handling and I think the a7 series is a good platform to enjoy the Milvus 1.4/50 and other members of it's family.
Conclusion
I think Zeiss got nearly everything right with the optical qualities. It is very sharp and contrasty, it has very nice bokeh and is well corrected for anything but defocus color fringing. It is a significant step up from older normal lenses and I think I  prefer it also to the  the FE 1.8/55 which plays in the same league but it is a bit slower and the onion rings can be a bit distracting.
The trade-off for the very good performance is of course the price and the size. The price is high but I think it's fair if you consider the very good build quality and performance.
From the perspective of an Sony a7 user size and weight can be justified if you really want a very fast lens with a real focusing ring but for most users the FE 1.8/55 will be more attractive at 1/3 of the weight.
Personally I am still on the fence. I value a good manual focusing experience highly and I like the image quality quite a bit. But I don't know yet if that justifies carrying a 1kg lens with me.
The Milvus 1.4/50 sells for $1199 at B&H Photo (affiliate link),  in Europeit sells at 1199€. If this review was helpful to you, please consider using  my affiliate link. I will earn a small commission on your purchase and it won't cost you anything. Thanks!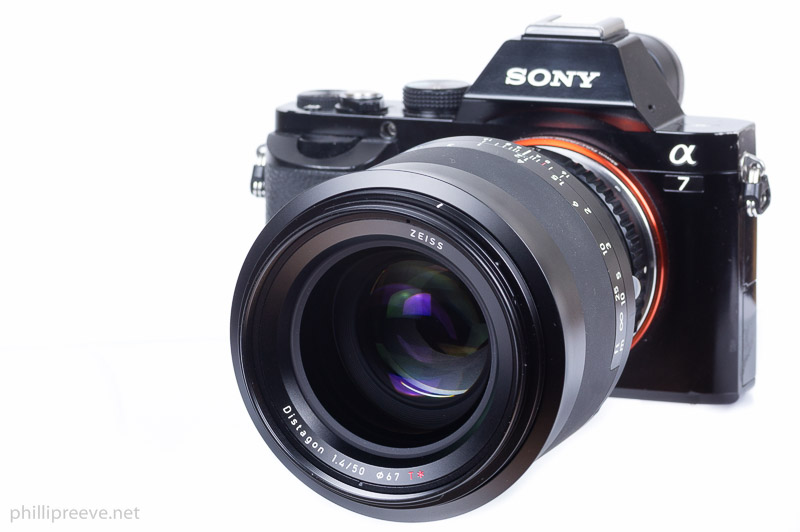 More Sample Images
You can find all the full resolution images I have uploaded in this flickr set: Milvus 1.4/50 flickr
Other Articles
The following two tabs change content below.
I have two hobbies: Photography and photographic gear. Both are related only to a small degree.
Latest posts by Phillip Reeve (see all)