Until a couple of days ago I knew Viltrox only as a manufacturer of more affordable electronic adapters. But then I came across this post on SAR announcing that they will release three new lenses, two of them in E-mount. So before I met Bastian I had to check them out.
Viltrox 85mm F1.8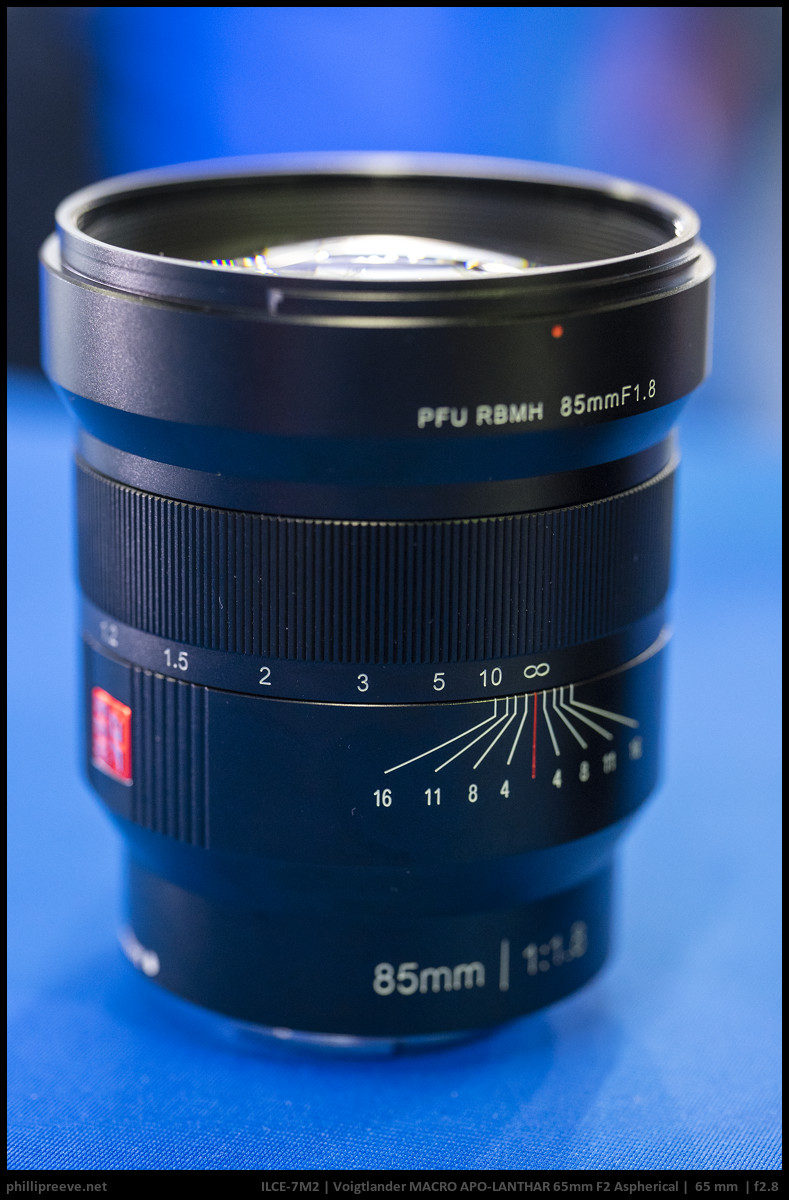 The manual focus 1.8/85 has electrical contacts and you control the aperture with the camera.
The focus ring felt really nice: no play and just the right amount of resistance. Built quality in general left a positive impression.
I was told it would be released in about a month for $299 which is $100 more than SAR reports.
I took a few images which showed no obvious weaknesses but they are cropped to APS-C. I guess the lens reported as an APS-C lens so the camera cropped automatically.
So my first impression was quite positive. I think it could become an attractive budget alternative to the lighter Sony FE 1.8/85 if they manage to release it without issues and move the price down a little.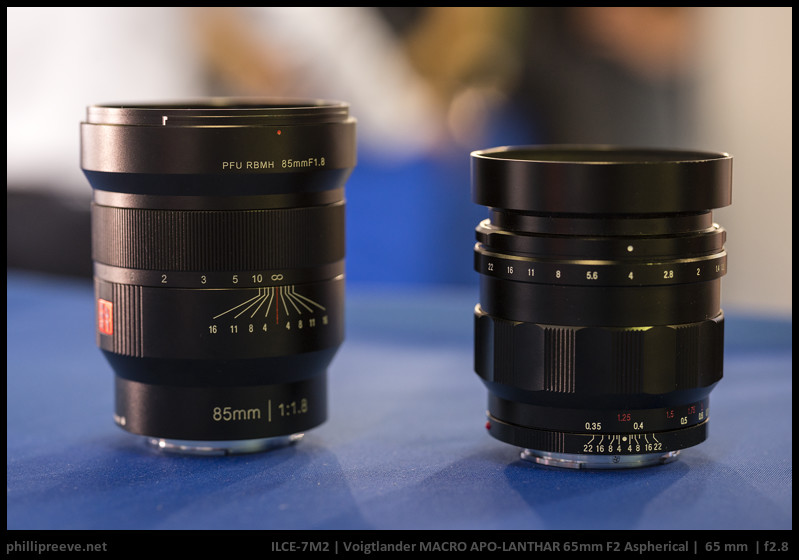 Compared to CV 1.2/40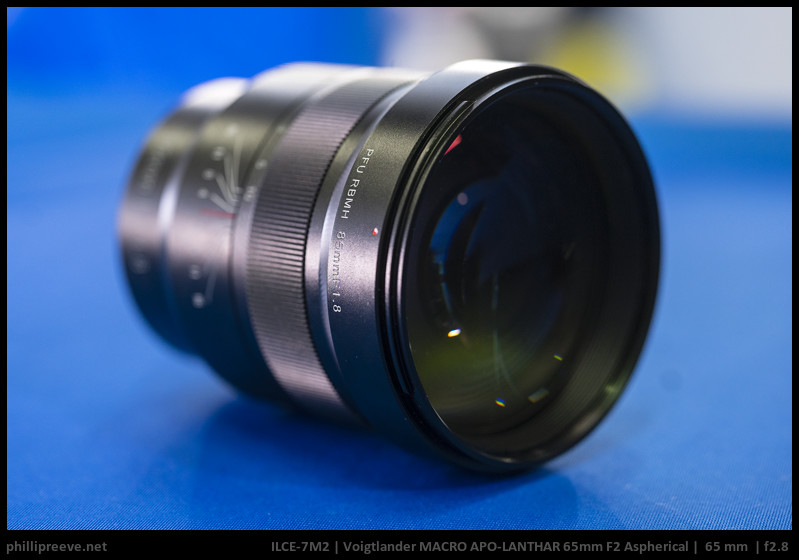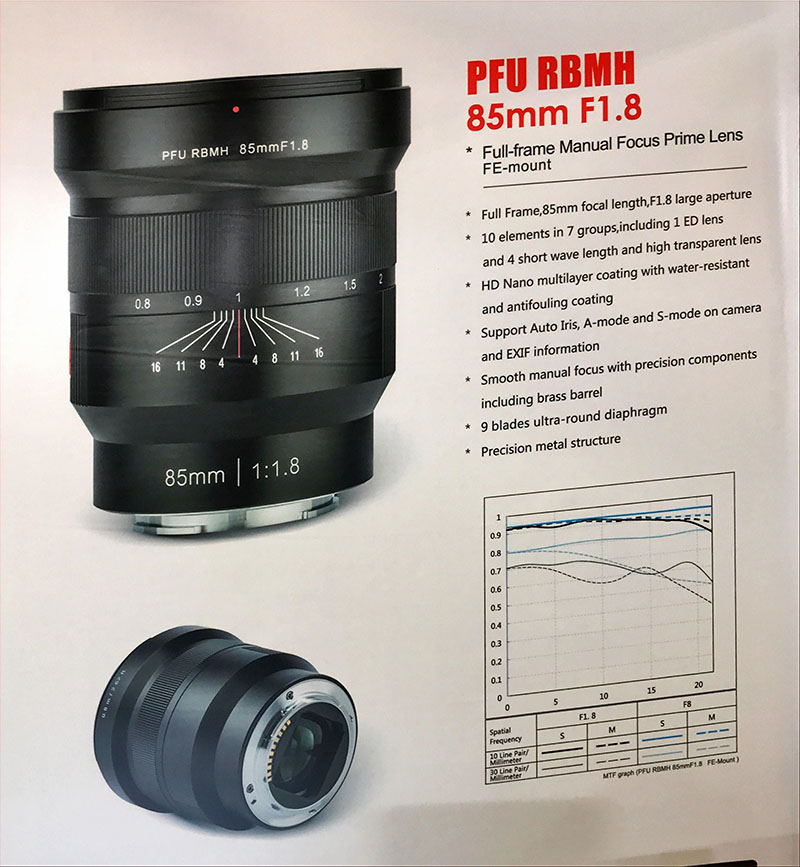 Viltrox 20mm F1.8 ASPH
Again my pricing info differed from the one on SAR: I was told it would be $489.
Sceduled release: 1 month from now
No electrical contacts on this one.
You don't see any pictures of this lens because their prototype was stolen. At that price it isn't very far away from the (almost as fast)Tokina 2/20 which has exifs and a known manufacturer, so I think it won't be an easy entry to the market.
Viltrox 85mm F1.8 STM
This AF version will only come in Fuji X-mount.
I tested it with their own Fuji X-H1 and relied on their setup but AF felt pretty slow to me.
I was told it would be released in about 3 months for $379.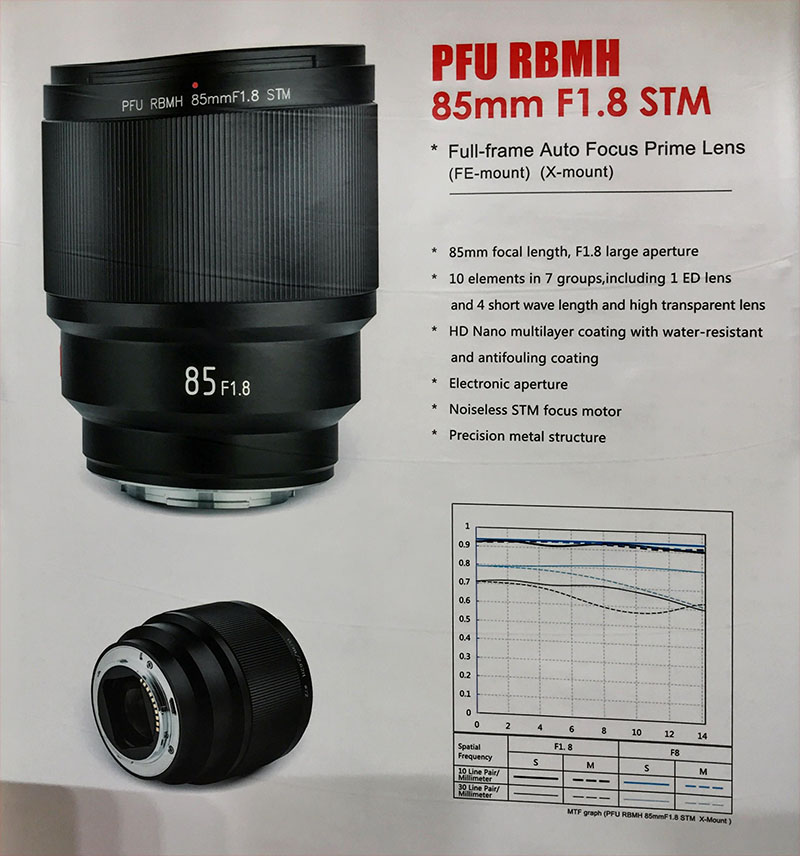 Conclusion
A new player in the field is certainly good news, and I am really pleased that they have some electronics expertise so they can provide EXIF. A few minutes at their booth is not enough info to judge their products, but my first impression was positive enough that I would consider reviewing some of their lenses once they are released.