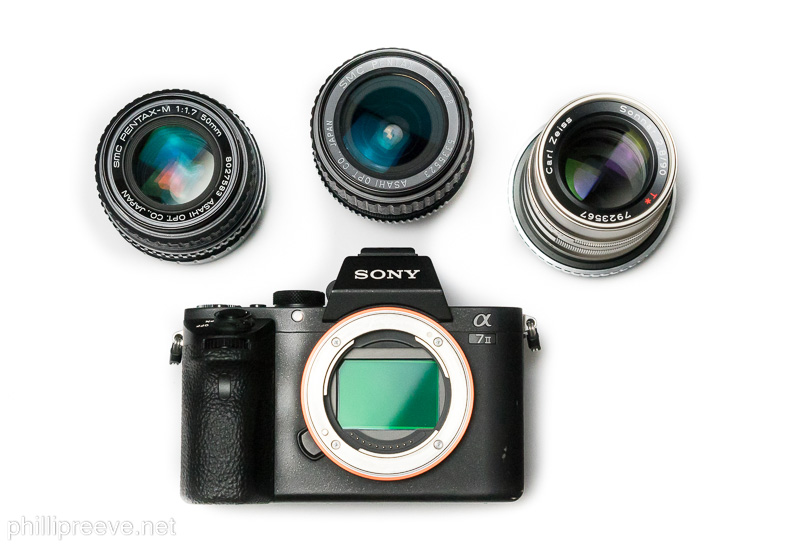 User Characterization: You are a Sony a7 series user enthusiastic about landscape photography but you work on a very limited budget. You look for lenses with a great bang for the buck ratio and good characteristics for landscape photography.
In this post I give you my top picks and a few alternatives for affordable landscape lenses. These where my criteria for this list:
Very good across the frame sharpness at smaller apertures like f/8 or f/11.
High contrast and good flare resistance.
Lenses should be less than $200.
I see manual focus lenses as preferable for landscape photography.
I would like to have nice sunstars but at this budget this is quite difficult if not impossible.
Small size is a bonus.
This is the fourth part of a series on the best landscape lenses for the Sony a7/a9 series in which we explore sets of landscape lenses for different user types.
Part 1: "Only the best is good enough"
Part 2: The light traveler and hiker
Part 3: The casual landscape photographer 
All links marked with * are affiliate links. If you buy a lens through them we will earn a small commission on your purchase without any additional cost to you.
Wide
Top pick: Pentax K 3.5/28 | 261 g + adapter | $80-120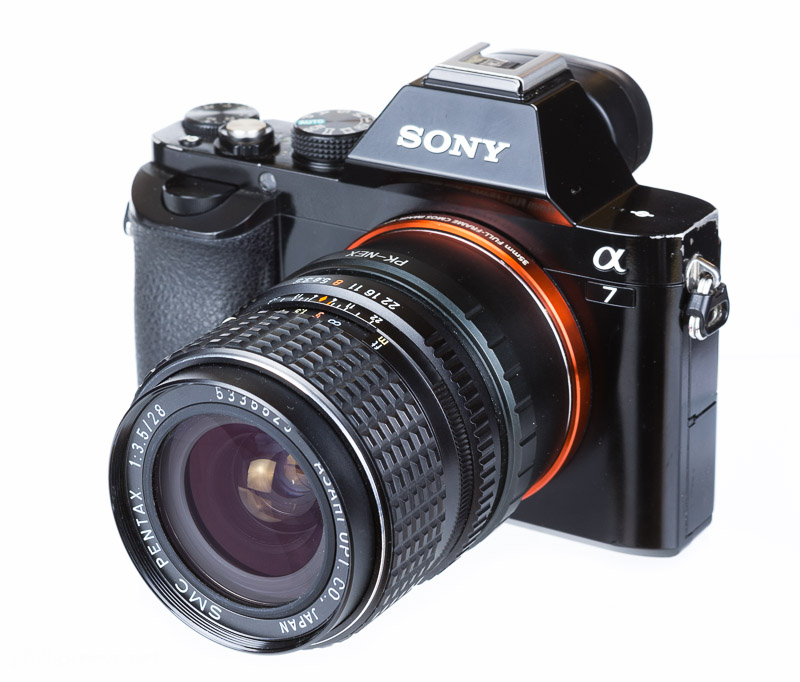 The very affordable Pentax is as sharp as good modern lenses at f/8 or f/11 and it maintains high contrast with good flare resistance which is rare for a legacy wide angle lens. Stopped down to f/14 it even draws a pleasant sunstar. But of course there is a catch: the Pentax is pretty rare and not easy to find. The best alternative I see is the more expensive Zeiss Distagon 2.8/28 which isn't better but more easily available.
Check availability on ebay.com* | ebay.de* | KEH* | adapter guide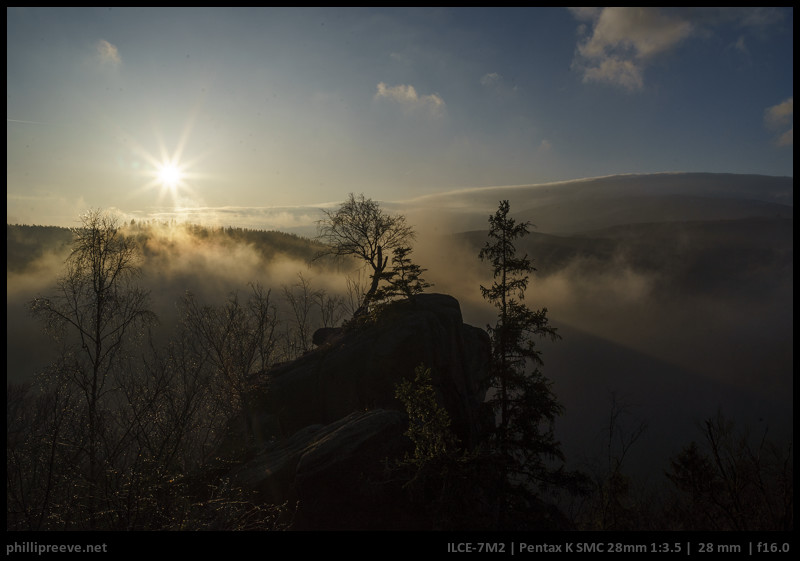 Continue reading Best Sony FE Landscape Lenses for the poor Student →