Introduction
There are only few accessoires that I would wholeheartedly recommend to anyone, but the Arca Swiss P0 is most certainly one of those. In this review I will tell you why this is the only ballhead you will ever need.
Specifications
Weight: 317g
Height: 76mm
Diameter: 60mm (without knob for panorama base)
Price: 280$ new: amazon.com | B&H | ebay.com | ebay.de (affiliate links)
There are versions with different clamps, personally I think all of the Arca Swiss ones kinda suck and would recommend to get a Novoflex Q=Mount, as that one features a double-barreled thread which allows for very fast locking.
If you want something cheaper there are many clamps with a diameter of 60mm available nowadays.
Handling
The handling is quite different compared to your usual ballhead, as there is neither a knob nor a lever to lock and unlock the movement. Instead you get a ring which runs across the whole ballhead which is used for locking. The great thing about this is that you never have to look for it or even rotate the head to get to the controls.
The ball actually has an aspherical shape, so is not a perfect ball. There is a huge benefit to that, as resistance of the ball increases the more you tilt it. This is really helpful: when you move your camera with lens the center of gravity will shift and lead to a momentum which may lead to your setup just sag down in the process. This is much less of an issue with an aspherical ball.
The panorama base is on top where it belongs. I will probably never get why manufacturers usually put it on the bottom of the head where it is barely useful, as you have to level the tripod with the legs which sucks big time.
Adjusting Friction
Many people say the biggest disadvantage of this head is the absence of a friction control. I tend to agree and I wasn't really happy with the way it shipped.
Luckily with just a screwdriver it is possible to adjust the friction, which I would recommend.
1. You need to unscrew these 4 screws: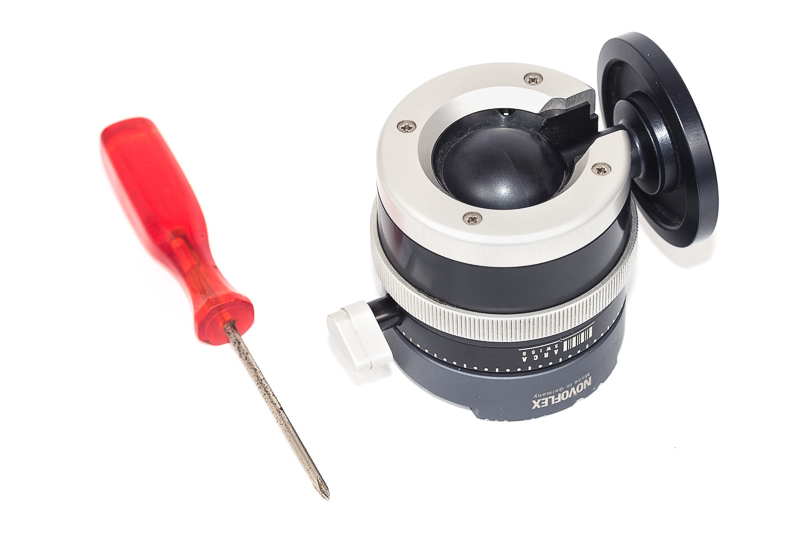 2. You can lift the silver part now and see 3 gears with small locking tacks:

3. Mark the original position before removing the tack and adjusting the gear: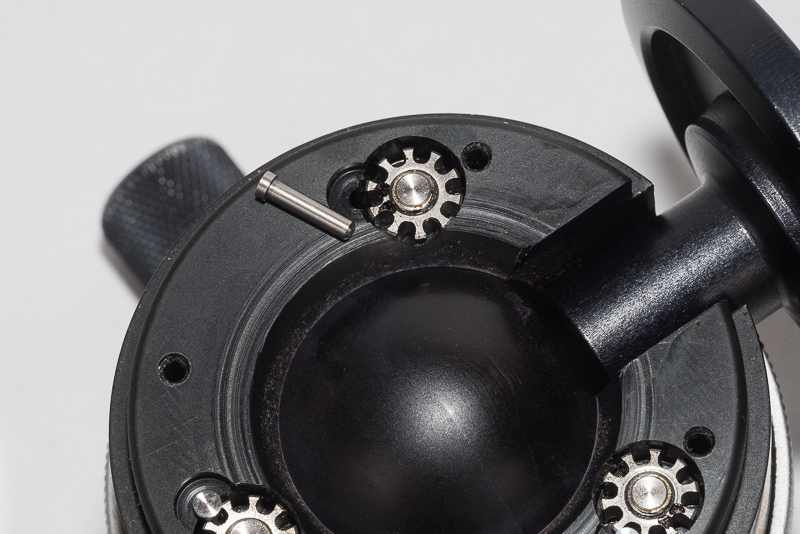 4. You have to remove the 3 tacks and and rotate all the gears anti-clockwise to increase friction, but the tacks in again afterwards: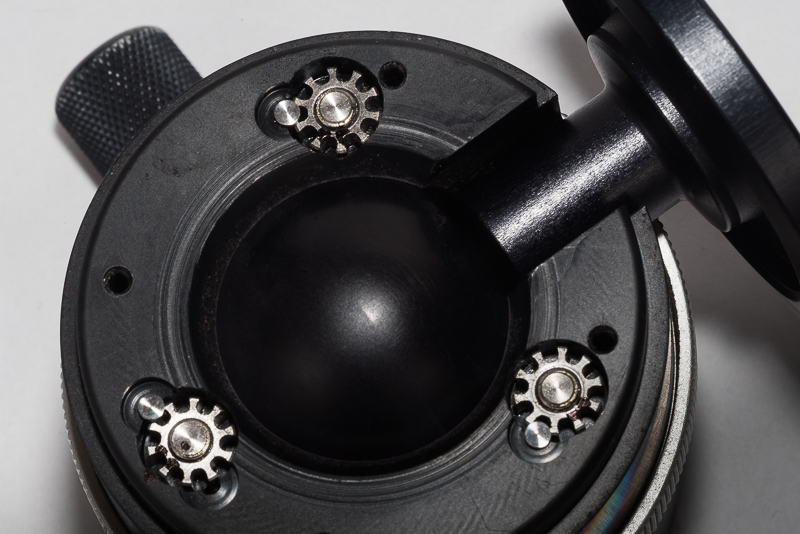 My recommendation: move all the gears 2 teeth anti-clockwise. This setting worked very well for me.
Important: you may loose warranty when you open your ballhead.
All 3 gears must be rotated by the same amount, otherwise the locking will not function properly. I recommend to mark the initial configuration with a pen.
Recommended for 
For landscape I think this is pretty much the perfect ballhead. It allows quick adjustments, has a precise locking and a useful panorama base on top.
For architecture some people might prefer a geared head (I don't) and for travel it may already be slighty too big depending on your tripod, as it will not fit properly between the legs of most travel tripods.
For wildlife (400mm+) I would rather get a gimbal or a fluid head, I did use the P0 with a 400mm 4.0 but you will start to reach its limits there.
And for macro you might begin to miss an easily accessible friction control or a geared head, depending on the maximum magnification.
If you want one you can get it here: amazon.com | B&H | ebay.com | ebay.de (affiliate links)
Other Articles
Support Us
Did you find this article useful or just liked reading it? Treat us to a coffee!


via Paypal
The following two tabs change content below.
My name is Bastian and I am your expert here when it comes to ultra wide angle lenses, super fast portrait lenses (ranging from a 50mm f/0.95 to a 200mm f/1.8) and I also have reviewed way too many 35mm lenses. Don't ask me anything about macro or wildlife shooting though.