Many of us here at the Phillipreeve team acquire too many lenses (and sometimes also accessories) and with some of the manufacturers it also isn't easily possible to return the review samples after we reviewed them, therefore a bunch of stuff is for sale now.
Update November 14th: added new items, removed sold items, reduced prices.
Bastian
I will ship to all european countries and all prices are without shipping. If you live in Germany you can add 7€ for shipping, within EU should be around 16€.
Payment is possible via Paypal or Bank Transfer.
I will only ship insured with DHL. If you want to come to Stuttgart you can also check out the lens you are interested in in person and we have a little chat.
All the items come without warranty.
If you are interested leave a comment with your Email address and I will get back to you.
PS: I am also interested in buying a Kolari Modded Gen2 or Gen3 Sony camera located in Europe Found one!

---
The following items are from my personal collection:
---
Zhong Yi Mitakon 135mm 1.4 (EF-Mount)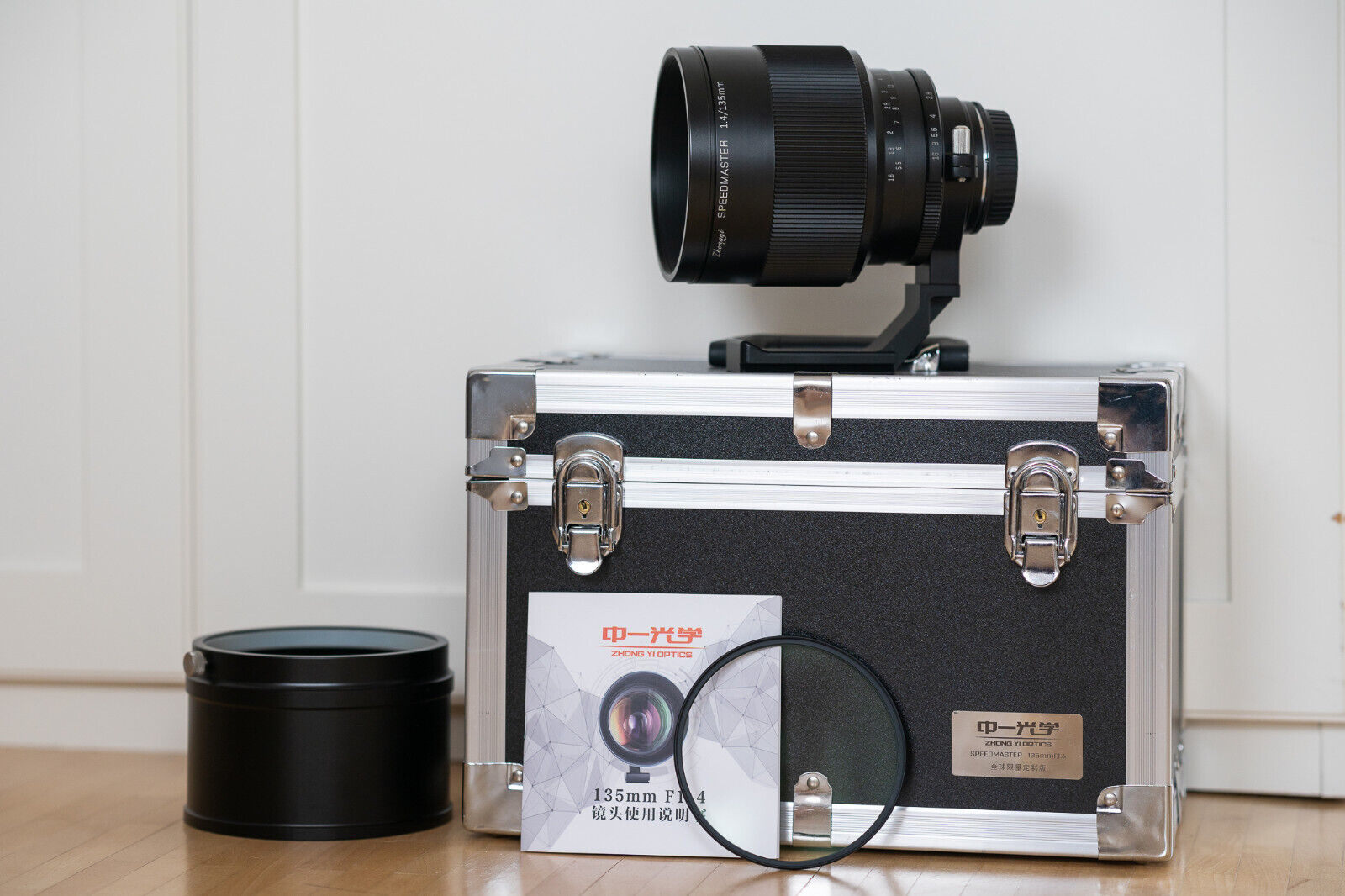 I once bought a sample of this lens and also wrote a short review. Unfortunately that sample had mechanical defects and I had to return it.
One day my contacts at Zhong Yi offered me to buy this later improved (more durable mechanics, sturdier tripod collar) model and in the end I decided to go for it. Truth be told, I am doing little portrait and brenizer work lately and could put the money to good use when it comes to non-photography related expenses. So if one of you guys or girls is interested in getting this exotic lens I would part with it.