How to check if your lens is decentered?

You may have already heard of sample variation or decentered lenses. In this article we will show you how to easily test your lenses for proper centering. If you know how it works it will take you less than 5 minutes per lens!
Where this test originates from
This test was published by the German Gletscherbruch homepage, but as this website is only available in German we decided to write an English version.
How does it work?
What you will need:
Tripod
Some building far away (chimney, antenna, church tower etc.)
How to set your camera:
use the widest aperture of your lens (some lenses have very bad corner performance, stop these down until there is visible detail in the corners).
manual focus
manual exposure (or use AEL toggle)
IBIS/OSS off
electronic first curtain shutter off (if you have a stable tripod)
What to do:
You set up your camera on the tripod.
You put your target in the center of the frame and you focus on it.

Focus is on the chimney in the center of the frame

Do not change focus!
Move your camera on the ballhead until your target is in one of the extreme corners of the frame and take the shot

Chimney in upper left corner

Repeat step 4 for the other 3 corners.

Chimney in upper right corner

Chimney in lower left corner

Chimney in lower right corner
How to rate your shots:
Before you rate your shots there are a few things to consider:
This is the most important one: do not send us your shots and ask if we think your lens is okay. We are neither your free-lens-checking-service nor your lens manufacturer's quality assurance team. You check for yourself to see if you are okay with it and not to see what we think. Seriously don't send them to us.
A perfectly centered lens does not exist and a very slight decentering you will only rarely if ever notice in your pictures.
There is no objective standard. You will have to decide if what you see is an issue for you or not and if you can expect to find a better copy.
Every manufacturer ships decentered lenses, but some are worse than others. Zeiss for example has significantly better quality control than Sony, but no manufacturer is perfect.
Usually fast and wide lenses are more prone to decentering.
Zooms are more prone to decentering, compared to primes you should lower your standard a bit.
When testing zooms for decentering you should do it at the extremes and in the middle.
If your lens has field curvature the corners will look worse than the center. To check centering you need to compare the corners to each other, not compare the corners to the center.
The "perfect" lens
This is pretty much as good as it gets, there is almost no variation. You just won the lottery.
The "almost perfect" lens

One corner is very slightly worse, but this will be pretty much unnoticeable. This is a perfectly usable lens.
The decentered lens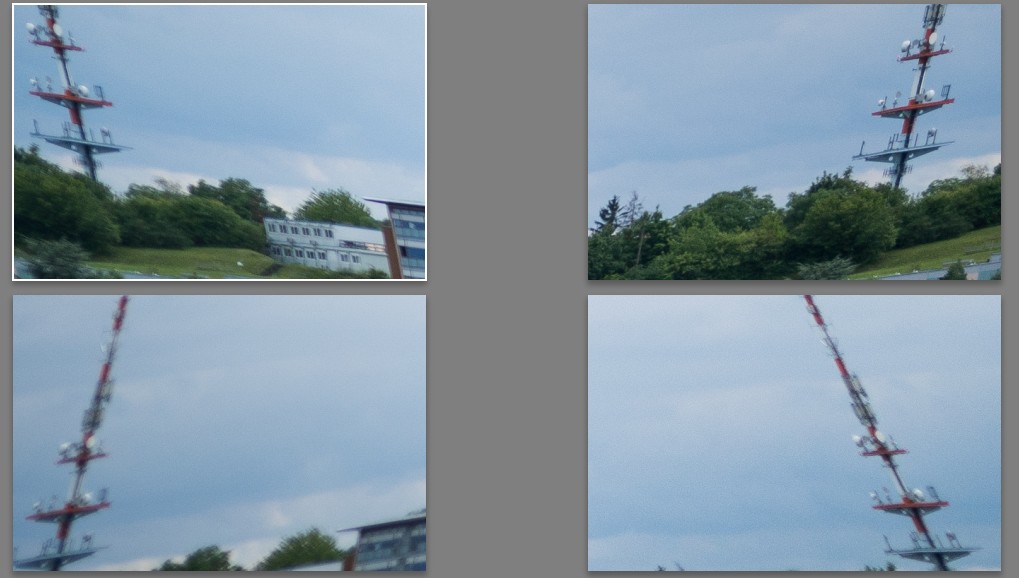 This one is badly decentered in a way that it might actually have a visible influence on your results. You might want to consider returning this or have it serviced.
We can also highly recommend Roger Cicala's article on optical quality assurance. It is a more complicated business than you might have guessed.
Further Reading
Support Us
Did you find this article useful or just liked reading it? Treat us to a coffee!


via Paypal
The following two tabs change content below.
My name is Bastian and I am your expert here when it comes to ultra wide angle lenses, super fast portrait lenses (ranging from a 50mm f/0.95 to a 200mm f/1.8) and I also have reviewed way too many 35mm lenses. Don't ask me anything about macro or wildlife shooting though.