Introduction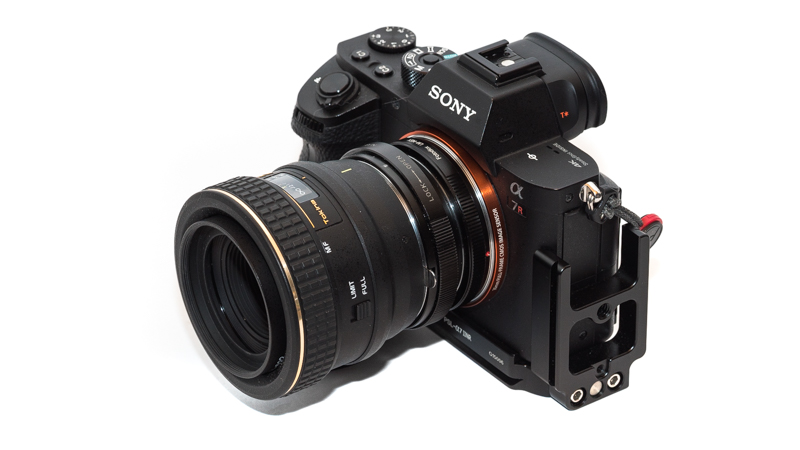 The Tokina 35mm 2.8 Macro is an APS-C (DX) lens and actually quite old already (introduced around 2008). As I am using two cameras from the A7 series I am rarely interested in APS-C lenses, but this one caught my attention for several reasons:  I was looking for a moderate wide angle macro lens, it features 9 rounded aperture blades, it is quite small and cheap and I got word that it covers the whole full frame sensor at larger magnifications. Read on to find out whether my expectations were met!
Sample Images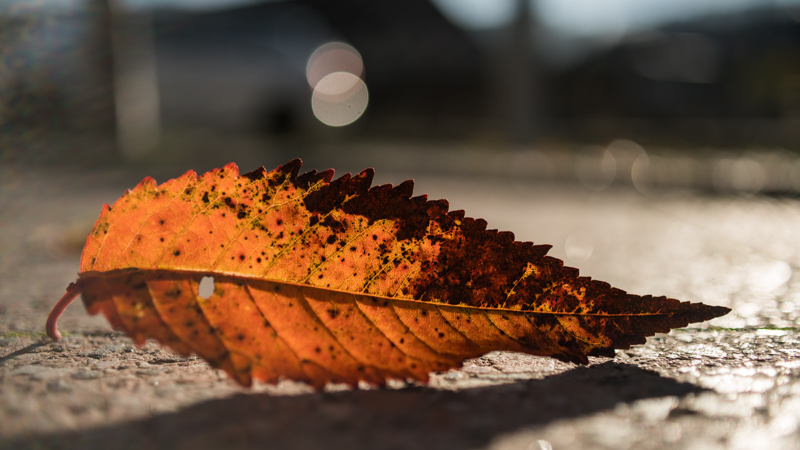 Quick Review?
I did intend to write an in depth review and to keep this as a special purpose lens for wide angle macro photography. Unfortunately there is one negative aspect that bothers me so much I won't bother taking more time with this lens and instead send it back to the dealer.  I will nevertheless summarize my findings, so in case you are interested in this lens take this as a word of caution…
APS-C lenses on fullframe cameras
The Tokina 35mm 2.8 macro DX is an APS-C lens and designed with a smaller sensor in mind. When attaching and APS-C lens to a fullframe sensor this will usually lead to bad performance towards the border regions and/or even completely black corners.
Still: there are a few APS-C lenses that can be used with almost no limitations on a fullframe camera. This is often especially true for macro lenses near the minimum focus distance. So because of this – and also due to the lack of alternatives when it comes to wide angle macro lenses – I gave this one a try.
Specifications / Version History
Tokina and Pentax have a long history of working together and optically this lens is the same as the Pentax HD DA Limited  35mm 2.8 Macro. I didn't get my hands on the Pentax incarnation so I can't tell you if it is better made in any way. The Tokina version comes in Nikon-F and Canon EF-S mount but both seem to be discontinued.
I am reviewing the Nikon-F version here which has the following specifications:
Diameter: 60 mm
Field of view: 63° (diagonally, on fullframe)
Length:  73 mm
Weight: 340g (without adapter)
Filter Diameter: 52 mm
Number of Aperture Blades: 9 (rounded)
Elements/Groups: 9/8
Close Focusing Distance: 0.14 m (measured from sensor)
Maximum Magnification: 1:1
Mount: Nikon-F
You can get one used at ebay.com
starting 200$ or get one of the few new ones left at amazon.com for 320$ (affiliate links)

Handling / Build Quality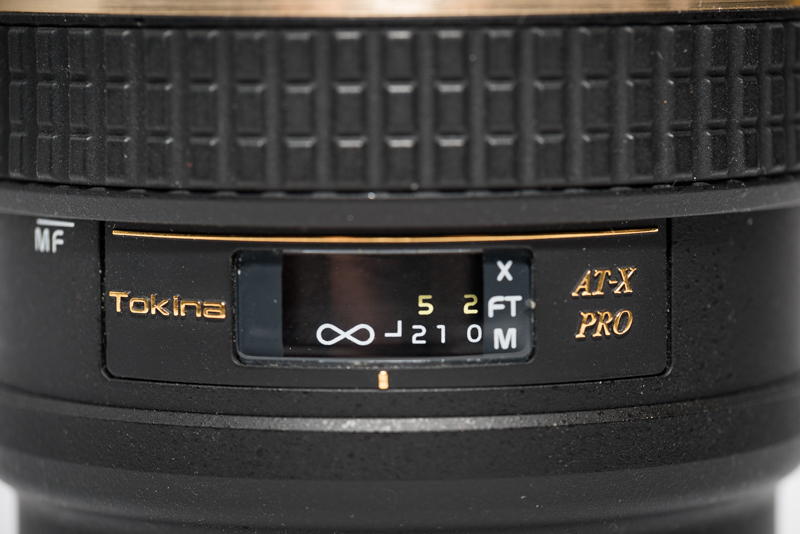 On my Nikon DSLRs I have used some Tokina lenses in the past and never find fault with their build quality and luckily this 35mm is no exception here. The outer casing seems to be made from high quality polycarbonate but the lens feels very solid nevertheless. It features Tokina's "focus clutch" mechanism: you can pull the focus ring backwards for manual focus and forward for autofocus (on Nikon DSLRs with built in motor). I will of course concentrate on the MF experience here. The focus ring actually feels quite nice, especially for an AF lens, I am tempted to go as far and say this is one of the best focus rings on an AF lens I have experienced so far.  It takes roughly 150° from 0.14m to infinity. What is worth to mention though: it takes about 130° from 0.14m to 0.30m and only 20° from 0.30m to infinity, this makes setting precise focus in the macro range an easy task but one has to be more careful at distances between 0.5 and ~20m. For a dedicated macro lens this is not an unusual design decision and I actually don't intend on using this lens outside the macro range (much), so this doesn't bother me, but YMMV. There is also a focus limiter but for manual focusing using it hardly makes any sense.
The inner barrel extends quite a bit when focusing closer, at infinity it is recessed inside the outer barrel, at minimum focus distance it sticks out 19mm (without the small supplied hood).
As this is an G-type lens you will need a Nikon-G -> Sony-E adapter to control the aperture, see this article for further information.
Vignetting
infinity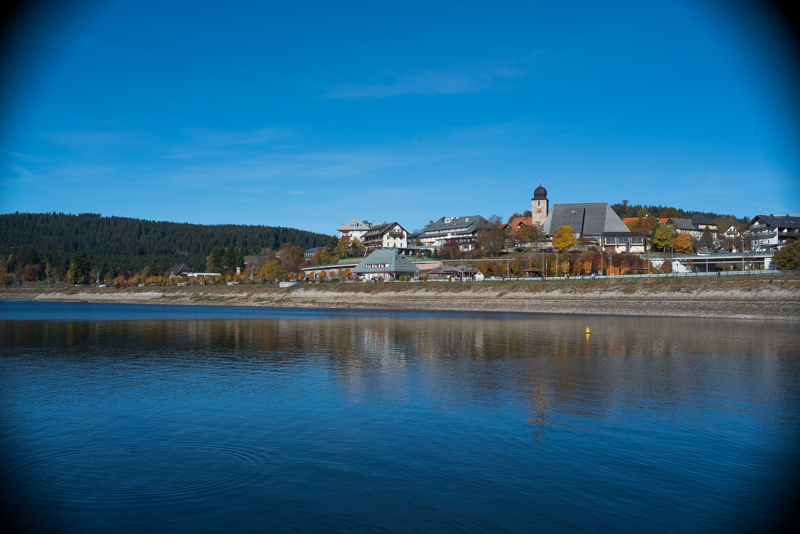 close focus
The Tokina 35mm 2.8 macro is an APS-C lens so one would expect completely black corners on a fullframe camera but this is only partially true: focused at infinity (stopped down) you get indeed black corners, but in the macro range this does not happen regardless of the aperture in use. It is a good idea not to use the small hood, as it makes things worse. Still, this is of course not a good choice for shooting landscape or architecture on a fullframe camera.
Sharpness
infinity
Many macro lenses are optimized for closer distances and somewhat struggle when focused at infinity. This seems not to be the case here, but as you get black corners when focusing at infinity on a fullframe camera – and I didn't intend to use this lens for landscape shooting at these distances – I also didn't evaluate this in detail.
close focus
Excellent already wide open. Simple as that. Take a look at the crop above. This is a 100% crop from a 42mp A7rII file shot wide open. Does it get any better than this?
Flare resistance
The coatings are the achilles' heel of all Tokina lenses I have used so far. Each and every one I have used showed disastrous behaviour with point light sources inside or near the frame and unfortunately the 35mm 2.8 macro is no exception here. To be honest this might even be the worst lens I have ever used in this regard. Ghosting is rather well behaved for a Tokina lens but sill nothing to write home about compared to newer lenses with better coatings. But what has really ruined many images is that in contralit situations you can quite easily experience glare and very strange artifacts all over the frame. Even the slightest hint of light from behind the subject will easiliy suffice to ruin your shots.
A small change in perspective won't help. Using the very small hood makes no difference. Further shading the lens won't help. I even thought it might be the adapter's fault but I can easily recreate this behaviour on a Nikon D5100 APS-C DSLR.
Just in case I wasn't clear enough so far: this is not the usual one shot in a thousand that is ruined because of a lens flare, this is a constant problem I experienced in so many shots I stopped counting. Performance against bright light is simply the worst.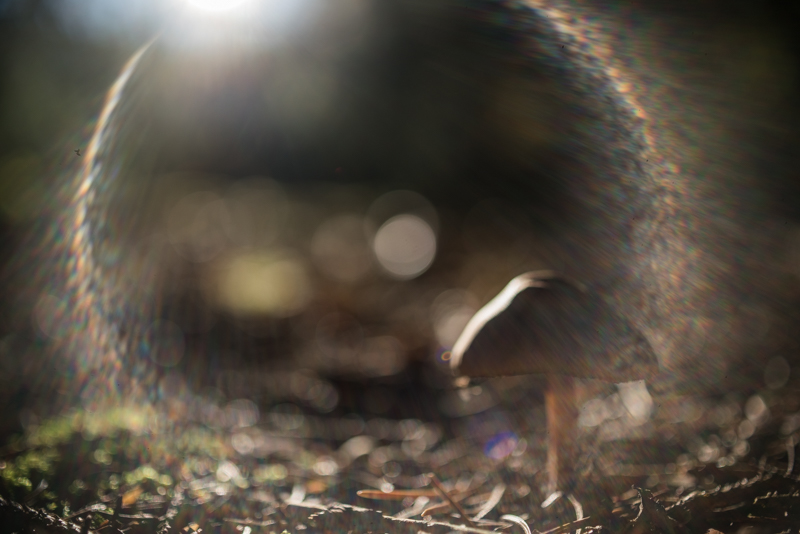 Distortion
Very minor barrel distortion, not an issue for anything but reproduction work.
Bokeh
When it comes to macro lenses bokeh is very important to me. Because of the very shallow depth of field in the macro range also the bokeh when stopping the lens down is important for me and the number and shape of the aperture blades is the most significant factor here. Luckily Tokina didn't chimp on the aperture blades (as Sony did with their new FE 50mm 2.8 macro lens) and decided to go for 9 rounded aperture blades. Because of this the light circles stay pretty much round until f/5.6 and don't distract from the subject, as I think the hexagons from the C/Y lenses or the heptagons from many other lenses with 7 straight aperture blades do.
The quality of the bokeh is highly dependent on the focusing distance here: near minimum focus distance I can hardly find any fault, but in case your subject is farther away the background can be a little less smooth (take a look at the ship in the background).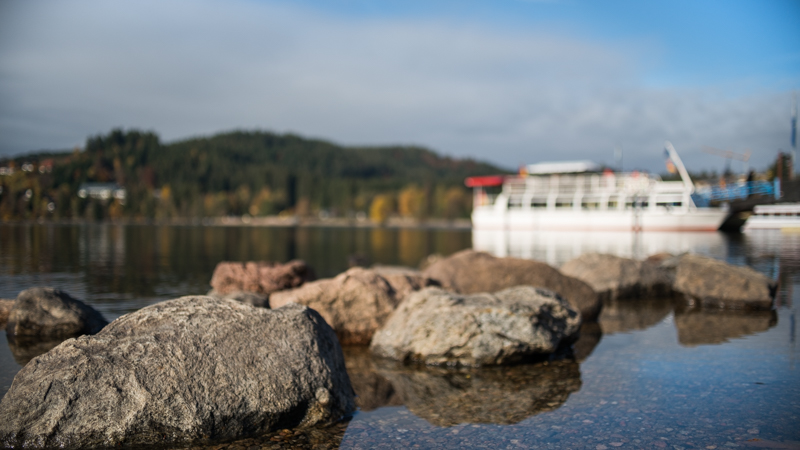 Chromatic aberrations
longitudinal
There are some traces of magenta before and green behind the focus plane. Ok performance here.
lateral
Towards the borders and corners you can spot some lateral CAs which can be corrected in post, as can be seen in the example below (100% crop).

Sony A7rII | Tokina 35mm 2.8 | f/8.0 | CA 100% crop before/after border
Alternatives
The problem is, there isn't really an alternative to this lens I know of (in case you know of a ~35mm macro lens which covers fullframe with 7+ rounded aperture blades: please tell me in the comment section).
So you are pretty much "stuck" with the 50mm lenses.
Pentax HD 35mm 2.8 DA Ltd:
David got himself the Pentax version and it seems to handle lens flare way better, have a look at his review.

Sony FE 50mm 2.8 Macro
This one is pretty new and a bit more expensive but seems to be a good performer from what I have read in Phillip's review. Unfortunately the 7 rather straight aperture blades will keep me from buying this one.
50/55mm legacy macro lenses
You can find 50mm and sometimes 55mm (D)SLR lenses from many manufactureres including Nikon, Canon, Pentax, Zeiss and many more. I didn't yet test any of them as they usually feature 7 straight aperture blades.
Conclusion
good

bokeh (at close distances) also stopped down thanks to 9 rounded aperture blades


sharpness/contrast already at f/2.8

build quality

distortion

price (used)

size/weight

average

correction of CA
vignetting (rating based on APS-C frame)
bokeh (at medium distances)

not good
The table above is pretty good as describing what bugs me so much here: the Tokina 35mm 2.8 is a great lens, it is small, it is sharp and contrasty, it doesn't cost a fortune, when focused close shows very smooth bokeh (and even focuses down to 1:1 without an extension ring). If it just weren't for that abysmal performance against bright light.  This is pretty much the only real flaw I can find with this lens but such a big one it will keep me from keeping this lens.
There are many aspects of a lens I could turn a blind eye on but this has really proved to be a showstopper for me as it can and will ruin your shots no matter what.
I can only recommend this lens in case you merely intend to use it under controlled lighting where you can completely rule out any contra light.
You can get one used at ebay.com
starting 200$ or get one of the few new ones left at amazon.com for 320$ (affiliate links)
Sample Images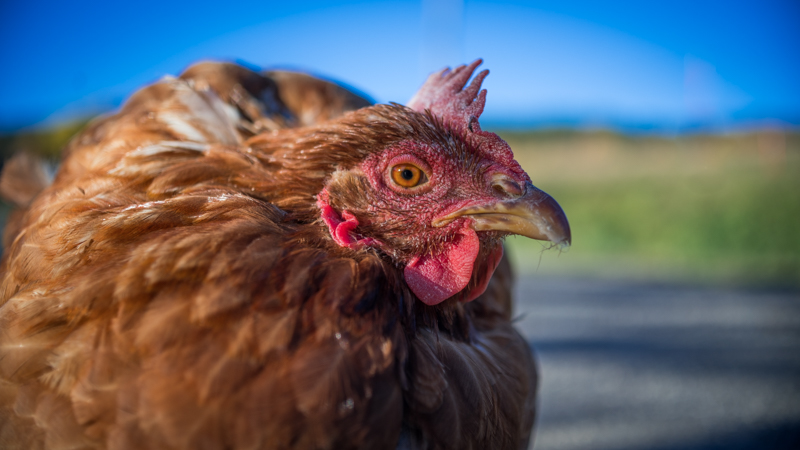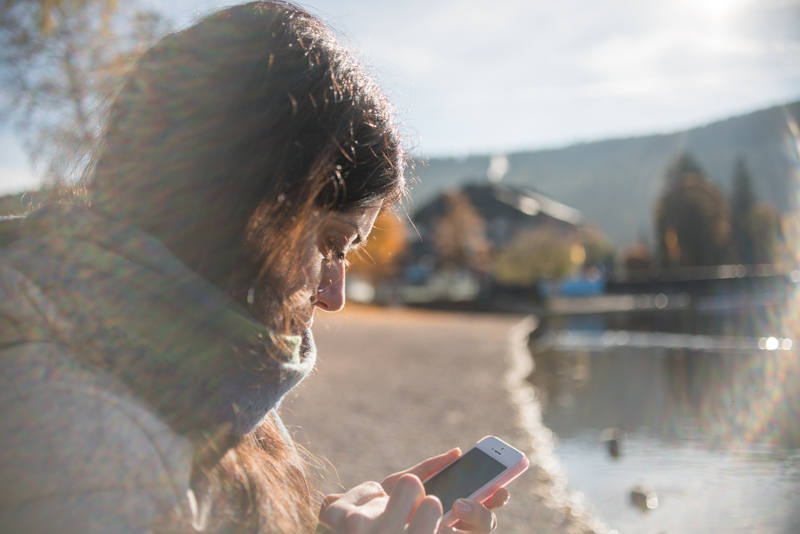 I have also set up a flickr album which contains many shots taken with the 35mm 2.8 macro.
Further Reading
Support Us
Did you find this article useful or just liked reading it? Treat us to a coffee!


via Paypal
The following two tabs change content below.
My name is Bastian and I am your expert here when it comes to ultra wide angle lenses, super fast portrait lenses (ranging from a 50mm f/0.95 to a 200mm f/1.8) and I also have reviewed way too many 35mm lenses. Don't ask me anything about macro or wildlife shooting though.