Introduction
We have seen macro lenses with 1:2 magnification, 1:1 magnification, and even with 2:1 magnification. What if you want to have a lens that goes further and has greater magnification? The cool thing about macro at 3x-5x is that you can take any random ordinary everyday object and make it highly interesting.
For a long time the only available lens that had a magnification greater than 1x was the Canon MP-E 65mm, and not only that, it also could go up to 5x magnification. A long time a matter of envy for all non-Canon users, until mirrorless cameras and adapters made it possible to adapt that lens to other brands, but it was the only option and expensive. This is where the Laowa 25mm f2.8 2.5-5X Ultra Macro comes in handy. A small lens that has a whopping 5X magnification, costs half and does not need any adapters as it comes in almost all popular mounts. Let's see how good this little wonder is!
Sample Images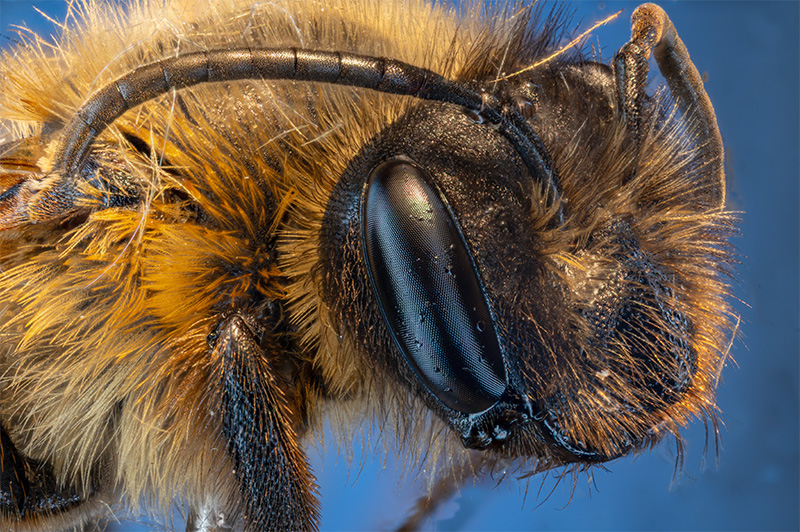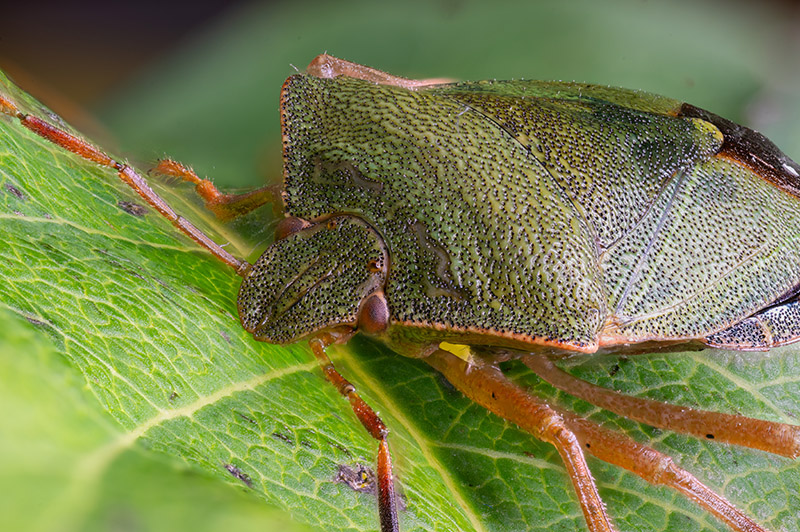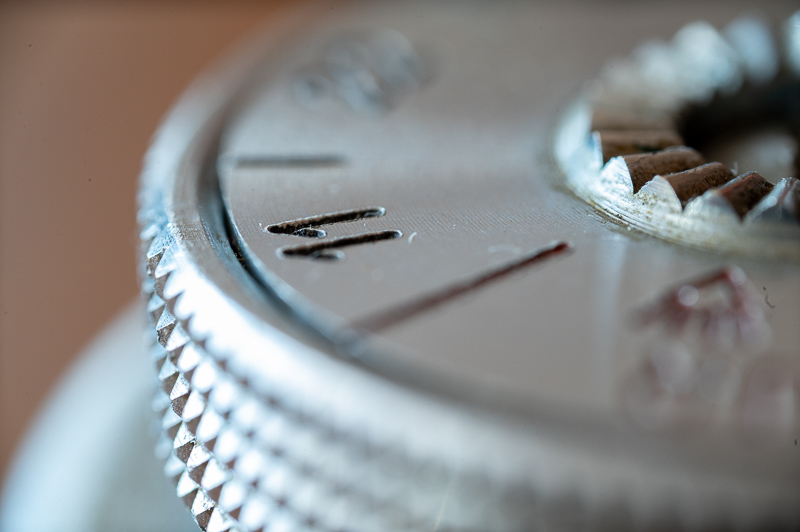 Specifications
| | |
| --- | --- |
| Focal Length | 25mm |
| Aperture Range | f2.8 – f16 |
| # of Aperture Blades | 8 |
| Min Focus | Magnification: 2.5 X -5X |
| Filter Size | N/A |
| Lens Mount | Canon EF & RF / Nikon F & Z / Sony FE / Pentax K / L-mount |
| Weight | 400 g |
| Size (D x L) | 65 mm x 82 mm |
| Elements/Group | 8 elements in 6 groups |
Disclosure
Venus Optics provided this sample free of charge on loan for testing purposes.
Handling
Laowa 25mm f/2.8 2.5-5x Ultra Macro is a fully manual lens without any electric contacts to the camera or weather sealing. It seems to be built extremely well, fully in metal, and with tight assembly. It does not have any focusing ring, but a ring to change the magnification (2.5X – 5X), which is quite stiff to turn. The lens extends considerably as you increase the magnification towards 5X. There is a scale on the barrel that shows at which magnification the lens is in 0.5X magnification increments, from 2.5:1 up to 5.0:1.
There are two small design/construction details that can be annoying with the aperture setting of the this lens without having any impact on the lens optical quality or function:
1) The aperture ring goes beyond the smallest aperture (f/16) click, this might not be a big deal but if you don't look at the lens and want to set the aperture by counting the clicks from the smallest aperture, then you can count wrongly as the first click from the end position (f/16) should be f/11 but as the ring goes beyond it, the first click will be f/16.  (Tabs A and B in the following image series.)

2) There is a thin blue ring on which a red dot should indicate at which aperture the lens is set, but that ring can rotate if you somehow touch it and show any aperture, the lens could be at f/16 but the mark indicates 5.6, 4, 2.8 or any other value or values between them, the dot can also be at the other side of the lens, which does not show any value. (Tabs C and D in the following image series.)
But again, these can only be annoying during the usage of the lens and do not have any impact on the lens's optical quality or its functionality otherwise.
The Laowa 25mm f2.8 2.5-5X Ultra Macro is a dedicated macro lens, i.e. it is designed to focus only on very close subjects. In other words it neither focuses at infinity, nor portrait distance, it can only focus at subjects 40mm to 45mm from the front lens element. There is an aperture ring at the top (near the front lens element) that is marked and clicks at each full stop with variable distances between the stops.
When using this lens there are two things that you must at all times bear in mind, 1) the smallest camera shake, which you most of the time don't think you have, is magnified and will be devastating for your image sharpness, and 2) the depth of field is as thin as onion peels. See how thin the DoF is in the following image, especially at f/2.8. And it is just at 2.5x, the greater the magnification, the thinner the depth of field.
Optical Features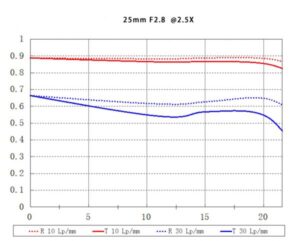 Sharpness
The sharpness of the Laowa 25mm f/2.8 2.5-5x Ultra Macro is excellent. In the chart below, the first row shows pictures taken at f/2.8 as it comes out from the camera. In the following rows, you can see the 100% crop of the center of the image at 2.5x resp. 5x magnification.
At 2.5x magnification the sharpness is very good wide open at f/2.8, it gets better to an excellent level at f/4 and after that the diffraction makes the sharpness deteriorate, at f/5.6 we are having an effective aperture of about f/19.5, but it is excellent even at f5.6, very good at f8, and good at f11. F16 is a little soft but can be used in the worst case.
At 5x we see the diffraction effect already at f/2.8, after all at this magnification, the effective aperture wide open is equivalent to about f/17. Nevertheless, the sharpness is very good to excellent wide open. At f4 to f5.6, it is still very good. At f8 it is good, at f11 soft but OK, and at f16 too soft but still usable.
I would avoid using the lens at f16 at any magnification and f11 at 5x magnification as much as possible. The effective f-stop at f16 and 5x magnification would be f/96, the diffraction effect is humongous. I would say f8 is at the limit for good sharpness at 5x magnification, but it is possible to use and put some sharpness in post-processing.
But don't let the test chart images fool you, they are 100% crops, you normally do not crop that much when you do macro, and even if you do, just make sure to use f5.6 or f4 and your cropped images will look just fantastic. This is a very sharp lens for this magnification degree. Let's look at a couple of demonstrative examples. First 2 images, at 2.5 x and 5x without cropping.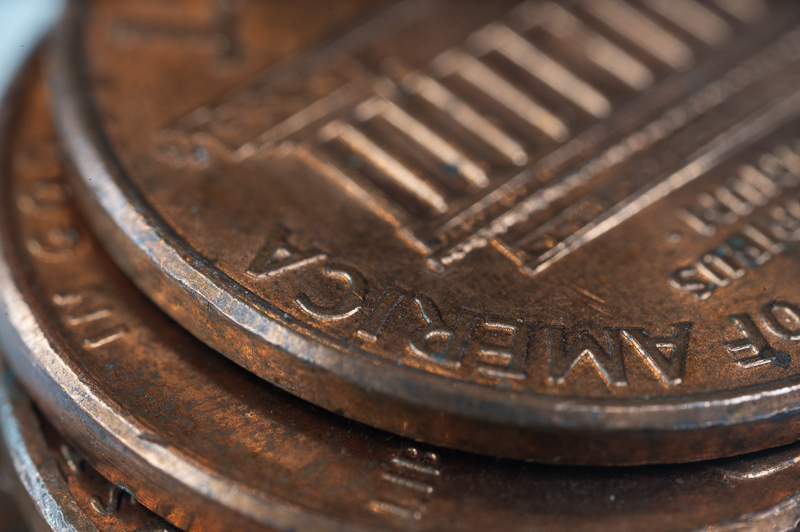 Here an image of a wasp's eye taken at f/5.6 with different crop degrees.
In the following you can see a series of images taken of pepper corns at 5x magnification at different f-stops from f/16 to f/2.8.
Lens Distortion
There is a tiny little bit of pincushion distortion, it is negligible in 99% of cases. If you are into something like stamps reproduction you may feel you need to correct it, but it's so little that I would not bother. If you do, something like "-3" in LR Distortion Correction would remove it completely.
Vignetting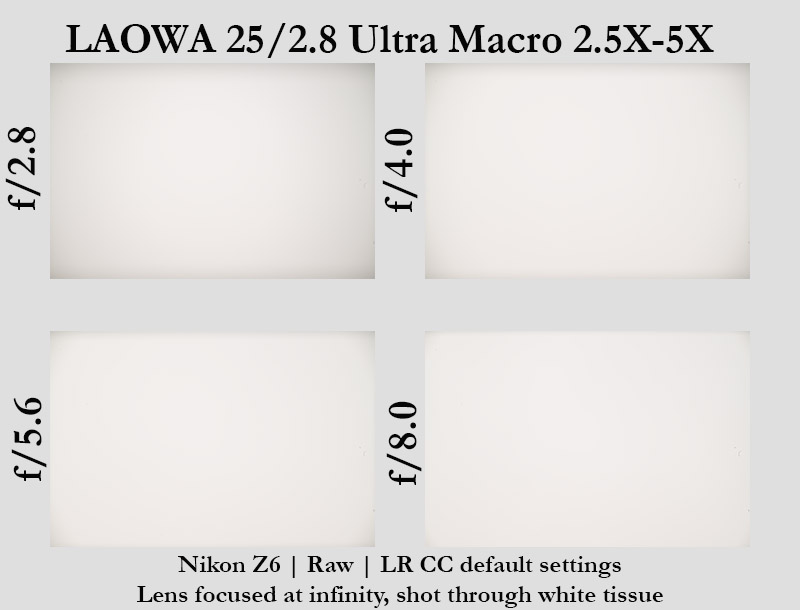 There is some moderate light fall-off towards the corners. It is not big and on par or even better than normal vignetting. It gets better by stopping down but never completely clears out. For an ultra macro lens, this is a good performance.
f/2.8: 1.3 EV
f/4.0: 1.1 EV
f/5.6: 0.9 EV
f/8.0: 0.7 EV
But, that is not all. This lens shows a very strange vignetting along the edges, like a dark stripe from the edge that gradually lightens up towards the center. It is, like the normal vignetting, most visible at wider apertures (f2.8-f4). It could be because of the odd rectangular opening the lens has at its rear, which causes the mechanical vignetting in the image.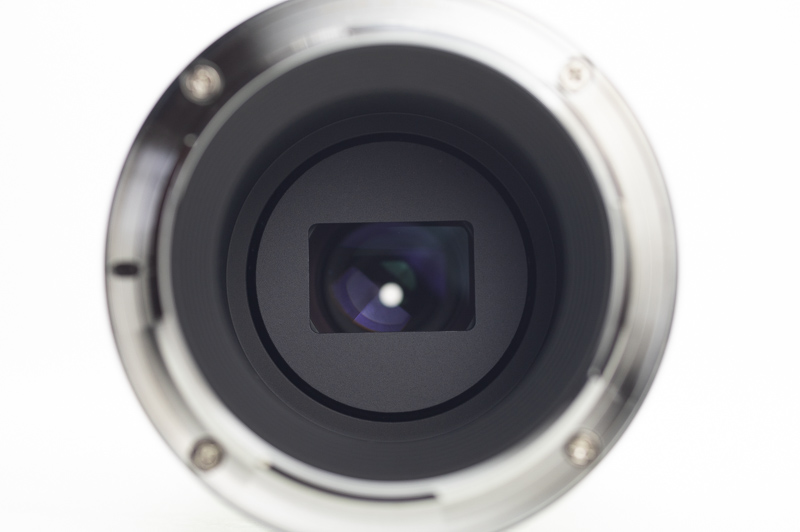 In real-world use cases,  unless you use f2.8 with this lens very often, it might be a minor problem, but it is there.
Focus Shift & Aberrations
No focus shift, no spherical aberrations, no lateral aberrations, no longitudinal aberrations, no nothing. This is an impressive performance in aberrations corrections.
Flare Resistance
In this category, you can make almost any lens look bad if you try long and hard. This macro lens is no exception. It can show very strong veiling flare if the "sun" or a strong light source is behind the subject at certain angles. With such a lens it is not likely that you get the sun in or near the frame but if you set up lights behind your subject in studio environment, you should be very cautious. The first image without a backlight for reference.
Coma
Irrelevant for this lens and not tested.
Sunstars
Irrelevant for this lens and not tested.
Focus Breathing
Irrelevant for this lens and not tested.
Bokeh
Macro lenses produce usually soft and pleasant bokeh, especially at macro distances, here we cannot take pictures at any other distances than macro and background blur are always soft.
Conclusion
I LIKE
AVERAGE
I DON'T LIKE
Sharpness
Price
Size
Chromatic aberrations corrections
Distortion Control
Vignetting
Handling
Lack of electric contacts
The Laowa 25mm f/2.8 2.5x-5x Ultra Macro is a highly specialized lens that you only can use for one thing only, you guessed it right, ultra macro, but definitely one of the most fun and unique lenses that you can have. It opens a new fascinating and in many cases beautiful world that normally goes unnoticed. With an ounce of creativity, you can turn any mundane, mostly unseen object into something amazing. It is not unique but there are not many that can compete with it. The features that give it aces up its sleeves are its superior sharpness, compactness, and its weight, being almost half of the other ones. Its affordable price does not make it easier for the competition either. If you are into macro photography and want to go beyond 1:1 or even 2:1, this is the lens to go with.
If you are interested in buying this lens or any of the lenses in the Alternatives section, you can support our efforts by using the links below or given under each lens. It won't cost you a penny and it won't affect the price, but it will help us a little.
Affiliate Links:
Buy from the manufacturer Laowa
Buy new: amazon.com, amazon.de, amazon.co.uk, amazon.fr, amazon.com.au for $399 (Affiliate links)
Alternatives
As far as I know, there are only 2 other lenses that are real alternatives to this lens at the time of this writing.
Canon MP-E 65mm f/2.8 1-5×
The magnification range starts at 1:1 instead of 2.5:1 and it has electronic contacts. Still, It is less sharp at f2.8, larger, much heavier (almost double), and much more expensive (twice as expensive) than the Laowa, and it exists only in Canon EF mount. The biggest advantage of this lens is having the electric contact for info to the camera and control of aperture via camera, which is a great deal on DSLR cameras as you get much brighter viewfinder image at smaller apertures. For that, on other camera brands, you need more expensive adapters that have electric contacts. Canon decided to stop manufacturing this lens some time in 2023, so if you want it you have to but a used one or try to find stores that still have some in stock.
Buy new: amazon.com, amazon.de, amazon.co.uk, amazon.fr, amazon.com.au for $ (Affiliate links)
Buy used: ebay.com, ebay.de, ebay.co.uk, from $750 (Affiliate links)
Mitakon Zhong Yi 85mm f/2.8 1-5×
The magnification range starts at 1:1 instead of 2.5:1. It is also completely manual, without any electric contacts. It is even bigger and heavier than the Canon MP-E 65mm, but it is the cheapest of all three. I just saw that it is on sale at Zhong Yi's store right now, for only $299.
Buy New and used: ebay.com, ebay.de, ebay.co.uk, ebay.fr, ebay.com.au  from $299 (Affiliate links)
More Sample Images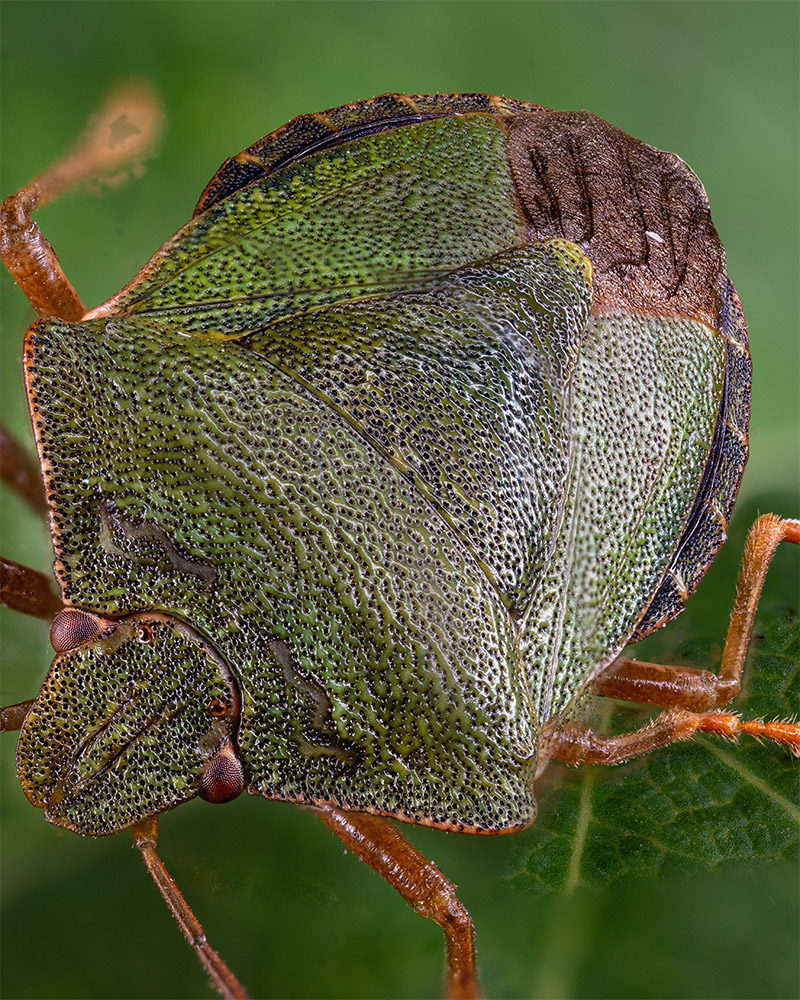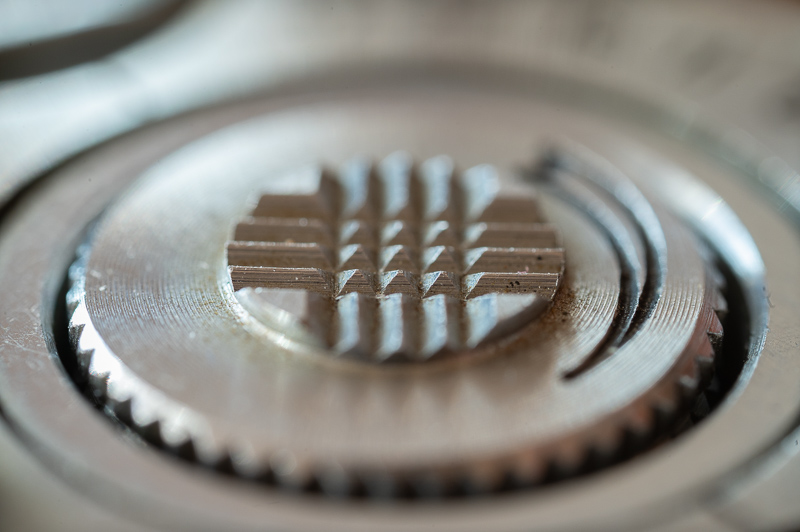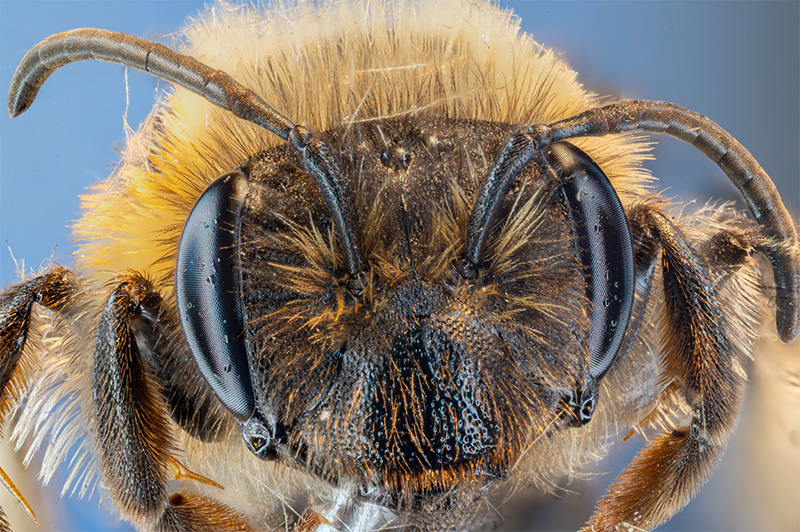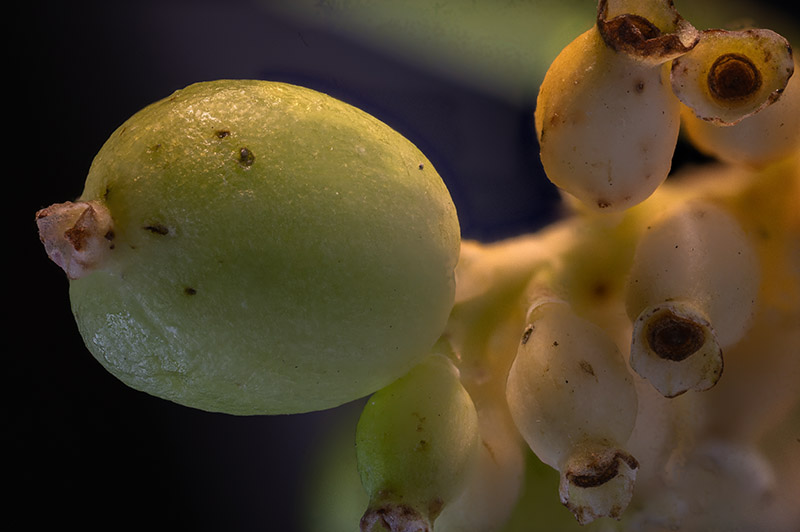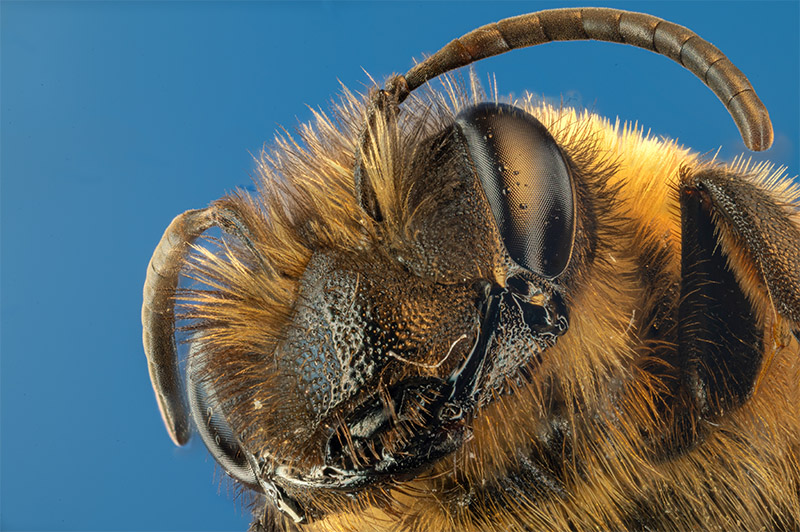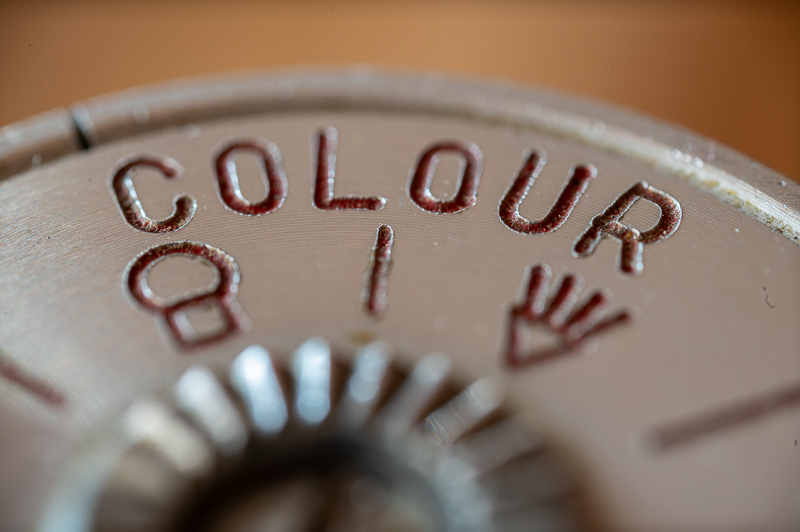 Further Reading
Support Us
Did you find this article useful or just liked reading it? Treat us to a coffee!

(Donations via Paypal)