Introduction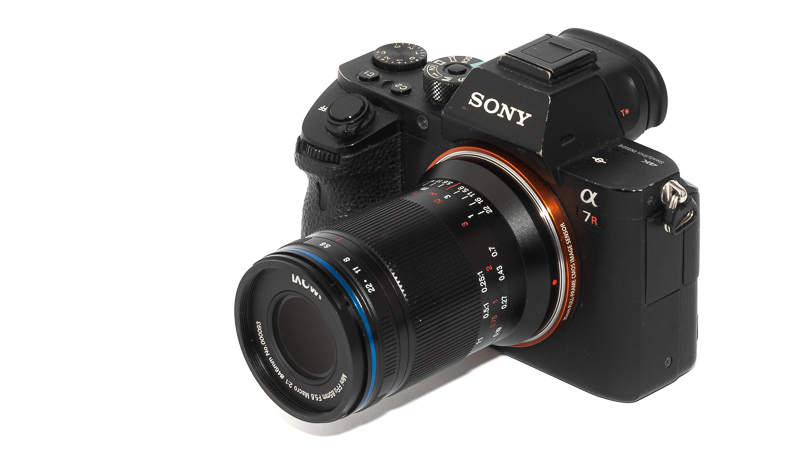 I have a soft spot for lenses with unique parameters and a compact 85mm macro lens offering a staggering maximum magnification of 2:1 while being only 260g heavy certainly fits the bill. But everything comes at a price and a maximum aperture of f/5.6 does not exactly sound appealing, so let us find out in this review if this ends up being an issue and who this lens is for.
Sample Images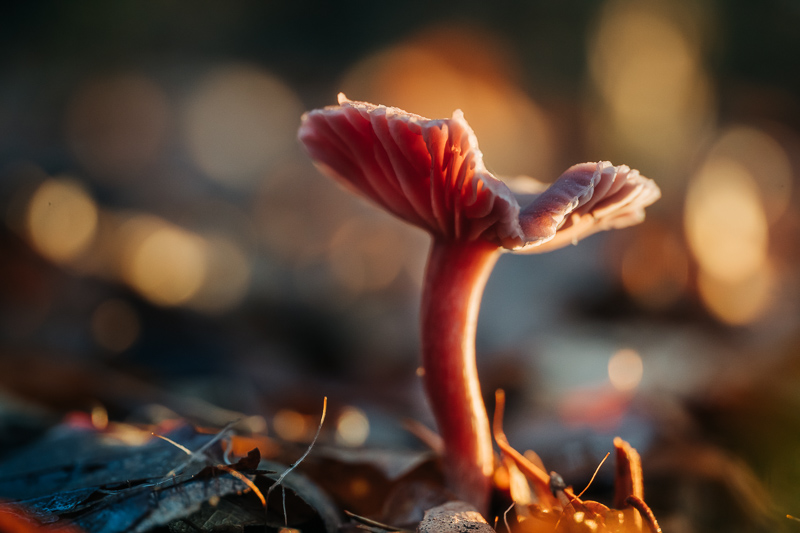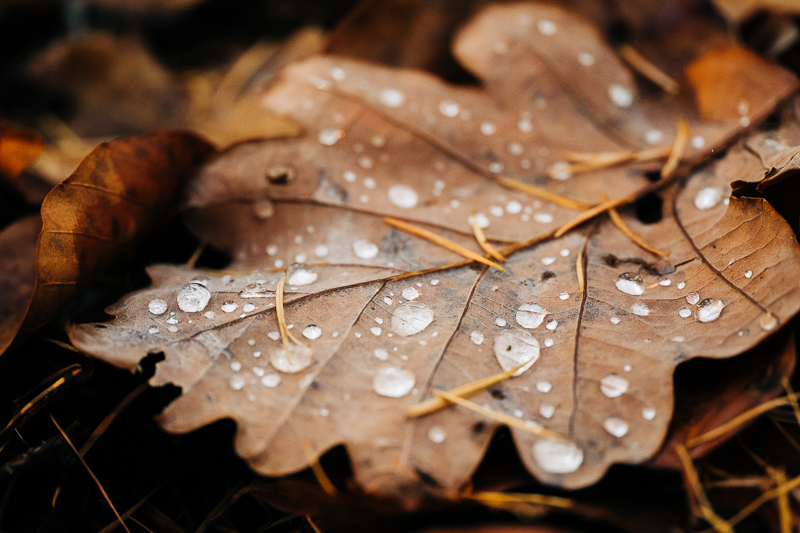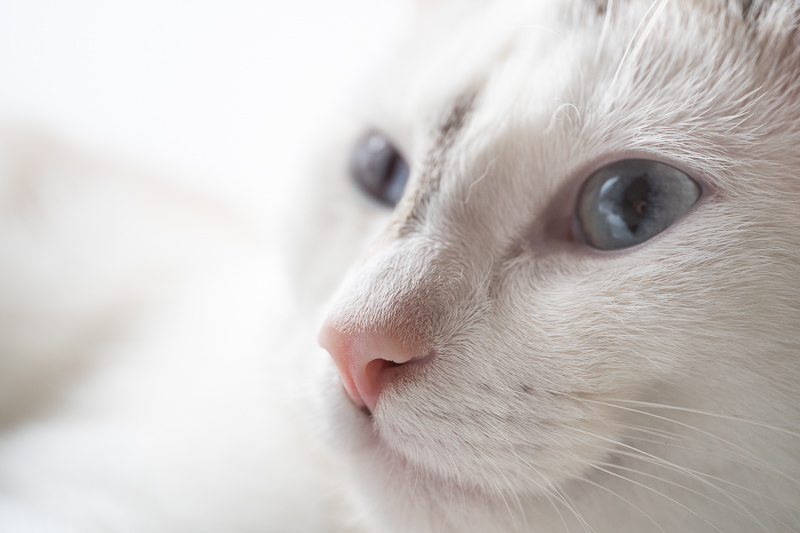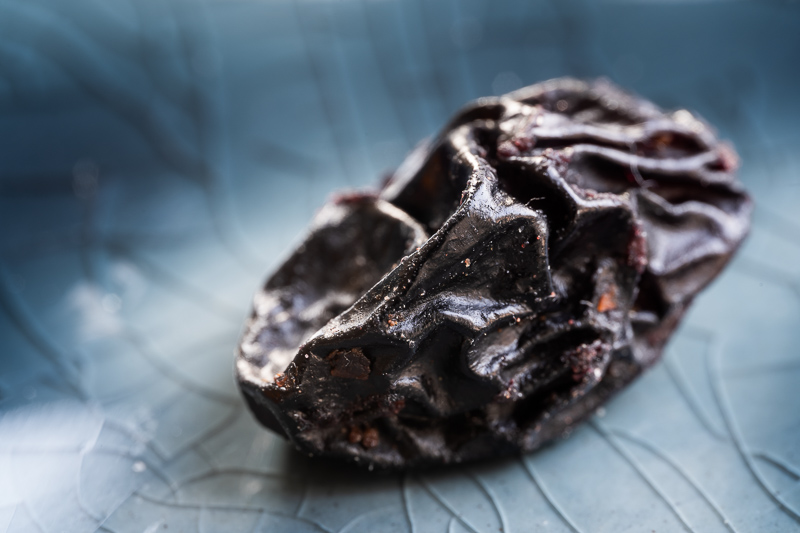 You can find most of the sample images in full resolution here.
Specifications
The Laowa 85mm 5.6 is quite the novelty, combining an impressive 2:1 magnification with a very compact size. It comes in different mounts and I am reviewing the E-mount version here which has the following specifications:
Diameter: 59 mm
Field of view: 28.55° (diagonally)
Length: 81 mm
Weight: 258g (without hood, without caps)
Filter Diameter: 46 mm
Number of Aperture Blades: 7 (straight)
Elements/Groups: 13/9

Close Focusing Distance: 0.163 m
Maximum Magnification: 2:1
Mount: Sony E
The lens can now be preordered from the manufacturer's homepage (affiliate link) for $449
Disclosure
The Laowa 85mm 5.6 was kindly provided free of charge by Laowa for reviewing purpose for a duration of 2 weeks.
Handling/Build quality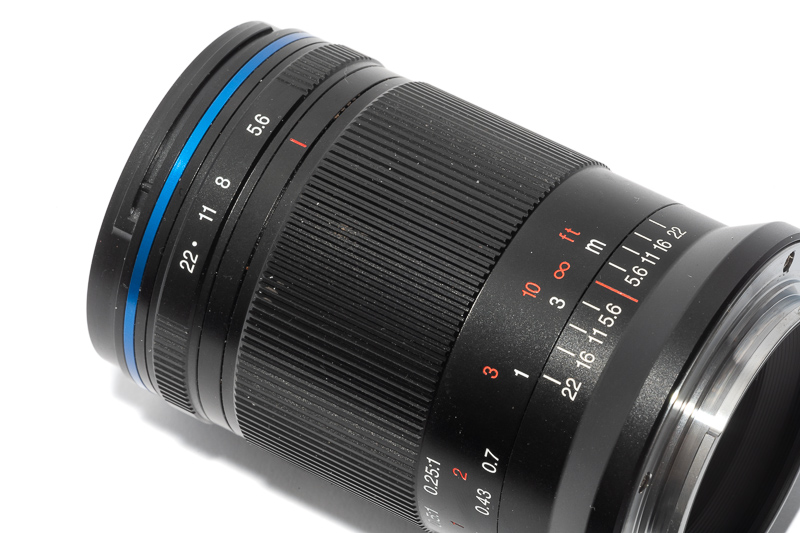 The Laowa 85mm 5.6 FF II (by the way II means mirrorless) is an all manual lens without any electronic contacts or communication with your camera. Focus as well as aperture need to be set manually on the lens.
The focus ring has a really nice resistance and turns roughly 170° from the minimum focus distance of 0.163 m to infinity. Surprisingly for a macro lens the spacing is rather generous between 0.7 m and infinity and a bit steep towards the minimum focus distance. Still, setting precise focus was never an issue.
The aperture ring does feature one stop click stops which is a very reasonable approach for a slow lens like this in my opinion as it makes setting a desired aperture value without having to look at the lens an easy task.
The lens features a rather complex internal focus design, nothing moves externally, not even the rear element.
The outer casing of the lens seems to be made from mainly metal and a few high quality polycarbonate parts, markings are engraved and filled with paint.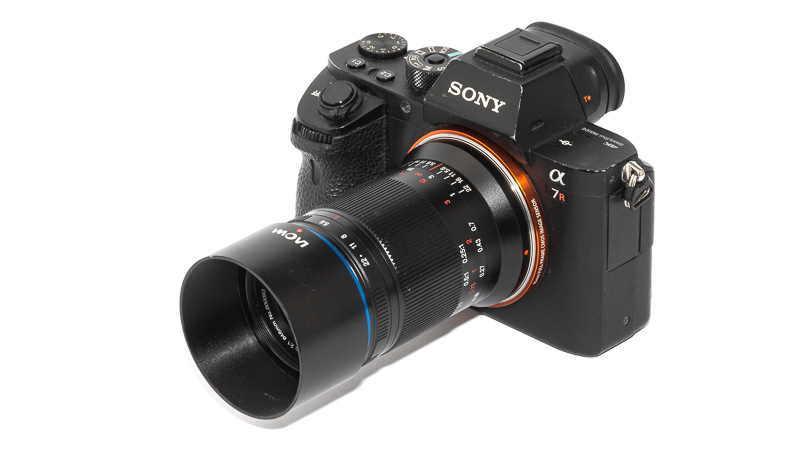 The lens also comes with a small bayonet type metal hood. As was already the case with the Laowa 35mm 0.95 the hood is a bit shiny on the inside.
The lens is a bit hard to mount and unmount from camera as there is nothing on the lens barrel that is giving some grip, so you have to use the focus ring at its hard stops to do this. Owners of Zeiss Loxia lenses will know what I am talking about.
Vignetting
| | | |
| --- | --- | --- |
| | infinity | 0.163 m (2:1) |
| f/5.6 | 1.3 EV | 1.2 EV |
| f/8.0 | 1.3 EV | 0.7 EV |
| f/11 | 1.1 EV | 0.4 EV |
Vignetting is generally low and not very obstrusive. Usually lenses show less vignetting at closer focus distances and this is also the case here. While at infinity it hardly changes on stopping down, there are some improvements at the minimum focus distance.
Sharpness
infinity

(42mp Sony A7rII)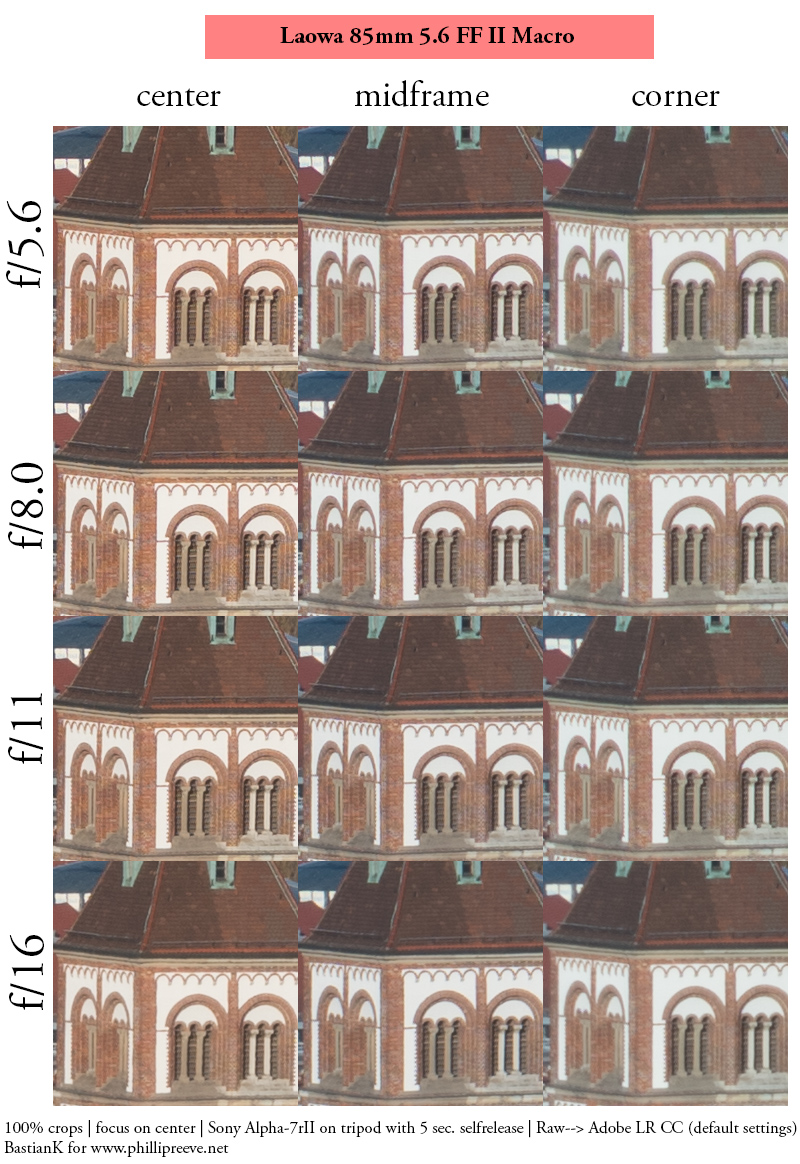 A focus range from infinity to twice-life-size is quite significant and until Laowa started offering such lenses even unheard of. As one would expect a macro lens to be optimized for closer focus distances, the question that always arises is: how does such a lens fare at longer focus distances like infinity?
In case of the Laowa 85mm 5.6 the answer is: good. Already at f/5.6 the performance is quite even across the frame. Stopping down to f/8.0 yields some improvements though, therefore I would shoot landscape or architecture settings with the lens set to f/8.0 if possible.
Nevertheless, high quality lenses with a more restricted focus range (e.g. Zeiss Loxia 85mm 2.4 or Zeiss ZM 85mm 4.0) will yield crispier results at infinity off center.
close (0.19 m, 1:1)
100% crops from center, A7rII
At 1:1 (life size) magnification the lens looks best to me at f/11, as the structures are a bit crispier here compared to f/5.6 and f/8.0.
The field looks also very flat at this distance, as far as I am able to judge from my test target, which is not perfectly suited for such magnifications.
very close (0.163 m, 2:1)

100% crops from center, A7rII
At a magnification of 2:1 we start to see the dollar note is not as flat as it usually appears. Here f/8.0 looks best to me, probably due to the effect of diffraction being more visible at f/11.
I haven't used any of the other macro lenses offering a maximum magnification of 2:1 and even for 1:1 magnifications a test subject with finer structures and a setup allowing for a crucial alignment of camera and subject would have been advisable.
So see these last two sections as a general idea what to expect at these magnifications from this lens and not as a conclusive assessment of this lens' performance at high magnifications.
Flare resistance
Checking the flare resistance of Laowa lenses has been a real rollercoaster ride so far: 10-18mm 4.5-5.6 and 15mm 4.0 Macro have been really bad, whereas the 9mm 5.6 has been actually good and lately the 35mm 0.95 gave me some hope that things have improved. This was until I used this 85mm 5.6…
Sun outside frame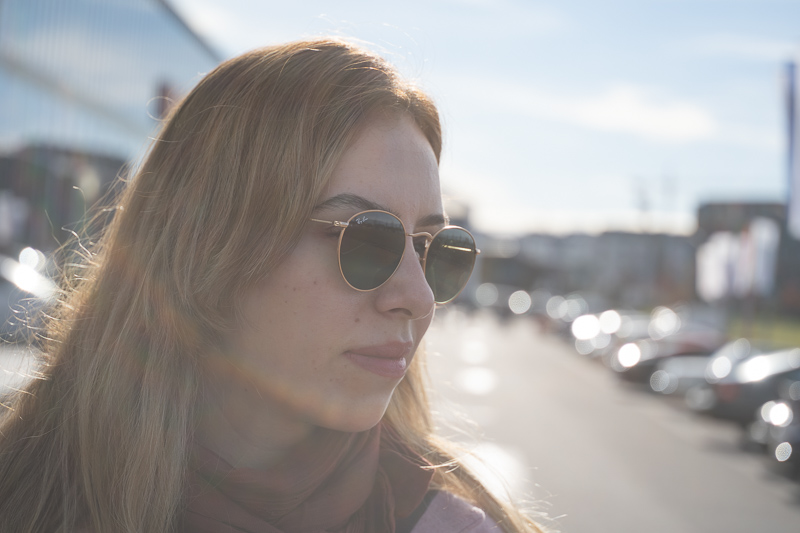 With the sun outside the frame things are really bad, despite me using the hood for all the pictures you see here. There is a huge loss of contrast due to stray light and sometimes you can even encounter all other kinds of artefacts:
Sony A7III | Laowa 85mm 5.6 Macro | f/11
Especially at wider apertures I often encountered artefacts like the ones below, which look a lot like internal reflections to me: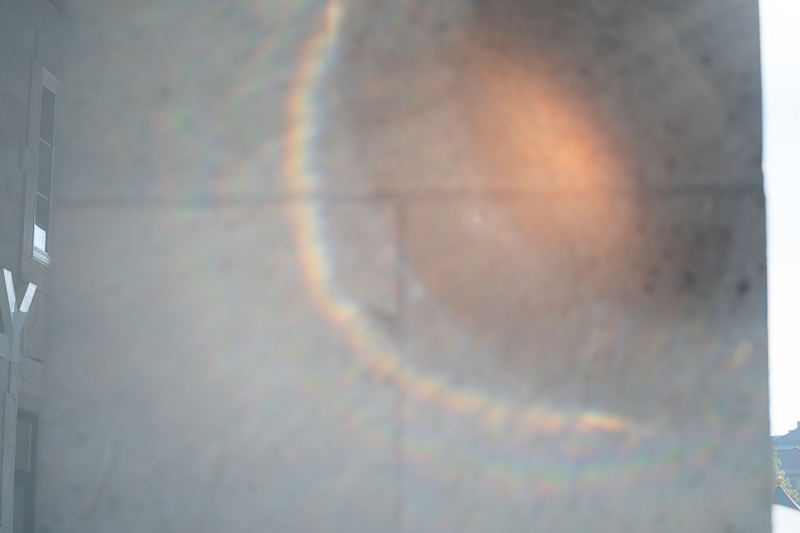 Sun inside frame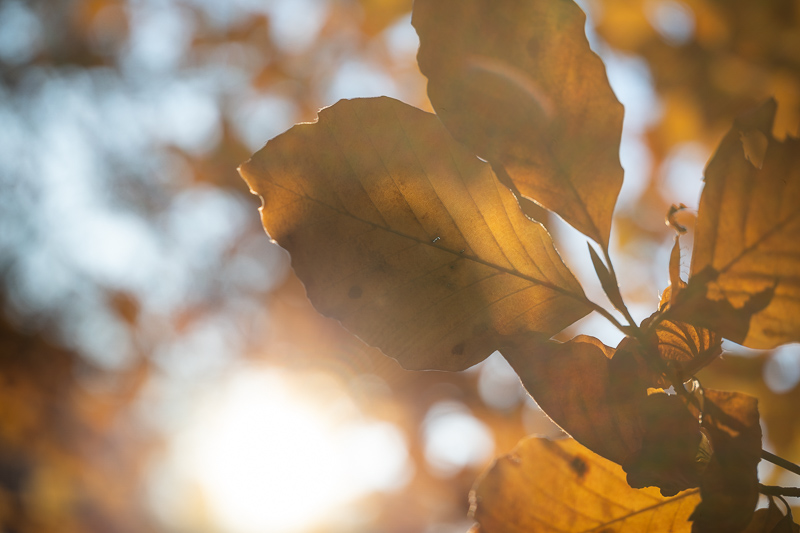 Are things better with a strong light source inside the frame? Not really. Again we see a huge loss of contrast and all kinds of artefacts. Also ghosts are easy to provoke: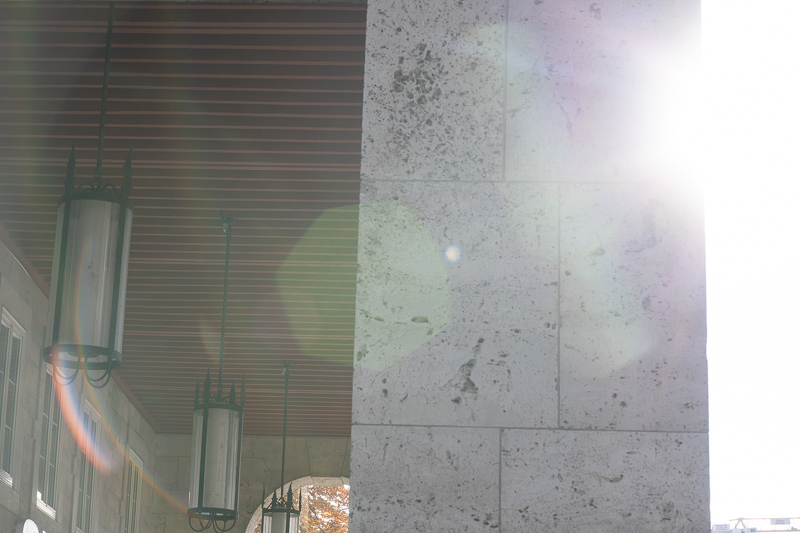 One of the worst performances in this category I have seen in a long time. Is the flare resistance something you care about in a macro lens? Maybe consider telling me in the comment section.
PS: the hood has been used for all the pictures in this review.
Coma
100% crops from extreme corner, focused on center, A7rII
Taking into account the very good corner sharpness at infinity (and the parameters of f/5.6 at 85mm) it doesn't come as a surprise that coma correction is also good. There are small amounts of coma visible at f/5.6 but this is almost completely resolved at f/8.0.
Distortion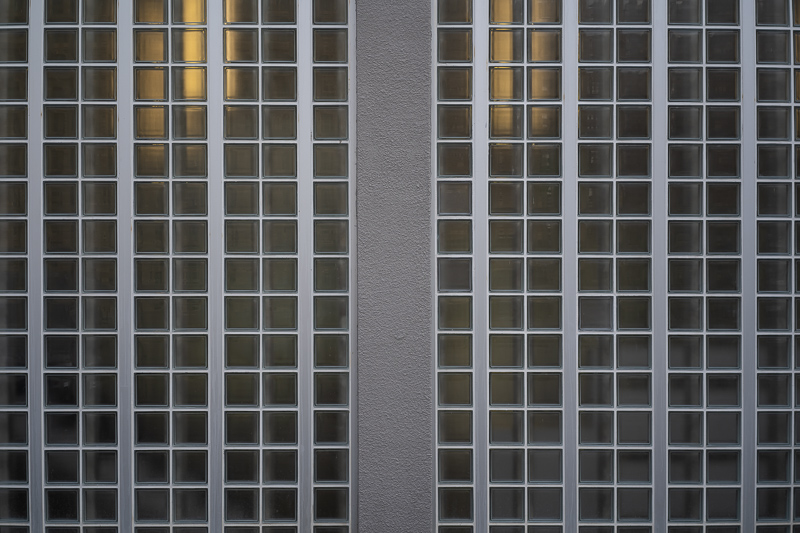 Distortion is very low, but there is a slight waviness visible towards the corners. For most subjects this will not be an issue, but something to look out for when doing repro work.
Bokeh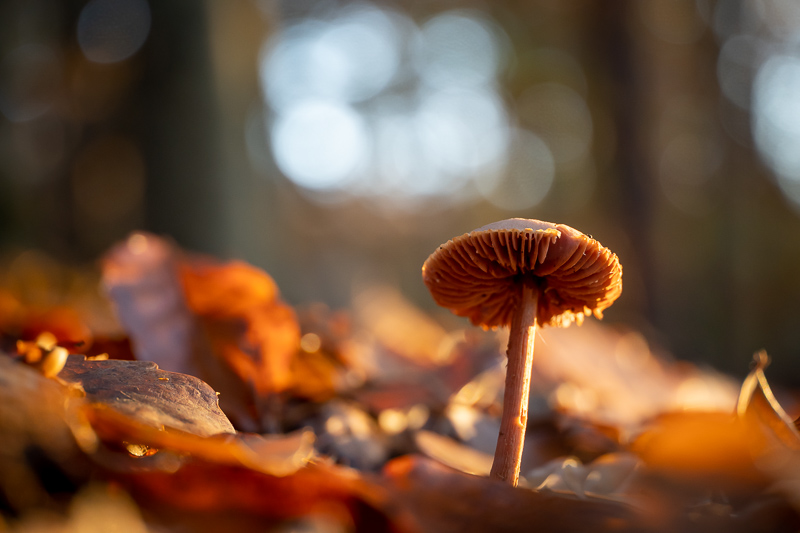 Shooting at close distances the depth of field is very shallow – even at f/5.6 – so more often than not you will have most parts of the frame blurred out.
By looking at the paramters (maximum aperture of f/5.6 at 85mm) it is already obvious we won't be getting a great amount of background blur at longer distances, but we will also have a look at that.
But first let us talk about the aperture diaphragm which consists of 7 straight aperture blades here. We have never been a fan of the straight blades in Voigtländer's macro lenses, but at least they use 10 or 12 blades, so that highlights are not super distracting when you stop the lens down.
Sony A7III | Laowa 85mm 5.6 | ISO 2000-8000
Personally, I thought a low number of straight aperture blades in macro lenses was a thing of the past. This was until the Sony 50mm 2.8 Macro hit the market. We never understood why Sony thought it was a good idea to use 7 straight blades and now Laowa repeated this very mistake.
The thing with maco lenses is, the depth of field is often shallow so you can easily encounter big out of focus highlights in the background and those edgy heptagons look very distracting and unnatural to me. It bothers me so much, I would probably always take an additional f/5.6 shot and blend two shots together in photoshop (which is rather difficult when the flare performance also changes a lot on stopping down, like in the sample above). Or more likely I would be asking myself, if I should rather use another lens without this flaw…
Macro distance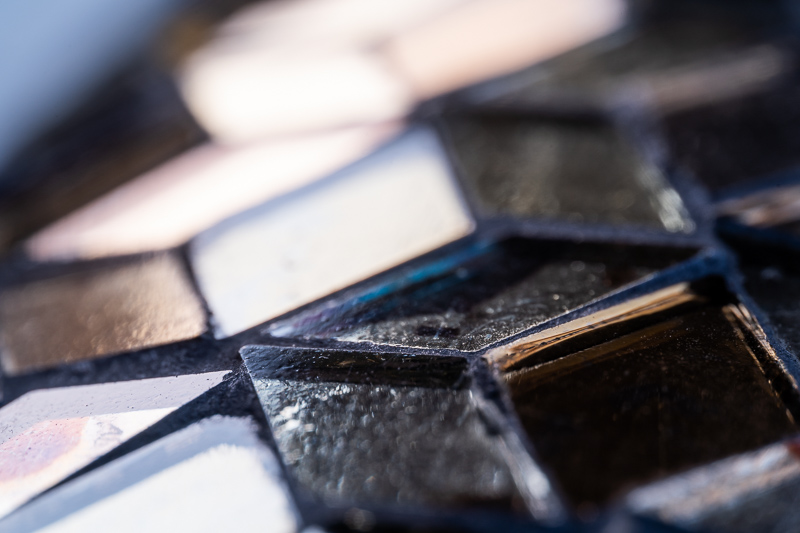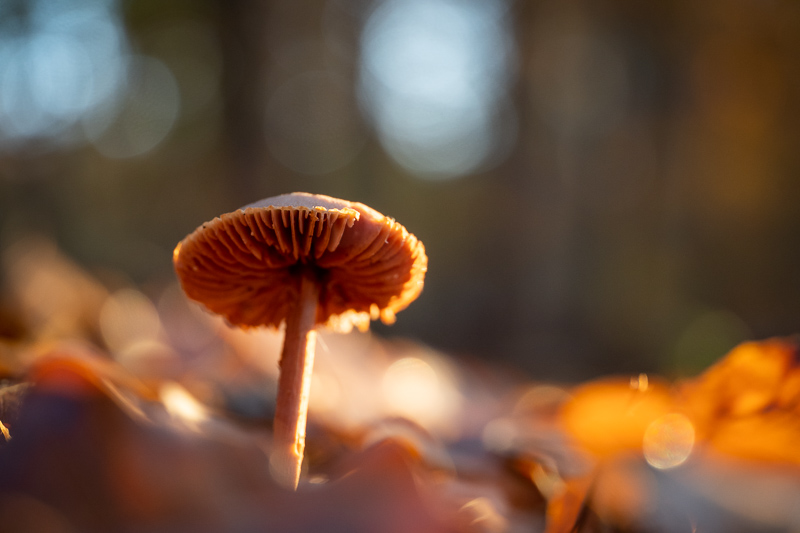 In the macro territory the bokeh is actually very nice. Often lenses with smooth background bokeh feature nervous foreground bokeh but this isn't the case here. Also optical vignetting is well behaved. All in all very nice bokeh rendering to my eyes.
Longer distance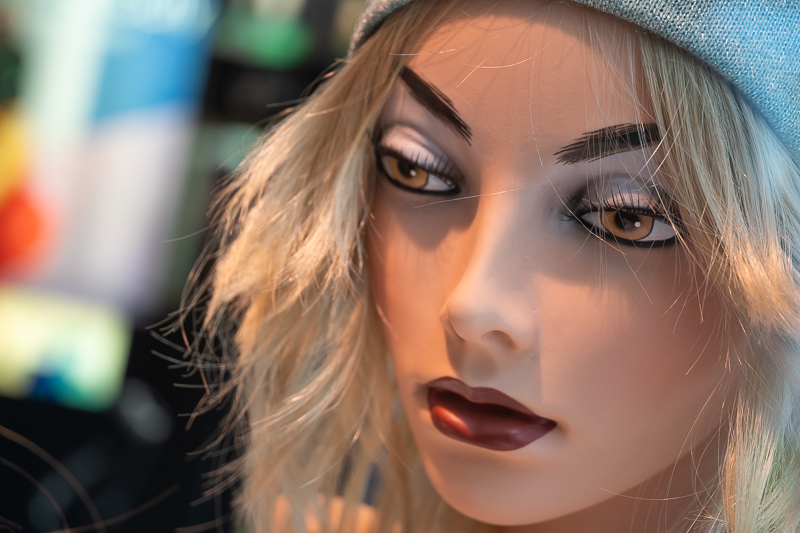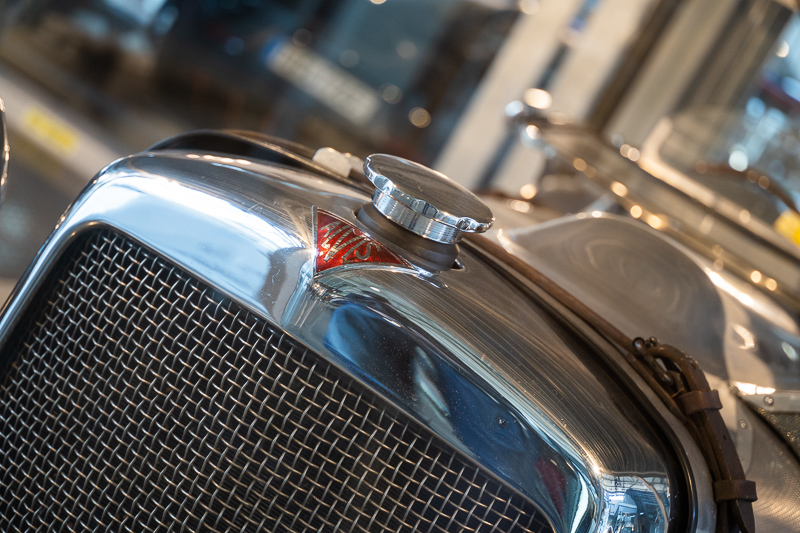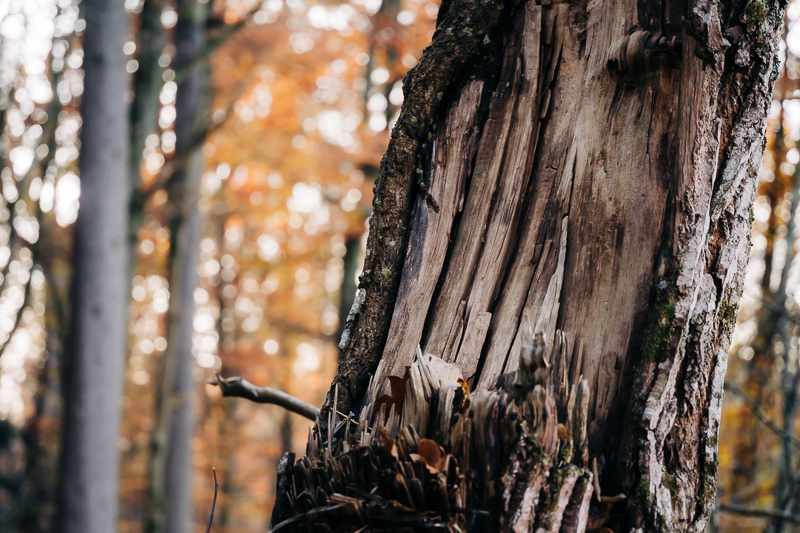 As said a maximum aperture of f/5.6 does not allow for a huge amount of subject separation, still also at longer distances the bokeh is undistracting and "clean" as there is no outlining and there are no double edges.
Sunstars
50% crops from center, A7rII
"I want 7 straight aperture blades in my lens" said no one ever. As you have seen in the bokeh section 7 straight aperture blades are bad news for stopped down bokeh, but maybe they yield well defined sunstars? Nope, the alignment of the blades isn't perfect and therefore the sunstars are rather fuzzy.
It is hard to combine nice stopped down bokeh and well defined sunstars (Voigtlander tried with the 35mm and 50mm 2.0 Apo-Lanthar lenses), but in this case a diaphragm was chosen which is doing a bad job at both.
If you want to learn more about this topic have a look at this article.
Chromatic aberration
lateral
Lateral CA are so well corrected showing you a comparison with and without correction is pointless.
longitudinal
In close focus scenarios longitudinal CA are hardly visible, not too surprising since we are dealing with a comparable slow f/5.6 lens.
Also with shiny metal parts hit by sunlight only very slight colorful outlining is visible. Im my opinion this lens would have deserved an Apo tag more than the Voigtlander 35mm 2.0 Apo-Lanthar.
Sony A7III | Laowa 85mm 5.6 | f/5.6
Alternatives
There is no direct competitor to this lens on the market, the other lenses in this range are significantly bigger/heavier and don't offer a maximum magnification of 2:1, but they are also faster.
Maybe have a look at our guide to macro lenses to get an overview.
This lens also comes for M-mount and – even though I think M-mount cameras are not the perfect tools for deep diving into macro photography – it might be an appealing and affordable alternative compared to the Leica 90mm 4.0 Elmar-Macro-M for those looking to expand the possibilities of their M-mount camera.
Conclusion
good

sharpness

bokeh

CA correction

distortion

coma correction

build quality

size/weight

average
not good

no electronic contacts

7 straight aperture blades

flare resistance
What makes me sad – not just when reviewing lenses, but in life in general – is wasted potential. And I see a lof of that here.
I am not a full time macro shooter and I am not sure I ever need a maximum magnification of 2:1, yet this lens looked very interesting to me: due to the small size and low weight I thought this might be the macro lens for the non-macro photographer (or in short: me).
With only 260g I would easily fit it in my bag and I would have a capable macro lens at hand without it weighing me down or taking up much space.
In terms of sharpness I have little reservations, the lens is capable of delivering good results across the distance range. It is stronger at closer distances, but certainly usable close to infinity, too.
At longer distances don't expect too much subject separation due to the maximum aperture being only f/5.6. In macro scenarios this is hardly an issue though and the bokeh is generally smooth and non-distracting. This is until you stop down and see the heptagons caused by the 7 straight aperture blades. This is something that really bothers me, as it could have been easily avoided.
Unfortunately this is neither the only nor the worst slip up, that would be flare resistance.
I often take pictures with backlight, but even simple stray light will often lead to severe issues and has the potential to ruin plenty of your pictures.
And again I need to repeat something I already wrote in my other reviews of Laowa lenses: it is really time for them to add electronic contacts to their E-mount lenses. It is now almost five years since they released their first E-mount lens and still nothing. There are no excuses anymore.
And then there are the other small issues: aperture ring with non-equidistant stops (like on those really cheap lenses), a lens hood that is rather reflective on the inside and a slippery lens barrel which makes it hard to mount to and unmount the lens from camera, as there is nothing that yields grip except for the moving focus ring.
So, where does this leave us? The 85mm 5.6 unfortunately follows the footsteps of the Laowa 10-18mm 4.5-5.6: a lens that sounds really great on paper (at least to me), but in the end has one flaw too many. As it is, it really needs a controlled environment with no stray or backlight to yield good results.
Nevertheless, there is no lens with similar parameters available (and I don't expect another one anytime soon from other manufacturers) and apart from the two major flaws it was a very enjoyable lens to use, so it might still be the lens you are looking for.
The lens can now be preordered from the manufacturer's homepage (affiliate link) for $449
Sample Images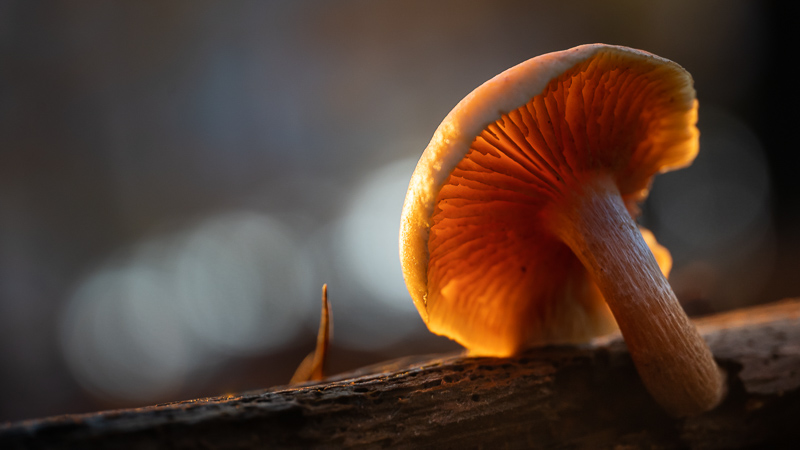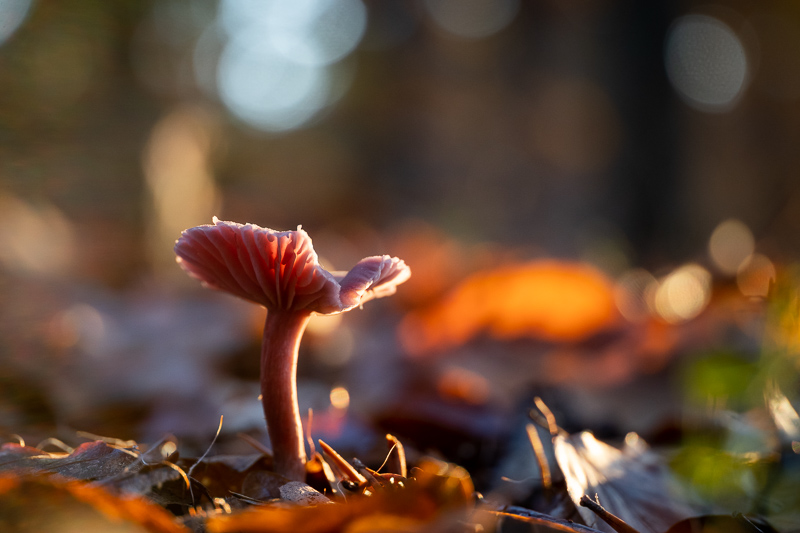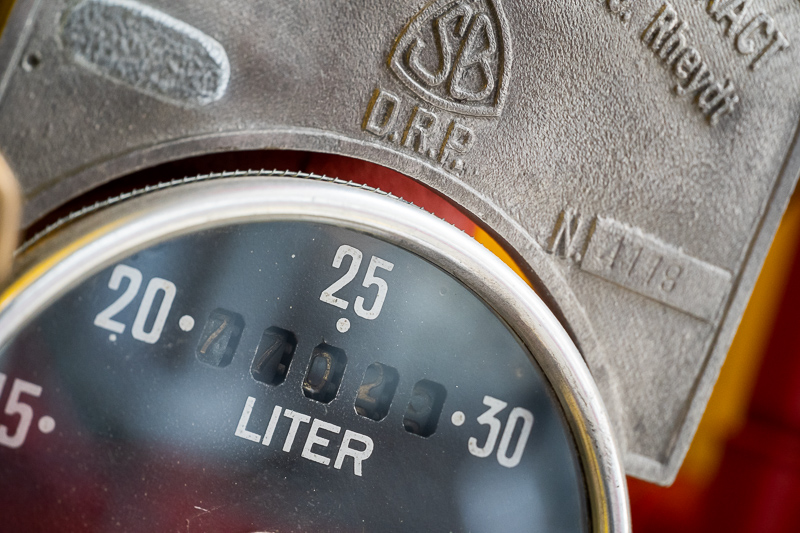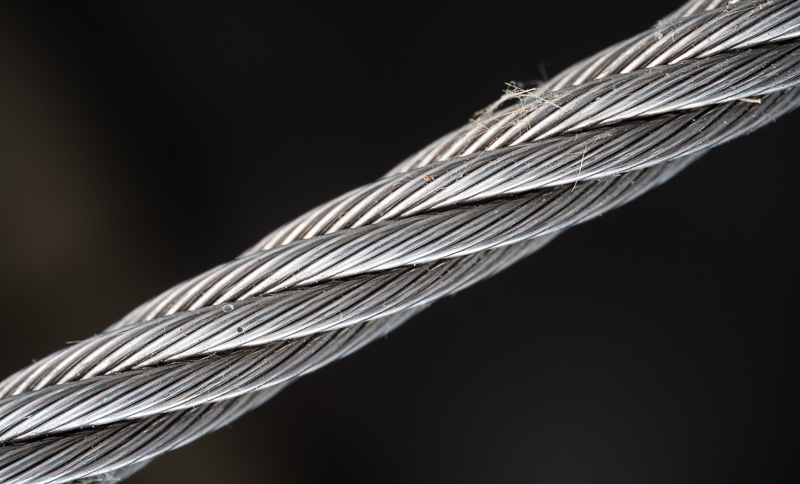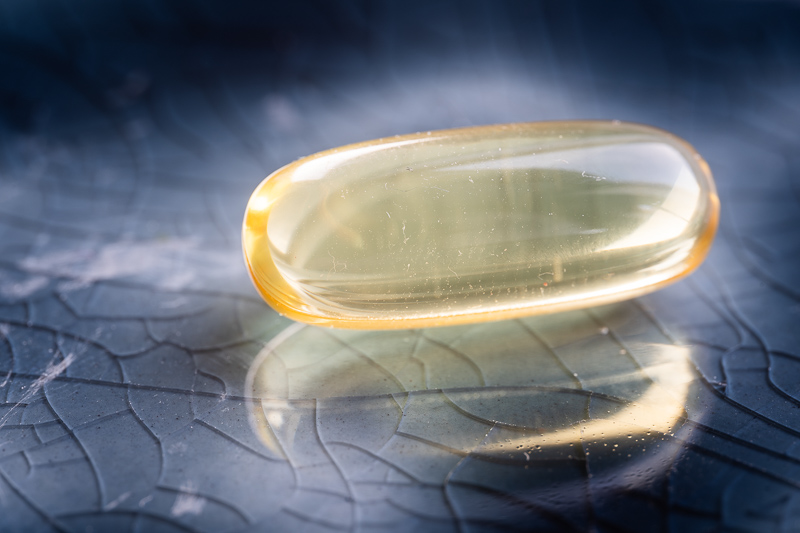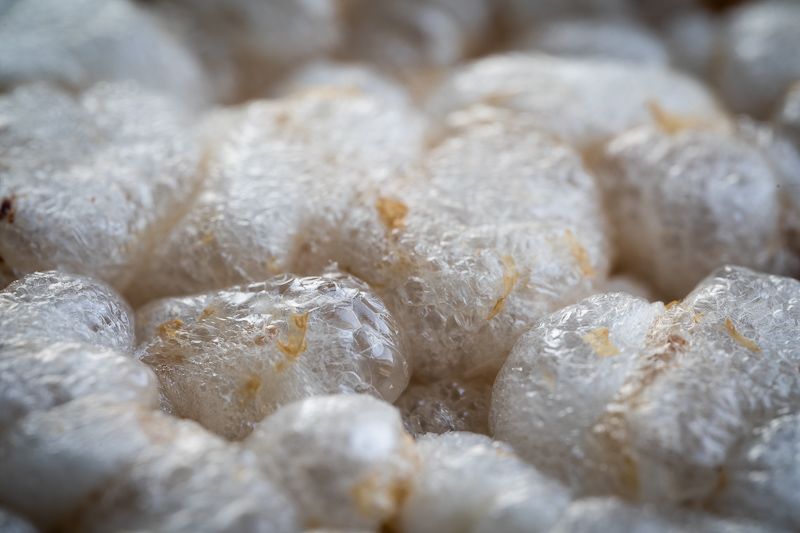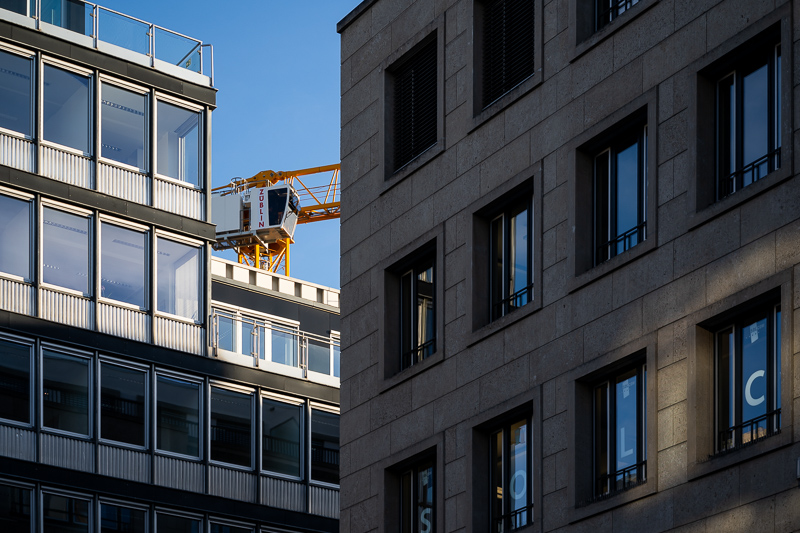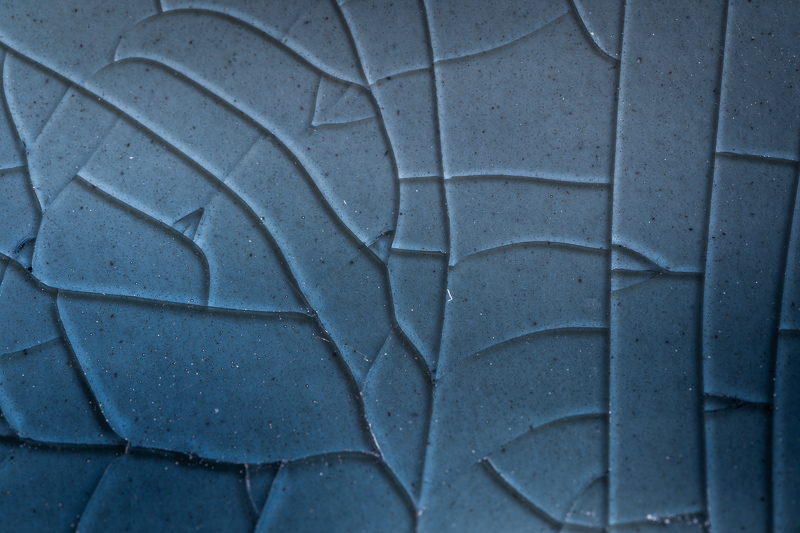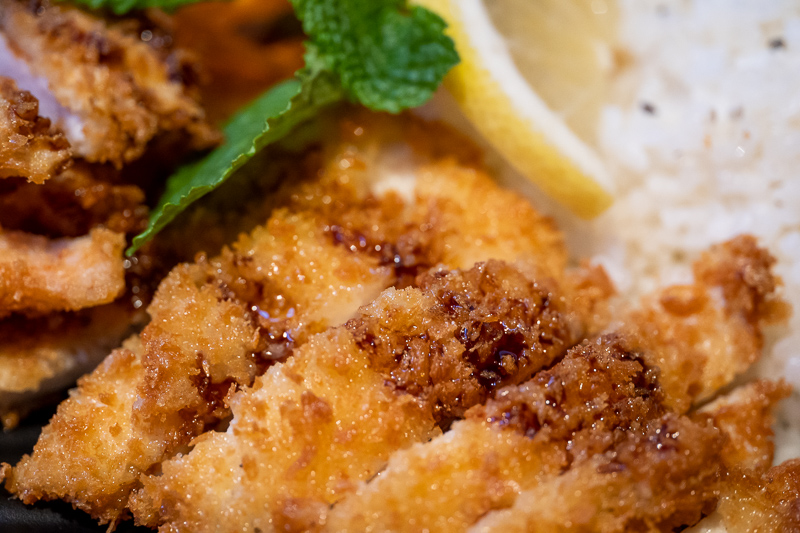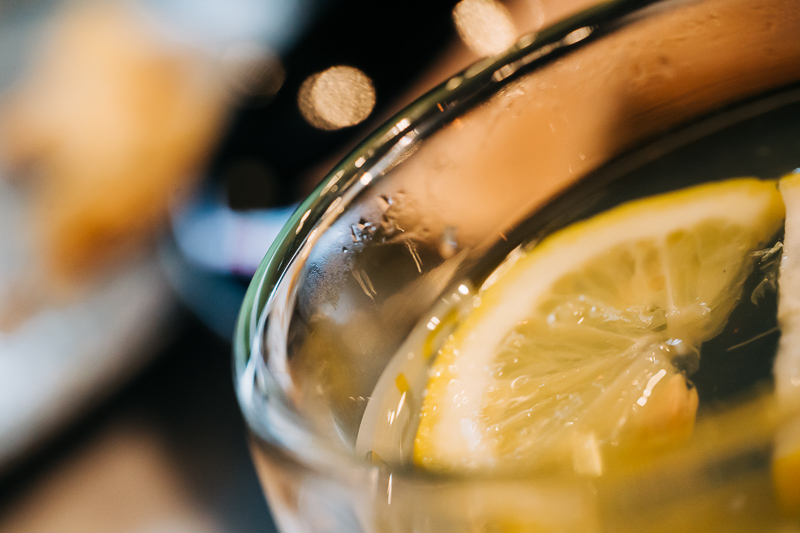 You can find most of the sample images in full resolution here.
Further Reading
Support Us
Did you find this article useful or just liked reading it? Treat us to a coffee!


via Paypal
The following two tabs change content below.
My name is Bastian and I am your expert here when it comes to ultra wide angle lenses, super fast portrait lenses (ranging from a 50mm f/0.95 to a 200mm f/1.8) and I also have reviewed way too many 35mm lenses. Don't ask me anything about macro or wildlife shooting though.