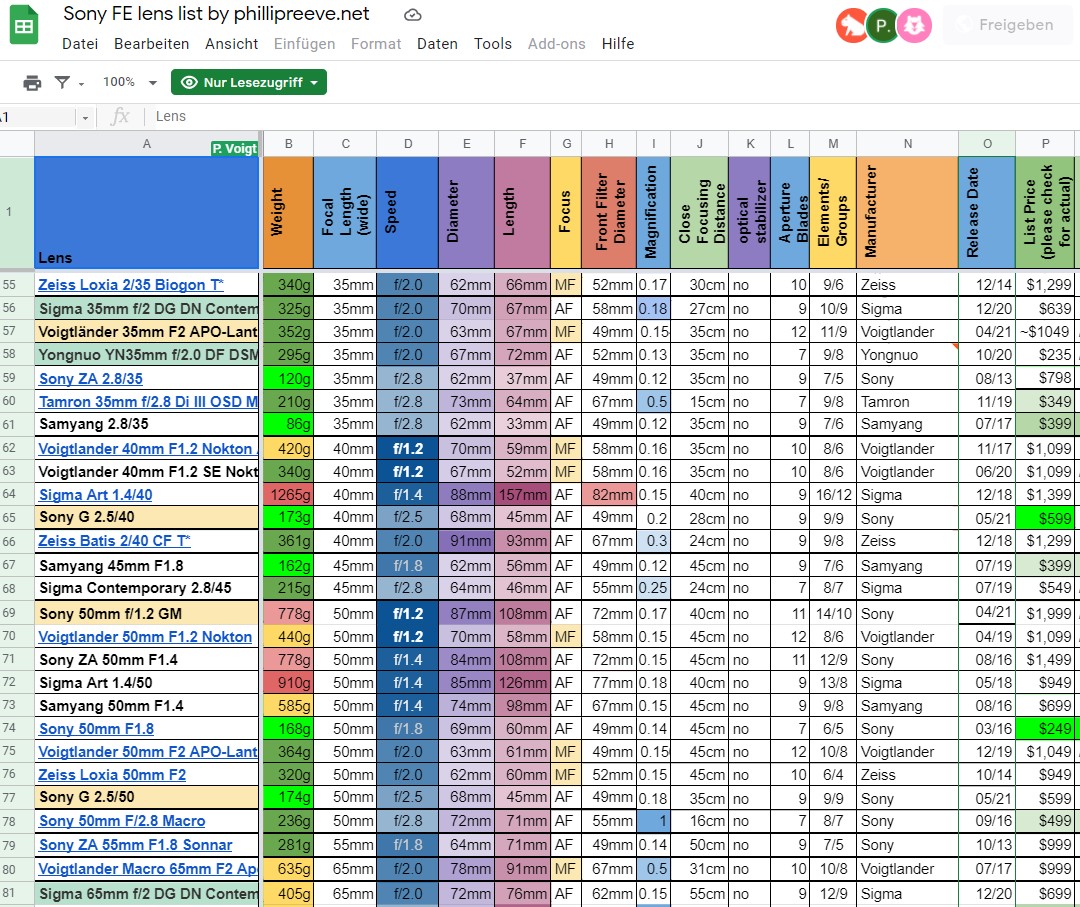 Just a little reminder that you find my list of all fullframe E-mount lenses (with electronic contacts) under list.phillipreeve.net. As of today it has data for 113 lenses.
If you spot any mistakes (I am sure there are still some) or if I should have missed a lens please leave a comment.
The following two tabs change content below.
I have two hobbies: Photography and photographic gear. Both are related only to a small degree.
Latest posts by Phillip Reeve (see all)