This image was taken a little after sunrise on the day of the winter solstice 2020 and I feel that it is a fitting image for the whole situation at the moment. Most days here in Germany are dark but at times one is lucky enough to catch a few rays of sunlight. At the same time one can look forward to sunnier days ahead.
2020 took it's toll on the team as well. We and our families are all healthy and we work in secure jobs which is a big privilege these days. The blog, which is our hobby, got a little less attention because of the whole situation though. But still we managed to publish or update about one article per week and I am grateful to Bastian, David, Juriaan and Jannik not only for the articles but for the constant exchange behind the scenes.
And now lets have a look at the teams most important articles of the year and also one important image from 2020 from each team member.
Bastian
Bastian remained as productive as ever before and made sure that that there was a new article most weeks. A big thank you for your effort! To me among his many articles Bastian's "review" of the Leica M10 stood out because he is in the rare situation that he didn't have to justify to himself investing several monthly salaries  into the cam nor did he have to please Leica so they would continue to provide him with review loaners. Among his reviews the lenses that surprised me were the surprisingly capable Laowa 9mm f/5.6, the Sigma 5.6/180 APO Macro, the very well balanced TTartisan 1.4/50 and the tiny MS-Optics Aporia 2/24.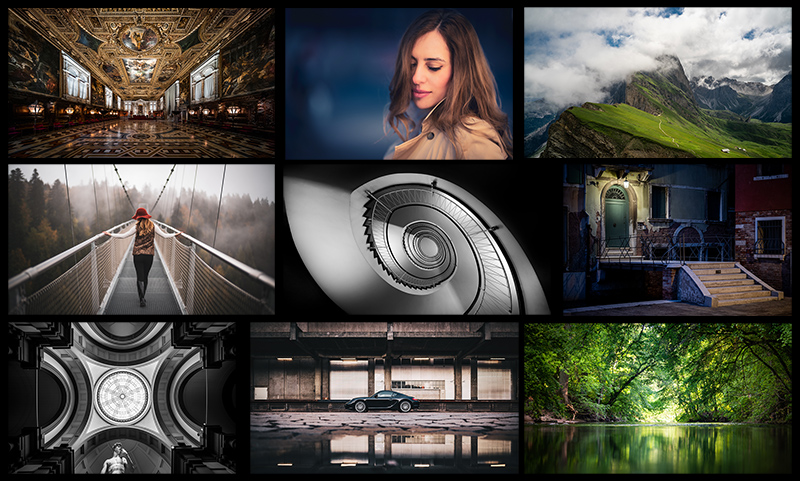 "I guess barely everyone will say 2020 was a great year and I totally agree here. Generally I like to travel a lot but this year this was hardly possible, even simple weekend getaways were often out of the question. Still, I can say I tried to make the best of it and when thinking of the year in retrospective and looking at the pictures I took it wasn't that bad after all. Try to remember the good times, the additional time you got to spend with your loved ones, but maybe also the things you could do this year that you didn't find the time to do before, like in my case selling the Pokemon Trading Card collection from my childhood on eBay."
Jannik
Jannik is the only one who had to care for a little kid in times when childcare was closed for longer periods so he reviewed only the not that exciting Tamron 2.8/35 Macro but behind the scenes he shared with us many exciting his bird photographs. I really hope that one day he will find some time to write about his experience photographing birds with the a9, a7rIV and the 200-600mm.
"After a few years without extensive traveling, 2020 should have been the opposite to me. Due to well known reasons, my flights to Lofoten and Hanoi got cancelled early in this year. My first frustration about the situation turned into motivation to discover the local nature around my home. I actually found a new hobby and got pretty obsessed about wildlife photography, especially birding. I learned a lot about this genre of photography and also about zoology, both important skills that will stay relevant for me after the current crisis. This image of a bearded reedling is a good example of my most loved and hated lens of 2020, the Sony FE 5.6-6.3/200-600 G OSS which needed a camera change from the Sony A7RIV to Sony A9 to work in a satisfying way."
Juriaan
Juriaan reviewed two rather contrary tele lenses: The expensive, heavy and state of the art Sony GM 100-400 f/4.5-5.6 and the affordable and light Canon nFD 3.5/135 from 1979 and again he showed that a photographers skill is key to successful photographs, not deep pockets.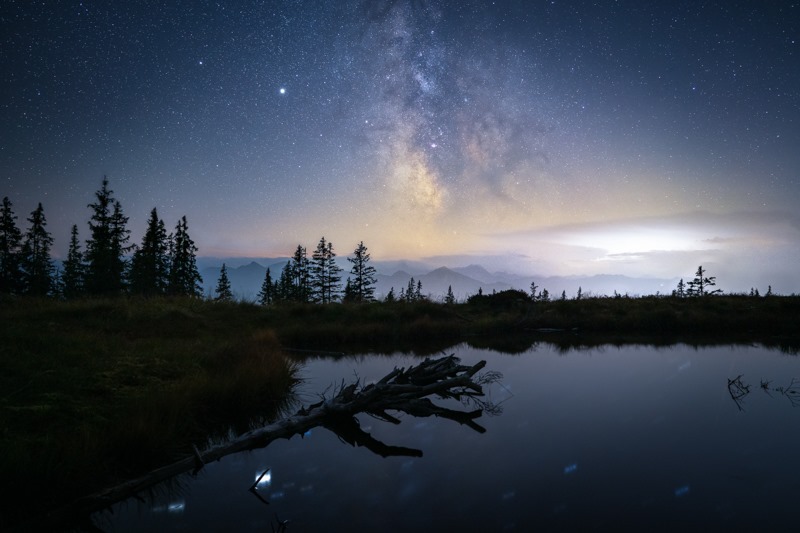 "Halfway September Covid-19 numbers started to increase in the western part of the Netherlands (we live more to the east), so we decided to go for one last trip when it still was possible. During this trip I captured my only milkyway core of the 2020 season and I collected most samples for my upcoming 1.8/50 Canon nFD review. The thunderstorm next to the milkyway makes this picture really symbolic for 2020, even during periods of "clear skies" the next storm is not far away."
David
David had an even worse start into 2020 when unprecedented wild fires destroyed much of nature around him and came a few hundred meters close to engulfing his house. Before all this happened though he finally took part in the manual photographers series and he finished the epic Guide to Classic Olympus OM Zuiko lenses on film and Sony Full Frame.
"After nine months it was at last legal to go on a holiday. Since we were working form home, we basically work all the time unless on holiday. So this image of the wonderful remote lighthouse we were privileged to stay in is a symbol of the huge relief of talking time out to walk and relax, and also of hope for all of us over the next year."
Philip
Photographically 2020 has been a very good year for me. I got outside a lot more than the years before. One result of this was my article a Photography Ride through spring. Working as a teacher first teaching remotely under lockdown conditions, then under continually more concerning conditions in person demanded a lot of me, so that I had little passion left for getting and reviewing new gear so I mostly wrote stuff about my existing gear like Lenses in the field part 1: Out in nature with the Voigtländer 40mm F1.2 and the long-term review of the Voigtlander 2.5/110 Macro.
"I took this image on a small detour of my daily 19 km commute to work by bike. It shows how my intensified passion for cycling can enable my passion for photography. This moment was one of the highlights and I am not only riding on forest paths through idyllic landscapes in great weather conditions. But just being outside, being active, observing nature and taking a snap here and there is a great counterbalance to the everyday stress these times bring with it."
Team
As a team we put a lot of effort into our Guide to the best 50mm Lenses for full frame Sony E-mount cameras, we updated our Guide to best 35mm Lenses as well as the Sony FE-Guide. We also asked for reader submissions and each processed the same image according to our own taste.
Also mentioned should be Nehemiah's update of the Pentax SMC FA 31mm f1.8 Limited review which is now super in-depth.
Thanks!
And finally a big thank you to you as our readers who visit the blog regularly, who add to our articles with your comments and who recommend it to others!
The following two tabs change content below.
I have two hobbies: Photography and photographic gear. Both are related only to a small degree.
Latest posts by Phillip Reeve (see all)