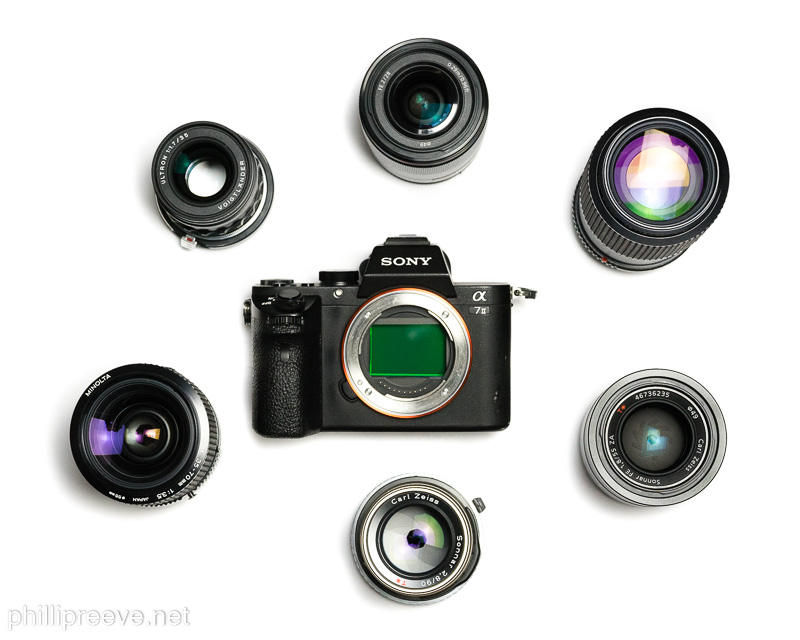 Lens design, like clothing, is subject to the whims of fashion. These fashions dictate what tradeoffs the designers make. Every lens is a trade-off between many characteristics. The more important ones are in our eyes: speed, sharpness, price, size, weight, bokeh, chromatic aberration, distortion and vignetting.
The currently fashionable tradeoff that  Sony and most others adopt emphasises  performance and bokeh at the expense of  the size of lenses. The Sony FE 1.4/50 ZA or 2.8/24-70 are good examples of that. These lenses are certainly good tools for some applications where only their excellent image quality matters and their significant size and weight does not. Our point  is that a great lens does little good if it is so heavy that you leave it at home because of its weight. So we would argue that probably most photographers would get better results with lenses which are a little slower or a little less perfect but in their bag and not left at home.
Manufacturers focus their resources on faster, bigger and better  lenses, which of course makes perfect commercial sense. The pity of it is that this comes at the cost of less fashionable lenses which many of us would probably enjoy more. This article is about kinds of (older) lenses that we see as inspiration for lenses we would love to see made in E-mount but with the best technology available today. By accepting a few minor tradeoffs, rather than just trying to give the photographer performance and speed bragging rights, lenses can be significantly smaller. Sometimes that tradeoff might be speed only, sometimes a little peripheral performance at wide apertures might be traded off for handling.
Before we go any further: we are not talking about simply copying old 'classic' lenses (maybe with minor improvements) and launching them on kickstarter. We want as good performance as possible within the constraints of a reasonable budget and size. We are talking about types of lenses which aren't now being made in E-mount, and which—with the benefit of modern design, materials and electronic contacts —could be a huge asset to our photography. Comfort certainly plays a role as well: Not having to think about an adapter and having exif simply makes life easier.
We'll start by giving some examples where we think makers have found a good balance between handling and performance. Then we'll get down to business: we'll discuss the older lenses that have no modern equivalent, and should have.
Continue reading Our E-mount Wishlist: Slower or Less Perfect Lenses →