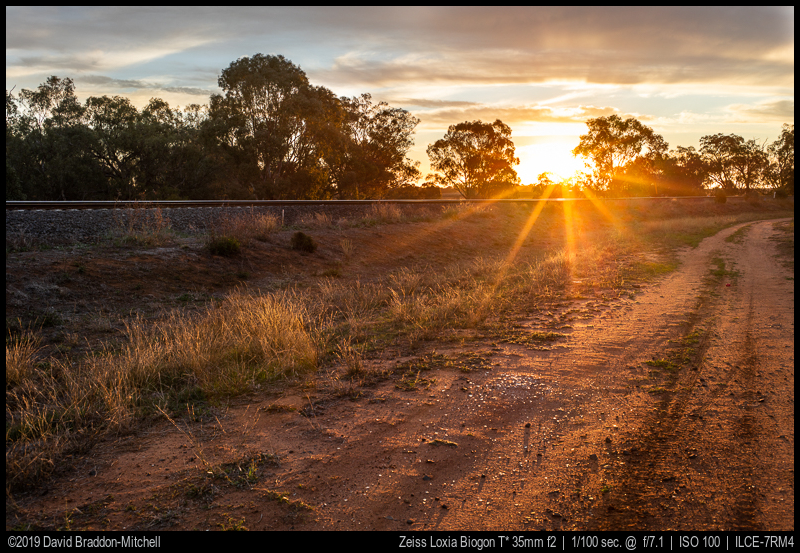 This isn't a full review: if you want to check out the SNR then Bill Claff's site Photonstophotos is where you want to go, and for technical analysis of many features of the rIV the Jim Kasson's series is by far the best resource. Both of these sites are much to be preferred to any of the camera review sites if you have a modicum of technical knowledge.
This article, though, is more of a personal discussion of how much the differences between the A7r4 and A7rIII matter to me: and a spoiler is that while there are lots of technical differences which you can read about in the sites I mentioned, they aren't the most important ones.
So as you can tell already, I made the plunge. Was it a good idea? that's what this article may help you decide!
If you end up finding this useful and decide to buy one, using one of the links below will cost you nothing, and will make a small contribution to the cost of this site. None of us does this for a living, we don't run advertising, and the small commissions just help make it possible to keep the site going.
You can buy it from B&H here
You can buy it from Amazon here
You can buy it from eBay here
Biggest Benefits
The biggest two benefits for me are the upgraded viewfinder, and the ability to make the AF/MF indicator red.
The upgraded viewfinder is great. It's now about 5mp, and is noticeably crisper than the A7rIII. I find myself rarely or never using focus peaking, and often magnifying a little less in manual focus. This is really nice: it's much less distracting not having focus peaking. Make sure you have the viewfinder refresh rate set on standard: the resolution drops at the high setting (the high setting is useful though – for example you might use it in  a  memory setting which uses high burst rates to follow action with autofocus. In this situation refresh rate would be more important than resolution).
The second improvement is the new, red colour available for the AF/MF target. This is wonderful! As someone who uses manual lenses maybe 2/3 of the time, my practice has been to move the focus target over what I want to focus on, then use a press of the joystick to magnify (setting initial mag to 5.9x eliminates an extra press you might otherwise need). But so often I would lose the target – it would be quite invisible. So I would have to reset it to the centre, and move it again, in the process losing the shot I wanted. The red target is really easy to see and I would personally pay big money for it. I'd also resent it big time as well, though, because it's the kind of thing that could easily be made available on the rIII by firmware.
I think the enhanced sealing is also a big benefit. I have hated the way that I have babied the previous bodies in drizzle. Reports on the sealing of the rIV really do seem to indicate improvement – not just on the achilles heel of the riii which was the baseplate (never set an r3 down on a damp surface). The larger buttons which some people love for their ergonomics also are easier to make seals for apparently.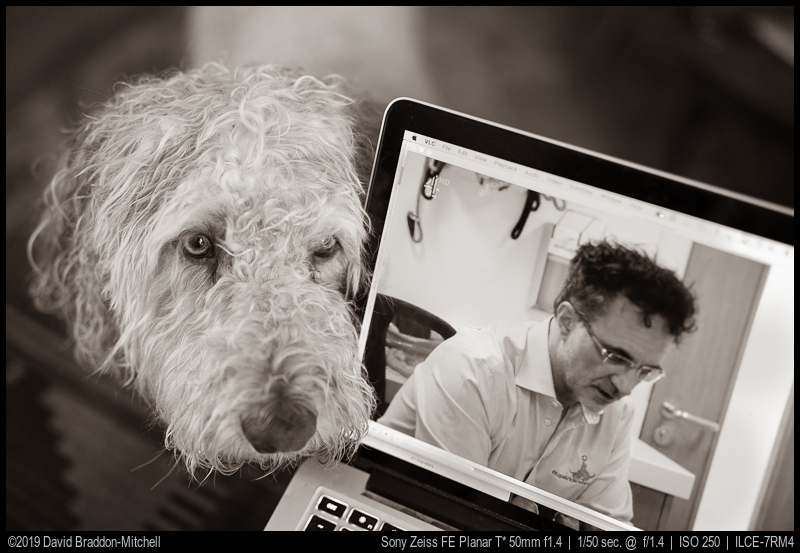 Image Quality
The short answer is that is very similar to the rIII; the longer answer is a bit more subtle.
First, the elephant in the room is the pixels. People seem to be divided into two camps about the megapixel wars. Those who hunger for more, and those who think they make things worse.
On balance I think the boost to 61MP is worthwhile but not something to make big financial sacrifices for.
The first reason is the oversampling benefits. If you take a 61MP image, and downsize it to 42, you see significantly less false colour and moiré. This is because these aberrations occur at the pixel level, so you are in effect shrinking them by downsizing. So in prints of the same size, or images displayed on a monitor of the same size, rIV images show a bit less of these issues. This is nice; not a big deal, but nice.
The second is the large printing benefit. I don't make large prints that often, but I do maybe once a year, either for friends or myself. I never commit to a print soon after I take an image, rather I might print one a year after I've processed it, when I'm sure it deserves a place on the wall or to be presented as a gift. So I can't decide when shooting that I should stitch, or use pixel shift, or use one of the other methods to make a large print a bit better. The quality has to be the quality that I use regularly. 61mp is not that much more than 42; about 20% linear, but that isn't nothing. Only last month I was printing this image from last February: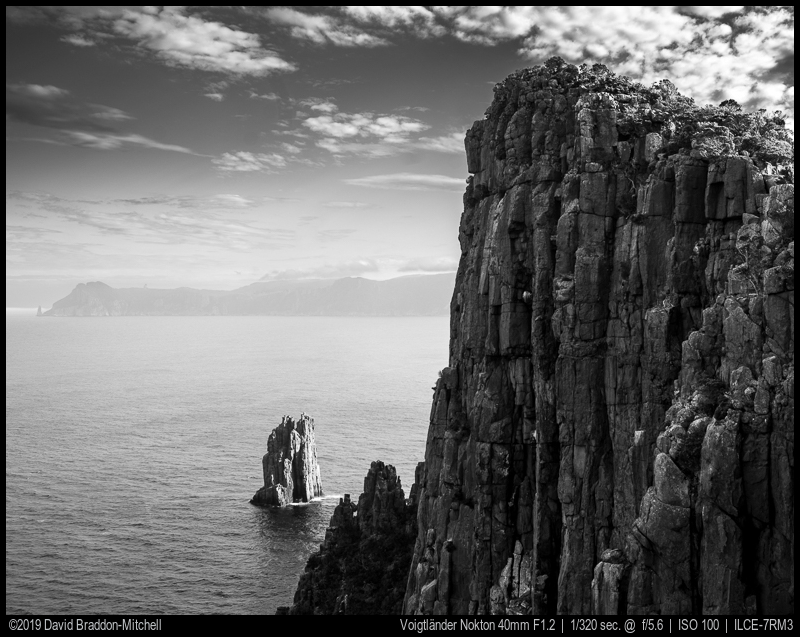 And I was displaying it at various sizes on a 5K monitor to figure out the maximum size I could print it before it would fall apart a little on close inspection. That size wasn't quite as large as I would have liked. I don't think that was lens or technique related. An extra 10% or so linear size increase for the same quality would have been welcome. Again this is not a big deal, and not something I would pay the price for without the other benefits, but it's welcome.
The third benefit is of course the cropping benefit. This next image is cropped to roughly 26MP: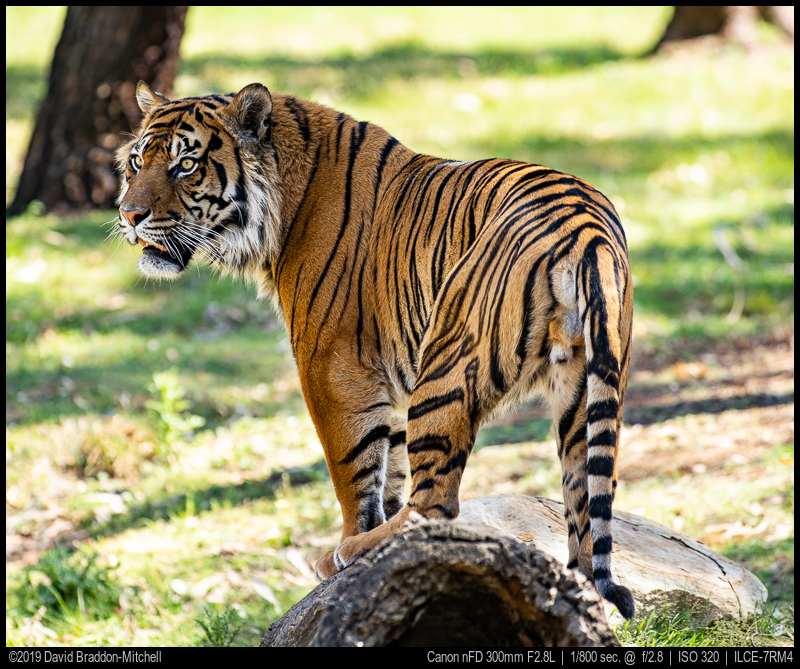 The rIV has a APS-C crop sensor area with 26MP; more resolution than most crop sensor cameras. While I don't think it makes sense to buy a full frame camera and regularly use cropping as a digital zoom (there are people who buy the 1.4/24 GM and then use it as a 2/35 equivalent in crop mode), the extra pixels mean that when you don't have longer lenses available, especially for wildlife and other long tele work, you can crop a bit more and maintain decent quality. I really noticed this benefit at a wildlife park recently. The image above is hardly any different in quality at any normal size to this one, which is uncropped: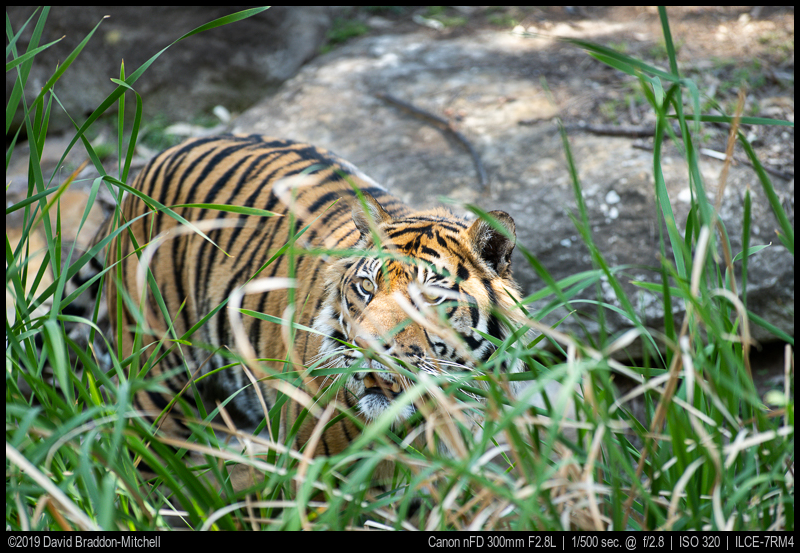 How much price do you pay for the extra pixels? Very little. Fist lets think about  noise and DR. As you'll see if you check out the technical links, it's basically the same overall as the riii. But there are, again subtleties. It's the same base ISO quality – which is impressive given the resolution boost. It's actually noticeably better than the r3 at ISO320 to 640, and barely noticeably worse than the r3 above that. At ISO 12,800 I'd say the r3 is at least 1/3 stop better.
This difference is essentially a result of the differential gain design:  these modern Sony sensors have two gain settings, one at the true base ISO, and another at a higher setting, where the noise drops. On the riii the higher gain cut in at ISO640 (which is why 640 was better in quality than 500) after which noise incresases. On the rIV that higher setting is at ISO320, and of course noise increases after that. So Sony have prioritised noise performance at lower ISOs.
Basically I'd say that these noise and DR differences are irrelevant and shouldn't play a role in your choice. It's not like the camera is no good at high ISOs. It's better than many modern ones. Nor is it true that it makes the low ISOs blow away anything. But I have noticed that for my use it's a small net benefit: ISO320 is so close to 100 in quality that I tend to use it by default when hand holding: the extra shutter speed is almost always a bigger benefit than than any tiny improvement in noise by using ISO 100 as I used to with the riii (until I couldn't get away with it and switched to 640).
The other cost for the pixels is the file sizes. I haven't noticed any change in responsiveness on my computer whatsoever: and I am using a fairly powerful computer. It's a high end laptop— powerful, but not as powerful as the best desktops for editing. The files are, after all, only 50% bigger. If you current setup is not struggling, it shouldn't be noticeable. If, on the other hand, your current setup is not performing well on the 42MP files, you might want to check. It's still possible it won't make much difference. Of course it's going to take up more storage and backup space. My solution to that is to cull more vigorously, and keep fewer alternate takes on file. That also makes searching and so on easier in the future.
Final small benefit: It seems Sony's claims of improved IBIS are true; I have a sense that it sees noticeably more reliable, and Jim Kasson's tests show that it is at least a half stop better than the A7rIII. I have a sense that it is a bit less unpredictable with wide angle lenses, too—but I'm afraid I can't confirm it because the many many  frames and complex statistical work involved in doing that is more than I'm doing to do for free! And I'm certainly not going to do what some sites do, which is shoot a few dozen frames and look at them and announce "proof" that it's better.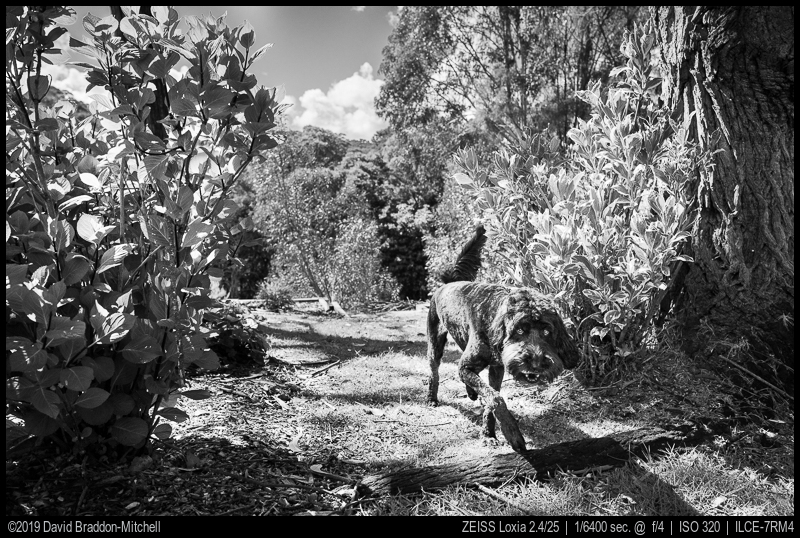 Will My Lenses Cope?
People some times ask things like "will such and such a lens resolve 61MP" as though somehow a lens might get worse with a higher resolution sensor. This is a serious mistake. The system resolution over the image will improve with *every  lens* no matter how bad. Of course the better the lens, the more significant the improvement. And thus you will get more improvement in the centre than the edge with most lenses, since the centre is usually better to start with. But there will be some improvement everywhere. With poor lenses, there may not be much resolution improvement visible: but there will be some, as well as the moiré improvements. Where does this myth come from? Probably because people are inclined to check images in so called "1:1" on a screen, where each screen dot is mapped to one pixel. The more the pixels, the more you are in effect magnifying the image when you do this, and so the more visible aberrations are. But over the entirety of an image displayed at a fixed size on a screen or print, there will always be (subtle) improvement. The other way in which this might arise of course is that with a poor lens, if you want to use the extra pixels for printing or displaying larger, the lens may not be good enough. But displayed at the same size, to repeat myself, there will always be improvement….
Will diffraction start much earlier?
In many ways this is a myth, in one way it's true.
What's true is that the sharpness of individual pixels is maybe less than half a stop (not a whole stop) more affected.
But that's not relevant at the image level, because there are more pixels. For any given display size for the image, there's no difference in the effect of diffraction on the image. Of corse if you plan to display the image larger with the r4 because you can, thanks to the extra pixels, then you need to worry about diffraction a bit more. But that would be true if had uprezzed a lower resolution image.
So you are never worse off.
The other respect in which it's a myth is that there is no magic point at which diffraction starts to affect an image. It starts from wide open. With a perfect lens it'd be diffraction limited from wide open. So it'd be sharpest wide open, and then every time you stop down it'd be less sharp due to diffraction (this is actuall practically true on sone smaller format lenses). What people call "diffraction starting" is usually just that with less than theoretically perfect lenses they improve as you stop down due to aberration control, and so performance improves even though diffraction makes it worse. But eventually more stopping down doesn't improve it more than diffraction harms it, so you see it starting to get worse. On the best full frame lenses we are already seeing best performance centrally at f2.8 or wider, and then it gets worse as you stop down due to diffraction. But that doesn't mean it's bad stopped down (or that it's worse than a less perfect lens where you might see a pattern of improvement until f8, where performance is best, but possibly worse at f8 than a lens which peaks earlier and declines to a still high value at f8.
Autofocus
There's no doubt that the AF works a bit better in every way; but keep an eye on other sites that are more AF intensive for that. But there are two things I should definitely comment on here.
The first is the tracking AF; it works so much better than the lock-on AF of the gen 3 cameras. I don't know if the R4s tacking is as good as the A9 – I've never used it. But it is a world ahead of any earlier A7 series, and if you take the kind of action images that need it, it will really work for you. Obviously if action and sports is your main thing then the A9 (or the A9ii due soon) may be a better bet. But if you are a landscape, cityscape and portrait enthusiast who has occasional but real needs for tracking for sports, then that could be a reason to upgrade to the r4 from an earlier generation model.
The second is a byproduct of how good the tracking is—it's changed how I use AF for the better. What I used to do was use the joystick to move the indicator around to the point where it was over the subject, and then AF. Now what I do is leave the indicator in the centre, AF using expand movable spot with tracking on, and then I can recompose however I want, and the tracking keeps focus glued on the original subject. It's like old fashioned focus and recompose, only with the focus adjusted. This is just great: it always took time to position the AF indicator the old way, the new way is much faster. But perhaps even more importantly, it means that I'm not stuck with the original composition—I can experiment with different compositions and not worry about focus. Previously I has to either move the AF indicator again to recompose, and then refocus, which was time consuming, or else lock focus and recompose, which made error likely. This discovery has really increased my enthusiasm for the new system.
Of course this method would work with central focus: place the central tracking focus indicator on the subject, engage AF, and recompose and the tracking will keep your subject in focus regardless of composition. So do I use a movable spot? It's because of how much I use manual focus. If you switch to manual focus, you don't want to use focus and recompose because without tracking it causes focus errors. So if focus indicator is movable you can compose, move the indicator over the subject, and magnify and focus (of course in situations where magnification isn't required there's no need to move the focus point.
The AF also seems to improve performance with lenses whose AF is not the greatest. For various reasons I had only the Sony 2.8/50 macro with me when I took this image, and the improved AF tracking workflow, combined with the AF of that lens seeing to work faster than it did on previous bodies, meant I was able to take the image very quickly before the subject began to get self conscious.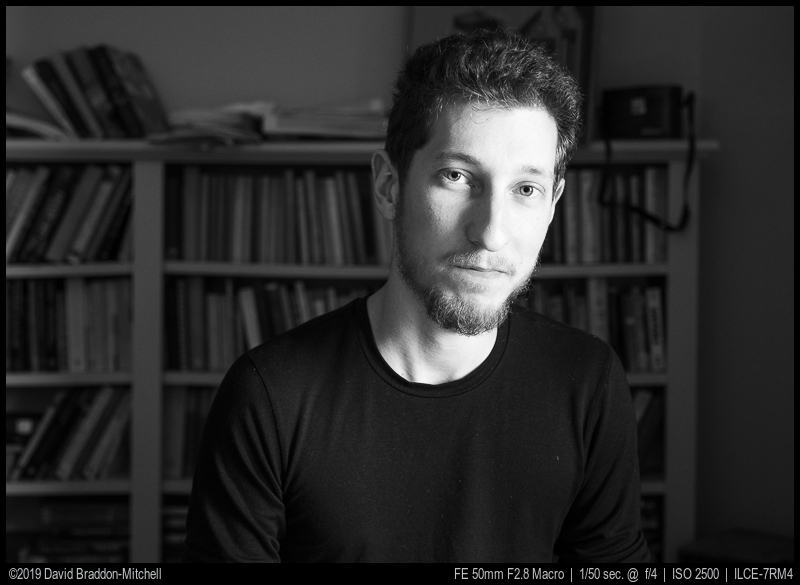 Precision and Caveats
There are a few small issues to be aware of, but they are no worse and sometimes better than previous models.
The camera goes to 12 bit precision in continuous shutter and compressed RAW.
But with uncompressed RAW it's always 14 bit with one exception (LENR, or dark frame subtraction for long shutter speeds, turned on. Just turn it off: it's not very effective)
Uncompressed RAW means you won't get the full 10FPS; but it's about 7 which is plenty for me (and when you need 10 the compression is no real issue). 7 is about the point where the viewfinder keeps up best too.
The read speed of the sensor is a little slower (less than one stop) than the r3. This is the only feature which is a little less good than the r3, and it's I guess inevitable with the higher resolution. This only really affects you when you are trying to shoot action with the full electronic shutter: it means jello-frame distortion (for example a golfers golf club looking curved) may set in half a stop earlier. Just switch to EFCS or mechanical shutter and the problem is solved. The mechanical shutter has been upgraded (perhaps because of this, or more likely for the A9II) and is quieter and less prone to vibration than the already very good shutter of the R3.
Ergonomics and Physical Changes
A lot of folk love the new ergonomics; the bigger grip and the larger buttons. I don't care much at all. In fact probably I prefer the r3 because it's a tiny bit smaller. People with very large hands may prefer the new deeper grip. People who hate it when what Americans call the 'pinky' (the little finger for the rest of us) goes under the camera body will be pleased that it can now rest on the grip. It's possible that if you live in a climate where you can't take off your gloves to shoot that the new buttons might be a bit better. Otherwise the buttons are probably preferable, but not an improvement I'd pay more than a week's coffees for.
The new camera is apparently better sealed than the previous ones. The card door is now a bit more robust (and both card slots are now UHS-II which is a relief) and there are more and allegedly better seals everywhere. This is something whose real benefit I'm unsure of—so long as you didn't set the r3 down in a puddle its sealing was pretty good—but it does make me feel more relaxed in the rain. There's also a USB-C port, which is welcome both for speed and robustness.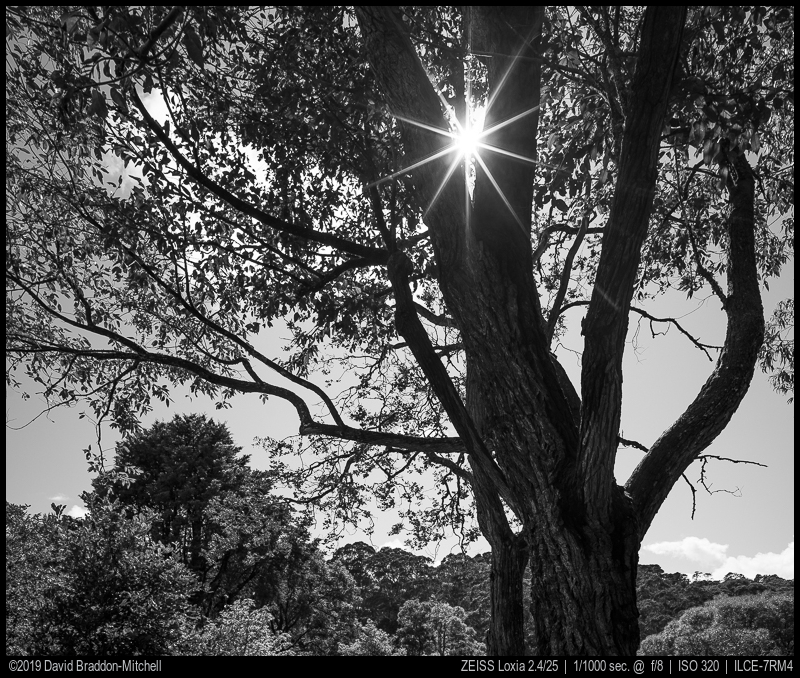 Other small but welcome refinements
There is a range of small refinements not all of which are well known which are pretty nice, here's just a few of them:
You can set a button to go straight to My Menu. This is great! It's like having two different function menus. You can also set the menu system so that it goes direct to My Menu when you press the menu button. This saves a button, but has the cost that when you are playing around in the menus, and go back to the camera, and then go back to the menus it won't go to where you were before: it'll go to My Menu. So if you have a spare button, I recommend the first method.
You can save your settings to an SD card or a phone. Also awesome. It takes a long time to set up a camera, and if you ever have to perform a general reset, or send it in for repair, or use a hired or borrowed camera this saves lots of time.
You can set a button that takes you straight to one of your memory settings: if you are in a hurry working at eye level this is way faster than moving the mode dial. You can either make the button toggle between current settings and the memory setting of your choice, or you can make it cycle between the memory settings. There are lots of times when I would have liked to do this when landscaping and suddenly wanting to make an image of a person or animal.
There's a feature called "My Dial" which people coming from Canon will love. This allows you to set alternative functions for dials, and then assign a key which, while pressed, changes the function of the dial. Canon users are accustomed to this as a regular thing: you hold down a button with your thumb while moving a dial. So far I've done this this for iso: assign the centre button (which I don't use) as the button I hold down, and then the front dial will change ISO. A better system, I think, than the default one of pressing a button than using the controller which is a bit clunky, or else setting the control ring on the back to full time ISO control. If you use the ordinary method, you can use the control dials to change ISO in whole stops with the front dial, and 1/3 stops with the rear dial, which helps you change quickly. You can also edit the range of ISO values you have to scroll through.
Conclusion
So should you switch? Of course only you can answer that. Switching from a second generation camera gives a ton of benefits and I think if you afford to move from a first or second generation A7 series camera you should (though you could switch to third generation). But if you are already on the third generation it's trickier. The benefits are real, and some of them I really like. I absolutley don't regret it. But if there's a lens that would really help you, but you couldn't buy, or a holiday you and your loved ones would miss out on, or whatever—in other words if it's a real sacrifice—maybe going from rIII to rIV is something that can wait. But writing this guide, putting together all the benefits, has helped me be more sure than I was when I paid for it that upgrading to the A7rIV was a good idea. I hope it helps you.
If you would like to buy an A7rIV, buying from our affiliate links costs you no more and gives us a small contribution to the running of this site.
You can buy it from B&H here
You can buy it from Amazon here
You can buy it from eBay here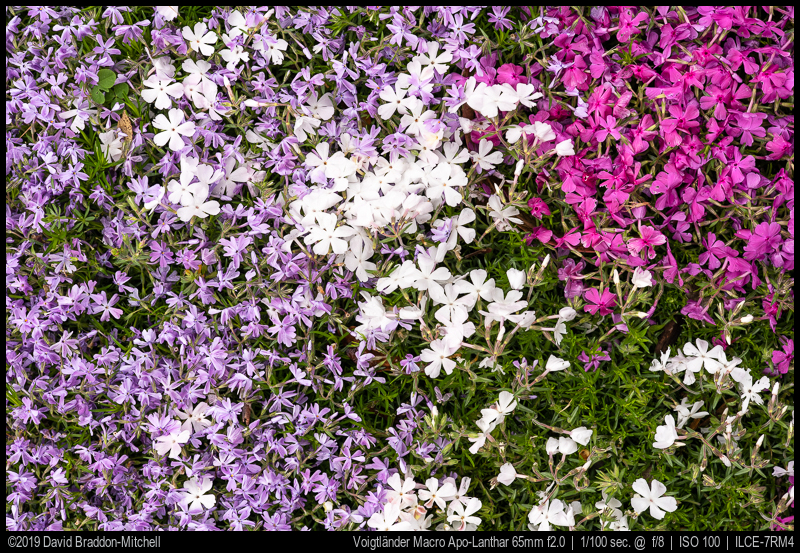 The following two tabs change content below.
David Braddon-Mitchell
David Braddon-Mitchell is a keen landscape and environmental portrait photographer. In the last decade of film he was a darkroom practitioner and worked with Olympus OM SLRs and various medium format cameras. He switched to Canon DSLRs when digital imaging improved, and made a move to Sony bodies as soon as the A7 series was born. He enjoys using a mixture of legacy manual lenses, modern manual lenses, and E mount AF lenses.
Latest posts by David Braddon-Mitchell (see all)