Introduction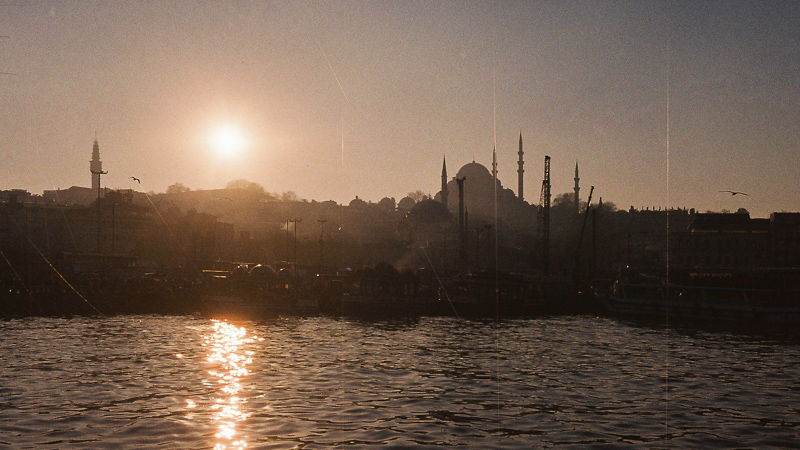 It was my second time in Istanbul and as I already covered many of the "must see" tourist sights the first time I thought it was a good opportunity to shoot some more film this time around. Being less flexible with film it also helped that I already knew what to expect and where to go.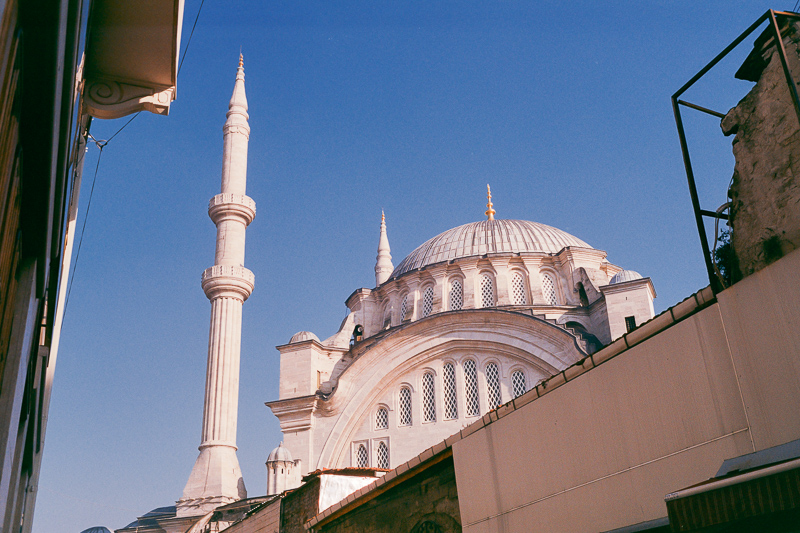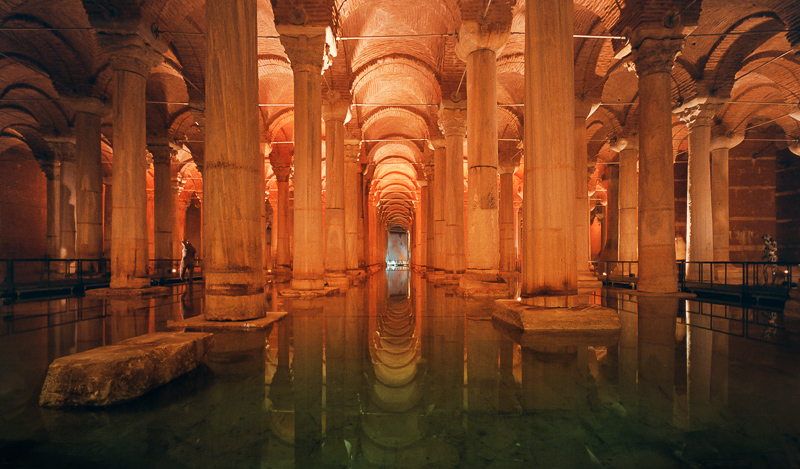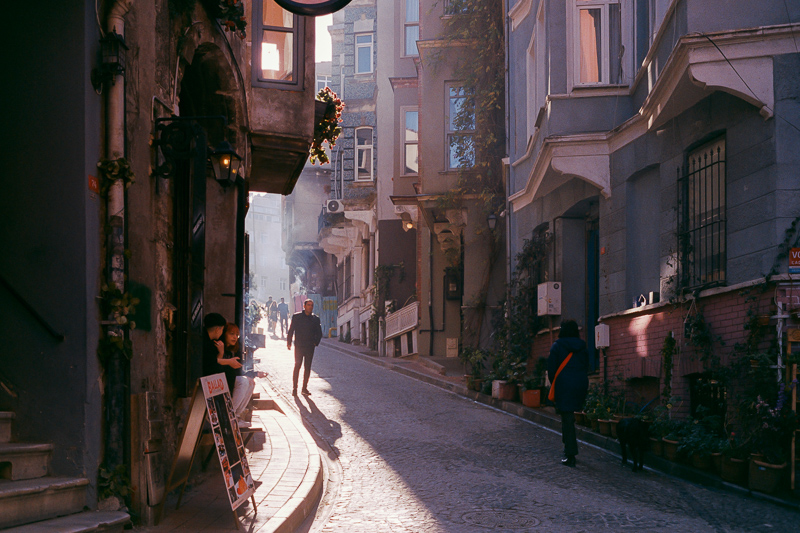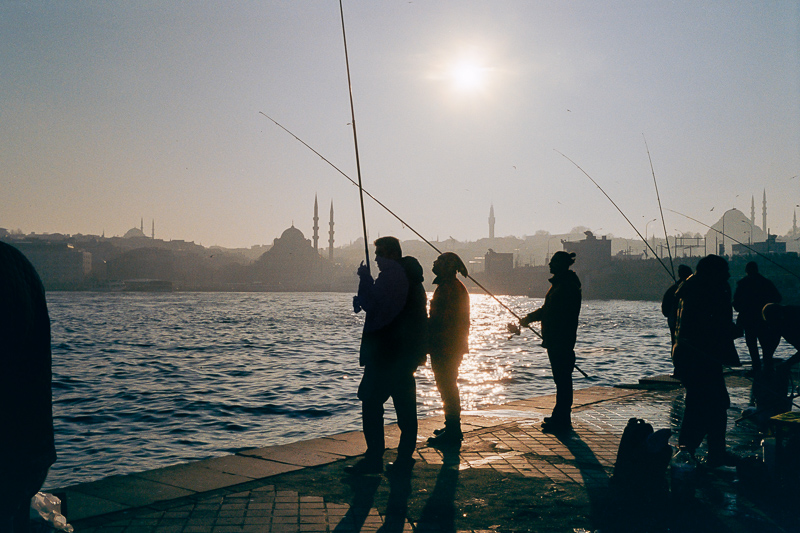 If you have been following my Analogue Adventures lately you already know some of these pictures from previous articles covering different films.
Here I will tell you which places I took those pictures and which areas I think are worth visiting.
Karaköy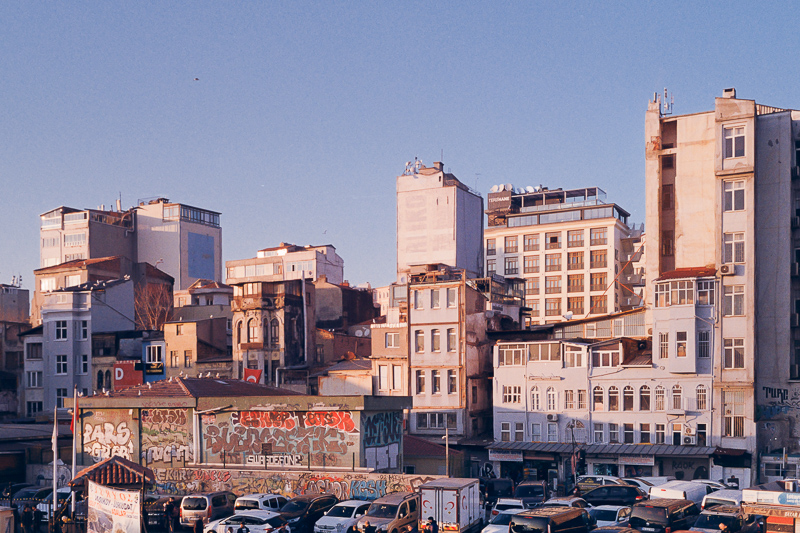 I am starting with my favorite part of the city, which is Karaköy on the European side. Karaköy lies in between Galata and Emiönü – which are the most touristy places in Istanbul – yet some parts of it are kept surprisingly original.
West of the Galata bridge is a small fish market and behind it a plethora of shops selling fishing equipment and tools. You will rarely encounter tourists in these narrow streets, but this is exactly what appeals to me: here you can still find some of that raw unpolished-for-tourists Istanbul.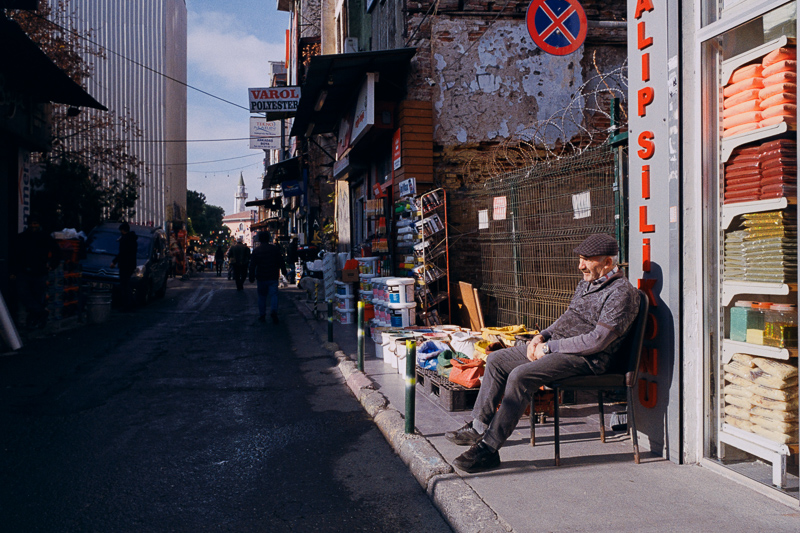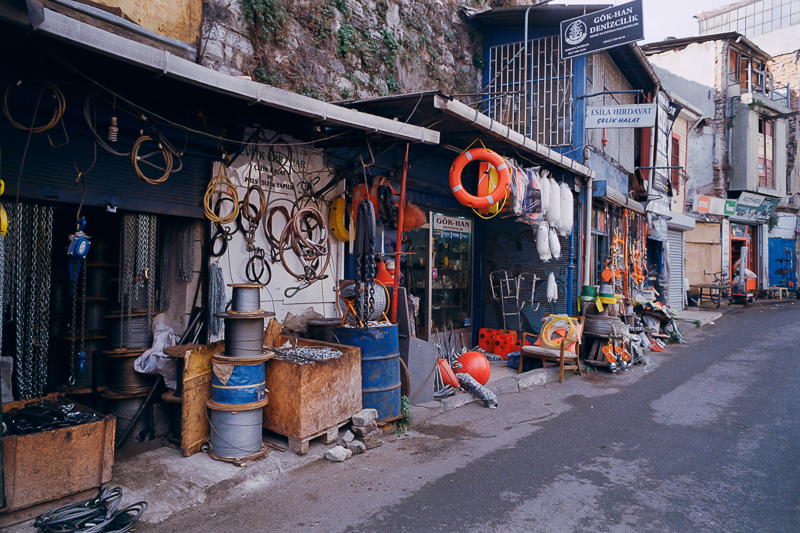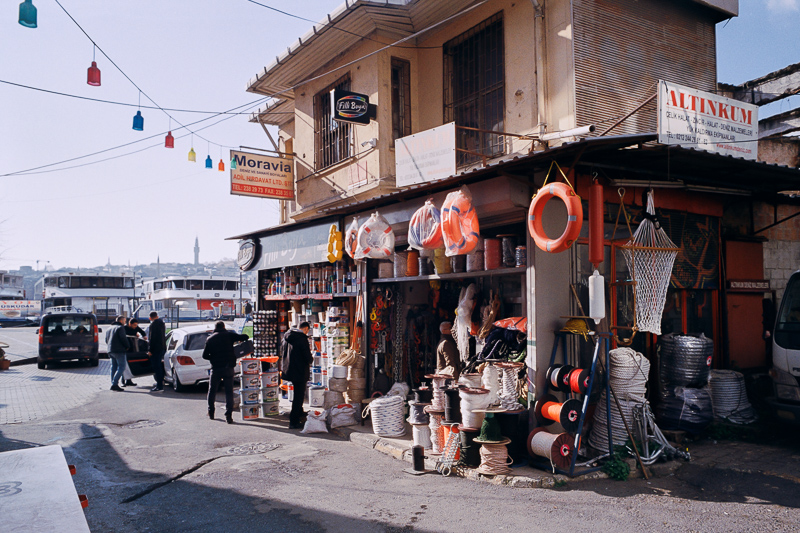 East of Galata bridge you can find a gentrification area with fancy bars and restaurants, if you walk there by the sea you can encounter fishermen on the way all day long: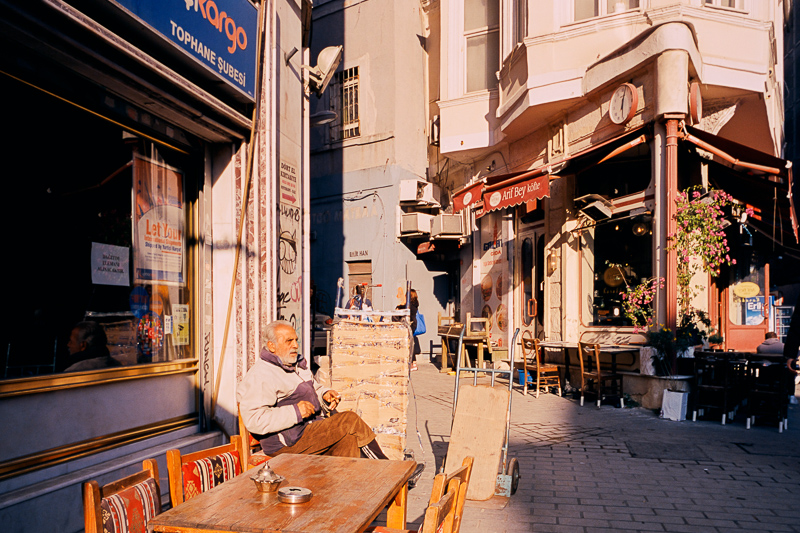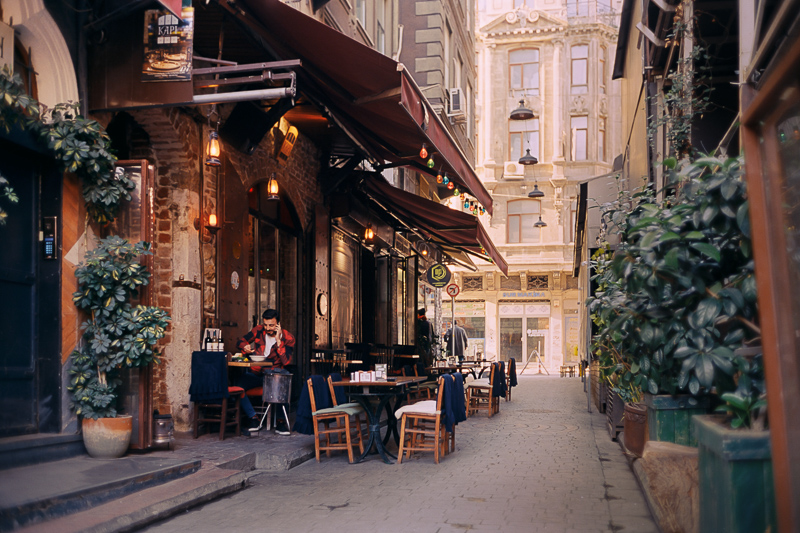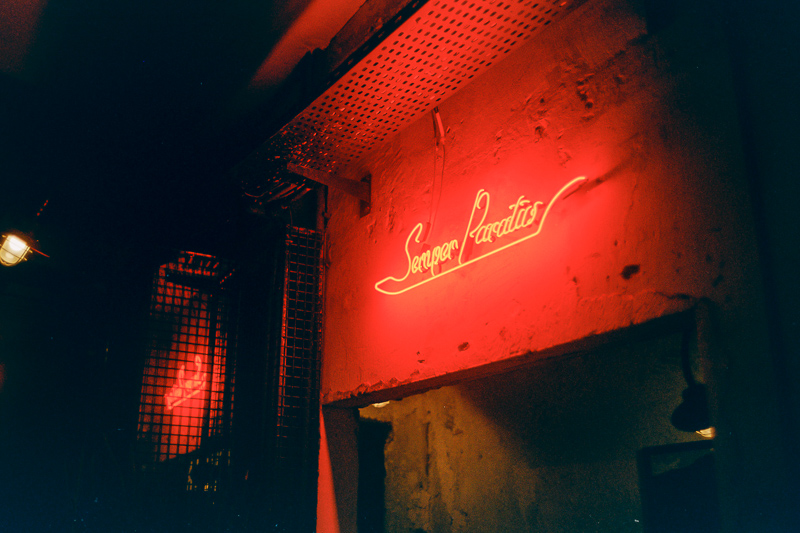 Galata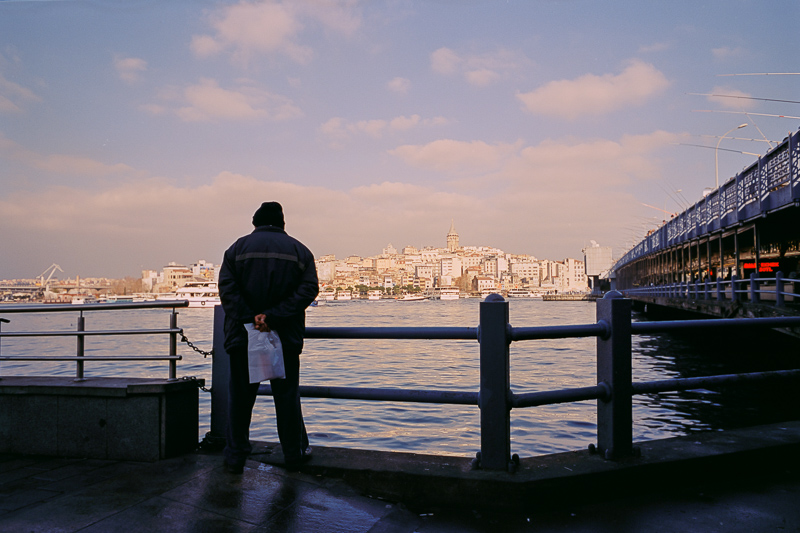 You cannot only find the famous Galata tower (you can see it in the picture above) and the famous red tram going from Tünel to Taksim here, it also leads to one of the biggest shopping streets which is Istiklal road. Because of the recent terror attack we didn't spend any time in this area, but we did visit a nice antique village close to Galata tower and also the just recently (beginning of 2022) opened Galataport shopping mall.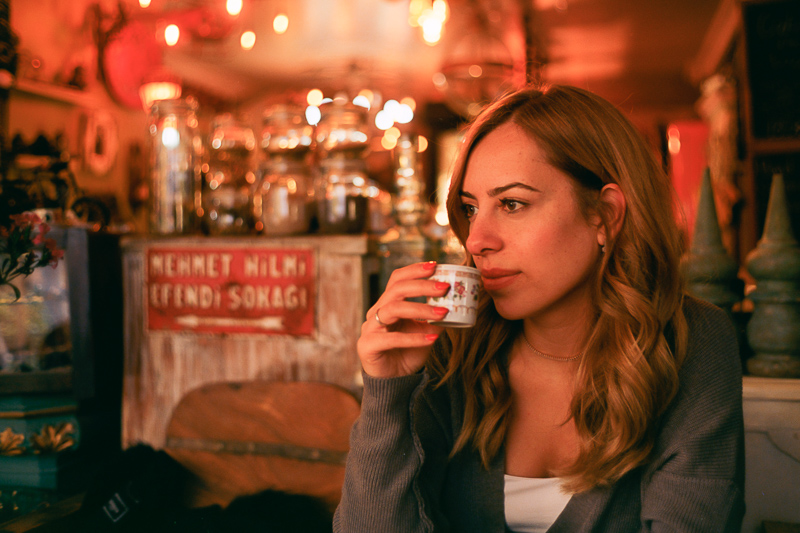 There are also some antique shops here that double as a cafe, so while enjoying your turkish tea and coffee you can check out the stuff and even take some pictures there.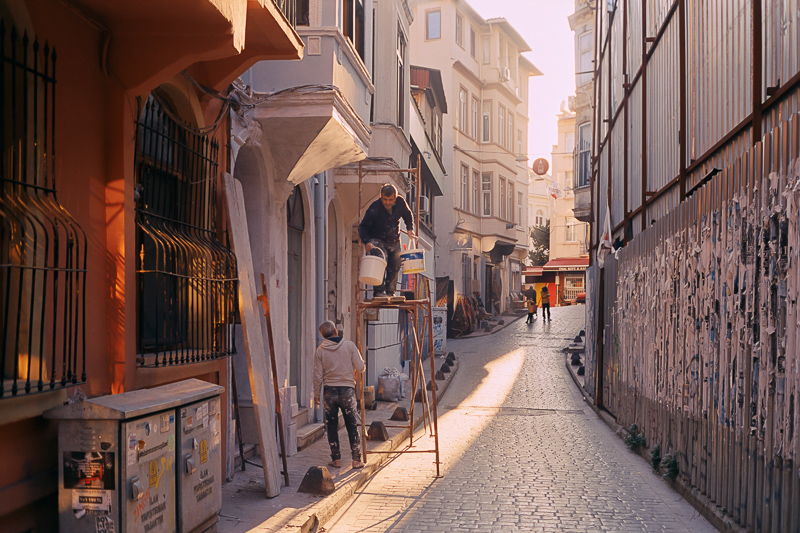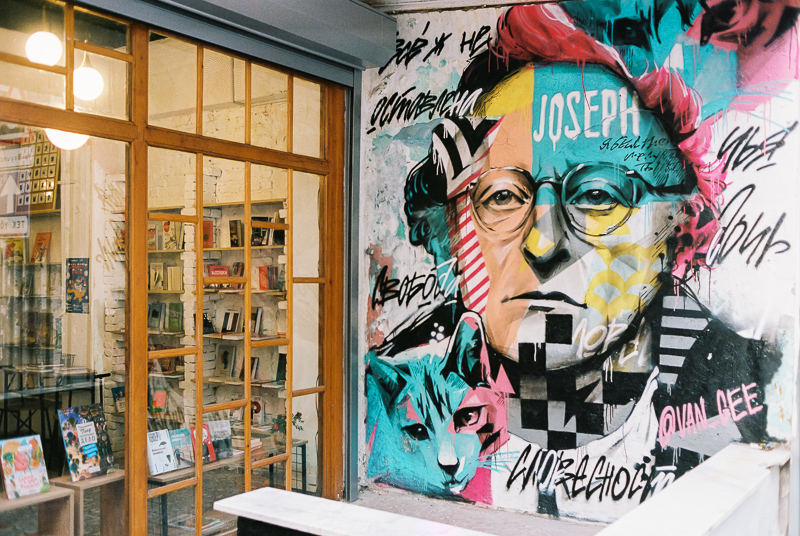 If you walk to this part from the Galata bridge or the Karaköy tram stop you can also pay a short visit to Salt Galata, a library/cafe/museum with free entry and some nicely renovated architecture: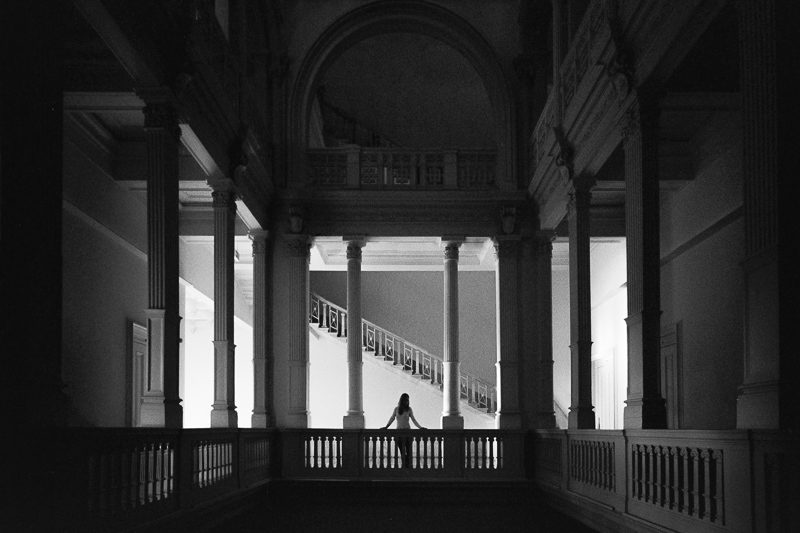 Now Galataport has been somewhat of a controversial project as it mainly appeals to the wealthier residents and tourists while some of the locals feel left behind because of the high prices of pretty much everything here.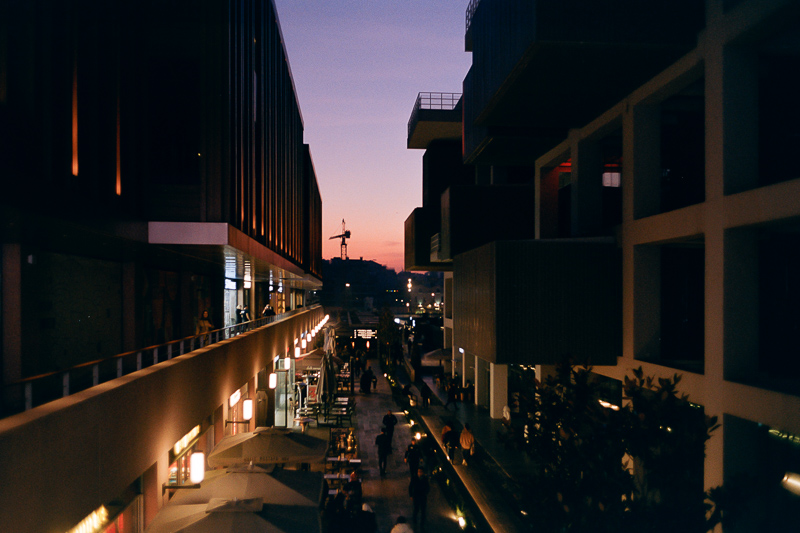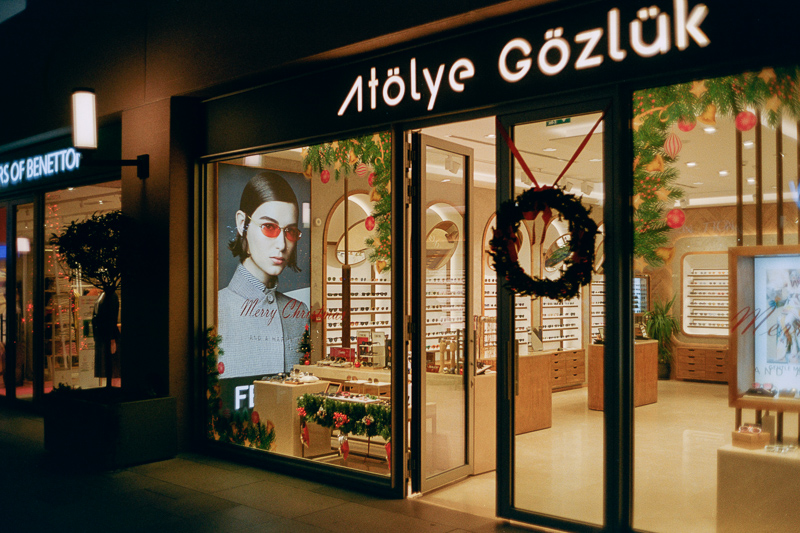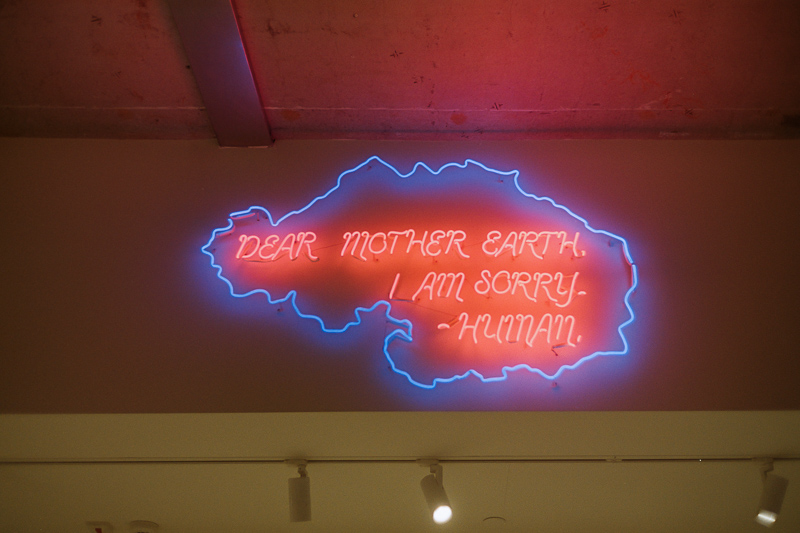 Generally the shopping mall part didn't appeal too much to me. Coming from Germany this looks like any other shopping mall you can find in pretty much any bigger city in western Europe.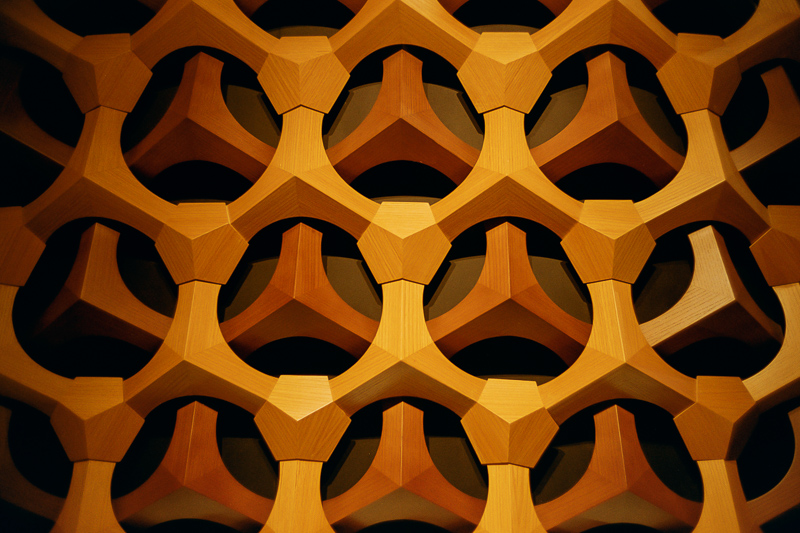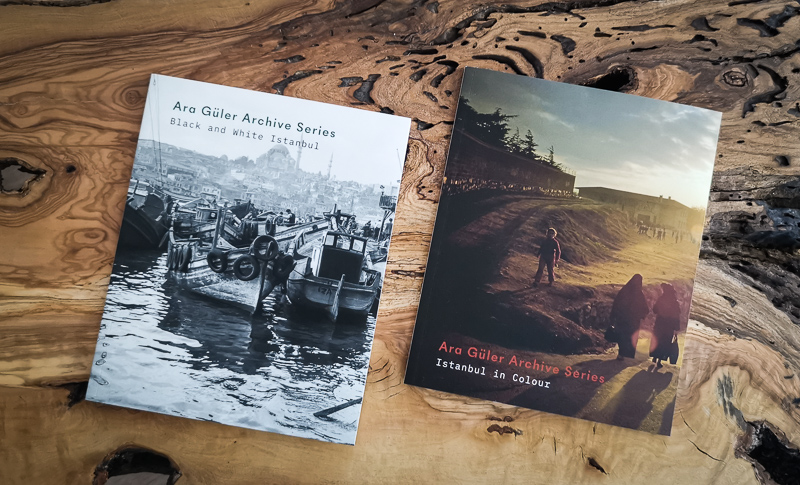 There are two things I did enjoy here though: a small Ara Güler museum with interesting interior architecture which doubles as a small Leica shop (I did buy these two Ara Güler books with street photography from the Istanbul of the 60s) and the sunset view you can get at the pier in the evening – as long as there is no cruise ship blocking the view at least:
Emiönü/Sultanahmet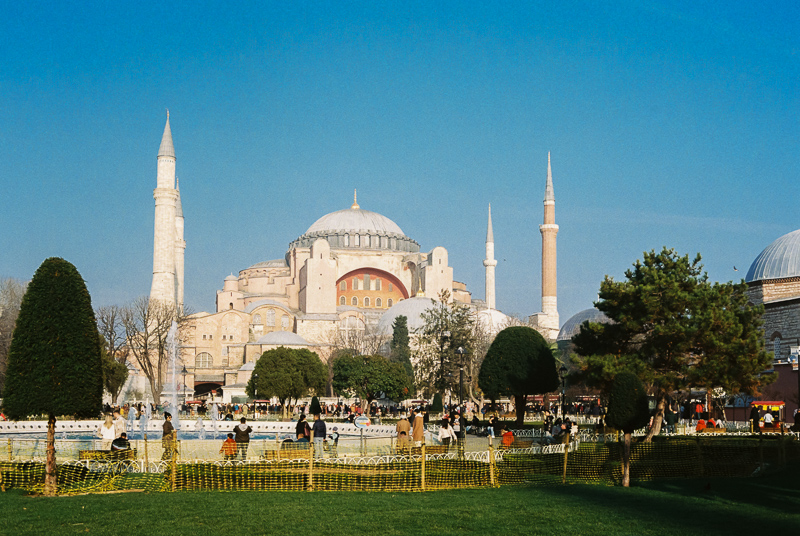 The area between Emiönü and Sultanahmet is where all the famous "must see" sights are located: Hagia Sofia (see picture above), Blue Mosque, Sunken Palace (see picture at the beginning of this article), Topkapi Palace, Grand Bazaar, you name it.
I had been visiting this area extensively the first time I went to Istanbul, so this time I mainly visited those sights that were under construction the first time, like the Sunken Palace and the Blue Mosque (still under construction).
I also couldn't really avoid visiting the Grand Bazaar at least once: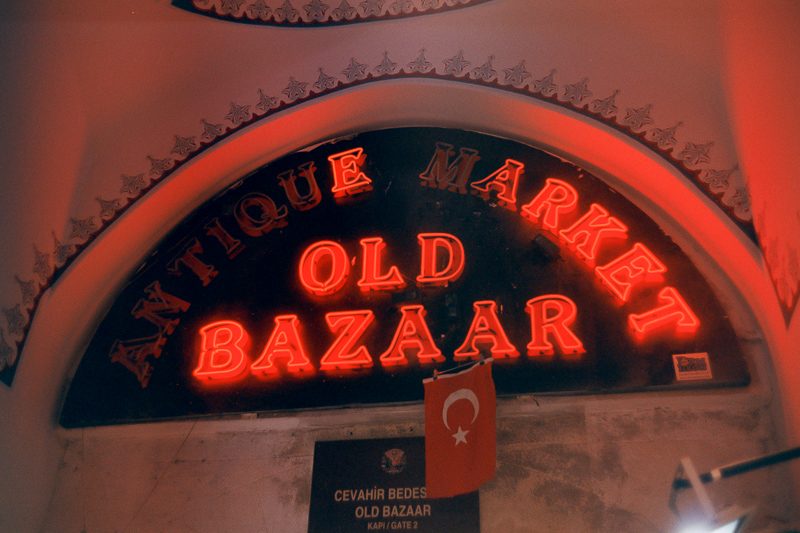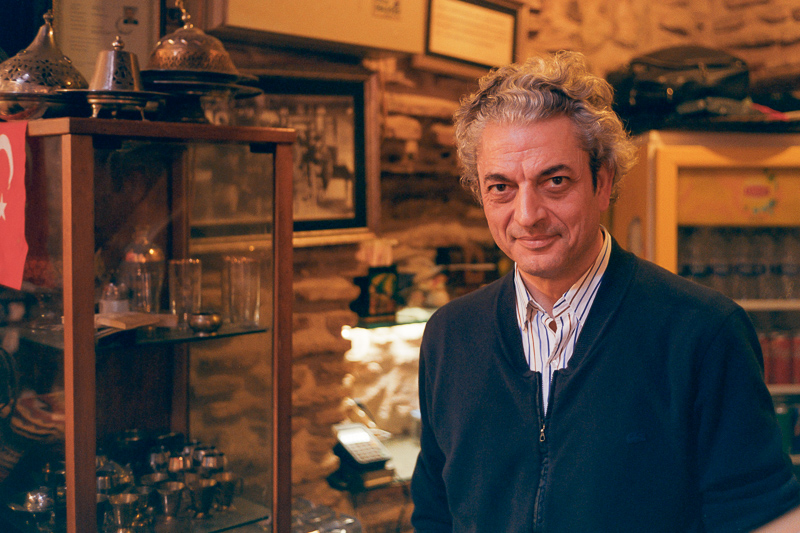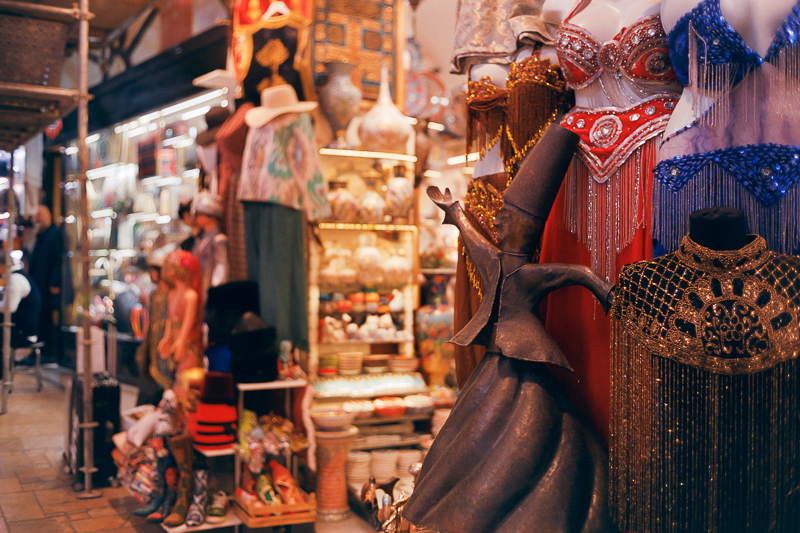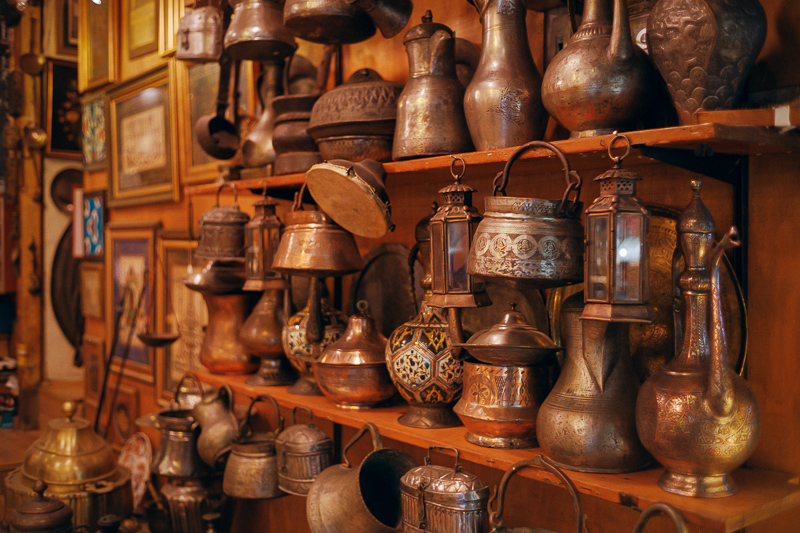 The streets in this area are always crowded, which makes it difficult to take pictures that are not completely cluttered with tourists: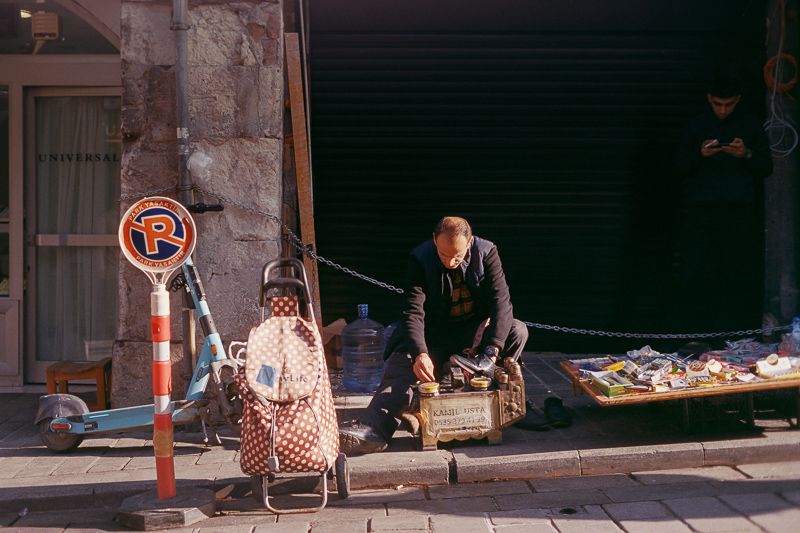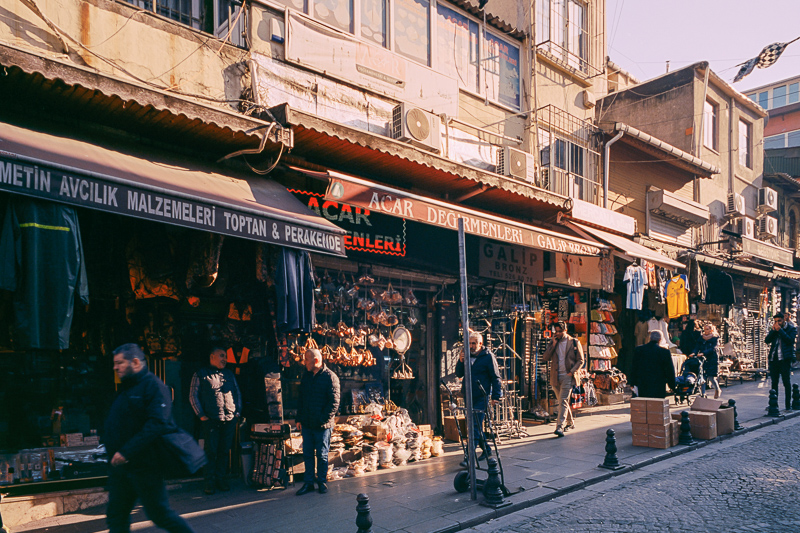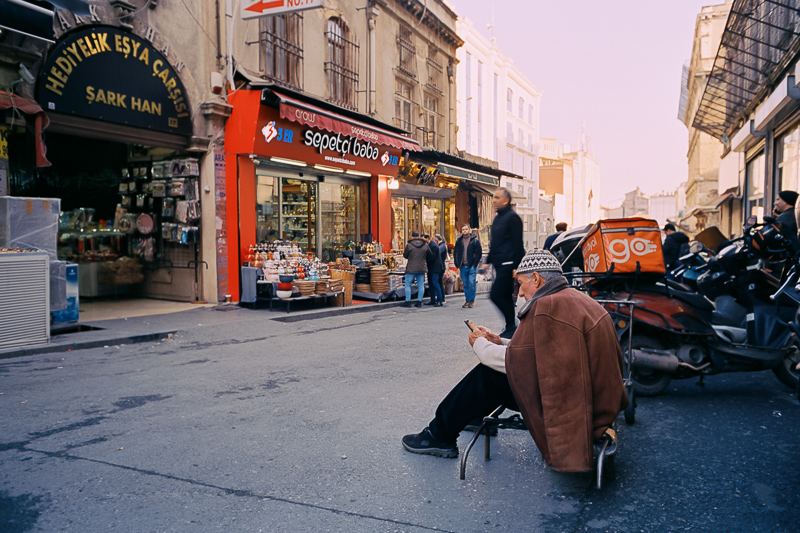 When the weather is nice it can also be worthwhile to walk up the hill to the Süleymaniye mosque. The mosque alone is worth the visit, but you also have a great view from here.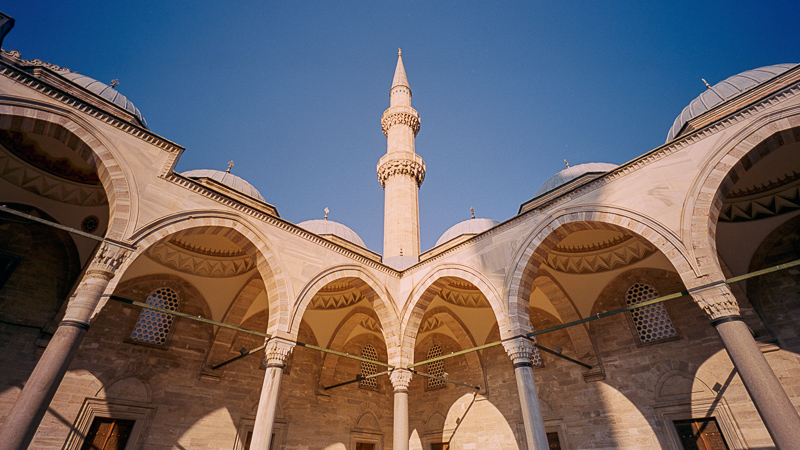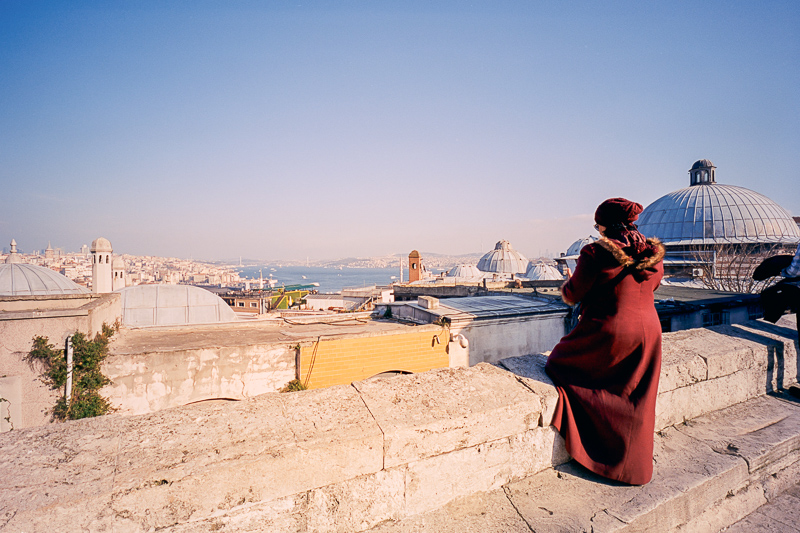 Balat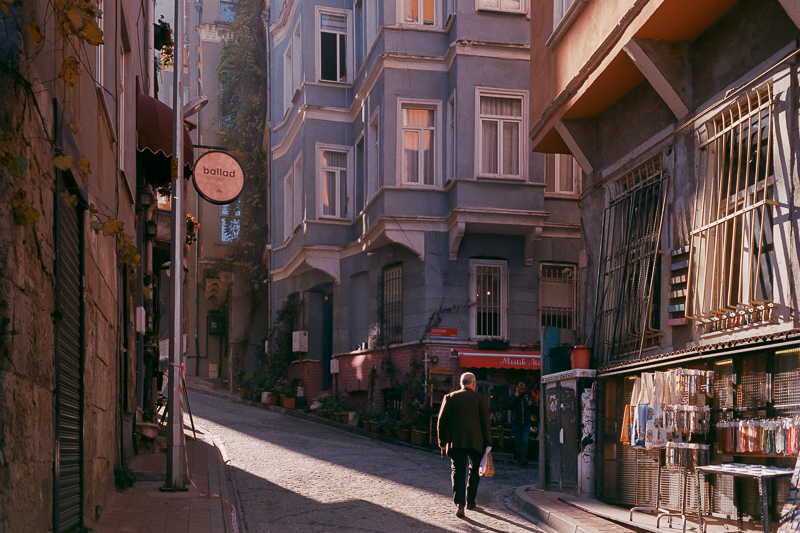 Balat has become the gentrification area of Istanbul over the last years. You can find pop-up stores, antique shops, colorful houses with sometimes nice decoration and of course small overpriced bars and cafes.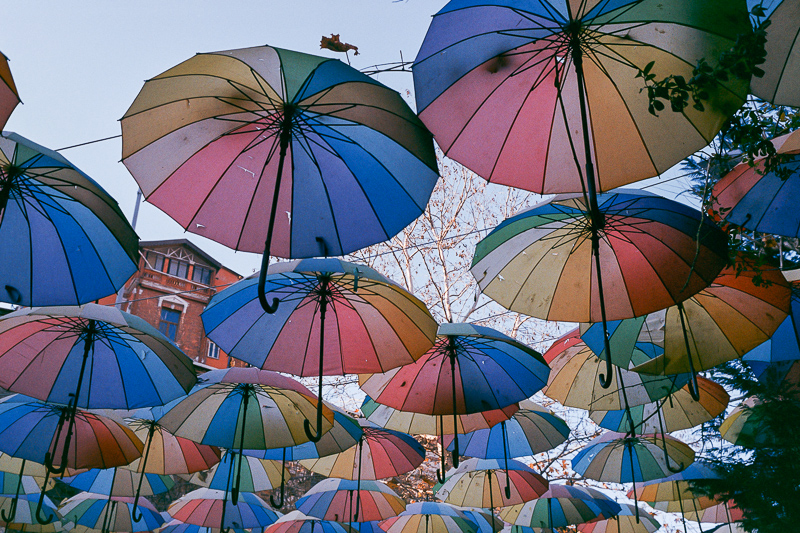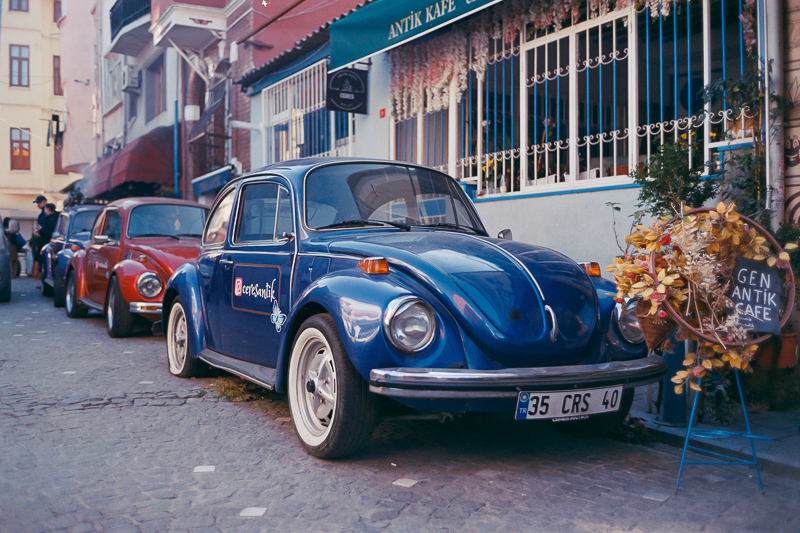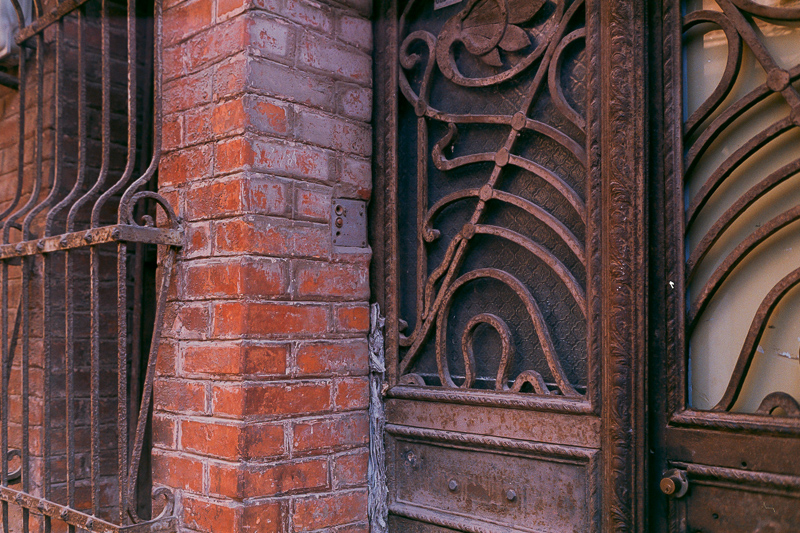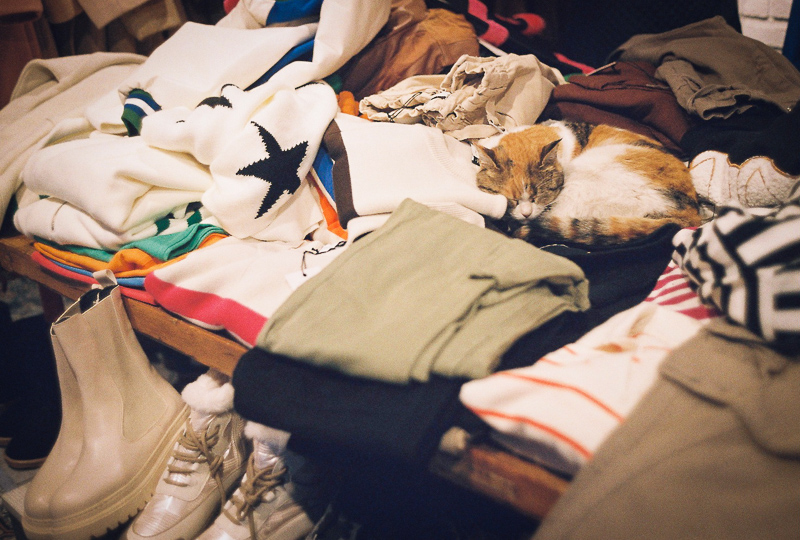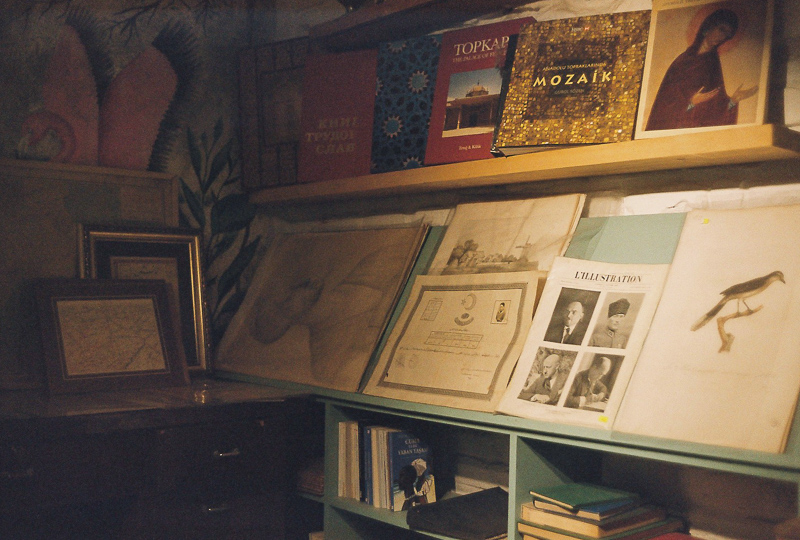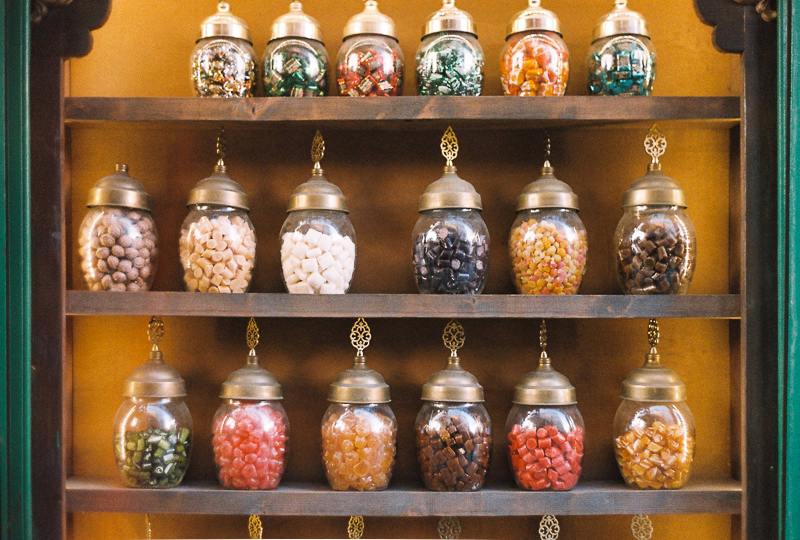 You can also find some streets here though, that haven't fully adapted to this new concept yet: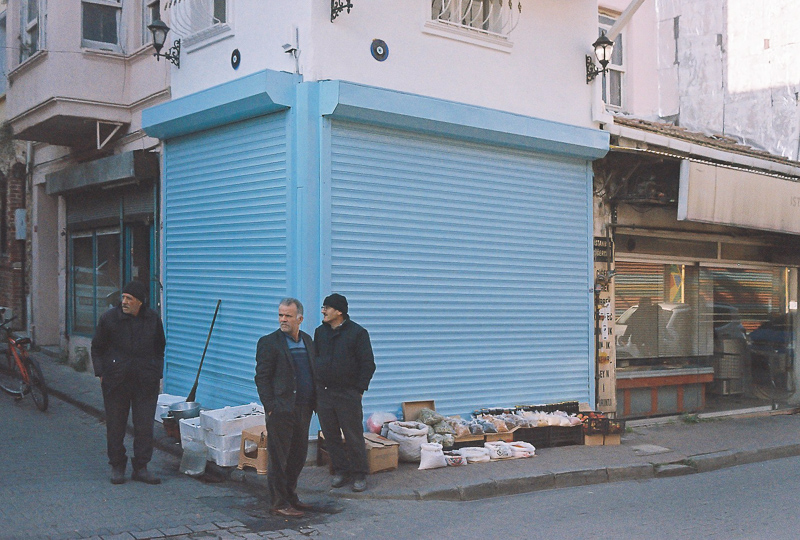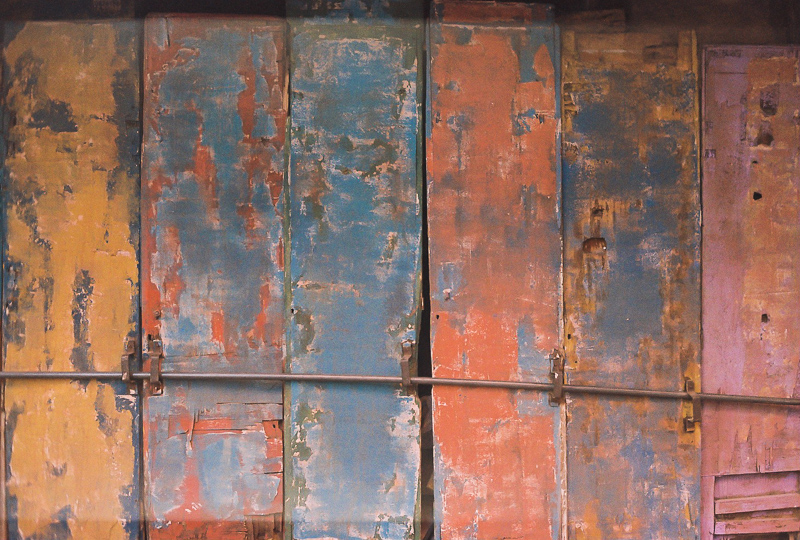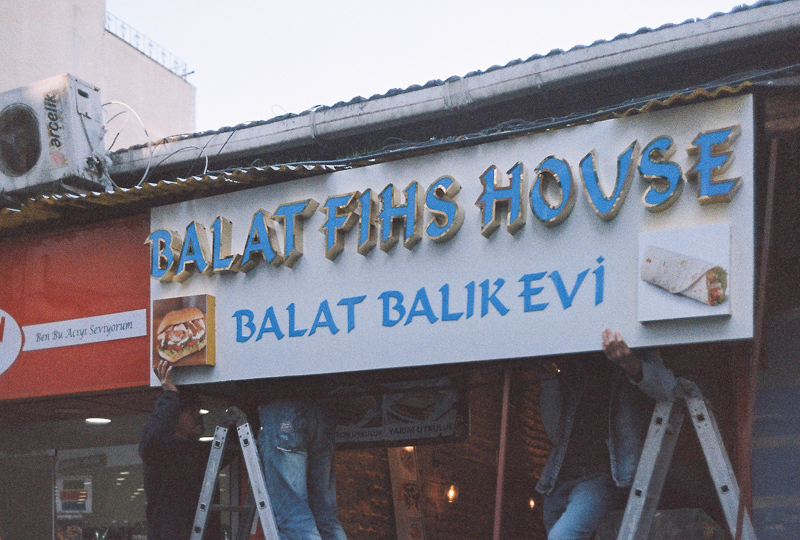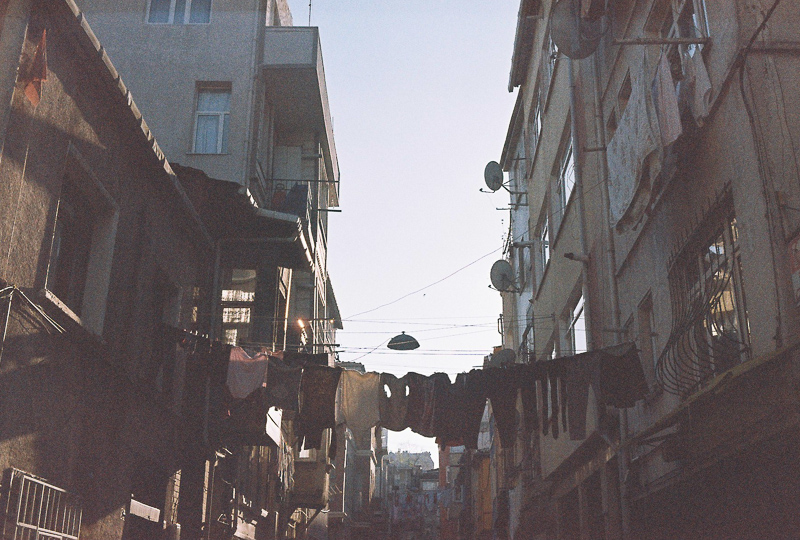 Kadiköy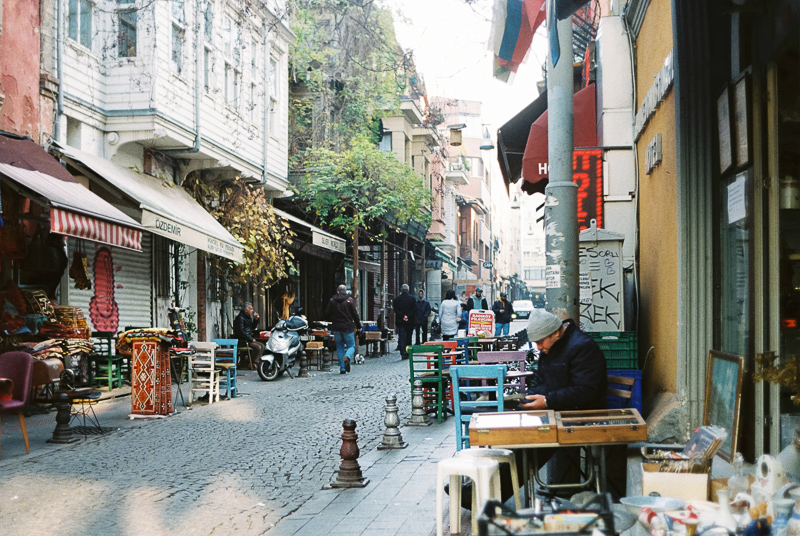 Kadiköy sounds very similar to my ears as Karaköy and in my opinion it is also somehow the pendant to Karaköy, but on Istanbul's Asian side.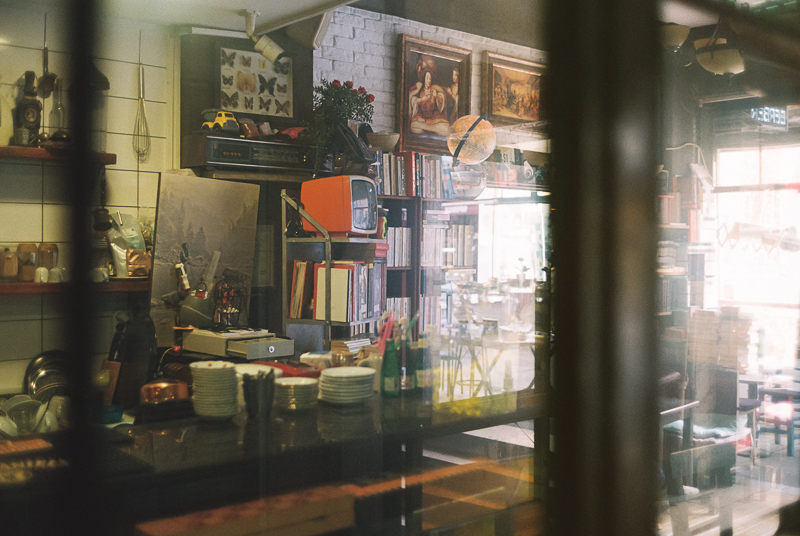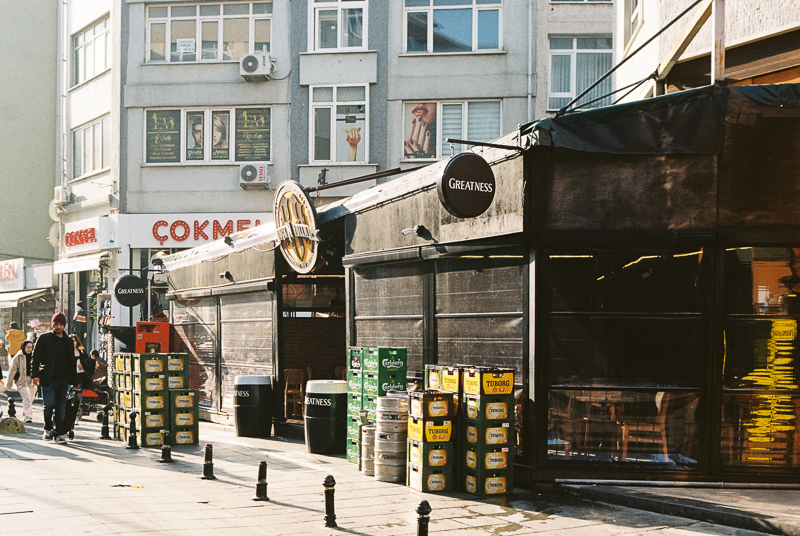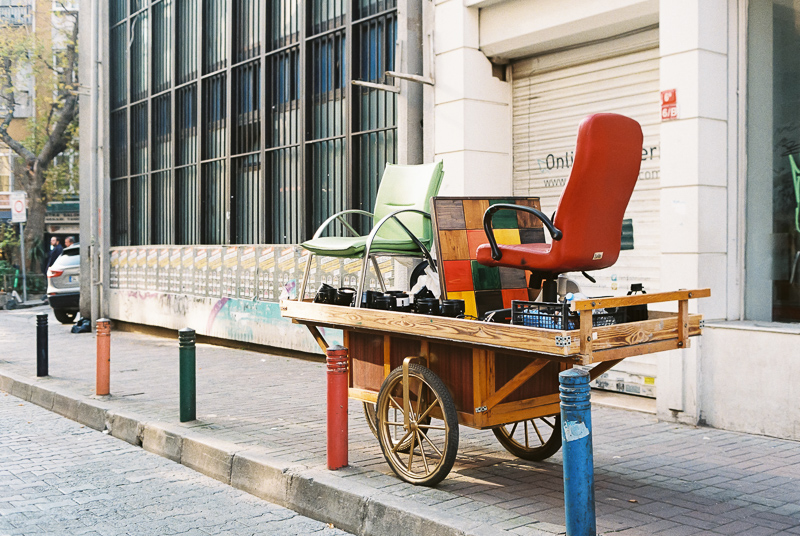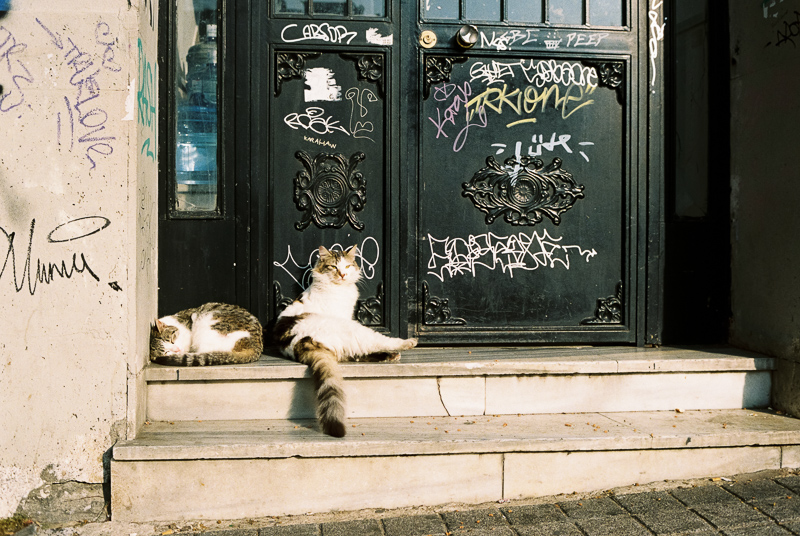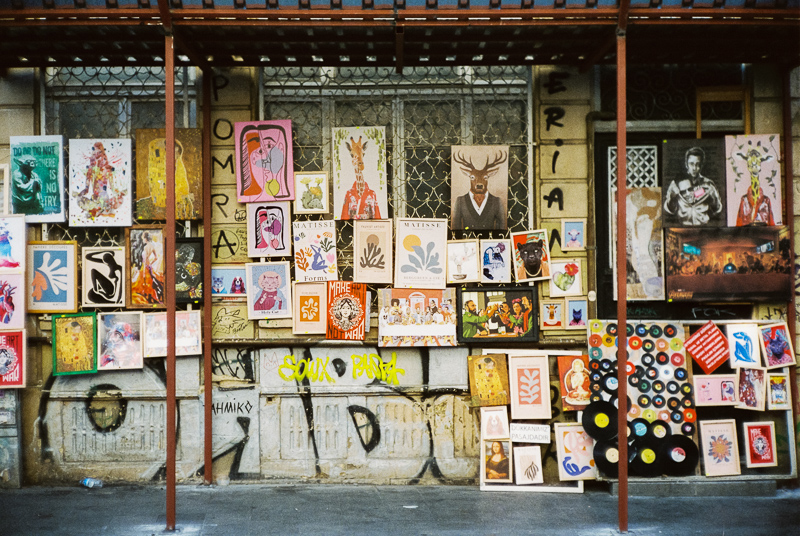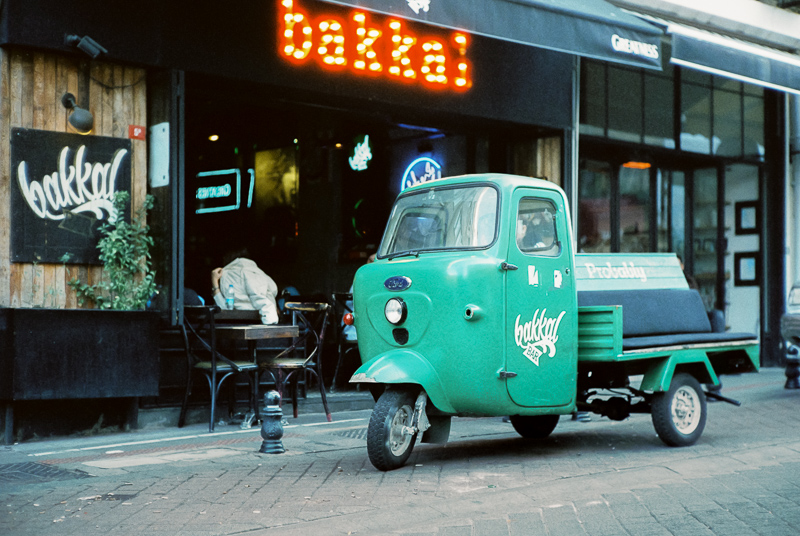 You can also find many bars and restaurants here and when I was visiting at the beginning of 2023 there was even a lot of street art to be found on most of the parking lots downtown.
Moda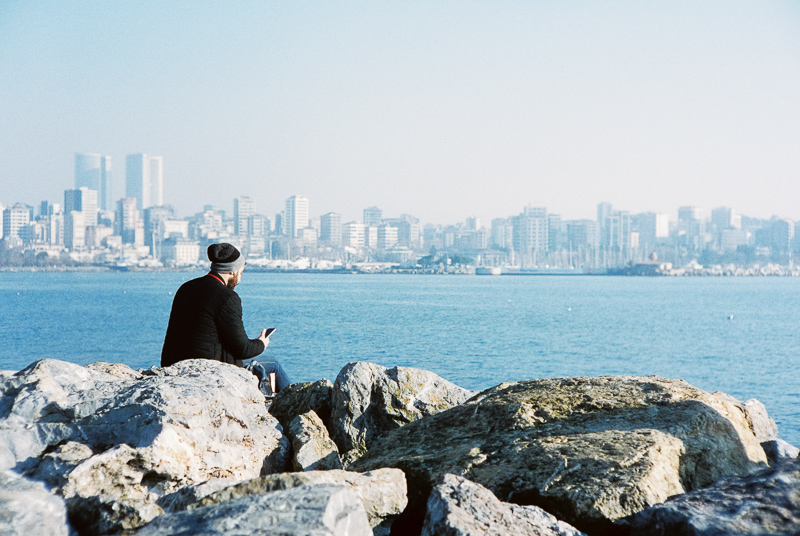 Moda can be found directly south of Kadiköy. The transition between the two is fluent, but what Moda has going for it is the water front where people walk their dogs or simply like to sit on the rocks by the sea when the weather is nice.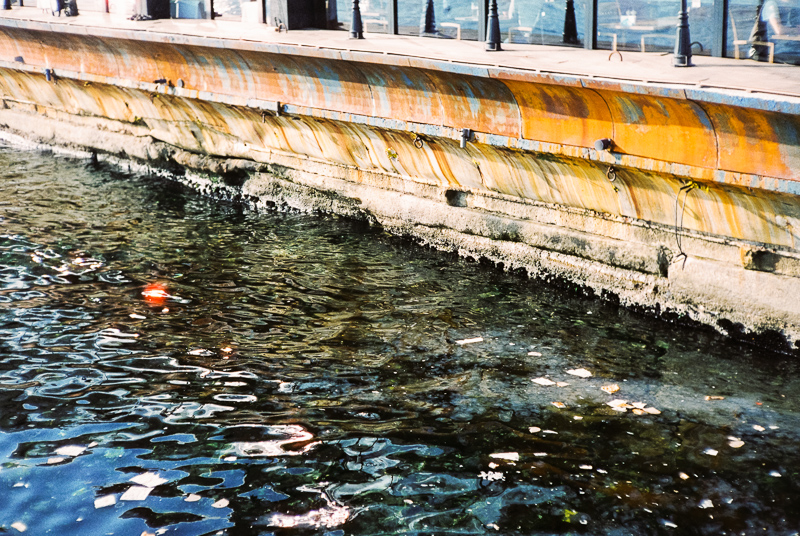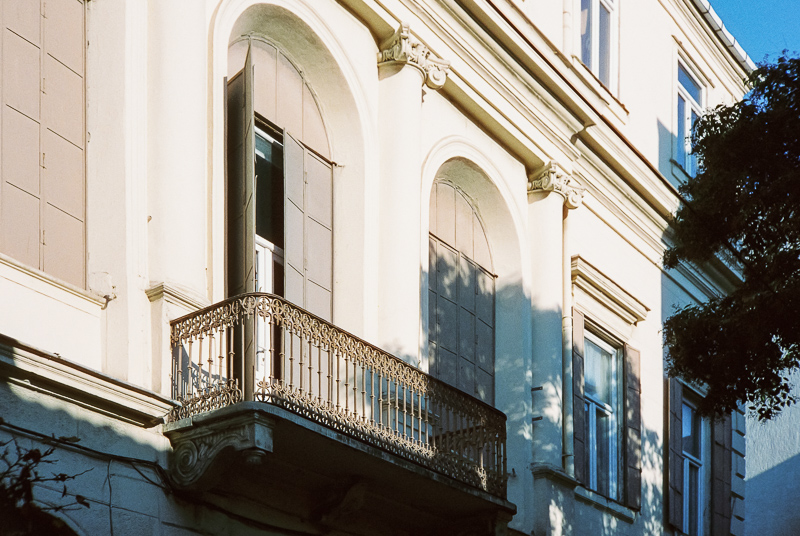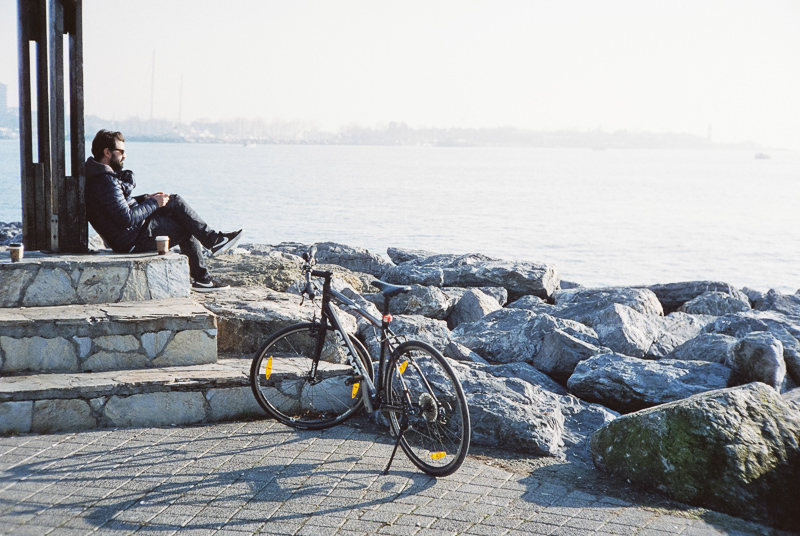 There are also many bars with a nice sunset view to be found here: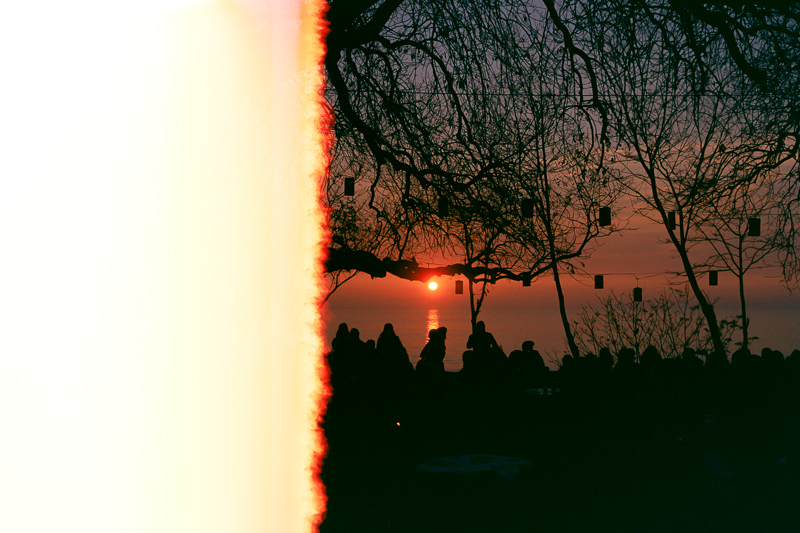 Üsküdar
Üsküdar can be found north of Kadiköy. It is mainly famous for its view of the maiden tower, but that one was still under reconstruction when I was there.
What still made it worth to visit is Nevmekân Sahil, a combination of library, cafe and study hall. It has a pretty spectacular domed roof that makes for a cool background: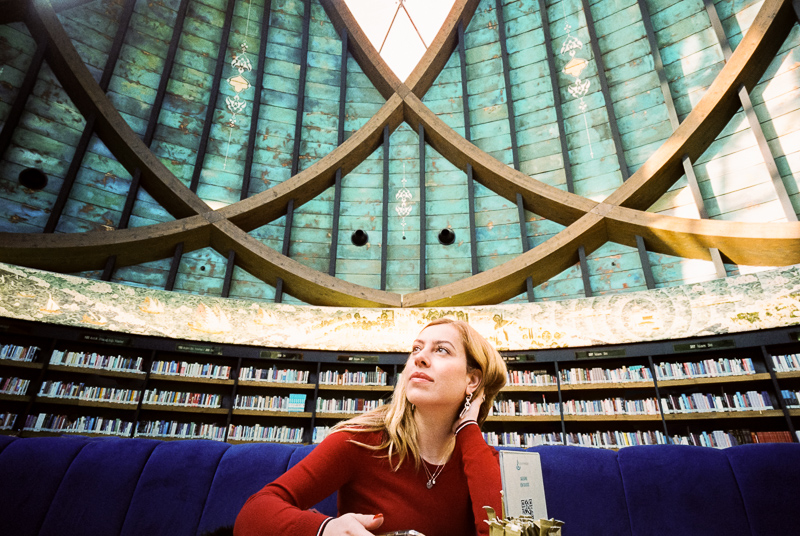 There is also a tiny museum in the basement: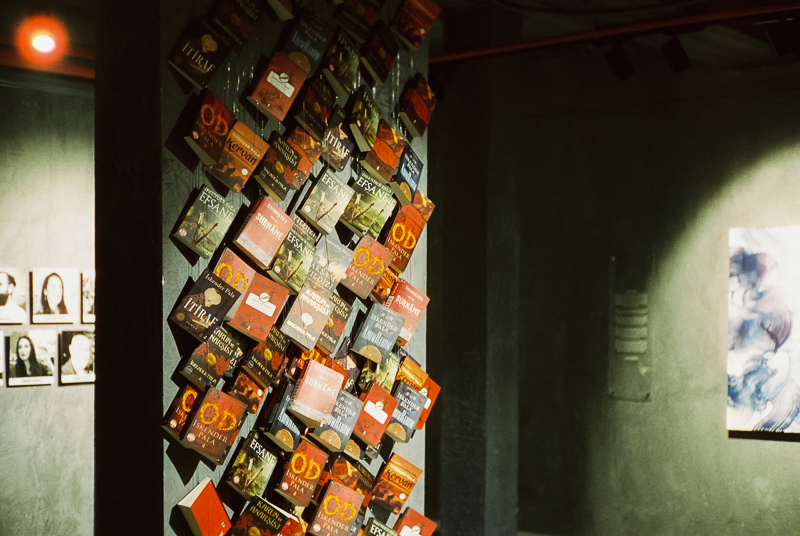 Apart from this I didn't find Üsküdar very spectacular, except for that fact that it wasn't that crowded compared to the other places mentioned here.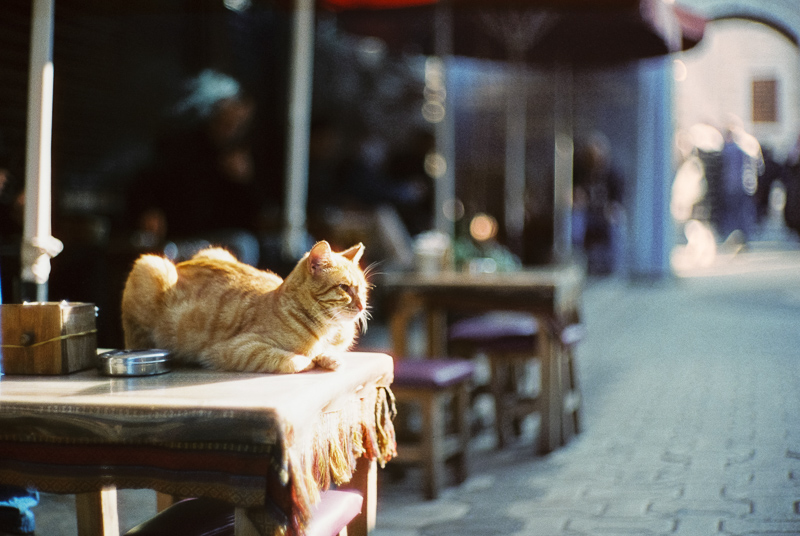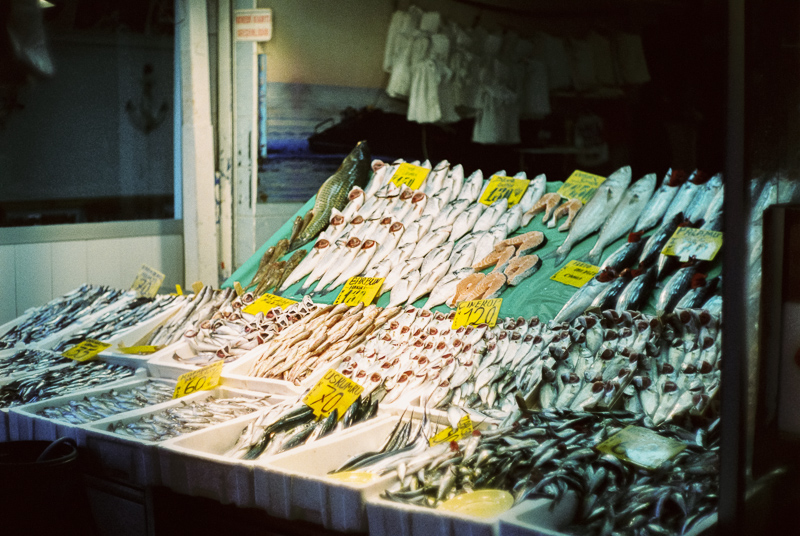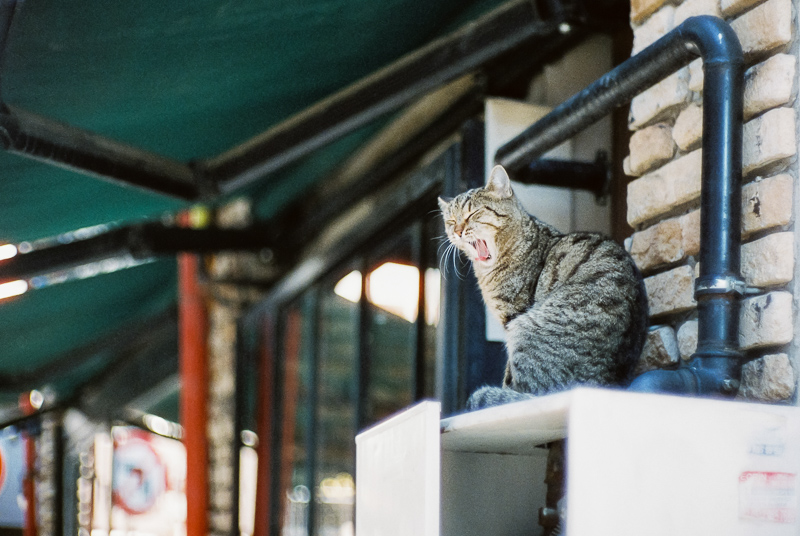 Last words
As you can see from this article I shot a lot of film this time in Istanbul. Coming from digital I was a bit hesitant about this, but I still gave it a shot, also because it wasn't my first time there and most likely also won't the last.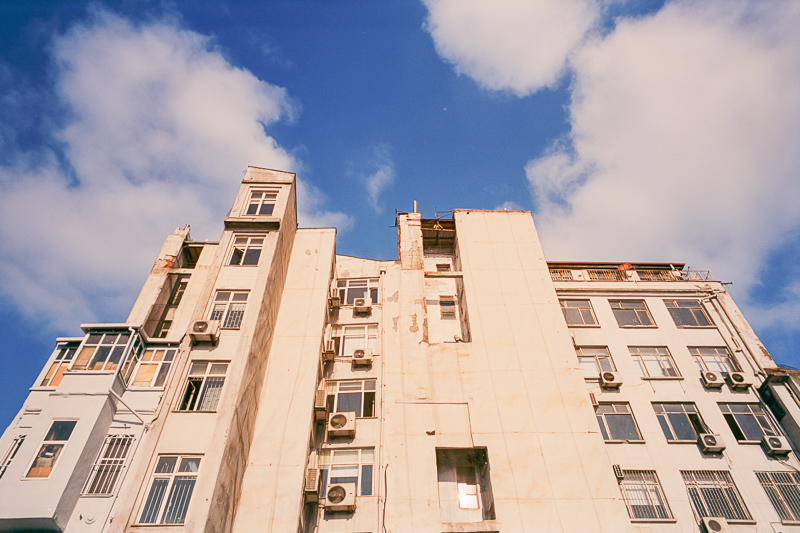 Now the look of film definitely helps with my idea of Istanbul and what I want pictures taken there to look like. What did bother me from time to time is the loss of flexibility compared to digital, mainly due to being tied to one ISO for the next 24-36 pictures.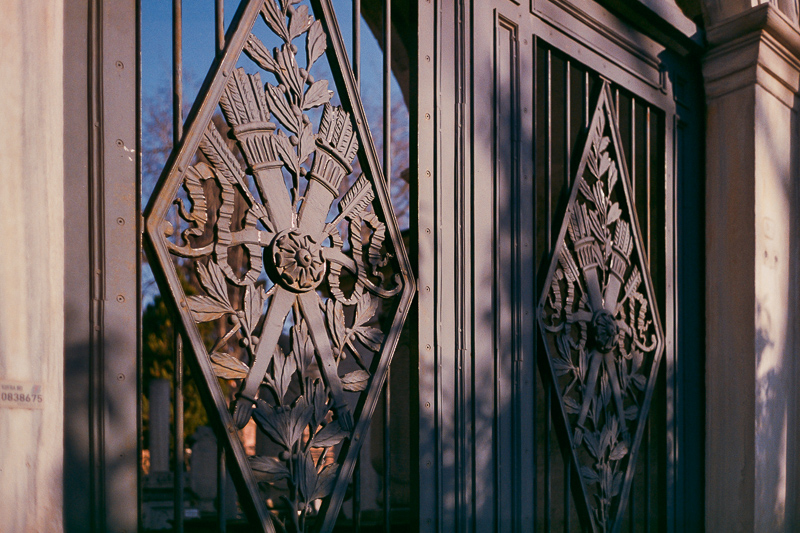 To give you just two examples: for the underground cistern I knew I need a higher ISO film, but I went there in the morning to avoid the crowd so I also had a whole day ahead of me where an ISO400 film wasn't really needed (or even contraproductive) and when arriving at the New Mosque (Yeni Cami) I had an ISO100 film loaded, not exactly the best choice for taking an indoor picture with an f/8.0 lens, as can be clearly seen from this underexposed mess: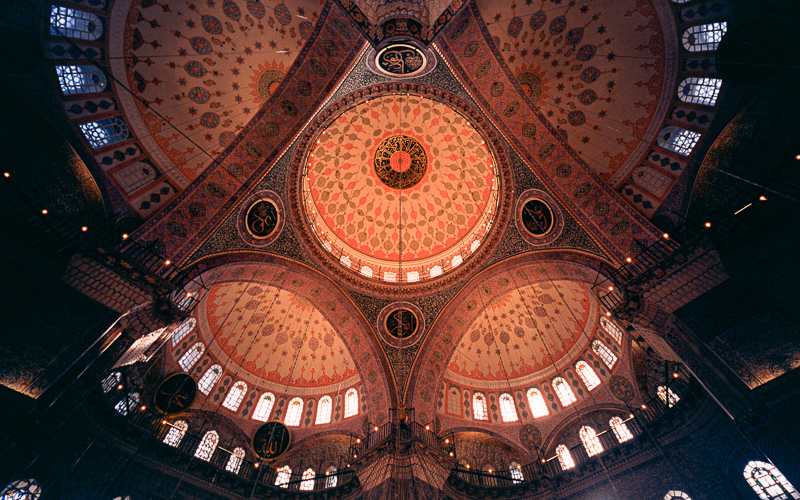 So these are some things I was constantly thinking/worrying about. Where will I go? What will the weather be like? Which film to load next?
That being said I got to try many different films, where there were some positive surprises (Fuji X-Tra 400 and the expired Agfa Vista 200), some negative surprises (that dreadful Cinestill 800T), but in the end I got a lot of pictures I am happy with. And as long as this is the case who cares if they have been taken with a digital or an analogue camera?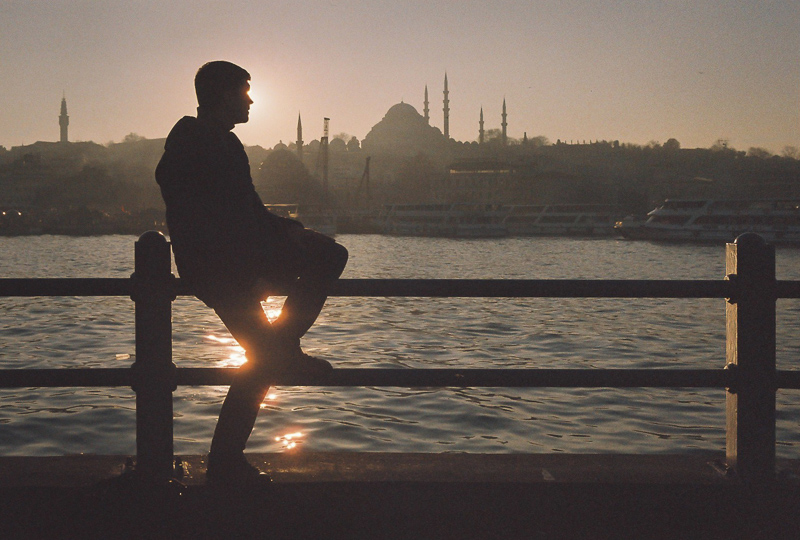 Further Reading
Support Us
Did you find this article useful or just liked reading it? Treat us to a coffee or a roll of film!


via Paypal
The following two tabs change content below.
My name is Bastian and I am your expert here when it comes to ultra wide angle lenses, super fast portrait lenses (ranging from a 50mm f/0.95 to a 200mm f/1.8) and I also have reviewed way too many 35mm lenses. Don't ask me anything about macro or wildlife shooting though.