Introduction
All full frame E-mount cameras (except for the A7r) feature an electronic shutter in addition to the mechanical shutter. While most of them only offer an "electronic first curtain shutter" the A7s(II) and and A7rII even offer a completely silent, purely electronic shutter. But there are unfortunately some limitations you should be aware of.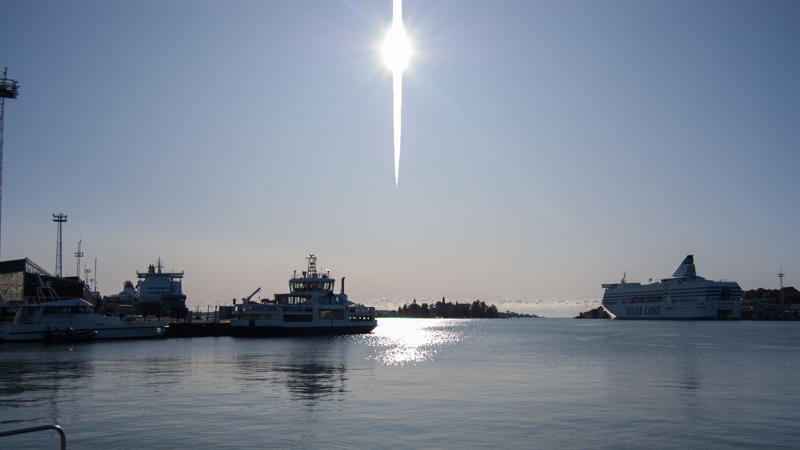 Technical background
There are different kinds of shutters and I don't want to go too much into detail here, you can read a bit more about them here. What I will focus on is the difference between mechanical and electronic shutters and what it means for us.
DSLRs had problems with camera shake (especially when mounted on a tripod) due to two reasons: the mirror and the shutter. Both cause vibrations and may lead to degraded image quality and blur. With mirrorless cameras the mirror has been taken out of the equasion but the shutter remains and has caused some trouble on the A7r.
Already the first A7 had the option to use an electronic first (or front) curtain shutter (short: EFCS or EFC). So instead of the mechanical shutter taking any action at the beginning of an exposure by pressing the shutter button you just tell the sensor "start exposure now". At the end of the exposure the mechanical shutter is used but it can cause no harm as you are already done with "light gathering".
The A7s(II) and A7rII even offer "silent shooting", so not only the first curtain is electronic but also the second (rear) curtain, meaning the camera makes no noise whatsoever when taking a picture. Just like your smartphone – in case you disabled that annoying and ridiculous fake shutter sound.
Electronic shutters are not entirely new, my first serious camera (Nikon D40) already offered one and therefore sometimes gave me results like this: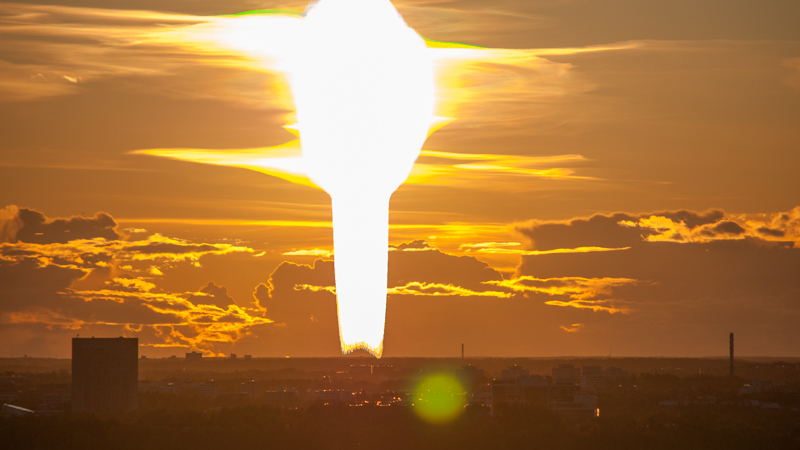 But this was almost 10 years ago, so we don't encounter any issues like these anymore today. Or do we?
The silent shutter (A7s(II) and A7rII only)
The silent shutter is one of these things that just sound like a great idea at first sight: taking shots without the camera making any noise? That's nice.
As I have recently shot a few events I thought I give it a try but pretty soon I ran into problems:
A7s with silent shutter

Do you notice that strange yellow/orange lines that run across the picture? In case you don't at first sight I modified saturation a bit so you can see what we are looking for. Luckily I was checking the LCD a few times and after 3 shots I decided to stick to the mechanical shutter instead.
But I was still asking myself "What happened here?"
I came across this post by Jim Kasson who does all kinds of interesting measurements on his blog.
I was astounded it takes 1/12s to read out the whole A7rII sensor when silent shutter is activated (1/30s for A7s), this sounded pretty long to me and it is, and a long read out time may lead to several problems.
Update: the Sony A9 has a very fast sensor read out and should barely have any issues with the silent shutter.
Things are not always as the human eye sees them. The old conventional light bulbs are constantly emitting light, but this is not true for all LED and fluorescent lamps. Dimming LEDs is not an easy task, but as we really want to be able to dim our lights, we came up with "pulse width modulation", you can read more about it here.
I will try to cut the long story short: some artifical light sources are not constantly emitting light and the electronic shutter in the A7s(II)/A7rII is not something that just works instantaneous, combined this may lead to severe banding as can be seen in the shot above.
So during day hours you street photographers can still happily shoot away silent, but one has to be very careful under artifical light. Also keep in mind: activating silent shutter will reduce the bit depth of your raw files from 14 to 12 bit resulting in lower dynamic range.
The electronic first curtain shutter
I am a big fan of the electronic first curtain shutter (EFCS/EFC). It allows me to use lighter tripods and resolves the problem of shutter shock altogether.
But someday I came across the claim that using the EFC can have bad influence on the bokeh at certain combinations of shutter speed (faster than 1/1000s) and lens (fast aperture). And tested this for myself:
Sony A7s | ZhongYi 50mm 0.95 | f/0.95 | 1/8000s | Before: mechanical shutter / After: EFCS activated
Sony A7s | ZhongYi 50mm 0.95 | f/0.95 | 1/500s | Before: mechanical shutter / After: EFCS activated
To be honest with you here: I was (and I still am) totally baffled by these results. The camera was set on a series 4 Gitzo tripod with Arca Swiss P1 head. This is pretty much as stable as it gets and I was also using a remote control. I ran the test with the A7s (a few times actually) and as I still had a hard time believing the results I reran it on the A7rII with the exact same outcome.
At 1/8000s there is not only a huge influence on bokeh but it even looks as if the image plane is being considerably tilted. I failed to find any explanation for the tilt, I can only tell you 1/500s is the fastest shutter speed where I think the differences are negligible.
I also did some digging then and once more ended up on Jim Kasson's blog (comparison at 1/1000s with Otus 85mm 1.4 and hardly any difference in bokeh rendering) but also found myself in a very interesting discussion on the dpreview forum. In this post you clearly see inferior bokeh when EFCS is activated, but on closer examination you also notice different shutter speeds and this is a very bad basis for a comparison where shutter speed is an important factor.
As my time spent in internet discussions went by I finally came across this post. As you can see the EFCS can have a very negative influence on the evenness of the exposure at higher shutter speeds.
I still found no explanation for the tilted image plane though. So, in the end I can only tell you: above 1/500s stick to the all mechanical shutter to avoid any issues, below that EFCS just works fine.
Sony engineers: please add the option "auto" to the EFCS (hint: If t <= 1/500s use MFCS, else use EFCS, can't be so hard to program, can it…?).
Final words
As you can see the electronic shutter has some caveats you should be aware of, but if you follow these two rules you should not run into any problems:

Do not use EFCS or silent shutter with shutter speeds faster than 1/500s
Be careful when using the silent shutter under artifical light, take a few test shots first and check for banding
I hope this article was helpful to you and might even improve the technical side of your photography a bit. In case you share a different point of view on some of the topics I mentioned above I am happy to discuss this with you in the comment section!
Other Articles
Support Us
Did you find this article useful or just liked reading it? Treat us to a coffee!


via Paypal
The following two tabs change content below.
My name is Bastian and I am your expert here when it comes to ultra wide angle lenses, super fast portrait lenses (ranging from a 50mm f/0.95 to a 200mm f/1.8) and I also have reviewed way too many 35mm lenses. Don't ask me anything about macro or wildlife shooting though.