In this series we interview amateur photographers just like us, who inspire us and who share our passion for photographing with manual lenses.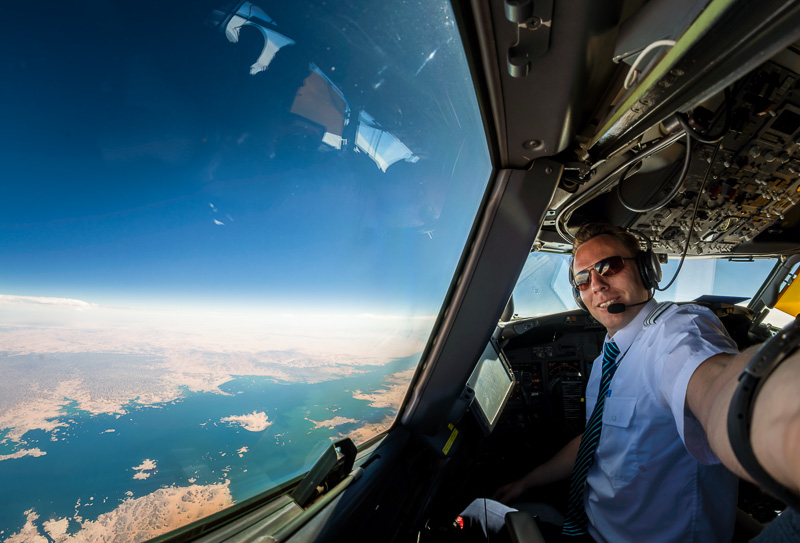 Hi Martijn,
can you tell us a little bit about yourself and why you use manual Lenses?
I'm Martijn Kort (33), photographer and airline captain from the Netherlands. About 6 years ago I got my first DSLR and this started my journey to search for the perfect picture. I studied the technical side of photography for a long time. Learning the different techniques, understanding why something happens and how to achieve a certain look. I was looking closely at other photographers work, trying to understand how and why they got the photo they displayed. This gave me a strong base to professionalize my photography and to find my style and Since 2016 I'm an ambassador for ZEISS, which I'm very proud off.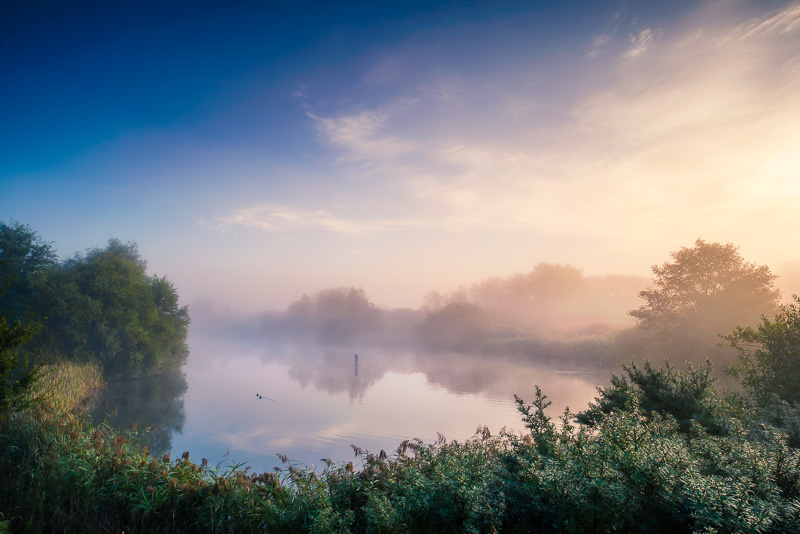 I started with a simple DSLR, photographing landscapes. When I came across the eternal look of long exposures, I immediately fell in love with that. I really love to create black and white long exposure images. The absence of color makes the subject even stronger and especially when you have strong lines, the photo  is even stronger in black and white.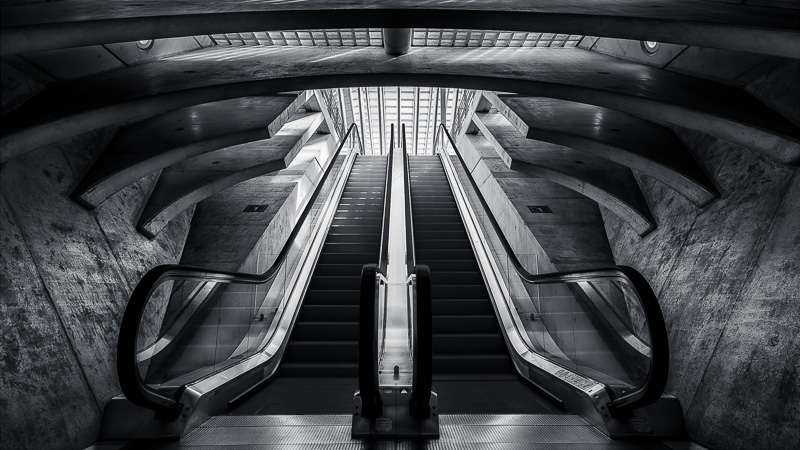 Manual lenses are my go to lenses because on a tripod, using long exposures, auto focus is of no use. It's also something less you have to think about. But most important to me is the freedom that you have with your compositions. No need to line up a focus point somewhere and then take your shot. Or even worse, focus – recompose and shoot. By using a manual focus lens you have complete freedom. Composing your shot, focus by hand and take the shot.
I have to admit, focusing while handholding the camera (especially at f2.8) took some time and practice to get a feeling for. I still find it difficult to do when photographing children for instance, but it's something you get used to. It's all worth it in the end as you are in full control.
Can you give us a look into your camera bag and tell us a little about your gear?
Camera:
NIKON D610. I once started with Nikon and because I owned the lenses already I stayed with Nikon. It's a good full frame camera. It isn't that heavy and the 24mp sensor is enough for me most of the time. I'm still looking for a camera with a better dynamic range in a price range I can afford.
Lenses:
ZEISS Milvus 2.8/21: This is my go-to lens. I truly love it. 21mm is the sweet spot for me in my architecture and cityscape photography. Almost no distortion great sharpness and contrast. On top of that it's flare resistant and weather sealed, so I can take it out anywhere.
This is a great lens!
ZEISS Milvus 2.0/35: I've used this lens for a short period of time. It's great for street and everyday photography. But in the end the 35mm felt too limited to me. The lens itself is all you can expect from ZEISS.
Samyang 12mm f/2.8 Fish Eye: This is my go-to lens in the cockpit. It's super wide with manageable distortion. You can play with the bending (or almost none) of the horizon and this lens doesn't have that typical fisheye look. The corner sharpness isn't that good but the rest of the specs make up for it. It gives me a lot of freedom to capture the whole scene of our little office when flying at 38.000 ft.
Nikon 16-35 f4: This is an AF lens with VR. I had bought this lens specially for my cityscape photography. It's a lovely lens but not nearly as sharp as my ZEISS lens. Today it serves as a backup or if I need more than the 21mm and taking a panorama is too much of a hassle.
Nikon 70-200 f4: I use this lens for portraiture and landscape photography. Especially in the woods when there is fog. The compression 200mm gives me is something I really like.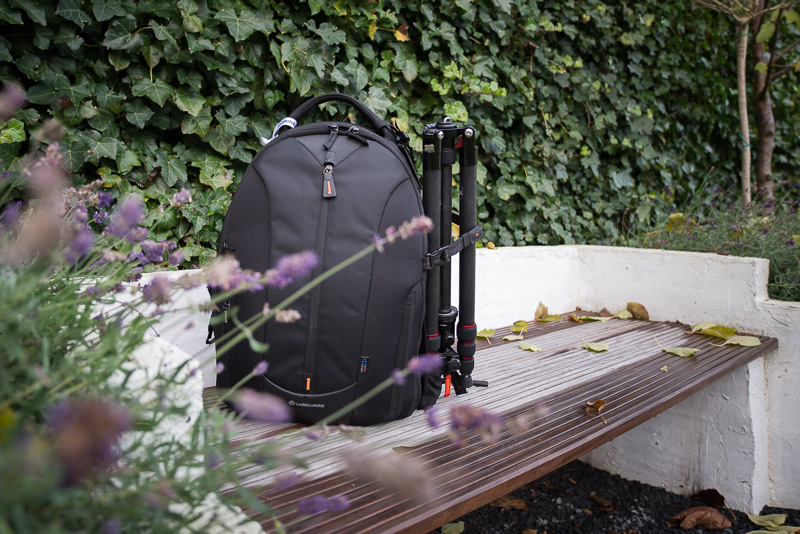 Accesoires:

Vanguard Uprise 48 backpack
Lowepro AW backpack
Peak Design field Pouch
Peak Design Sling camera strap
Redged TSC-427K Tripod
Cullman Magnesit 522T tripod
Benro B0 ballhead
Nodal slide
Various ND filters (Formatt Hitech / NiSi / Kenko / Hoya)
Hähnel Giga T Pro II wireless remote
Triggertrap remote
Is there a photographer which has inspired you?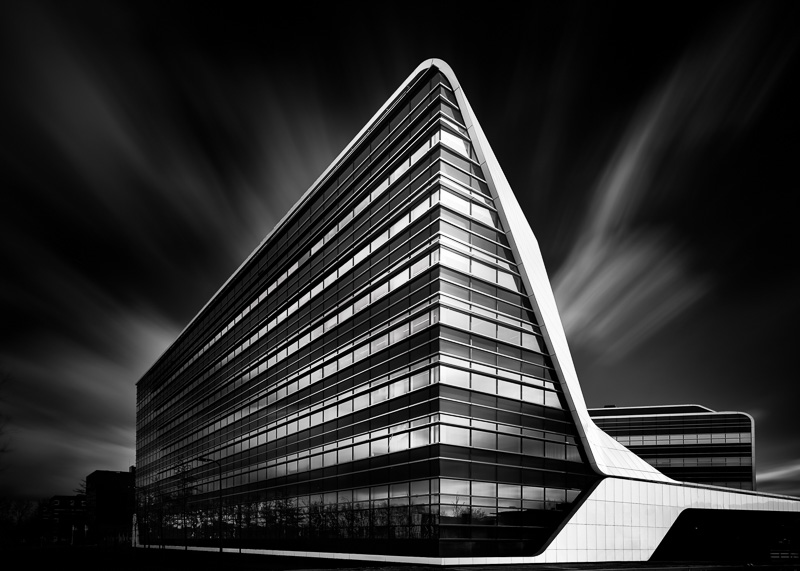 There are a few photographers who inspired me. But the one that inspired me the most is Joel Tjintjelaar. His fine art architecture photography inspired me to pursue this genre. I love the softness and eternal looking sky and water in combination with strong lines of modern architecture. Guiding the eye through the frame with selective contrast adjustments and highlighting parts of the architecture. I can look at it all day.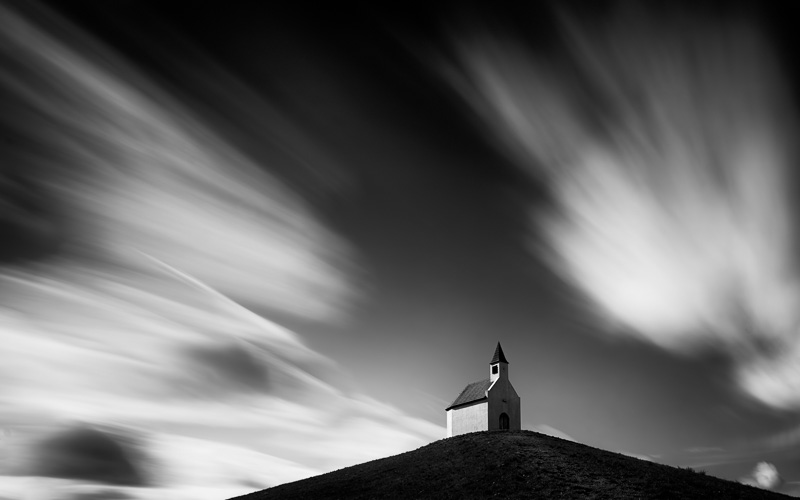 Are there certain characteristics that you look for in a lens?
This has changed over the years and with knowledge. At first I was looking for mm's only and if the lens is generally sharp. Nowadays I have different demands for my lenses. I look for a good center to corner sharpness, especially if the lens is intended to be used in my architecture and cityscape line-up. I want my images to be as sharp as possible, without the need to do a lot of post sharpening. Furthermore I want the lens to have good micro contrast and low distortion. Of course I want it almost free of chromatic aberration and it should be flare resistant. Flares can be used creatively but not in cityscape photography.
The ZEISS lenses have all these characteristics and that is just one of the reasons I love to work with those lenses.
My Samyang isn't ticking all those boxes. It has some chromatic aberration and it's corner sharpness isn't that good. While the distortion is very good, especially when you place the horizon in the center of the frame the distortion is low.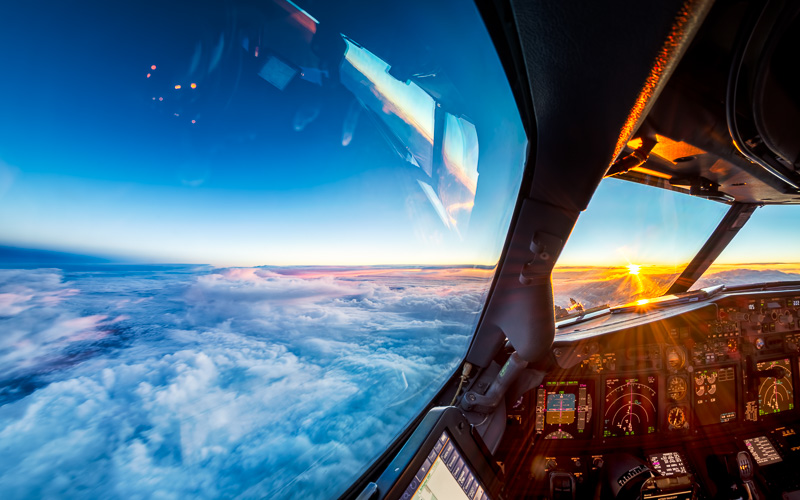 When I have it at 38.000 ft, I can play with the distortion to curve the horizon more or less, to give an even greater sense of altitude. This is one of the things I love about this lens. If Samyang or anybody else would make a 12 or 10mm with all my requirements, I would buy it instantly.
(PS: I can't wait to test the new ZEISS Milvus 15mm!!)
Do you have a favorite lens at the moment?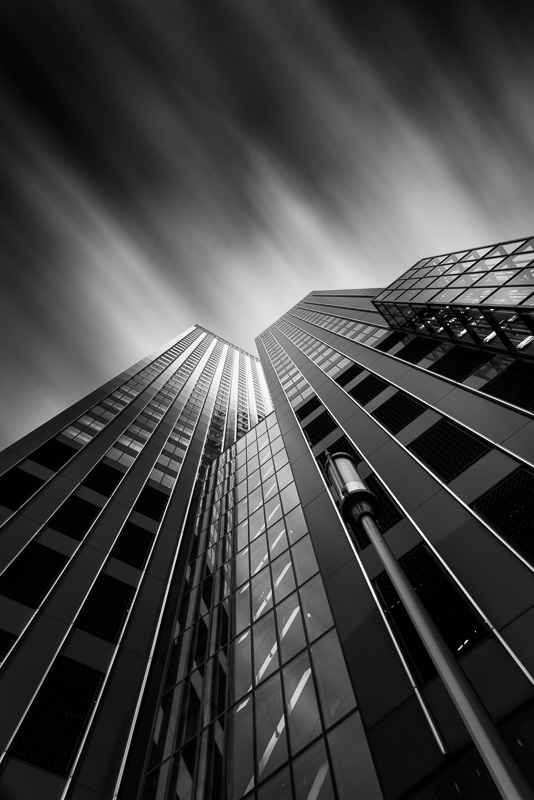 My favorite lens at the moment is the ZEISS Milvus 21mm f2.8. As an ambassador for ZEISS I was able to choose my favorite focal length and this lens amazed me: It's very sharp, has almost no distortion and is flare resistant.
One of the small things that did it for me is that there is a hard stop at infinity. When focusing is hard, because there isn't much light, I found it hard to focus my Nikon AF lenses – as they go past infinity – but with the Milvus 21mm it's a blessing.
You guys using Sony bodies with focus preview won't need it but I don't have that on my camera so I need to rely on the lens. I always thought my Nikon lenses were sharp but this lens is of another league so this lens is always attached to my camera when I go out.
What do you think is the best picture you have taken so far and why?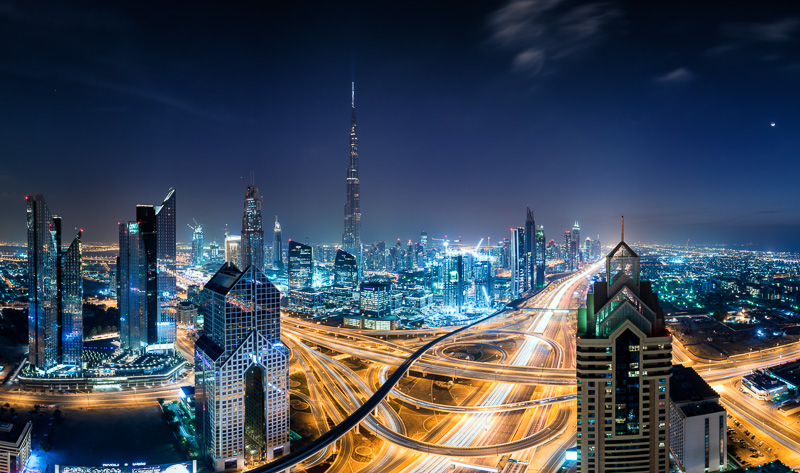 My favorite photo is the photo that I take tomorrow. Cliche right? You keep learning and fine tuning your workflow, you keep striving for better quality. So the photo you take tomorrow has a potential to be your best.
From the pictures I have taken so far, my favorite cityscape is a panorama of the skyline of Dubai. Not because it's technically the best I have taken,  but because it was such a fantastic moment. It was my first time up on the roofs of Dubai and the sky was clear. It was such a great evening and I couldn't get enough.
So it's more about the memory I have about that shot than that it's technically perfect or unique. But that is what photography is all about. Sharing an emotion through images.
Can you suggest a lens we should review?
It will be interesting to see how the new Samyang 14mm 2.4 will perform. I also was looking into the new sigma 12-24 art, but that isn't a true manual lens.
Where can people see more of your images?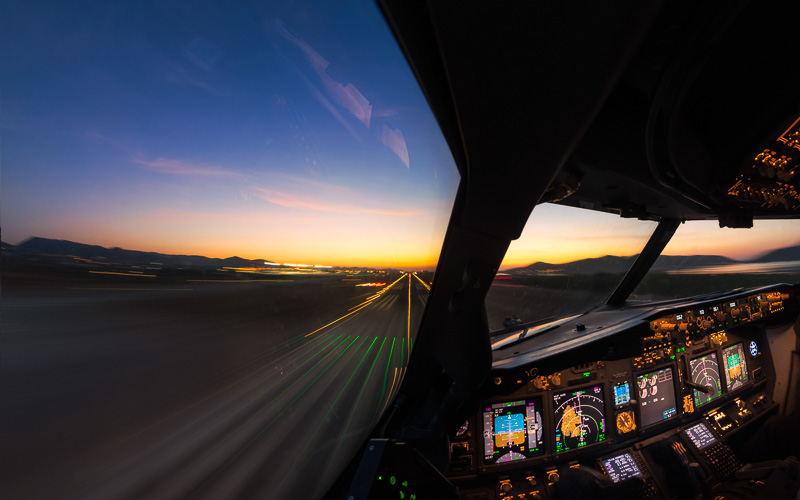 You can see more on my website: http://www.martijnkort-photography.com
And if you like my work follow me on Instagram:  http://instagram.com/Martijn_Kort
Previous articles of the manual photographers series
The following two tabs change content below.
My name is Bastian and I am your expert here when it comes to ultra wide angle lenses, super fast portrait lenses (ranging from a 50mm f/0.95 to a 200mm f/1.8) and I also have reviewed way too many 35mm lenses. Don't ask me anything about macro or wildlife shooting though.