Introduction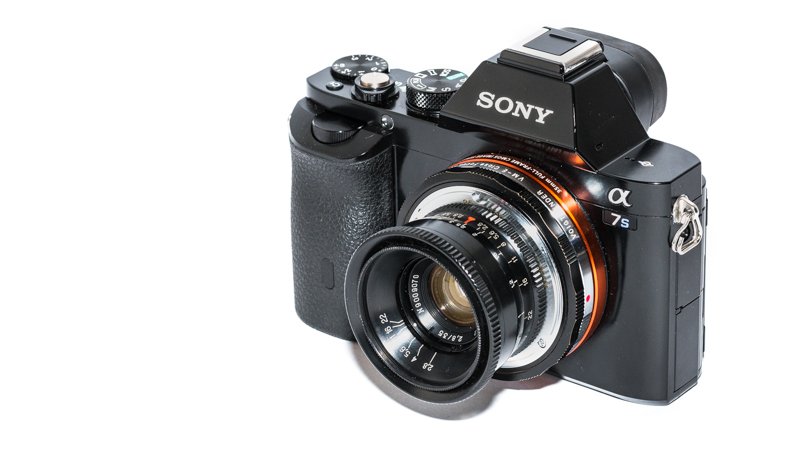 The Jupiter-12 35mm 2.8 is a copy of the Zeiss Biogon 35mm 2.8 and was produced in the UDSSR after WWII. The Jupiter lenses belong to the very few "lowcost" rangefinder lenses, but what do they have in store in terms of optical quality? Read on to find out.
Sample Images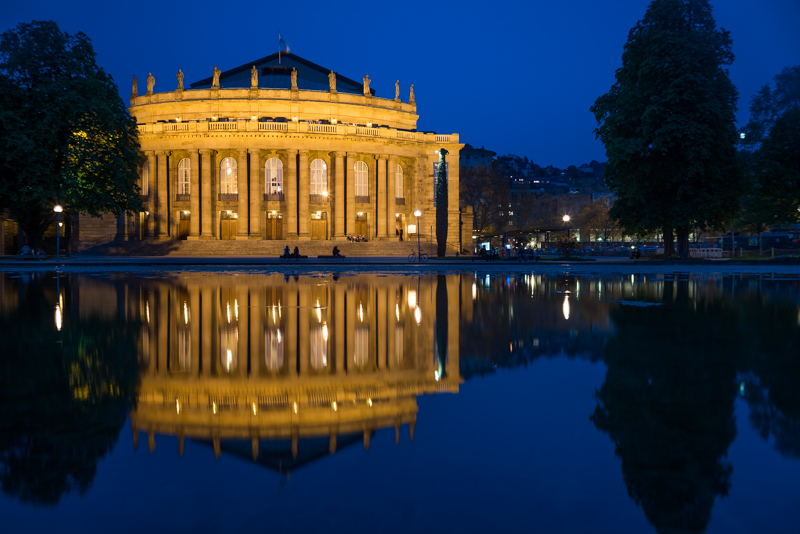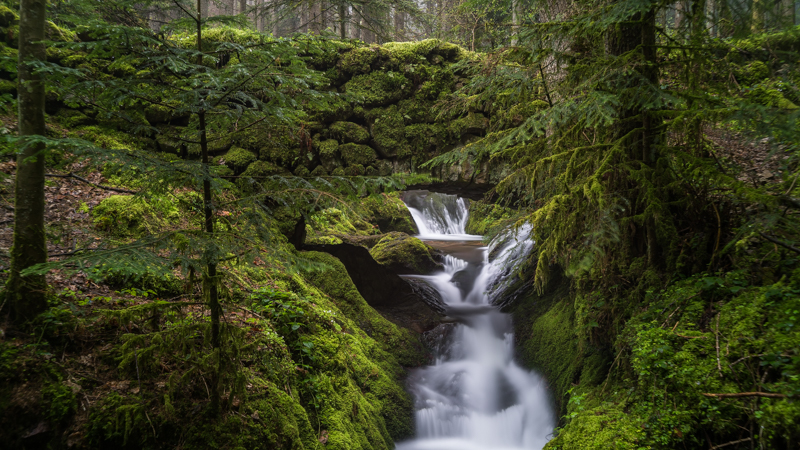 Specifications / Version History
The outer apperance of the lens has changed over time. Regarding the optics, early versions may actually use Zeiss glass that was produced in Germany and some later ones could have different coatings as well. So in case you are curious, take a look at the page sovietcams.com for additional coverage.
I am reviewing a quite late lens from 1990 here (the first two digits of the serial number are the production year, 90 in this case).
The review sample has the following specifications:
Diameter:  50 mm
Field of view: 63° (diagonally)
Length:   ~58 mm (only 29 mm from mount to front)
Weight: 130 g
Filter Diameter:  40.5 mm*
Number of Aperture Blades: 5 (rounded)
Elements/Groups: 6/4
Close Focusing Distance: 1.0 m (with Helicoid 0.26 m)
Maximum Magnification: ~1:25 (with Helicoid 1:5.0)
Mount: M39 (aka "Zorki" or "Leica thread mount (LTM)")
*) I bought a 40.5 mm adapter ring for my slot-in filtersystem but couldn't mount it. I can't assess if this is the lenses' or the adapter's fault, so keep that in mind intend you plan on using filters with this lens.
A Jupiter-12 in good condition usually starts selling for $80 at ebay.com
(affiliate link). In Germany buying one in A-condition will set you back around 80€ at ebay.de
(affiliate link).

Handling / Build Quality
This lens is in really good condition and therefore the focusing ring (~120° from infinity to 1.0 m) as well as the aperture ring (~50° from f/2.8 to f/22, no click-stops) feel quite nice.
But there are some quirks you should know about: the aperture ring is inside the front barrel so to precisely set the aperture you have to take the camera down. The filter thread is part of the aperture ring, so when e.g. using a polarizer odds are you will change the aperture when turning the filter. A minimum focus distance of 1.0 m is certainly nothing to write home about either for a 35mm lens.
The exposed rear element is very odd looking and way bigger than the front element. The exit pupil is very close to the sensor and I got word you can't mount this lens on the APS-C E-Mount cameras as the rear element collides with frame around the sensor.
In case you are interested in buying one of these lenses the best idea is to buy your lens from a trusted seller. I can recommened this ebay shop
(affiliate link) where I have bought this very review sample.
Vignetting and colorcast

Vignetting is suprisingly quite low. The extreme corners suffer a bit at f/2.8 and f/4.0 but otherwise a pretty decent performance here.
Color cast on the other hand is definetly a problem with this lens and often visible in real world shooting. You can correct it in Lightroom with the use of gradients or with independent tools such as corner fix though.
Sharpness
infinity



Center sharpness (and even contrast) is actually quite decent from the start, but due to massive field curvature it takes f/8 for decent midframe performance and f/16 for decent corners. I didn't adjust focus for the different shots here, for even across the frame sharpness at infinity I found that when focusing at 5m stopping down to f/11 is "already" sufficient.
close focus



For these shots I was using the VM-E helicoid adapter at maximum extension (around 4 mm), so keep in mind you are looking at 100% crops of photos taken at the extended(!) minimum focus distance. The lens was never intended to be used at these distances and does not incorporate a floating elements design either, so I the very good performance regarding sharpness and contrast here suprised me. The center does not improve on stopping down whereas the corners need f/11 for decent performance.
Flare resistance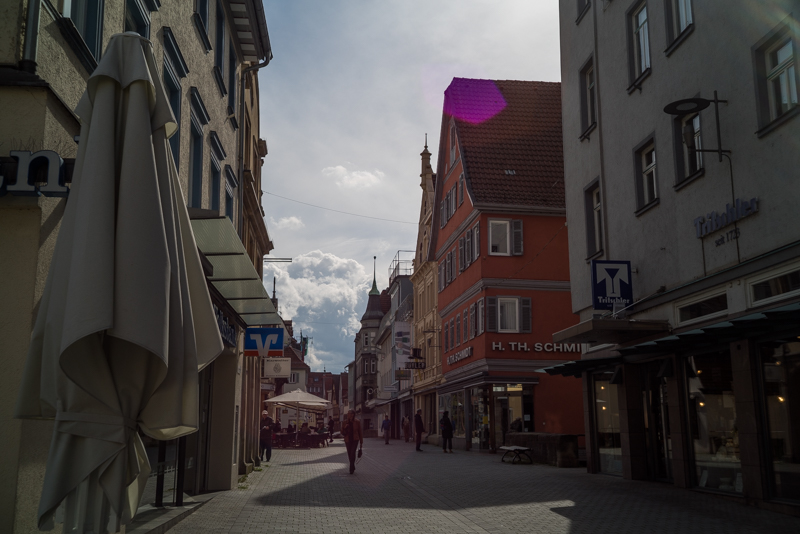 Despite the recessed front element having the sun outside the frame will still get you some ghosts and somewhat dampened contrast and saturation. With the sun inside the frame things only get worse.
Coma
Coma correction wide open is really bad. It takes stopping down to f/8 for semi-decent performance here so therefore I would recommend shooting everything with point light sources near the corners at least at f/8.
Distortion
The Jupiter-12 has some pincushion distorion which is rather unusual for 35mm lenses. In architectural shots you will want to correct this (plug in "-3" with Photoshop or Lightroom).
Bokeh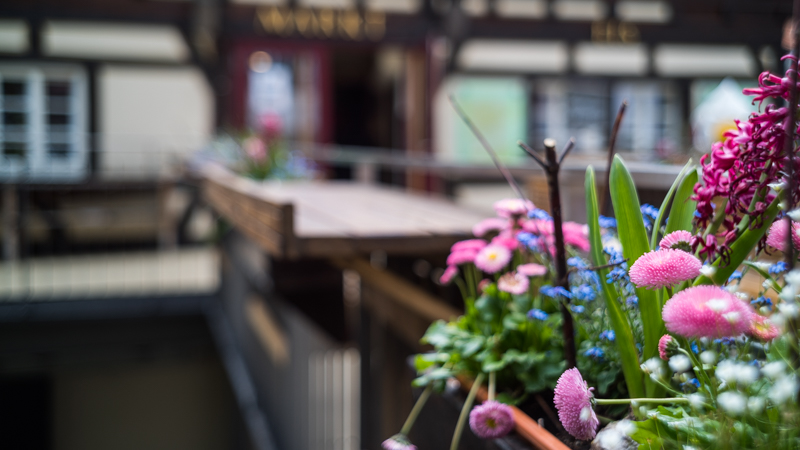 With 35 mm and a maximum aperture of 2.8 you have to get close to your subject for a blurred background (which is not an easy task without an helicoid adapter). The quality of the bokeh is mediocre, wide open there is quite some outlining which disappears on stopping down, but then the bokeh balls become pentagons.

Bokeh, f2.8 (before) / f4.0 (after)
Sunstars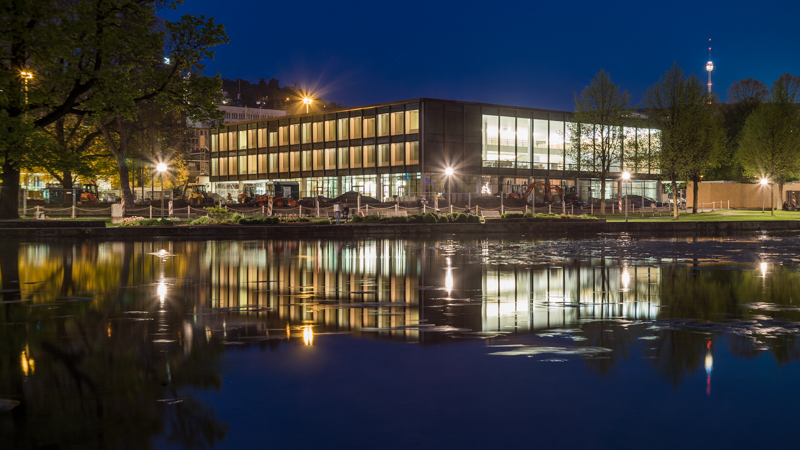 With 5 rounded aperture blades my expectations were somehat dampened but the 10 pointed sunstars do actually look quite nice.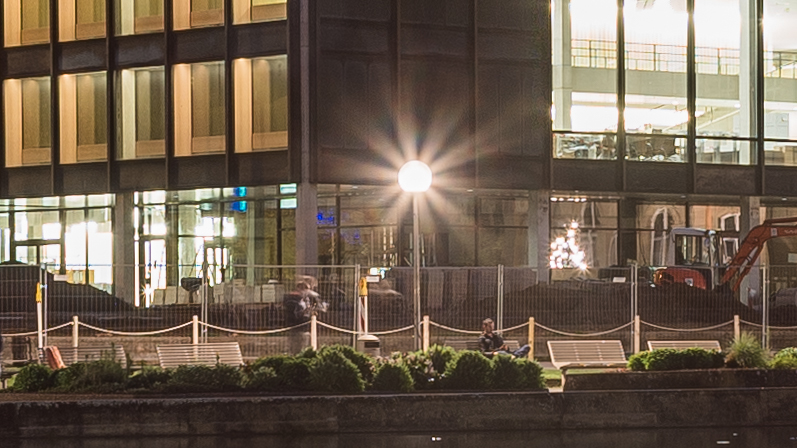 Chromatic aberrations
longitudinal
The loCA correction is very good, neither at the (extended) minimum focus distance nor at infinity I managed to produce them.
lateral
The correction of lateral CA is pretty good as well, as can be seen in the before/after example below.

Sony A7s | Jupiter-12 35 mm 2.8 | f/11 | CA 100% crop before/after corner
Alternatives
Zeiss Loxia Biogon 2.0/35 T* E – Although my review of this lens wasn't 100% favourable this is a better lens in almost every regard (by almost I mean everything but price).
Voigtlander Ultron 1.7/35 – Although this lens shows strong field curvature as well it is still much less pronounced. One of the best compact 35mm options out there to mount on A7 cameras in my opinion.

Sony Zeiss Sonnar 2.8/35 ZA T* FE – This lens isn't that much bigger and in case you rely on autofocus this is your cheapest 35 mm option for the A7 cameras right now (albeit I think it is pretty expensive for what it offers).
35 mm DSLR lenses – There are simply too much options here to cover them all but you may start taking a look at our Canon FD 35 mm comparison in case you are looking for a cheaper option.
Conclusion
good

decent center sharpness and contrast starting at f/2.8 (at all distances)




low vignetting

correction of longitudinal and lateral CA

sunstars

size/

weight

price

average

build quality
distortion
bokeh

not good

massive field curvature

color cast (edges and borders)

soft midframe until f/8

soft corners until f/11


coma correction

flare resistance

distortion

minimum focus distance (without helicoid adapter)

filter thread coupled with aperture ring
I must admit, driven by the unorthodox look of the lens and especially the small size I was eager to test it out. Unfortunately due to some of the handling flaws this lens wasn't a joy to use. The optical qualities let me down some times as well, this lens is best shot at f/11, so on an overcast day or at dawn you better bring a tripod. What is very interesting is how sharp this lens is in the center at every aperture, just take a look at the moire in the sharpness close section, but considering all the slip ups, this certainly is not enough to hit the ball out of the park for me.
So, who is this lens for? I have a hard time recommending this lens to anyone. In case you are after one of the smallest and lightest 35mm lenses, you are on a tight budget and only want to use it stopped down to f/11, you may get by with it. Otherwise better look for alternative options.
This is one of the lenses best used on analogue cameras, where field curvature and color cast should not be an issue.
A Jupiter-12 in good condition usually starts selling for $80 at ebay.com
(affiliate link). In Germany buying one in A-condition will set you back around 80€ at ebay.de
(affiliate link).
Sample Images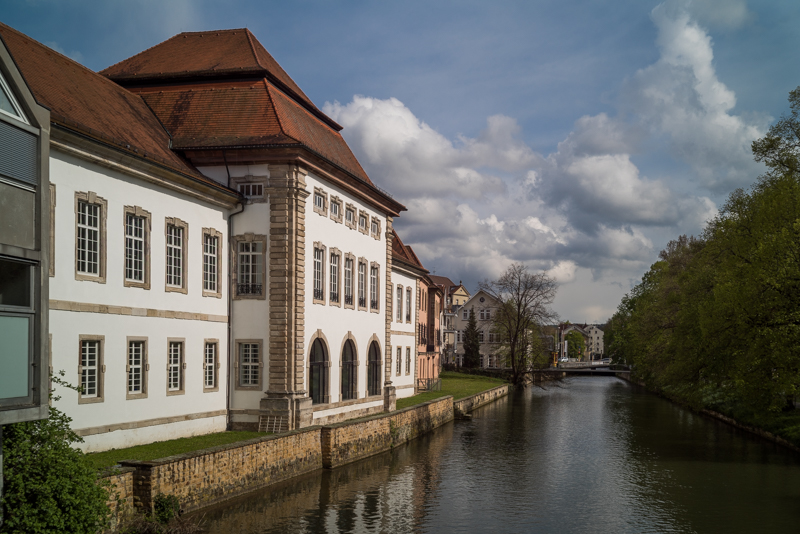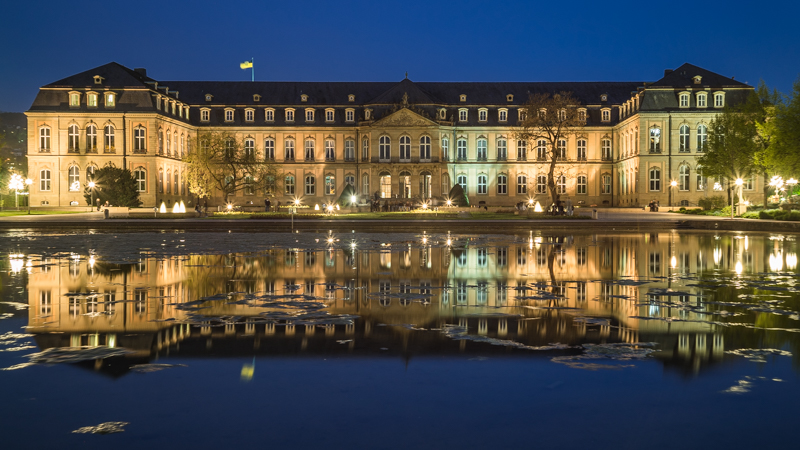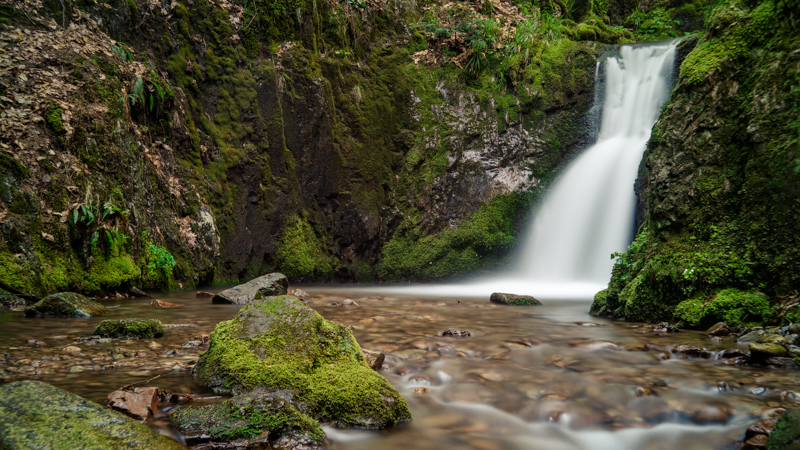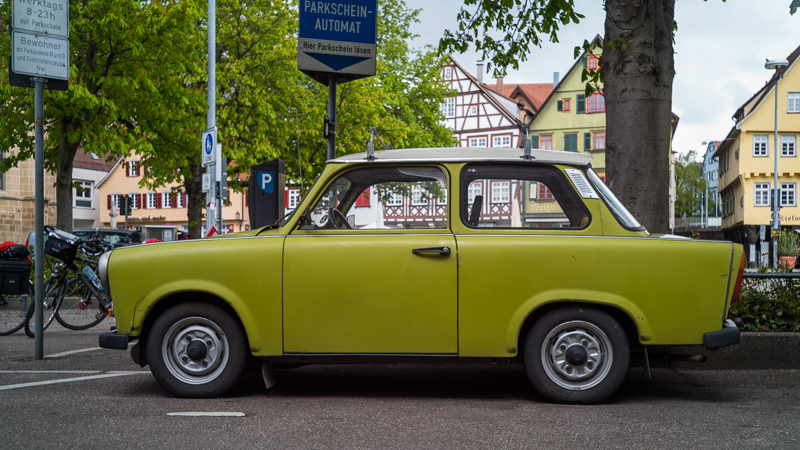 I have set up a flickr album which contains some shots taken with the Jupiter-12.
Support Us
Did you find this article useful or just liked reading it? Treat us to a coffee!


via Paypal
The following two tabs change content below.
My name is Bastian and I am your expert here when it comes to ultra wide angle lenses, super fast portrait lenses (ranging from a 50mm f/0.95 to a 200mm f/1.8) and I also have reviewed way too many 35mm lenses. Don't ask me anything about macro or wildlife shooting though.