Introduction
As many of you may have noticed when reading my reviews I am a former Nikon DSLR-user. In the past I had a D40, D5000, D300, D700 and still have a D800 (which is also for sale right now).
I was never unhappy with the results I got from these cameras and I think the Nikon engineers are the best at getting the most out of the Sony sensors. Still I ended up selling most of my Nikon gear. In case you are interested to find out more about this story be welcome to read on!
My first mirrorless camera
When the Nex APS-C series was announced with a 16mm 2.8 kit lens I was quite amazed. APS-C sensor, small body, small and fast wide angle lens, decently priced. I was still shooting with a D300 these days and the Nex-3 including the 16mm 2.8 was cheaper than a 16mm 2.8 lens for the D300. And smaller and lighter. Huh.
So I ended up buying a Nex-3 with the 16mm 2.8 at a discount.
I liked the size of the package, but the handling of the camera was very clunky (unbelievably slow, loudest shutter I have ever heard, button concept very compactish), the hot shoe was more of a bad joke and the lens wasn't exactly hot either. I tried some adapted lenses and also bought a Sigma 19mm 2.8, but ended up selling the camera because I felt to limited in terms of handling, image quality and lens choice.
The A7 series
Things got more interesting with the announcement of the A7 and A7r. The full frame sensor in a small body was very interesting, as it allowed many lenses to be used the way they are meant to be used. I was still rather skeptical and followed the online discussions: bad battery life, sloppy mount, still clunky in operation. But with the prices falling and because I was desperate to try out the 50mm 0.95 Mitakon I bought an A7 with the 28-70mm kit lens and the 50mm 0.95.
The kit lens was already sold after one afternoon as it felt very cheap and I still hated the fly-by-wire focus (I knew that from the 16mm 2.8 already…) and the autofocus handling sucked (it still does, Sony!).
With the 50mm 0.95 Mitakon things looked very different. Manual focus even with that shallow depth of field worked flawlessly in comparison to my D800 (where I put in an S-Type focusing screen) with the old 50mm 1.2 AI-s. That was interesting.
I knew many lenses could be adapted and I was always interested in the Voigtlander 12mm 5.6 Ultra Wide Heliar so I bought one on the used market (wasn't easy because I wanted the filter-adapter, too).
I was hooked. As someone who was used to carry around lenses like the 14-24mm 2.8G this small gem was a relief!
Well, there have been some issues with the first gen A7…
The more I used the A7 the more I liked the idea of using mainly small Leica-M lenses. I ended up using the Voigtländer 12mm 5.6 UWH M39, the Voigtländer 28mm 2.0 Ultron, the Voigtländer Nokton 50mm 1.5 and the Leica Summicron-M 90mm 2.0 pre-Asph.
Unfortunately there have been some issues, especially regarding the sensor reflections. For me the camera was not really usable for nightly city scapes (which I love to do). I was then deciding between getting an A7II or an A7s. As I also love to do landscape astrophotography (see my flickr album) and Leica-M lenses seemed to work best on the 12mp sensor I thought the A7s would be more appropriate (I tested both in store and the reflection issues are pretty much resolved on both cameras). I also thought: "Hey, you still have a D800 with 36mp as your main camera", so 12mp didn't bother me at all (they still don't actually). Luckily I found a good deal on Amazon warehousedeals so I ordered one.
Venice with the A7s
I grew confident enough with the A7s to take it as the only camera to a trip to Venice. The camera plus the 4 lenses fitted perfectly in the belt pocket of my Mind Shift Gear Rotation 180 Panorama
* backpack and in the upper compartment was still some space left for a Nikon AF-S 20mm 1.8G with metabones adapter, a Hitech 67mm filter system and also a daypack. I was very happy with the results, as I always had the right focal length easily available. There were also no "which lens to leave at the hotel because the bag is to heavy" questions I had to ask myself. I liked that.
The secondary camera becoming the primary camera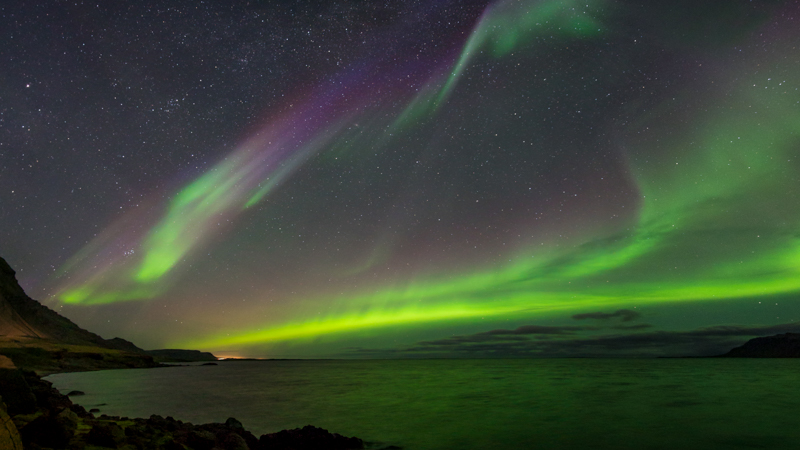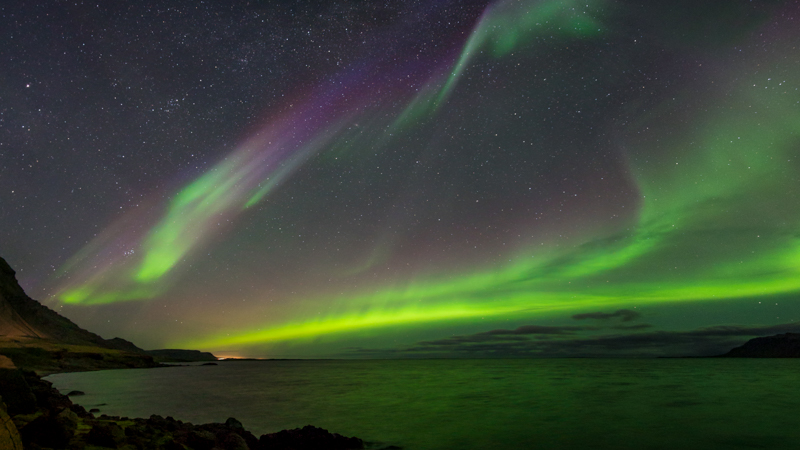 A trip to Iceland in 2015 was the last trip I also carried the D800 with me. Traveling with a pro DSLR and pro lenses has become quite annoying nowadays. Tests for explosive substances at the airport, fiddling out all lenses separately for x-ray and the size and weight restrictions for carry on baggage which seem to become worse every day.
From there on I only carried the A7s. Prague, Paris, Scotland, Tenerife, Austria, Italy and it never let me down.
There were some additional benefits: with the absence of a flipping mirror and the implementation of an electronic first curtain shutter I can also use lighter tripods now. I even got a Velbon UT 43D II
* tripod which fits in a shoulder bag or backpack. This is a tripod which I would never put a DSLR on, but which works really ok with mirrorless cameras (and focal lenghts <=90mm) for city trips (for everything else I am still using a series 2 Gitzo).
The situation with native lenses
I still don't own a single FE lens made by Sony. I also don't see that changing anytime soon. The non linear coupling of the fly-by-wire focusing unit to the focus ring is something I can hardly get by with. Add to this many of them are as big and/or heavy as DSLR lenses  and the main benefit of the whole system (for me) simply vanishes. Don't get me wrong, I totally understand Sony had to make these lenses as they also want to attract some Pro's shooting fashion and stuff like that, where size and weight isn't really an issue at all.
Luckily there are two manufacturers that are now producing exactly the lenses I am interested in: Zeiss and Voigtländer. Let me put it like this: the Zeiss Loxia lenses and the new Voigtländer E-mount lenses are following the Leica spirit: small lenses, great build quality, manual controls, great optics (and pricey, but fortunately not as much as the Leica lenses).
Nikon sell out
When looking in my camera closet I didn't want to carry the heavy professional Nikon lenses anymore. I also grew attracted to using an EVF, as it made checking the shots afterwards unnecessary in most cases. So I decided to sell most of my Nikon gear – I am still undecided whether to keep or sell the 200mm 2.0 though – and bought an A7rII instead. I also wanted to have the best lenses possible for my personal needs.
My personal needs are: small and lightweight lenses, nice sunstars, high (micro-)contrast, stopped down great across the frame performance, decent flare resistance and compatibility with a 67mm filter system.
My Nikon kit was:
Nikon D800
Nikon AF-S 14-24mm 2.8G
Nikon AF-S 20mm 1.8G
Sigma 50mm 1.4 HSM Art
Nikon AF-S 85mm 1.4G
Sigma 150mm 2.8 HSM Macro
Nikon AF-S 200mm 2.0G VRI
My Sony kit is now:
Sony A7rII + A7s
Voigtländer 10mm 5.6 Hyper Wide Heliar E
(Samyang 14mm 2.8 (may be replaced by Laowa 12mm 2.8 or Irix 15mm 2.4))
Zeiss Loxia 21mm 2.8
Zeiss Loxia 35mm 2.0
Leica Summicron-M 90mm 2.0 pre-Asph
(Sigma 150mm 2.8 HSM Macro)
I will also keep the Voigtländer 12mm 5.6 Ultra Wide Heliar M39, and the 50mm 1.5 Nokton for now.
Why DSLRs still matter
With big and heavy lenses I have problems seeing a benefit in using smaller mirrorless bodies and I think the AF systems of cameras like the D5/D500 and the corresponding Canon models are unrivalled (yet).
The A7 cameras also still have some firmware issues that could easily be resolved with a firmware update (but probably won't): Auto ISO should be able to take the focal length into account (with focal lenghts <50mm), moving the focus area should be possible without pressing a button first and while it was a long way getting uncompressed Raw files, lossless compressed would be even better.
Oh, and the battery life, in my shooting one Nikon battery equals at least three Sony batteries, one should also take that into account when comparing the weight of the cameras.
The future
I really hope some (other) manufacturers start making use of the narrower flange distance. I would love to see a Tilt/Shift lens wider than the Canon TS-E 17mm 3.5 and a very wide yet very fast wideangle lens (wider than 14mm, faster than f/2.8). Samyang with their APS-C lenses (12mm 2.0 and 21mm 1.4) has shown what is possible here.
I think there are enough 35, 50 and 85mm lenses to choose from, I would like to see boundaries being shifted and to end this article I want to cherish Voigtländer for being the first to do so with their 10mm lens 🙂
*affiliate links
Further Reading
The following two tabs change content below.
My name is Bastian and I am your expert here when it comes to ultra wide angle lenses, super fast portrait lenses (ranging from a 50mm f/0.95 to a 200mm f/1.8) and I also have reviewed way too many 35mm lenses. Don't ask me anything about macro or wildlife shooting though.