In this series we interview amateur photographers just like us, who inspire us and who share our passion for photographing with manual lenses.
Hi Dan,
can you tell us a little bit about yourself and how you came to use manual lenses?
D: I'm studying mechanical engineering at the RWTH Aachen. Besides my studies and my work as mechanical designer at a young high tech kickoff of the Fraunhofer ILT Aachen I take photos and make music.
I started with photography about 7 years ago. At this time I owned a Lumix FZ18 – a bridge cam. I was really annoyed by it after some time, it felt like the cam made the photos and not me. There was nothing left for me to do except framing, the auto focus just had its own will and the super zoom made it too easy. To take control of the image I used a lot of Photoshop.
At some point this did not satisfy me anymore. I wanted to create an image, to make the camera do what I wanted it to do. So about 5 years ago I bought a NEX 5N with the 18-55 kit lens. While this combination was no real change to my FZ18, I could also use some old FDs from my dad.
Using the Nex-5n with the old FDs was what I had wanted all along. No more pumping auto focus and no more miss focused images.
I started testing and collecting FDs and I do so til today. Legacy lenses were and are the best compromise between price and performance. Besides some of them do have real unique characteristics.
My 5N accompanied me about 2 or 3 years but I was complaining about bad image quality at low light situations a lot. So I decided that the best thing to do would be to buy an a7 and that's what I did. It was indeed a boost in lowlight for several reasons.
First the sensor is bigger and therefore it is better at those situations by its own. Second my old FDs were made for fullframe and now I could use their full potential. I owned some f/1.2 and this light boost seemed pretty much insane to me. Til today I'm happy with my A7. I never anticipated to buy an AF lens and I think I never will. I shot a wedding, various model shootings, a band shooting and take everyday footage of my family… of young and wild kids.
I don't miss any little helper besides the things my A7 already does and the only thing that a A7II could do for me would be the IBIS. Photography has becomea big part of my life and I hope to lift my hobby up to the next level in the future.
Can you give us a look into your camera bag and tell us a little about your gear?
Camera
Lenses
Canon FD 20 2.8 – This was my first super wideangle lens and I carried it always with me. It's sharp enough for me at about 5.6 ; the bokeh isn't the best but I'm okay with it, especially at 2.8. I took most of my longtime exposures with it.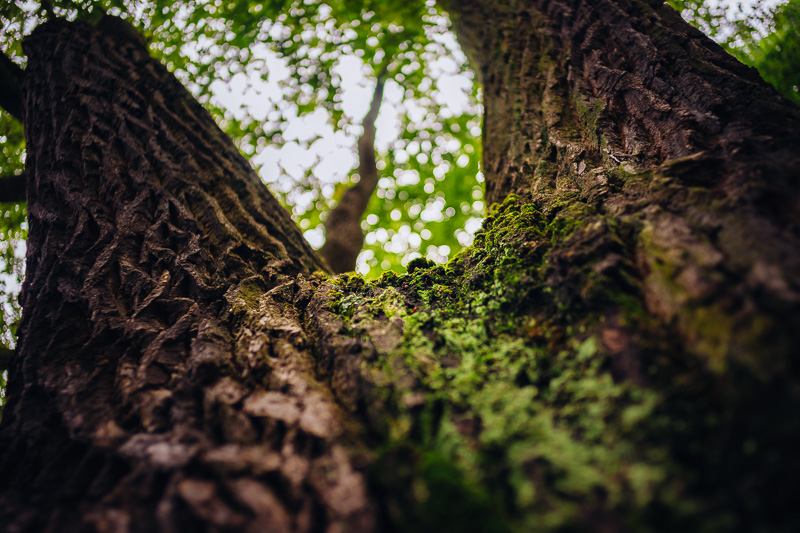 CV 21 1.8 – The CV is my latest aquisition. And I bought it to have more flexibility in low light situations and to have a better ability to isolate the subject from the background; which creates really surreal photographs with a superwideangle lens. And it's super compact.
nFD 24 2.0 – A really rare but not that impressive FD. I carried it only a few times. It's super soft wide open and the bokeh is harsh. Since I own the CV 21 this one will not find its way in my bag very often.
FD 35 2.0 SSC II – The latest version of the breech lock 35 2.0 FDs. It's non radioactive. Sharp wide open, a nice Bokeh and superior handling. Sometimes 2.0 is too slow for me and I look forward to a 1.2 or even 0.95.
FD 50 3.5 macro – The standard macro of the FD series. I use it for product photography. It does a good job. I'd really like to have a native 1:1 macro since this one does only 1:2. At work I take photographs of nano structures with it.

Mitakon 50 0.95, f0.95 Model: Basti

Mitakon Speedmaster 50 0.95 – Bought it for a marriage of my cousin and don't regret it. At 0.95 it won't reach overall sharpness like a 50 1.2L or an comparable lens. But it's sharp enough for my concerns. I use it for mid to long distance Portraits while keeping the subject isolated. With a 1.8 everything would be in focus at those distances but  a 0.95 can sightly blur the background. For me this creates some calmness and a focusing/plastic look.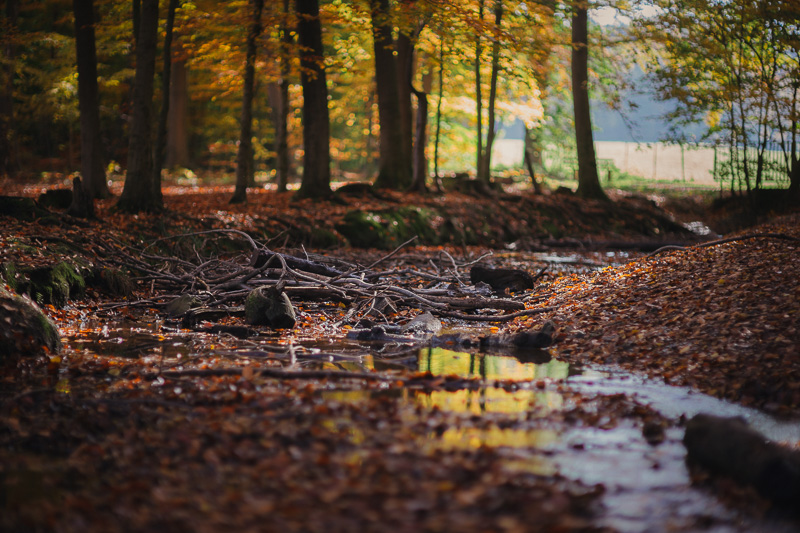 FD 85 1.2L – I remember when I bought it I was disappointed. Everywhere it was called a 'legend'. I used it on my 5N. And that's a good example what a fullframe sensor could change. On my 5N most of the characteristics were cut. The 85L slightly swirls wide open and this can create a real unique look especially for portraits. Furthermore the look at open aperture drastically differs to a crop sensor since the angle of view differs. And now I'd agree with calling it a legend. It's simply the best lens for portraits I own.
FD 135 2.8 – My longest lens. In some way it's a boring lens because it has a flat look and is nearly free of optical issues even wide open. I have to say, that tele lenses are not my favorite focal lengths. I rarely need focal lengths above 85mm.
Accessoires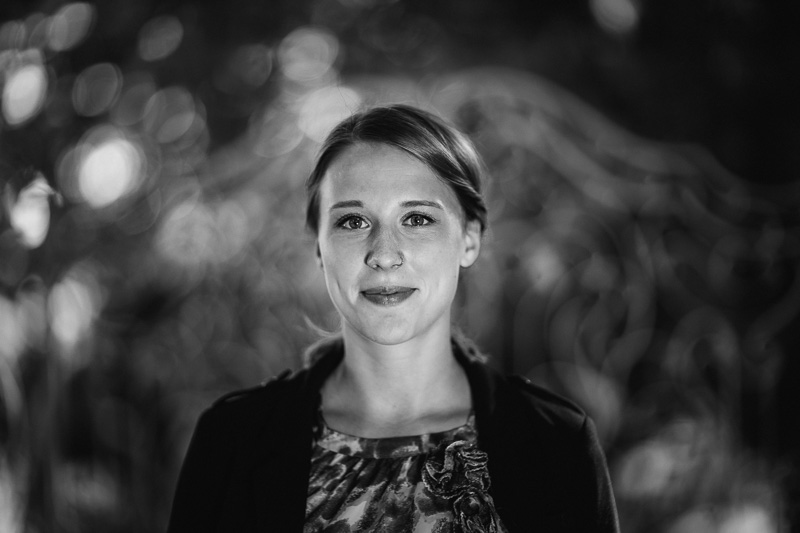 Reflector – I don't like flashes. I really like to use the available light to maintain the lightsituation. A simple Reflector is really useful to lighten up faces in the sun. I even use it as background to go if i need one.
Yongnuo Y360 (maybe x2 in the future) o If there is too less light I use this light to create accents. You can set the temperature and even mix RGB colors. And I stay mobile with it. If I need to control the light I'd always prefer lights, since they follow: 'What you see is what you get'
Velbon ultra rexi l with Sirui G-10X o Lightweight, stable and handy. Maybe I'll swap it for an even lighter carbon tripod in the future to carry less weight with me.
Tasmanian Tiger 2 in 1 pack for roaming and shootings o 45l + 15l Capacity and the ability to attach a lot of gear to the M.O.L.L.E system. I can individualize the bag for every situation and carry it a whole day.
Incase Field bag for everyday shooting – My everyday bag. Camera + 3 Lenses and packed for action in a flash. I try to carry max 3 lenses with me most of the time. Planned shootings or vacations are an exception here. My most used setup is 21mm, 35mm, 50mm. When it comes to Portrait shoots I carry the 85 instead of the 50mm or the 35mm.
Do you have a favorite subject matter?
D: That's a question similar to: which music genre do you like the most? I can not answer those questions. I like to capture peoples' emotions as I like to catch moments in nature or the city. Nevertheless there are indeed some aspects of photography I'm more used to than others.
I take a lot of longtime exposures to expand the ability of a photograph keeping a moment. Spontaneous portraits and people have inspired me since I got started with photography. Therefore I'm doing some TfP shootings for half a year now and I'm learning from shooting to shooting and get to know lovely people. So if you nail me down to answer the question in one word it would be: emotion. And emotion is what I see in a specific situation or peoples' faces. And I try to transport a feeling by capturing a scene. I won't say all of my photographs were created this way but my best ones definitely are.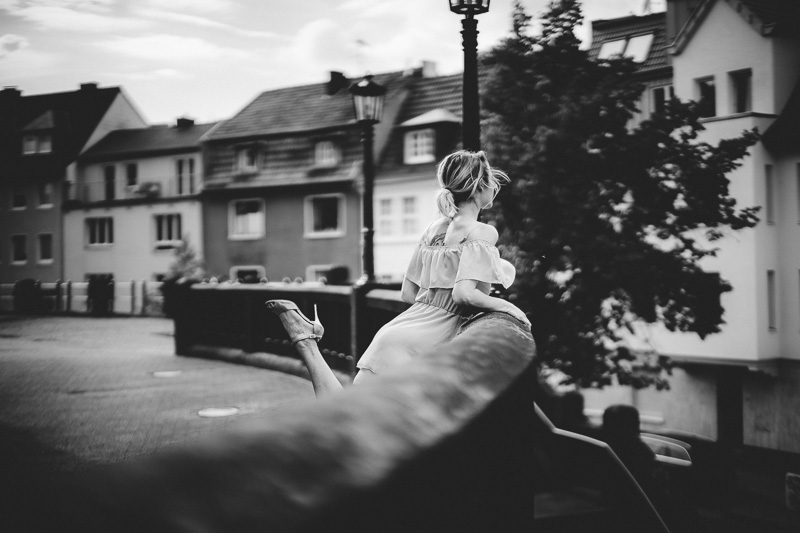 Is there a photographer which has inspired you?
D: My inspiration are the people around me. Music inspires me to take photographs. There is so much inspiration. I'm always careful letting images inspiring mine. I want my own work. I'd rather say there are some photographers I really admire.
I love the work of Helmut Newton, the balance between nude and tough women is something I really admire him for. Then I'd mention Laura Kok, a creative and free mind transporting real warmth through her photographs. And Laura Zalenga, disctracting, somewhat disturbing, melancholic art you can get lost in.
Are there certain characteristics that you look for in a lens?
D: I think most would answer: Sharpness and micro contrast. For me those aspects are important but not that important. For me the fastest aperture and the performance wide open are most important. I like to play with sharpness layers, especially at <50mm and I like to take photographs in any light situations. My second priority lays on the bokeh but if I take a look at my 85L it's not that important, the bokeh has onion rings and swirls and is therefore far away from perfection.
Sometimes those little imperfections are what you call characteristics and make a photograph unique. Nevertheless I require lenses with a minimum sharpness and contrast wide open. 'Character' lenses such as a Trioplan 100mm may have their own performance but those don't work for me. I need at least some flare resistance, good center sharpness and acceptable contrast. That's a really subjective statement, I hope my photographs do a better job of explaining what I mean.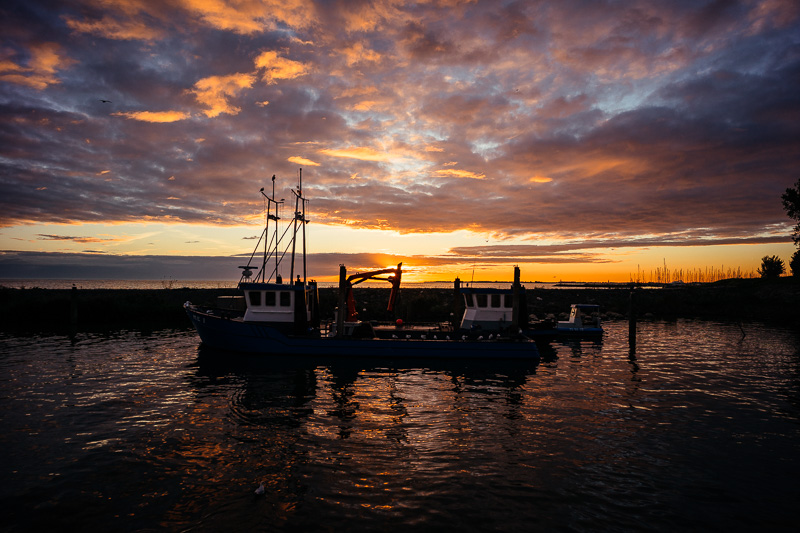 Do you have a fovourite Lens at the moment?
D: Since the CV 21 is my newest lens, I'd say it's my favourite at the moment. But I have to get used to it, so I take it always with me to get to know it and it's behavior. The ability to knock out the background at 21mm is a powerful tool for me. Because of the heavy image field curvature wide open you can even increase this effect if you focus subjects at the midframe. Anyway I think 21mm is not the most universal focal length. Therefore I'd assume my Mitakon 50 0.95 will be my favorite soon again.
What do you think is the best picture you have taken so far and why?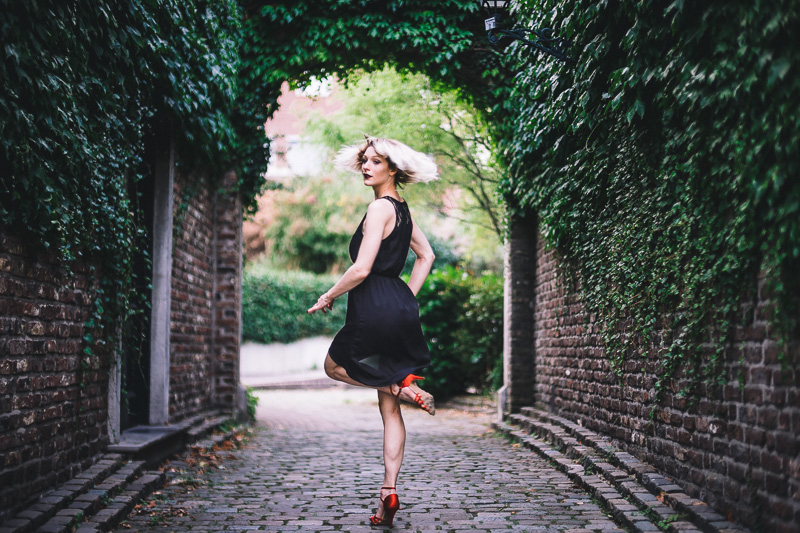 D: Yes I do have a favorite. It's pretty difficult to explain why you like your own work. But I'll try, it's easier because it's not only mine, I'd really like to thank Leonie Bellé! It was a perfect shooting day, a symbiosis between model and photographer. I really love the frozen motion and her attitude on this one. I love the place where we shot, it's a green archway in the middle of the city, you won't expect it there. As you won't expect a dancing model. I'm sure we will shoot again soon. There are a lot of ideas.
Can you suggest a lens we should review?
D: Phew. You do a great job here and most of my dears already got tested. A CV 35 1.7 vs CV 35 1.2 would be nice.
Where can people see more of your images?
D: Two years ago I started my on website: www.noland.photos. Every visitor is welcome!
Previous articles of the manual photographers series
The following two tabs change content below.
I have two hobbies: Photography and photographic gear. Both are related only to a small degree.
Latest posts by Phillip Reeve (see all)