Introduction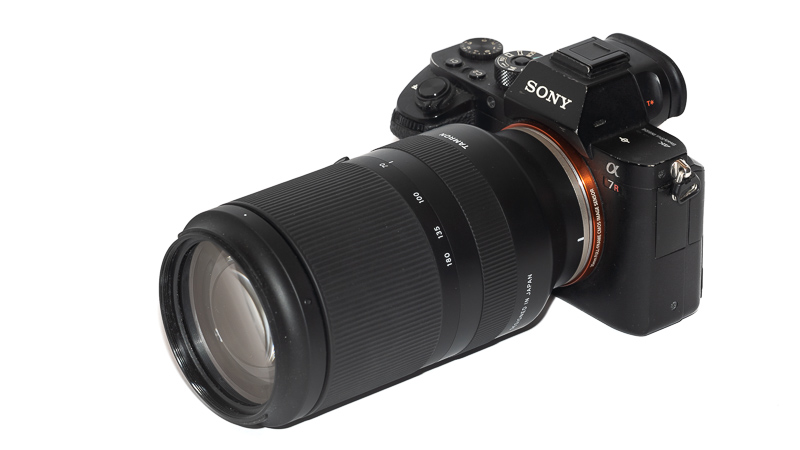 With the 70-180mm 2.8 Tamron completed its "Reasonable Trinity" in 2020. Before the announcement I expected a 75-150mm 2.8 but we got an even bigger zoom range instead. Will there be more surprises? Let us find out in this review!
Update: a new version of this lens has been released in late 2023, you can find its review here.
Sample Images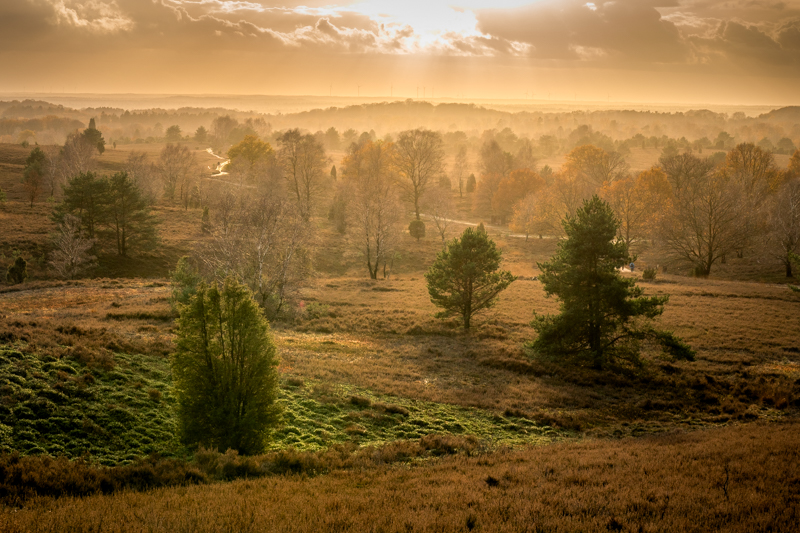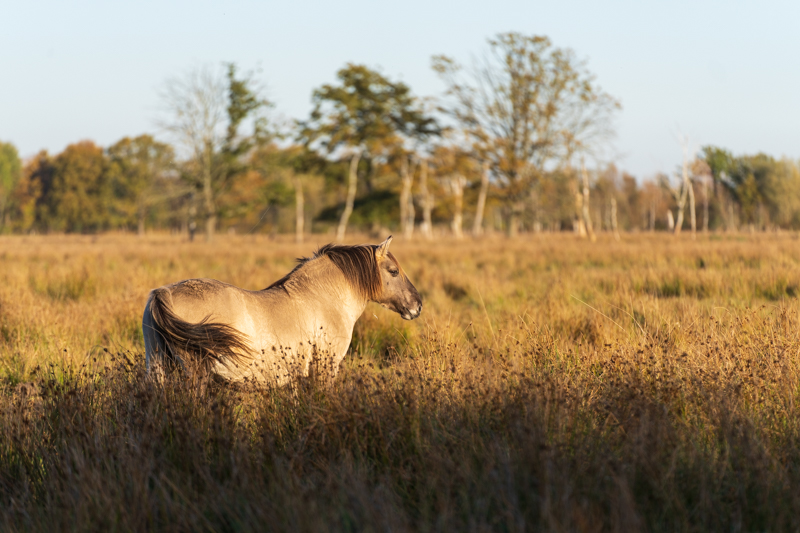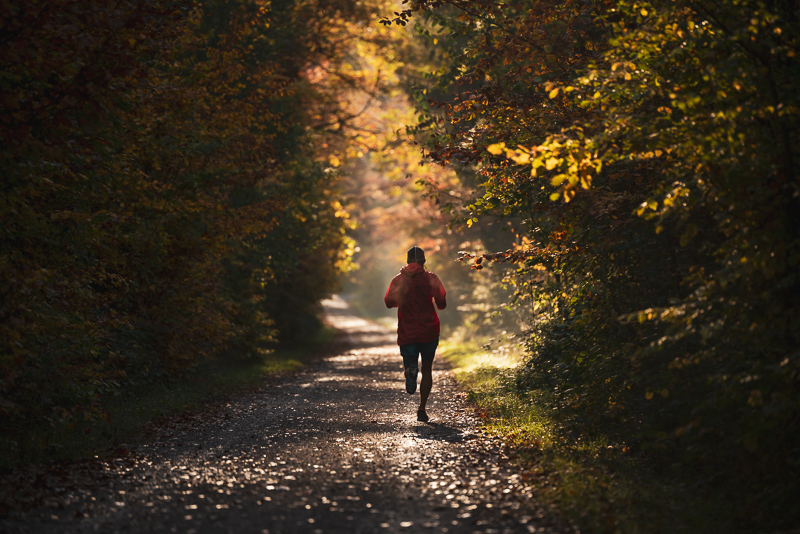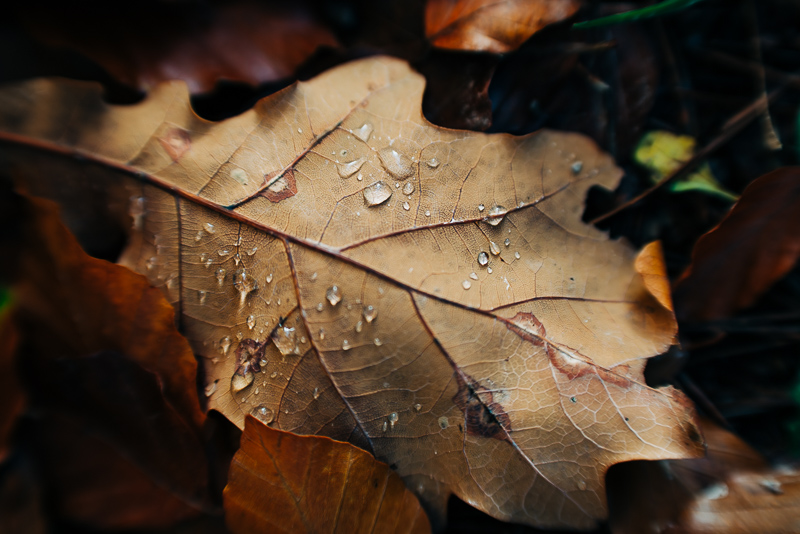 Specifications
I am reviewing the final production model here which has the following specifications:
Diameter: 81 mm
Field of view: 13°42′ to 34°21′ (diagonally)
Length: 149 mm
Weight: 805g (without hood or caps)
Filter Diameter: 67 mm
Number of Aperture Blades: 9 (slightly rounded)
Elements/Groups: 19/14


Close Focusing Distance: 0.27m (70mm) – 0.86m (180mm)
Maximum Magnification: ~1:2.0 (70mm) – 1:4.6 (180mm)
Mount: E-mount
You can also have a look at the official page.
The lens is now available from amazon.com | amazon.de | B&H | ebay.com | ebay.de (affiliate links) and the price is $1199/1299€.
Disclosure
The Tamron 70-180mm f/2.8 Di III RXD was kindly provided free of charge by Tamron Germany for reviewing purpose for a duration of 8 weeks.
Handling / Build Quality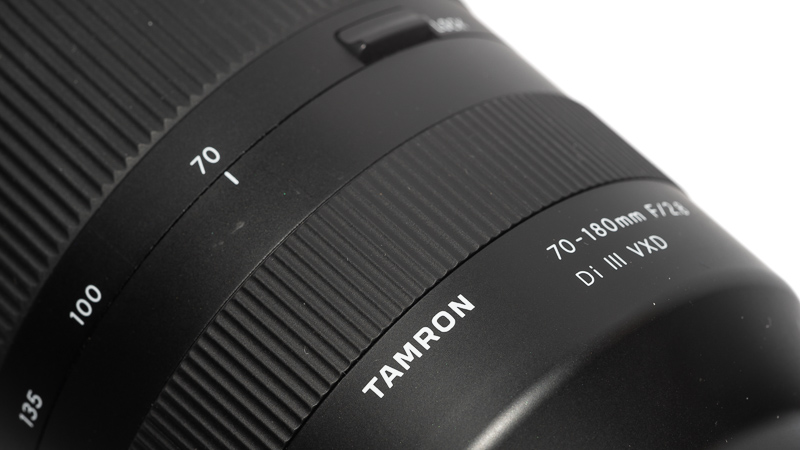 Keeping in mind the low weight and reasonable price tag you should neither expect an all metal construction nor as fancy polycarbonate that is used for the Sony GM lenses. The build quality does not disappoint though, the 70-180mm 2.8 feels pretty much exactly like the Tamron 17-28mm 2.8, so if you like that you will also like this.
The lens is shortest at the 70mm setting and extends by roughly 3 cm when set to 180mm.
The arrangement of the focus ring (close to camera) and zoom ring (front) is similar to that of the Tamron 17-28mm 2.8 Tamron and 28-75mm 2.8, good news, if you are using more than one of these. The zoom ring (~80° from 70mm to 180mm) is less stiff than it was on the 17-28mm 2.8 and can be moved with one finger only.
The focus coupling is of the non linear type, unfortunately.
Tamron includes a plasticky hood that can be mounted reversed for transport. There is neither a focus hold button nor an AF/MF switch to be found on the lens but there is a zoom lock lever for the 70mm setting. This sample did not exhibit zoom creep at all, but it may develope over time and then it is clearly nice to have, even though I would have preferred an AF/MF switch instead.
Tamron also says the lens features a "moisture-resistant construction" (including gasket at the bayonet) but you should be careful what you read into it. Being an extending zoom lens I am sure dust will still find its way inside and any losses or damage due to moisture/water do not seem to be covered by Tamron.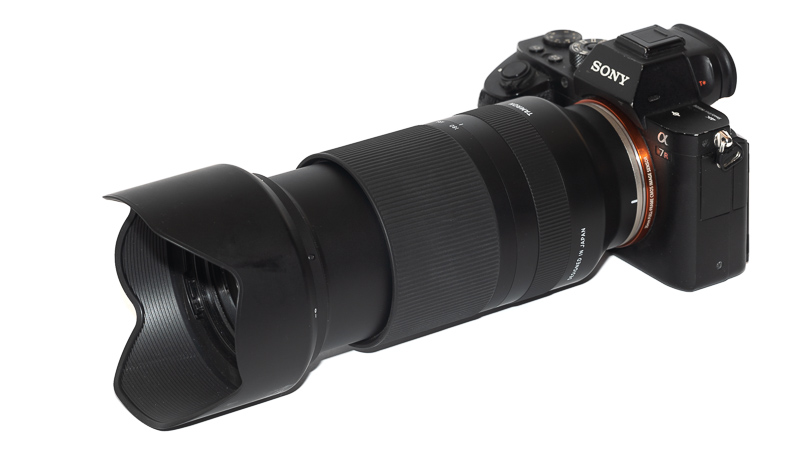 If you were already shooting in the "DSLR-era" the outer dimensions (but also the build quality) of this lens will rather remind you of the 70-300mm 4.5-5.6 zooms and not so much of the 70-200mm 2.8 zooms.
Autofocus
Bastians experience with the A7RII:
At closer distances (less than 0.7 m) at 70mm the autofocus does not work at all. This is the end of the zoom range with the high magnification and it is somewhat tedious to always have to switch to manual focus if your subject is closer.
This was also why I was greatly missing an AF/MF switch. If you are mainly using lenses that don't have it and you already have mapped AF/MF switch to a custom button this may not bother you as much though.
Janniks experience with the A7RIV:
Using the A7RIV, the minimum focus distance at 70mm is also not accessible with AF at all. You have to use MF to make use of the macro potential. At 180mm, the MFD is accessible with AF-C and it also works fine there.
In general, AF was very snappy and accurate. To my positive surprise, it was also very quiet and unobstrusive. Tracking worked very well.
The sample below demonstrates the accuracy and speed of the AF in demanding situations. The bullfinch was jumping around in the middle of the dim bush but the AF still nailed it.

Vignetting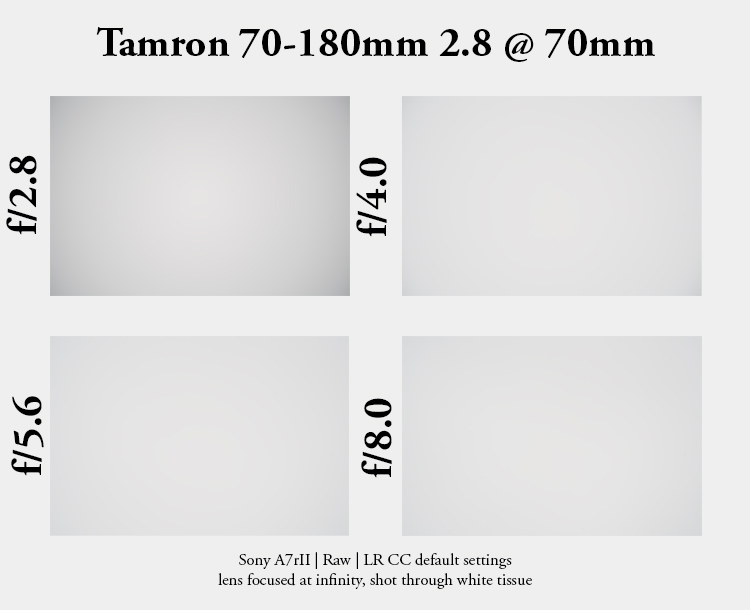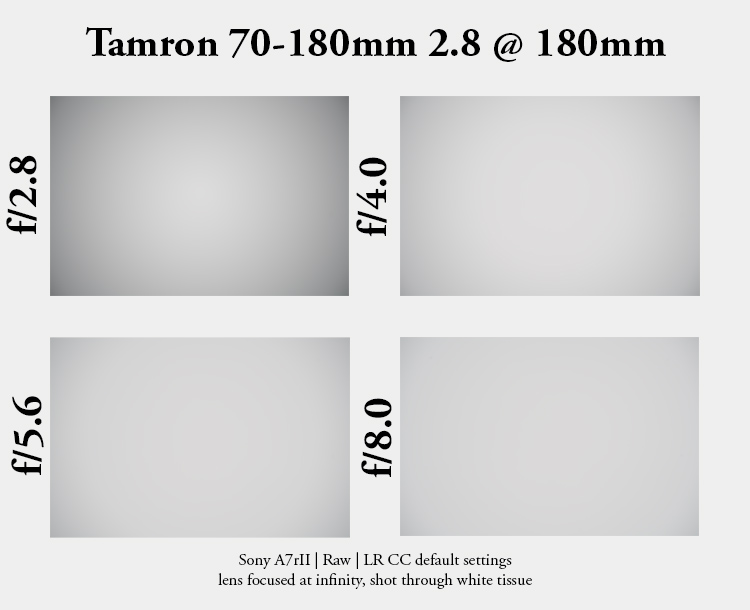 | | 70mm | 180mm |
| --- | --- | --- |
| f/2.8 | 1.4 | 2.1 |
| f/4.0 | 0.7 | 1.3 |
| f/5.6 | 0.4 | 0.8 |
| f/8.0 | 0.4 | 0.6 |
Not much to say here, these values are in line with what is to be expected from a lens with such parameters.
Sharpness
infinity
70mm:
At the shortest focal length, the Tamron 2.8/70-180 performs impressively. Center and midframe are as sharp as it gets, even at f/2.8 and with 61MP. The corner profits slightly from stopping down to f/5.6 but I wouldn't hesitate to use it wide open whenever there is need for it.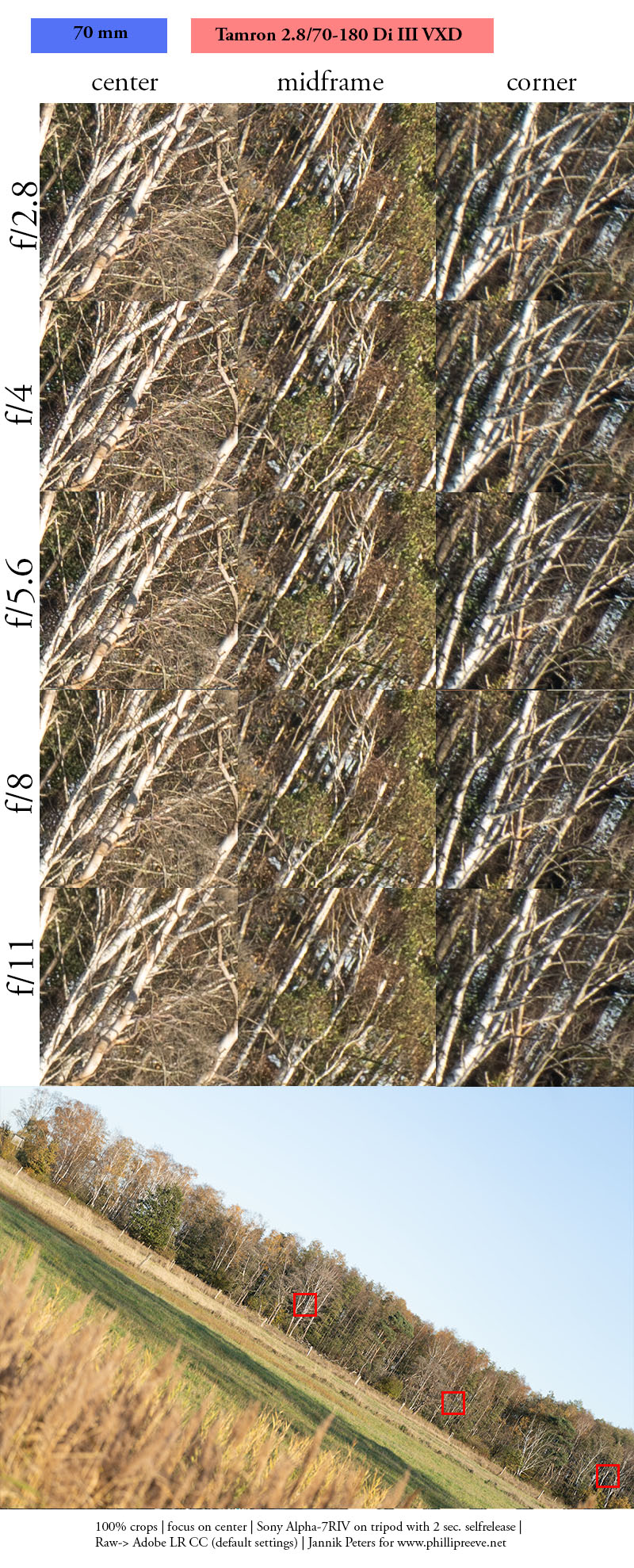 135mm:
In the middle of the zoom range, things get a bit complicated. There is a bit of field curvature that mostly shows in the extreme corner. If the lens is focused wide open on the center, corners need f/5.6 to get reasonably sharp. However, corners can be much sharper wide open if focused on. In case of doubt, I would recomemmend to stop down and focus on midframe for landscape images if possible. For other subjects, this is not relevant.
180mm:
At the long end, this lens performs just a tad worse than at 70mm. Center and midframe are already extremely sharp wide open, corners are just a bit behind and show a little bit of astigmatism. Midframe and corners show their peak performance at f/4.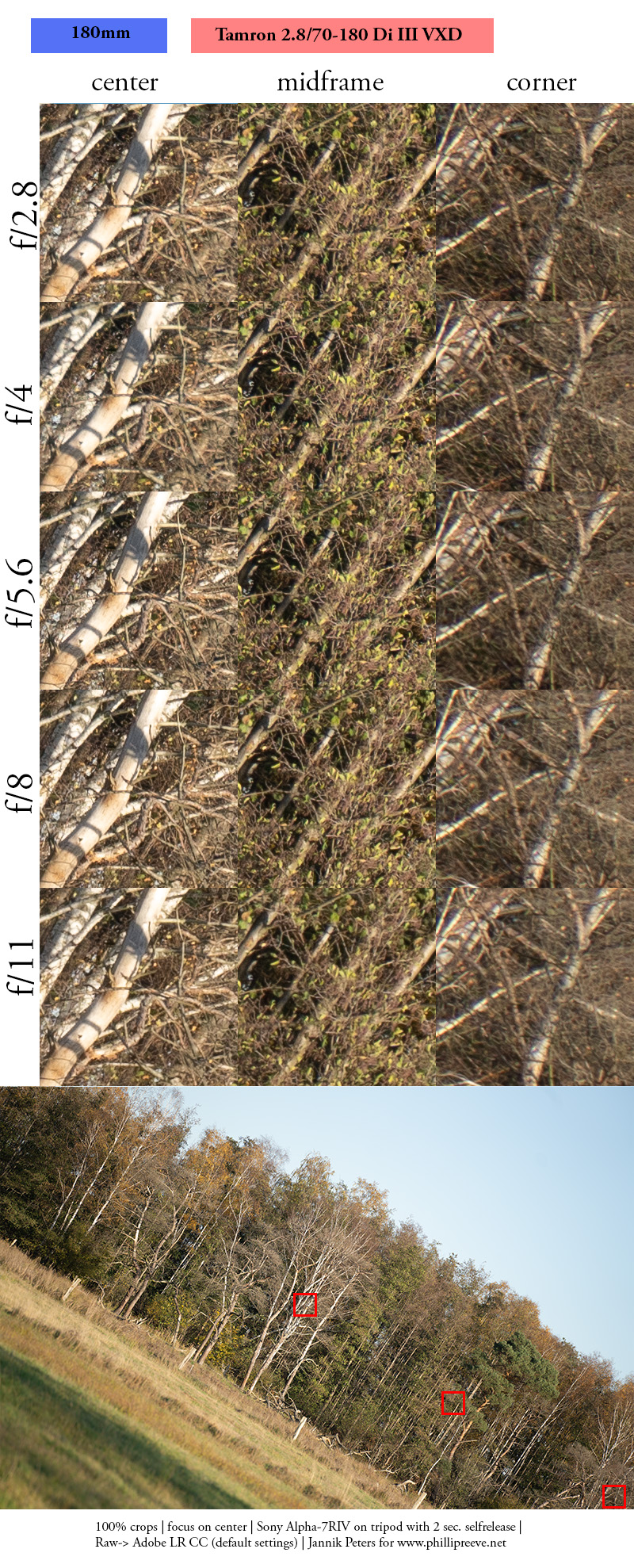 Historically the f/2.8 zooms always performed best at the wider end and lost some bite at the tele end and this is also the case here. At 70mm sharpness is great from f/2.8 across the whole frame whereas at 180mm the corners benefit from stopping down to f/4.0.
Still, the lens is clearly sharp enough for any application imaginable. So don't waste your time asking in the comment section if this lens or the 70-200mm 2.8 GM is sharper, differences are meaningless in the field here.
Keep in mind: at these distances heat haze and vibrations can have a big influence on slightly longer shutter speeds (meaning when shooting stopped down to f/8.0 or further). 
close focus
70mm @ 0.27m

100% crops from center, Sony A7rII, refocused for every shot due to focus shift

180mm @ 0.86m
100% crops from center, A7rII, refocused for every shot due to focus shift
This lens does focus close on both ends of the zoom range but it offers a noticeably higher maximum magnification at the 70mm end (1:2.0) and image quality in the center wide open is also a bit better on the wide end.
This staggering minimum focus distance came at a cost though, the field curvature is massive here, short of some lensbaby lenses it is actually the highest field curvature I have ever seen.
If you subject is small and in the center this may not bother you, but if you are shooting an even remotely flat subject the usefulness of these magnifications will be severly limited.
Distortion
The lens shows slight barrel distortion at 70mm which turns into strong pincushion distortion at 180mm.
Correction values:
70mm = +2
135mm = -6
180mm = -14
The lens comes with correction profiles so the camera can already correct the distorion. There is a Lightroom profile available as well.
Sunstars
Sony A7rII | Tamron 70-180mm 2.8 Di III VXD | 70mm | f/11
In my experience, the longer the focal length of your lens, the more unlikely you are to encounter sunstars in your pictures. Nevertheless 70mm may still be used for more intimate cityscapes or landscapes with the sun on the edge of a mountain, so we have a close look here.
Due to 9 rounded aperture blades the sunstars are not very pronounced in the first place, but is seems the alignment of the aperture blades of this sample is really good, the length of the rays and distance to each other is very even, especially when dealing with smaller, farther away light sources.
As this is a highly subjective topic may have a look at this article to see which kind of sunstars you prefer.
Coma correction
70mm

180mm

100% crops from extreme corner, A7rII
As we have already seen in the sharpness section the Tamron 70-180mm 2.8 is a well corrected lens and coma is hardly an issue.
Bokeh
Close up
The close up bokeh is smooth and creamy with acceptable optical vignetting and no visible onion rings.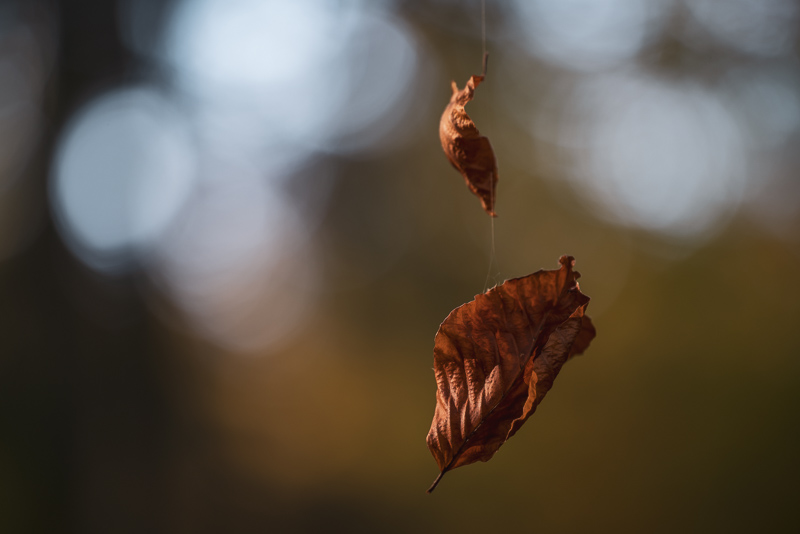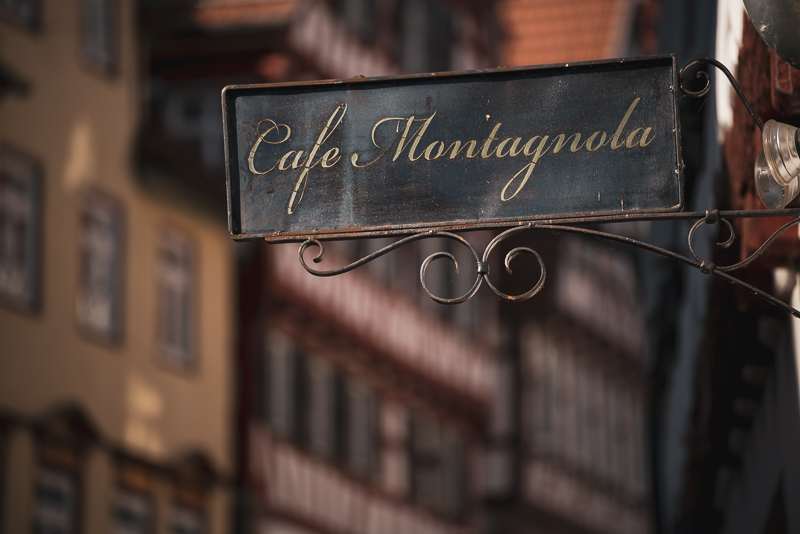 Mid-distance
Lenses is the class of the Tamron 2.8/70-180 are often used for full body portraits or subject isolation of larger objects in landscape photography. The transition zone between sharp and blurry areas is important in this situation. Generally, the foreground bokeh of this lens is more nervous than the background bokeh. This is favorable because the background often takes more space in the image. Bokeh is generally best at 180mm and worst in the middle of the zoom range where onion rings, outlining and cat eye shaped highlights become most visible. The quality of the bokeh is generally accetable and has a neutral, unobstrusive character. Nevertheless, there are specialist lenses like the Sony FE 1.4/85 GM that shine a lot more in this regard.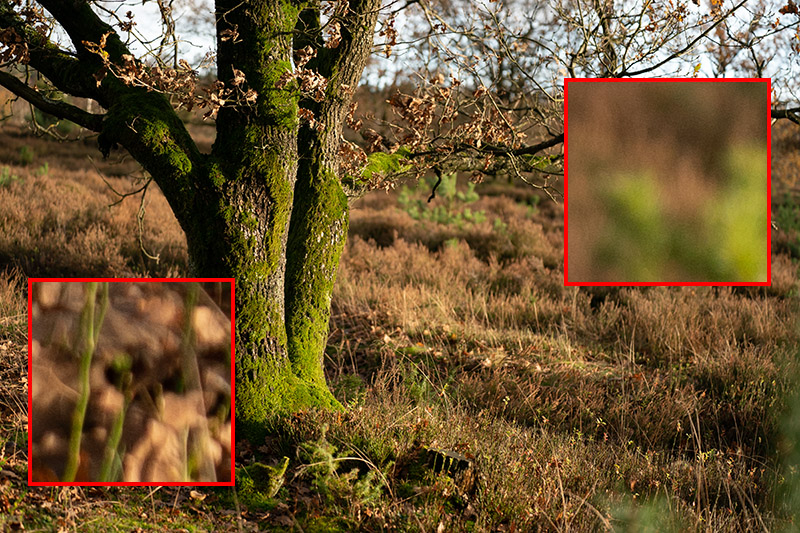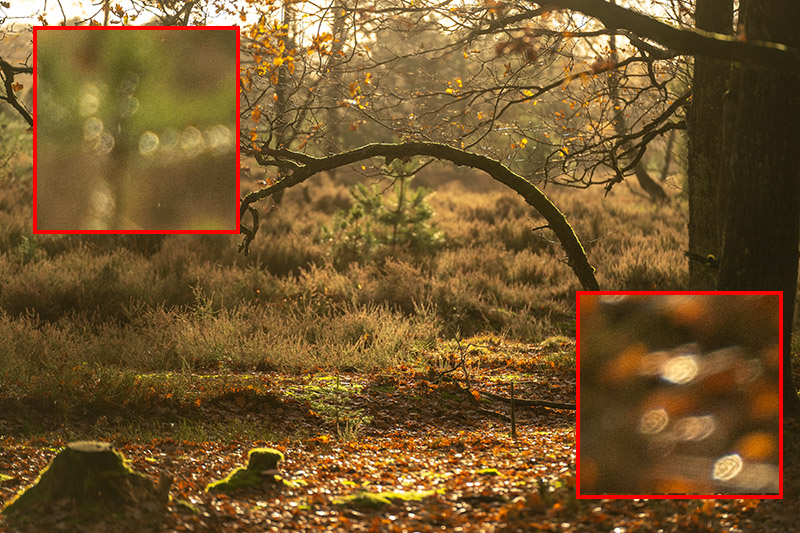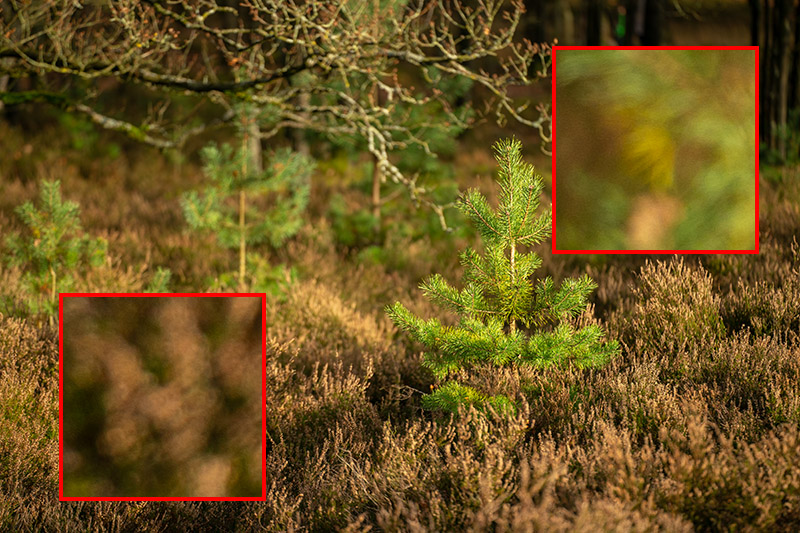 Stopped down
Thanks to 9 rounded aperture blades, highlights in the bokeh remain round and smooth stopped down. Bokeh at smaller apertures looks more smooth compared to wide open, onion rings are not visible.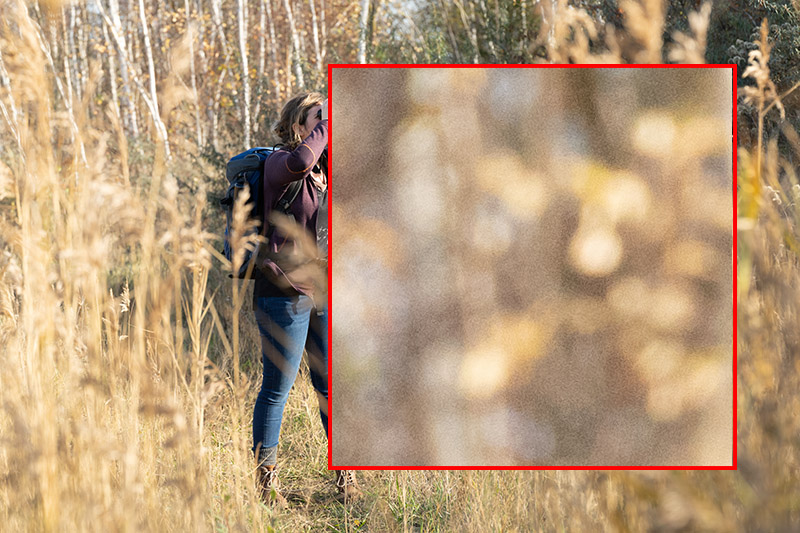 Flare resistance
Flare resistance is generally good. Contrast remains high with the sun directly in the frame, the amount of ghostings is still acceptable.
The lens has the strongest vulnerability to veiling flare and ghosting if the sun is placed at the edge of the frame without the lens hood. Therefore it may be a good idea to use the lens hood in such demanding scenarios.
Sun inside the frame
Sun at the edge of the frame

In comparison to other lenses in this focal range, flare resistance is at the stronger side. Compared to my frequently used Sony FE 4.5-5.6/100-400 GM OSS, the Tamron 70-180 is much superior.
Chromatic aberrations
Lateral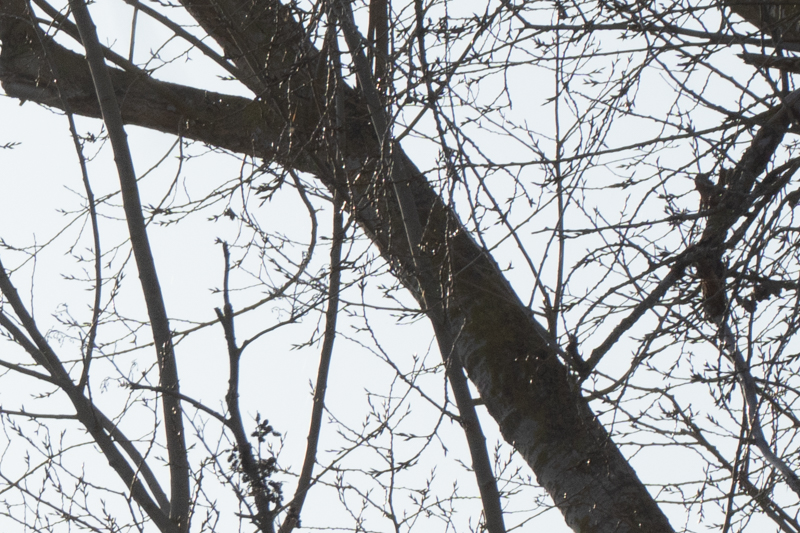 Sony A7rIV | Tamron 70-180mm 2.8 Di III RXD | 135mm | f/11 | CA Extreme corner, 100% crop

Lateral CA are not present in any of the taken images.
Longitudinal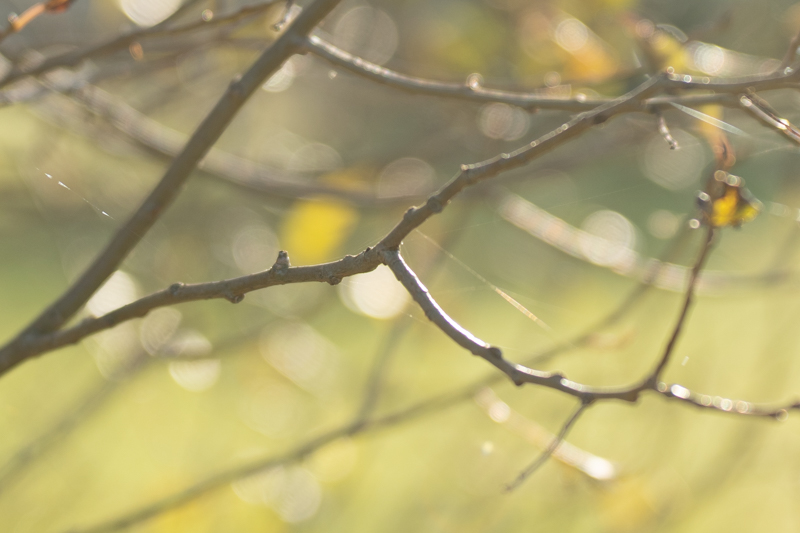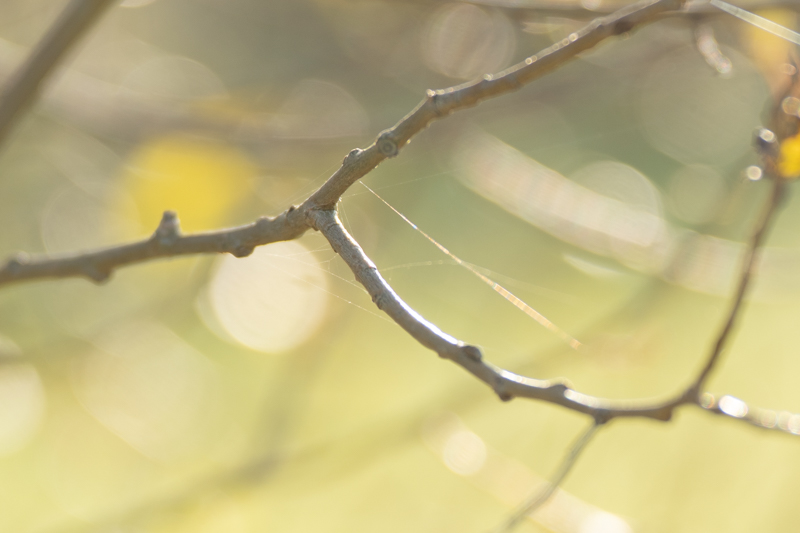 In line with its 17-28mm and 28-75mm siblings, Longitudinal CA (loCA) are very well corrected and therefore nothing to worry about. In the middle of the zoom range, there can be a hint of blue LoCA that is easy to handle.
Focus shift
70mm
33% crops from center, A7rII
180mm
50% crops from center, A7rII
At the minimum focus distance the lens shows a bit of a focus shift. Usually people will use this lens with working aperture, where this is absolutely meaningless. Only if you set your focus manually and then stop down afterwards this is something to be aware of. At 70mm you can see again the massive field curvature.
Alternatives
Update: have a look at the review of Tamron's improved 70-180mm 2.8 G2 that features a more up-to-date alternatives section.
Sony FE 70-200mm 2.8 GM OSS:
The most obvious competitor and a lens none of us has personally used for a longer time. Considering it is not as hot as other manufacturer's 70-200mm 2.8 lenses and it is very expensive I would rather get the Tamron lens reviewed here.
If you are mainly shooting sports and you need the most reliable tracking on you Sony A9II this may still be the lens for you – due to lack of better alternatives directly from Sony.
buy from amazon.com  | amazon.de | ebay for $2598 (affiliate links)
Sony FE 70-200mm 4.0 G OSS:
As of November 2020 this Sony lens and the Tamron are priced pretty much the same. As this f/4.0 version is not nearly as hot as other manufacturer's 70-200mm 4.0 lenses and it is heavier and bigger than the Tamron reviewed here despite being a full stop slower the only reasons I see to get the Sony are the buttons and the OSS. If that wasn't obvious enough: get the Tamron here, seriously.
buy from amazon.com  | amazon.de | ebay | B&H for $1398 (affiliate links)
Canon EF 70-200mm 4.0L:
If you are running on a tight budget getting a used Canon 70-200mm 4.0L can still be a good option, especially when you already have an AF adapter like the Sigma MC-11. The Tamron is obviously a stop faster, a bit more compact and offers better AF performance whereas the Canon is not focus by wire and at least offers an AF/MF switch as well as a focus limiter.
buy from ebay.com
| ebay.de
| amazon.com | amazon.de | B&H for $450 used (affiliate links)
Zeiss Batis APO-Sonnar T* 135mm 2.8:
If you need a medium tele lens and prefer to use prime lenses, the Zeiss Batis 135mm 2.8 can be a decent option. Optically, this lens doesn't leave much to be desired and has quite similar qualities as the Tamron 70-180mm 2.8 despite of being a bit better in every regard. Used and new prices have come down by quite to a more realistic level.
Sony FE 135mm 1.8 GM:
This lens is even more expensive than the Zeiss Batis 135mm 2.8 but adds also some unique qualities. The sharpness is even outresolving the sensor of the A7RIV wide open and the added speed allows for way more subject isolation and low light capability. The autofocus is also one of the fastest in the Sony world.
Conclusion
good

sharpness

bokeh (mostly)

autofocus

flare resistance

minimum focus distance 

correction of longitudinal CA

sunstars

size/weight

average

vignetting
build quality
price

not good

non-linear manual focus

lack of buttons
Jannik:
The Tamron 2.8/70-180 DiIII RXD was a unobstrusive and reliable option in my pocket for the time that I used it. The lens was never complicated, neither in use nor in the processing of the results. This is definitely a compliment for a lens in a class of rather clumsy and sometimes complicated lenses. The decision to give up the internal zooming and 20mm at the long end and to allow high pincushion distortion at 180mm added a lot of portability.
In terms of image quality, the lens shines at the extremes with very high sharpness and decent bokeh. Image aberrations are generally not relevant and flare resistance is mostly good. The weakest spot is the mid of the zoom range where field curvature becomes visible and the bokeh is most distractive.
Although I understand the strive for a uniform appearance in a lens line, I strongly dislike the lack of any manual controls despite of the zoom and focus ring. Sigma demonstrates within its DN line, that this can be implemented without any issues and I hope that Tamron will also start to implement such things in further lenses as soon as possible.
Bastian:
Due to an accident that lead to a surgery I only got to spend limited time with this lens. When it comes to the optical qualities I have no reason to complain, this is a very compelling lens in terms of sharpness as well as bokeh and I did not manage to find a deal breaking flaw here. Especially compared to Sony's 70-200mm options this is the only lens in this segment I could recommend to the potential buyer.
There is one thing though: I am aware Tamron was aiming for an affordable price point here, but I do wonder what would have been "the price" for including useful things like an AF/MF switch, focus hold button and maybe even a focus limiter.
And please get rid of that non linear manual focus implementation, seriously…
Update: a new version of this lens has been released in late 2023, you can find its review here. Long story short: all our points of criticism have been addressed.
The lens is now available from amazon.com | amazon.de | B&H | ebay.com | ebay.de (affiliate links) and the price is $1199/1299€.
Sample images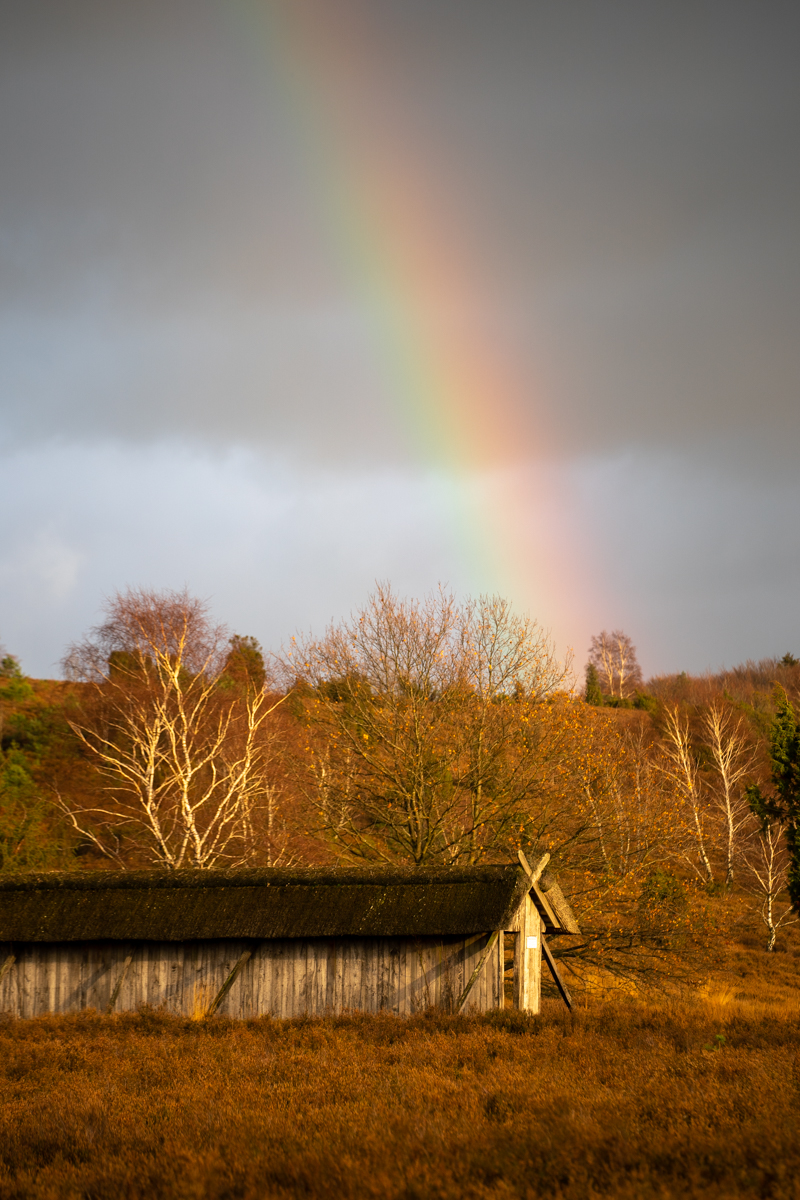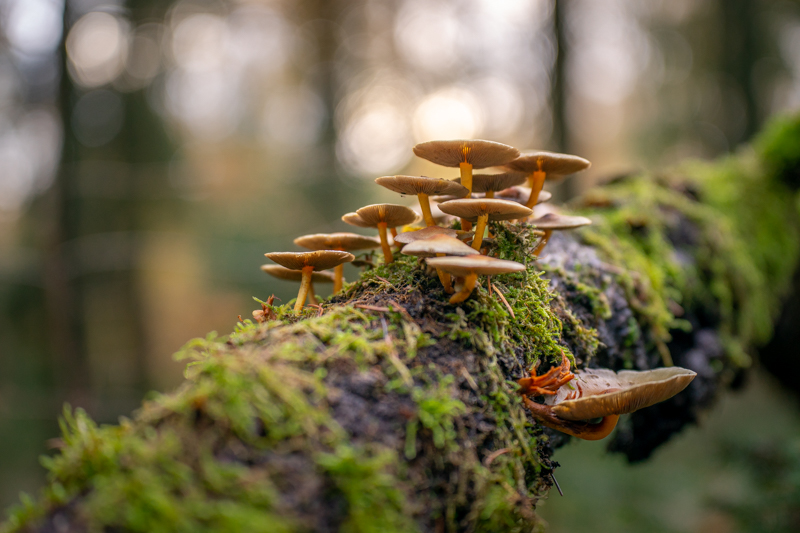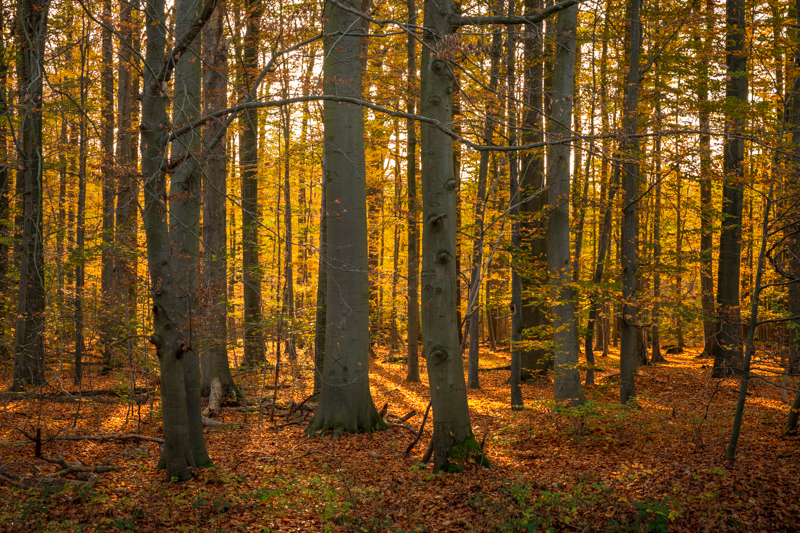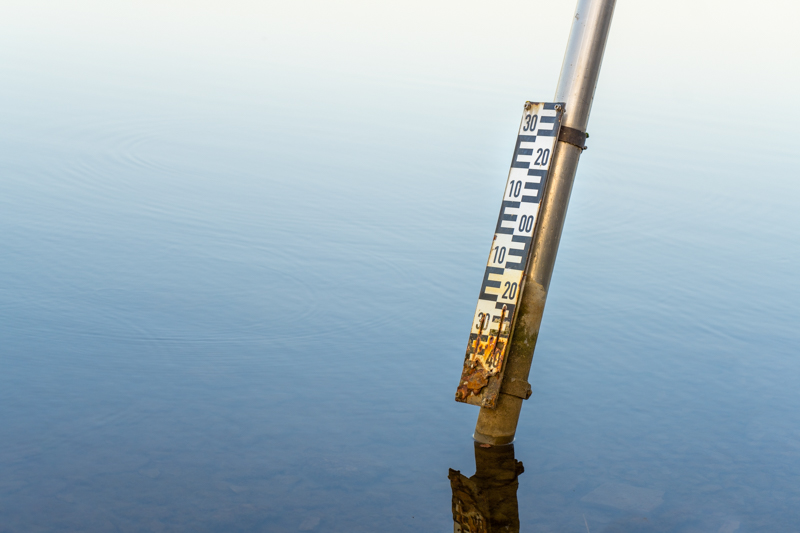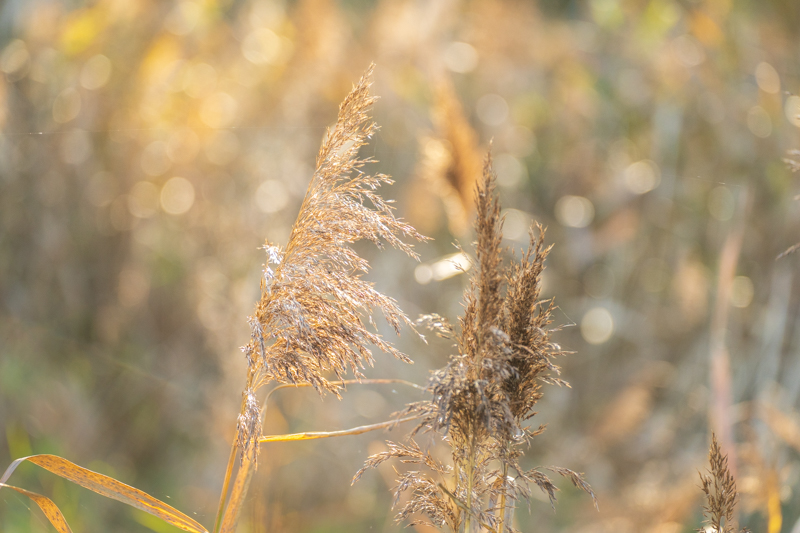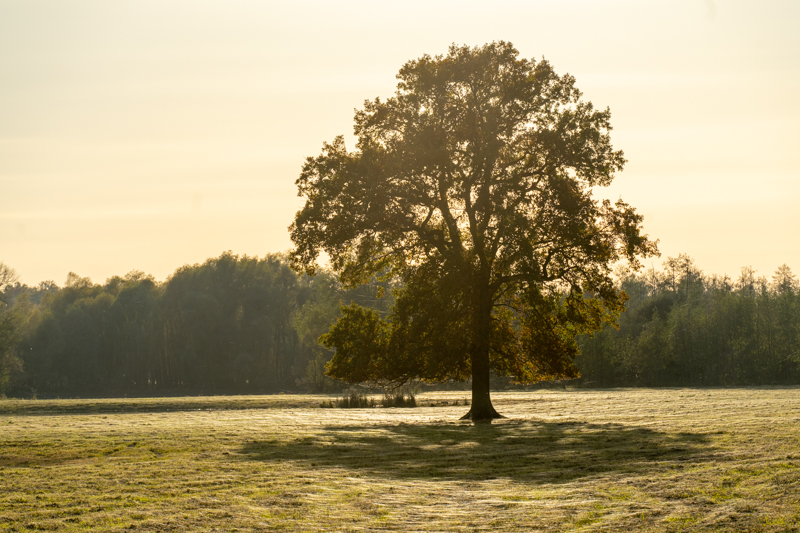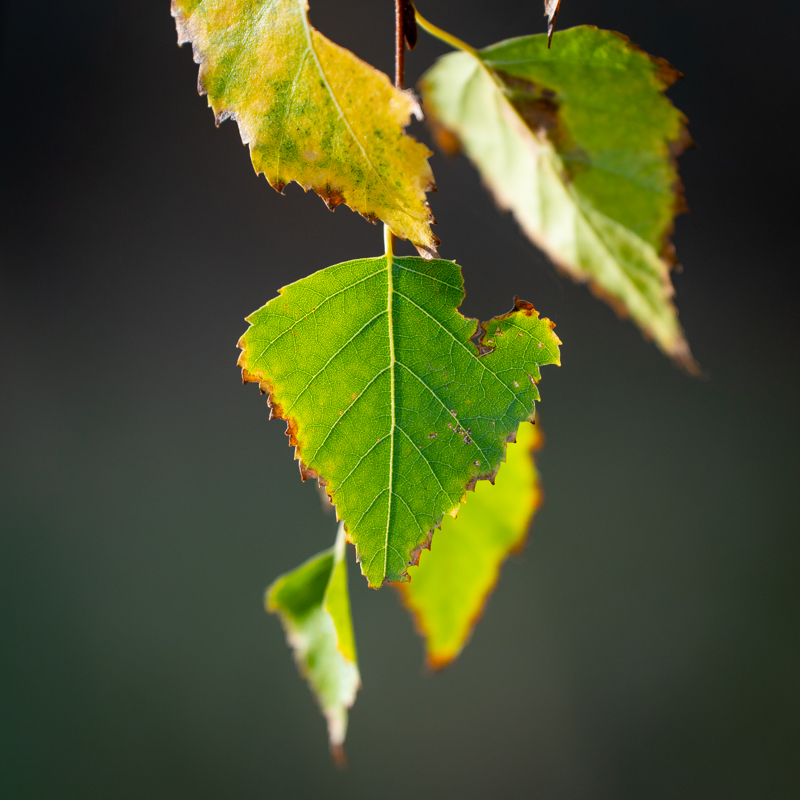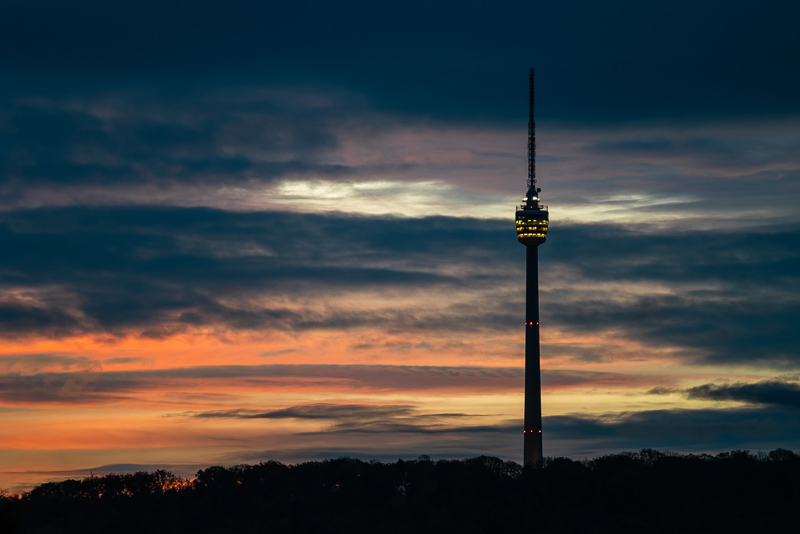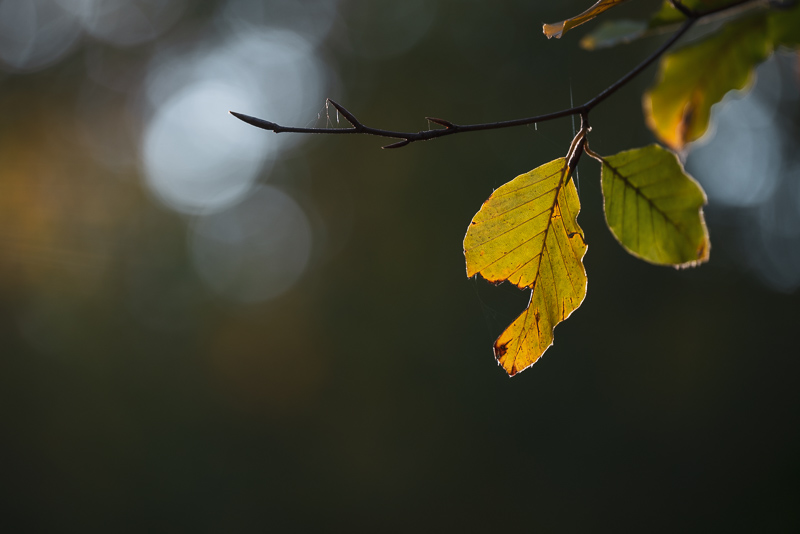 Further Reading
Support Us
Did you find this article useful or just liked reading it? Treat us to a coffee!


via Paypal
The following two tabs change content below.
The team, that are four gearheads: Bastian, Jannik and Phillip from Germany as well as David from Australia. All like to use manual lenses and have a passion for the outdoors. None the less they are specialized in different areas so they can provide you with a wider perspective.