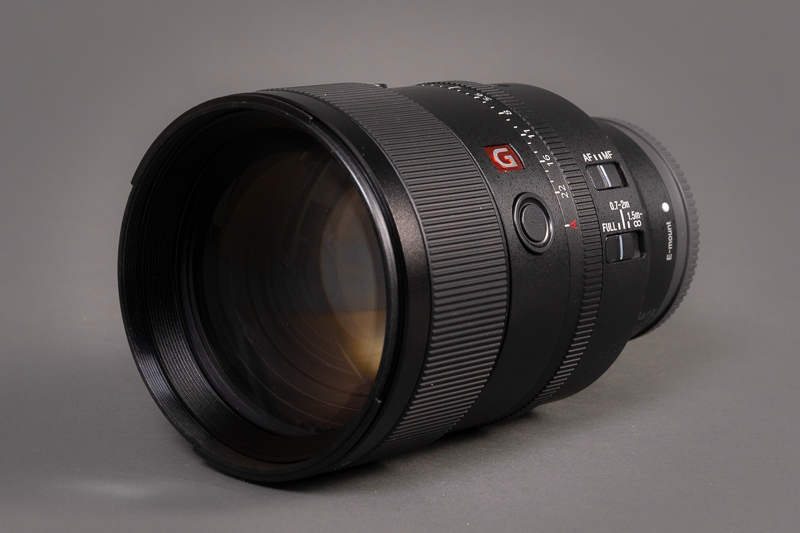 The Sony 1.8/135 GM is a highly anticipated lens that has been rumored for some time. Being a GM lens, it is part of a line which includes some of my favorite lenses like the Sony FE 1.4/24 GM and the Sony FE 1.4/85 GM. My expectations are as high as its price – can it live up to that?
Sample Images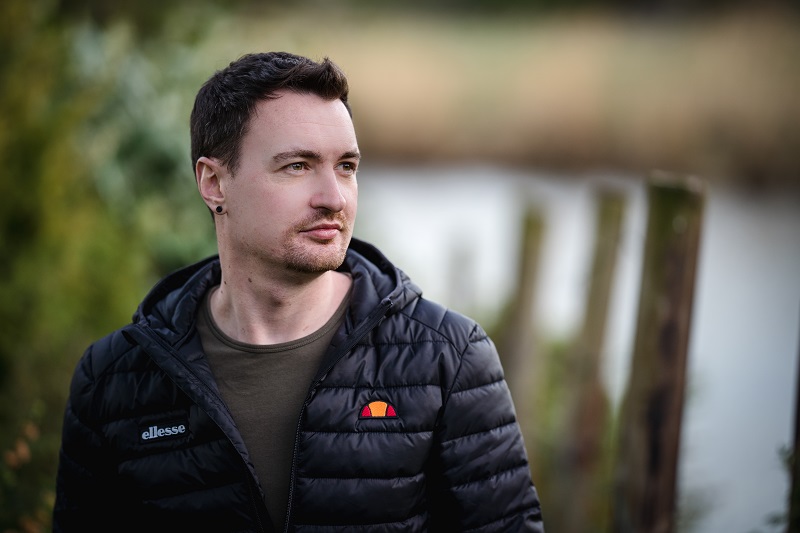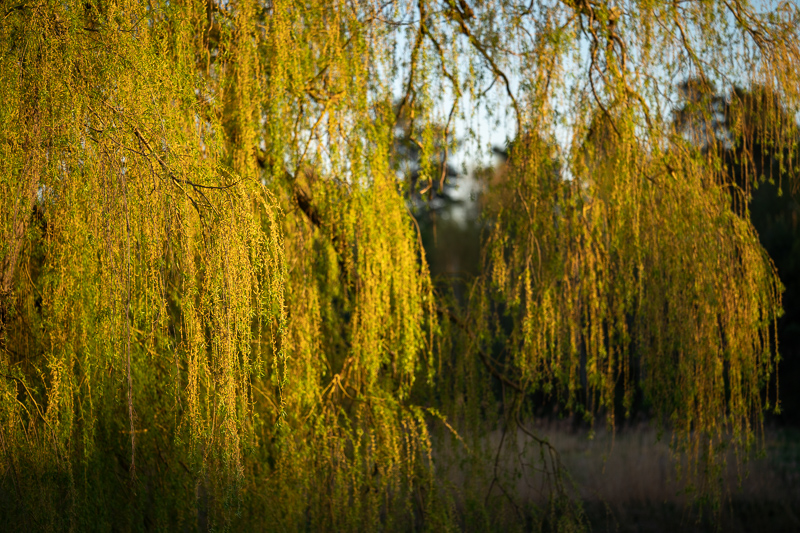 Specifications
The Sony FE 135mm 1.8 GM has the following specifications
Diameter: 89,5 mm
Field of view: 18° (diagonally)
Length: 127 mm
Weight: 950g
Filter Diameter: 82 mm
Number of Aperture Blades: 11 (rounded)
Elements/Groups: 13/10
Close Focusing Distance: 0.7 m
Maximum Magnification: 1:4
Mount: Sony E
This is a review of my own lens!
For $1899/1999€ you can order this lens from amazon.com, amazon.de (affiliate links).
Build Quality / Handling
The build quality of the Sony FE 1.8/135 GM is exceptionally good. The polycarbonate body is sturdy, stiff and scratch resistant like we know from the other GM lenses that we have reviewed. The focus ring is rubberized without being sticky. Like all recent Sony lenses, the focus ring has linear coupling and has a 135 degree throw from the minimum focusing distance to infinity. In the typical portrait range, this is a bit steep, but due to the sheer width of the ring (89,5mm) and the good application, it is very precise and it always possible to find the right setting.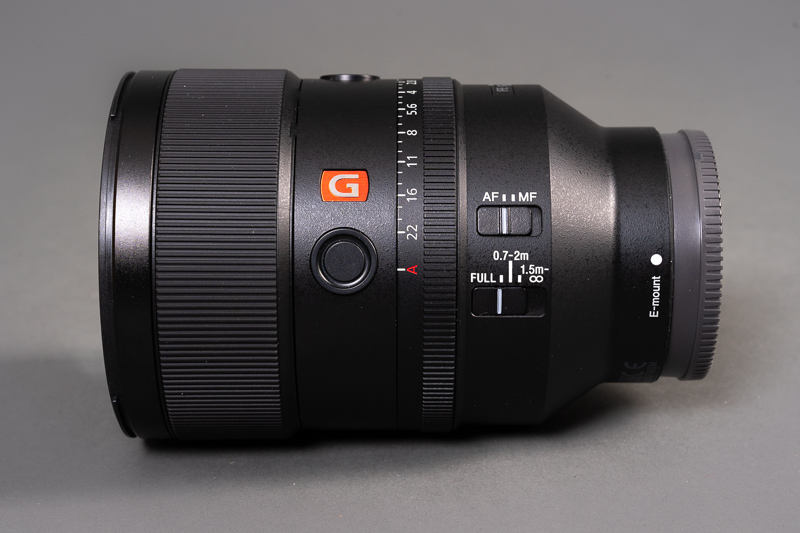 The lens has all features of current high end Sony lenses. As well as  the declickable aperture ring (1/3 stop detente), there is an AF/MF switch, two programmable buttons and a focus limiter. The latter is very welcome because the lens has great close focusing capabilities (1:4 max magnification).
On the rear of the lens, you can see that the lens has a rubber gasket around the mount. The lens is dust and moisture resistant like the other GM lenses.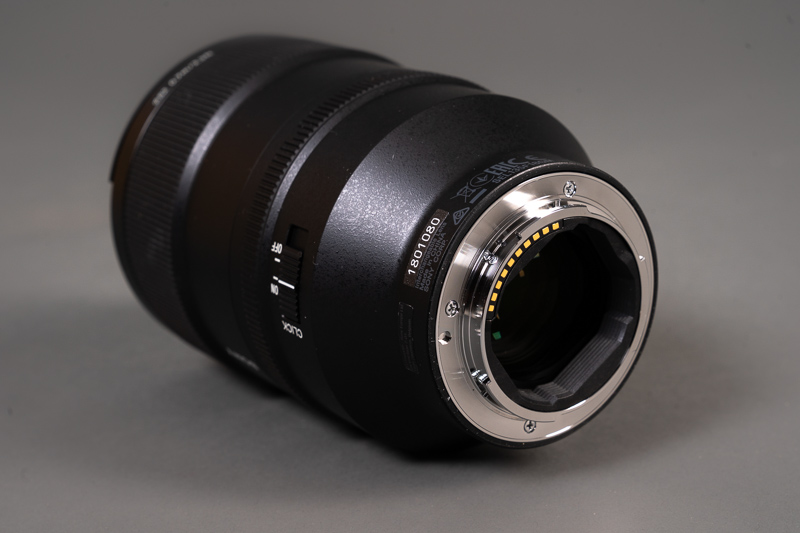 The lens hood is massive and very sturdy. Its front is rubberized for further protection and the inside of the hood is flocked. It also features a release button which prevents the lens from mistakenly dismounting. With a weight of 78g, it's still acceptably light but it adds significantly to the bulk of the lens:
This lens is big and heavy (950g), no doubt about that. If you take its focal length, speed and maximum magnification into account, this doesn't seem too excessive: other options with these specification are larger and heavier.
The most comparable lens is terms of size the Sony 2.8/24-70 GM. The 135 is a bit smaller and thinner but feels quite comparable in handling and has the same 82mm filter thread.
Having a larger grip helps a lot to handle these large and heavy lenses. I currently use the Meike MK-X1EM, there is also the native Sony GP-X1EM or several battery grips and L-brackets.
In contrast to the Sony FE 1.4/85 GM, the AF performance of the Sony FE 1.8/135 GM is sensational. Two linear motors are used to move two different groups silent and fast. This helps a lot to keep the focusing fast over the whole focal range. Even at the minimum focusing distance, the focus is very fast which is quite different to dedicated macro lenses like the Sony FE 2.8/90 macro lens. This makes macro photography much easier and faster, especially for less patient or advanced photographers. I also think that this will be very useful for wedding end event close ups.
In general use, the focus is very fast and almost instantaneous. The focus limiter can help to minimize hunting. In my short time of use, the lens had no issues tracking my wild running kid, even in complicated light. Furthermore, focus acquisition is extremely fast. This will be very welcome for action and sports photographers. This makes the lens very different to lenses like the Sony FE 1.4/85 GM or third party lenses that offer decent but not action-ready autofocus.
Sharpness
infinity
I will skip the detailed discussion of the different apertures as it will be very boring. From f1.8 to diffraction limit, this lens performs exactely the same (on my A7iii) with the exception of vignetting wide open. This is nothing short of sensational and probably the best performance we have seen yet on the blog. Seeing that, I have no reason to disbelieve Lensrentals claim that the Sony FE 1.8/135 GM is the sharpest lens out there besides super telephoto lenses.

Close Up
Close up sharpness is great wide open. I gets a little boost in contrast when stipping down to f/2 and f/2.8 but I doubt that choosing any of these stops will have a field relevant difference in sharpness (except of increasing depth of field of course). At f4, diffraction already starts to show, there is no focus shift.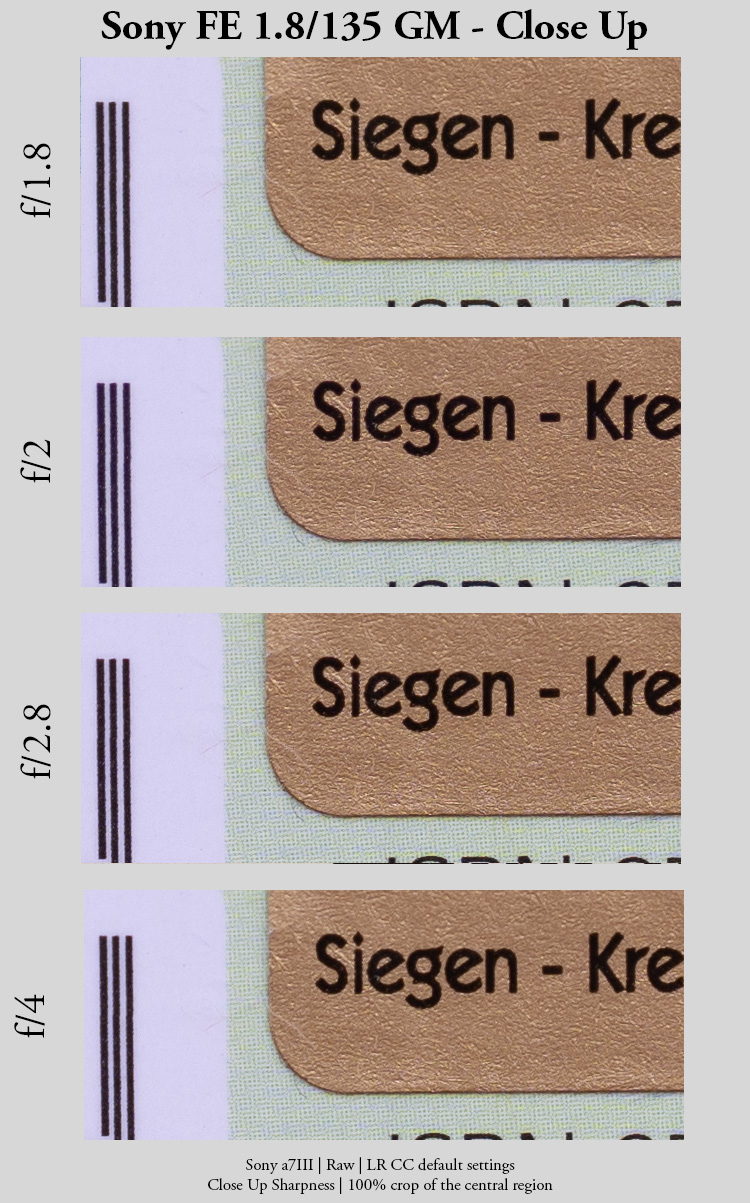 In the sample below, you can see how much detail can be resolved when using the Sony FE 1.8/135 GM wide open for close up shooting: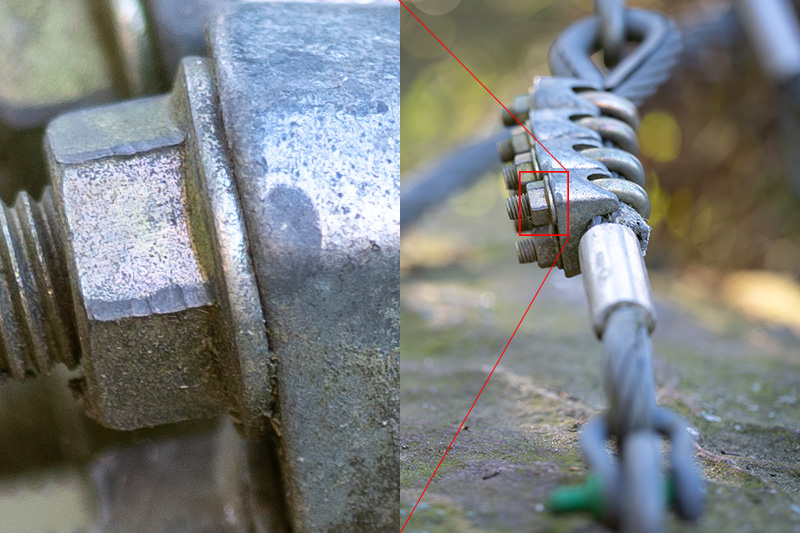 Chromatic Aberrations
Longitudinal
LocA is very well controlled and can be only spotted in the harshest contrast. The sample below (100% crop) shows the largest amount of LoCA that I have seen yet.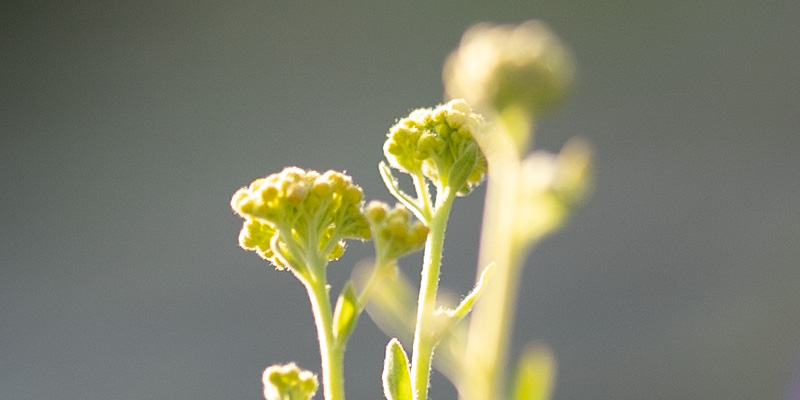 This is what the fountain test looks like. I think this is a very good performance that can only be beaten by slower APO-lenses like the Zeiss Batis 2.8/135 or the Voigtländer Macro APO-Lanthar 2/65.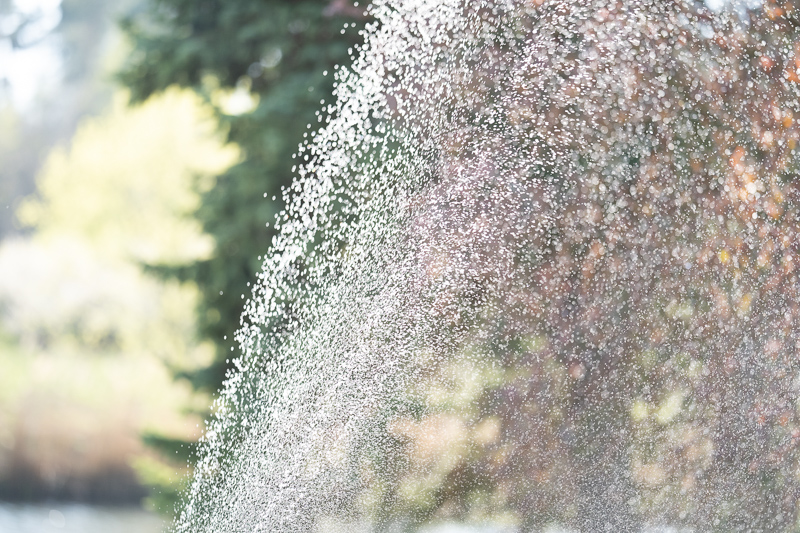 Lateral
I can't find any, not even in uncorrected JPEG files:
Flare resistance
Ring Flare & Ghosting
This lens can show ghostings with the bright sun in the frame. The glossy filter thread causes reflections that show in a ring flare.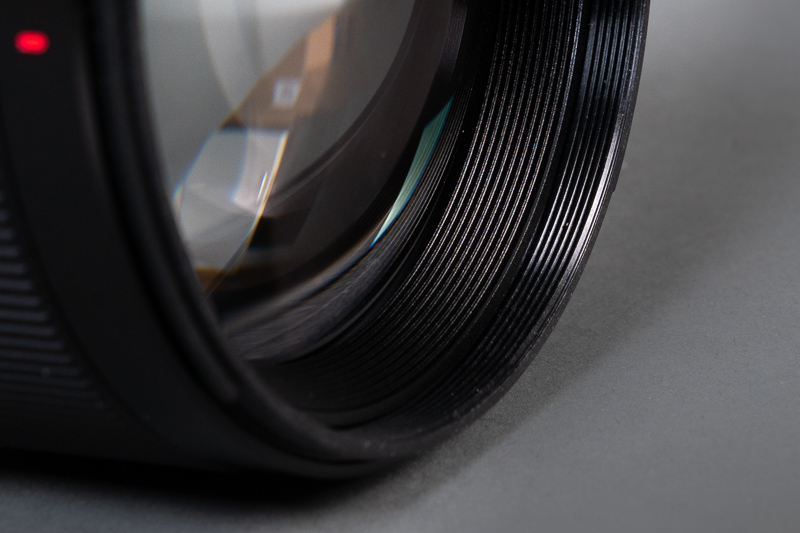 Flocking the thread or using the proprietary lens hood a small hood (a short one like this is enough) can prevent the lens from this behavior. Ghostings can appear as well.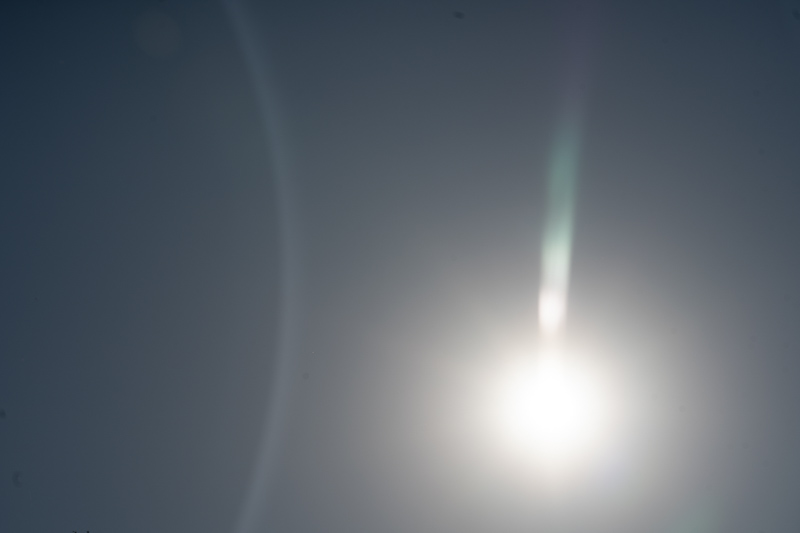 Like the Sony FE 1.4/85 GM, the lens doesn't like the sun just outside of the frame: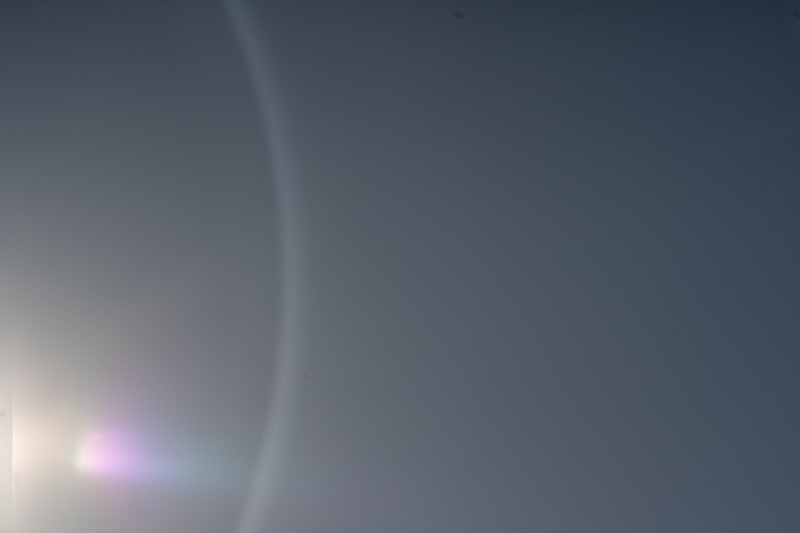 Veiling Flare

Like almost all fast telephoto lenses, this lens shows veiling flare when pointed against the sun in several angles:
Distortion
Minor pincushion distortion. LR correction value is -1.
Vignetting (light falloff)
With a maximum value of 1.65 EV, vignetting is low even wide open and mostly gone at f2.8.
Bokeh
In contrast to the latest GM prime lenses like the Sony 1.4/24 GM and the Sony 1.4/85 GM, the Sony 1.8/135 GM lacks any spherical aberrations (in the transition zone) wide open, optical errors are generally better corrected and contrast is extremely high, even wide open. This also results in more contrast in the bokeh which makes it more neutral and less "creamy" looking:
Bokeh balls at f1.8 show a slight and thin outlining and are very clean otherwise:
At the edges and at f1.8, the Sony FE 1.8/135 GM shows cat eye shaped bokeh balls (mechanical vignetting) which get more rounded when stopped down.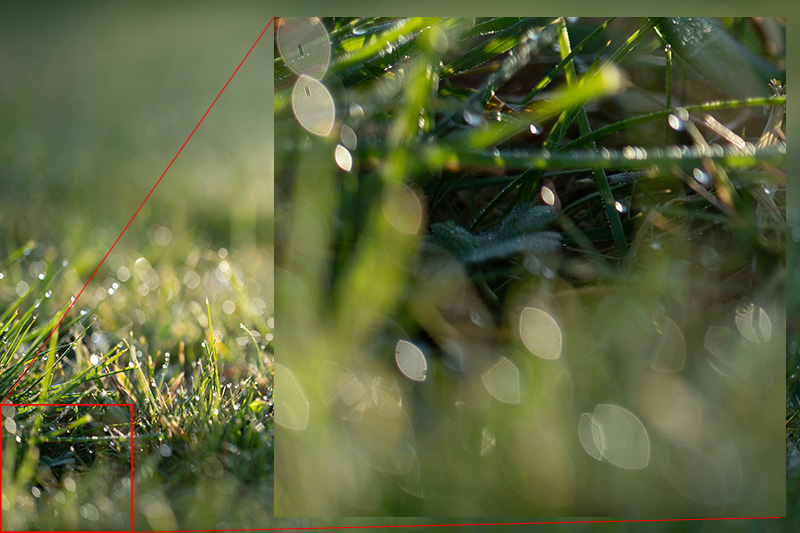 A closer look at the cat eyes (mechanical vignetting) shows that they are much more rounded at f2.8 and practically gone at f4.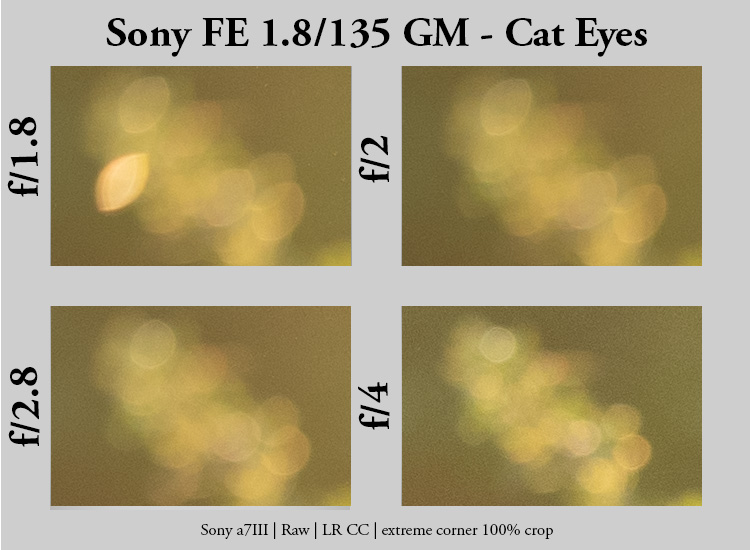 Stopped down, outlining gets stronger and a slight onion ring pattern starts to show around the edge. This is mostly distracting in small to moderately sized highlights like in the sample at f11 below: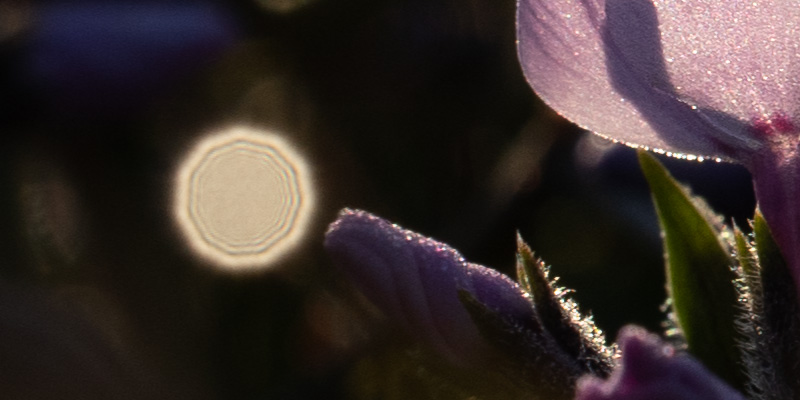 Alternatives
Being comparable in specs, this lens is the most obvious competitor to the Sony FE 1.8/135 GM. The Sigma also comes with native mount and almost native like performance. First tests showed that the Sony focuses faster and more reliable than the Sigma which is not a surprise. The Sony is sharper but the Sigma is no slouch either, this should not be the deciding factor. The rendering is very comparable, check out Fred Mirandas comparison. The Sony is better equipped, lighter and smaller while the Sigma is quite a bit cheaper. If you can afford it, the Sony is worth the premium price in my opinion.
Zeiss Batis APO-Sonnar T* 2.8/135
The Batis and the GM are both native lenses with almost the same price tag. Both lenses are terifficly sharp and contrasty. The Sony offers more speed, better AF (although the Batis is not bad) and more manual controls. The Batis doesn't exhibit any LoCA, is lighter, a bit smaller (although unnecessary bulky) and offers better flare performance. For most people, the GM will be the best choice but if travel or landscape photography is you main subject, the Batis is worth a thought.
This is the cheapest way to get a fast 135mm lens with autofocus. Optically, this lens starts to feel dated but it is still capable of delivering fine images.
The Samyang 2/135 offers very good image quality for a very low price tag. It is very large and offers only manual focus, but if you shoot mostly static subjects, this can be worth a thought.
Sony Zeiss Sonnar T* 1.8/135 ZA
This is the real ancestor of the Sony FE 1.8/135 GM. This lens doesn't offer perfect results wide open but beautiful and strikingly soft bokeh. Because of the screw driven AF and the dated LA-EA4, it can be a pain to use these days.
Conclusion
good

sharpest lens that we have tested yet (true for infinity and close up)

extremely high contrast

size & weight (for a lens in that class with that magnification)

great GM build quality, comes with a lens pouch


useful buttons and aperture ring

action-ready AF with focus limiter


CA correction (LoCA and LaCA)

useful max magnification (1:4)

low distortion

low vignetting

average

general flare resistance
high contrast bokeh not as "creamy" as we have seen before
price tag

not good

effects caused by glossy filter thread (ring flare)




Incompatibility with Sony Teleconverters
Mirror, mirror on the wall, who is the sharpest of them all? It is the Sony FE 1.8/135 GM, at least for all lenses that I have used yet. It is the first lens where nothing happens when I stop down except of decreasing vignetting and increasing diffraction. Even the macro and microcontrast is completely there wide open.
Besides sharpness, I can also praise the good CA correction, low distortion, low vignetting and the close up sharpness.The proven GM build quality makes using this lens a joy, especially the large amount of manual lens controls is very useful.
A major design flaw and the only real weakness is the glossy filter thread that makes the flare performance look worse than it actually is. Using a lens hood or flocking the thread is highly recommended.
Having used this lens for a few days now, I can say already that this lens renders very differently to the Sony FE 1.4/85 GM. The 1.8/135 lacks the ultimate creamy bokeh and shows more cat eye shaped bokeh balls. It is much sharper wide open and focuses as fast as is imaginable in a lens like this.
This makes it a top pick for action and sports photographers. Given the stunning optical performance, I can't understand why Sony decided to exclude compatibility with teleconverters. Portrait and wedding photographers will also love this lens as it is very reliable and versatile (for a 135mm prime lens).
I read quite a few negative comments about the price. I can say with confidence that this lens reflects a decent price/performance ratio and that this lens is a premium performer at a premium price tag.
For $1899/1999€ you can order this lens from amazon.com, amazon.de (affiliate links).
Editors note: This review was initially intended to be a rolling review. However, due to good light and lots of opportunities to use the lens, I have already done all the technical testing to rate the review "complete". Nevertheless, there will be a few updates in the future, mostly covering more portrait sample images and experience reports.
More Sample Images
All sample images and many more can be downloaded in my flickr album of the Sony FE 1.8/135 GM.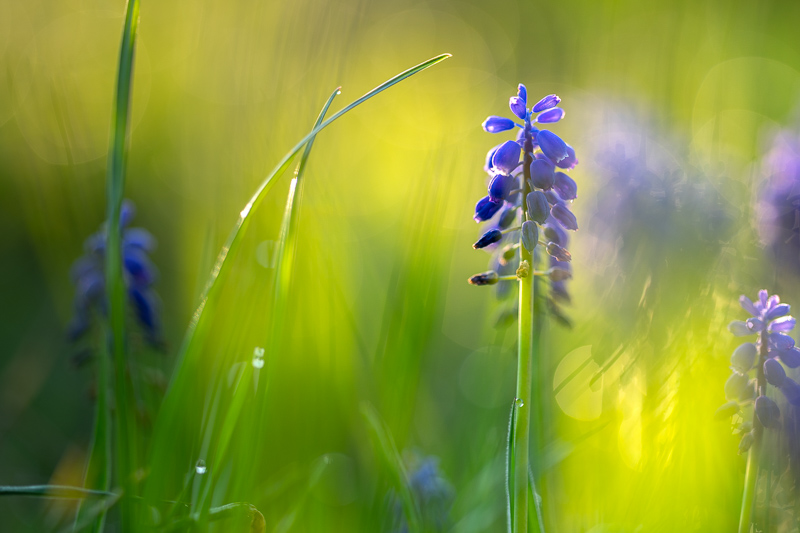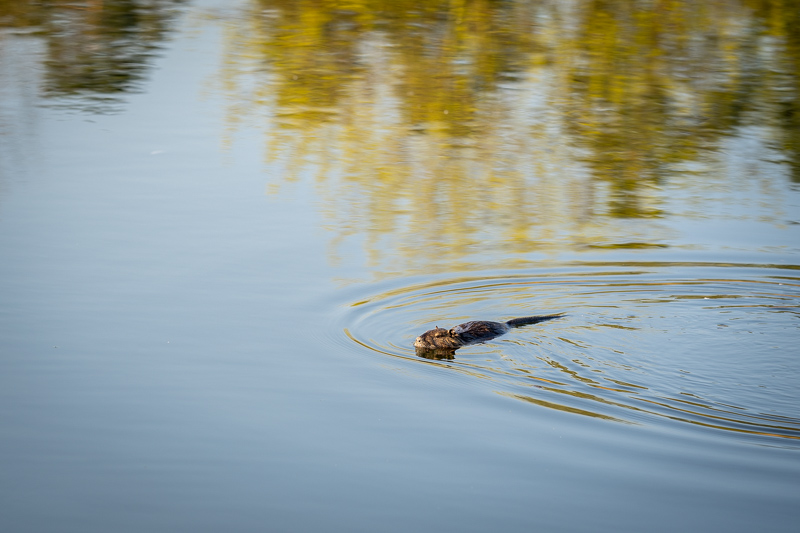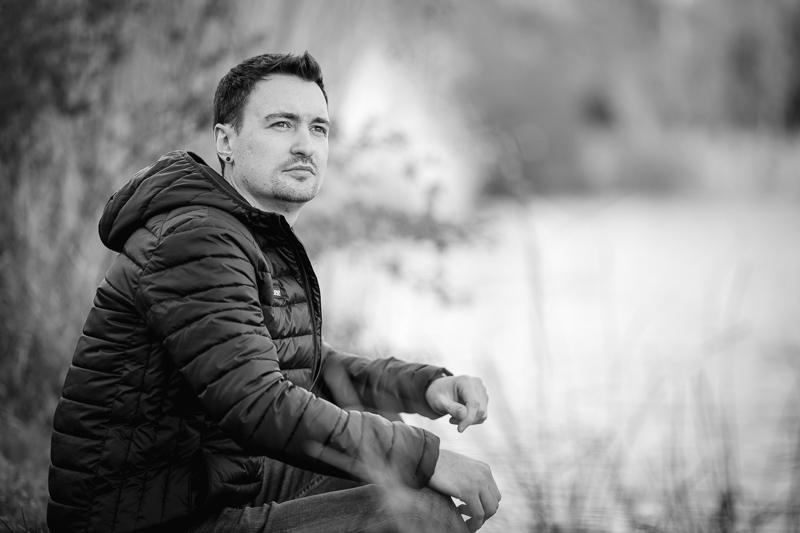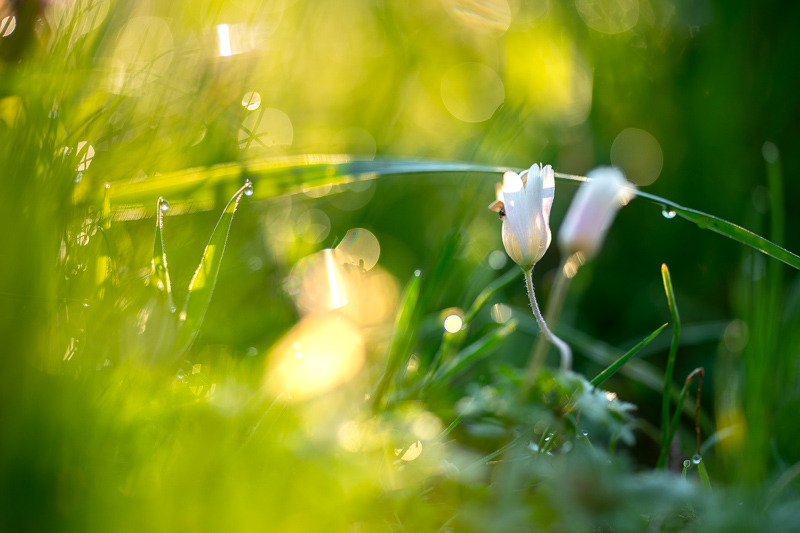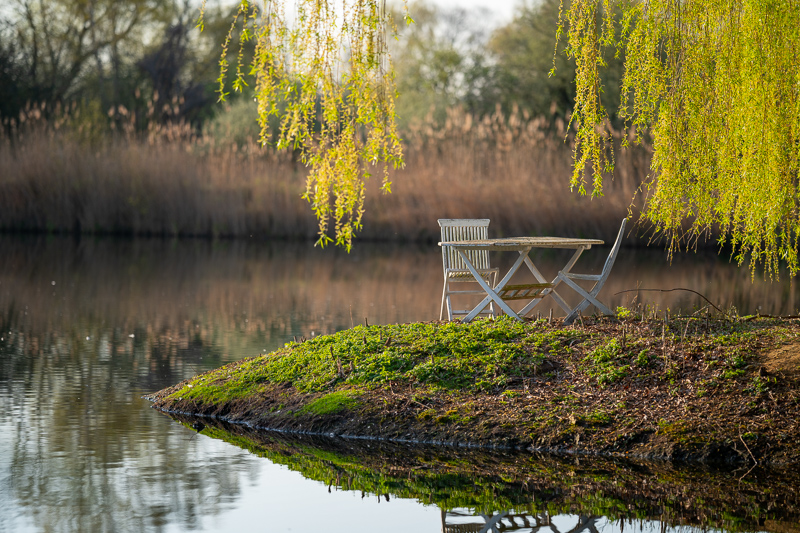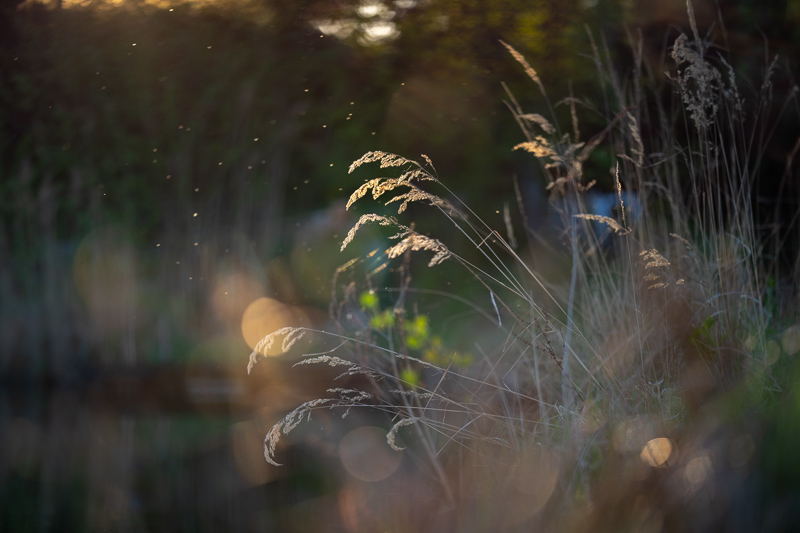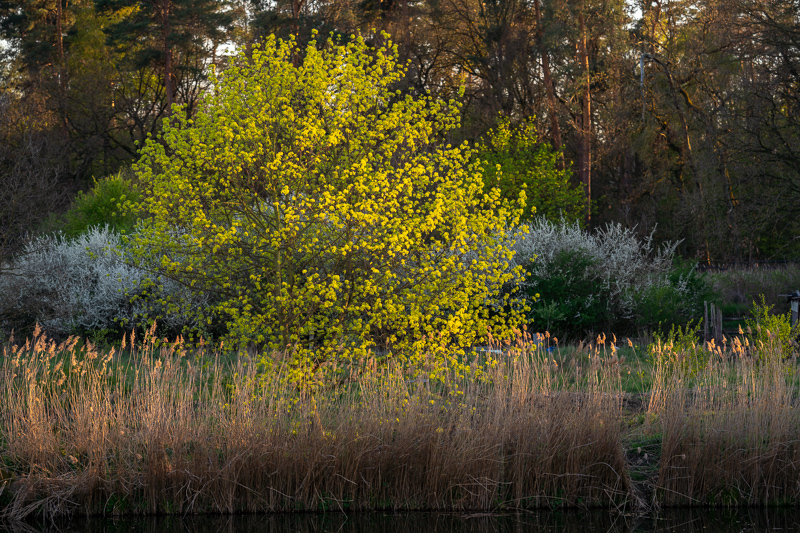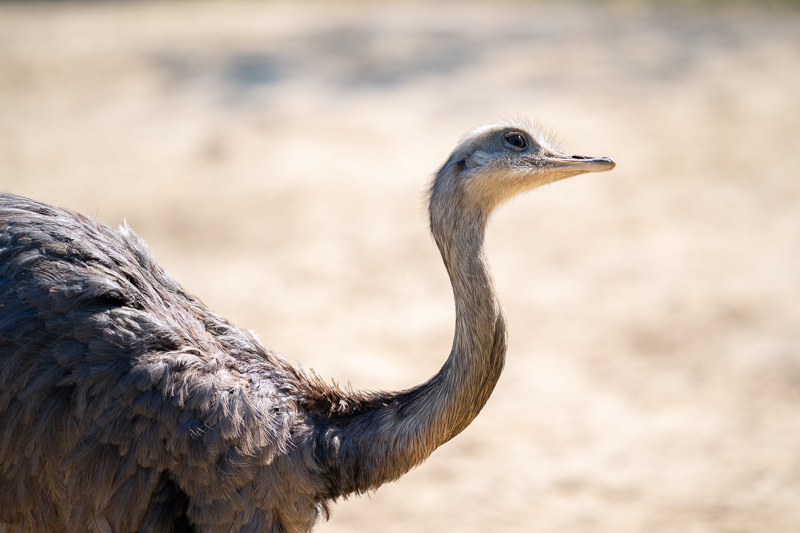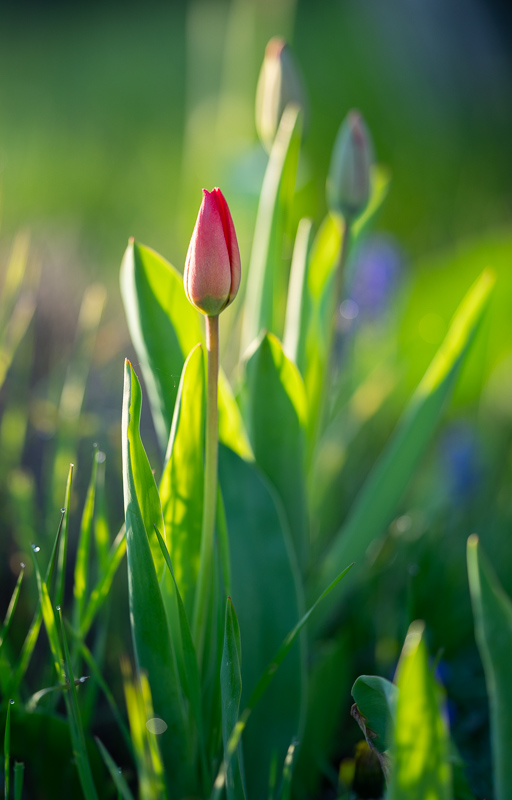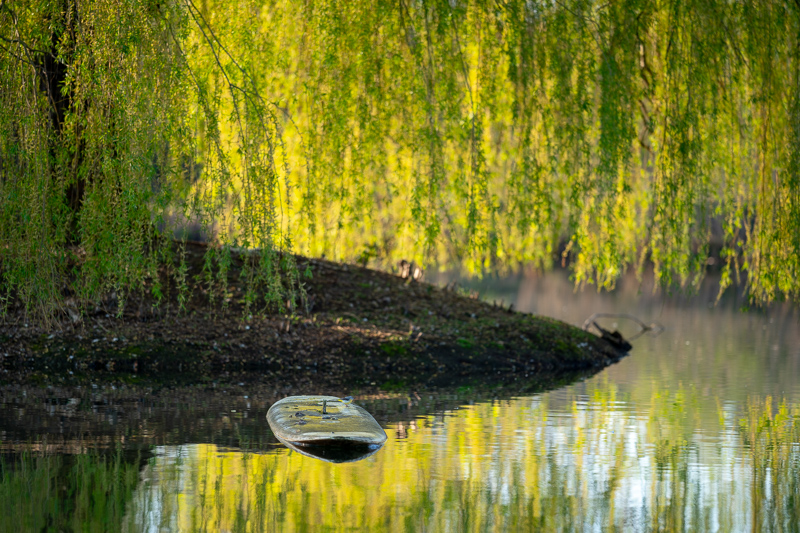 The following two tabs change content below.
Jannik Peters
I am a passionate photographer from northern Germany and I love landscape, architecture, travel, portrait and family photography. I use manual lenses but I also enjoy the comfort of autofocus lenses, therefore both can be found in my bag.
Latest posts by Jannik Peters (see all)