The Olympus OM 100mm 1:2 is by some margin the best manual portrait lens I have used on my Sony a7. Read on if you want to know why.
Specifications
| | |
| --- | --- |
| Diameter | 72 mm |
| Length | 72 mm |
| Filter Thread | 55 mm |
| Weight | 520 g |
| Max. Magnification | 0.2 |
| Close Focusing Distance from the sensor | 70 cm |
| Number of aperture blades | 9 |
| Elements/ Groups | 7/6, floating elements |
The Olympus OM 2/100 usually sells for around $750 used at ebay.com (affiliate link). 
In Germany you can buy it used for around 650
€
 at ebay.de (affiliate link). 
Image Samples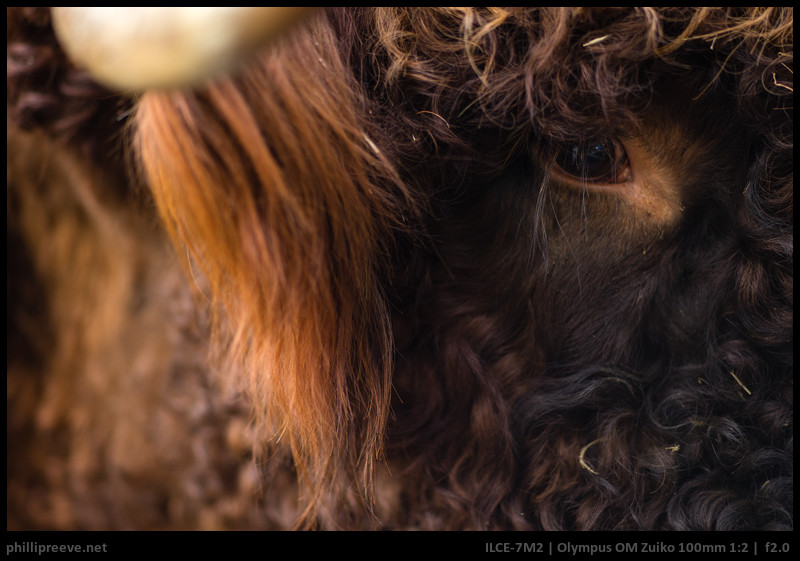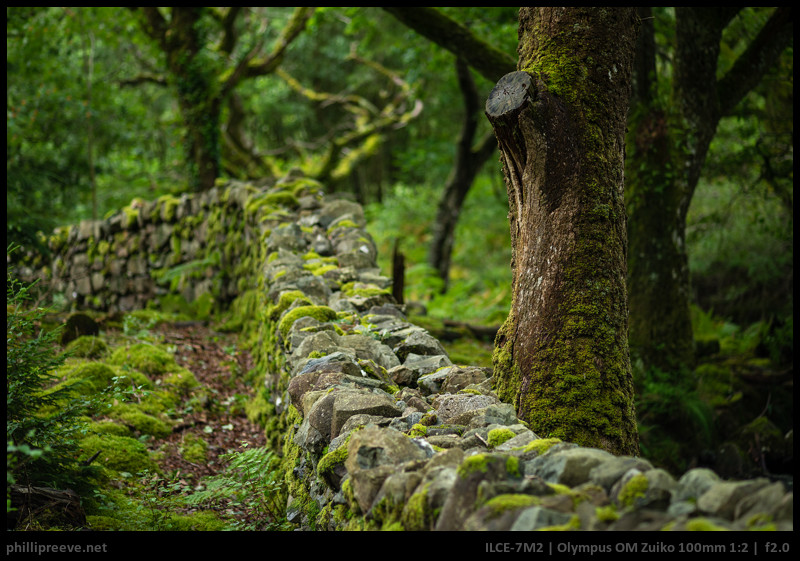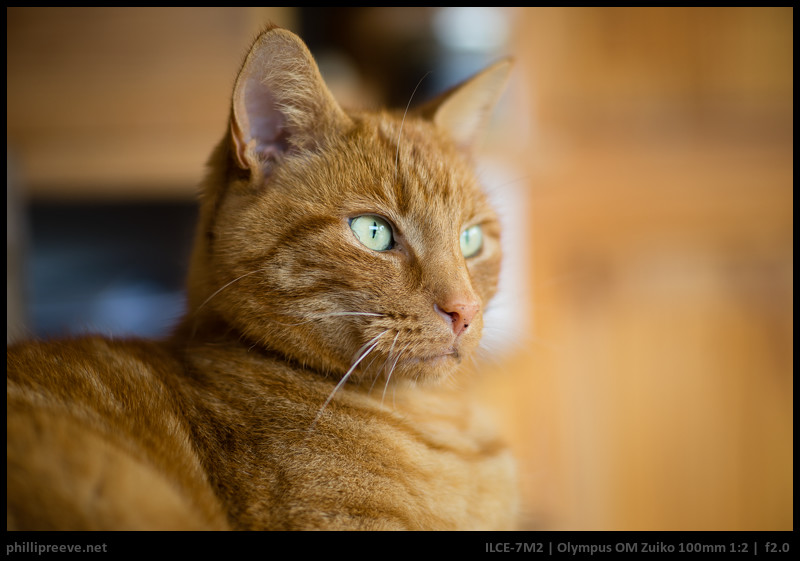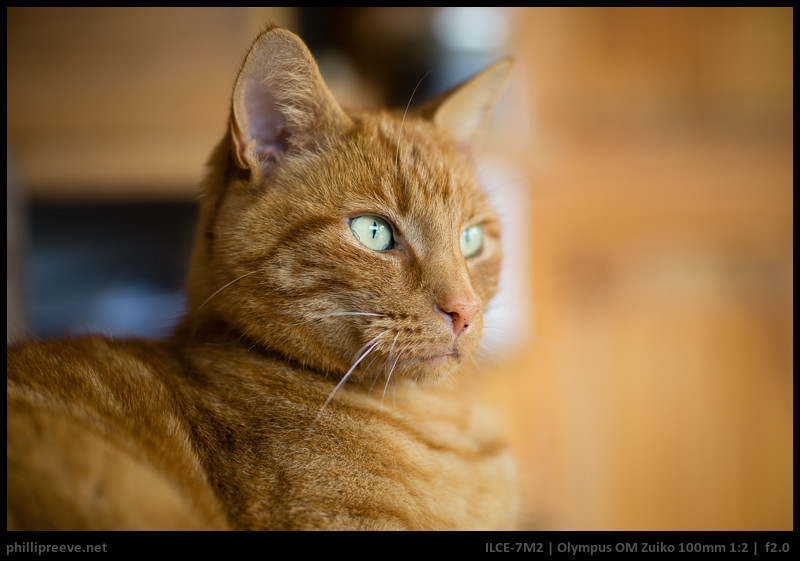 Versions
As far as I know there was only one version of this lens introduced around 1980.
Build quality and handling

The Olympus' handling and build quality is pretty much perfect.
The lens is made from metal, glass and some rubber (which has aged very well). Everything moves smoothly without play and all the markings are engraved.
Focusing Ring
The focusing ring travels around 100 degrees from 70cm  to 1m and a further 190 degrees to infinity which is a great transmission, the focusing is precise at any distance without being too indirect.
The focusing ring is very smooth, it doesn't get much better than this.
Aperture
The aperture ring has full stops from f/2.0 to f/22 and those have a very distinctive click. Unlike with Canon FD or Minolta FD lenses the aperture ring sits at the front of the lens. I think it is pretty much perfect, only Zeiss C/Y lenses are a little bit nicer because it is easier to select half stops with them (which I hardly ever do).
The Olympus OM 2/100 has nine slightly rounded aperture blades.
Hood
The Olympus OM 100mm 1:2 has a small extending hood which extends about 1 cm but it moves a bit too freely for my taste.
Size and Weight
At 520g the Olympus is light enough to not fall into my heavy category. That doesn't mean that it is a light lens but handling is generally fine on the Sony a7ii.
Recommended Repair Facility
My copy developed some issues with the focus, most probably because a previous owner had tinkered with it. After a recommendation of loyal reader Tim I sent it to OM-Lab and Gordon did a splendid job at repairing it and gave it a complete CLA for a more than fair price.
We also had a longer conversation about OM lenses and he really knows his stuff. So if you have any issues with an Olympus OM lens I can only recommend to give him a call or sent him a mail.
Optical performance
These results are based on the use with a Sony Alpha 7.
Flare Resistance
Not the best performance: You can't shoot directly into the sun because you get ugly flares but with not that powerful light sources there is only a moderate drop in contrast and little flare.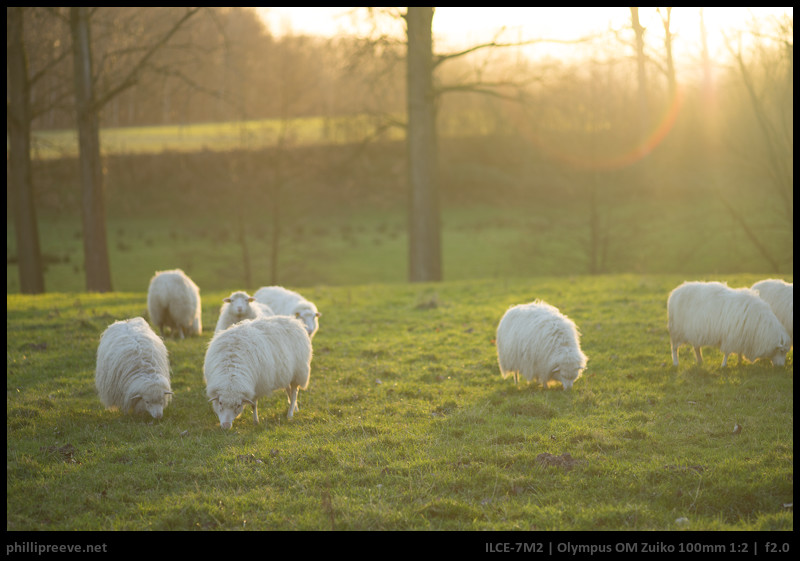 Bokeh
Bokeh is one of the biggest strengths of this lens, it is just always super smooth.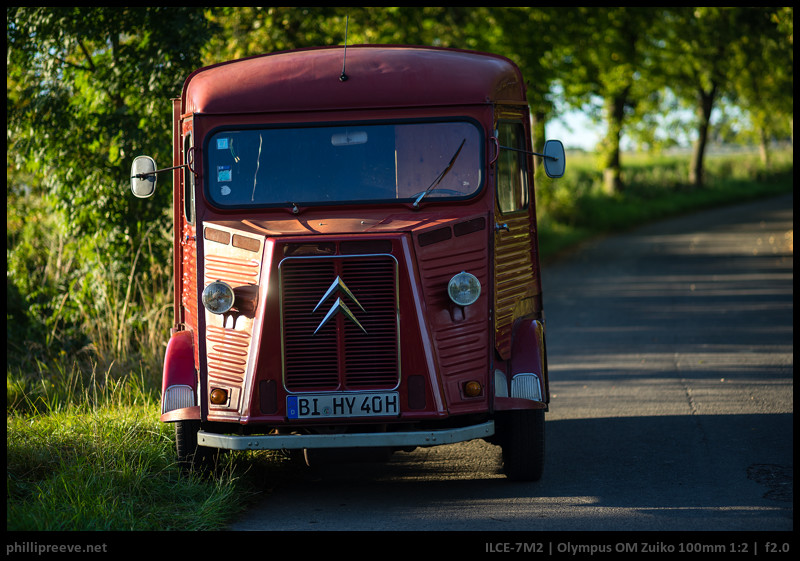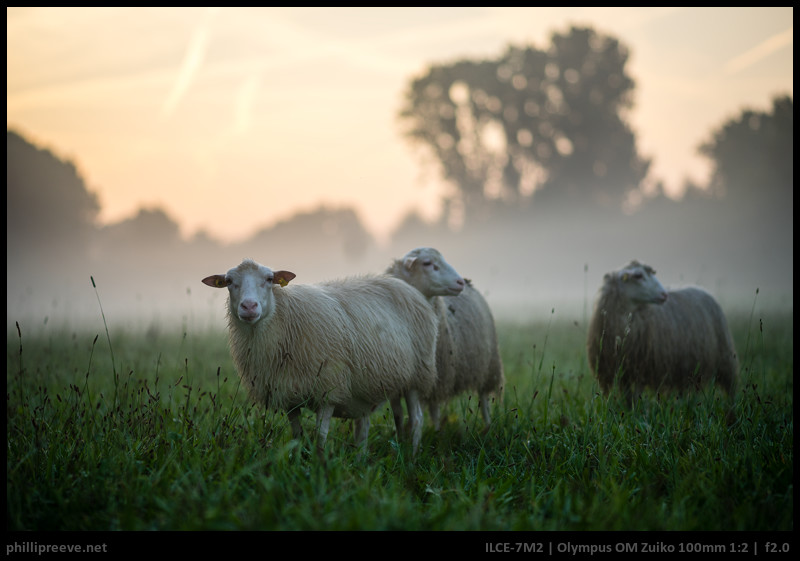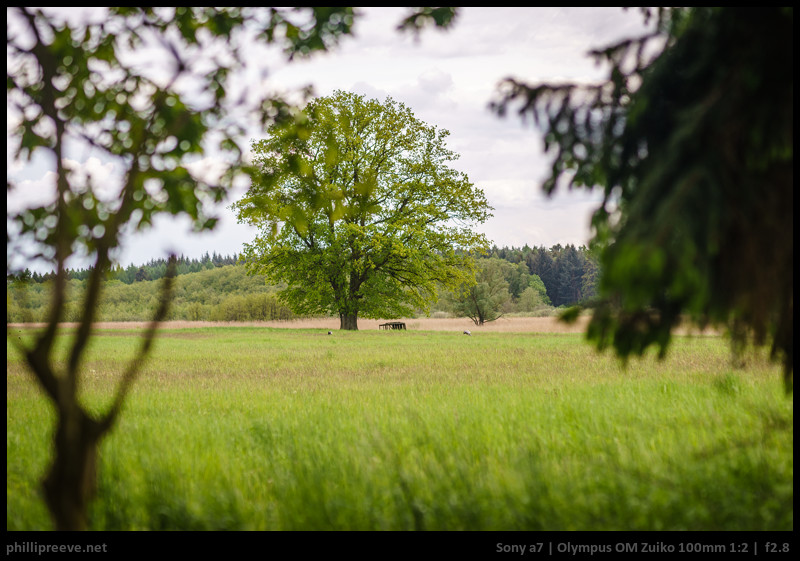 As you stop down the aperture stays pretty round.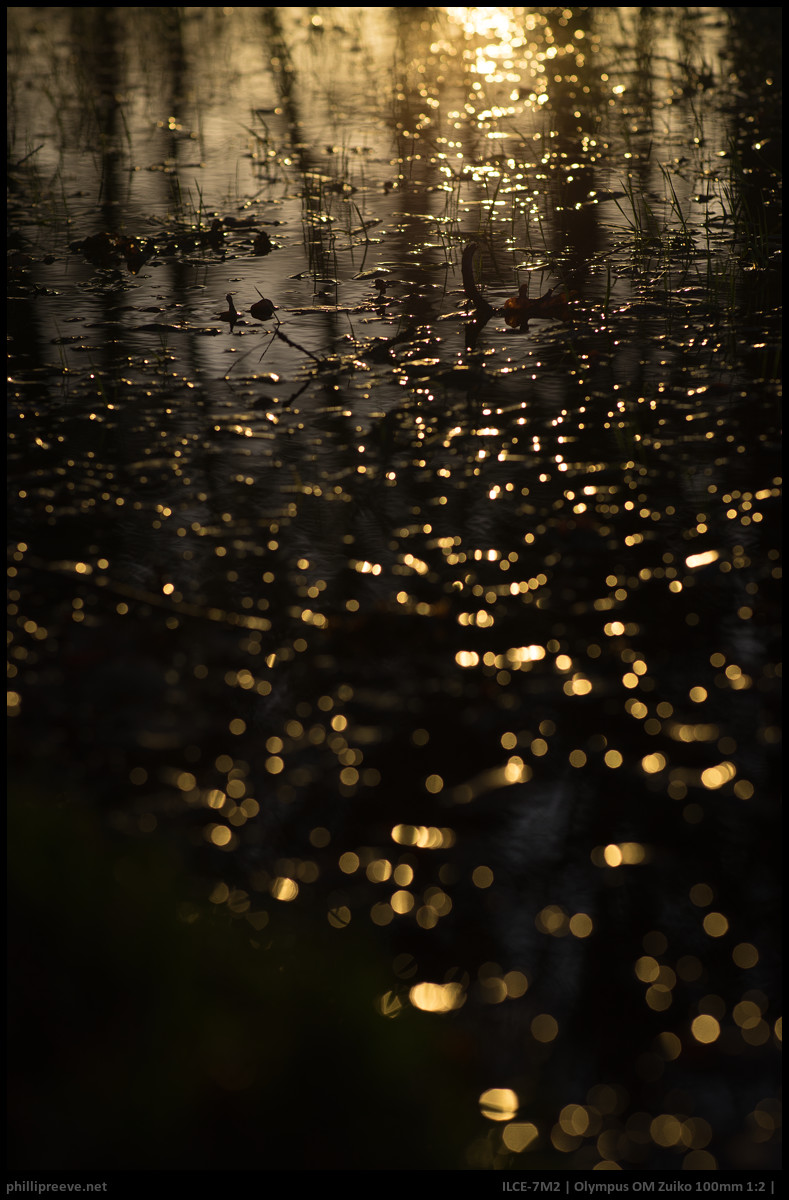 Chromatic Aberrations
There is a moderate amount of lateral CA.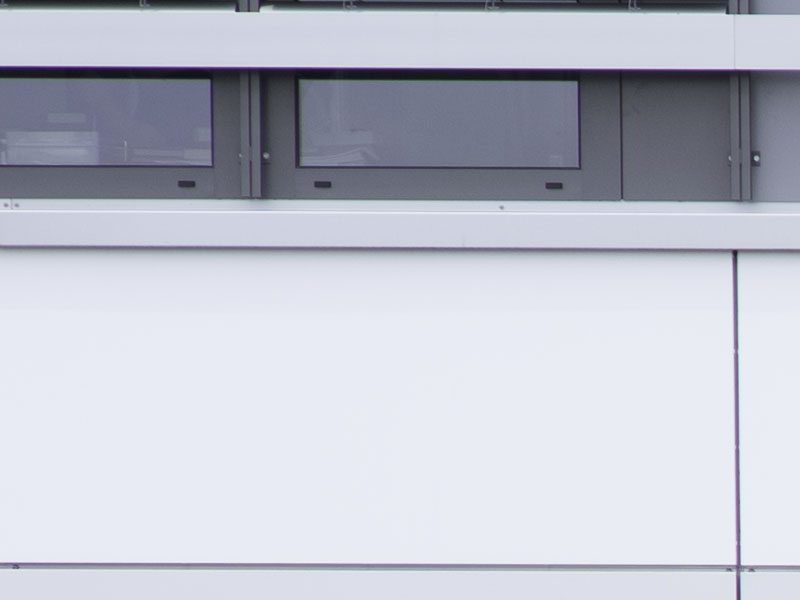 Axial chromatic aberrations  can be an issue with metallic objects, despite the ED glass. Compared to most other portrait lenses the performance in this aspect is quite decent actually, many lenses show worse CA.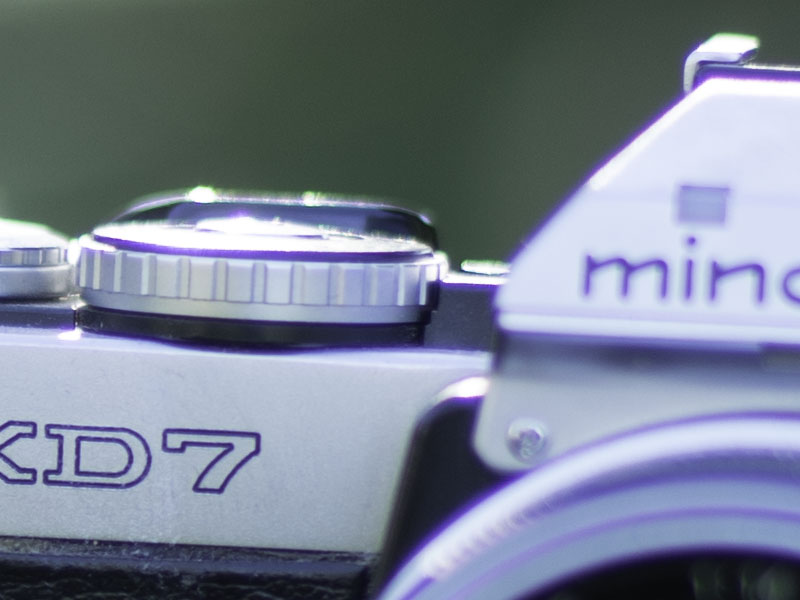 Vignetting
Vignetting at f/2 is noticeable, from f/2.8 on it is a no-issue.
Distortion
A small amount of pincushion distortion.
Sharpness

f/2: The Olympus is very sharp in the center and the corners are sharp as well!
f/2.8: The center is excellent now with more contrast and less CA. Corners are sharp but don't have the best micro-contrast.
f/4-5.6: Not much of a change.
f/8: A significant improvement in the corners which are quite good but still not great now.
f/11: Diffraction reduces image quality to very good levels, the corners gain a little though
All in all a stellar performance, especially at f/2.
Photodo has a MTF graph for the Olympus 2/100 if you are interested.
Applications
The Olympus Om 2/100 is the ideal portrait lens: I is sharp across the frame from f/2 so you can place your subject anywhere in the frame, bokeh is among the best I have ever seen and the focusing ring is a pleasure to use. It is also fast enough to isolate your subject from the background completely.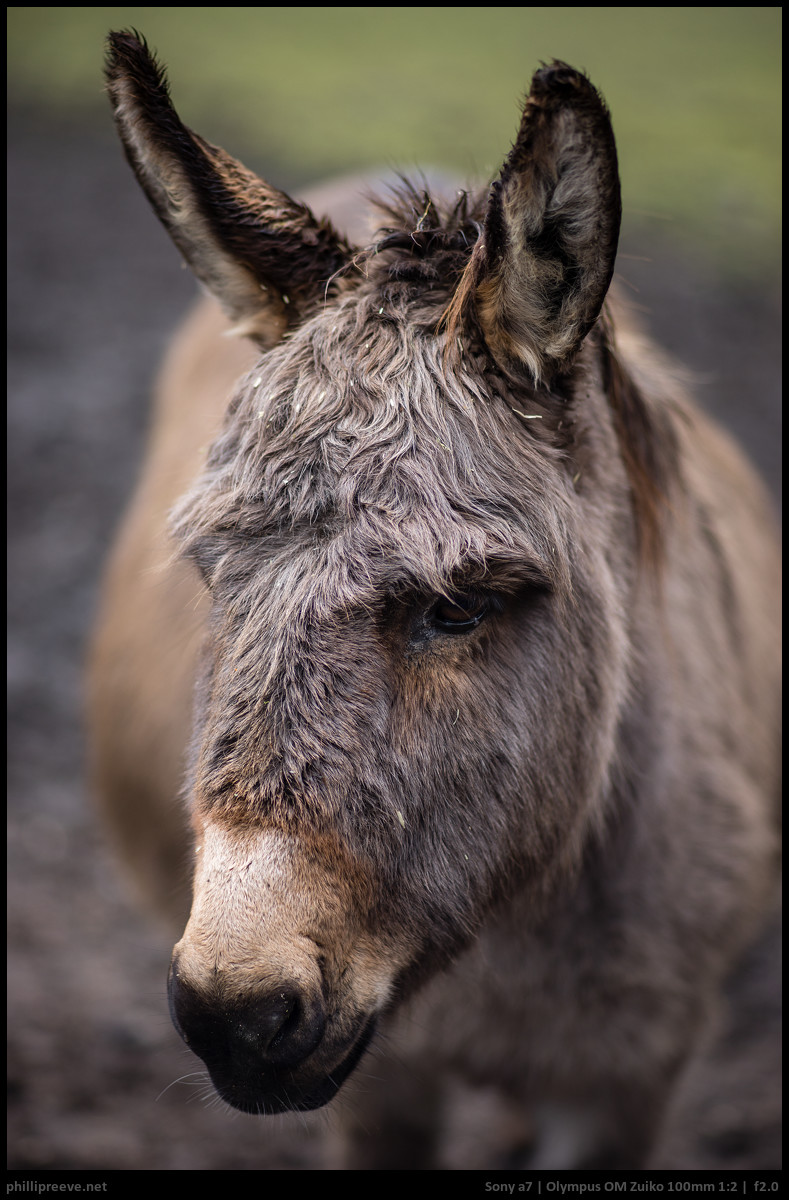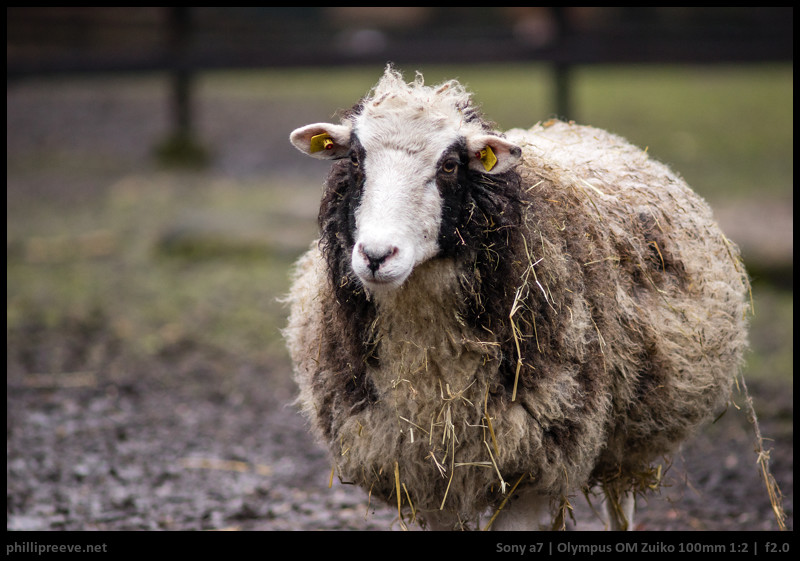 The Olympus works well enough as a landscape lens but not as well as say a Zeiss 3.5/100 which is lighter, has a little more contrast, more effective coatings and sharper corners.
The Olympus is great for nature images because you can get quite close thanks to it's close focusing abilities, can play with shallow depth of field and have a very pleasant focus ring.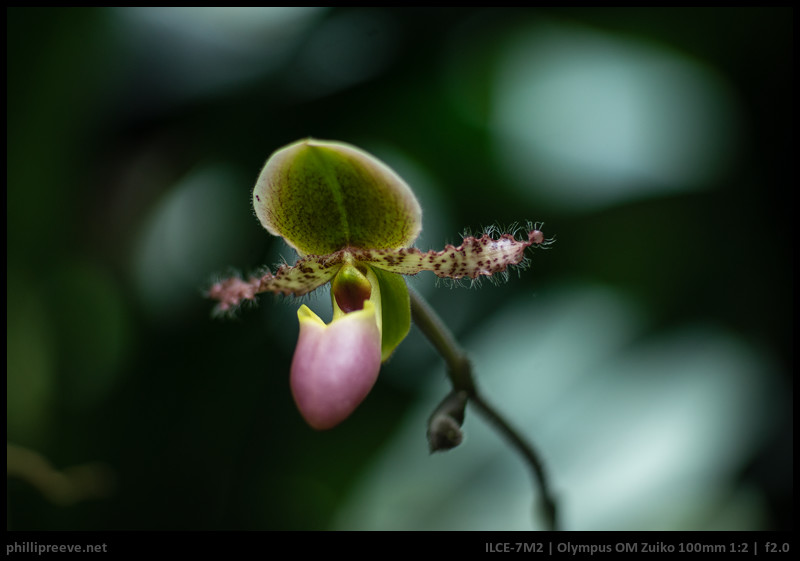 Alternatives
Minolta MC 2.5/100: Much more affordable, a little lighter, a little smaller. It isn't as sharp or contrasty wide open, has somewhat dated coatings and a close focusing distance of 1.2 but for portraits it is simply a great performer.
Zeiss Makro Planar 2/100: A bit bigger and heavier and not nearly as pleasant to focus but it it is even more versatile because it focuses closer. It is the sharpest lens I have ever used which you will notice especially in the corners and it's coatings are more effective as well giving you less flare and higher contrast. The Olympus has less CA and a little smoother bokeh though and I use it much more than the Zeiss.
Tokina 2.5/90 Macro: One of my other all time favorite manual lenses. Of course it isn't as fas so it will give you less subject isolation and it's coatings are less effective. Apart from that it is a little sharper with less CA and of course it focuses closer. Size, weight and bokeh are close.
Laowa 2/105 STF: Free from CA and super smooth bokeh (in most scenarios) but quite a bit larger and very susceptible to flare.
Zeiss C/Y 3.5/100: Less expensive, smaller, lighter and a tad sharper with more effective coatings but of course also 1.5 stops slower, doesn't focus as close and has only 6 aperture blades.
Review: Leica 90mm 2.0 Summicron M: Bastian's go-to portrait lens is even more expensive but it is smaller and has a Leica badge. The Olympus focuses much closer, is sharp across the frame at f/2 and has no issues with the shape of the aperture blades.
Zeiss Batis 1.8/85: Jannik's go-to portrait lens is also more expensive but where the Olympus is good to very good across the frame wide open the Zeiss is very good to excellent and of course it offers AF, higher contrast, better flare resistance and better CA correction. I think it's bokeh isn't as nice as that of the Olympus though and it doesn't focus as close plus manual focus with the Zeiss is annoying.The Zeiss is a bit lighter and shorter but fatter.
Canon new FD 2/100: Not quite as sharp but close and it is a bit smaller and usually quite a bit more affordable.
Canon EF 2/100: While the Olympus is sharp across the frame the Canon is only very sharp in the center at f/2 but it is affordable, readily available and can use AF with adapters. The Olympus' build quality is of course on another level.
Conclusion
pros

Sharp across the frame from f/2

Very pleasant bokeh

Build quality

Handling

Focuses to 0.7m

Size (for a 2/100)

average
cons

axial CA

Price (if you can find one)

Flare resistance
The Olympus OM 100mm 1:2 is a pretty spectacular lens optically. Most faster portrait lenses are only sharp in the center wide open but the Olympus is actually sharp from corner to corner and also has pretty spectacular bokeh. The only aberration which can sometimes be annoying is axial CA but that is very common for a fast 100 mm lens.
It is built to the highest standards, focuses down to 0.7m, has 9 aperture blades and is still quite small for what it does so I can only compliment Olympus on the construction of this lens.
The Olympus 2/100 is a rare lens and anything but cheap.  I was lucky to get my own copy very cheap but should I break it I would be willing to pay the usual prices since I like this lens so much.
The Olympus OM 100mm 1:2 is one of my all time favorite lenses because it performs well in about any aspect that matters. Many lenses are spectacular in one aspect but lacking in other areas and it is rare to find a lens as well balanced as the Olympus.
The Olympus OM 2/100 usually sells for around $750 used at ebay.com (affiliate link). 
In Germany you can buy it used for around 650€ at ebay.de (affiliate link). 
If this review was helpful to you, please consider using one of my affiliate links. Thanks ?
Images Samples in full resolution
You can find more images in this flickr set: Olympus OM 100mm 1:2.0
Other articles
The following two tabs change content below.
I have two hobbies: Photography and photographic gear. Both are related only to a small degree.
Latest posts by Phillip Reeve (see all)