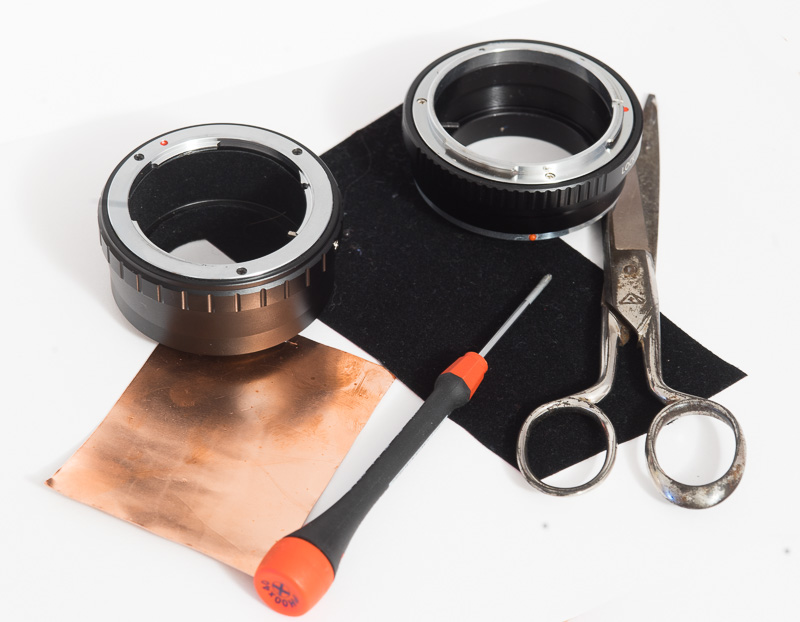 Since a few people asked this is a short how-to on how I tune my adapters. As you will notice I am far from a perfectionist but so far my method has worked well for me and I think it could solve issues for some of you as well.
Correcting Infinity Focus
The Issue
Most adapters, not only the cheap ones, are a bit too short. This means that the markings on your lens are off and you can focus your lens behind infinity so the infinity hard stop of your lens won't work. It makes sense for adapter manufacturers to make their adapters a bit too short because your Sony's flange focal distance varies a bit and so does lens calibration. If their adapters were exactly as thick as specified there would be quite a few cases were people couldn't focus at infinity which is way more annoying than a focus scale which is a little off.
But a too short adapter can also have negative impact on the image quality if you use a lens with floating elements. Especially with fast wide angle lenses you can get serious field curvature issues as many users of the Metabones Canon EF adapters have found out.
Important notice: This fix only works if you can focus at infinity and beyond! If you can't reach infinity the fix will only make matters worse.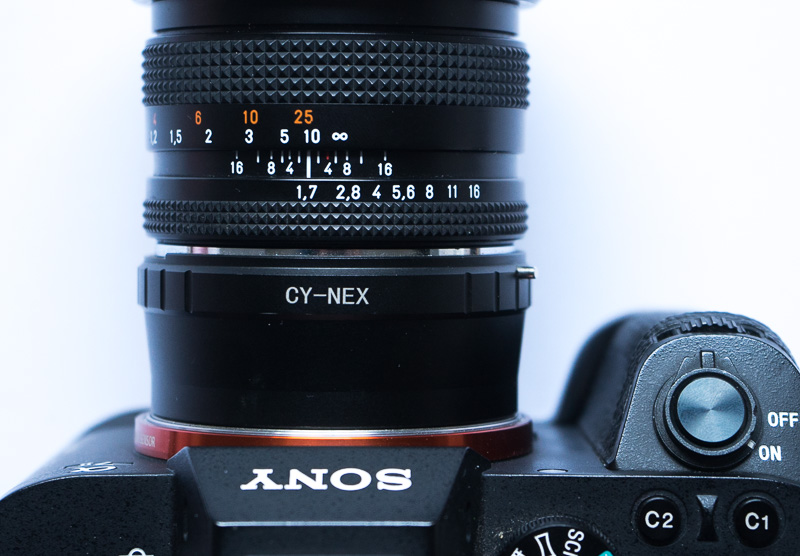 The Idea
To fix the issue you want to make your adapter thicker. Thankfully this is easily done because on about any adapter I have come across so far you can unscrew the mount and add some spacing material.
Materials
You could use just folded tinfoil from your kitchen which is basically free. I use self adhesive copper foil (affiliate link) which is affordable and easy to handle. You could also make yourself some metal shims like they are used in many lenses but in my eyes that is overkill.
Tools 
Finer scissors
A fine decent quality screw driver
The Fix
Step: Unscrew the mount of your adapter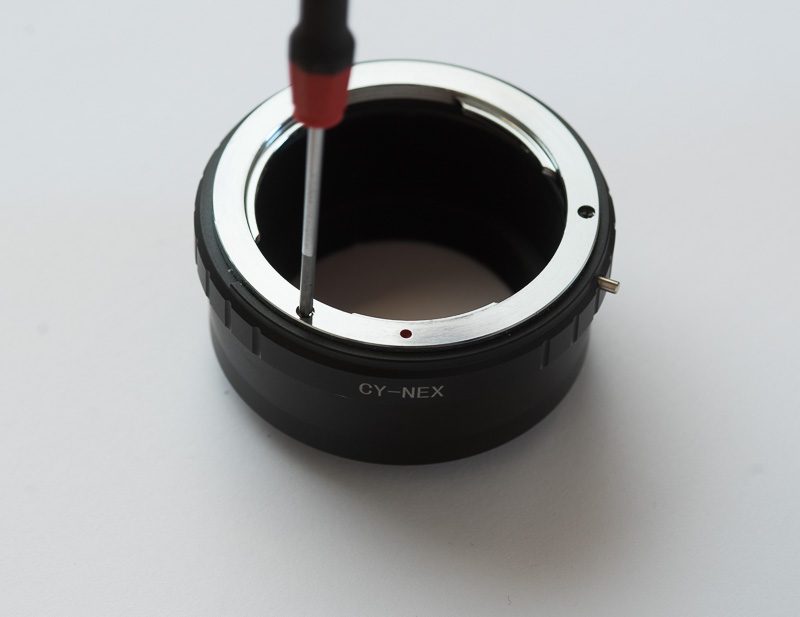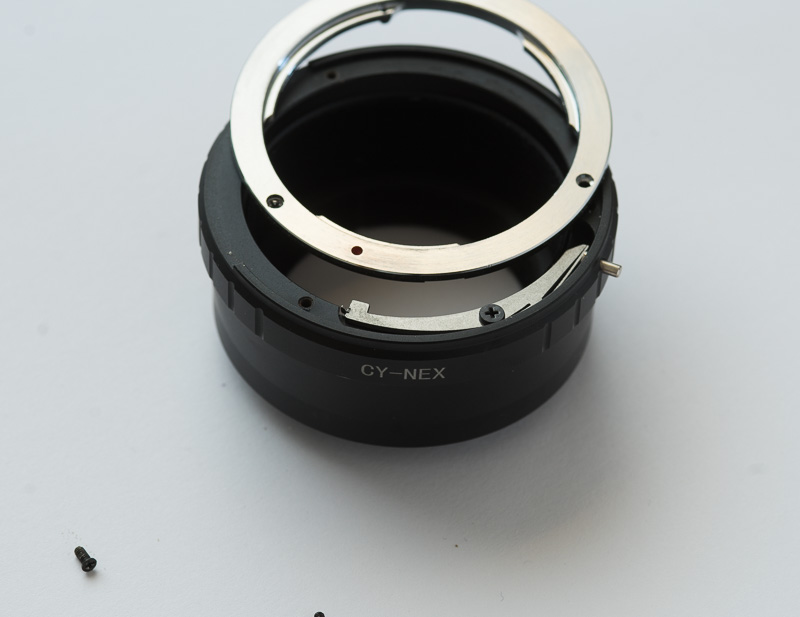 2. Step: Add shimming material
This is the only part which is a little tricky. You need to add the right amount of shimming material. So better start with a little less than needed, test and then add some more until infinity focus is spot on.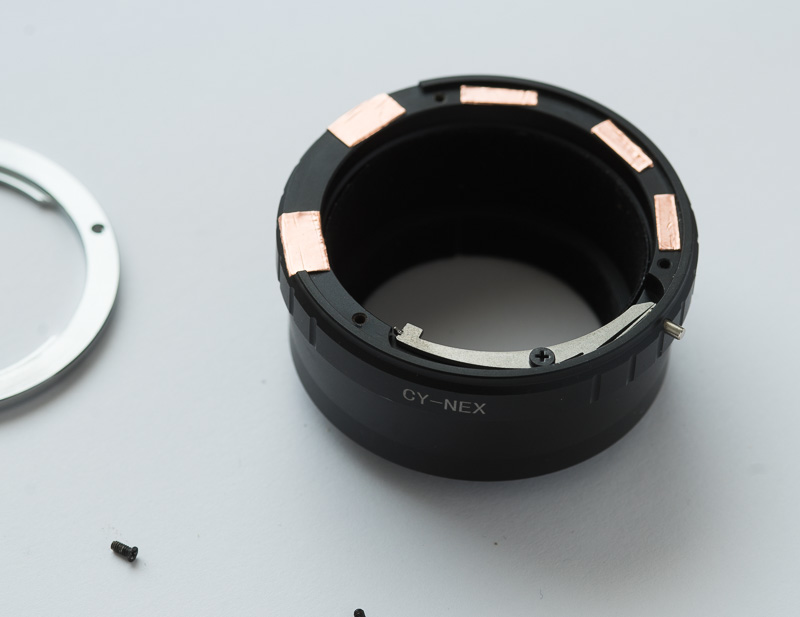 Step 3: Put the screw back in and test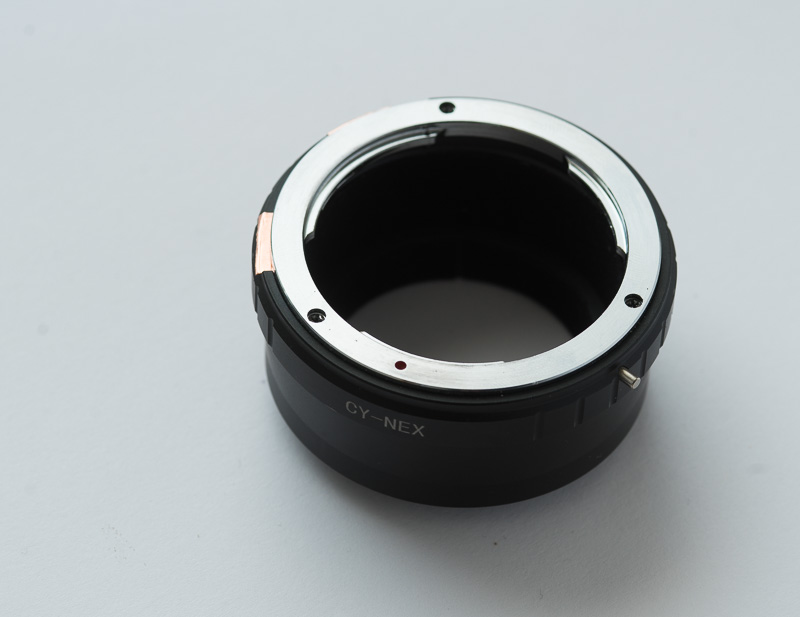 After you have put the screws back in you need to test if you added the right amount of shimming material. So open your aperture as wide as possible and focus at an object far away. If the focus scale shows infinity you are done. If not go back to step 2 and add some more material.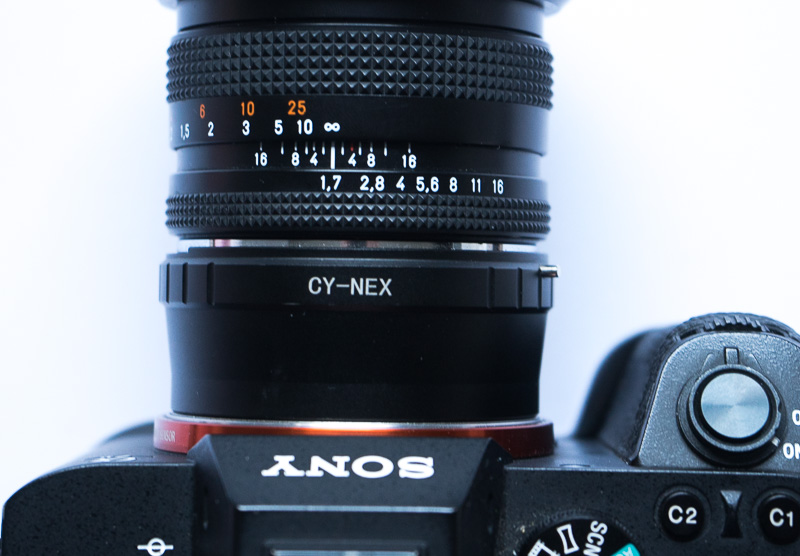 Limitations of my method
My method won't result in a super exact alignment of the adapter. It is precise enough for any lens I have tested so far but those were older wide angles which have softer corners at wider apertures anyway which might mask issues. A modern super wide angle like the Laowa 2.8/12 or Nikon 1.8/20 will be more sensitive. My method might be precise enough for them or not, I simply haven't tested so far.
Adapter Reflections
The Issue
Especially cheaper adapters are often quite reflective which can cause reflections which degrade image quality.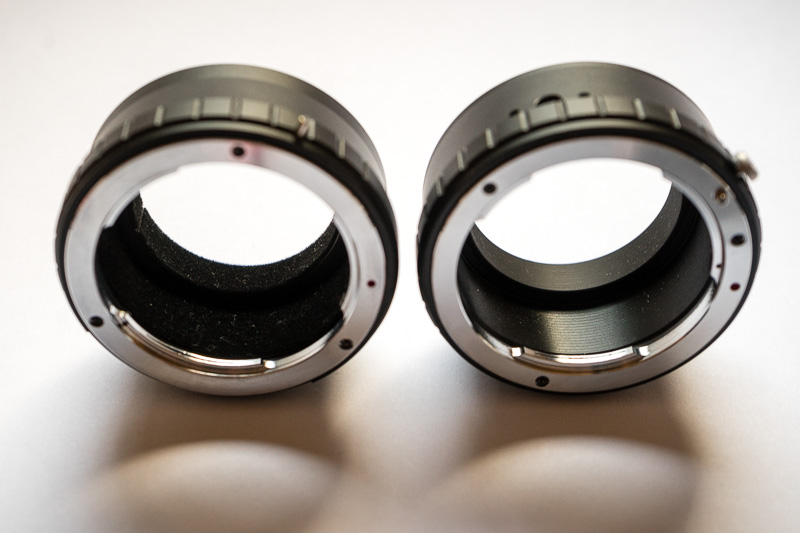 Adapter reflections do only happen if you have a very high contrast in your image and some lenses are more susceptible to it than others. See the image below for a demonstration of how adapter reflections can destroy your image.
before:
adapter reflections cause annoying flares 
after: 
the same scenario with fixed adapter
Adapter reflections do not happen often and you can shoot an reflective adapter for a log time without running into issues but since the fix is easily applied I can only recommend to do it.
The Fix
The idea is simple: You want to cover the shiny inside of your adapter with something which absorbs the stray light. I have seen solutions ranging from light absorbing paint over custom made light baffles to felt like material. I use DC-fix black velours (affiliate link) which absorbs light very well and it is easily applied because it has a self-adhesive backside.
Step 1: Get the right measurements
You could take very exact measurements of you adapter and then calculate the exact measurements you need for the felt-like material. I simply took a piece of paper, took a rough measurement on the correct height, inserted into the adapter and then cut it to length.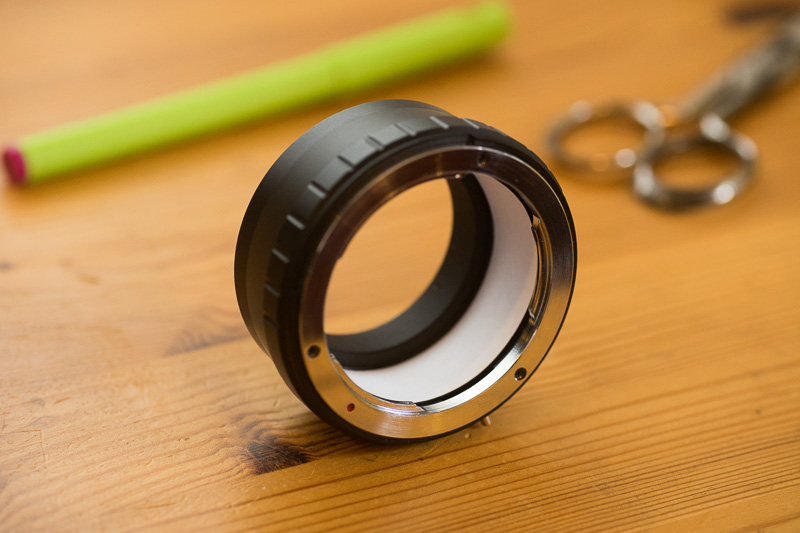 Step 2: Cut material to size
I then used this mask to cut my DC-fix black velours to the right dimensions.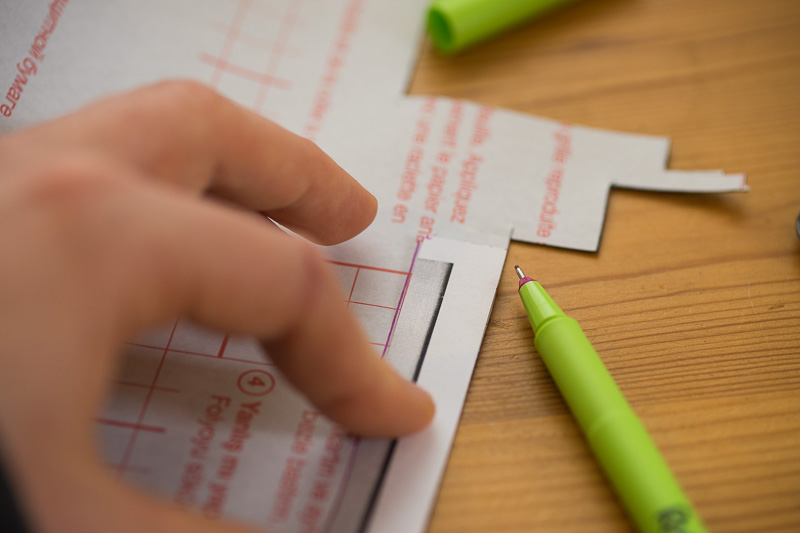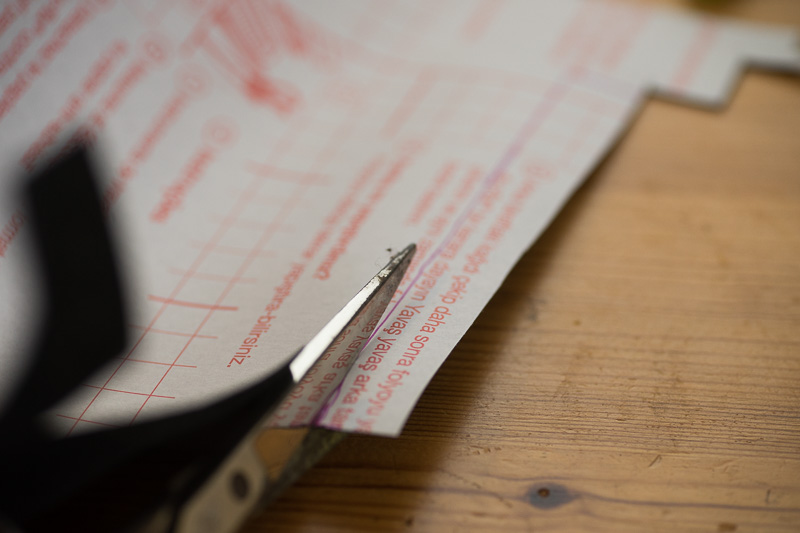 Step 3: Apply material
Now I just had to put the material into the adapter and I was done.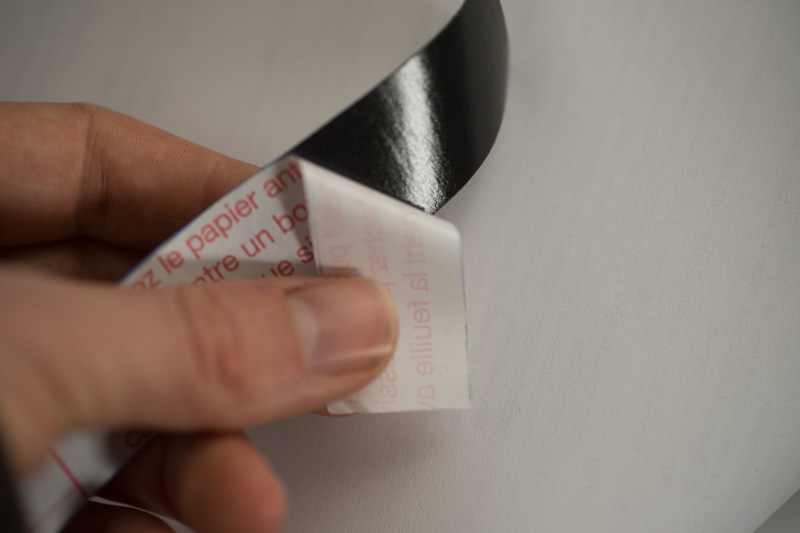 Step 4: Vacuum the adapter
Do yourself a favor and use a vacuum cleaner to remove any fuzz from the velours. I haven't had any issues with threads on my sensor after vacuuming.
If you have come up with a better method please let us know, so that we can all benefit.
The following two tabs change content below.
I have two hobbies: Photography and photographic gear. Both are related only to a small degree.
Latest posts by Phillip Reeve (see all)