The Olympus OM 100mm 1:2.8 is a tiny lens and yet a solid performer. In this shorter review I give you my impressions.
Specifications
| | |
| --- | --- |
| Diameter | 60 mm |
| Length | 50 mm |
| Filter Thread | 49 mm |
| Weight | 230 g |
| Max. Magnification | 0.12 |
| Close Focusing Distance from the sensor | 1 m |
| Number of aperture blades | 6 |
| Elements/ Groups | 5/5 |
The Olympus OM 2.8/100 usually sells for around $90 used at ebay.com (affiliate link). 
In Germany you can buy it used for around 90
€
 at ebay.de (affiliate link). 
Image Samples
Just click on any image to get to the full resolution version.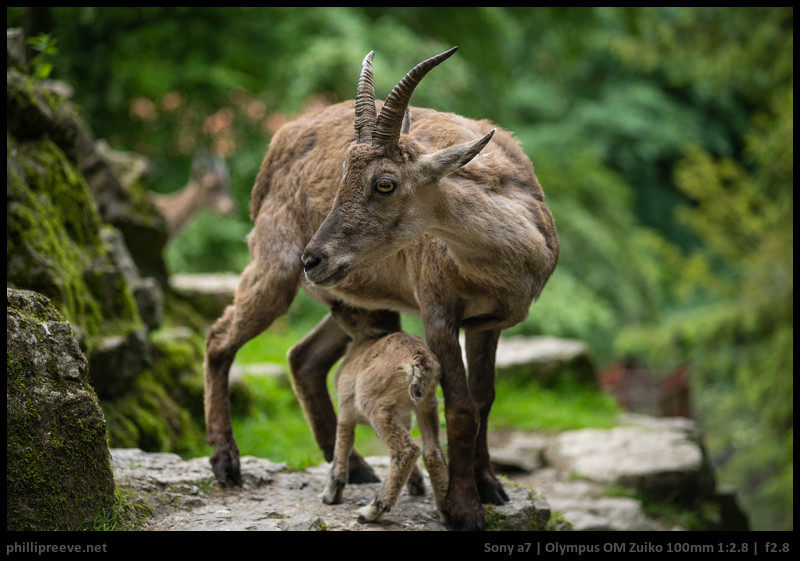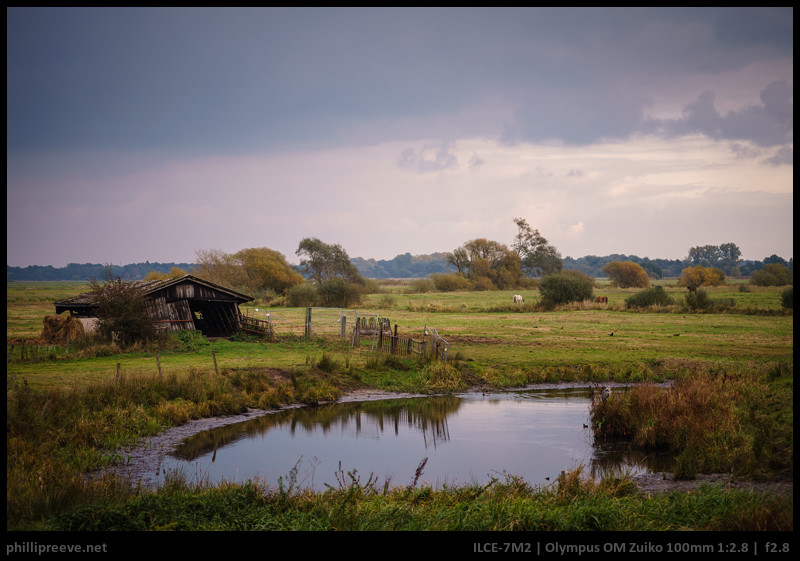 What I like about it
With this review I try a little different format, any feedback on it is welcome.
The small size
This lens is absolutely tiny for a 100 mm lens! It is the size of your average 50 mm lens and weights a mere 230 g .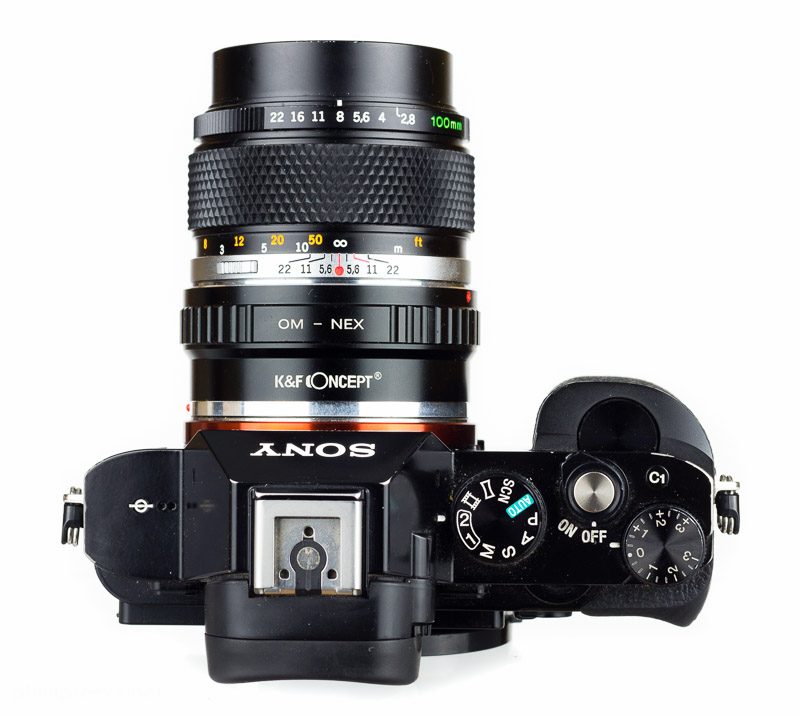 This doesn't come at the cost of lower build quality though, it is an all metal construction with a pleasant focusing ring and it feels very solid.
Despite it's small size handling is good:  The focusing ring is wide enough and the aperture ring at the front is easy to operate as well.
The Olympus is one of my favorite lenses for shorter trips when I want a light 3 lens setup and it is by some margin my lightest and smallest option in the 85-100mm bracket.
Bokeh
The Olympus OM 2.8/100's bokeh isn't as stunning as that of it's bigger brother the OM 2/100 but still quite pleasant and you still get a decent amount of blur out of it.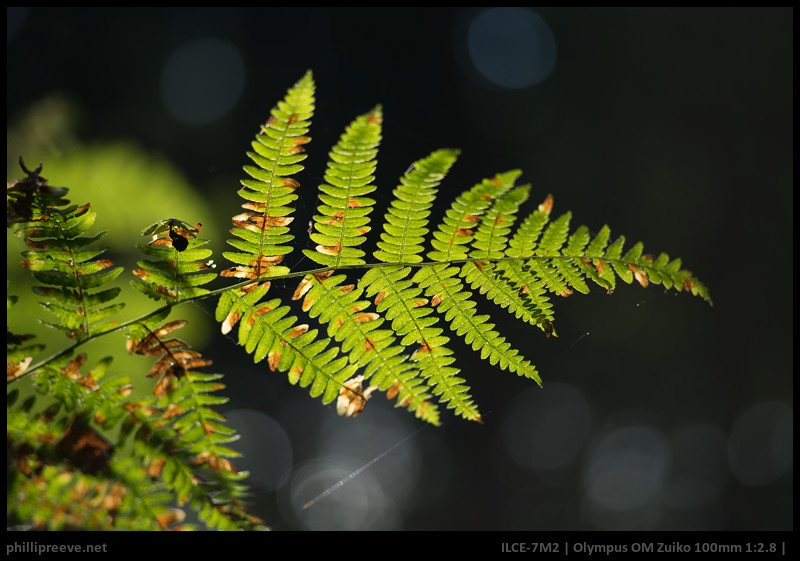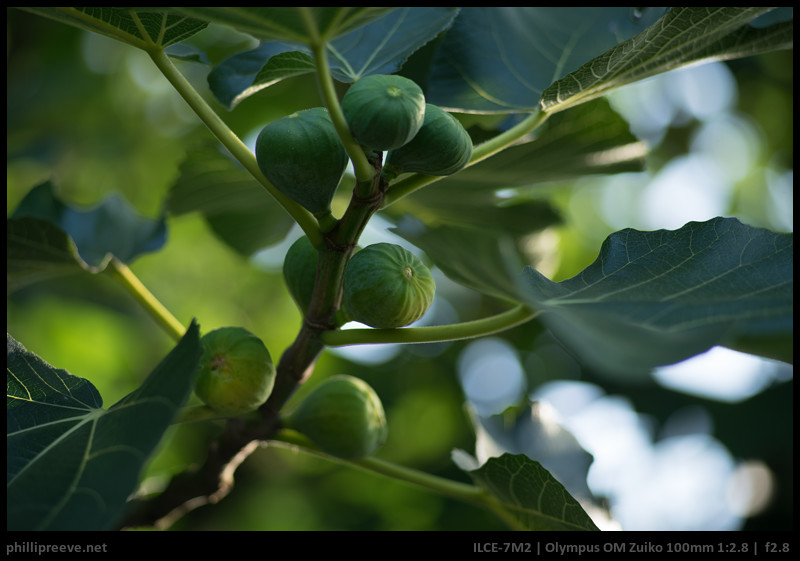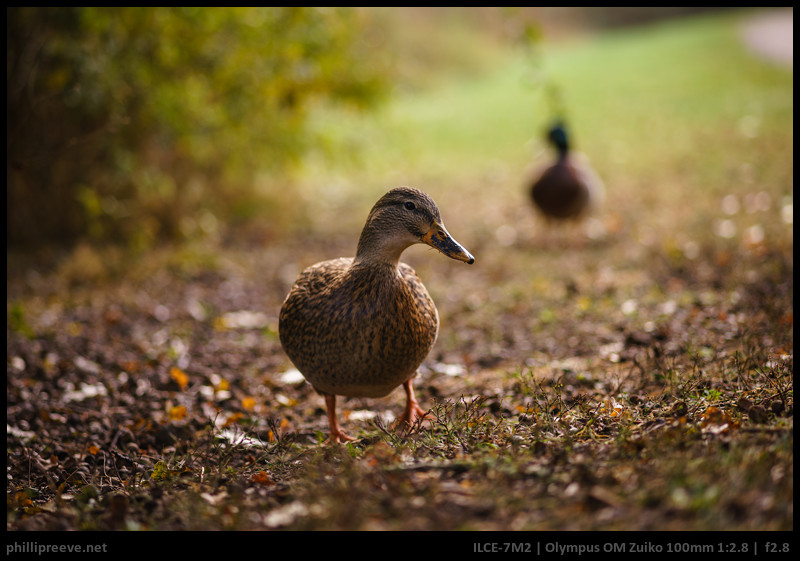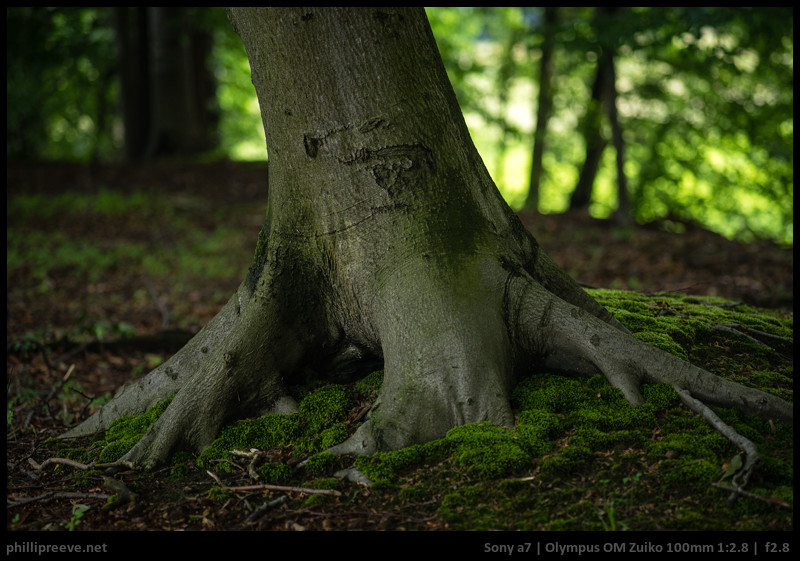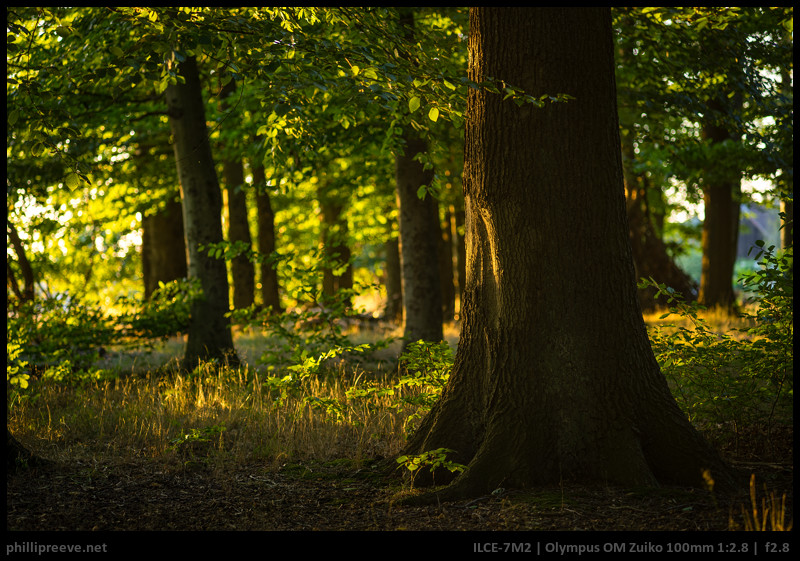 A minor annoyance is that it has only 6 rather straight aperture blades which are detrimental to the bokeh from f/ but since I usually use it at f/2.8 that isn't much of an issue.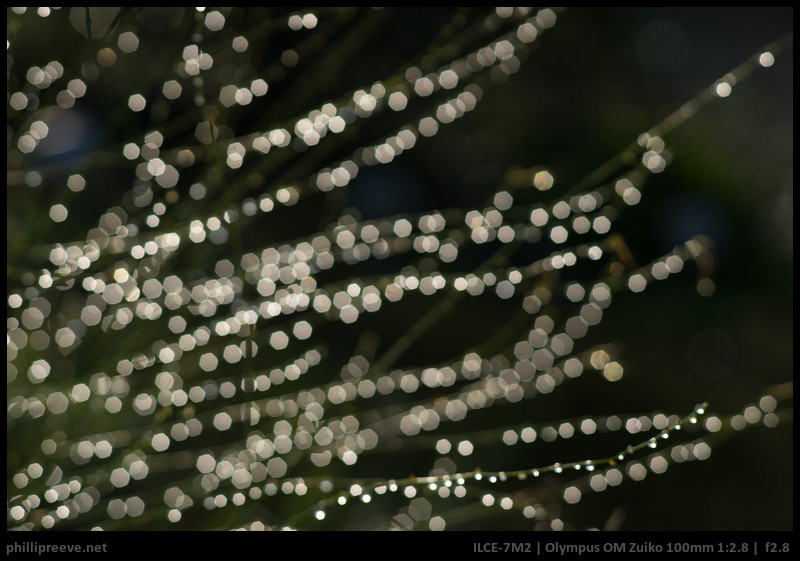 Sharpness
Again the little Zuiko isn't the sharpest lens around but it is a solid performer. Wide open it is sharp enough for almost any application and for general shooting it is my default aperture. For the very best results across the frame you should stop down to f/8 though.
Flare resistance
This lens is still 30 old but at least the MC version I own shows a decent flare resistance. There is no ghosting and only a moderate degree of veiling flare in very demanding situations.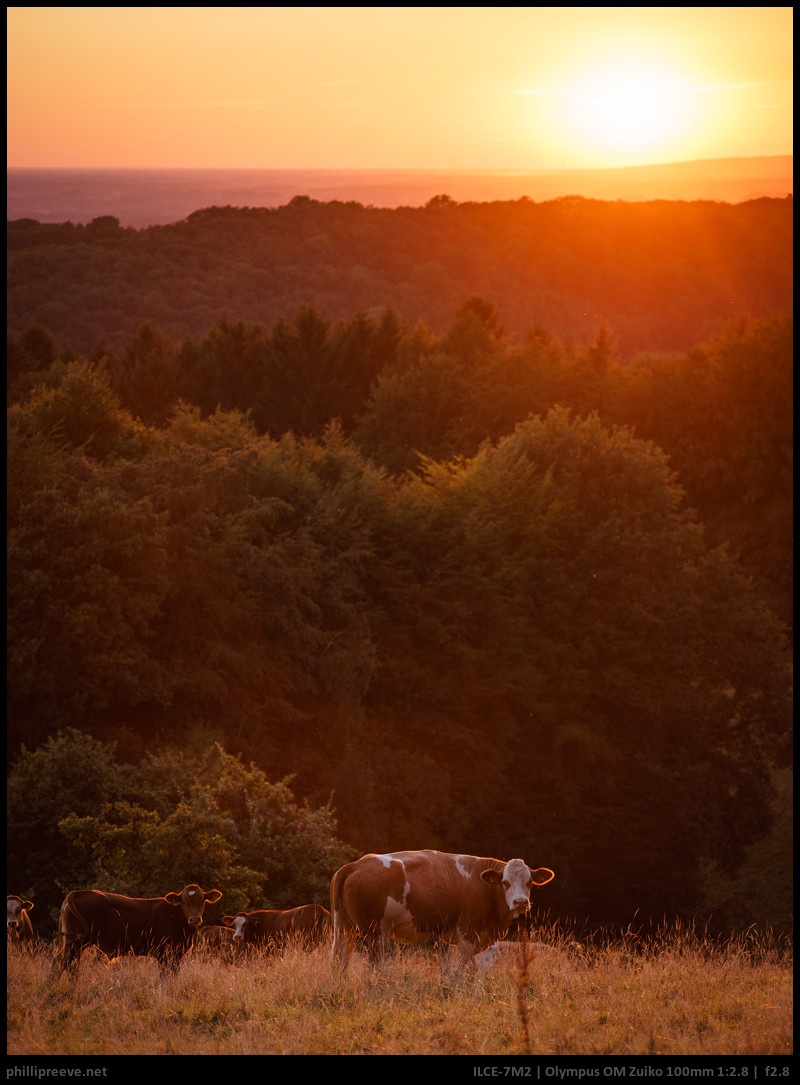 Other aspects
Distortion and Vignetting are not an issue with the Olympus OM 2.8/100
What I don't like about it
Chromatic Aberrations
Typically for a lens in this focal range the Olympus OM 100 mm 1:2.8  shows quite a bit of CA at wider apertures. This is a worst case scenario and if you have a look at all the other samples you will see that it usually isn't a problem but you should be aware of this and avoid critical situations.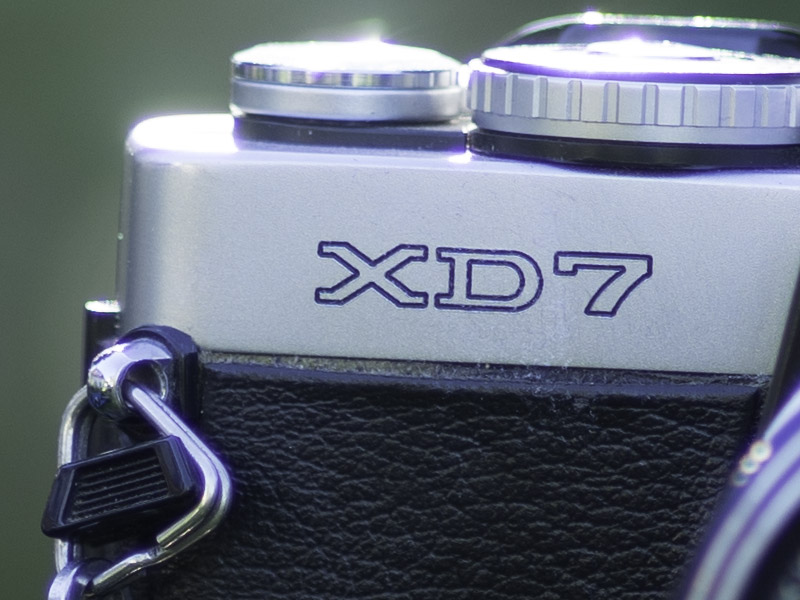 The long short focusing distance
The Zuiko 2.8/100 only focuses down to 1 m which yields a 1:8 magnification which is below average for a 85/100 mm lens. It's bigger brother for example focuses down to 0.7 m which is quite handy.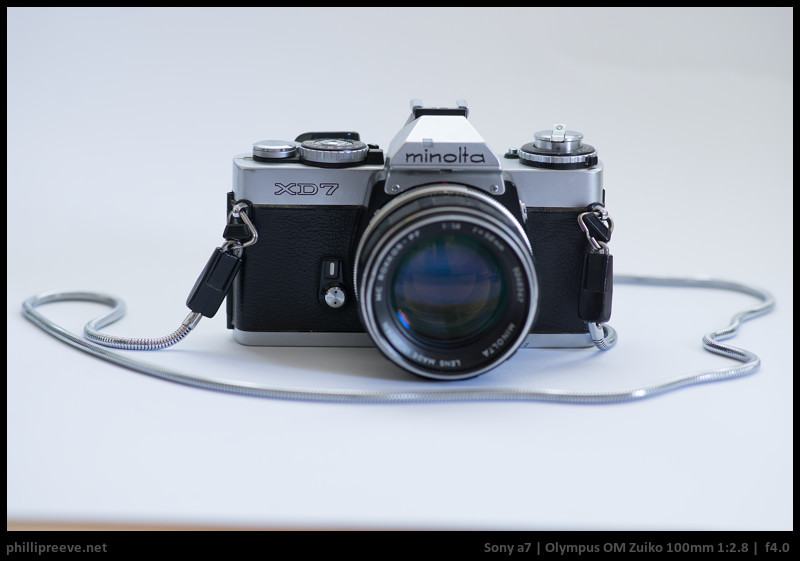 The good news is that there is hardly any sharpness loss at this distance and you can use it wide open without hesitation.
Alternatives
Conclusion
The Olympus OM 2.8/100 is a tiny lens with a generally good performance and few limitations. I think it is a great choice for those occasions when you don't want to carry a heavy bag. Despite these positive characteristics, the lens is quite affordable and I think it offers great value.
The Olympus OM 2.8/100 usually sells for around $90 used at ebay.com (affiliate link). 
In Germany you can buy it used for around 90€ at ebay.de (affiliate link). 
If this review was helpful to you, please consider using one of my affiliate links. Thanks ?
Images Samples in full resolution
You can find more images in this flickr set: Olympus OM 100mm 1:2.8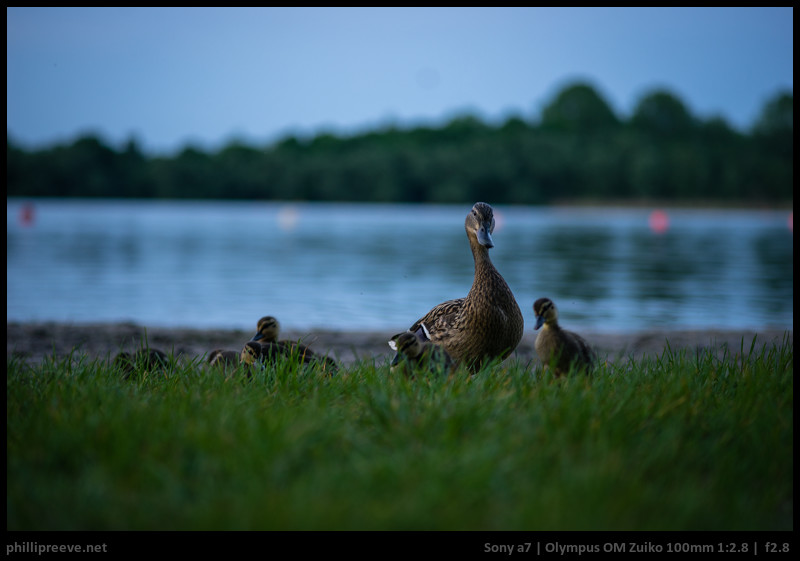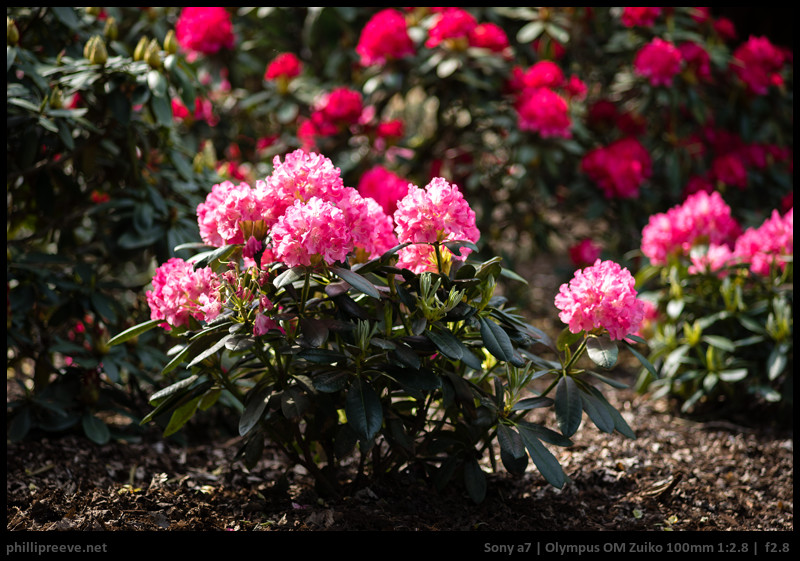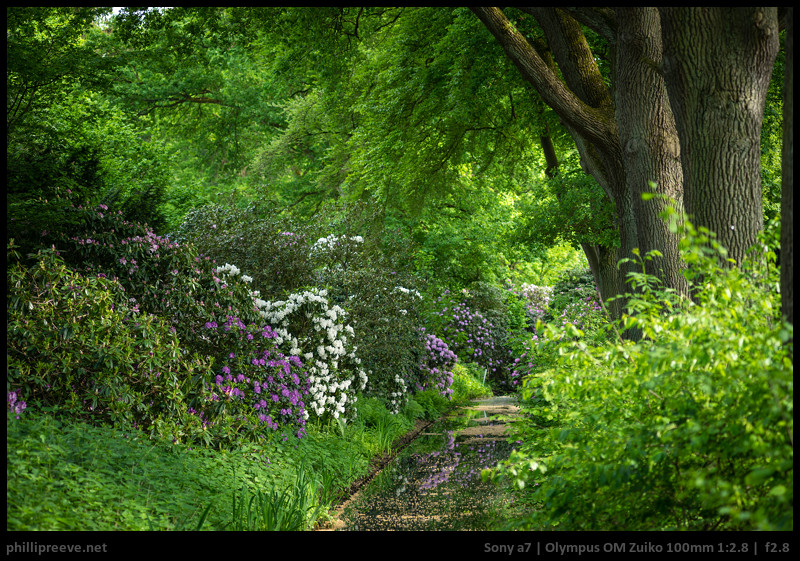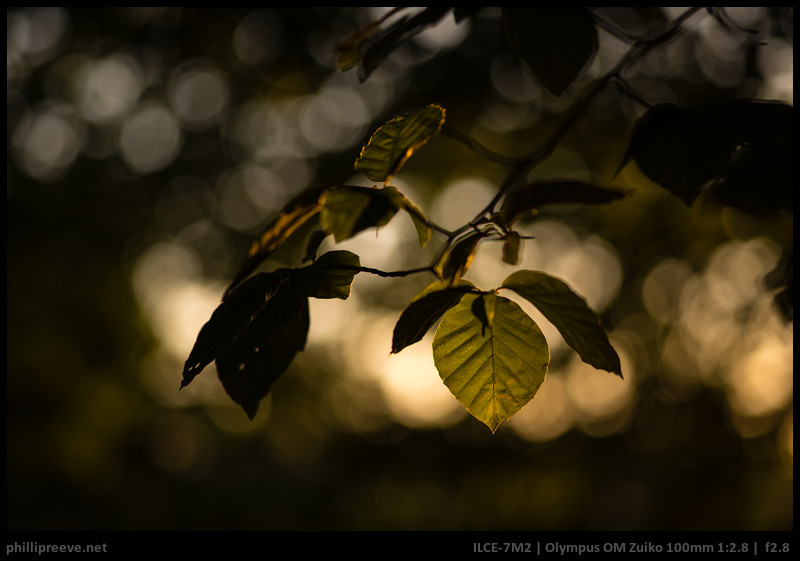 Other articles
The following two tabs change content below.
I have two hobbies: Photography and photographic gear. Both are related only to a small degree.
Latest posts by Phillip Reeve (see all)