Introduction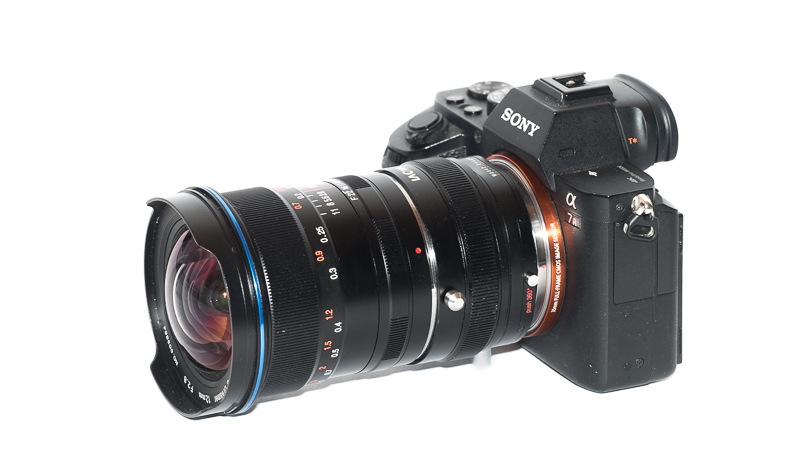 You ask what the heck a Magic Shift Converter is? This is a 1.4x tele converter for wide angle lenses and adds ±10mm shift movement. It for example turns Laowa's 12mm 2.8 in a 17mm 4.0 ±10mm shift lens. In this review you will find out how this can be useful and what the influence on the image quality of the master lens is.

Sample Images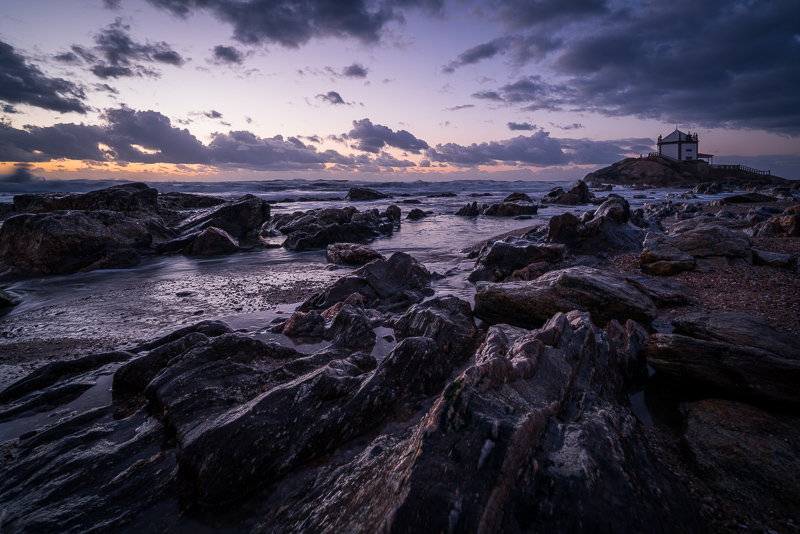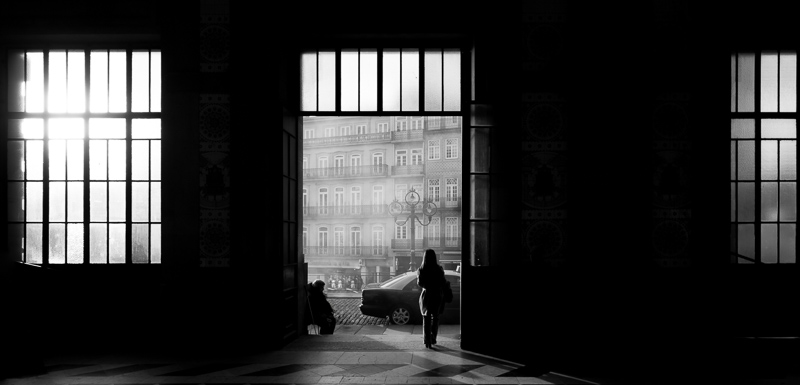 You can find most of the shots in this review in full resolution here.
Specifications and Version History
The adapter comes for adapting Nikon-F or Canon-EF lenses to Sony E-mount cameras. The Canon-EF adapter does not feature any electronical contacts, so with most EF lenses you won't be able to adjust the aperture. Keep that in mind if you plan to use other lenses with it. I am reviewing the EF version here which has the following specifications:
Diameter: 70 mm
Factor: 1.4x
Shift movements: ±10 mm
Length:  45 mm
Weight: 360g
Elements/Groups: 5/4
Mount: Canon-EF to Sony-E or Nikon-F to Sony-E
You can get the Magic Shift Converter for 300$ (Canon-EF) or 320$ (Nikon-G) directly from the manufacturer's shop or from amazon.com, ebay.com, B&H and ebay.de (affiliate links)

Shift lenses?
I won't go into greatest detail how shift lenses work and what they are best used for (architecture), but you can have a look at this article regarding the theory of shift lenses and this review of the comparable Canon TS-E 17mm 4.0 (just keep in mind you will only have ±10 mm movements instead of 12 and no tilt).
Build quality and Handling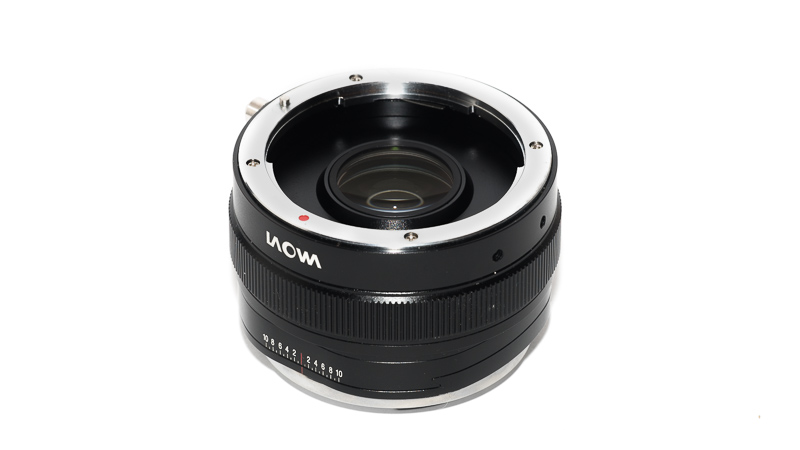 The adapter has quite some heft to it and feels very solid. It has a few controls:
a small locking knob for the shift mechanism
a ring to change the shift value
a small button that needs to be pushed to rotate the adapter (or the camera if you are using the tripod foot).
There is a small scale to tell you the shift value in 1mm steps, but I never really felt the need to use it and just adjusted the shift value according to the subject
While the ring for adjusting the amount of shift has a nice feel to it the locking knob should definitely be used, as the shift mechanism will not hold its position by itself, as camera and lens are both too heavy. There are also locking positions every 45° when rotating the adapter.
I was missing a dot with tactile feel for aligning the adapter with the bajonet of the camera. There is a small red mark but it is merely painted and you can't go by the position of the knobs either as those change relative to the dot.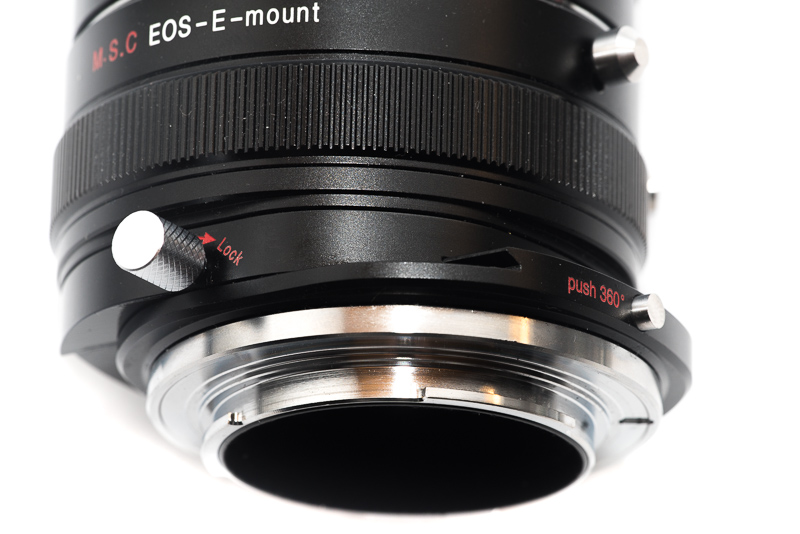 The adapter comes with a detachable tripod foot which also serves as a rear shift adapter, as it is connected to the front part of the lens. For other shift lenses these are really expensive so I was happy to find it in the box from the start.
Vignetting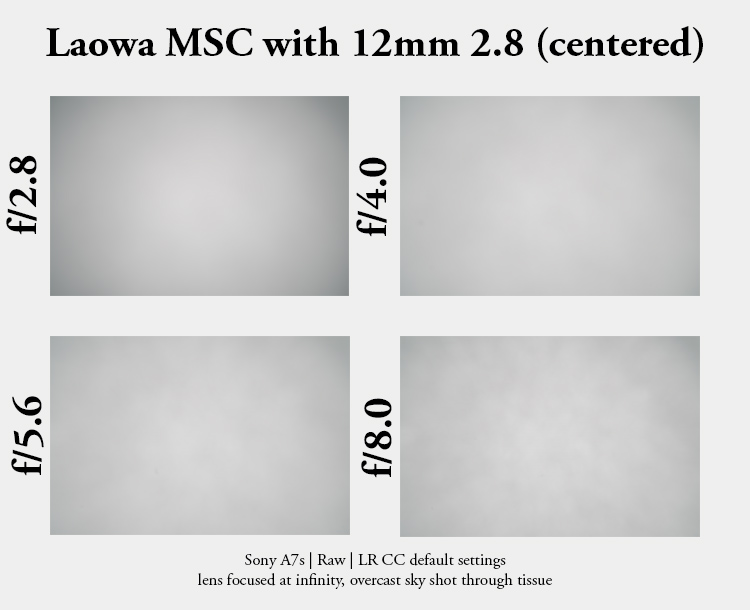 When using the adapter centered (unshifted) you are only using the  central part of the lens, so vignetting should not really be an issue. Wide open there is still vignetting of roughly 1.7 EV, stopped down to f/4.0 this improves to only 1.1 EV and stopped down to f/8.0 it is still almost 1.1 EV.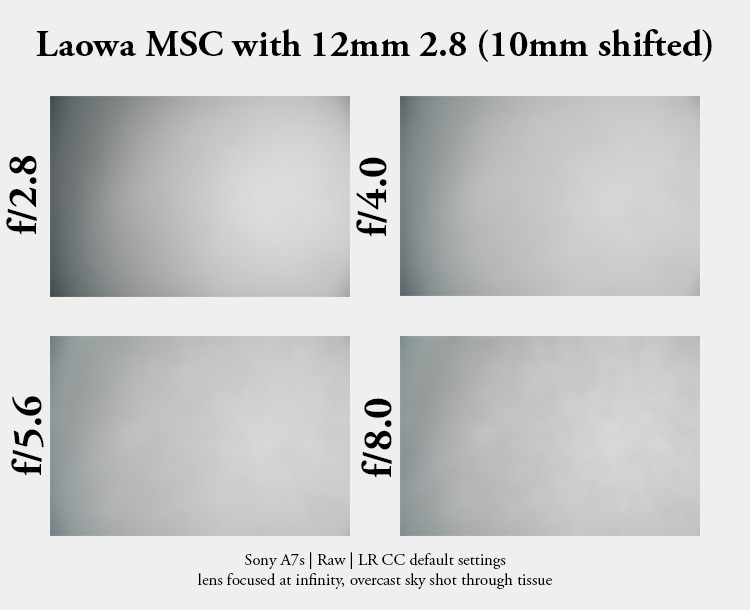 The results in the shifted area are of course quite different. Wide open we are dealing with 3.0 EV in the most extreme corner. Stopped down to f/4.0 this improves to only 2.3 EV and stopped down to f/8.0 about 1.7 EV remain.
When having a look at my review of the "naked" 12mm lens the adapter does not seem to have a negative influence on the vignetting figures.
If you want to correct the uneven vignetting I can recommend using gradients in Lightroom.
In the shifted areas there is slight green color cast visible, which was already the case with the 12mm lens alone (and also the Voigtlander UWA lenses).
You can check out my article How to: Correcting Color Cast in Lightroom where I explain different methods to fix this.
Sharpness
infinity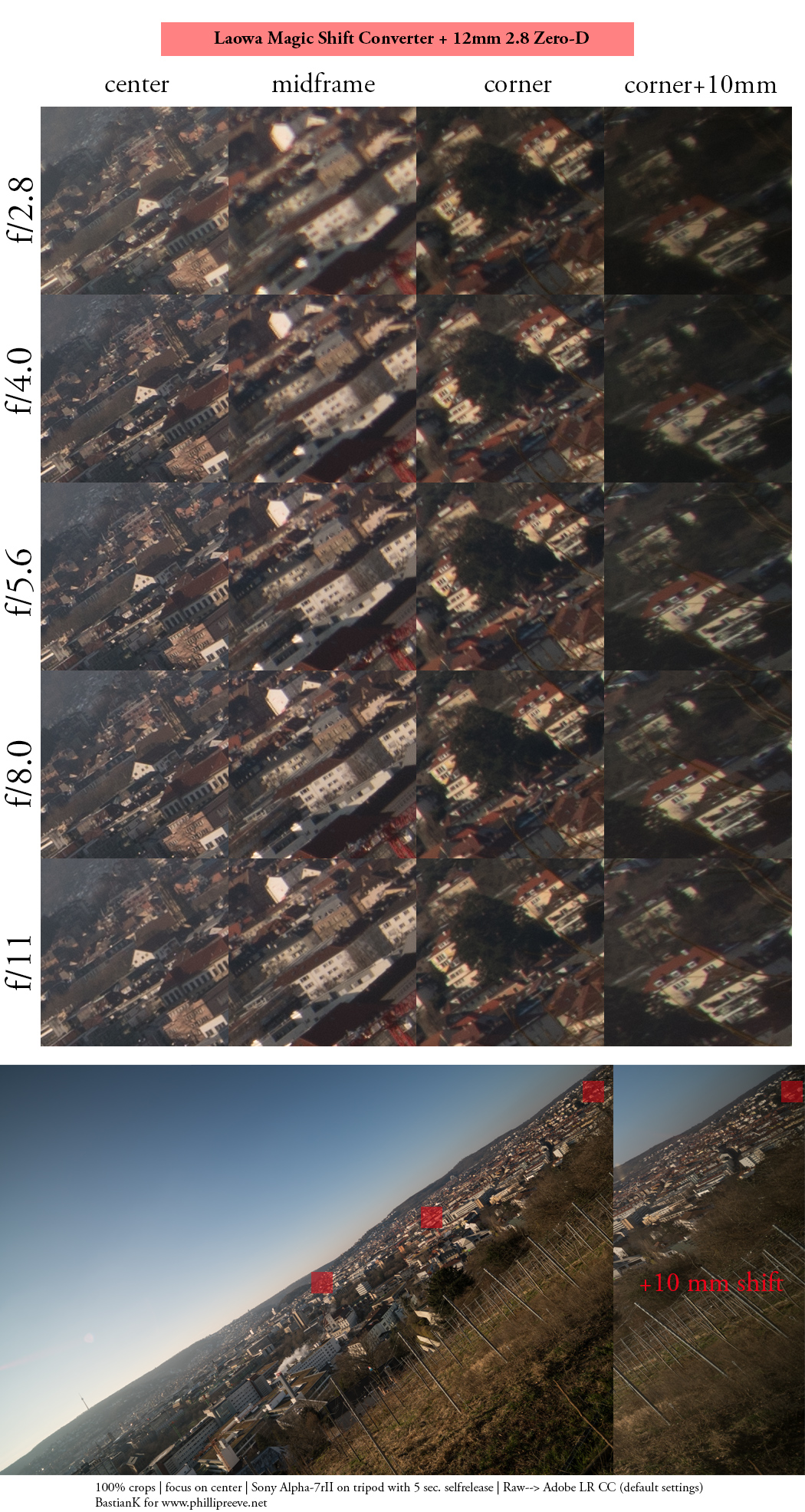 Of course the master lens is defining for the image quality and the 12mm 2.8 was the only lens I had available to test the adapter. The shift converter magnifies all optical aberrations by the factor 1.4, so the quality will always suffer a bit.
The midzone dip which is visible above is also present in the master lens, so not caused by the shift converter. All in all the combination does not break resolution records but stopped down to f/8.0 I found it to be absolutely sufficient for architecture shooting, especially if you shift upwards in landscape orientation which I think is the most common usage scenario (you won't have the corners I show here in the frame in that case).
Flare resistance
I did not find the adapter to have a negative influence on the flare resistance of the master lens.
Distortion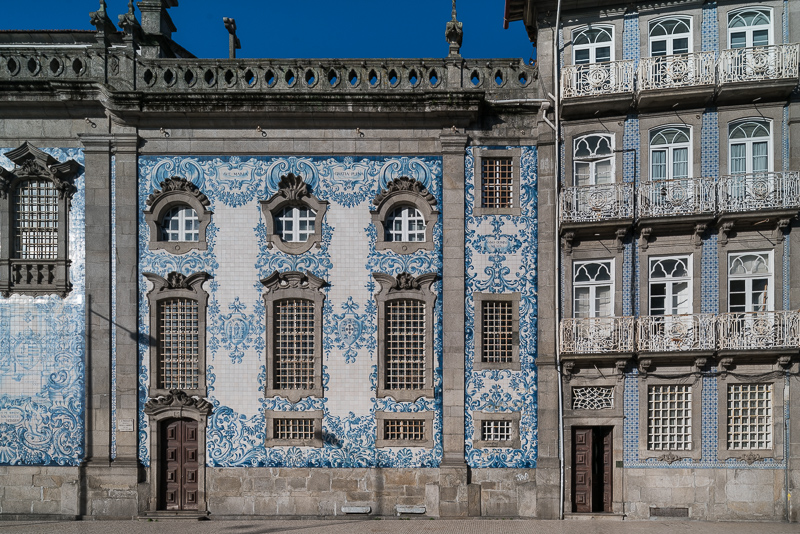 This is a very important aspect for shift lenses as distortion cannot be easily corrected with a profile here. The Laowa 12mm 2.8 Zero-D seems to be a good start, at it already shows only very minor distortion and same is true when it is combined with the shift converter. During my architecture shooting I barely noticed any lens distortion which I would have to correct in post.
Chromatic aberrations
longitudinal
This is usually not a problem with ultra wide angle lenses and I did not find the adapter to have a negative influence on the performance.
lateral
Sony A7rII | Laowa 12mm 2.8 Zero-D on Magic Shift Converter | f/8.0 |  CA 100% crop before/after corner (+10mm shift)
The performance of course depends on CA correction of the master lens. Many ultrawide angle lenses suffer from CA in the corners and many tele lenses when used with teleconverter will also show severe issues. Luckily this is not the case here and only very minor lateral CA which can easily be corrected by using e.g. Lightroom can be found.
Alternatives
Canon TS-E 17mm 4.0L:
I briefly tried this on a 5D MKIII. Offers 2mm more shift movements in every direction and adds tilt. Optically a bit better in the shifted areas and with adapter about the same weight. Prices range from 1500$ used to 2000$ new. Rear shift adapters are available, but you need to add at least another 300$ for one.

Nikon PC-E 19mm 4.0E ED:
Nikon's very late answer to Canon's TS-E 17mm 4.0 and maybe the widest PC-E lens one can make for the narrow F-mount.
I haven't tried it yet, but it is less wide and bloody expensive (~3700$, add another 500$ for an electronical adapter to control the aperture), I rather recommend using the lens reviewed here or the Canon TS-E 17mm 4.0L on your Sony camera.
Vogitlander 10mm 5.6 Hyper Wide Heliar E:
While not a shift lens the field of view is even larger compared to what you get ouf of a stitched panorama from a 17mm 4.0 Shift lens.
So by shooting the camera leveled and cropping out the desired part you get the same perspective, but you will of course lose a good amount of resolution in the process.
Conclusion
Laowa's Magic Shift Converter is definetly a rather uncommon accessory and is to my knowledge the first teleconverter specifially designed for wide angle lenses, so there barely is anything to compare it to.
Furthermore I could only try how it works in combination with the Laowa 12mm 2.8 Zero-D so far, as the Canon version does not feature electronic contacts you can't control the aperture of most Canon lenses. The Nikon version, which features a lever to control the aperture on G-type lenses, is more versatile in that regard.
When coupled with the 12mm 2.8 you get a 17mm 4.0 with ±10mm shift. So while offering ±2mm less shift movements and no tilt compared to the Canon TS-E 17mm 4.0 L, this is also the first real competitior to the Canon lens. Nikon only managed to give its users a 19mm shift lens.
I briefly tried the Canon TS-E 17mm 4.0 L on a Canon 5D Mark III and while I didn't perform a head to head comparison I tend to say the TS-E 17mm 4.0's performance in terms of resolution is slightly better. So if you want the best ultrawide shift lens it is probably still the Canon TS-E 17mm 4.0 L.
But then there are a few benefits compared to the Canon lens: if you already own the 12mm 2.8 you can get a 17mm 4.0 shift lens for only 360g and 300$, this is pretty much a no brainer if you shoot architecture from time to time.
If you don't own the 12mm 2.8 yet you can save quite some money compared to the Canon lens (if you are okay with shooting stopped down to f/8.0, ±10mm shift and no tilt), furthermore you end up with two lenses: the UWA shift lens and a really wide 12mm 2.8 for milkyway shooting which even takes 100mm square filters.
The Magic Shift Converter is not for everyone, but if you are into architecture shooting it can really widen your portfolio. I really enjoyed shooting with an UWA shift lens in a city with narrow streets. I especially liked seeing the final framing in the viewfinder, without having to take cropping because of perspective correction in post into account.
That it needs to be stopped down to f/8.0 for best across frame performance didn't bother me for my subjects, but the package comes with quite some heft (comparable to the Canon TS-E 17mm 4.0 L), so I would definetly think twice before putting it in my bag, if I wasn't sure I really need it.
You can get the Magic Shift Converter for 300$ (Canon-EF) or 320$ (Nikon-G) directly from the manufacturer's shop or from amazon.com, ebay.com, B&H and ebay.de (affiliate links)
Sample Images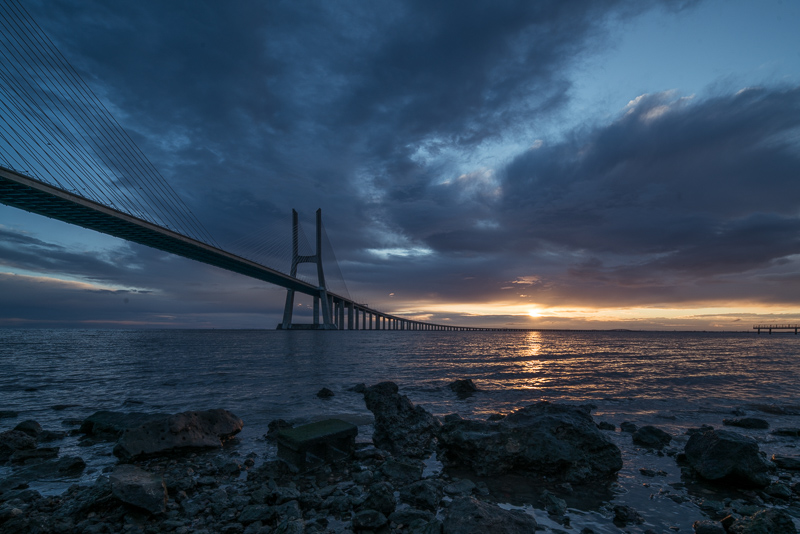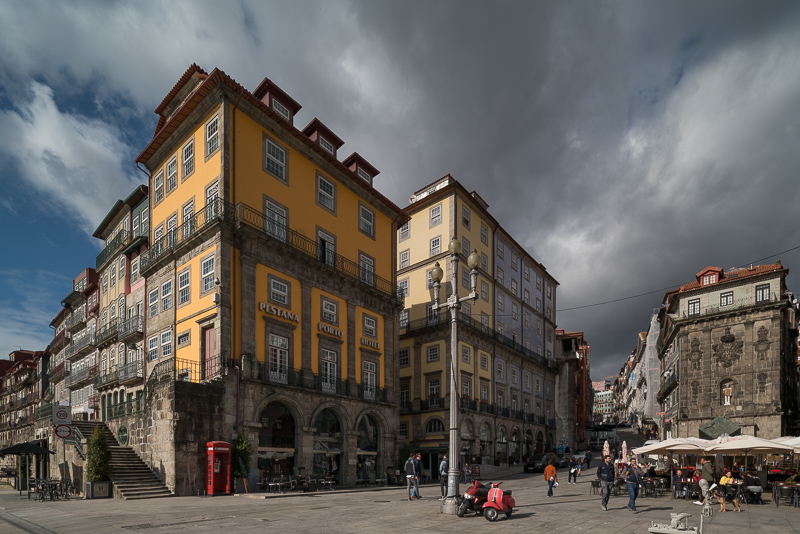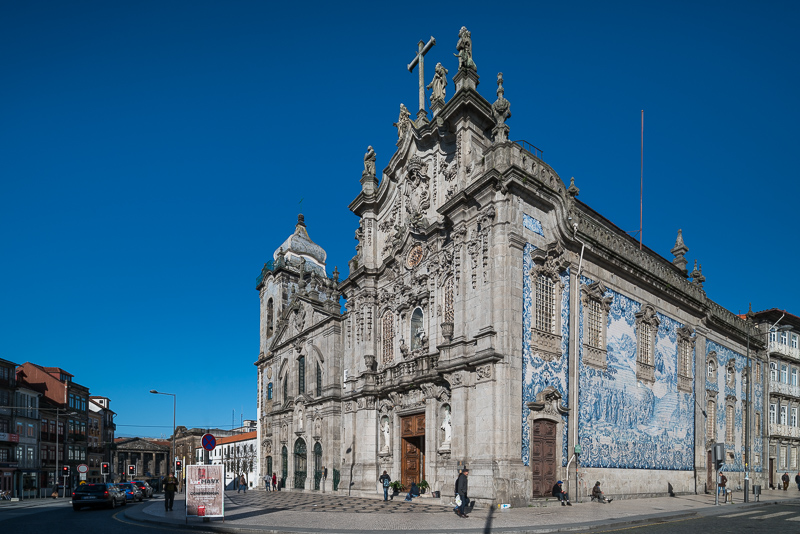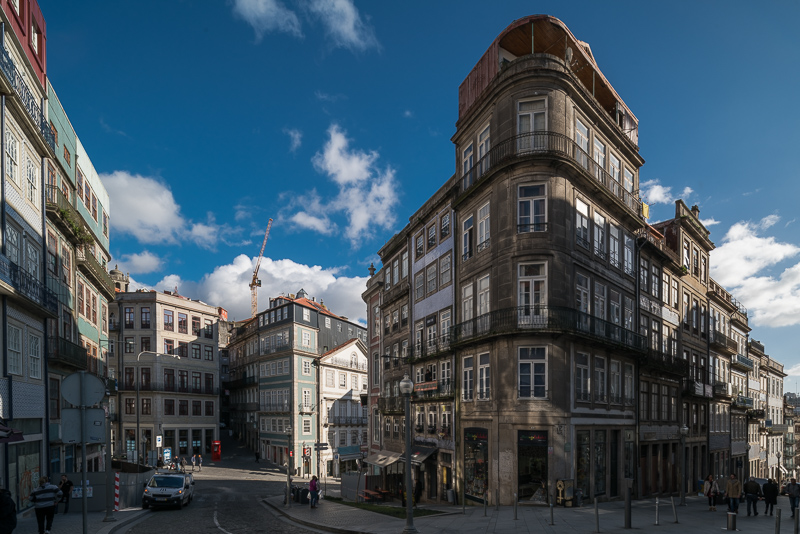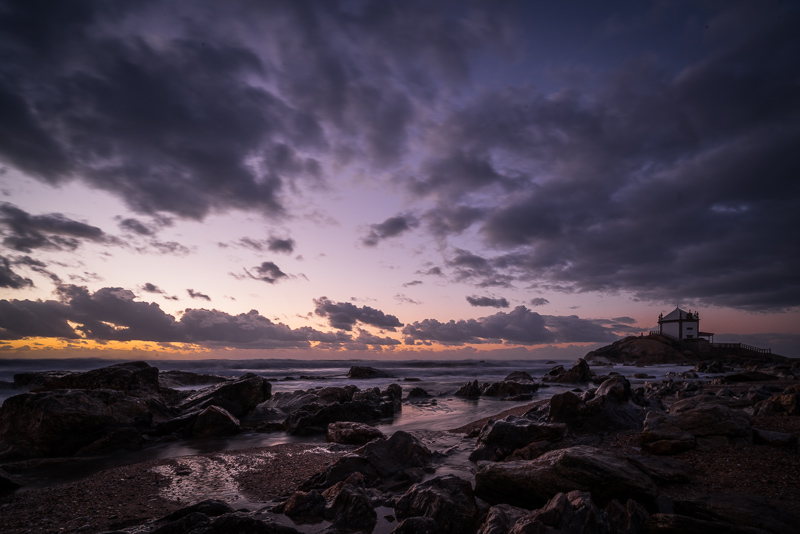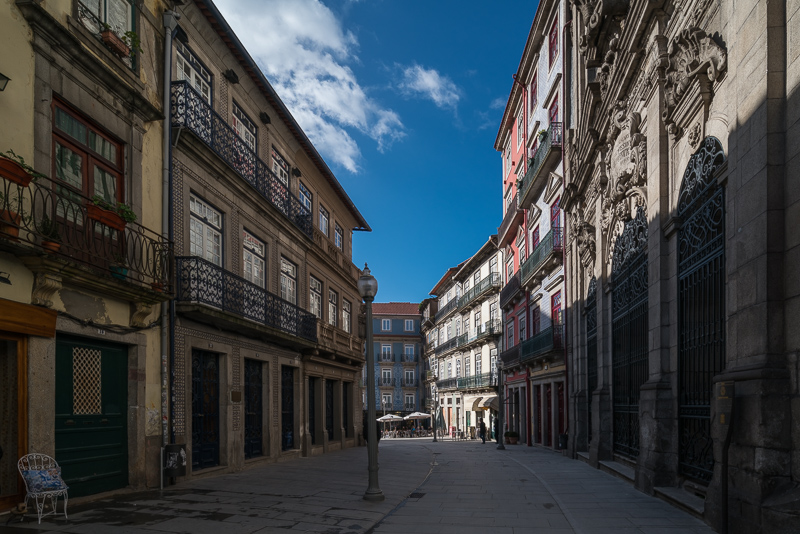 You can find most of the shots in this review in full resolution here.
Further Reading
Support Us
Did you find this article useful or just liked reading it? Treat us to a coffee!


via Paypal
The following two tabs change content below.
My name is Bastian and I am your expert here when it comes to ultra wide angle lenses, super fast portrait lenses (ranging from a 50mm f/0.95 to a 200mm f/1.8) and I also have reviewed way too many 35mm lenses. Don't ask me anything about macro or wildlife shooting though.