Introduction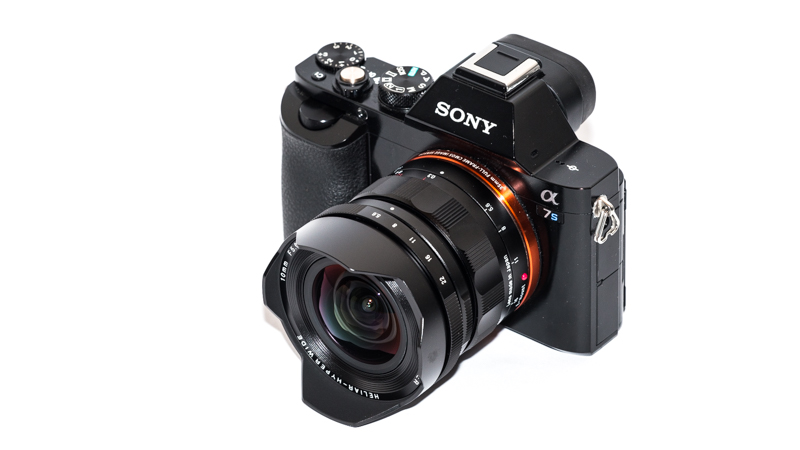 The Voigtländer 10mm 5.6 Hyper Wide Heliar E aspherical is the second native E-Mount lens by Voigtlander and it is also the widest rectilinear lens ever produced. I am a wide angle junkie so I was eagerly awaiting this lens. Read on to find out what one can do with such a wide lens!
Update (07/19/20): since I wrote this review the Laowa 9mm 5.6 has been released, I strongly recommend checking out its review first.

Sample Images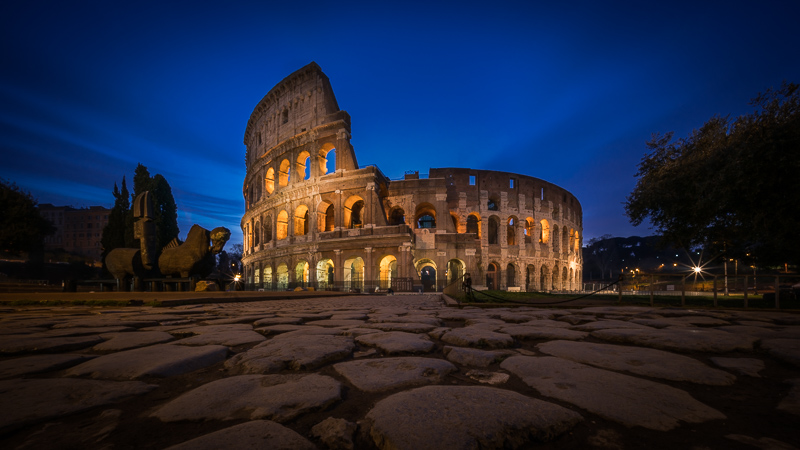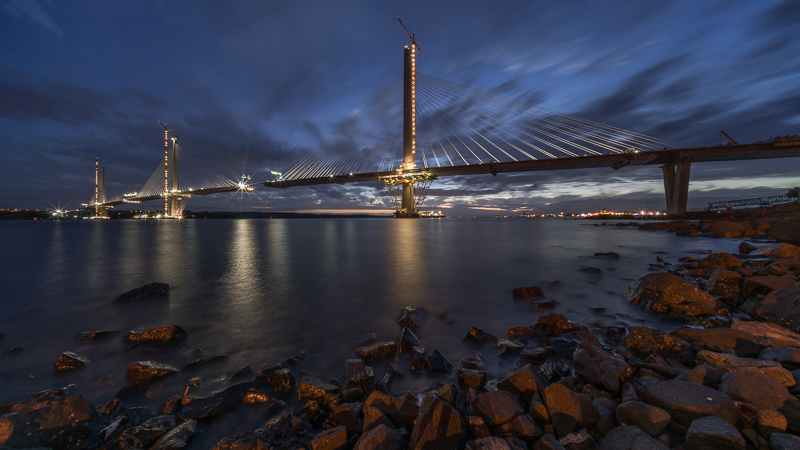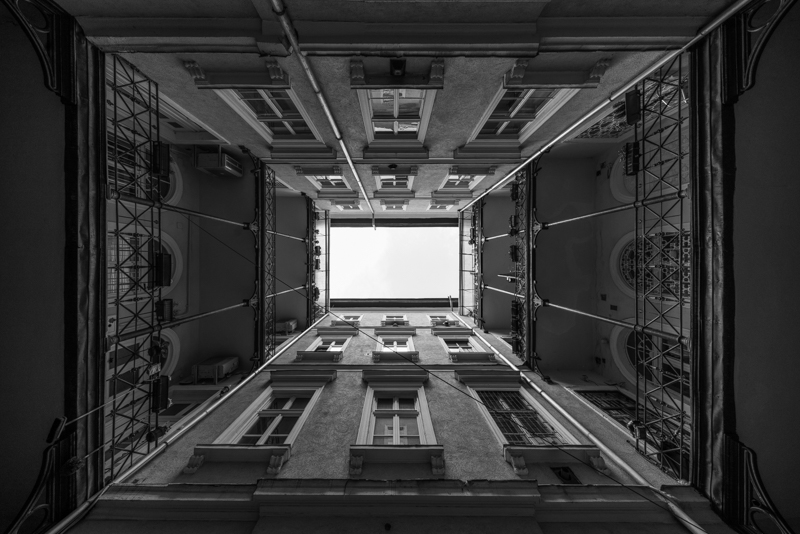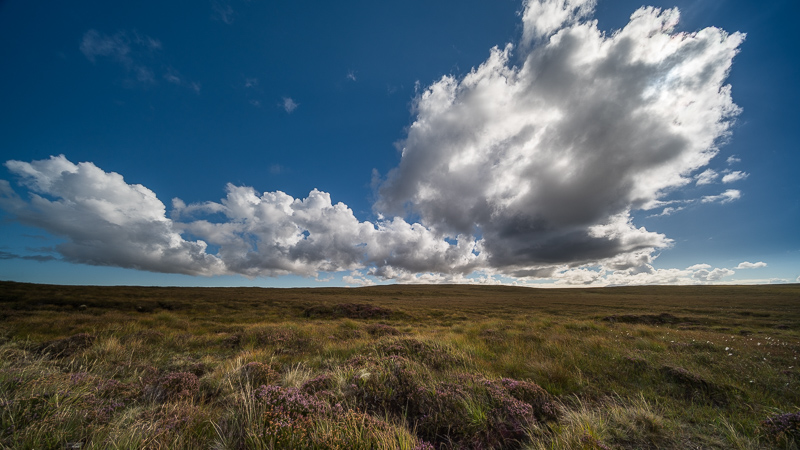 Specifications / Version History
Unlike the 15mm 4.5 E III the 10mm 5.6 is the first of its kind and there hasn't been anything like it before. You may think I sound a little enthusiastic here, but this is the widest rectilinear lens ever produced*. Period. It is wider than Canon's 11-24mm 4.0 L and it is also wider than some stitched panorama coming from the Canon TS-E 17mm 4.0 shifted in all directions (this would by the way be similar to a 10.8 mm lens, check this really good calculator).
This lens also comes with Leica-M mount, both versions should once more be optically identical, and optimized for digital sensors. The lens has pretty much the same size as the 15mm 4.5 III.
*Update July 2020: now that the Laowa 9mm 5.6 has been released this is not the case anymore
I am reviewing the brand new Sony E-Mount version here which has the following specifications:
Diameter: 67.4 mm
Field of view: 130° (diagonally)
Length:  68.5 mm
Weight: 375g
Filter Diameter: none
Number of Aperture Blades: 10 (straight)
Elements/Groups: 13/10
Close Focusing Distance: 0.3 m
Maximum Magnification: ~1:15
Mount: Sony-E
You may also have a look at Voigtländer's official page.
Right now the lens is available on CameraQuest/ebay.de/amazon.de
for 1089€
  and on ebay.com/amazon.com/B&H for 1099$ (affiliate links).

Disclosure
The Voigtlander 10mm 5.6 E Hyper Wide Heliar was kindly provided free of charge by Voigtländer Germany (Ringfoto) for reviewing purpose for a duration of 2 weeks.
After that I purchased one for myself at full retail price.
Handling / Build Quality
The build quality is very nice as the lens is an all metal construction and feels very solid, tolerances are very low and the markings are engraved and filled with white (and red) paint.
The focus ring hast just the right resistance, is distinctively shaped, quite broad and easy to grab without looking at the lens. It takes roughly 90° turning it from Infinity to 0.3 m.  The aperture ring has third-of-a-stop click-stops and it takes a little less than 70° from f/5.6 to f/22.
When you turn the focusing ring the camera zooms in automatically, this can also be turned off in the camera menu. But there is an additional effect: a virtual distance scale is shown in the viewfinder and on the screen.
The hood is non detachable and there is no filter thread so using filters is not possible without a lens specific adapter (scroll down for further information on this).
The aperture ring can be declicked – a feature which is also availabe on Zeiss Loxia lenses – but the incorporation here is way better in my opinion: there is a small ring right behind the aperture ring, you can pull it forward, turn it by 180° and thereby change between click stops and clickless aperture (white dot on top: click stops, yellow line on top: clickless).
Vignetting and colorcast
Similar to the Voigtlander 12mm 5.6 Ultra Wide Heliar M39 as well as the Voigtlander 15mm 4.5 Super Wide Heliar III E reviewed by me this lens has a symmetrical optical design which allows for quite compact wide angle lenses with very low distortion (in comparison to retrofocus designs) but leads to noticeable vignetting throughout the whole aperture range (up to ~2.5 EV in the extreme corners). There is no Lightroom profile for this lens yet.
Keep in mind: correcting the vignetting means pushing the corner regions by a few stops, this may lead to visible noise in these areas.
There are also some traces of green color casts towards the borders on the A7s' sensor, this is the worst example so far.
Update: in certain situations I also noticed green color cast towards the edges on the A7rII's BSI sensor.
Sharpness
infinity
Everything but the extreme corners is very good from the start at infinity. So it isn't surprising that with the A7s' 12mp resolution I can't see any improvements in the center and midframe on stopping down. The extreme corners steadily improve until f/11, which I think is the best choice for even sharpness across the whole frame, but the corners still leave someting to be desired. In case the corners aren't crucial, using the lens wide open is no problem.
At f/16 you see traces of diffraction which becomes very apparent at f/22, so I would avoid these settings.
Update: here you can find 100% crops from this lens shot on the 42mp A7rII for center, midframe and corners.
There may be a very slight degree of field curvature, but not enough to worry about (or to get better corners) at infinity.
The centering quality was very good.
close focus

Sharpness up close is quite good already wide open in the center. The corners suffer from noticeable field curvature though, but I don't think this will be an issue for the typical user.
Flare resistance
To my suprise the 10mm 5.6 E seems to be even better than the 15mm 4.5 E in this regard! The worst thing I could produce yet is the small purple ghost, when the sun is near the corner of the frame. No problems with the sun outside the frame yet. So far things look very promising here.
Update: in a few more (still very rare) cases I caught small purple ghosts as shown above, but most of the time shooting directly into the sun was no problem at all: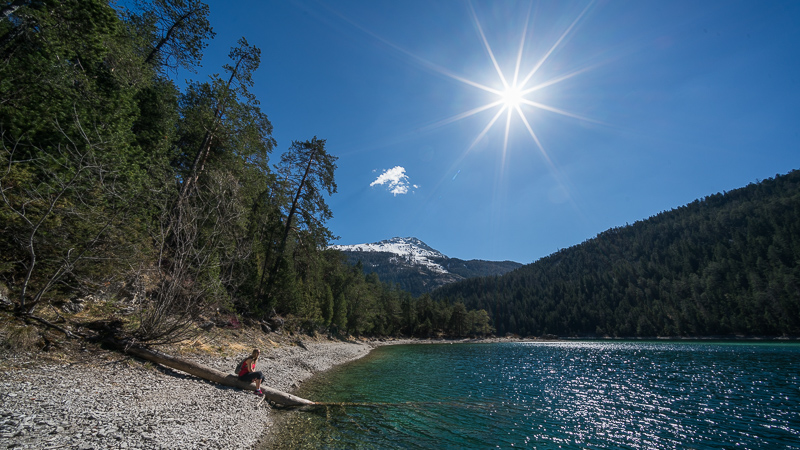 Coma


With a maximum aperture of f/5.6 this is a slow wideangle lens, (one stop slower than e.g. the Sony/Zeiss FE 16-35mm 4.0 ZA). Slow wide angle lenses usually don't suffer from coma as much and the Voigtlander 10mm 5.6 is no exception here.  Coma performance is really good already wide open.
Use for Astrophotography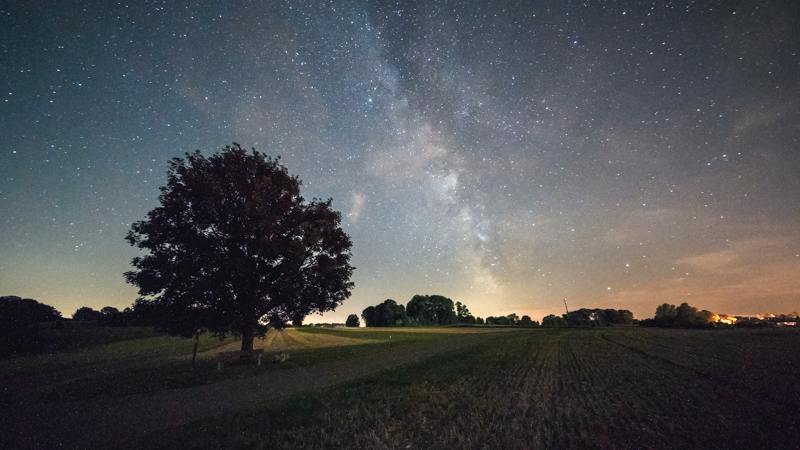 I finally got around shooting the Milkyway with this lens but as expected photos become quite a bit noisy. I usually use 14mm f2.8 lenses for this job so for the same level of brightness you need an ISO value 4 times as high. I used my usual settings of lens wide open, 30 seconds and ISO6400 but had to push the exposure by 2 stops in post for semi-decent brightness (so I could have also shot at ISO25600 in the first place…).
I still decided to show you the shot above so you can get a grasp at what to expect when using this lens for this certain application.
Distortion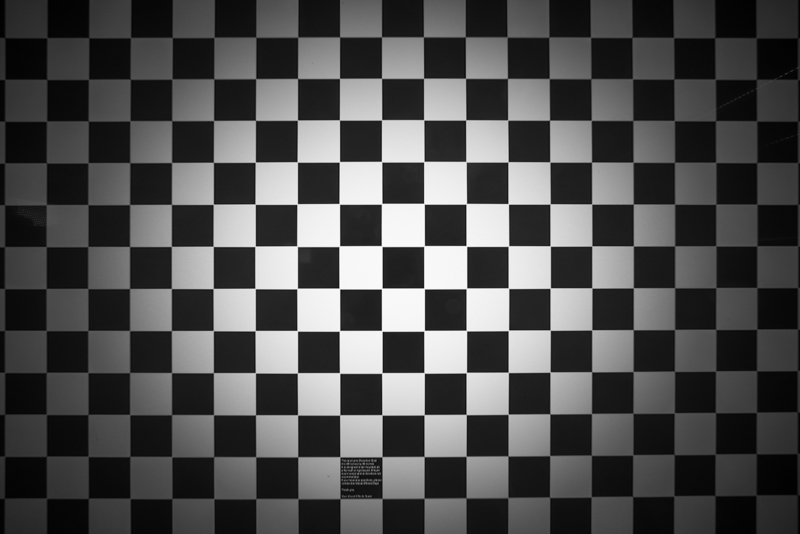 As I would expect from a symmetrical wide angle lens distortion is pretty much negligible. This is really great for architectural shots like these: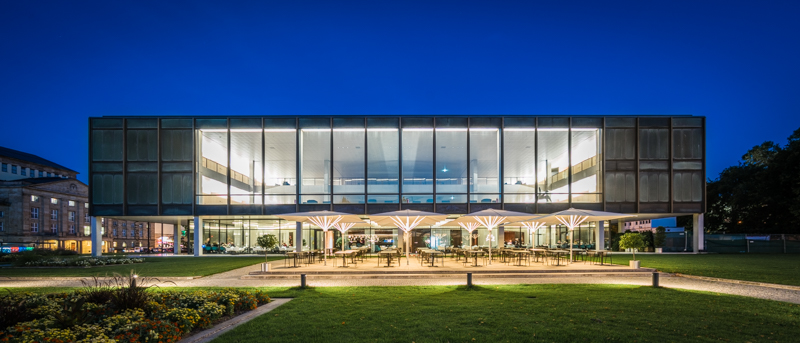 Sunstars

Between f/5.6 and f/16 this lens has the same beautiful sunstars I already liked the 15mm 4.5 III E and the Loxias for. At f/22 they don't look that great but because of diffraction I would avoid that setting anyways. Keep in mind though with 10mm light sources often won't appear overly big in the image, same goes for the sunstars.
*My lens collected some dust before taking these shots, this is where the reflections come from.
Chromatic aberrations
longitudinal
Because of the slow maximum aperture longitudinal CAs are nothing to worry about. Because I couldn't find any, I can't show you any.
lateral
There is an embedded profile when using Lightroom for correcting the lateral CA which cannot be turned off. So to show you what it looks like without the correction, I took some shots without electronic contact between lens and camera.
Sony A7s | Voigtlander 10 mm 5.6 | f/5.6 | CA 100% crop without correction (before) /corrected with embedded profile (after), extreme corner
This is not a bad performance for a lens with these parameters and the CA can quite easily be corrected in post, as can be seen above.
Use with filters
I sent my lens to NiSi filters for the development of a lens specific filter holder. I have now received the very first holder and it can be used with up to 3 square filters (ND and Polarizer are 150x150mm, GND are 150x170mm)  at all angles without any vignetting due to the filter holder. You can't replicate the effect of a polarizer in post so a polarizer alongside a 0.9 Stop Reverse GND will be the filters I am using with this lens.
Update: here are some sample images taken with the aforementioned filters: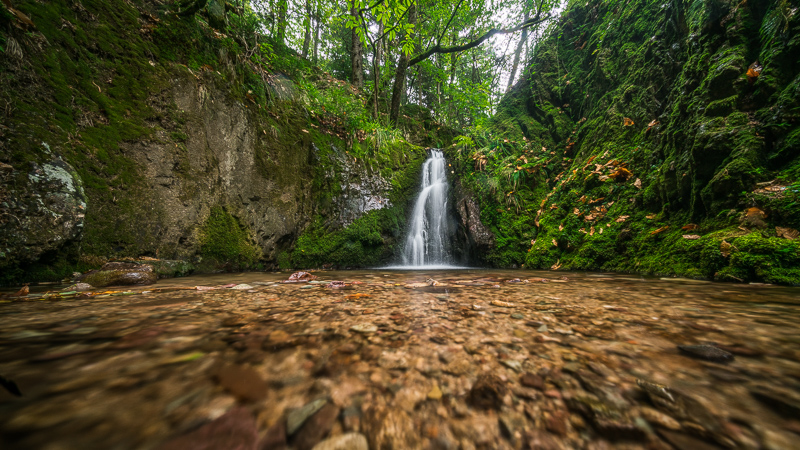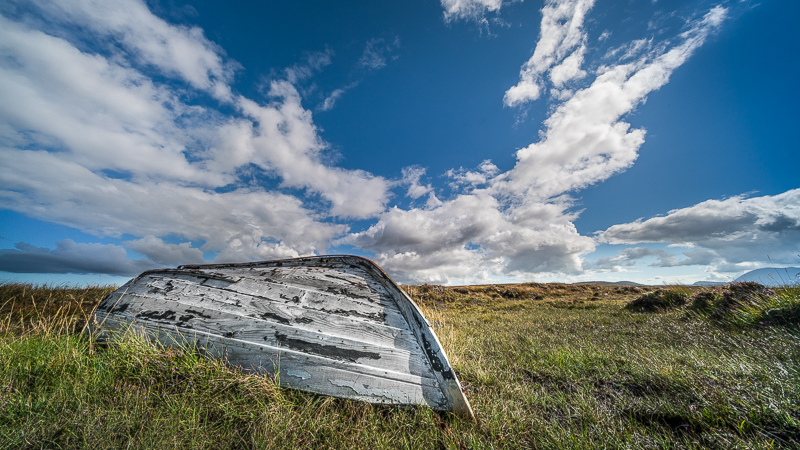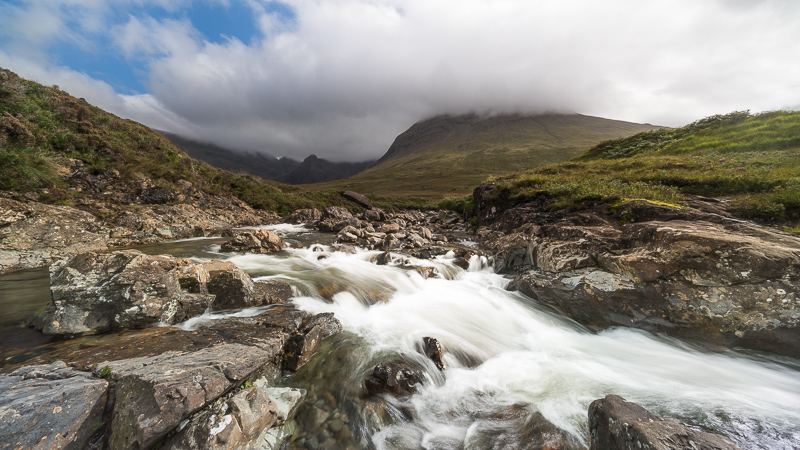 You can order the holder here at amazon.com/amazon.de (affiliate links)
Alternatives
Laowa 9mm 5.6:
Even wider and better.
Voigtlander 12mm 5.6 Ultra Wide Heliar (M39):
The corner sharpness is pretty similar but the difference between 12mm and 10mm is also very noticeable (as I already tried to show). Can be found way cheaper on the used market and in case you can get your hands on the filter adapter also usable with 77mm screw-in filters an 100mm filter systems.

Canon 11-24mm 4.0L:
I haven't used this beast yet but it is the only rectilinear lens that comes close in field of view. I expect somewhat better optical quality (except for distortion and maybe vignetting wide open), but that price has to be paid, not just in Dollars, but also in size and weight.
Canon TS-E 17mm 4.0:
You probably didn't see this one coming 🙂 When making use of the shift function and stitching a panorama afterwards you come close to what a 10.8mm lens would show you. Unfortunately this is quite the hassle in post (especially correcting the distortion).
Laowa 12mm 2.8:
I got the chance to review a prototype of this lens and the final version is also available now. Not as wide and considerably bigger but also faster. Shows similar color cast issues as the 10mm 5.6.
Sony/Zeiss FE 16-35mm 4.0 ZA/Samyang 14mm 2.8/everything else >14mm:
In case you are deciding between one of these lenses and the 10mm you should go back and take another look at the focal length comparison. It is like asking whether you should get a 35mm or a 50mm, no one can answer that for you.
Conclusion
good

good to very good sharpness and contrast already at maximum aperture (except for the extreme corners)


build quality and handling

very good flare resistance


coma correction

distortion


sunstars

size / weight

clever implementation of aperture "de-click" feature

average

correction of lateral CA
price

not good

vignetting


minimum focus distance

extreme corners soft at all apertures


slight green color cast on A7s (less on A7rII)

no filter thread



This is not a lens without flaws, especially when taking a look at vignetting and corner sharpness. But this lens also has a unique focal length of 10mm, so if I asked someone to show me a better 10mm lens, there simply wouldn't be one. This is something I am also going to take into consideration here.
When it comes to framing and composition you will have to up your game for this lens. The wider a lens is the more challenging it is to take decent photos with it. Wide lenses should rarely be used for "having it all in the frame", so in case your widest lens to date is something like the 28mm 2.0 this lens might be a little over the top right now.
But in the right hands this lens is able to produce great results and distinct perspectives not as easily (or at all) possible before.
I also want to repeat something I wrote in the 15mm 4.5 review:
I think Voigtlander has found a very sweet spot balancing the size of the lens with the optical qualities.
So, who is this lens for? Anyone, who simply wants the widest rectilienar lens available and can forgive some corner sharpness and vignetting issues. You also get nice build quality, transfer of Exif information and the "de-click" function of the aperture ring. I once more think the price is quite well balanced, while it isn't an inexpensive lens it is also the cheapest 10mm for full-frame 🙂
In case you are looking for better across the frame sharpness or you need a lens with a maximum aperture of 2.8 you are pretty much stuck with adapted DSLR lenses as of today which are not only bigger, but also not as wide.
Over the last year this might have not been the lens I took most of my shots with, but in fact often the lens I took the shots with that I like the most.
For architecture photography this lens has proven to be an invaluable tool, but I have also used it for landscape shooting (even with filters) and many abstract shots.
The most important aspect: it is still small enough to carry everywhere, which I very often do. You might need to up your game in terms of ultra-wideangle composition skills though, but the results can be very rewarding.
Highly Recommended to all the wide angle junkies like me that don't mind a little post processing (correcting the vignette and sometimes also color cast) to get the most out of their shots!
Update July 2020: since I wrote this review the Laowa 9mm 5.6 has been released, I strongly recommend checking out its review as it replaced this Voigtländer 10mm 5.6 in my camera bag.

Right now the lens is available on CameraQuest/ebay.de/amazon.de
for 1089€
  and on ebay.com/amazon.com/B&H for 1099$ (affiliate links).
Sample Images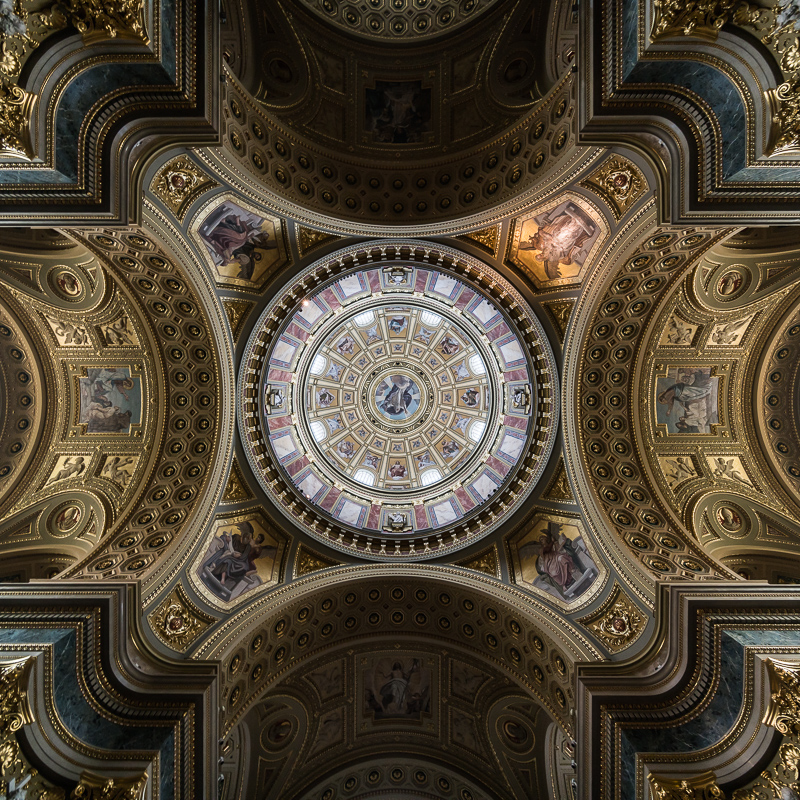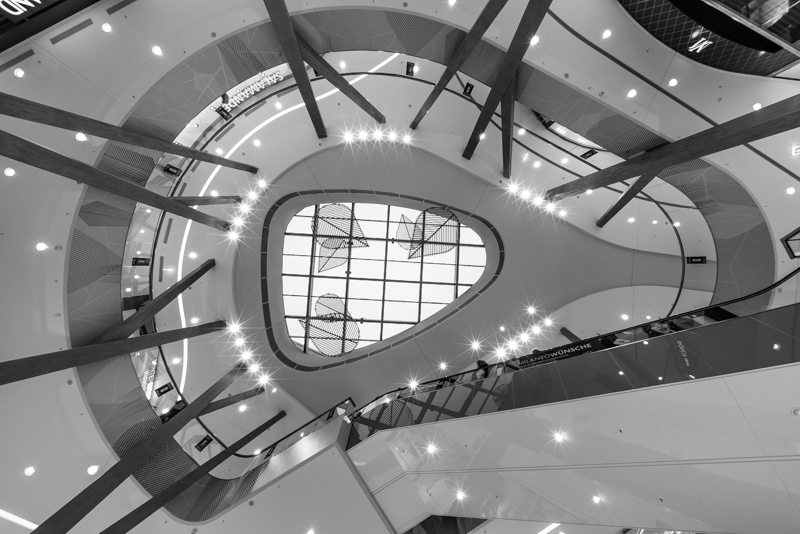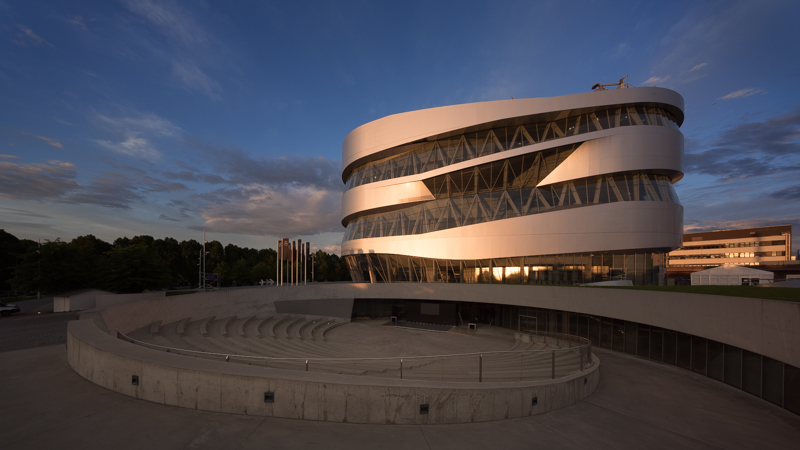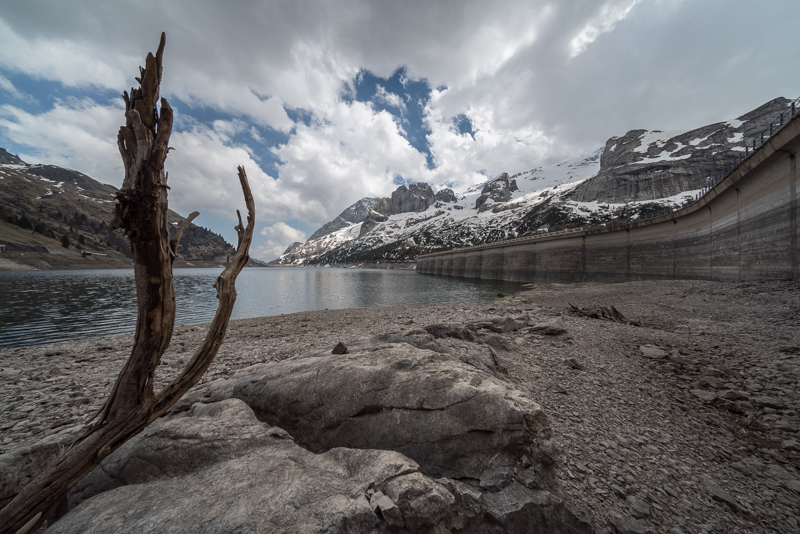 I have also set up a flickr album for this lens which contains some more sample images.
Further Reading
Support Us
Did you find this article useful or just liked reading it? Treat us to a coffee!


via Paypal
The following two tabs change content below.
My name is Bastian and I am your expert here when it comes to ultra wide angle lenses, super fast portrait lenses (ranging from a 50mm f/0.95 to a 200mm f/1.8) and I also have reviewed way too many 35mm lenses. Don't ask me anything about macro or wildlife shooting though.