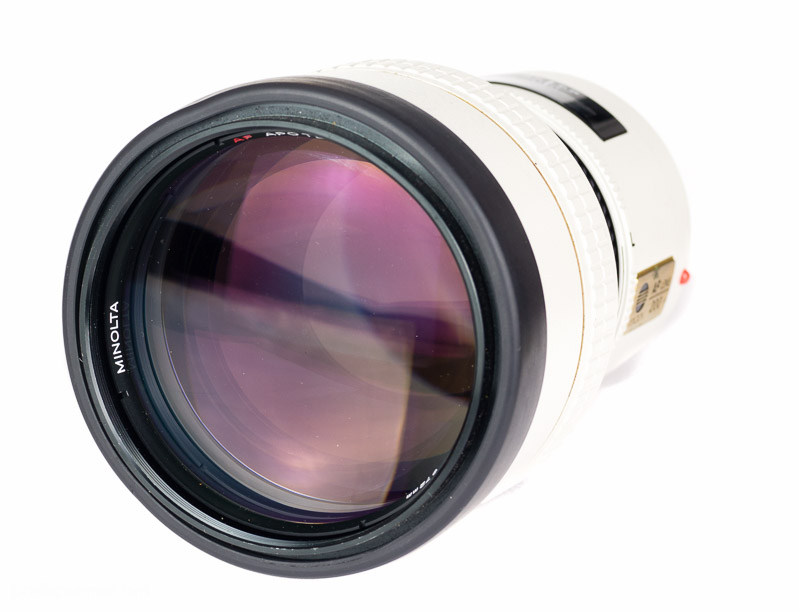 The Minolta AF 2.8/200 has the reputation to be one of the best if not the best lens Minolta ever made. In this review I check if it still can keep up with the Sony a7II 30 years after it's introduction.
Sample Images
Just click on any image to get to the full resolution version.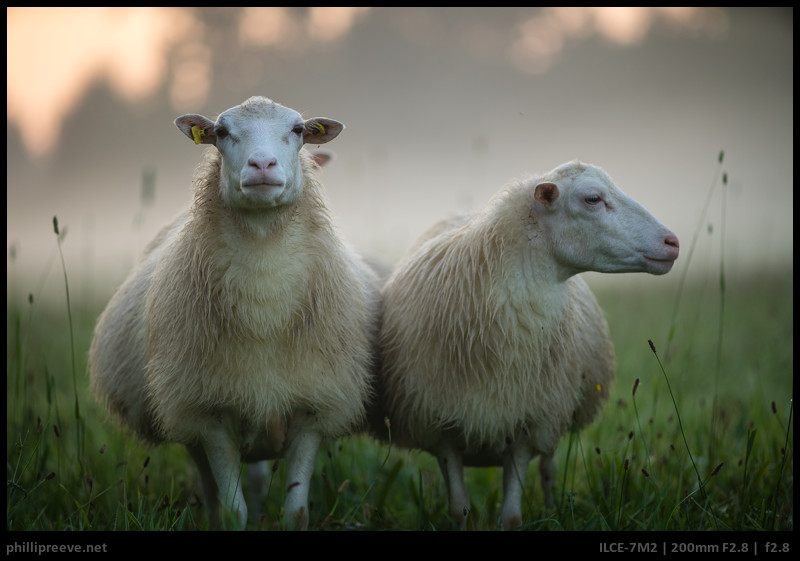 Specifications
Diameter: 86 mm
Length: 134  mm
Weight: 790 g
Filter Diameter: 72 mm
Number of Aperture Blades: 9
Elements/Groups: 8/7
Close Focusing Distance / reproduction ration: 1.5 m / 1:6.2
Mount: Minolta/Sony A
This lens was kindly borrowed to us from our reader David.
The Minolta AF 2.8/200 usually sells for around $550 used at ebay.com (affiliate link). 
In Germany you can buy it used for around 700€ at ebay.de (affiliate link). 
Versions
There were three, optically identical, versions of this lens.
The first version you see in my images, released in 1986.
The second HS version which offered faster AF and a focus stop button, released in 1988. This version has "High Speed AF APO 200mm" written on the lens shade.
For some time the first version could be updated with the faster gears of the second version, AF speed of updated lenses will be the same as with the second version but it lacks the AF-stop button.
Build Quality and mechanical design
The Minolta AF 2.8/200 is a very cleverly designed lens. It feels very solid because it has an all-metal housing and everything fit's tightly.
The focusing ring is turned by the camera if you use AF, to focus manuall you need to switch the camera to manual focus and I would recommend to dedicate a button to the AF/MF switch.
It also has a variable focus limiter and you can limit the AF to either 1.5m to any distance you like or from any distance you choose to infinity. I have never before seen such a design but after you have figured out how it works it works well.
Size, Weight and Handling

For a 200mm lens the Minolta actually isn't very large but still it is a big lens and you should support it with your left hand.
This is an AF lens and because of that the focusing ring turns only about 120 degrees from 1.5 m to infinity, it has very little resistance and a small amount of play but it is quite grippy. With some practice I managed to get consistent results focusing the lens manually but it wasn't a very pleasant experience.
An interesting feature of the Minolta AF 2.8/200 is that you can slide a small tube over the AF ring so you don't accidentally get you fingers in it.
The Minolta uses an IF-design so it doesn't extend when focused closer.
You control the aperture trough the camera and the aperture is only closed the moment you hit the shutter which causes a small delay if you stop the Minolta down. On the second generation of Alphas the image stabilizer is automatically set to 200mm which saves you some time compared to manual lenses.
Auto Focus
The Minolta AF 200mm 1:2.8 APO employs a screw drive AF system, so in order to get AF on the Sony a7 series you need to use an LA-EA4 adapter.
AF with the LA-EA4 is very fast (and a bit noisy). My results were not very consistent though. Sometimes it worked very precisely and other times focus was off by quite a bit. I didn't investigate this too far and just used manual focusing.
Lens Hood
The Minolta AF 200mm 1:2.8 has a very handy, integrated lens hood which is solid, effective and not annoying to handle.
Filters
The 72 mm filter thread is made from metal.
The front of the lens does not rotate so polarizers are easy to use.
Image Quality
Vignetting
At f/2.8  vignetting is moderate at about 1.3 stops, and barely noticeable (below 0.5 stops) from f/4.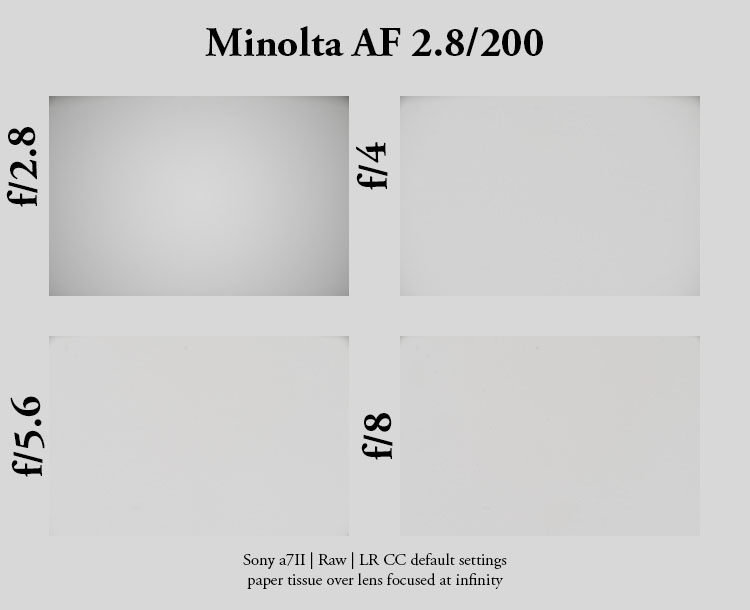 Flare Resistance
The flare resistance is good but not flawless. Usually you are fine but it won't stand up to direct sunlight.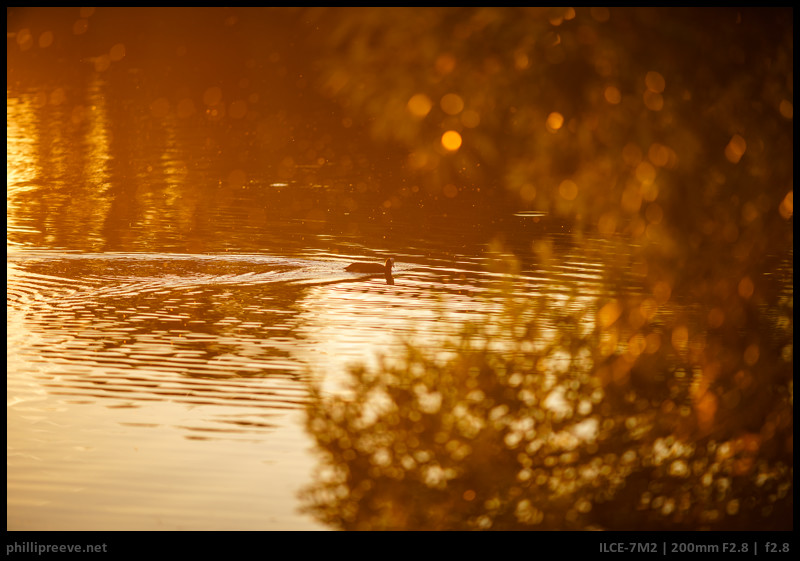 Distortion
Only the slightest amount.

Chromatic Aberrations
Lateral CA is correction is good but not perfect.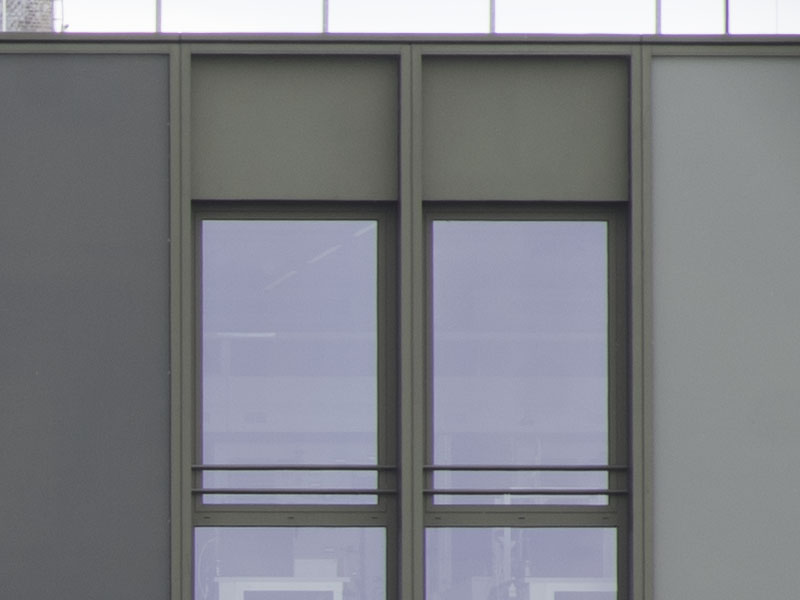 Axial CA is well corrected for a 200mm lens but the correction isn't perfect.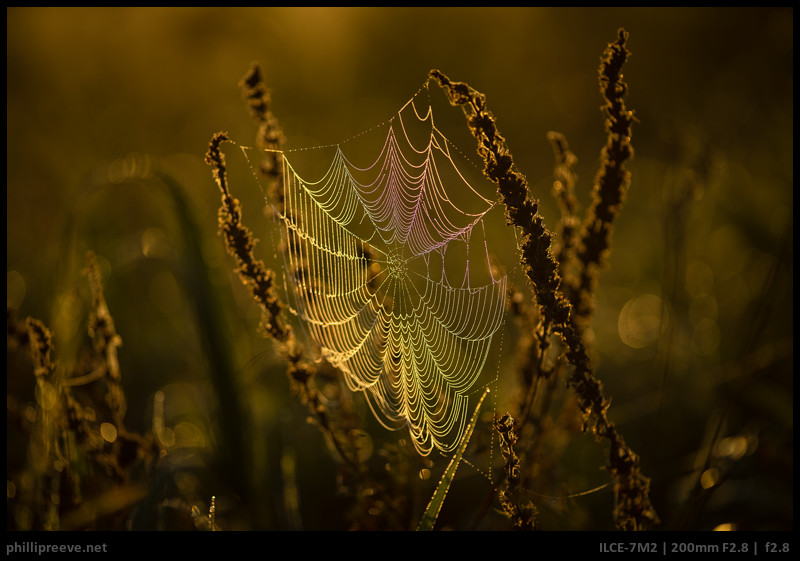 Because of the APO name I would have expected a bit more but it is still a good performance for a 2.8/200. Have a look at Bastian's 200mm comparison to see how a truly apochromatic lens performs.
Bokeh
I found the Minolta's bokeh to always be very smooth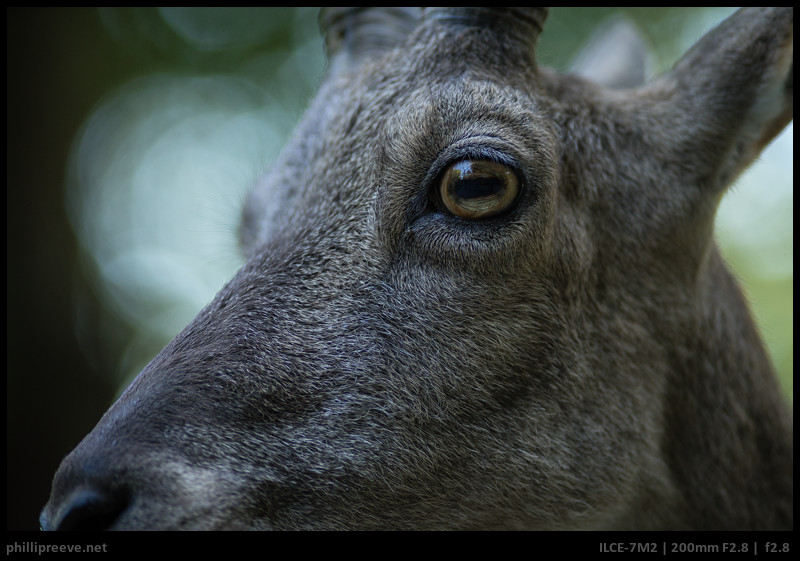 Since the Minolta has straight aperture blades out-of-focus highlights are a bit edgy stopped down.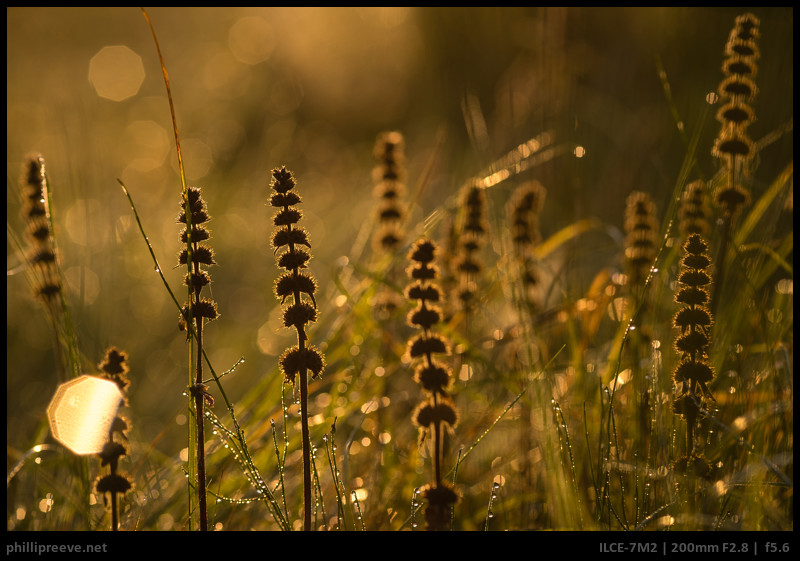 Sunstars
Not a strength of the Minolta.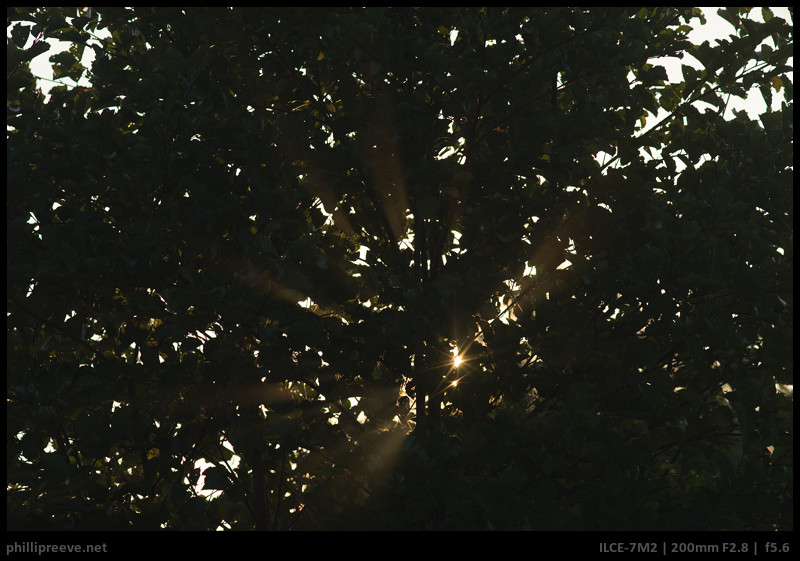 Sharpness
The full aperture series can be found in my flickr Zeiss Makro-Planar 2/100 album.
My testing conditions weren't ideal because of the heat but the results are consistent with Bastian's comparison and Photodo's MTF curve none the less.
f/2.8: Very sharp across the frame, corners are nearly as sharp as the center.
f/4: Excellent in the center, corners improve a little.
f/5.6, f/8: Excellent across the frame
f/11: A little less sharp due to diffraction.
The Minolta AF 200mm f/2.8 turns in a remarkable performance here.
Applications
The Minolta lends itself to a wide range of applications.
I used it quite a bit for landscape photography. If you nail focus results are great but focusing can be a challenge and I had quite a few images with less than ideal focus which I would have nailed with a good manual lens.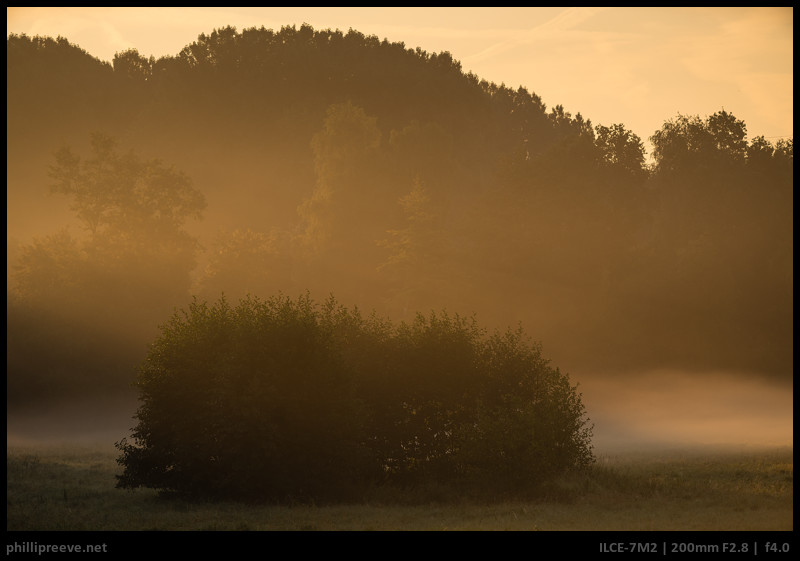 For portraits you can isolate a person's upper body completely from the background or even isolate the whole person from it's surroundings. Because the bokeh is great and it's sharp across the frame you aren't limited in your composition but you should allow some time for the focusing.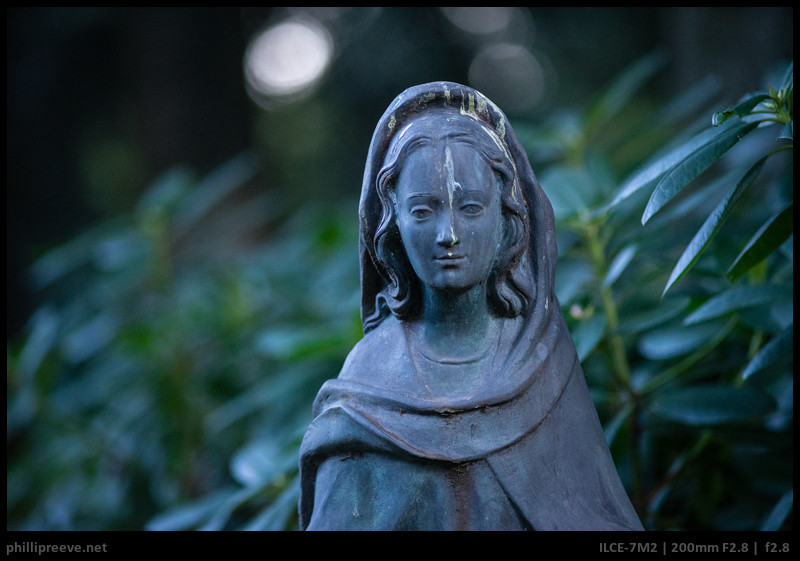 At least on the Sony a7 series I wouldn'd recommend this lens for sport photography because the LA-EA4's focus points are all very central and when I tried to track a somewhat distant flying gull it failed me most of the time. I really hope that Sony will release a LA-EA 6 adapter with the much better AF module from the a77II/ a99II which would turn the Minolta 2.8/200 into an even more versatile lens.
I think the Minolta can work very well in a kit with a 24mm, 50mm and 100mm lens and I would choose it over a 4/70-200 most of the time.
Alternatives
Canon EF 2.8/200 L USM: I think performance wise the Minolta is a bit better but the Canon will offer quieter and smoother AF and a more pleasant manual focus experience because of it's USM drive.
Mamiya 2.8/200 APO: Being a medium format lens the Mamiya is quite a lot heavier and it has a minimum focusing distance of 2.5m but I suspect that it's CA correction is superior.
Nikon Ai-S 180mm 1:2.8 ED: The Nikon is much more affordable and a pleasant to handle MF lens and it's performance in the center is similar but it can't keep up in the corners and has a longer short focusing distance.
Conclusion
pros

Excellent sharpness

Very pleasant bokeh

Build quality

average
cons

Unpleasant manual focusing

Unrealiable AF (with the LA-EA 4)
Optically the Minolta's performance is stunning, even by today's standards. It is very sharp from f/2.8 even in the corners and only gains a little as you stop down. Bokeh is very smooth. CA are corrected well but certainly not perfectly.
Of course there is a catch, the Minolta AF 2.8/200 APO it is the focusing experience. AF with the LA-EA4 is fast but not very reliable and manual focus suffers from the short focus throw and very little resistance as well as the play of the focusing ring. I could work around it most of the time but not always.
Apart from the focusing handling is great, the lens is built to very high standards and cleverly engineered, I wished all tele lenses had such clever lens hood. It isn't small but well balanced and it still fits in most camera bags easily.
The Minolta is no bargain but not expensive either, especially if you consider the wide range of applications.
All in all, I enjoyed using the Minolta AF 200mm 1:2.8 APO a lot and the great optics made me forget about the focusing issues (most of the time).
The Minolta AF 2.8/200 usually sells for around $550 used at ebay.com (affiliate link). 
In Germany you can buy it used for around 700€ at ebay.de (affiliate link). 
If this review was helpful to you, please consider using one of my affiliate links. Thanks 🙂
Minolta AF 2.8/200 Sample Images
All images are processed in Lightroom from Raw. Many more full resolution samples in my flickr Minolta AF 2.8/200 APO album.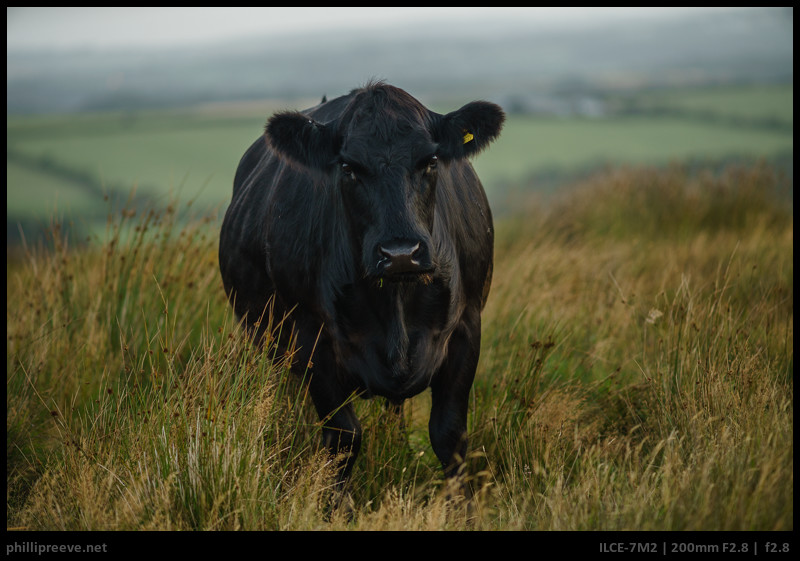 Other Articles
The following two tabs change content below.
I have two hobbies: Photography and photographic gear. Both are related only to a small degree.
Latest posts by Phillip Reeve (see all)