Introduction
The Voigtländer 15mm 4.5 Super Wide Heliar E aspherical III is the first native E-Mount lens by Voigtlander. As there are three adapted Voigtlander lenses in my basic A7s-kit  – see my reviews – I simply had to try this one out!
Last Update: Review finised (new Sample images, Use for astrophotography and Conclusion added)  (05/10/16)

Sample Images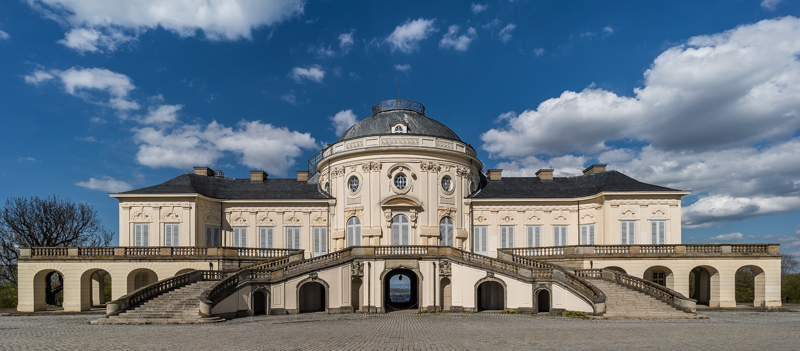 Specifications / Version History
There have already been three versions of this lens for Leica (or Voigtländer Bessa) cameras. The first still incorporated a M39 (Leica Thread Mount) while the second one was already equipped with a Leica M-Mount. The optical formula of these lenses was the same and they not only struggled with the A7's and A7r's sensors but also with Leica's digital sensors. Therefore around 2015 a third incarnation was released with a completely new optical design for Leica M-Mount. The improved optics came at the cost of increased size and weight, as version III is noticeably bigger than it's earlier siblings.
This lens is now also available with Sony E-Mount and while the optical formula is the same as the M-mount version, there are a few advantages  when it comes to the handling of the lens.  I will of course talk about those advantages in this review.
I am reviewing the brand new Sony E-Mount version here which has the following specifications:
Diameter: 66.4 mm
Field of view: 110° (diagonally)
Length:  62.3 mm
Weight: 298g
Filter Diameter: 58 mm
Number of Aperture Blades: 10 (straight)
Elements/Groups: 11/9
Close Focusing Distance: 0.3 m
Maximum Magnification: 1:12
Mount: Sony-E
You may also have a look at Voigtländer's official page.
You can get this lens on CameraQuest | amazon.com | amazon.de | B&H | ebay.com | ebay.de (affiliate links) for 799$/799€ (new)
Disclosure
The Voigtlander 15mm 4.5 E Super Wide Heliar, was kindly provided free of charge by Voigtländer Germany (Ringfoto) for reviewing purpose for a duration of 2 weeks.
Handling / Build Quality
The build quality is very nice as the lens is an all metal construction and feels very solid, tolerances are very low and the markings are engraved and filled with white (and red) paint.
The focus ring hast just the right resistance, is distinctively shaped, quite broad and easy to grab without looking at the lens. It takes roughly 90° turning it from Infinity to 0.3 m.  The aperture ring has third-of-a-stop click-stops and it takes a little less than 90° from f/4.5 to f/22.
When you turn the focusing ring the camera zooms in automatically, this can also be turned off in the camera menu. But there is an additional effect: a virtual distance scale is shown in the viewfinder and on the screen, I didn't notice this when using the Loxia 35mm 2.0.
The hood is non detachable and therefore – despite the generous 58 mm filter thread – using a slot-in filter system like Lee, Cokin or Hitech is not possible.
The aperture ring can be declicked – a feature which is also availabe on Zeiss Loxia lenses – but the incorporation here is way better in my opinion: there is a small ring right behind the aperture ring, you can pull it forward, turn it by 180° and thereby change between click stops and clickless aperture (white dot on top: click stops, yellow line on top: clickless). This feature was not mentioned in the very brief manual, so it may come as a suprise for some 🙂
Vignetting and colorcast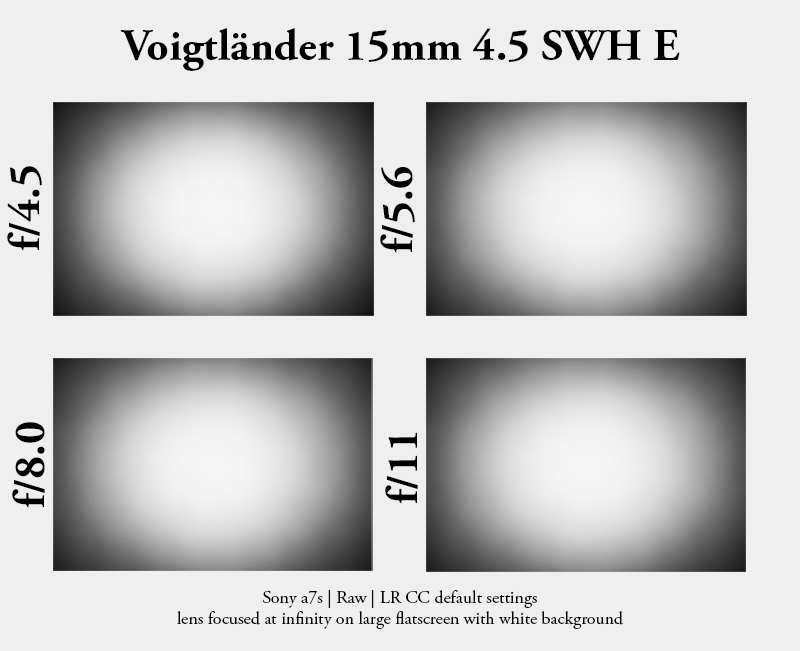 Similar to the Voigtlander 12mm 5.6 Ultra Wide Heliar reviewed by me this lens has a symmetrical optical design which allows for quite compact wide angle lenses with very low distortion (in comparison to retrofocus designs) but leads to noticeable vignetting throughout the whole aperture range. There is no Lightroom profile for this lens yet but you can use the profile for the corresponding M-mount lens which does a great job at correcting the vignetting as well as the distortion. Keep in mind though: correcting the vignetting means pushing the corner regions by a few stops, this may lead to visible noise in these areas.
In contrary to the Loxia lenses vignetting is not corrected in camera.
I couldn't find any traces of color casts, something that could not be said about the earlier versions of this lens.
Testing the vignetting of lenses this wide isn't all that easy and in real world shooting things don't look as bad as the graph may suggest, so to finish this chapter I included a small comparison with and without correction:
comparison shot at f/11: uncorrected vignetting (before) vs corrected vignetting (after)

Sharpness
infinity


Everything but the extreme corners is very good from the start. So it isn't surprising that with the A7s' 12mp resolution I can't see any improvements in the center on stopping down. The extreme corners steadily improve until f/11, which I think is the best choice for even sharpness across the whole frame. Nevertheless: I wouldn't hesitate using this lens wide open if needed.
There is also not the slightest hint at any field curvature.
In comparison to the older wide angle designs for M-Mount cameras this is really a great performance, you may take a look at the 12mm 5.6 review to get a grasp of the differences.
The centering quality was very good, but I actually never had any issues with Voigtlander lenses in this regard.
One thing to notice: in the compilation above I increased the exposure on the corner crops to make them comparable in terms of sharpness.
close focus
You may expected to see the 1$ bill here once again, but with a maximum magnification of about 1:12 this simply didn't make any sense, so I choose this target instead. The sharpness up close is quite good already at the maximum aperture but to be honest I don't see myself using this lens for close ups a lot, mainly due to the moderate maximum aperture and the rather long minimum focus distance.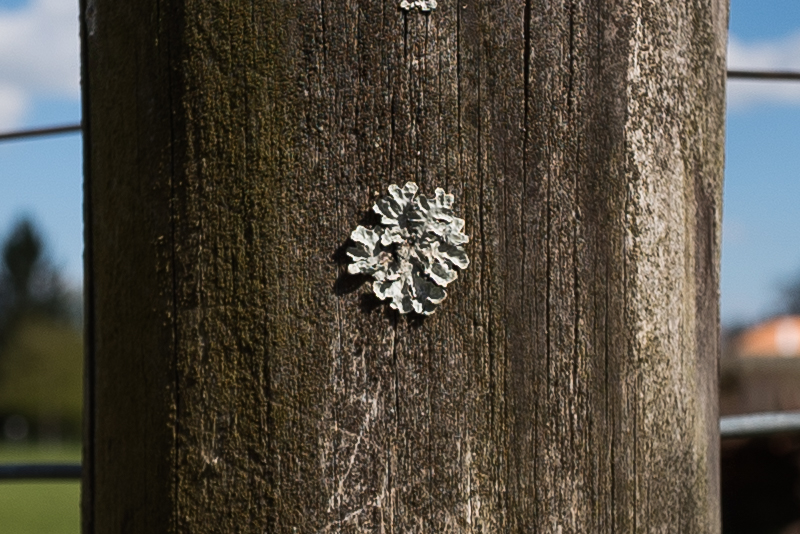 Flare resistance
Many ultra wideangle designs struggle in this regard, but the Voigtlander 15mm 4.5 III E does a pretty good job here most of the time. I found out that with a strong light source positioned in the edge of the frame (see photo above) some ghosts may appear, but apart from that shooting directly in the sun is no problem at all, even the contrast stays on a very high level. I haven't used every wide angle lens with 15mm available today, but among the wide angle lenses I have used (to name a few: Nikon 14-24mm 2.8 / Nikon 16-35mm 4.0 / Nikon 18-35mm 3.5-4.5 / Samyang 14mm 2.8 / Tokina 16-28mm 2.8 / Tokina 17mm 3.5 RMC SL / Voigtlander 12mm 5.6 M39) this is one of the best performances I have seen.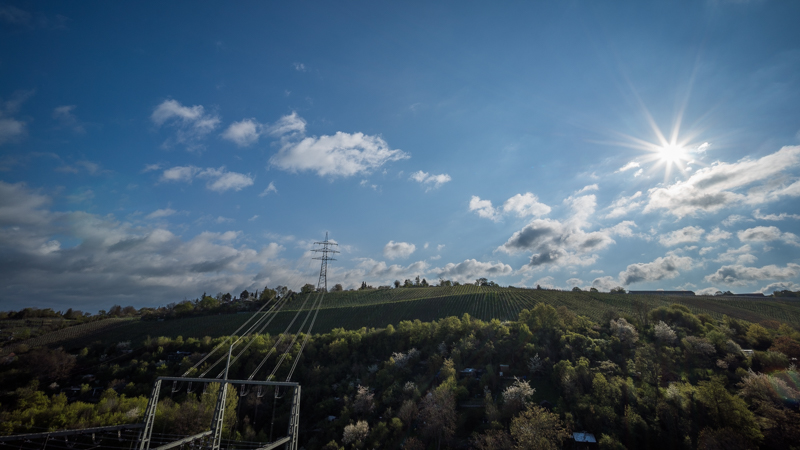 Coma

With a maximum aperture of f/4.5 this is not one of the fastest ultra wideangle lenses, but also only one third of a stop slower than e.g. the Sony/Zeiss FE 16-35mm 4.0 ZA.  The coma performance is really good already wide open.
Use for Astrophotography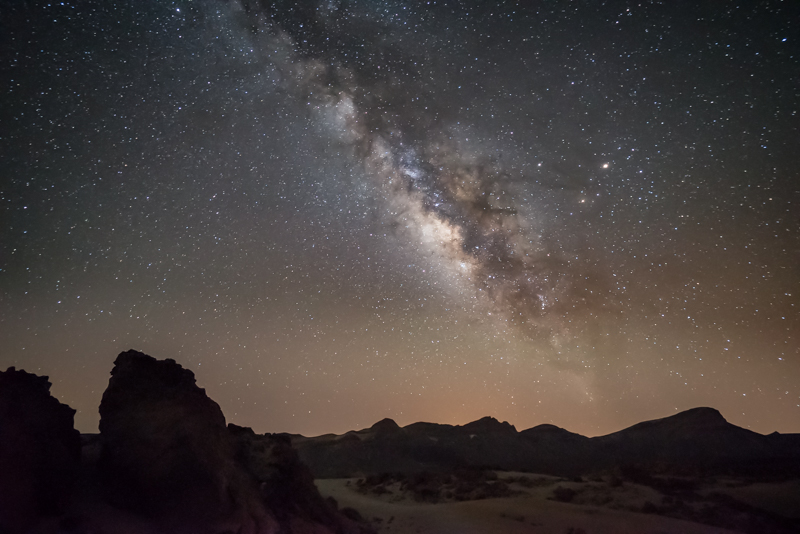 For astrophotography I want my lenses to be wide, fast and as free from coma as possible. The 15mm 4.5 is very wide and mostly coma free but not very fast. Compared to e.g. a 14mm 2.8 you are gathering less than half the light over the same period of time with the same ISO setting.
If you plan on shooting the milky way with this lens and want to include some foreground in your shoots it may be a good idea to take a second very long exposure for the foreground and blending the two shots together in Photoshop.  Nevertheless, if milky way shooting is not your main concern and you just might come across shooting it some day you can certainly use this lens for that application.
Distortion
As already mentioned above one advantage of a symmetrical lens design is the very low (barrel) distortion and the Voigtlander 15mm 4.5 E III is certainly no exception here. There is no Lightroom profile for this lens yet but you can use the profile for the corresponding M-mount lens which does a great job at correcting the distortion.
But to be honest: the amount is so low even in many of the architecture shots it would have not been necessary to correct it.
comparison shot at f/16 (focused at infinity): uncorrected distortion (before) vs corrected distortion (after)
Bokeh
With a maximum aperture of f/4.5, the 15 mm focal length and a minimum focus distance of 0.3 m it is next to impossible to take a shot with the background visibly out of focus. The picture above was taken at the minimum focus distance and still the background is just barely out of focus.
If wide angle macro capatiblities are what interests you the M-mount version of this lens in combination with an helicoid adapter may be what you are looking for. You could of course use an E-mount extension tube with this lens, but even a small extension has a huge impact with such short focal lenghts, so if the tube is too long you can't focus on anything.
Sunstars
As you may already know I really like the sunstars produced by 10-straight-bladed apertures and the Voigtlander 15mm 4.5 E III is no exception here.  Wide open they are a little undefined and at f/22 they tend to fray but in between they are simply beautiful and very well defined.
By changing the aperture also the orientation of the sunstars changes by a few degress, as can be seen in the examples above.
Chromatic aberrations
longitudinal
Because of the rather slow maximum aperture longitudinal CAs are nothing to worry about. Because I couldn't find any, I can't show you any.
lateral
There is an embedded profile when using Lightroom for correcting the lateral CA which cannot be turned off. So to show you what it looks like without the correction, I took some shots without electronic contact between lens and camera.
Sony A7s | Voigtlander 15 mm 4.5 | f/4.5 | CA 100% crop without correction (before) /corrected with embedded profile (after), extreme corner
This is a pretty average performance for a lens with these parameters and the CA can quite easily be corrected in post, as can be seen above.
Alternatives
Samyang 14mm 2.8 (DSLR version):
I have used this lens for quite some time. Faster, way bigger, hilarious distortion, way more prone to lens flares and ghosts, only has 6-pointed sunstars and somewhat questionable build quality. If you are lucky enough to find a good sample very sharp across frame already wide open. I myself had to try three copies of which two were badly decentered. If astrophotography is what you want to do and you are on a tight budget this may be the right choice for you.
Sony/Zeiss FE 16-35mm 4.0 ZA:
This is your widest option with AF and OSS. I haven't used this lens myself but according to Phillip's review the flare resistance isn't as good, there is some field curvature and barrel distortion at the wide end, considerably less vignetting and it is of course way bigger. I also don't like the sunstars as much, but this is a very subjective thing.
Voigtlander 15mm 4.5 Super Wide Heliar I (M39) or II (M-mount):
Especially the M39 version can sometimes be found quite cheap on the used market. From what I have seen these lenses really struggle with the A7(II) and the A7r (huge vignetting, color casts, field curvature, bad corner sharpness) while some say they work quite ok with the A7s(II) and A7rII stopped down.
Irix 15mm 2.4:
Not available yet, I can only tell you it's faster and bigger so far.
Samyang 14mm 2.8 FE:
Has just been announced, I can only tell you it has an AF and is faster as well as bigger so far.
Conclusion
good

very good sharpness and contrast already at maximum aperture (except for the extreme corners)


build quality and handling

very good flare resistance


coma correction

distortion


sunstars

size / weight

clever implementation of aperture "de-click" feature

average

correction of lateral CA
price

not good

vignetting


minimum focus distance

extreme corners are a tad soft until f/11

non removable hood (in case you intend to use a slot-in filter system)
To me the Voigtlander 15mm 4.5 Super Wide Heliar E is a very welcome addition to the E-Mount lens line up and also a lens with very few real flaws (vignetting) and many positive aspects (sunstars, size/weight, build quality, sharpness/contrast). With the small A7 cameras I also want small lenses and I am more than willing to accept the high vignetting for that. For cityscapes and architecture at night beautiful sunstars also mean very much to me.
To be honest I don't have much use for the de-click feature but the implementation is very clever and I will be happy to see it in further lenses.
I also think Voigtlander has found a very sweet spot balancing the size of the lens with the optical qualities. While the new lens is certainly bigger than it's earlier siblings (and offers better optical qualities) it is still way more compact than retrofocus lenses.
So, who is this lens for? Anyone, who looks for a compact, native ultra wide angle E-mount lens with great build quality and very good optical properties. The transfer of Exif information and the "de-click" function of the aperture ring are also nice things to have. The price is quite well balanced as well, while it isn't a cheap lens it is also by no means overpriced. In case you are looking for better across the frame sharpness at wider apertures or you need a lens with a maximum aperture of 2.8 you are pretty much stuck with adapted DSLR lenses as of today which are also way bigger.
You can get this lens on CameraQuest | amazon.com | amazon.de | B&H | ebay.com | ebay.de (affiliate links) for 799$/799€ (new)
Sample Images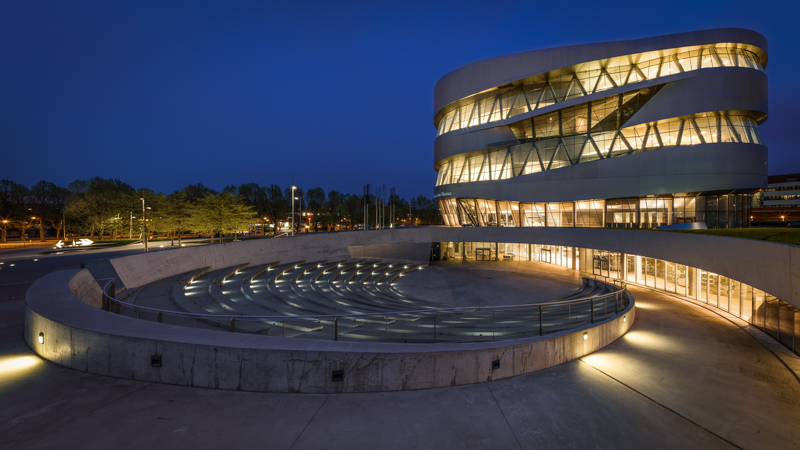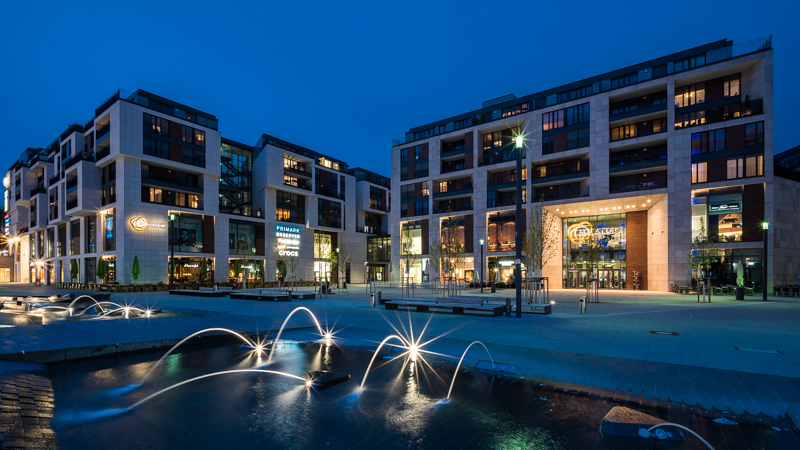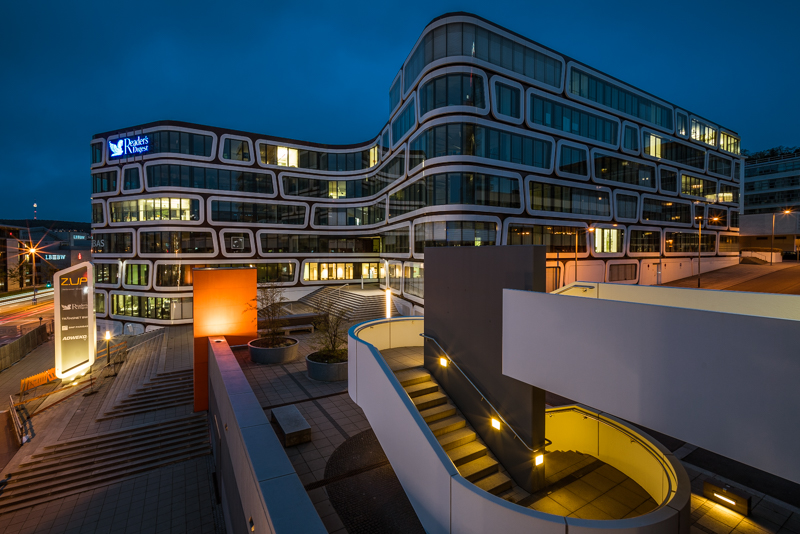 Further Reading
Support Us
Did you find this article useful or just liked reading it? Treat us to a coffee!


via Paypal
The following two tabs change content below.
My name is Bastian and I am your expert here when it comes to ultra wide angle lenses, super fast portrait lenses (ranging from a 50mm f/0.95 to a 200mm f/1.8) and I also have reviewed way too many 35mm lenses. Don't ask me anything about macro or wildlife shooting though.