Introduction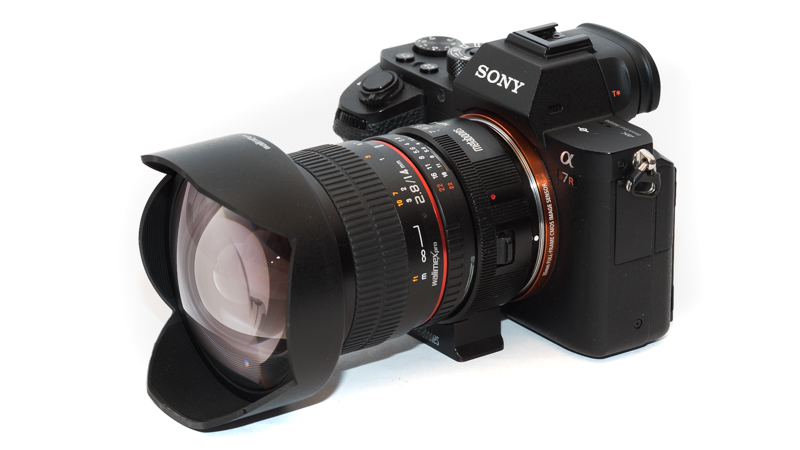 Despite the release of the native E-mount 14mm 2.8 AF lens by Samyang their older – all manual – 14mm 2.8 still has a significant fan base. It is one of the very few lowcost ultra wide angle options and well suited for astrophotography. But it is also a lens known for its ridiculously high distortion and questionable build quality, so let us find out what the whole package has to offer!

Most sample shots have been taken on Nikon DSLRs as in the last years I have pretty much exclusively used this lens for astrophotography on my A7 series cameras.
Sample Images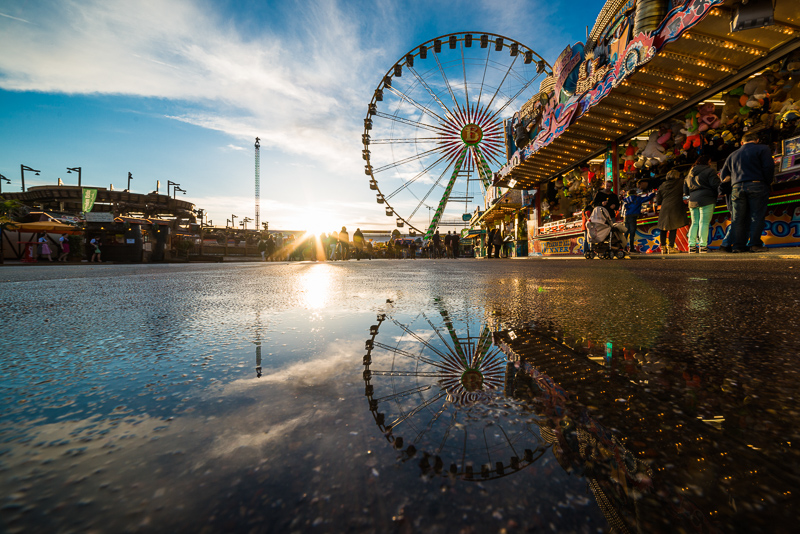 You can find most of the shots in this review in full resolution here.
Specifications / Version History
There is a quite new FE 14mm 2.8 AF lens by Samyang, but I am reviewing the older DSLR version here, which comes in various mounts (e.g. Nikon-F, Canon EF, Sony-A, Sony-E, Pentax) and was released under various different brandings (Rokinon, Bower, Falcon, Walimex). I am reviewing the Nikon-F version which has the following specifications:
Diameter: 87 mm
Field of view: 115.7 (diagonally)
Length:  95 mm + adapter (from mount)
Weight: 535 g + adapter
Filter Diameter: –
Number of Aperture Blades: 6
Elements/Groups: 14/10
Close Focusing Distance: ~0.28 m
Maximum Magnification: ~1:15.1
Mount: Nikon-F
You can get the E-mount version used for 200$/350€ on ebay.com
(affiliate link) or new for 280$/410€ on Amazon.com
/Amazon.de
(affiliate links).
Handling / Build Quality
The outer casing is entirely made of plastic while the inside seems to be partly made from metal. The broad rubberized focusing ring travels ~250° from 0.28 m to infinity and feels quite ok. The small aperture ring is very similar to the ones you find on manual focus Nikon lenses and features half stop click stops between f/2.8 and f/11 and full stop click stops between f/11 and f/22, which is absolutely alright.
My confidence in the construction of this lens is not very high (also see "Sample Variation" section below): the non removable hood is a bit of the wobbly type and the focusing ring needs some calibration. Luckily nothing moves externally when focusing, but still all in all it was not exactly a joy for me to use this lens.
If you intend on using a Canon EF or Nikon F Samyang lens on your Sony camera be aware you need an adapter with the correct length otherwise the corners will look very bad. A cheap adapter without tuning usually won't cut it. You can have a look at this article for further reference.
Vignetting
Our usual approach for measuring the vignetting does not work with this lens because of the bulbous front element. The values other reviewers show are also conflicting. So I decided to show you a comparison to the Laowa 15mm 2.0 which I measured to have -2.9 EV vignetting wide open. By comparing these shots the Samyang has -3.6 EV vignetting at f/2.8 focused at infinity by my calculation.
Before: Laowa 15mm 2.0 @ 2.0 on Sony A7rII | After: Samyang 14mm 2.8 @ 2.8 on Sony A7rII

Sharpness
infinity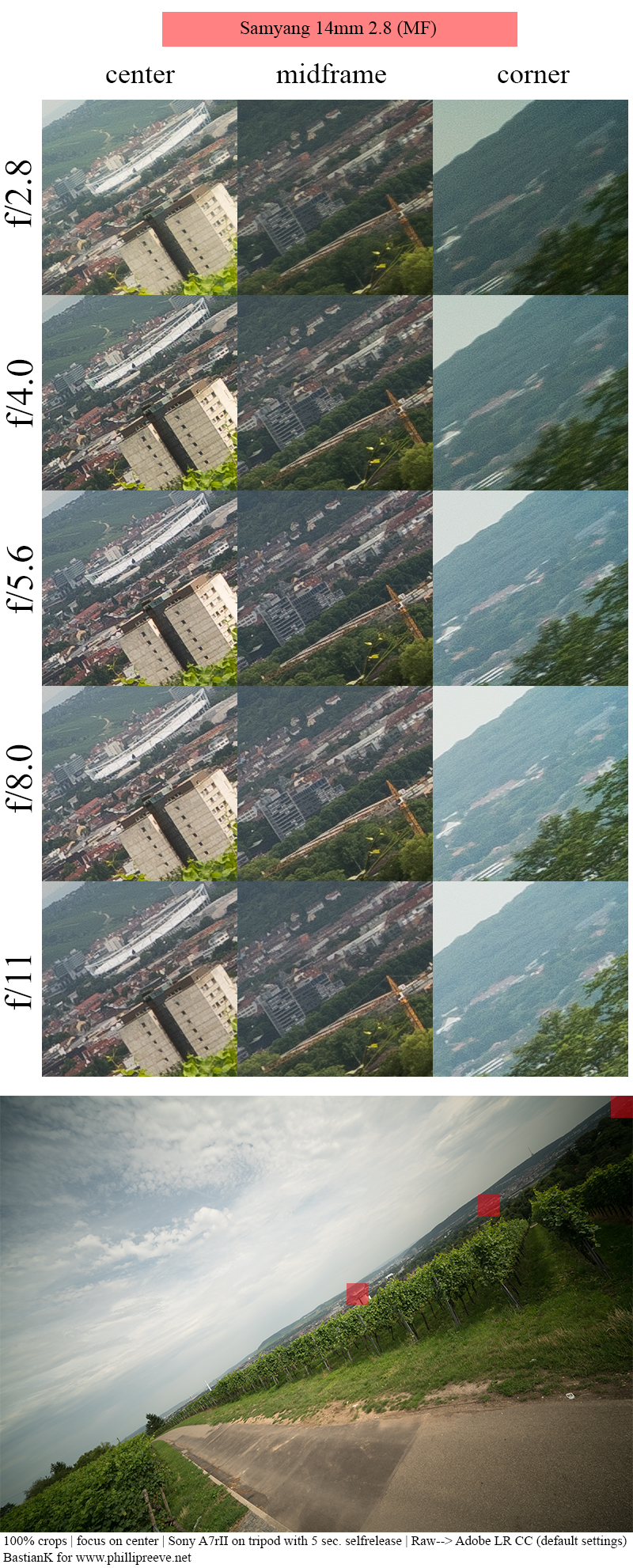 Wide open the lens is a little soft. Stopping down to f/4.0 increases the contrast across the whole frame a lot. Corners look best at f/8.0 to f/11, but keep in mind: the adapter has a huge influence on corner sharpness. I got best results (by far!) with the Rayqual adapter. Corner performance with Metabones and K&F adapter has been significantly worse. The "native" E-mount version might show better performance in the corners.
Flare resistance
The contrast suffers quite a bit when shooting into the sun, but ghosts are not as bad as I would have expected from the bulbous front element.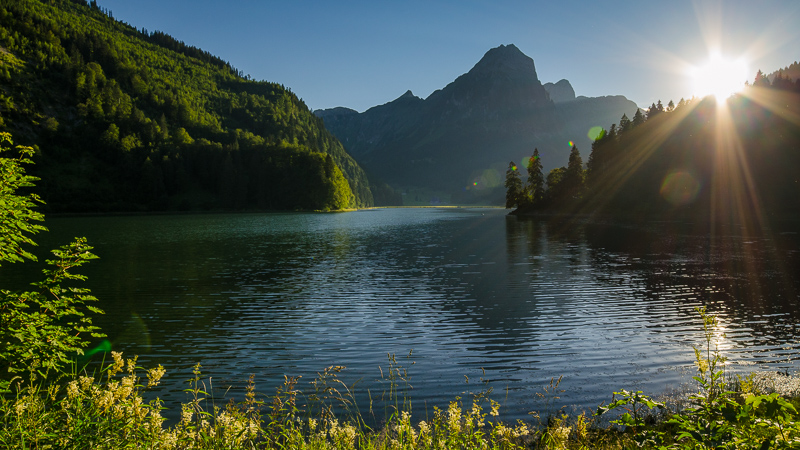 Coma

This lens is known for very good coma correction. While you can see slight coma in the city scene there is almost none when shooting actual stars: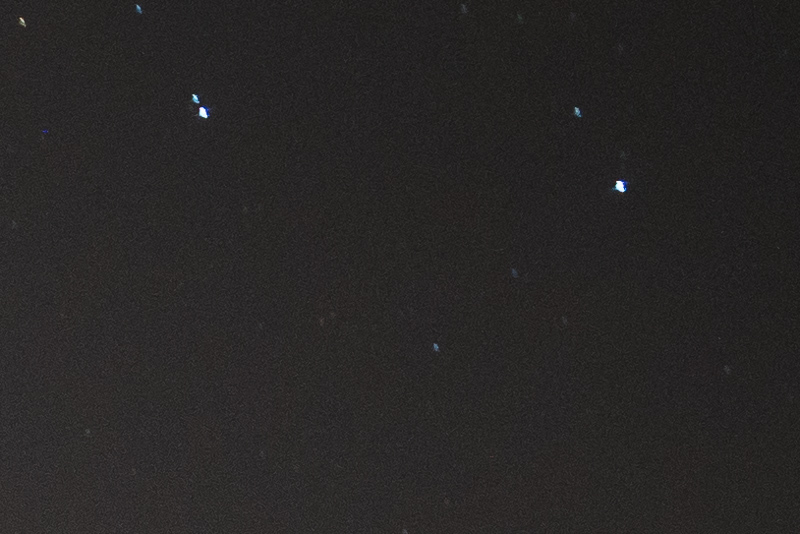 Distortion
Sony A7rII | Samyang 14mm 2.8 |  f/8.0 | uncorrected distortion (before) / "corrected" distortion (after)
This lens has some ridiculously high wavy distortion. Many people and reviews will tell you it is easy to correct by using PTLens or one of the many Lightroom profiles. Unfortunately for critical shots this is absolutely not true when you have straight lines running near the borders of the frame. Most corrections do a pretty decent job in the center of the frame, but all I have tested (even the ones I created myself) have problems near the borders and especially in the extreme corners. Take a look at the before/after example: in the center everything looks ok, but the lines near the top look really bad towards the corners.
If this matters for your shooting only you can decide. For astro- and landscape photography this might not be as big a deal as it is for shooting architecture.
Sunstars
The 6 slightly rounded aperture blades will yield sunstars like the ones you can see in the 100% crop above, or in the "Flare" section. This is certainly not my preferred rendering style, but nevertheless the rays have the same length, which I think is quite favourable.

Chromatic aberrations
lateral
Sony A7rII | Samyang 14mm 2.8 |  f/4.0 | CA 100% crop before/after border
The lateral CA correction is quite good for a lens this wide. You can spot a small amount of CA, but this is easy to correct in post.
Sample Variation
Normally I don't talk about this in my reviews as with every manufacturer it is possible to run into a bad copy of a lens. With the Samyang 14mm 2.8 this is a different story though: very often the focusing ring isn't properly calibrated, so infinity can be at 1m on the distance scale. This alone wouldn't bother me too much considering the low price, there are even instructions to be found on the internet how to properly calibrate the focusing ring.
What does bother me is the high level of decentering many lenses show. I myself had already 6 samples in front of my camera of which 4 (out of these 3 new from dealer) were so badly decentered, I can only describe them as unusable. And I am unfortunately not alone with such experiences.
I don't say there are no good copies, there are, but if you are interested in this lens, I recommend only buying from shops with customer friendly return policies.
Alternatives
Laowa 12mm 2.8 Zero-D:
If I was still shooting Nikon DSLRs I would have replaced my Samyang with this lens. Coma correction is slighly worse but that's pretty much it, anything else looks better (except for the price).
Laowa 15mm 2.0 Zero-D FE:
This is a new contender in the fast wide angle business and it makes clever use of the short flange focal distance. Despite being a stop faster it is therefore smaller, lighter and takes standard 72mm filters. Coma looks slightly worse on the Laowa, pretty much anything else looks better (except for the price).
Sigma 14mm 1.8 HSM Art:
I did not yet get the chance to test this lens personally. From what I have seen so far it is probably better in most aspects, but I am not so sure about coma (so many factors play an important role here, only a side by side comparison can give viable information on what lens is better) and flare resistance yet.
Samyang 14mm 2.8 AF:
This is a real native E-mount lens with completely different optics, electronic contacts and even AF. I haven't tried this one personally as I prefer manual lenses when it comes to ultra wide angles. From what I have seen this lens also seems to be optically worse. But it might not share the sample variation issues.
Samyang 14mm 2.4 Premium:
I did not yet have the chance to try this one, it might be the better lens.
Irix 15mm 2.4:
At first I was very much intrigued by this lens, but it turned out to be so big, and flare resistance looks so bad, that I lost interest. Neverthless: prices have gone down significantly lately and the "Firefly" version is only slightly more expensive than the Samyang reviewed here, so it might be worth a look in case you are on a tight budget.
Conclusion
good

coma correction


correction of lateral CA

price

average

flare resistance
sunstars
size/weight

not good

sample variation

distortion

vignetting

build quality
This time I didn't include sharpness in the table as the performance depends more on sample variation and what adapter you are using than anything else. On my 36mp Nikon D800 one of the lenses I tried had quite decent corner resolution already at f/2.8. Maybe a good copy with "native" E-mount or a decent copy for another mount with a shimmed adapter will perform equally.
When this lens hit the market (around 2009) it became famous quickly because it was for many the first (fast) ultrawide angle lens they could afford. Compared to many older designs sharpness was on a very high level, a good sample could even surpass many times more expensive lenses like the Nikon AF-S 14-24mmm 2.8G.
Unfortunately where there is light there is also shadow. Distortion is not only very high but also very wavy and difficult to correct. Vignetting is – despite the bulbous front element – also higher than that of most of the competition.
But the biggest flaw is the sample variation coupled with the somewhat questionable build quality. Finding a decent one isn't easy and what makes this even worse: I know some people (who actually used their lens frequently)  and the optical quality deteriorated over time.
As of today I have a hard time recommending this lens to anyone, as we have some alternatives now that weren't available a few years ago. It might still have its place as a low cost lens for single shot or 360° panoramic astrophotography, but for pretty much anything else I think it has been surpassed by the competition.
You can get the E-mount version used for 200$/350€ on ebay.com
(affiliate link) or new for 280$/410€ on Amazon.com
/Amazon.de
(affiliate links).
Sample Images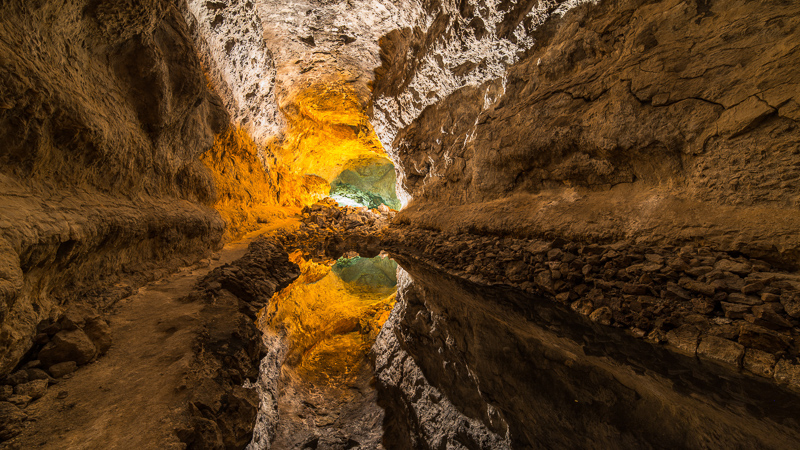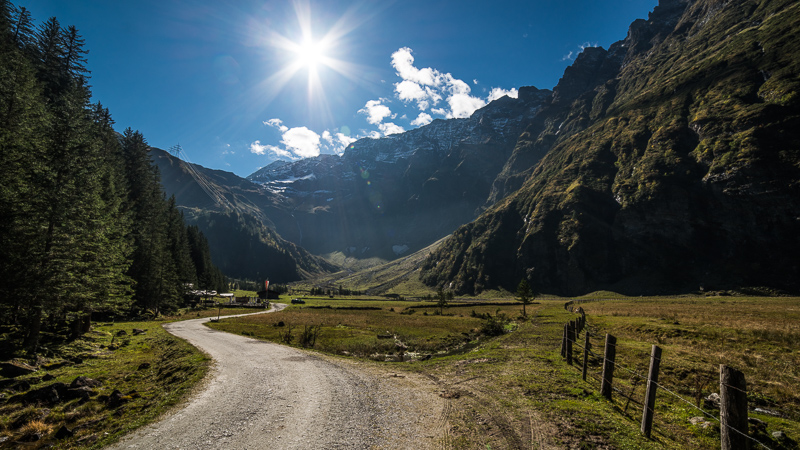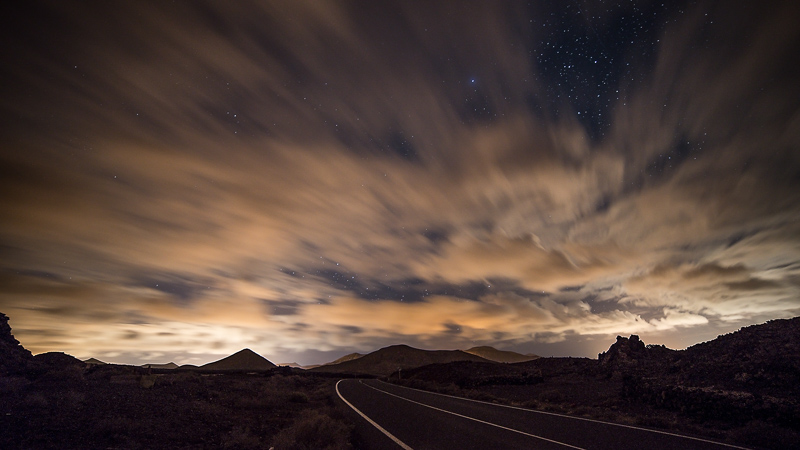 You can find most of the shots in this review in full resolution here.
Further Reading
Support Us
Did you find this article useful or just liked reading it? Treat us to a coffee!


via Paypal
The following two tabs change content below.
My name is Bastian and I am your expert here when it comes to ultra wide angle lenses, super fast portrait lenses (ranging from a 50mm f/0.95 to a 200mm f/1.8) and I also have reviewed way too many 35mm lenses. Don't ask me anything about macro or wildlife shooting though.