Introduction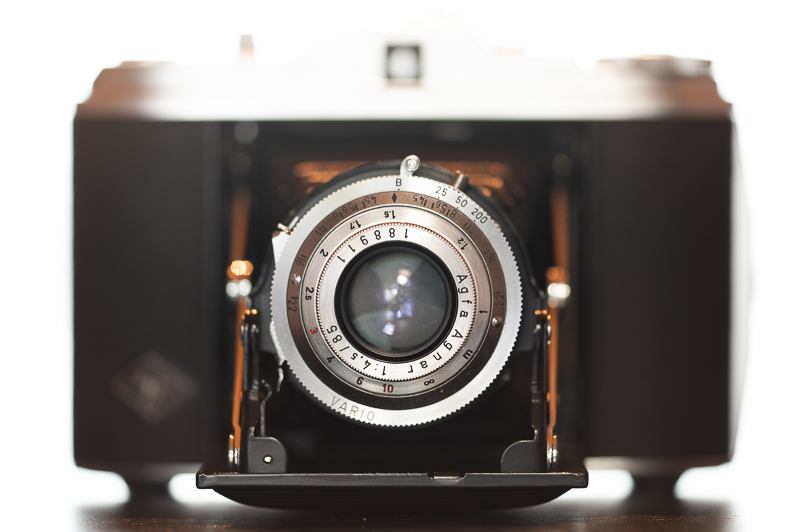 I shot analogue with two cameras in the past, a Nikon F80 and a Nikon FE2.
The F80 is actually a very modern camera which supports AF, VR, matrix metering and a few other things, but the rubber got sticky and I got rid of most of my Nikon lenses quite some time ago, so I have little incentive to use it these days.
The FE2 was better at giving the "analogue" feeling, but some parts of the mechanics are broken as the film advance doesn't work properly. So on my first and only roll of film with this camera I ended up with a bunch of useless quadruple exposures.
The adventure of analogue photography ended for me here.
Until the day I was strolling through Stuttgart and discovered a camera store displaying a Nikon FM2, FM3a and F3 – all in mint condition and all – at least to my eyes – beautiful cameras. I got the idea of getting one of those, because: why not shoot some film for a change?
The F-mount Conundrum
But then I was looking at my lens cabinet and soon noticed the only lens I could attach to one of those cameras would be the Nikon 50mm 1.8 Series E (which I only kept for display purposes with the aforementioned broken FE2). A few years ago I shortly had a 50mm 1.2 Ai-s, but it couldn't reach infinity so I sent it back within the return period. I love non-user-adjustable hard infinity stops on fast lenses…
So do I want to get a set of lenses for a Nikon F camera? Is there even a set of lenses for the analogue F-mount cameras available I actually want to shoot with? Neither is the case.
David got an OM film camera and some Zuiko lenses he used a few decades ago because he already knows those lenses and might even have an emotional attachment to them, but I can't say that about any of the manual Nikon lenses.
I also noticed that I actually do have a bunch of M-mount lenses already – and thanks to Cosina, and some of the Chinese lens manufactuers that number is more like to increase rather than decrease – and most of them should work well on film, right?
So I started to have a look at analogue M-mount cameras and I was in for a few surprises there.
The unreliable, the expensive and the ugly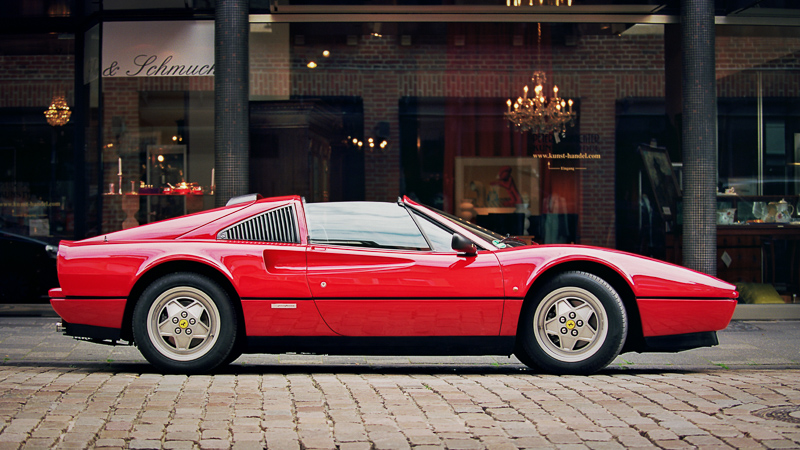 First I am talking about the cameras I wasn't interested in and why – don't expect me to be objective here, as getting an analogue camera in the first place was a questionably objective thing to begin with:
Leica M2/M3/M4
Due to the lack of built in meter. I am too young and too old at the same time to deal with a camera without any kind of light meter. My love for attachment meters is as high as those for attachment EVFs: non existent.
Leica M5
Because it is dead ugly.
Voigtländer Bessa
I don't like the design and I am not sure about the repair situation in case something breaks. Parts can be salvaged from some of the very cheap Japanese SLRs, I am still not sure whether this is a good or a bad sign.
Minolta CLE
Because of its choice of framelines.
Leica CL
Because of framelines, my big hands and doubts about their durability.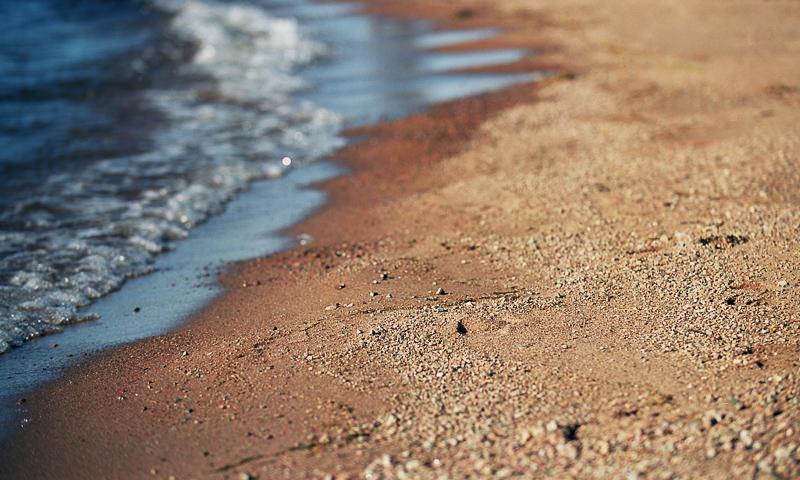 So what was left? Konica Hexar RF, Zeiss Ikon ZM and the Leicas M6, M7 and MP.
Konica Hexar RF
I will start with the cheapest and technically most advanced of these: the Konica Hexar RF.
It offers 1/4000s as fastest shutter speed (would be helpful with my fast lenses), I expect it to have the most modern metering and its design is decent. The comparably advanced electronics have a pretty noticeable downside though: if something breaks it likely breaks for good.
From what I read it will be hard to find someone that will even attempt to repair it – this is the same reason I would never buy a '67 Mustang Fastback or Lotus Elise living in Germany – and if you do find someone that will, but some of the electronic parts are broken, that can still be it.
So no Hexar RF for me, even though it was very tempting.
Zeiss Ikon ZM
Design is a bit blocky – even compared to the Leicas – but you get 1/2000s as fastest shutter speed and while the risk of it dying on you completely should be lower compared to the Hexar RF I still have the feeling that it is a bit of a niché camera with uncertain spare parts situation. How many have been made? I tried to find that out but couldn't.
What I also didn't like were the absence of 75mm and 90mm framelines. And the price.
Leica MP
The only(?) film camera that can still be bought new. Too expensive though, especially as the advantages over the M6 are rather meaningless to me.
Leica M7
This was a bit of a tricky one. The M7 is the only film M that offers aperture priority mode, which generally I would like. I don't feel like a better photographer because I have to touch the shutter speed dial every time before I take a picture. The shutter is electronic though and I already ruled out the other cameras with likely irreparable electronics, so here happens the same.
Leica M6
If you paid close attention you already noticed: the Leica M6 is the only camera left from the list. Still: why Leica M6?
Except for the light meter it is a purely mechanical camera. And Leica made almost 160.000 of these. Getting it repaired doesn't seem to be an issue, even a few decades from now.
There are some things I don't like, obviously. The fastest shutter speed of 1/1000s will surely bother me (already the 1/2000s on the Sony RX1RII bothered me). And we will see how the rather basic light metering will work for me, but thanks to the Leica M10 I guess I already know what to expect here.
The one I bought is from the same year I was born. I hope that connection may help me overlook a flaw here or there.
What to watch out for when buying an analogue camera?
I did repair some lenses in the past but I am certainly no expert when it comes to film cameras, so when you have decided on a camera I recommend to look for Youtube videos or written articles telling you what to watch out for with that specific camera.
The Leicas M6 for example are 30 to 40 years old and when they haven't been serviced recently it is highly likely something is wrong with them.
Therefore I would be even more careful with buying an unseen camera from a private seller where there will be no return option. Even when the camera looks great from the outside plenty of things can be broken on the inside.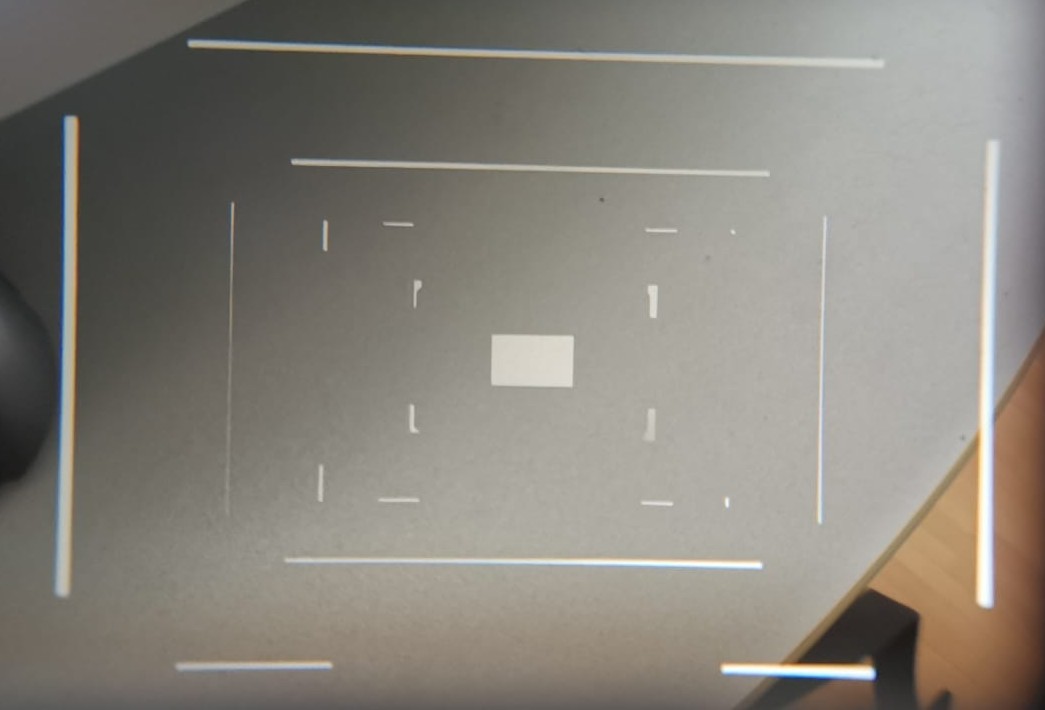 I bought from a reputable dealer that I could drive to and check out two different M6 in person. Despite watching those aforementioned vidoes there was still something I overlooked (35/135mm framelines not displaying properly) but thanks to the warranty the dealer will cover the repair without any additional cost to me.
Properly checking the rangefinder coupling (read: focus accuracy) will at least take having a roll of film developed, so it is also something you cannot do on site.
What's next?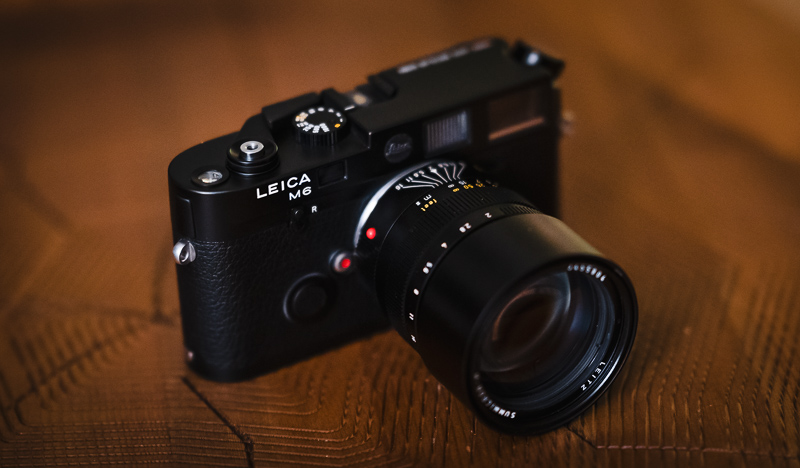 In the next part we will have a look at some of the pictures from the first roll of film I shot with this camera. It was a roll of long expired Ektar 100 so I mainly used it to get a feel for the metering and test the focus accuracy with some of my lenses, to see if the rangefinder needs additional calibration (I expect yes).
Further Reading
Support Us
Did you find this article useful or just liked reading it? Treat us to a coffee or a roll of film!


via Paypal
The following two tabs change content below.
My name is Bastian and I am your expert here when it comes to ultra wide angle lenses, super fast portrait lenses (ranging from a 50mm f/0.95 to a 200mm f/1.8) and I also have reviewed way too many 35mm lenses. Don't ask me anything about macro or wildlife shooting though.