Introduction

The Sigma 85mm f/1.4 DG DN Art is one of many fast 85mm lenses for the system. Is this lens the cheaper and lighter alternative to the Sony GM 85mm f/1.4 we were hoping for?
Sample Images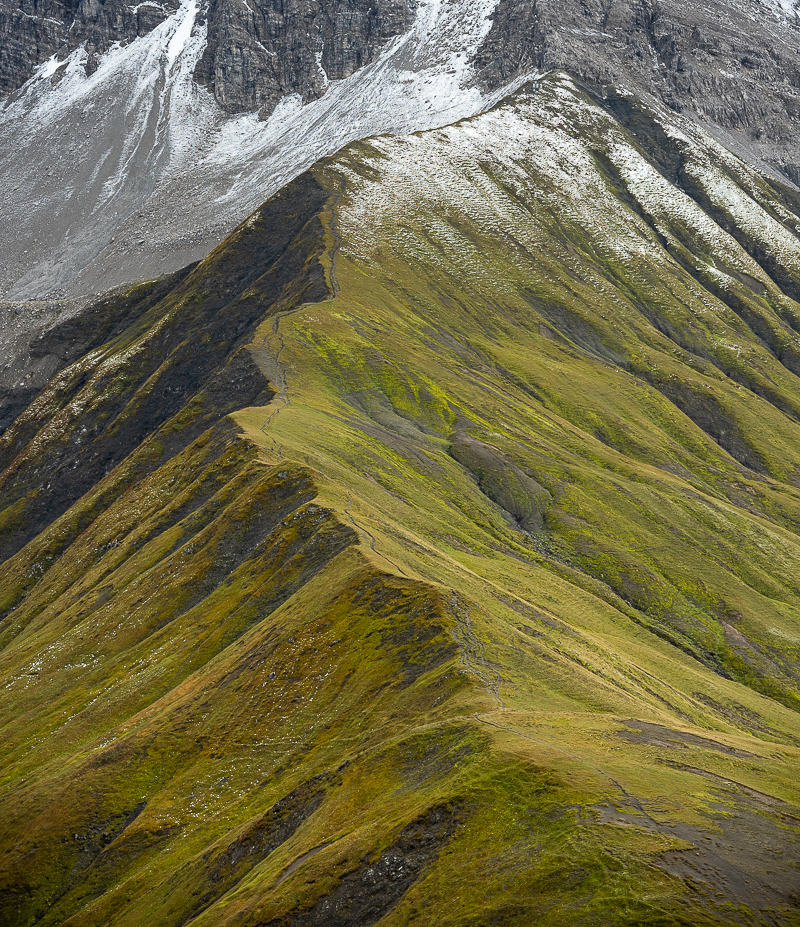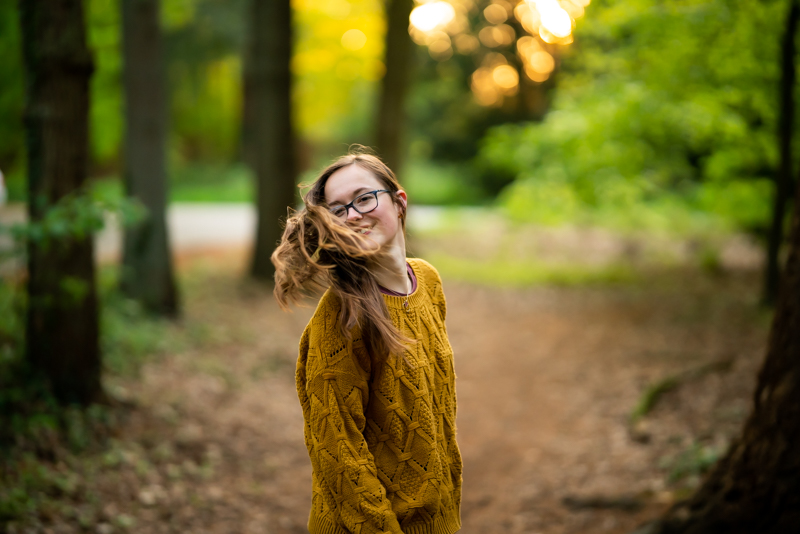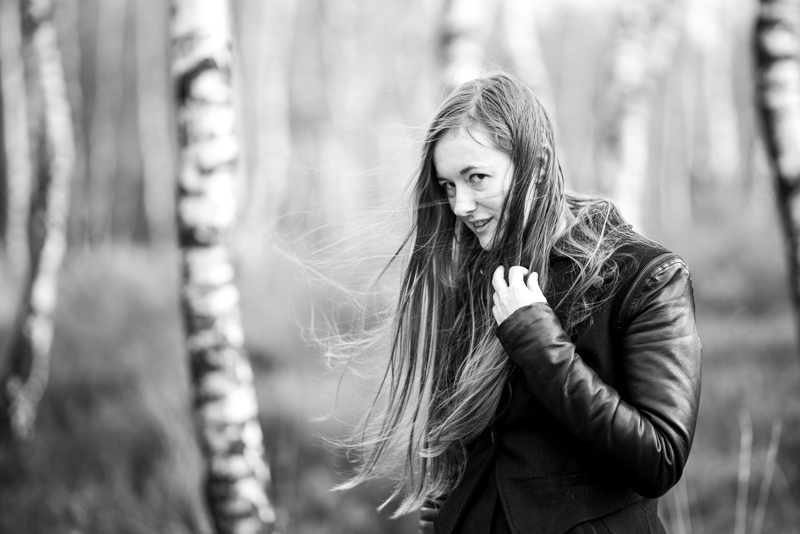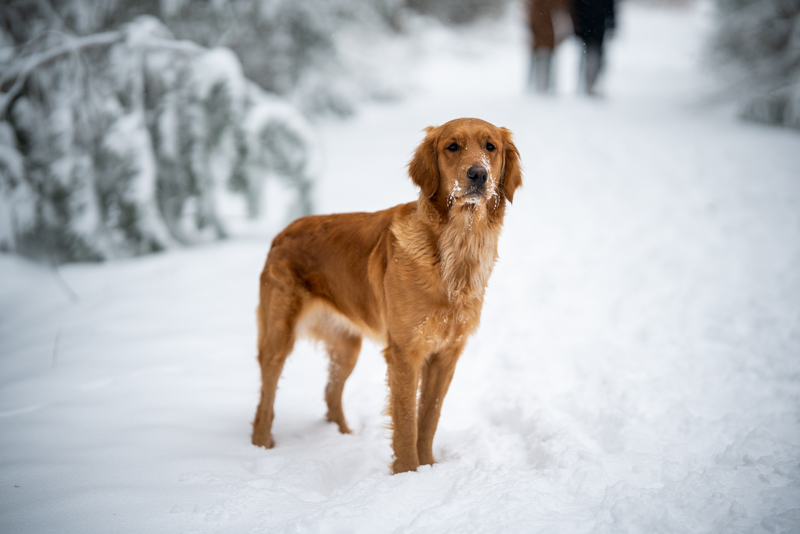 Specifications
The Sigma 85mm f/1.4 DG DN Art is the new lighter sibling of the famous and enormous Sigma 85mm f1.4 DG HSM Art. This new lens has the following specifications:
Diameter: 82.8mm
Length: 96.1mm
Weight: 625g
Filter diameter: 77mm
Elements/groups: 15/11
Field of view: 28.6゚ (diagonally)
Number of aperture blades: 11 (rounded)
Aperture: f/1.4-f/16
Close focusing distance: 0.85m
Maximum magnification ratio: 0.12x
Mount: Sony FE
The Sigma 85mm f/1.4 DG DN Art can be found new for €1019/ $1049 and used for ~€800/$700 at ebay.de* | ebay.com*
*affiliate link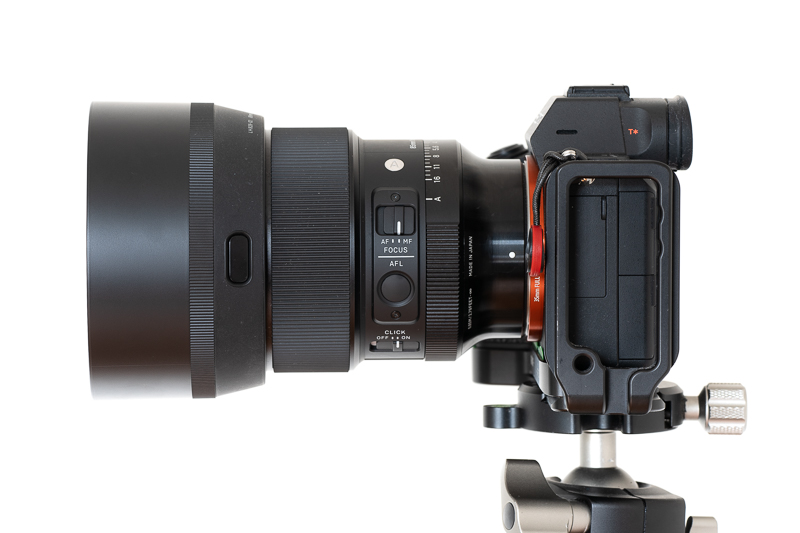 Build quality and handling
The Sigma 85mm f/1.4 DG DN Art is made from high quality plastics and features a brass lens mount. Around the lens mount a rubber gasket can be found, Sigma claims the lens to be dust and weather proof.
The lens comes with a rather large bayonet style lens hood which clicks solid into place. Unlike with the Sony GM lenses there is no felt on the inside to reduce reflections. I personally think the hood is way too big. The lens itself is rather small, but with the hood locked on it gets very large.
On the lens some buttons and switches can be found:
AF/MF switch
Focus hold button
Click off/on switch
Aperture lock switch
With the "Click off/on switch" you can switch the clicks of the aperture ring off which is a handy feature for video. With the aperture lock switch one can lock the aperture ring to A(utomatic) or block A depending on where the ring is set to at the moment you move the switch.
The aperture ring has nice distinctive click at every 1/3 stop. After f/16 there is a different click towards the A(utomatic) aperture mode which enables you to change the aperture with the camera.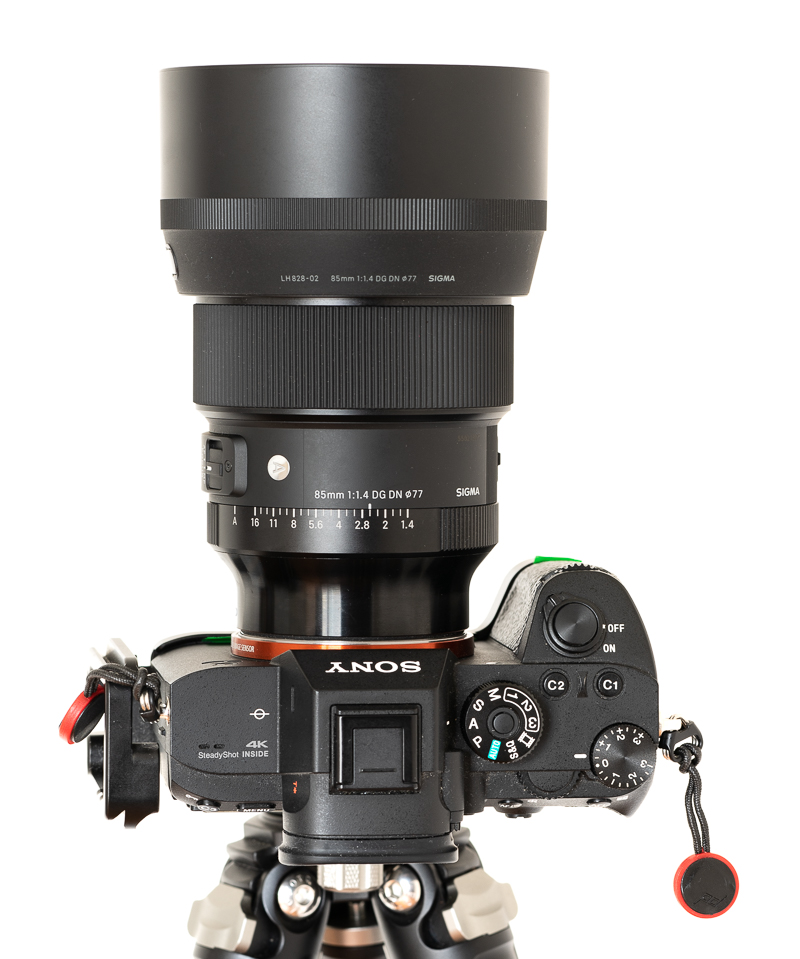 The focus ring has no direct coupling so manual focus is focus by wire. Resistance is fine and there is no delay when you turn the focus ring. Depending on the speed the focus ring is turned it takes 280 degrees or 1260 degrees to get to infinity from MFD. Because the focus throw is only 1260 degrees when you turn the ring very slowly it doesn't bother me at all, sometimes it actually is pretty handy.
The lens balances well on my Sony a7RIII, although it's not a light lens it is very light for what it is.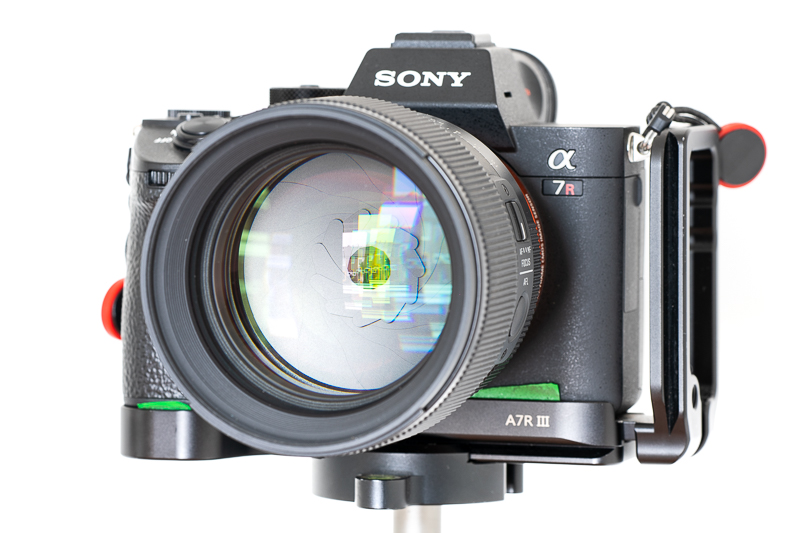 Autofocus performance
In general autofocus is fast and reliable. Eye AF works like a charm on my a7RIII. For portraiture I have absolutely no complaints.
Tracking of somewhat faster moving objects doesn't work well unfortunately. I tried to use the lens for taking pictures of a dog running towards me but AF is simply not fast enough, at least on my A7RIII, resulting in a lot of back focused images.
Vignetting
Light falloff
Wide open vignetting is about 2.3 EV which is a little bit more than the 1.4/85 GM. Stopped down, vignetting is still a little over 1 EV in the extreme corners, some other 85mm lenses like the 1.4/85 GM have less vignetting stopped down.
| | |
| --- | --- |
| f/1.4 | 2.3 EV |
| f/1.6 | 1.9 EV |
| f/1.8 | 1.7 EV |
| f/2.0 | 1.6 EV |
| f/2.8 | 1.5 EV |
| f/5.6 | 1.2 EV |
| f/8.0 | 1.1 EV |
| f/11.0 | 1 EV |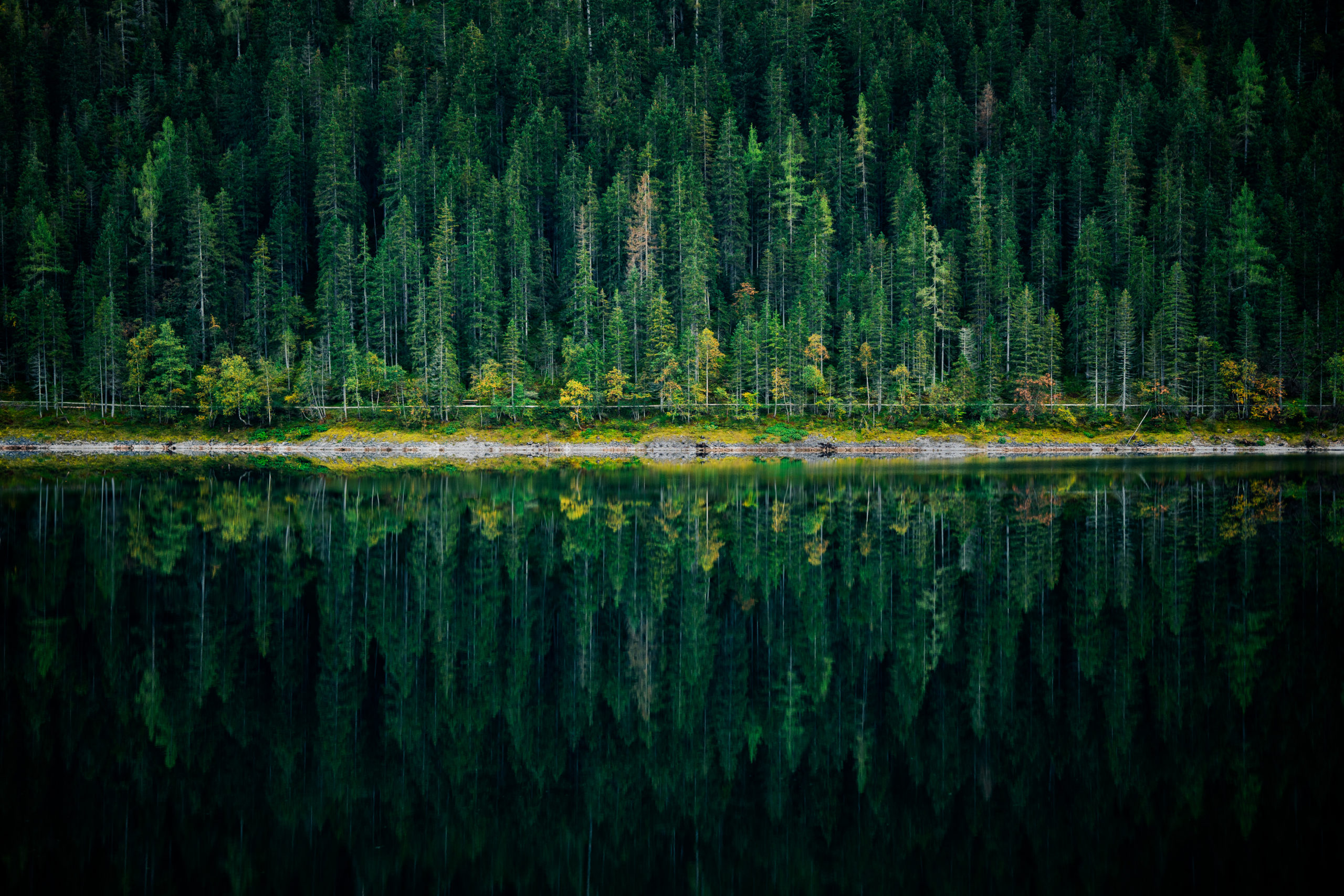 Optical vignetting

Focused at 110cm from camera, light source at 220cm from camera.
The Sigma 85mm f/1.4 DG DN Art  shows some optical vignetting, but does a better job than most of the competition. The Sony 85mm f/1.4 GM does a better job here though.
Sharpness
Infinity
Wide open, the center and midframe already look very good to excellent. The corners are a little bit softer wide open, but still very usable. At f/2 contrast is a bit higher and the corners look very good now. The corners improve a bit further at f/2.8. Peak performance is reached at f/4-5.6. When stopping down further diffraction becomes visible.
The performance at infinity is very good from wide open, so I would not hesitate to use the lens wide open when needed. At f/4 the lens peaks and the performance is outstanding all the way into the corners.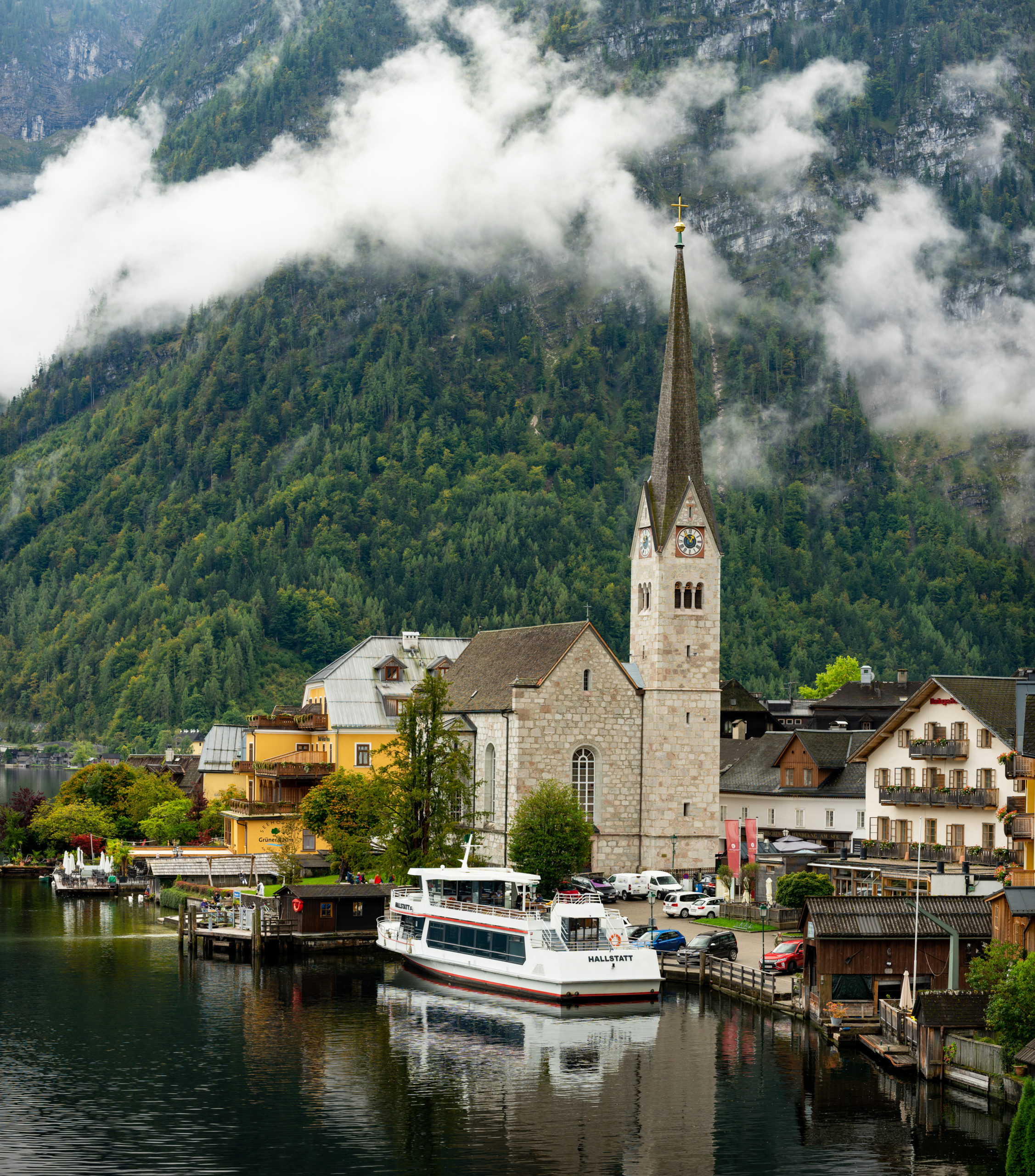 Portrait distance

Sharpness is outstanding everywhere in the frame from wide open, a very impressive performance!
Bokeh
The bokeh of this lens is very well behaved and seldom distracting. It doesn't have the undercorrected SA look of the GM 1.4/85, but still the bokeh of the Sigma 85mm f/1.4 DG DN Art is very smooth
The lens is incredibly well correct for bokeh fringing I haven't seen such a good performance in any lens I've tested so far.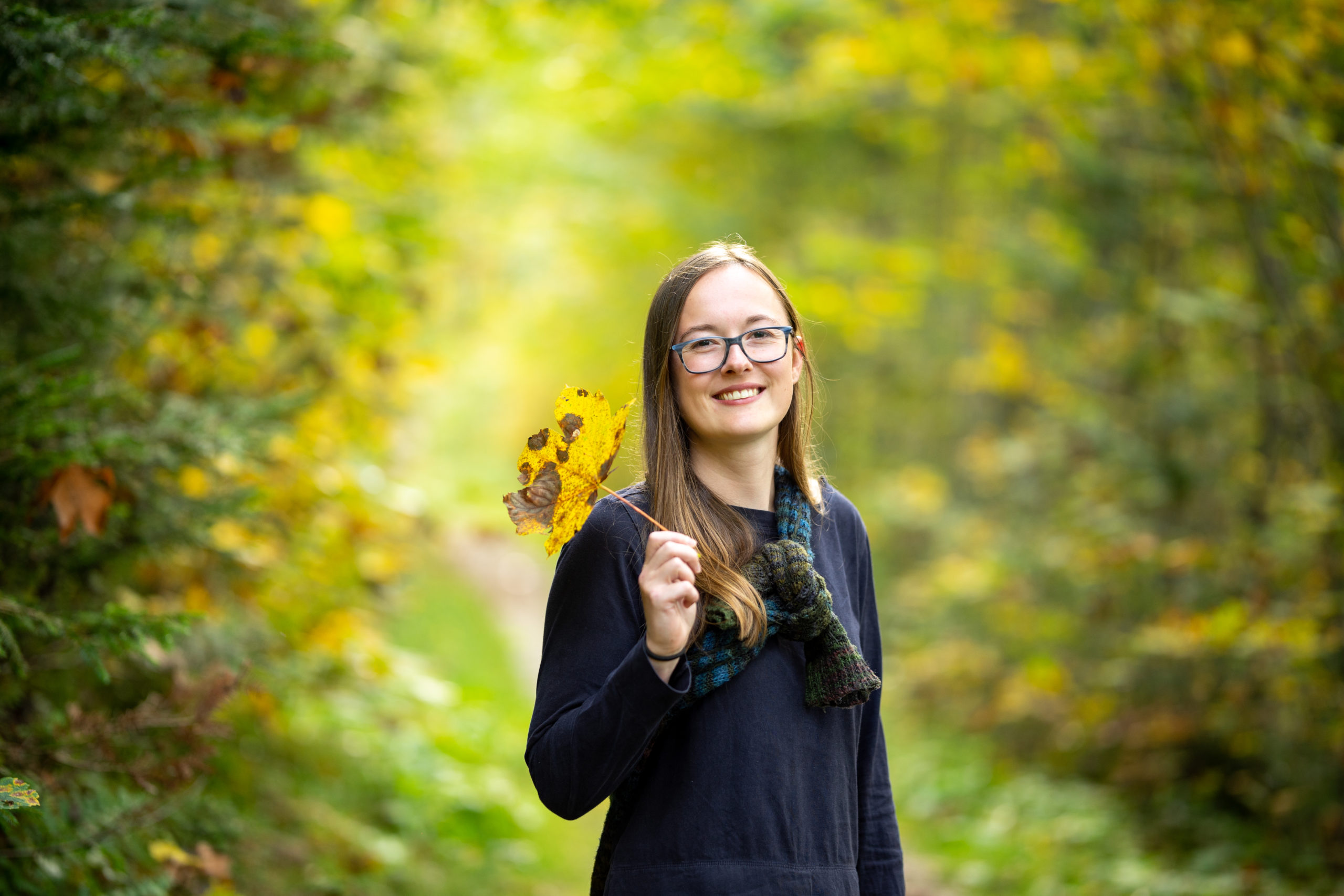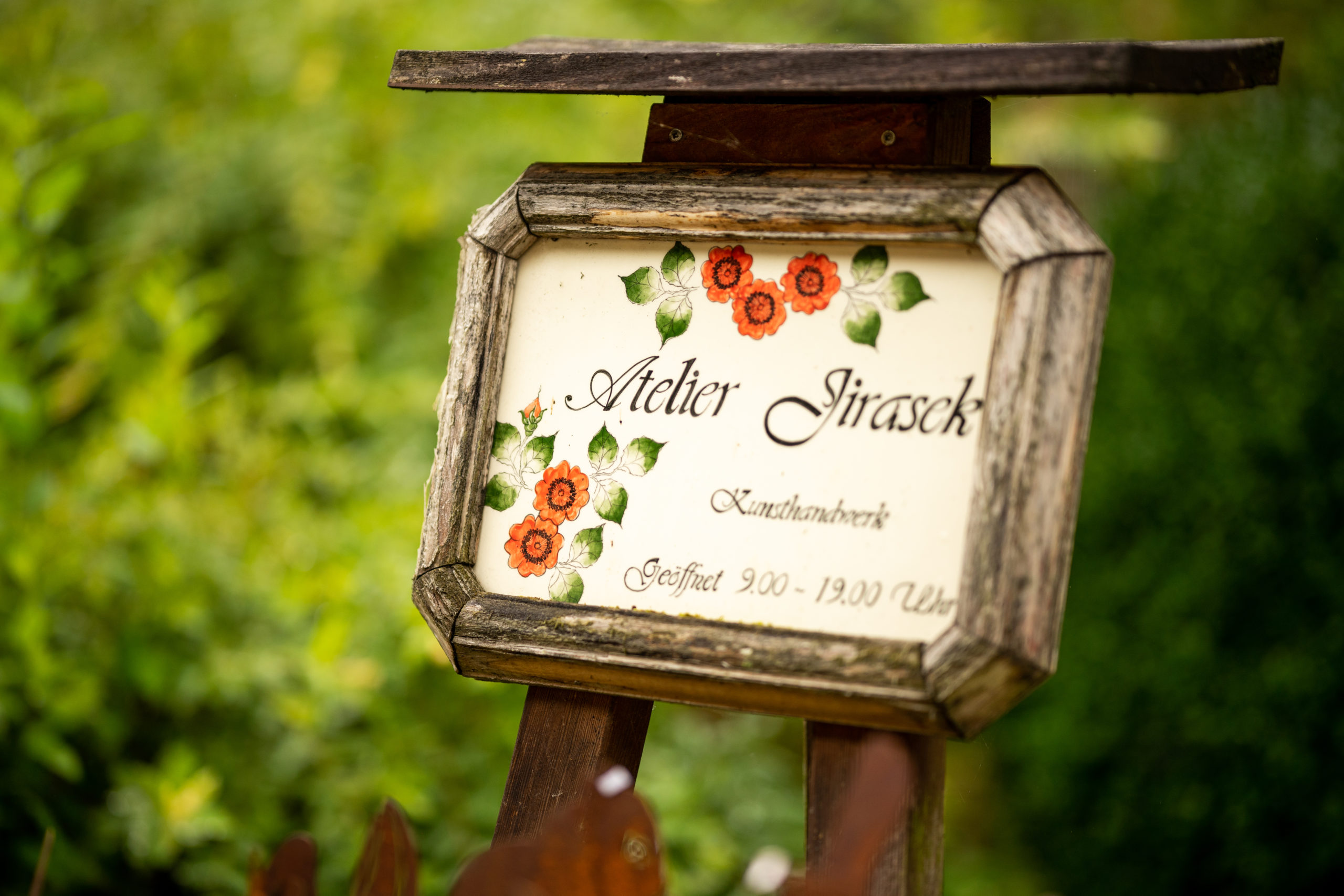 Close distance
In close up scenarios bokeh is very smooth, the background just melts away.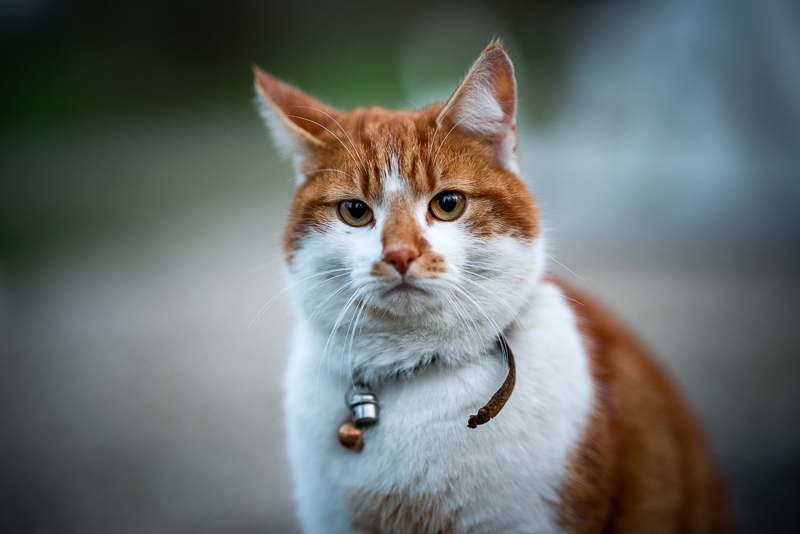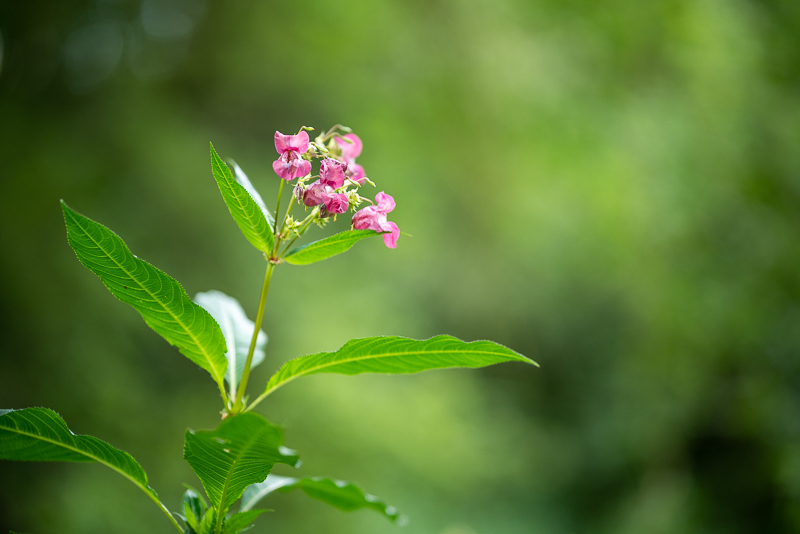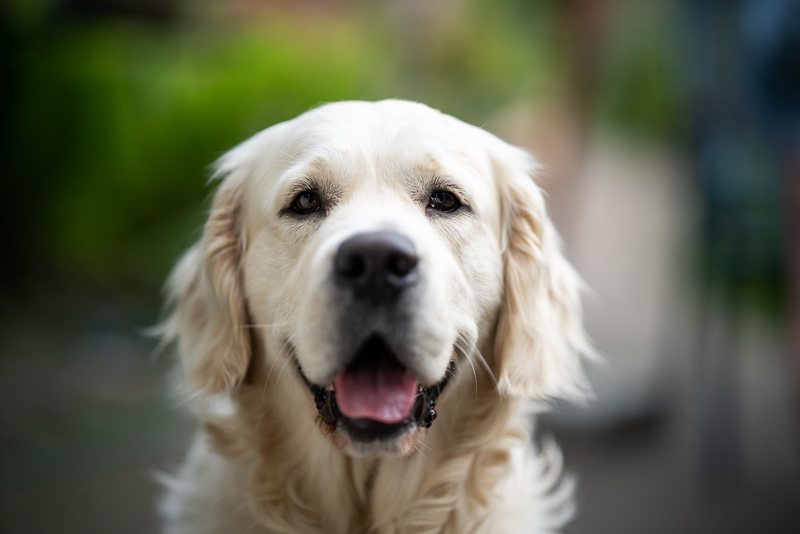 Medium distance
At medium distances bokeh looks still very good. Towards the corners cat's eyes are visible but rarely distracting.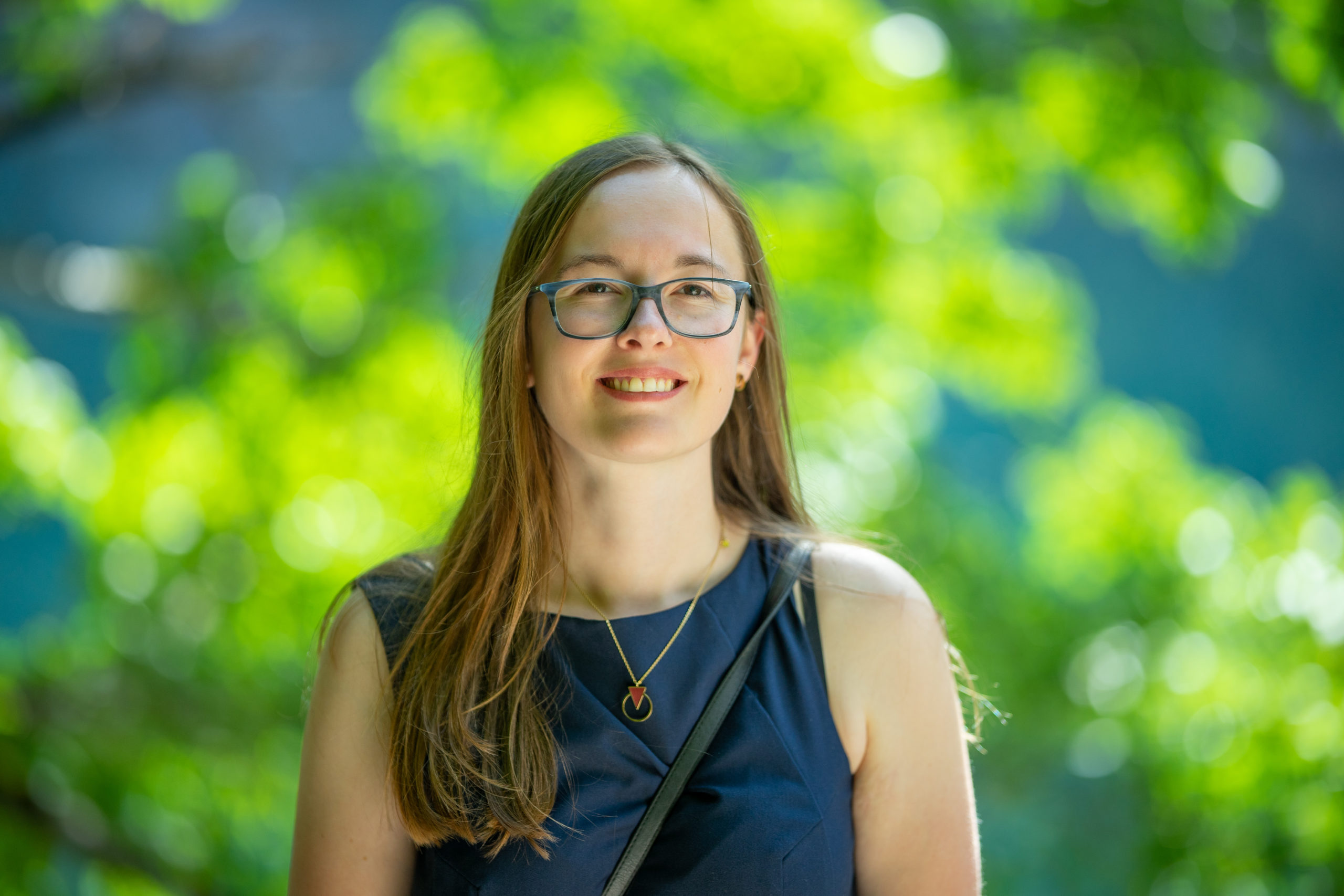 Long distance
At longer distances the background can get a bit more structured due to the lack of SA. The Sony 1.4/85 GM will probably look a bit better here. I never found the bokeh really distracting or ruining an image.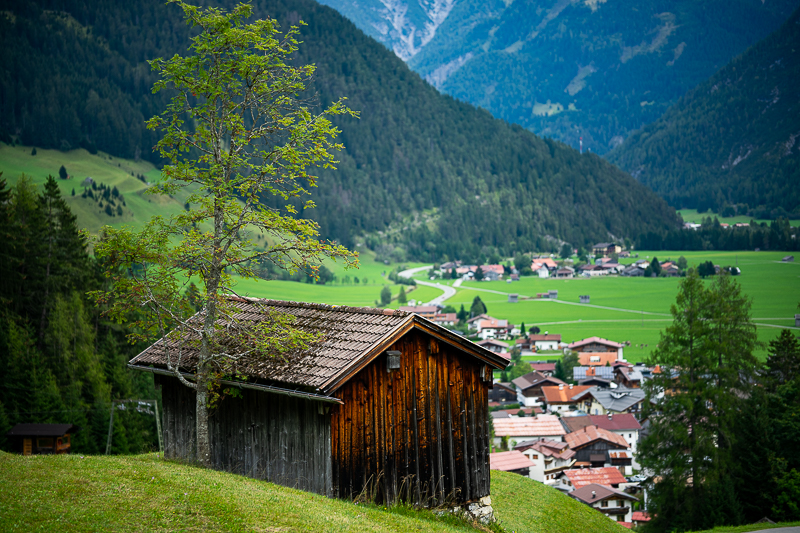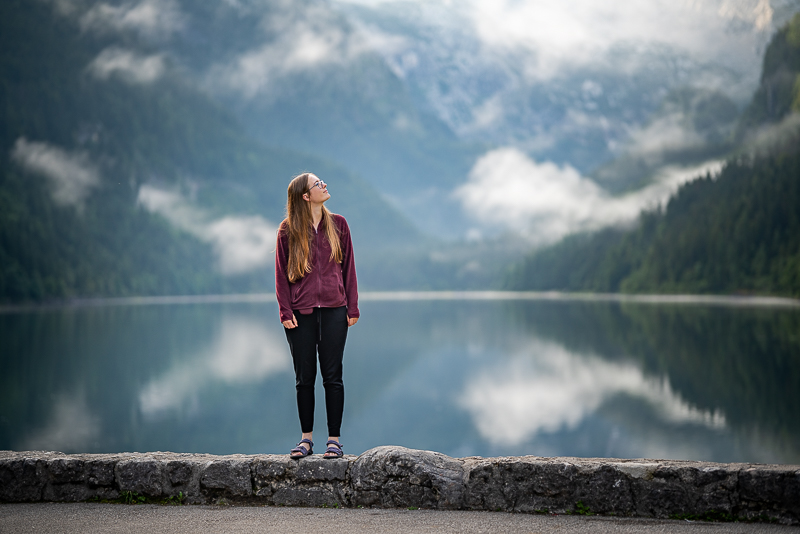 In comparison to Viltrox 1.8/85
The Viltrox was my 85mm lens before I bought the Sigma, and I really like it's bokeh. Compared to the Sigma the Viltrox is clearly plagued by bokeh fringing, which is absent in the Sigma crops. Furthermore the Viltrox has a much warmer rendering. The Sigma has slightly less optical vignetting at f/1.8 and does better in the transition zone as well.
Distortion
The Sigma 85mm f/1.4 suffers from a high amount of complex pincushion distortion, a trade off it shares with the Viltrox 1.8/85. The Lightroom profile does a good job in most cases, but for architecture shots with many straight lines I would rather not use tise lens. Sharpness stays at a very high level after correction as well.
In practice I only took a few pictures where I felt the need to correct the distortion.
Chromatic aberrations
Longitudinal CA and purple fringing
The Sigma 85mm f/1.4 t is very well corrected for LoCA, in very demanding situations you can spot a little bit LoCA, but this is not something to worry about.
Bokeh fringing is very well corrected as well, this is the worst I have encountered so far.
Even in a very difficult situation like in the example below there is barely any fringing visible wide open.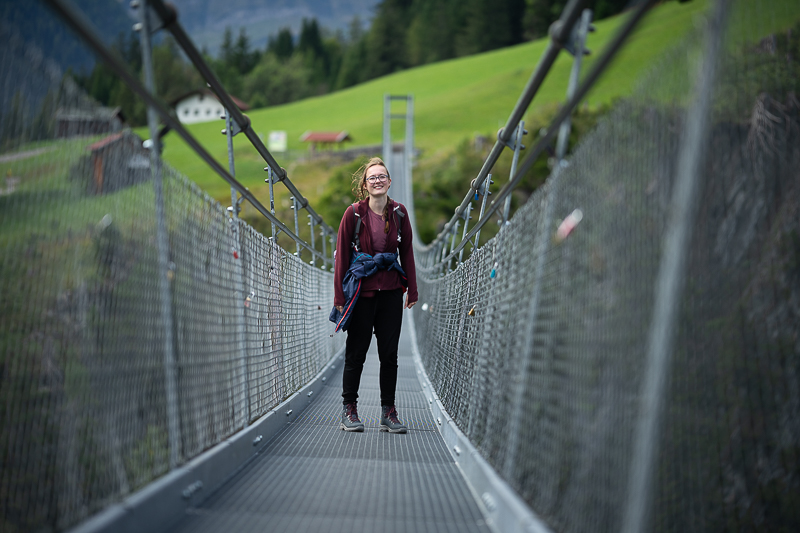 Lateral CA
The Sigma 85mm f/1.4 DG DN Art is very well corrected for LaCA as well, only traces can be found in some situations.
Corrected <–> uncorrected
Flare resistance
Flare resistance of the Sigma 85mm f/1.4 isn't great which is unfortunately not uncommon with fast tele lenses.
Veiling flare
With the sun just outside the frame in one of the corners veiling flare can be a problem. Shading with my hand helped in many cases though, like in the example below (f/8).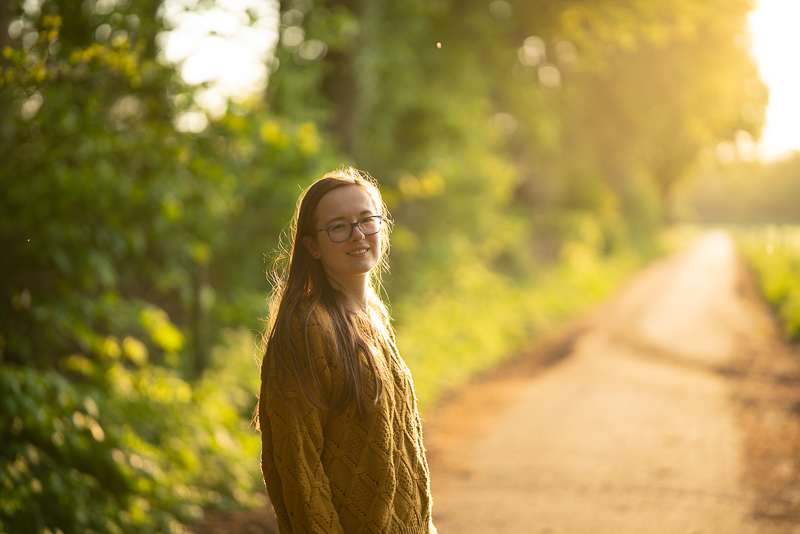 Wide open with the sun in the corner just outside the frame one can catch a rainbow artefact which disappears already at f/1.6.
Ghosting
If you push the lens and put the sun in the corner or midframe you can get strong green ghosts in the corner opposite to the sun. Ghosting seems to be worst with the sun in the midframe.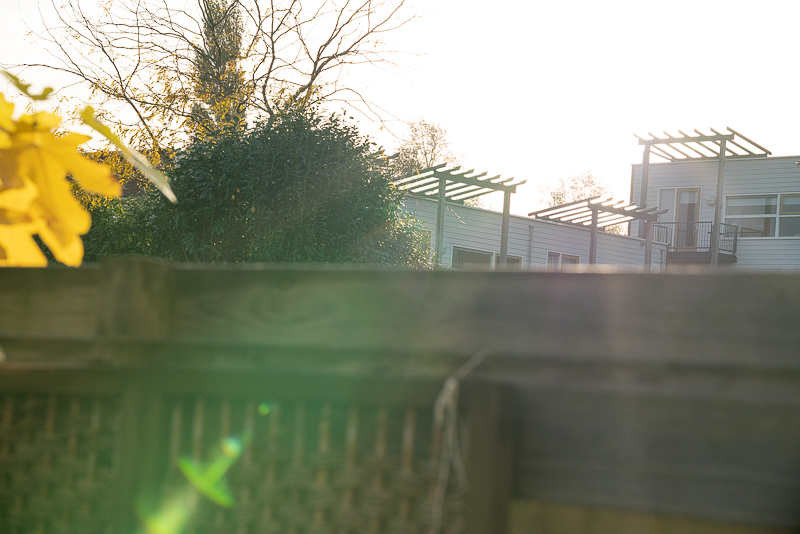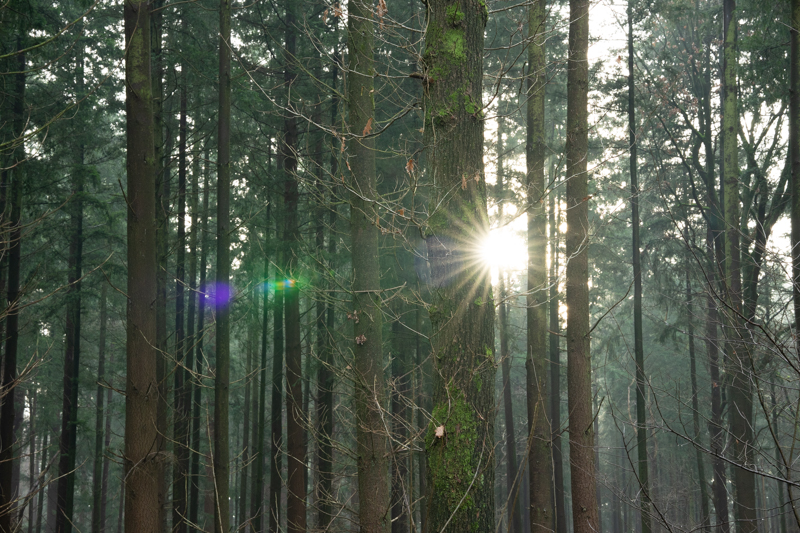 In the field the flare resistance barely bothered me though, with the sun more in the center ghosting is less of an issue.
Sunstars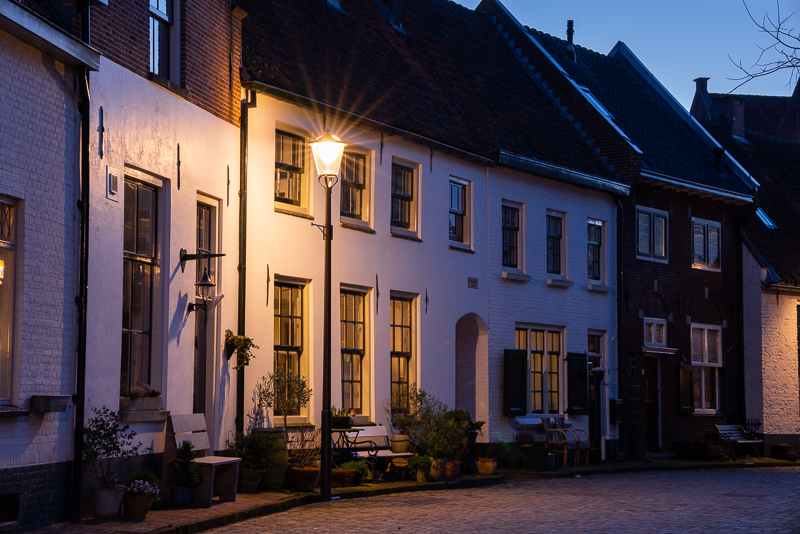 Sunstars have never been high on Sigma's priority list and the Sigma 85mm f/1.4 is no exception. The eleven not perfectly aligned aperture blades result in rather fuzzy sunstars with 22 rays. This is a portrait lens though, so complaining about sunstars is a bit unfair.
Coma
Coma correction is pretty good. Wide open there is some coma visible, already at f/2.8 it is almost invisible. For milky way panorama stuff I would recommend to stop the lens down a little bit to reduce vignetting and getting a more even exposure across frame.
Coma at f/1.4, upper right corner: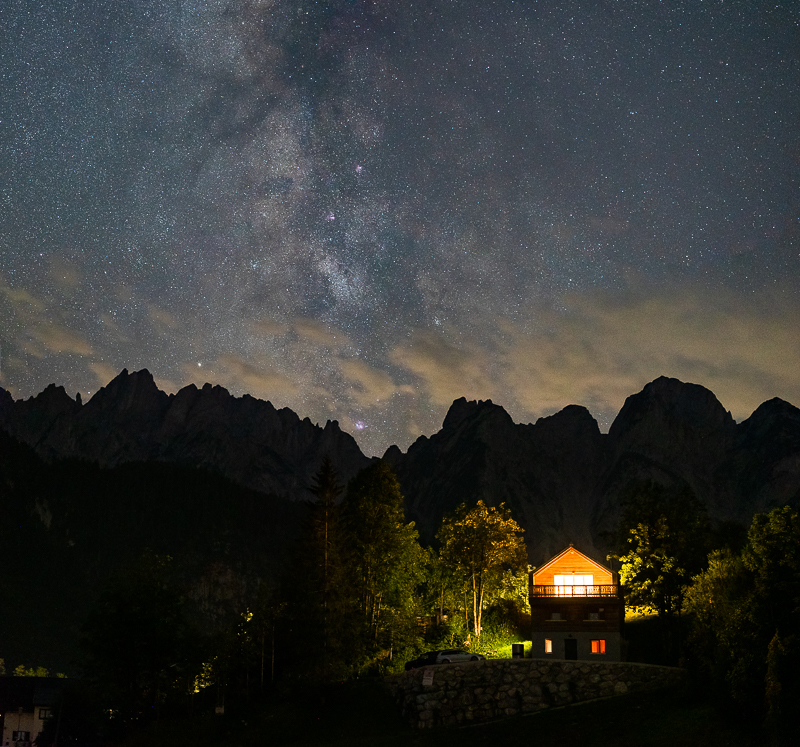 Alternatives
Sony 85mm f/1.4 GM
The Sony 85mm f/1.4 GM might be the most obvious alternative. It is significantly heavier than the Sigma 85mm f/1.4 DG DN Art and quite a bit more expensive.
However the Sony has even nicer bokeh to my taste, with some undercorrected SA and less optical vignetting. In terms of sharpness the two lenses are very equal near infinity, at closer distances the Sigma seems to be a bit sharper. The Sigma seems to have an edge regarding AF speed, but I did not have the chance to compare them myself. The Sony seems to be significantly more flare resistant though.
To decide between the two you should decide whether the higher weight and higher price are worth the difference in bokeh rendering.
Sony 85mm f/1.8 FE
Both lenses are pretty equal in terms of sharpness. I think the Sigma 85mm f/1.4 DG DN Art has nicer bokeh though. It also is much better corrected for LoCA and purple fringing than the Sony 85mm f/1.8 FE which suffers from serious purple fringing. Furthermore the bokeh of the Sony 1.8/85 shows a lot of bokeh fringing as well which is totally absent with the Sigma.
However when you are in the market for a 85 mm lens with very fast AF this will be the better option.
Sigma 85mm f/1.4 Art
Very sharp, very huge and very heavy. Now that we have the Sigma 85mm f/1.4 DG DN Art I see little reason to go for this one anymore.
Samyang 85mm f/1.4 AF
I haven't used this lens myself but many seem to like the bokeh of this lens. You might want have a look at this thread at Fredmiranda. The Samyang is even a little bit lighter than this Sigma.
We had our fair share of bad luck with Samyang lenses in the past. Therefore I would recommend to test the centering of the lens before buying it, or buy at places with a good return policy.
Viltrox 85mm f/1.8 FE (both versions)
I own the first iteration of this lens and have shortly used the second version. The first version was plagued by serious AF issues which seemed to be less of an issue with the second version. Bokeh is very good though as is sharpness. A serious option in case your budget is tight.
In our guide to the best 85-135mm portrait lenses you can find a lot more portrait lenses, native and adapted.
Conclusion
| | | |
| --- | --- | --- |
| Good | Average | Not good |
| Sharpness and contrast | Flare resistance | Strong pincushion distortion |
| AF for static and slow moving subjects | Vignetting  | AF for (fast) moving subjects |
| Bokeh | Lens hood | |
| Build quality | Sunstars | |
| Size/weight (except lens hood) | | |
| CA correction | | |
Sigma managed to design a very high resolution 1.4/85 with a very nice rendering in a surprisingly compact package. The table above makes clear that there is very little to complain about.
The strong pincushion distortion is the biggest drawback, but only a real issue for architecture photography. For portraits and landscapes usually didn't feel the need to correct it at all.
For tracking fast moving objects the Sigma 85mm f/1.4 proved to be quite useless on my a7rIII. It could not keep up with a running dog.
Besides these points there are only positive things to notice like the almost APO like correction of chromatic aberrations, very nice bokeh and outstanding sharpness. Due to the limited size and weight the Sigma 85mm f/1.4 DG DN Art is not a specialty lens of which you think twice before bringing it, but a fast portrait lens that easily finds its way into your bag.
So who is this lens for? In case you are looking for a fast and relatively compact 85mm lens for portraits and landscapes this is your lens.
The Sigma 85mm f/1.4 DG DN Art replaced the Viltrox 1.8/85 in my camera bag. The Sigma traveled with me through the alps and always finds its way into my camera bag whenever I go outside.
The Sigma 85mm f/1.4 DG DN Art can be found new for €1019/ $1049 and used for ~€800/$700 at ebay.de* | ebay.com*
*affiliate link
Some high resolution samples can be found here.
Samples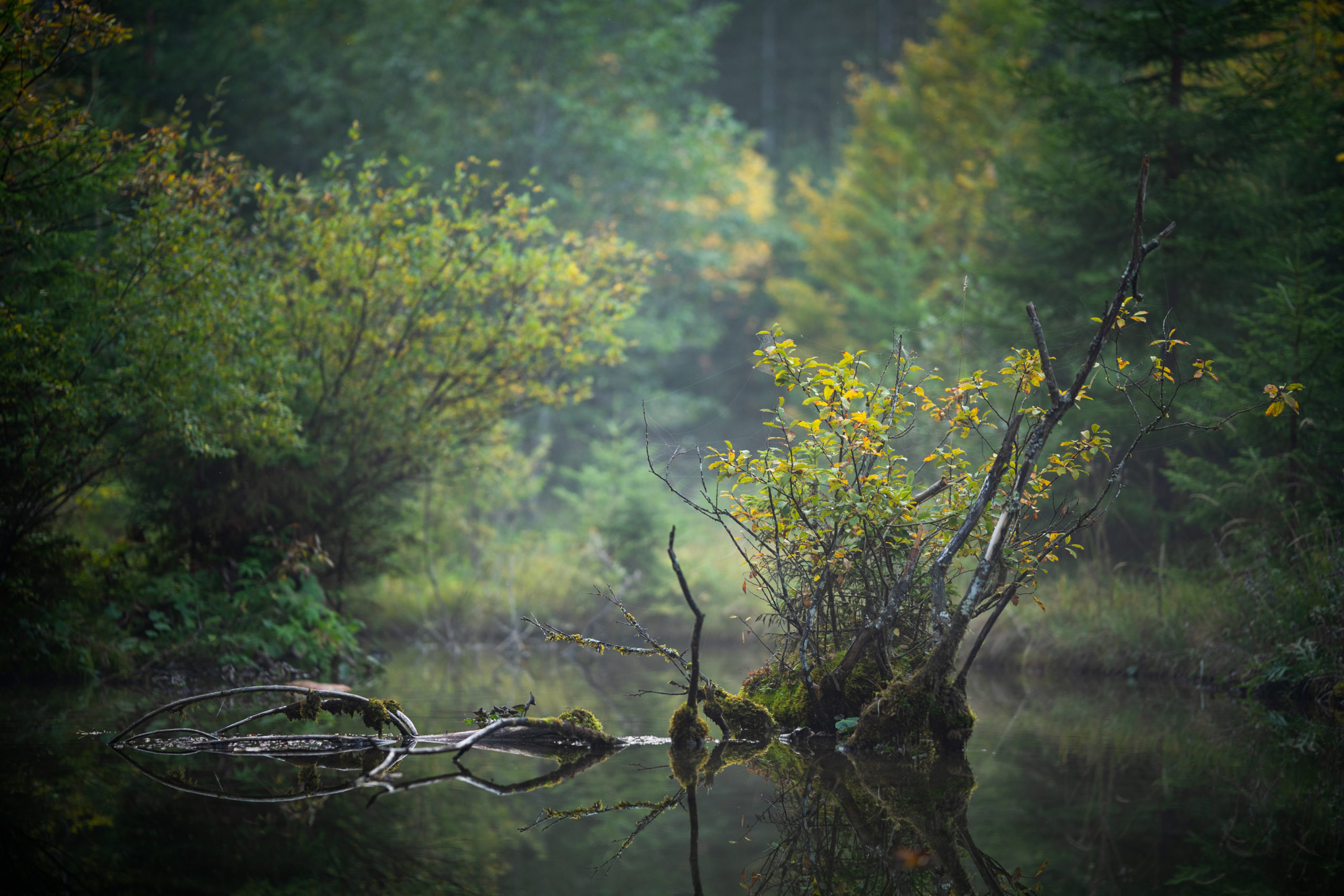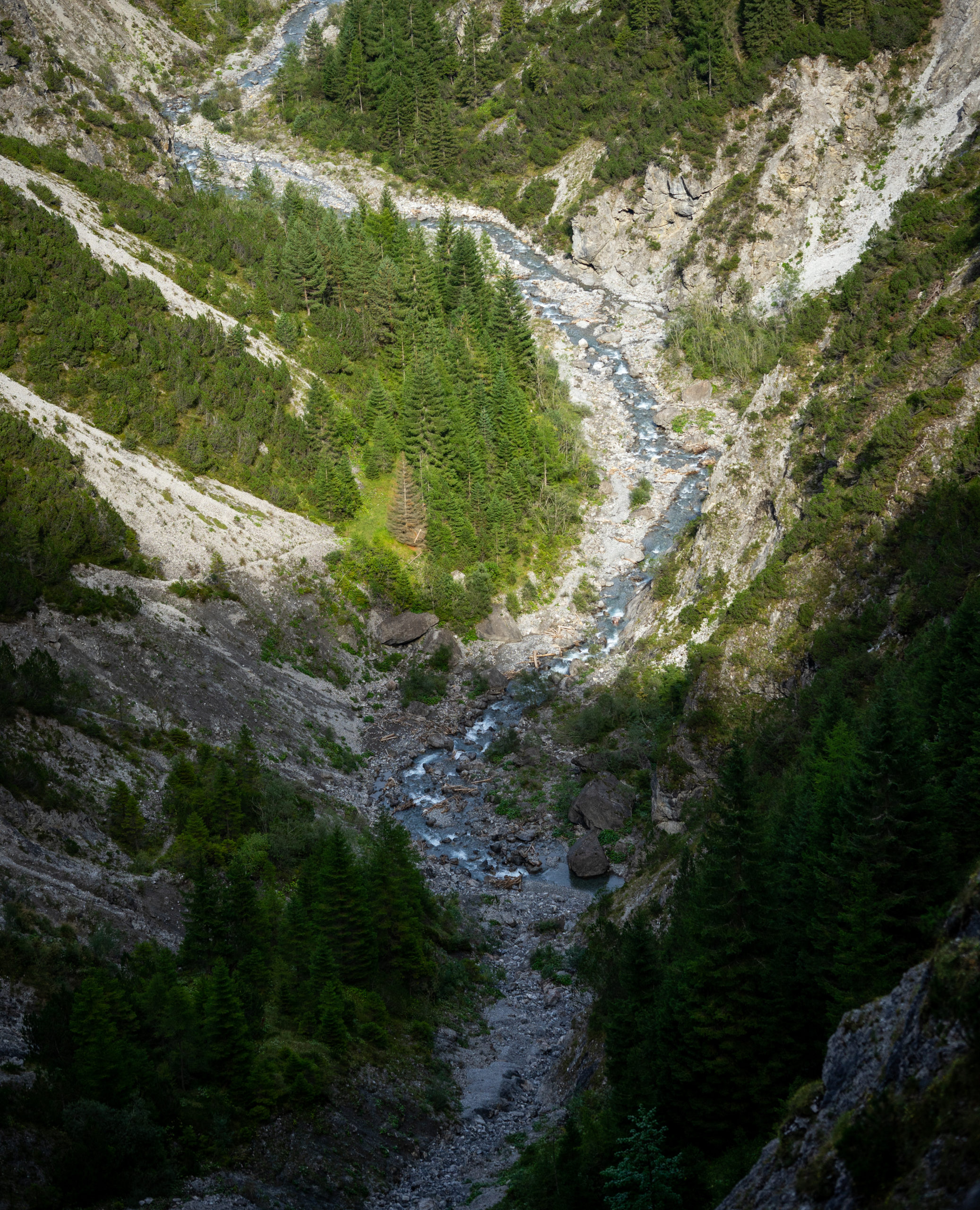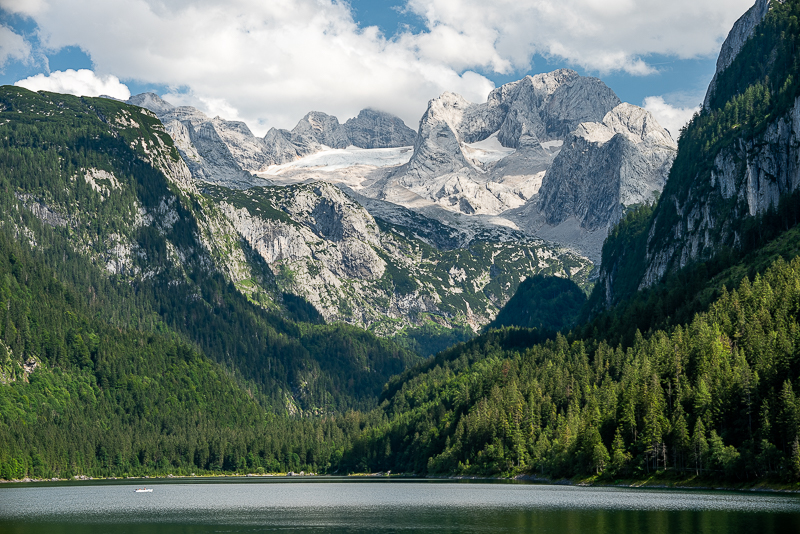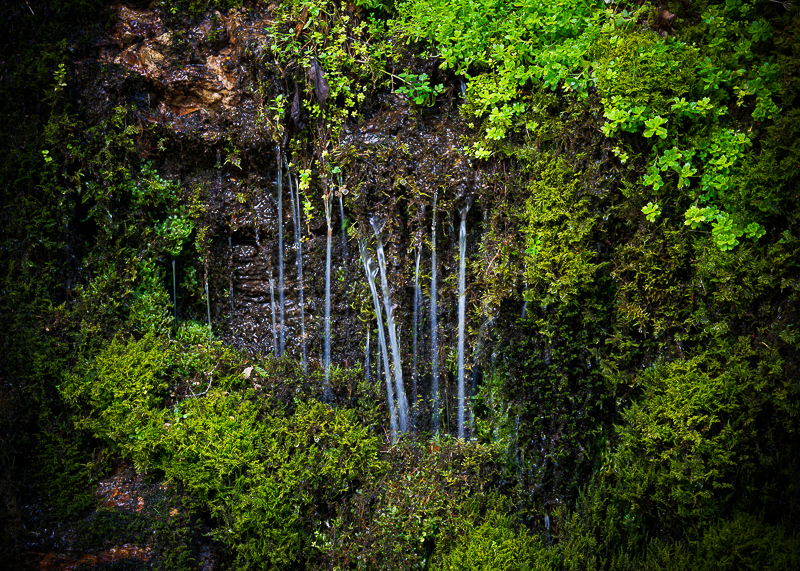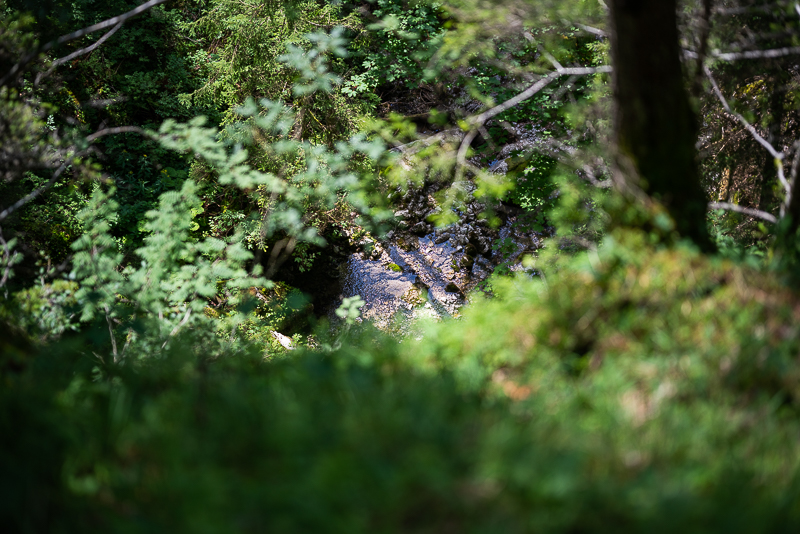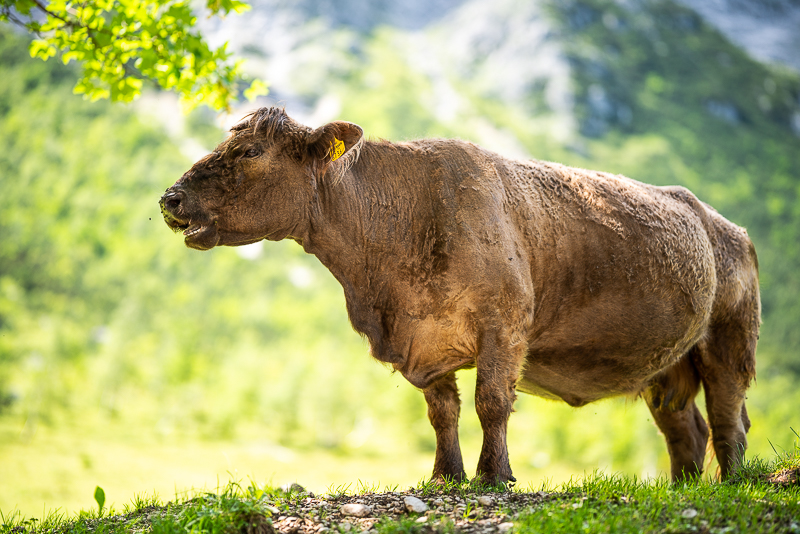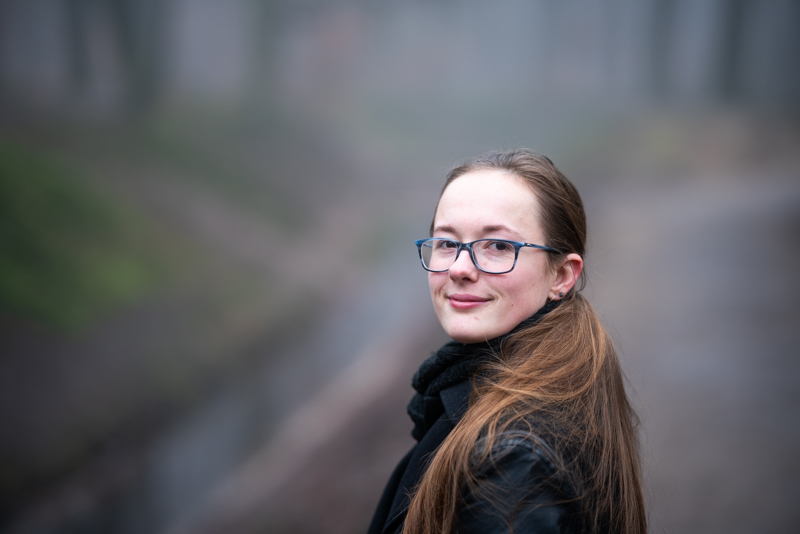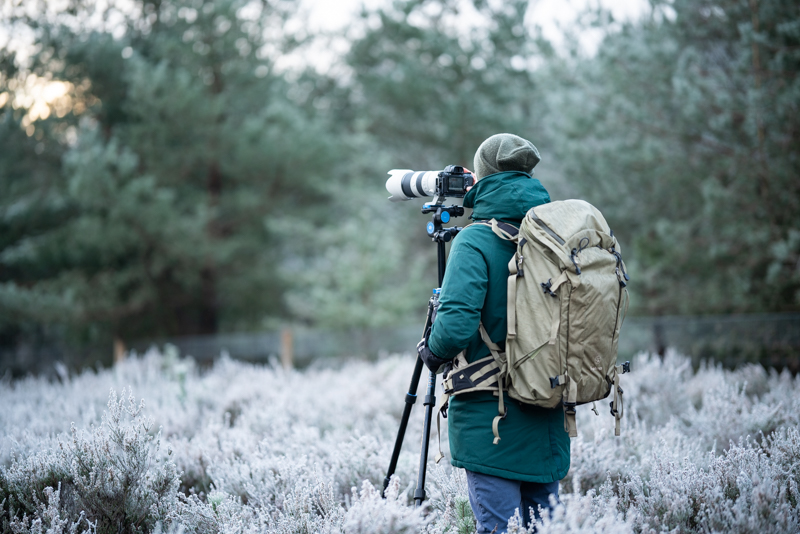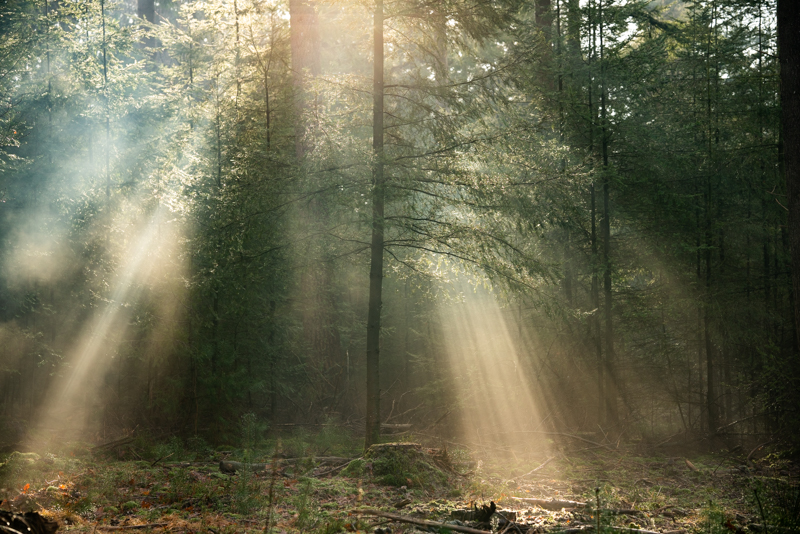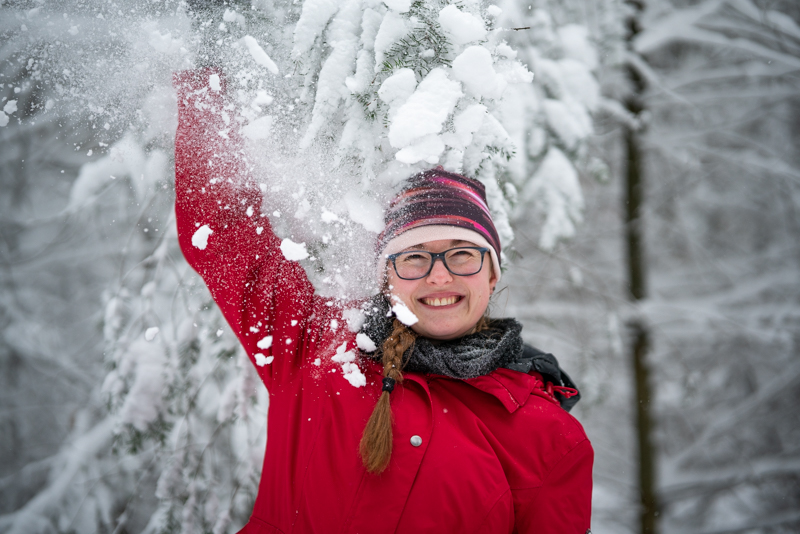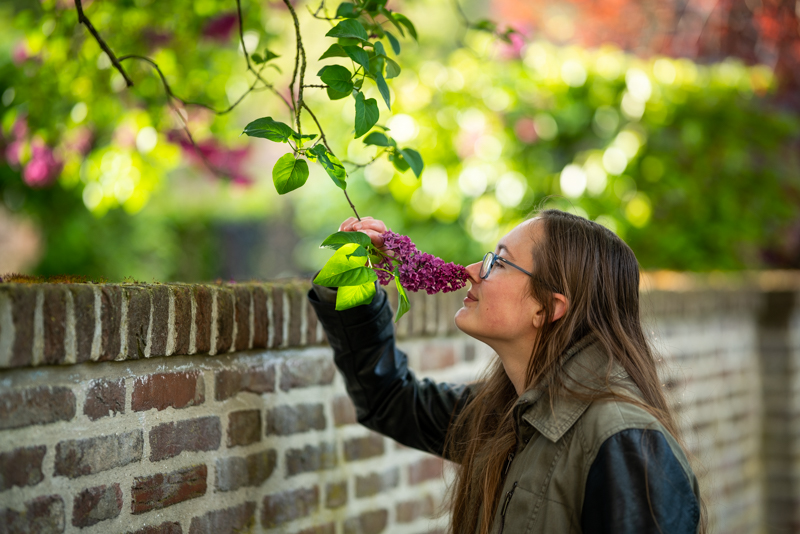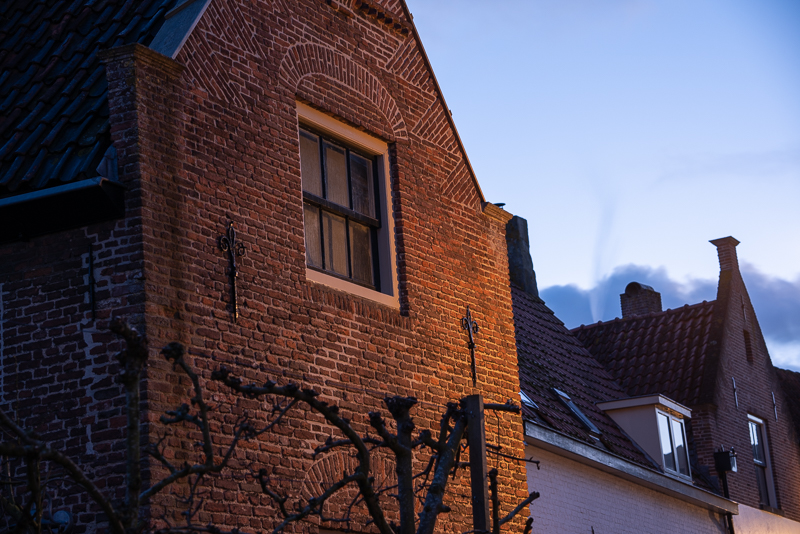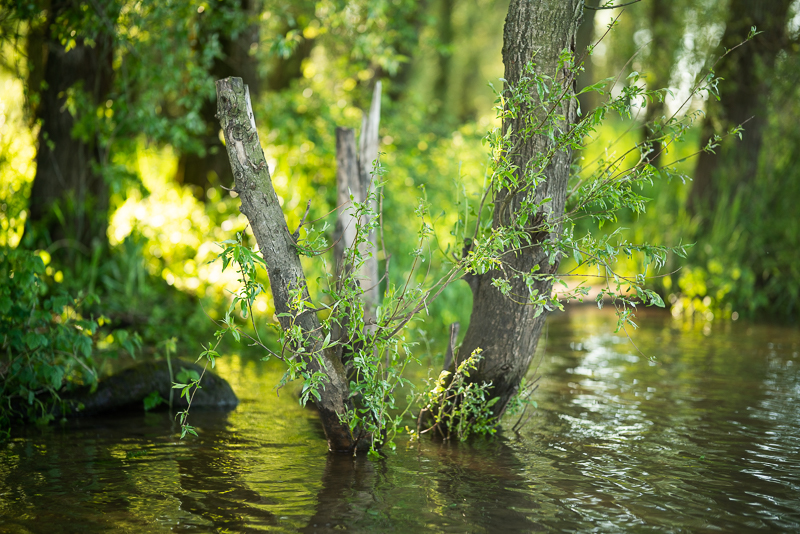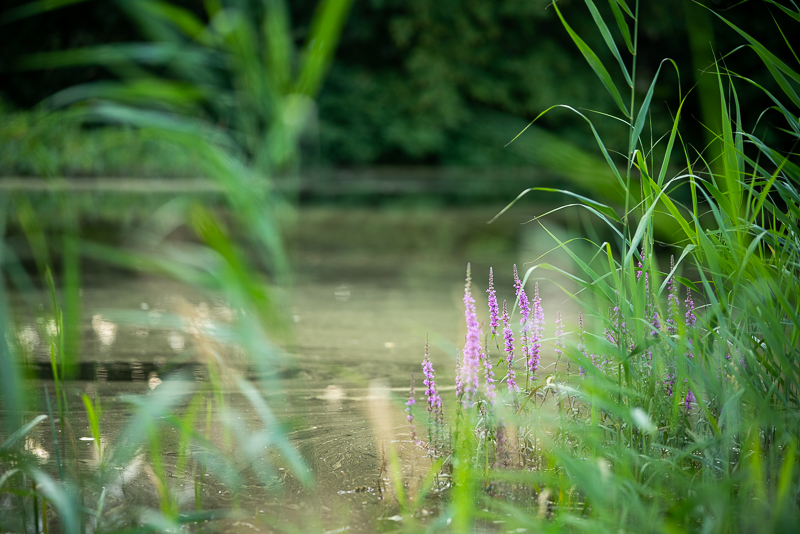 Further reading
The following two tabs change content below.
My name is Juriaan, I am a passionate photographer from the Netherlands. I mainly shoot landscapes and the milkyway and I like to travel through wild landscapes around Europe.