Introduction
In Part 1 of this series we tried to figure out what things might be interesting to take pictures of where you live, this time I want to talk about collections. A friend of mine was looking for some Stuttgart specific decoration for her walls at home and asked me if I may be able to help out. When going through my archive (read: Lightroom library) I noticed that several of these Stuttgart related pictures can be summarized in categories. It seems I actually started several collections – and subconciously so.
I will show you small collages of these collections I made and I am also curious to find out: what do you collect?
Neon Lights
I am a real sucker for neon lights. When I was in Hong Kong I tried to take pictures of every neon light I could find. Unfortunately it is mostly pawn shops these days that use them.
When going through my Stuttgart pictures I was surprised how many different signs I discovered over the years.
Architecture Details (Modern)
I love architecture photography and I am always looking for that one angle a building looks best from, like you would find it in a Wikipedia article or a magazine. Not living far away from it also allows you to wait for the best time and weather conditions to take a picture exactly like you imagine it (as already discussed in Part 1).
But how many such buildings do actually exist in a city? So to mix things up I also try to capture intricate details, always looking for new angles. And it is always the times I walk through the city thinking "I have already seen it all anyway"  that I discover a new angle I didn't think of before.
It is also fun to have your friends, family or colleagues guess where these not so obvious ones have been taken.
Architecture Details (Old)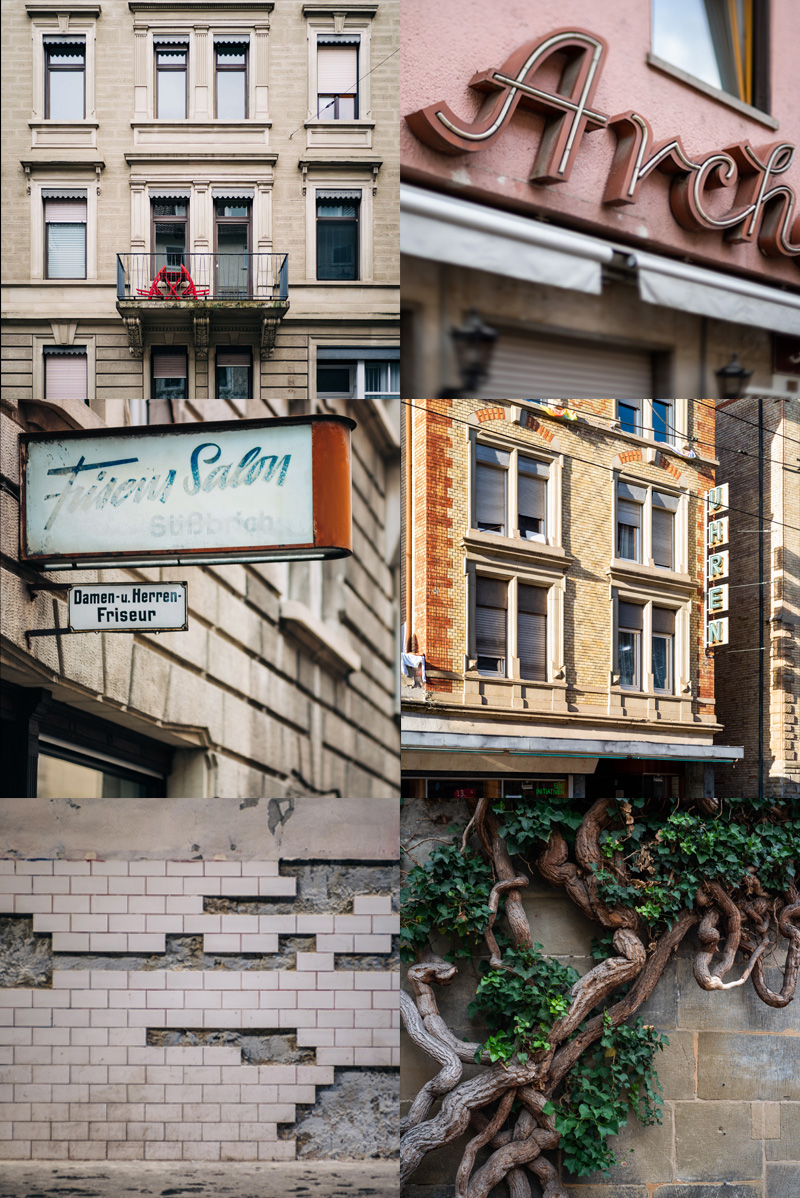 Cities change over time. Old trams, buses and taxis are replaced with new ones, instead of neon lights and gas lamps there are LED panels being installed, old stores close, new ones open. Progress is inevitable.
This is the reason I am always drawn to taking pictures of old things. Old facades, signs of old shops that are long gone and no one bothered to remove, rundown places in general.
Old metal works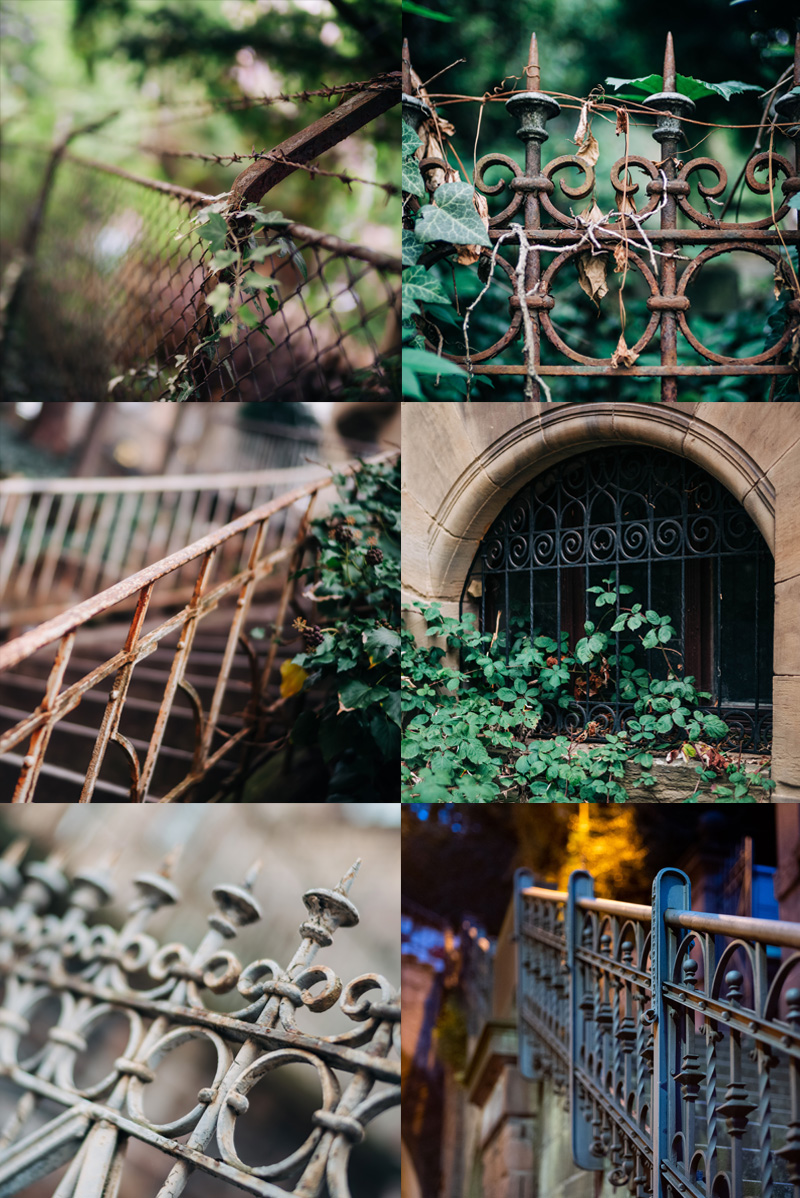 This is a bit of a sub category of the previous one. In the area I previously lived in these metal gates and railings seem to have been really popular at some point in time and many are still around. The thing is: you can never know for how long.
The railing on public stairs will be replaced some day and as they don't make them like this anymore they will surely look different.
Some of these small things can even define an era. You remember the green/white german police cars? The yellow phone booths? One starts to wonder what will later be the definition of the times we currently live in.
What now?
In an old photography book I once read a suggested "assignment" was to take pictures of hub caps. I am not sure about the US, but here in Europe hub caps are not really a thing anymore in 2023.
Now if someone was to show me a collection of (well executed) hub cap pictures from 60s or 70s today, these would probably be quite interesting to me.
When assembling such a collection – and you may only do it for yourself or even find it to mundane to show anyone – keep in mind there is always change and what is mundane today might be very interesting tomorrow, because it is already gone.
So, what do you collect? Pictures of old bicycles? Mopeds? Phone booths? Lanterns? Old barns? Fences? Statues? Doors?
Please tell me in the comment section, I might discover something new to look for, the next time I am walking through the city.
Further Reading
Support Us
Did you find this article useful or just liked reading it? Treat us to a coffee!


via Paypal
The following two tabs change content below.
My name is Bastian and I am your expert here when it comes to ultra wide angle lenses, super fast portrait lenses (ranging from a 50mm f/0.95 to a 200mm f/1.8) and I also have reviewed way too many 35mm lenses. Don't ask me anything about macro or wildlife shooting though.