Introduction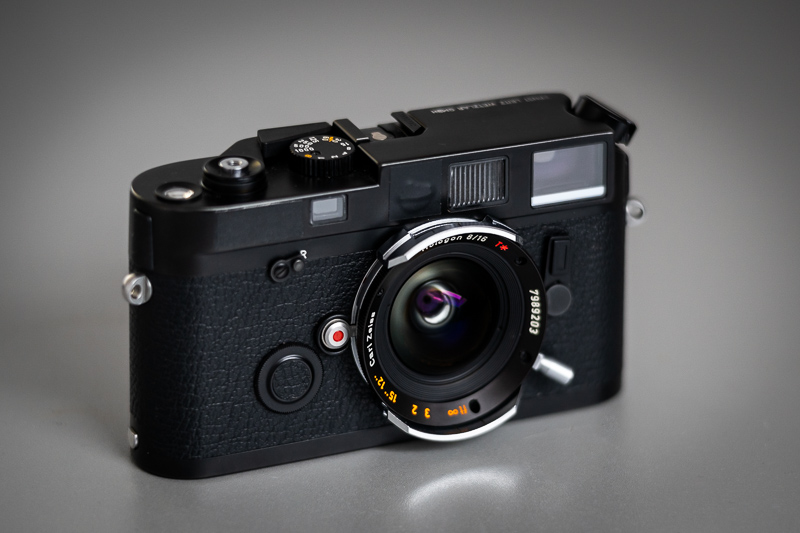 Over the decades some exotic lenses saw the light of day that have a bit of a legendary status now and these also happen to be my favorite lenses to review. One such lens is the Contax-G 16mm 8.0 Hologon, an eccentric ultra wide angle lens still made by Zeiss in Germany, when every other part of the Contax-G system had already been manufactured in Japan. The Hologon sure looks cool, it has a history, but is it also still relevant today? We will try to find that out, see how to change its bayonet for M-mount and I will tell you what cameras it can best be used on.
Lens is being tested on 42mp Sony A7rII and 24mp Leica M10

Sample Images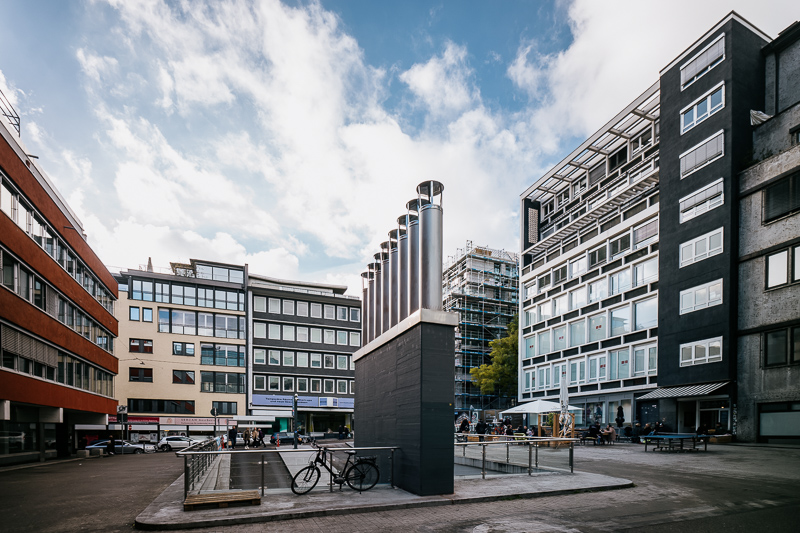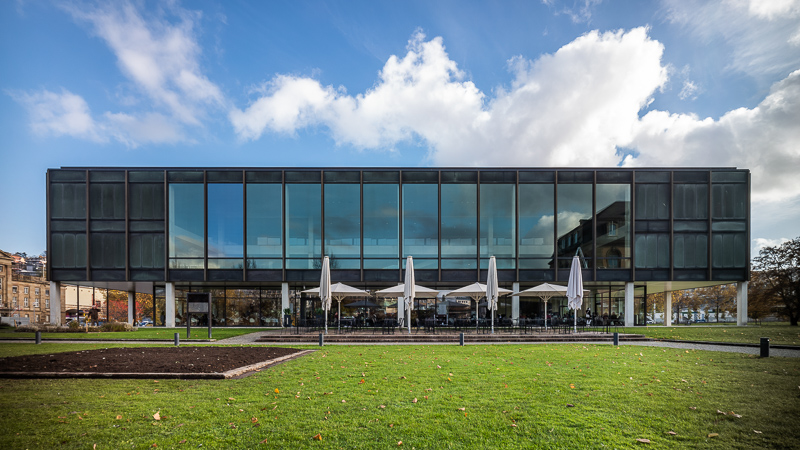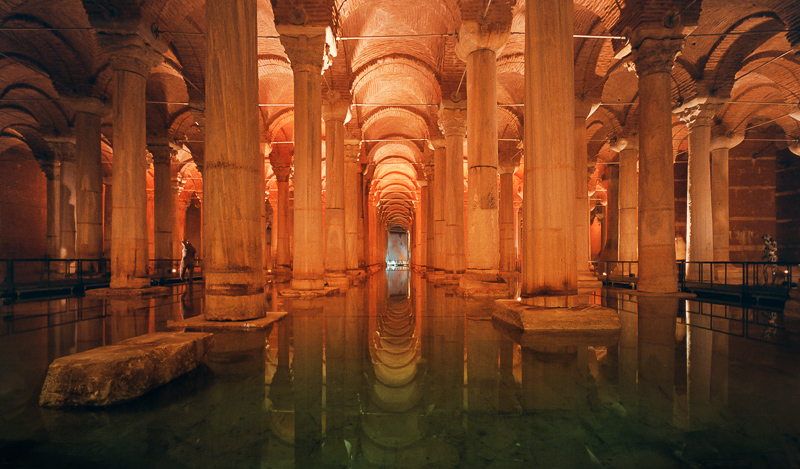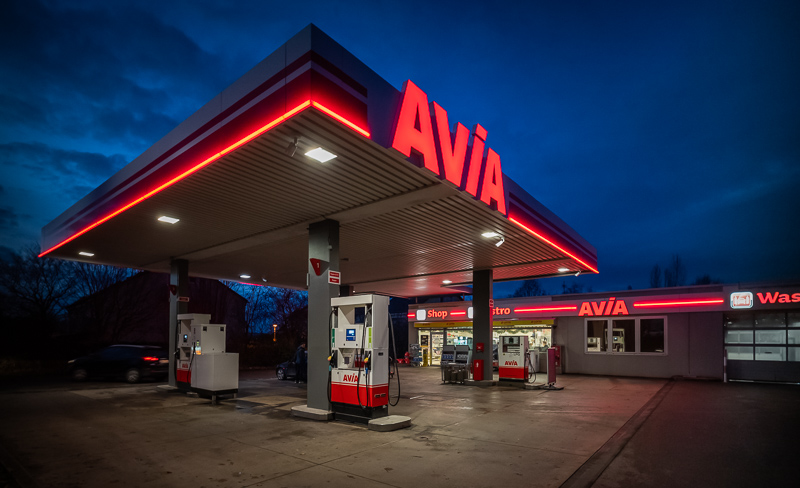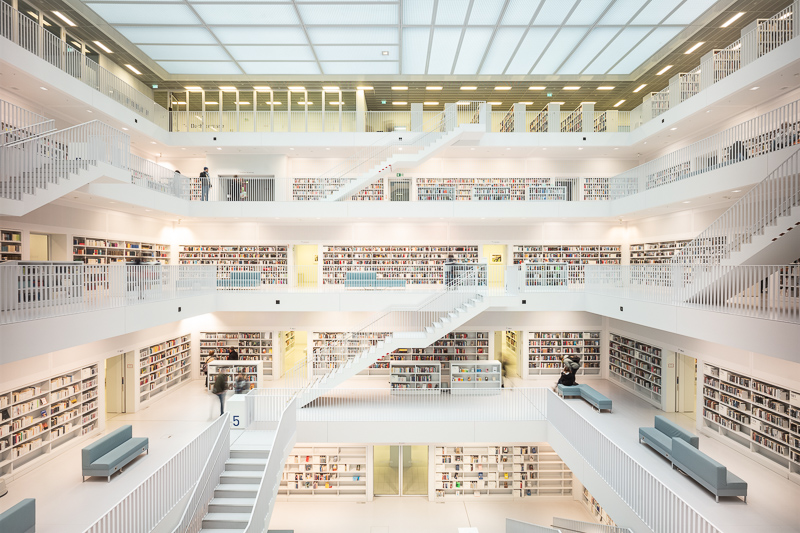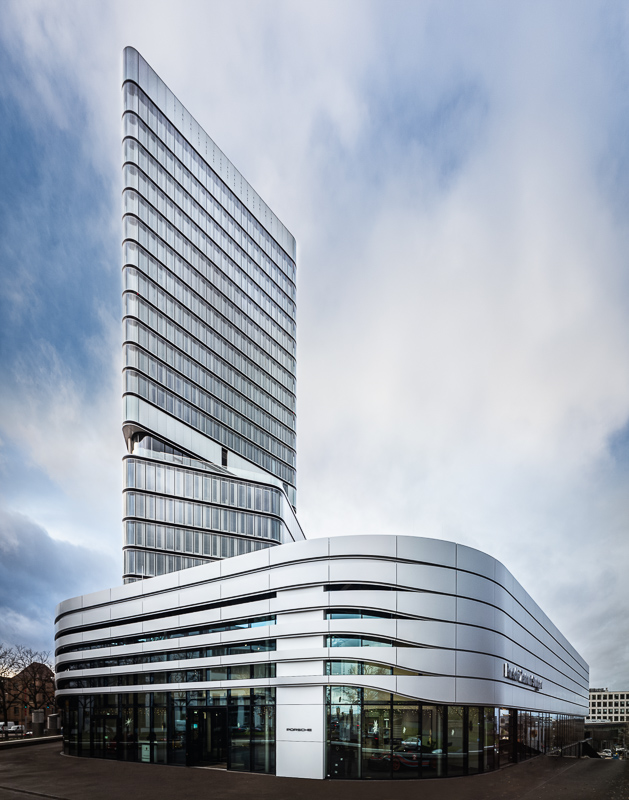 You can find most of the sample images in full resolution here.
Specifications / Version History
The Contax-G 16mm 8.0 Hologon is one of only 7 lenses produced for the Contax-G AF rangefinder system, but it is not the only Hologon, there have been three for the 35mm format over the years:
Zeiss Ikon 15mm 8.0 Hologon Ultrawide
fixed lens 35mm camera, 3/3 design, released in 1969, ~1400 were made
Carl-Zeiss 15mm 8.0 Hologon für Leica-M
M-mount, 3/3 design, released in 1972, only 225(?) were made
Contax-G 16mm 8.0 Hologon
G-mount, 5/3 design, released in 1994, only Contax-G lens actually made in Germany by Zeiss
The official Leica-M version is a highly sought after collector's item and those I saw on sale were in the $15k range. There are also some hand-converted lenses circulating, where someone dismantled one of the Zeiss Ikon Hologon cameras to get to the optical block and turned that into an (usually) M-mount lens. These modified lenses seem to be in the $3-5k range.
The Contax-G Hologon features a different optical design which is supposed to offer superior performance while at the same time it also led to reduced production cost. These Contax-G Hologons are usually in the $1-2k range, depending on their condition and accessory set. I couldn't find out how many have been made. Contax-G Hologons that have already been converted to M-mount seem to be in the $2-4k range – depending on how good the conversion is.
I am reviewing a Contax-G 16mm 8.0 Hologon which I modified to Leica M-mount myself and that now has the following specifications:
Diameter: 56mm
Field of view: 106° (diagonally)
Length: 12mm
Weight: 125g + 45g (center filter)
Filter Diameter: special bayonet for 2-stop center filter
Number of Aperture Blades: –
Elements/Groups: 5/3

Close Focusing Distance: 0.3 m
Maximum Magnification: 1:16 (measured)
Mount: Leica-M (originally Contax-G)
These days you can only find this lens used, as always a good starting point is ebay.com | ebay.de (affiliate links), they start selling at $1000
The adapter for converting it to M-mount can also be found on ebay.com (affiliate link) for $450
Compatibility
This is a very important chapter as you may damage your camera(s) and/or the lens itself when not being cautious. The rear element of the Hologon is protruding very far into the camera and can interfere with some mechanical shutters. An (unmodified) focus lever of the Hologon will also interfere with some M-mount cameras' frame preview lever.
M9/M10/M11 Series
Mechanically everything is fine here, but the Hologon will create very strong color cast on the M9 and M10. On the M10r the color cast is even stronger than on the M10, but not only that, the vignetting is also significantly higher in the corners. On the M11 there is only very little color cast but it again shows very high vignetting (noticeably higher than M10) in the corners and here the sharpness is also slightly lower in the border and corner regions.
M6 and other M-mount film cameras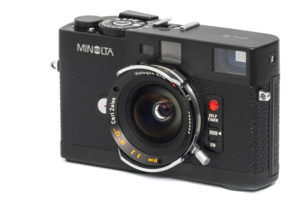 I know this for sure is the case for the M6 and it is probably true for most if not all the other M-mount film cameras as well: the focus lever on the lens collides with the frame preview lever on the camera body. It is possible to attach the lens when set to the minimum focus distance, but then you still won't be able to focus at infinity.
It is however possible to file this lever a bit, in that case the Hologon will also work on these cameras.
Sony FE cameras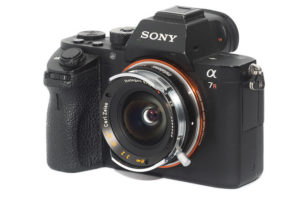 Caution: the mechanical shutter will hit the rear of the lens potentially damaging your camera.
The Hologon can theoretically be used with the electronic/silent shutter function on the later Sony fullframe E-mount cameras, but every now and then – without notification – these cameras close the mechanical shutter after turning the camera off to map out dead/hot pixels. The safe way here would be to always remove the lens before shutting down the camera. Would you always remember to do that? I doubt I would.
Allegedly removing a bit of the light baffles around the rear element makes this lens safe to use with the mechanical shutter as well, but I haven't tried that.
In terms of optical performance – unless you are using a Sony camera with Ultra-Thin filter modification – you have to deal with badly smeared corners and color cast (see corresponding sections).
Compatibility Summary
After having tried the lens on several different cameras this is my compatibility rating from best to worst:
Film camera: no color cast, lowest vignetting, focus lever needs to be modified for the lens to mechanically fit to some M-mount camears
Leica M10: high color cast, lowest vignetting of all the digital cameras I tried (vignetting is unsymmetrical though)
Leica M11: lowest color cast of all the digital cameras I tried, very high vignetting, slightly worse corner sharpness than on M10 or film
Sony FE camera with UT mod: very low color cast, very high vignetting, only usable with electronic shutter
Leica M10r: highest color cast of all the digital cameras I tried (Leica M9 might be even worse but I didn't try it personally), very high vignetting
Sony FE camera (unmodified): very high vignetting, medium color cast, very bad sharpness off-center, only usable with electronic shutter
Conversion to Leica M-mount
The Hologon 16mm 8.0 is the only manual focus Contax-G lens, which makes it the easiest to adapt to M-mount, as it doesn't need an extra helicoid.
Nevertheless, because of the very similar flange focal distance of the Contax-G and Leica-M system you cannot simply buy a Contax-G -> Leica-M adapter on Amazon.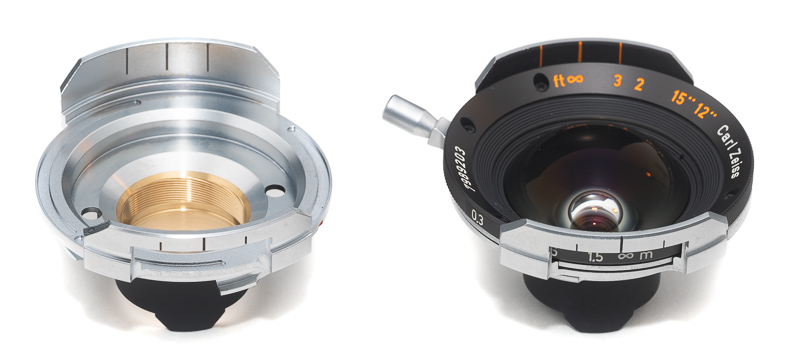 Luckily there is someone who designed this M-mount casing which very closely follows the design of the original Hologon casing. You can get it here on ebay (affiliate link). Some surfaces of this M-mount casing may not be as polished as those of the original, but I am very happy with its manufacturing quality nevertheless.
There is a video on youtube showing how to do the conversion, but an important part was left out: how to calibrate the lens for infinity. I took some pictures during the conversion process to share with you and I will also tell you how to properly calibrate the lens.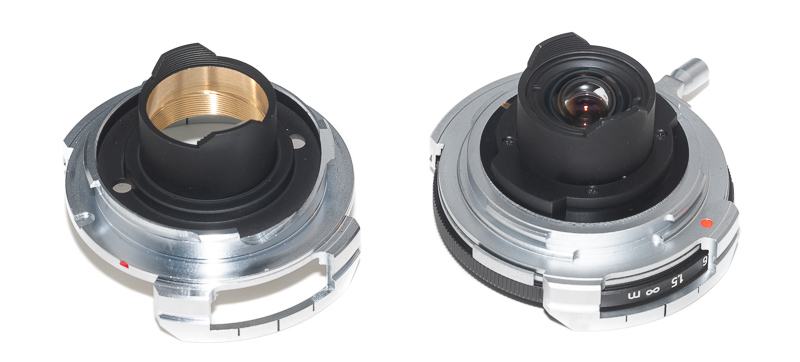 As the lens is protruding very far into the camera I was wondering how far and how much clearance there is left between the rear light baffles and the shutter curtain. The M-mount casing without the optical block installed let's you have a very good look at the situation. As you can see from this picture there is about 2 mm clearance. This is true for the M10, M10r, M11 as well as the M6 and Minolta CLE, so the lens is safe to use on all these cameras.
The conversion process is pretty straightforwarded for the most part. The first step is to remove the four screws holding the retention ring into place: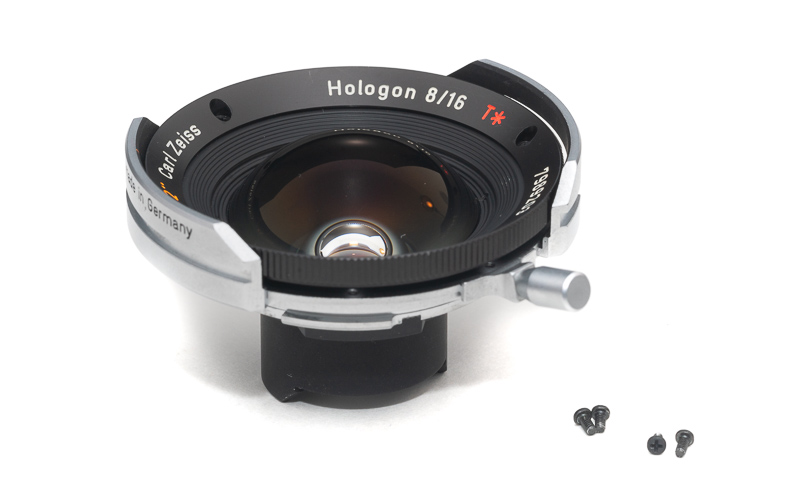 You can now lift off the retention ring. After doing that you can unscrew the whole optical block. Be careful not to scratch the bulbous glass elements when taking it out of the casing.

You also need to remove the small ring with focus lever, it becomes loose automatically as soon as you have unscrewed the optical block.
Now it is already time to transfer the parts to the M-mount casing, starting with the ring with the focus lever and then the optical block. Make sure the focus lever is on the correct side. Now you may be tempted to reattach the retention ring already, but we should calibrate the infinity hard stop first.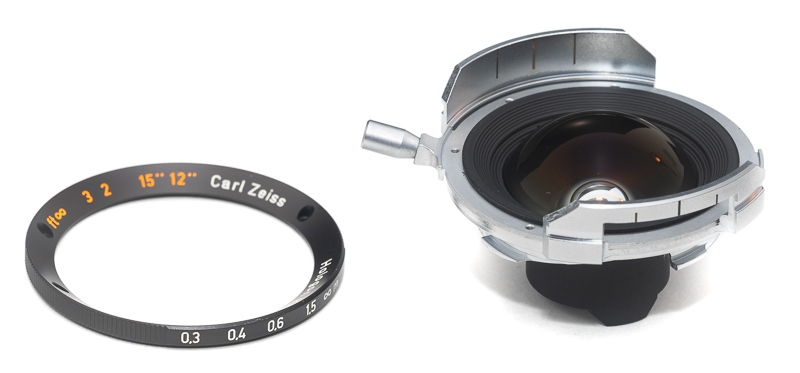 The best way to calibrate the lens for infinity is the following: set up a camera with liveview on a tripod and attach the lens without the retention ring installed.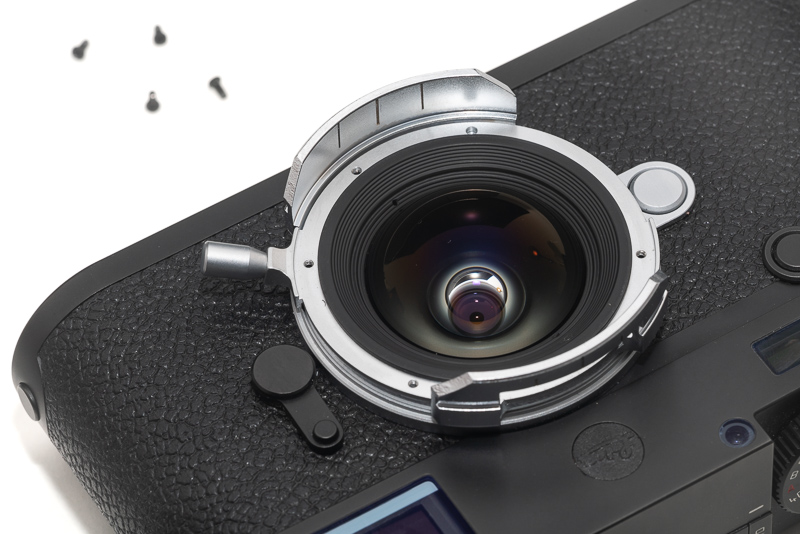 Point the camera on the tripod at something at (or close to) infinity and adjust the optical block by rotating it clockwise and anti-clockwise until infinity is in optimal focus. Now move the focus lever to the position depicted above, so it touches the casing – this is the focus lever's infinity position. Make sure not to alter the setting of the optical block here when moving the focus lever to that position.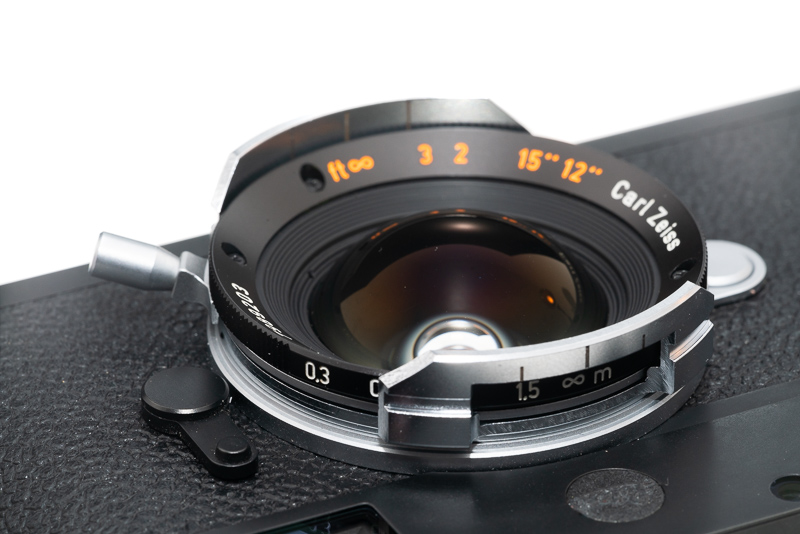 Now is the time to attach the retention ring. I did this with the lens still on camera to make sure I don't mess with the calibration.
Try again if infinity is in focus at the hard stop. If this is the case you have successfully converted the Contax-G 16mm 8.0 Hologon to M-mount!
Bonus Part: Modifying the focus lever
If you want to use the converted Hologon on an analogue Leica M-mount camera like the M6 you also need to modify (file) the focus lever, as otherwise it will collide with the camera's frame preview lever, making it impossible to focus at infinity.
Unlike the conversion described above this one is permanent and not reversible. I guess it is debatable whether this modification decreases or increases the lens' value. Me personally? I prefer being able to use the lens on any M-mount camera, so I got out the Dremel and some sandpaper: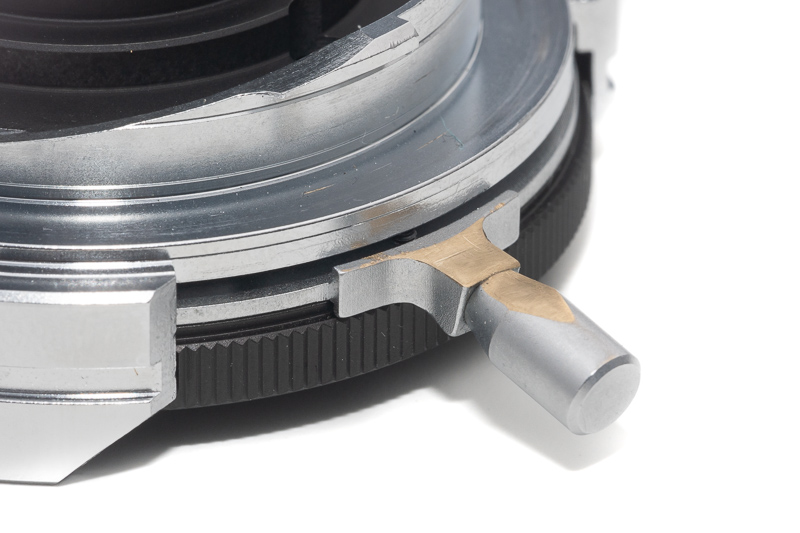 I could have covered these exposed brass parts with silver color, but the back side of this lever is pretty much invisible anyway, so I didn't bother.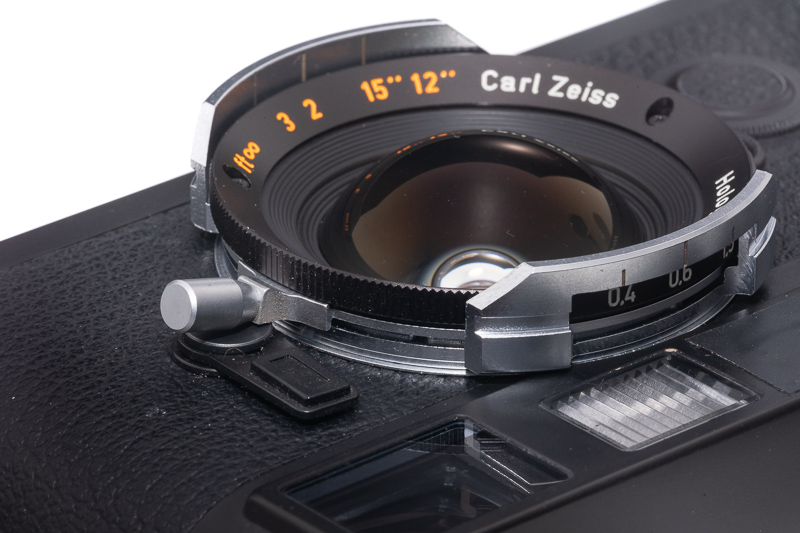 As you can see from the picture above I only removed as much material as absolutely necessary.
Handling / Build Quality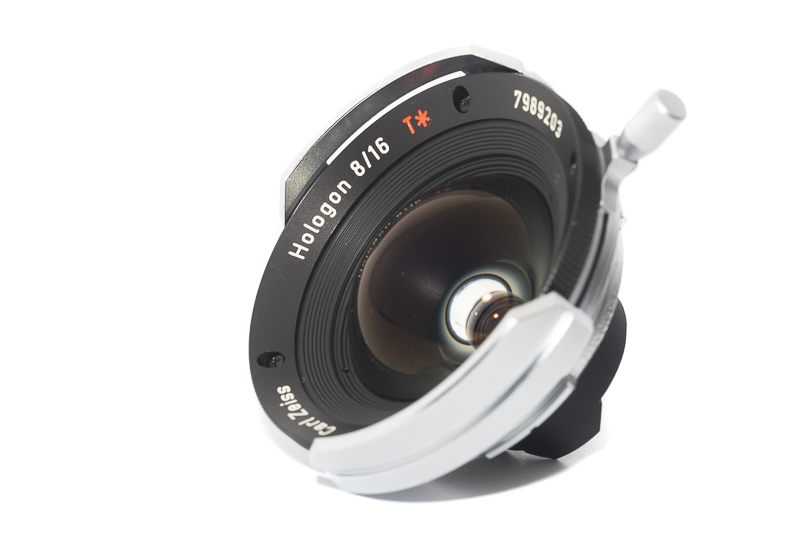 The Hologon is the Tardis of lenses, as it actually is bigger on the inside than the outside. It barely extends 10mm from the camera and most of that is the lens hood/filter attachment. It protrudes a lot inside the camera though.
Being a fixed aperture lens there isn't that much too talk about here. On the left side of the lens there is a focus lever that can be moved by roughly 60° to go from the minimum focus distance of 0.3 m to infinity. Its resistance is nice, but most of the time I have it set to the infinity hard stop anyway.
Leica M10 | Contax-G 16mm 8.0 Hologon
A common complaint in the film era was that there is no way to attach filters to this lens except for the supplied 2-stop center filter. Center filters are used to "reduce" the vignetting, we will see in the corresponding section how that worked out here. The filter is attached via a bayonet. The glass plate is actually very thick and surrounded by a cheap plastic frame.
The Hologon also shipped with a 16mm optical finder which is needed for framing on rangefinder cameras without liveview. I mostly read bad things about this finder, but honestly I don't think it is that bad. It even has a built-in bubble level which can sure be helpful.
The converted lens does not feature a rangefinder coupling.
Surprisingly the exposure meter on the M6 works without any issues and gives good readings. I thought the internal light baffles of the lens might interfere with the meter, but this doesn't seem to be the case.
My current M-mount lens of choice in this focal length range is the Voigtländer VM 15mm 4.5 II, where I had the hood cut off to make it more compact and allow for easier use of filters. The Zeiss ZM 18mm 4.0 is somewhat huge by comparison, but also the latest (or last?) compact and slower ultra wide angle option made by Zeiss. Interestingly the Hologon features the most generous minimum focus distance (0.3 m compared to 0.5 m of the others).

Vignetting
light falloff

Zeiss' data sheet claims 20% relative illumination in the corners which equals 2.3 stops light falloff. This would mean that there should be hardly any vignetting left with the 2-stop center filter attached, but this calculation doesn't consider the issues digital sensors have with light hitting them at an angle.
As we have seen in previous reviews of compact ultra wide angle lenses the M10's sensor shows asymmetrical vignetting figures with them. So unfortunately the vignetting figures are about 1.5 EV higher on the right side, as can also be easily seen from the pictures above. Without filter I measure an average of 3.9 EV in the extreme corners, with the center filter attached this is reduced to 2.6 EV.
Now on the Sony A7rII the vignetting is symmetrical but also way higher. Without center filter it exceeds 5 EV, with center filter it is still 4.5 EV. It seems microlenses on the M10's sensor are for real. There is no measurable difference between the Sony A7rII and a Sony A7rII UT with thin filter modification.
Surprisingly the higher resolution Leica cameras M10r and M11 show vignetting figures which are very similar to what we see here on the Sony A7rII UT.
Also the following graphs shows that difference between M10 and Sony A7rII and that the center filter is actually doing its job:
Contax-G 16mm 8.0 Hologon
It is recommended to have a look at this article first to get an idea how this brightness graph works.
color cast
The white balance has been synchronized in post for all these pictures.
Sensor design and also filter stack make a big difference here.
On the A7rII we have a strong symmetrically green color cast in all the corners.
On the A7rII UT (with thin filter modification) we have a noticeably weaker green color cast in the corners. On the Leica M11 the performance is very similar.
On the M10 the situation is very different though: the left side of the frame shows a color cast of various colors while the right side of the frame shows a massive magenta one. Situation on the M10r is even worse: a bigger area is affected by the magenta color cast on both sides of the frame.
When using the lens on film there is – of course – no color cast at all.
The MS-Optics 17mm 4.5 Perar and the Voigtländer VM 15mm 4.5 II show similar issues, but the only lens I used where it is as severe as with this Hologon is the Funleader 18mm 8.0.
Have a look at my article How to: Correcting Color Cast in Lightroom to learn how to fix this. This is also what I did for pretty much all the digital pictures in this review.
On the M10 this correction does seem to cost some contrast/tonal range on the right side of the frame. You can spot this when closely examining some of the sample pictures.
Sharpness
MTF-Graphs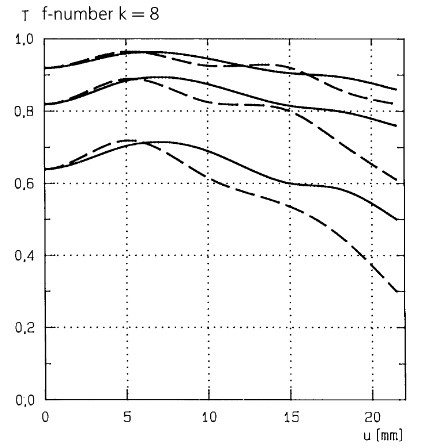 According to the MTF graphs contrast is very high over most of the frame. Resolution is also very good except for the corners where it should be visibly worse. We also see some astigmatism towards the corners. For a 16mm lens the performance still looks very solid, but we need to keep in mind this lens has been designed to be used on film cameras, so let's see how it performs on digital sensors with a filter stack in front of them.
infinity (42mp Sony A7rII, 24mp Leica M10)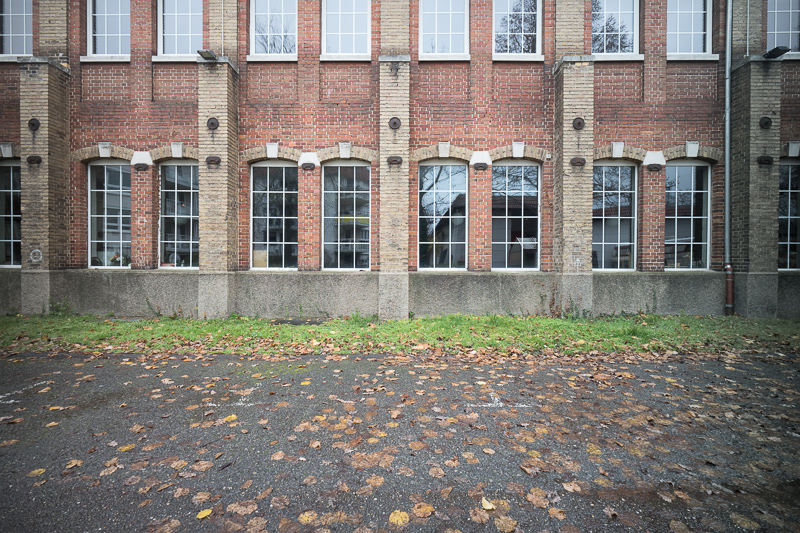 The exposure of the Sony A7rII corner crops has been lifted by 1.2 EV in post
On the Leica M10 the across frame performance is good to very good, the corners are not as crisp as the center though. This is very much in line with what we see in the MTF graphs.
Same is of course also true when using the lens on a film camera like the Leica M6. Here the lens easily outresolves the cheapish Fuji 200 film. What is really eye catching is the complete lack of vignetting when using the center filter though.
On the stock Sony A7rII the lens is a complete loss. Already the midframe looks bad, the corners even more so and the higher vignetting doesn't exactly help either.
The higher vignetting is still present on the Sony A7rII UT with thin filter stack modification, but the performance in terms of across frame sharpness is much better and very similar to what we see with the Leica M10.
So on cameras with thin sensor stack (or film) the Hologon is capable of delivering good to very good across frame performance, which by itself is remarkable for a tiny, 30 years old 5/3 design devoid of aspherical elements.
close (0.3 m, 1:16)

Over most parts of the frame the image quality is very good at the minimum focus distance of 0.3 m, but as is the case for most ultra wide angle lenses the field is not perfectly flat at these distances. But then I don't think this is a lens that will often be used for close up photography anyway.
The maximum magnification is noticeably better than what you can get with the 0.5 m minimum focus distance of the Voigtländer VM 15mm 4.5 II or Zeiss ZM 18mm 4.0 Distagon.
Flare resistance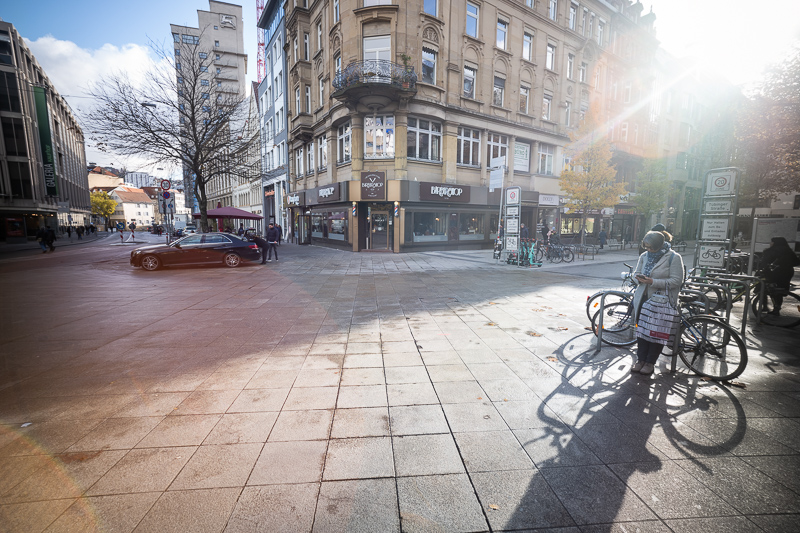 Zeiss' coatings could be considered top of the line at the time this lens had been released, but applying those coatings to elements as bulbous as those of the Hologon is not an easy task. The picture above shows a worst case scenario.
With strong light sources inside or outside the frame very big ghosts can appear, the bad part is, because of the high vignetting I didn't even notice them on screen when taking these pictures: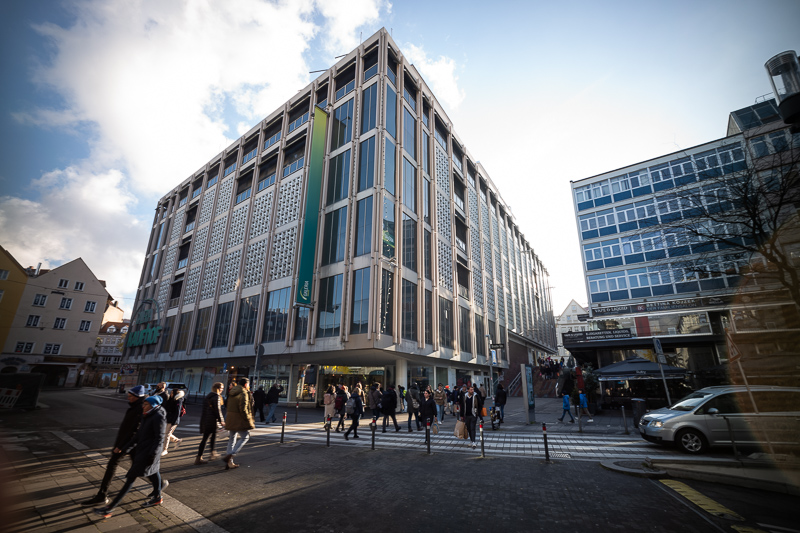 With an analogue rangefinder you don't see what the lens is seeing, so you may end up with something like this: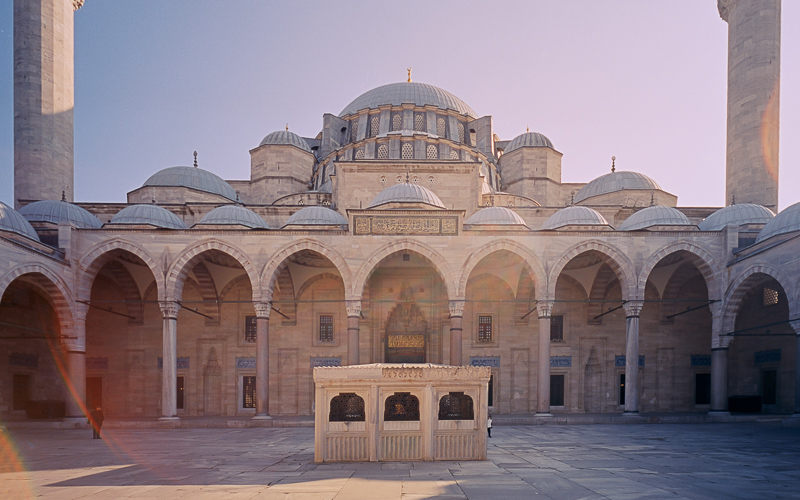 If you want to use the center filter there is another issue, as this center filter easily leads to unwanted reflections in the form of mirror images in both the top corners. It can help to shade the lens, but this is of course dangerous business when using rangefinder cameras without liveview where you may end up with your hand in the picture.
Sony A7rII UT | Hologon 16mm 8.0 | 50% crops from extreme corners
As can be seen from the sample above it doesn't need to be an overly sunny day, this can happen under a completely overcast sky just as well. I found this to limit the usefulness of the center filter quite a bit.
Coma
Hologon 16mm 8.0 | crops from extreme corner
Thanks to its very high vignetting this is of course not a lens for astrophotography, but coma correction also matters for blue hour cityscapes so I thought we should have a closer look.
What we have seen in the sharpness section applies here as well. On the Leica M10 the corners look pretty clean, on the thin filter modded Sony A7rII UT the situation is only slightly worse, whereas on the stock Sony A7rII this lens is a complete loss again.
Distortion
Not that there were many ultra wide angle lenses to choose from in the 1970s, but the absence of geometric distortion has been a selling argument for the Hologon lenses from the beginning and it still was for the Contax-G 16mm 8.0 Hologon released in 1994. Above you can see an extract from Zeiss' data sheet claiming an almost complete absence of distortion.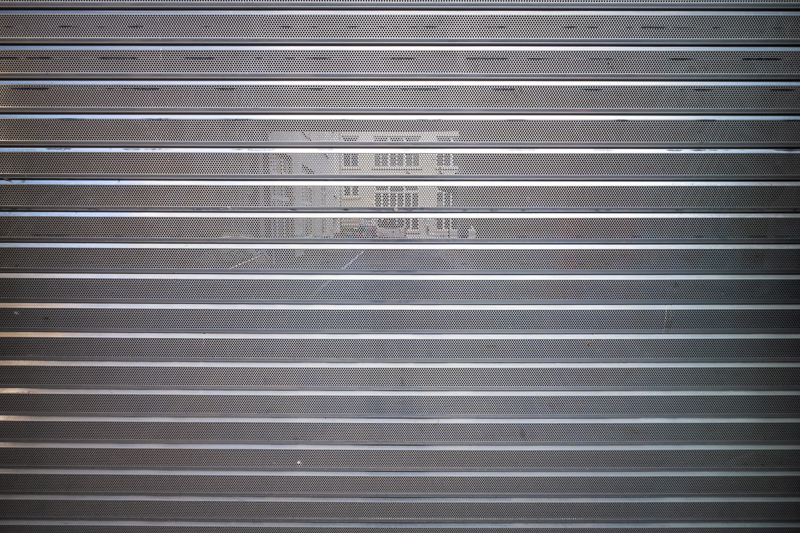 Of course nothing changed here over the years and this is still amazing, but nowadays digital correction of distortion has become the norm and it simply isn't necessary anymore to come up with a complex optical design focused on perfectly correcting this aberration.
Sunstars
The Hologon does not feature an aperture diaphragm and simply has a perfectly round opening instead, so no sunstars here.
Chromatic Aberrations
lateral
Leica M10 | Hologon 16mm 8.0 | 100% crops
The Contax-G 16mm 8.0 Hologon is a quasi-symmetrical design and these are usually very good at surpressing lateral CA. This is also the case here, even without correction they are hardly visible.
longitudinal
Taking into account this is a 16mm f/8.0 lens bokeh fringing can of course hardly be an issue, but what about purple fringing? Luckily there is none to be found, even in such extreme scenarios:
Leica M10 | Hologon 16mm 8.0
Alternatives
Voigtländer VM 15mm 4.5 II Super-Wide-Heliar:
Distortion is generally low but a bit wavy, so a profile like the one in Lightroom/CameraRaw is needed to correct this reasonably well. Lateral CA are also much higher, but very easily corrected in post.
I shot both lenses side by side and this Voigtländer is a bit sharper in the corners and also shows less (but still very high) vignetting on digital.
Unfortunately it also has – less severe but still significant – issues with color cast on the M10 and earlier digital Leica M cameras.
If you are looking for a compact ultra wide angle lens for M-mount this is the most sensible choice.
buy used from ebay.com | ebay.de (affiliate links) for $400
Leica 15mm 8.0 Hologon:
The official Hologon with Leica M-mount is super rare as apparently only 225 have been made. The optical construction is a different one and it is said to be less contrasty than the later Contax-G Hologon. Whenever I saw one it was way north of $10000, so if you consider buying one please use this affiliate link 🙂
try to find one on ebay.com (affiliate link) for $15000+
Light Lens Lab 15mm 8.0:
Similar to the 8-element 35mm 2.0 Summicron and the 50mm Elcan the guys from Light Lens Lab want to bring back the original M-mount 15mm f/8.0 Hologon. As far as I know only a prototype exists (Jan 2023) and I don't know yet when it will be released.
MS-Optics 17mm 4.5 Perar:
The Perar seems to have been designed with opposing criteria, as it has really bad, wavy distortion and greatly benefits from digital corrections. It is actually even smaller and much lighter than the Hologon, but also features quirkier handling and isn't as sharp as the Hologon across frame – at any aperture.
try to find one on ebay.com (affiliate link) starting at $800
Funleader 18mm 8.0 M-mount:
This is actually somewhat similar to the aforementioned Perar as it also shows very high and wavy distortion and isn't nearly as sharp as the Hologon across frame. It has one huge benefit though: it is much cheaper and easily available.
buy from ebay.com (affiliate link) for $140
MS-Optics 19mm 8.0 Hipolion:
With a design consisting of only two elements this is an even more eccentric design than the Hologon. From what I have seen it should be used between f/11 and f/16 for best performance – this lens actually does feature a real proper aperture diaphragm. The vignetting is enormous and there is no center filter available to fight it.
This lens also holds the crown for being the smallest M-mount lens.
try to find one on ebay.com (affiliate link) starting at $800
Conclusion
good

sharpness (cameras with thin filter stack or film)

zero distortion

CA correction

coma correction

tiny size and low weight

average
not good

very high vignetting

strong color cast on most digital cameras


center filter can create unwanted reflections
The Hologon 16mm 8.0 is an exotic, interesting piece of lens design history. And a relic from a time, when it was the German manufacturers coming up with innovative designs brought to life with the help of superior manufacturing processes.
Now if someone designs a new ultra wide angle lens today it will look nothing like this Hologon. High resolution sensors with filter stacks, aspherical elements, digital corrections – technology simply moved on.
So trying to use this designed-for-film lens on a digital camera also comes with some hardship: the lens needs to be modified, there is added color cast as well as vignetting and because of the protruding rear element it still cannot be used on every mirrorless camera.
In terms of optical qualities this is generally a fine lens though: contrast and resolution are good to very good, lateral CA well corrected, distortion and purple fringing non existent. And the mechanical design is as minimalistic as it is effective.
Still, there are lenses available that can do its job better for less money and with less hassle. But I also cannot deny that it was an interesting and enjoyable experience using this lens, as – especially considering its size and age – it is still a remarkable piece of optical engineering and there has never been something quite like it again.
These days you can only find this lens used, as always a good starting point is ebay.com | ebay.de (affiliate links), they start selling at $1000
The adapter for converting it to M-mount can also be found on ebay.com (affiliate link) for $450
Further Sample Images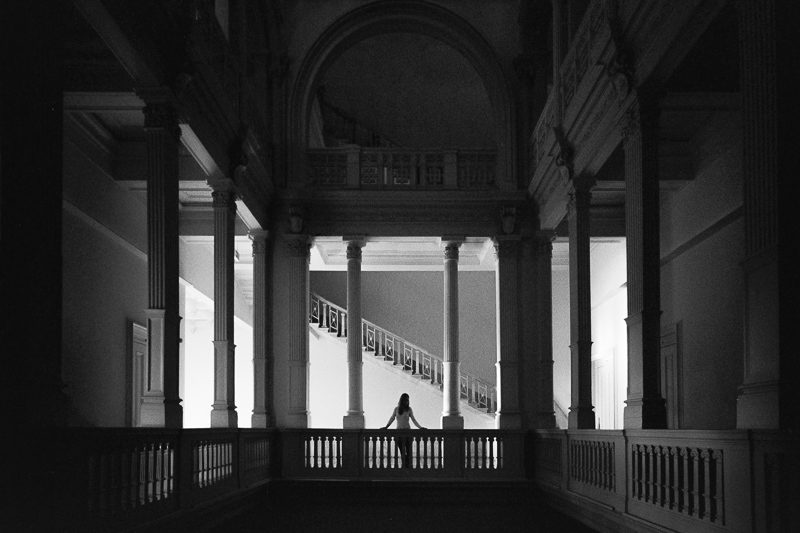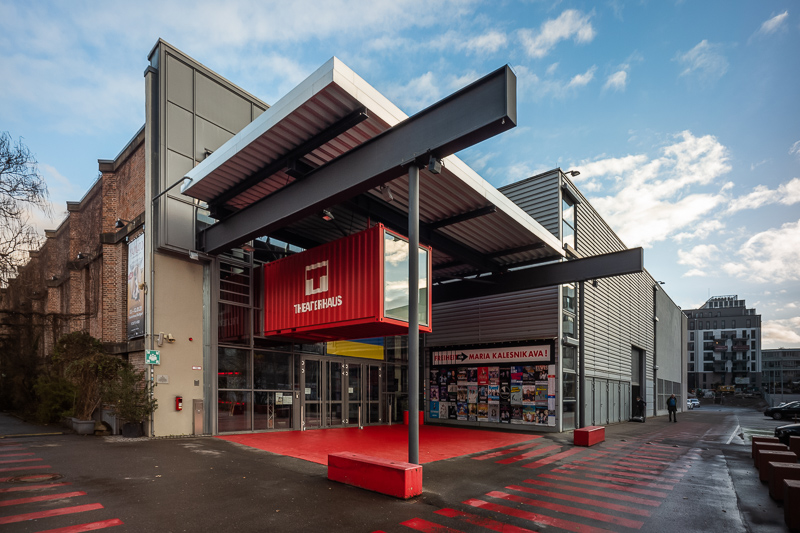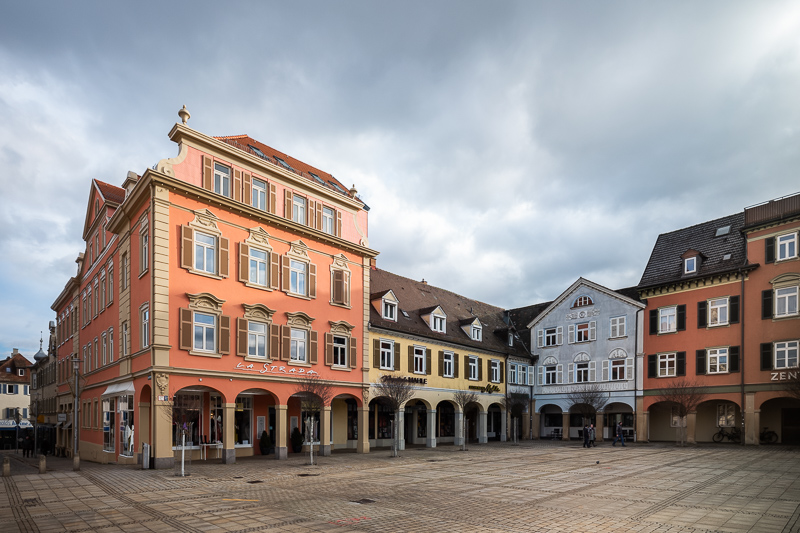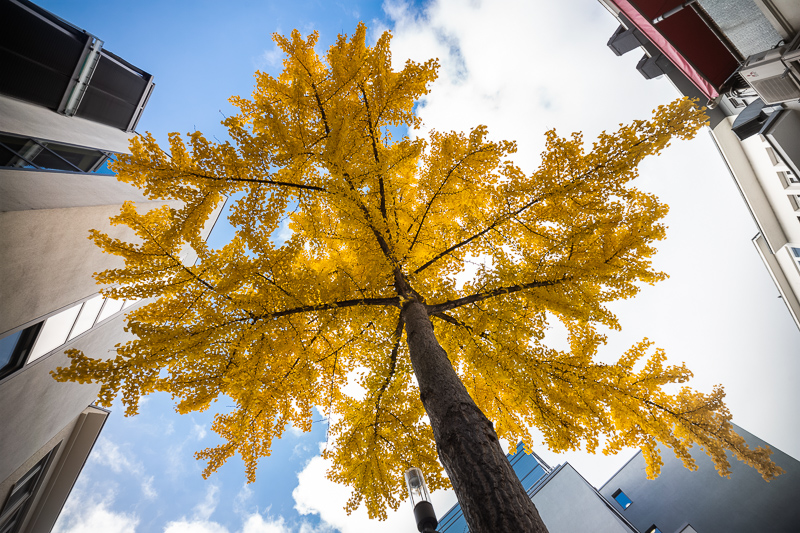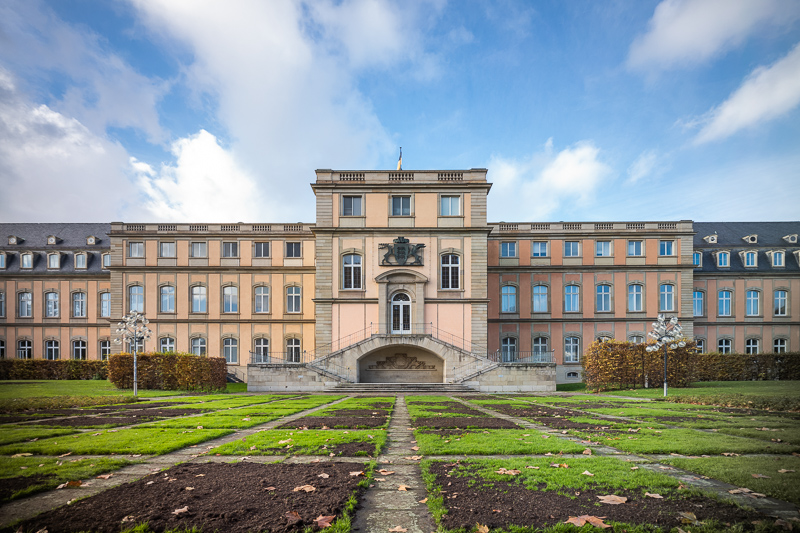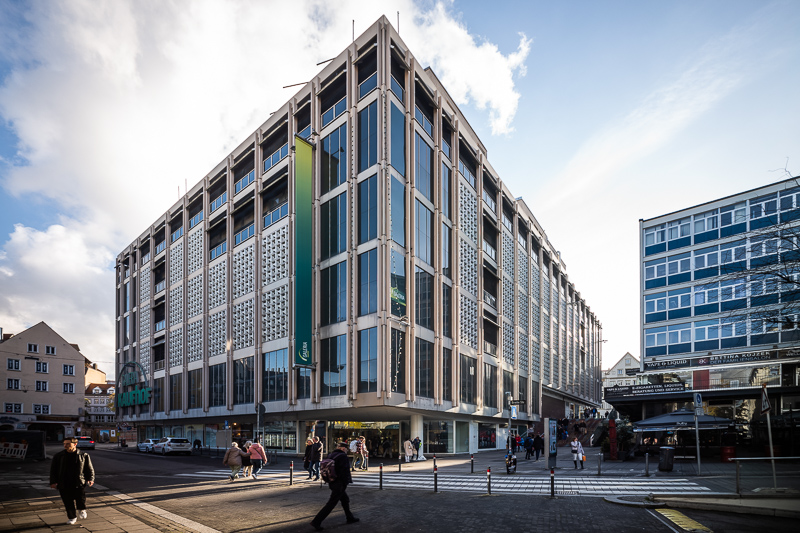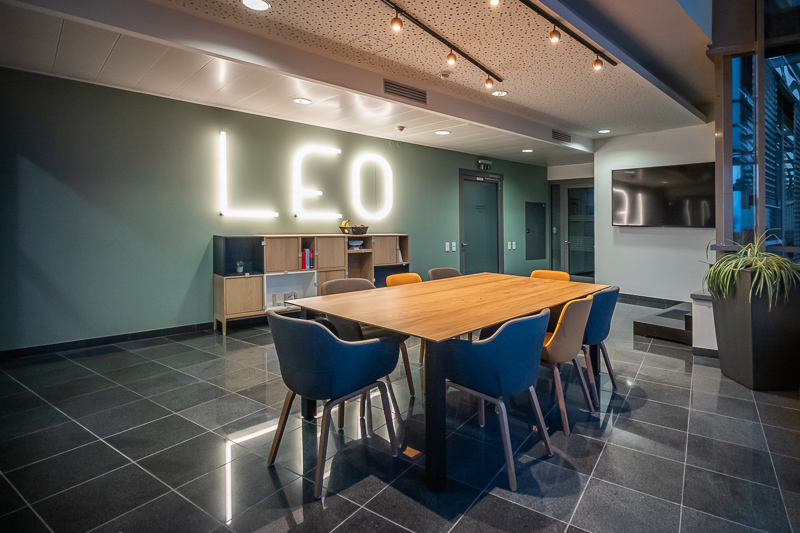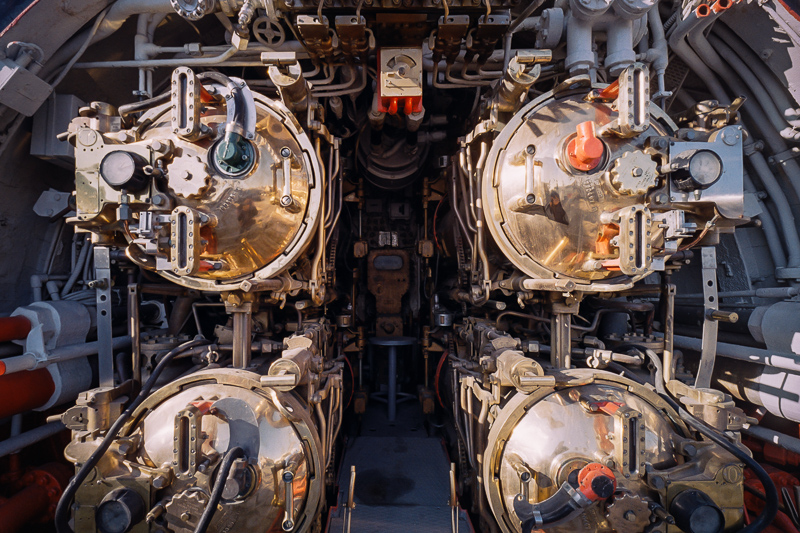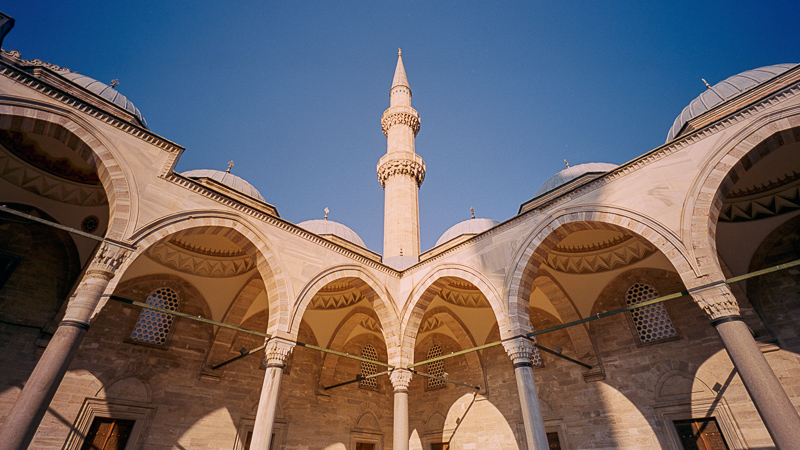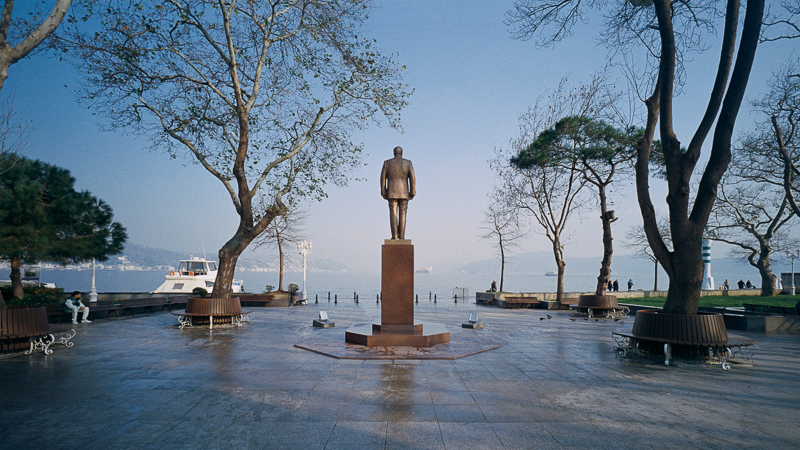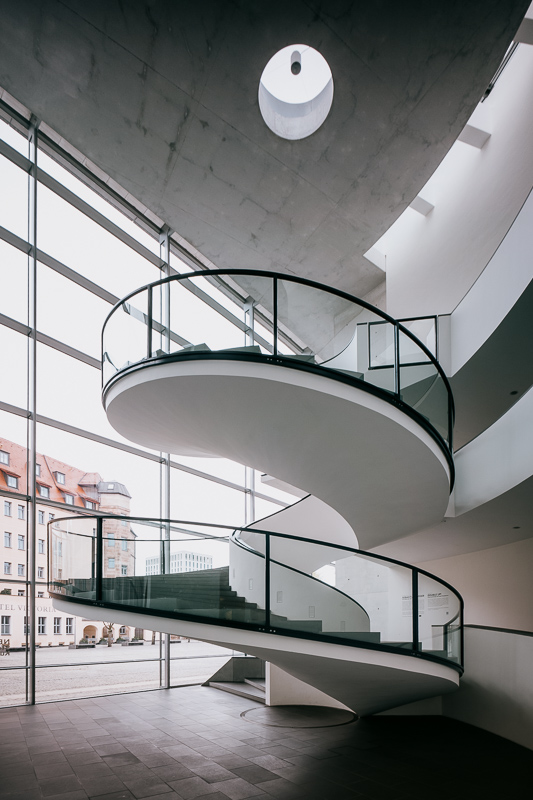 You can find most of the sample images in full resolution here.
Further Reading
Support Us
Did you find this article useful or just liked reading it? Treat us to a coffee!


via Paypal
The following two tabs change content below.
My name is Bastian and I am your expert here when it comes to ultra wide angle lenses, super fast portrait lenses (ranging from a 50mm f/0.95 to a 200mm f/1.8) and I also have reviewed way too many 35mm lenses. Don't ask me anything about macro or wildlife shooting though.