Introduction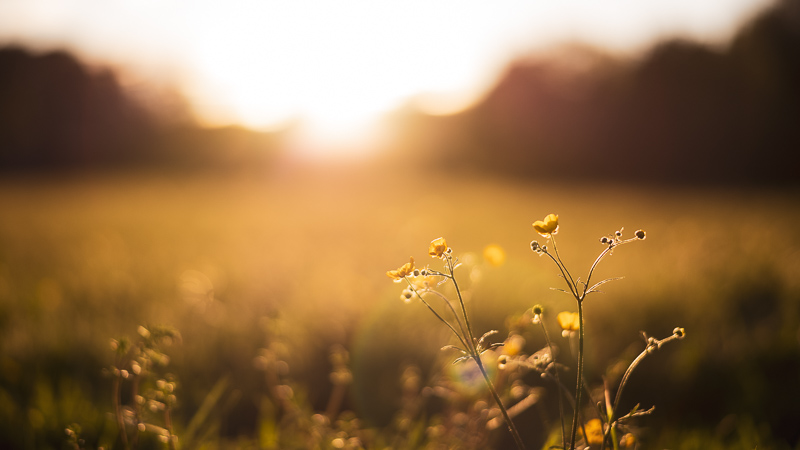 I received quite a lot of feedback on my Leica M10 review especially regarding the B&W pictures – of which there were clearly more than there are usually to be found in my other articles – and I was asked to write a piece on how I process my B&W images. Then in the Voigtlander VM 35mm 1.2 III review people asked how I archive that vintage/film look, so I decided to combine both in one article.
General Remarks
Background Information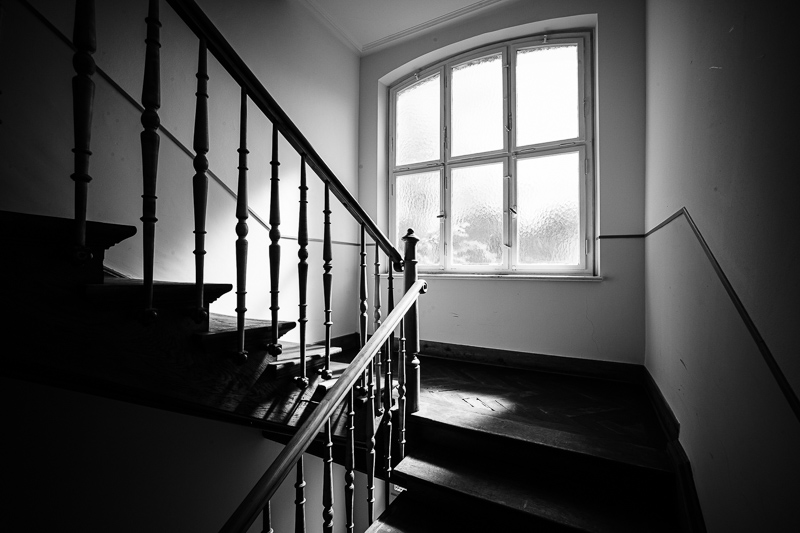 Unlike David I have not been shooting analogue B&W film and I also have little interest in doing so, as that would mean having to fiddle with color correction filters all the time. Same would also apply to a digital B&W camera; the slight benefits in resolution and dynamic range over a color bayer array sensor could never outweigh these massive disadvantages to me.
But even if you are in the same position: it helps a lot to get some understanding on "pure" B&W photography even if you only want to convert your color images. I can personally recommend two books on this topic: "The Essence of Photography" and "The Art of Photography", both by Bruce Barnbaum, cover these topics in great detail and understandable even to those who did not grow up shooting B&W film.
Software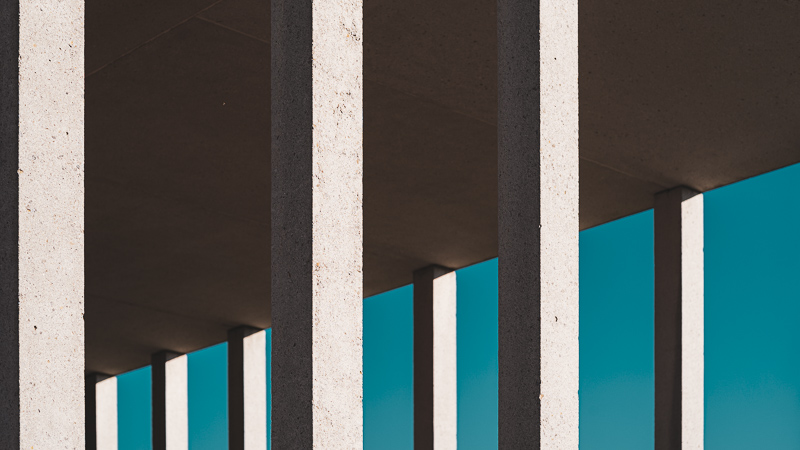 There are endless ways to edit your images. I do almost all of the editing in Lightroom. Not because I think it is the best software out there to do it (I don't know which is) but because it is the software I have most experience with and can get to the results I want with relative ease.
But this also means that some parts of this article may be less useful to you if you are using a different software to process your images.
There are no presets here
Many people will try to sell you presets for more or less money (some are also free). Their advertising will claim they will easily give your pictures the "best", "timeless", "unique", "high-quality", "authentic", "stylish", "modern", "retro", "vintage" look that you want.
Yeah, sorry. It doesn't work like that.
I did gather/create some presets for myself but they are often merely a starting point. Furthermore, a preset may work well for lens A on camera B but can give completely funky results when using lens C on camera D.
Also, the input is important: if you took a dull, low contrast picture no preset will turn it into an amazing high contrast one and it will be similarly hard to get a soft boudoir look from a scene with harsh light.
Camera and lens don't really matter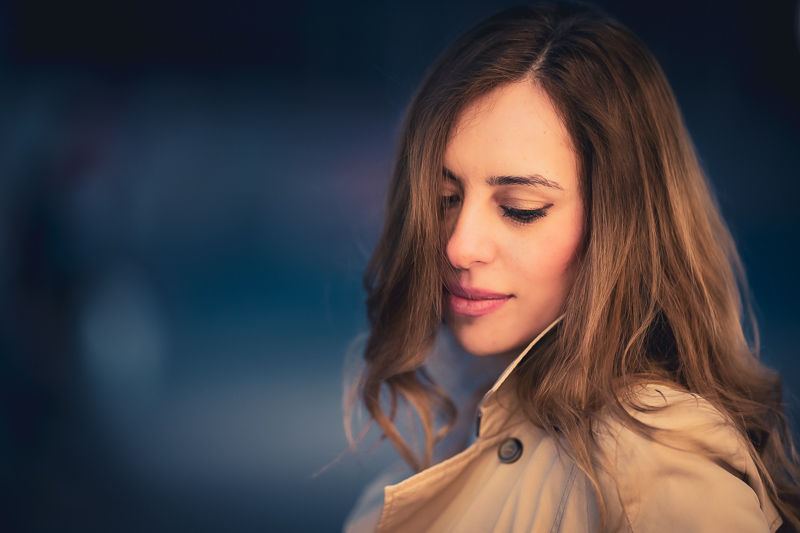 Leica and Fuji fanboys won't like to hear this, but when editing pictures to get a certain look it doesn't really matter what lens or camera you are using. A slight change in white balance, hue or contrast is often enough to even out these differences.
To me the actual problem with all these color science discussions seems to be this: many people don't know what they actually like or want. They may be able to tell they like pictures taken with their Olympus camera more than those taken with their Panasonic, but they don't manage to see what these differences actually are.
If you know what you want it is pretty easy to edit pictures accordingly, so better spend time finding out what you like, instead of trying to make your Sony files look like Canon files.
Nevertheless: if you want a soft look in your portraits you may not want to use your super high resolution macro lens and if you want tack sharp, contrasty landscape shots you may not want to use your 40 years old hazy wide angle lens. But I guess you already knew that.
Black and White
Leica M10 | 7Artisans 28mm 1.4 FE+ | f/1.4
With black and white pictures I often go for high contrast with clearly defined blacks. Some of today's cameras allow you to recover the dark parts of your image with ease, but this is not necessarily something you should always be doing. I prefer to direct the viewer's eye to the interesting parts, and the dark parts sometimes aren't that interesting.
In this picture I want to increase the contrast, so it is obvious to start increasing it (+80), when you do that the dark parts can become pretty dark, so I light these a bit (shadows +10, blacks +40) and also the highlights were too blown out, so I reduced the exposure here (-40).
The 7Artisans 28mm 1.4 I was using here is actually a pretty high resolution lens, so I reduced structure (-30, gives smoother skin) and clarity (-15) here, for a slightly softer look.
Of course I also adjust the global exposure, if necessary.
The "Black & White Mix" is a very mighty tool: it gives you the opportunity to use any kind of color filter in post.
What I often do is make the blue darker for a more dramatic sky in landscape/architecture shots and sometimes with portraits make the red darker, so that lips stand out more (which is what I did here by dialing in red -20).
Sometimes I also adjust the tone curve a bit. Even small changes can have a big impact here, so you need to be careful what you are doing.
For this picture I used the "medium contrast" setting as starting point and then further increased the exposure on the midtones and reduced it on the darker parts, which further adds to a more contrasty look.
As I cropped the image to 16:9 – by which I cut off the original vignetting of the lens – I also added post crop vignetting (-20).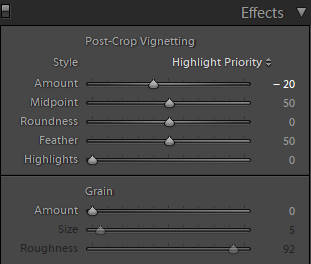 Sometimes converting an image into black and white can also save the day. Especially as wedding, concert or reportage photographer you cannot always control the lighting and every now and then you will run into a situation where there will be lights with different color temperatures in the frame.
Evening out different color temperatures in a single picture can be a tedious, sometimes next to impossible task.
After a conversion to B&W this is usually not a problem anymore, therefore I often use a B&W conversion here to "rescue" an otherwise not usable picture.
Vintage Look
Leica M10 | Voigtländer VM 35mm 1.2 III | f/1.2
When it comes to "film" or "vintage" look everyone will think of something else. For some it is just a high amount of grain, for some it is a desaturated low contrast look and then for some it means not so neutral colors.
Personally, I get nothing from increased noise (or grain), but I sometimes like slightly alterated colors and a less contrasty look. The picture on top of this chapter is an example of this and I will tell you what I did in post here to archive that look.
A few updates ago Adobe introduced the "Profile Browser" to Lightroom, imho one of the most useful additions lately. Essentially these are presets, but unlike presets you can easily adjust the strength of the effect and there is a nice overview of what the different profiles will look like in small thumbnails.
Often when there is a picture I don't yet know how to process I just browse through these profiles and see what fits.
Actually, many I don't find particularly useful, but "Modern 08" I use frequently, as it is a good starting point for that look that we want to archive here.
Modern 08 has been used for all the color pictures in this article.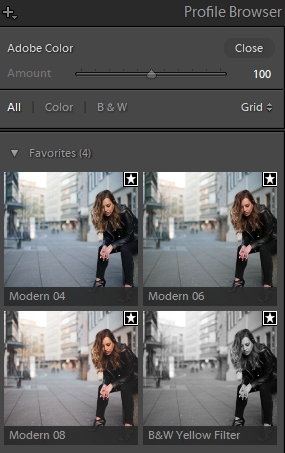 Modern 08 reduces contrast quite a lot, so I increased contrast (+60) and make some further adjustments to Highlights (-75), Shadows (+60), Whites (-30) and Blacks (+70). And also make similar adjustments to the tonal curve as in the B&W picture.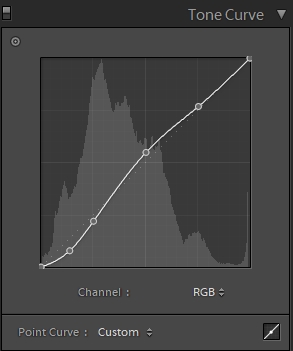 Reduction of Texture (-25) and Clarity (-30) were added for softer skin and softer overall look (especially in the out of focus areas).
Often I make local adjustments where I think they are needed. Here in the original picture the face was too saturated for my taste, especially compared to hands and feet. So I used the saturation slider on the skin to reduce the saturation a bit.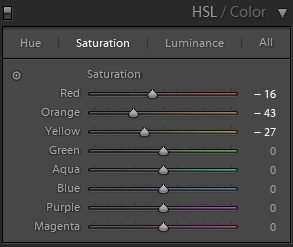 The Voigtlander VM 35mm 1.2 III vignettes so much at f/1.2 that even after cropping to 16:9 no post-crop vignetting was needed.
You remember how in the beginning I said camera and lens don't really matter here?
I have a shot from the same scene with the Sigma 35mm 1.2 Art on the Sony A7rII. Different camera, different lens.
At first a Before/After comparison again:
Sony A7rII | Sigma 35mm 1.2 Art | f/1.2
I used exactly the same editing as before, with these minor changes: Temperature -200, Tint +2 (as the Sigma/Sony picture was slighty warmer and greener), Contrast -20 (Sigma is contrastier), Post-Crop Vignetting -11 (as the Voigtlander has stronger vignetting than the Sigma).
Here you can see both in direct comparison:
Before: Leica M10 | Voigtländer VM 35mm 1.2 III | f/1.2 | After: Sony A7rII | Sigma 35mm 1.2 Art | f/1.2
You can still try to look for tiny differences, but to me the look is pretty much the same.
Sidenote: when going through the pictures from this set in my Lightroom library I always have to check the Exif to see what camera/lens combination has been used for a given shot…
Final remarks
I tried to show you here how I edit my pictures to give them a contrasty black & white or a "washed out" vintage look.
Processing your images is a matter of taste, and even if these styles of editing don't meet yours, I hope I have still been able to show you some tool in Lightroom that you haven't been using before and that might prove useful to you in the future.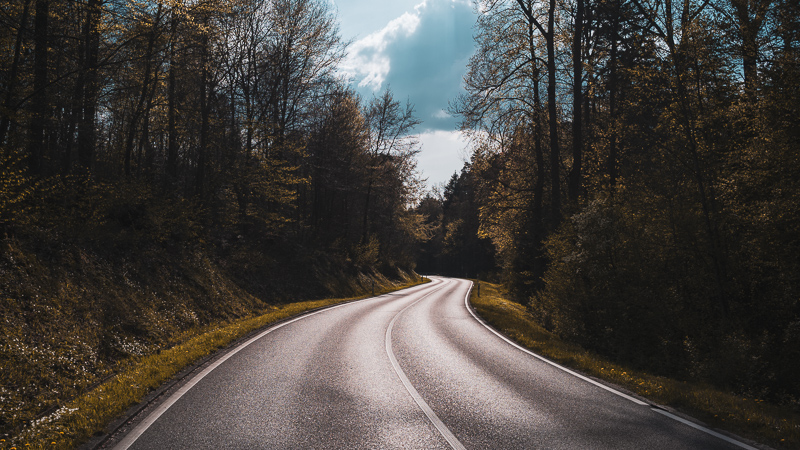 I also have articles here how I processed a blue hour cityscape and a milky way picture.
Further Reading
Support Us
Did you find this article useful or just liked reading it? Treat us to a coffee!


via Paypal
The following two tabs change content below.
My name is Bastian and I am your expert here when it comes to ultra wide angle lenses, super fast portrait lenses (ranging from a 50mm f/0.95 to a 200mm f/1.8) and I also have reviewed way too many 35mm lenses. Don't ask me anything about macro or wildlife shooting though.