Introduction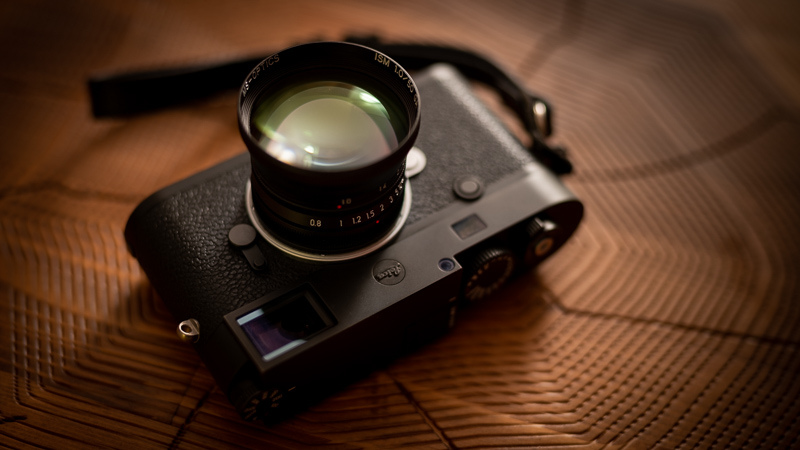 Leica M10. The Camera. Photography reduced to its essentials. This is what Leica says about this camera. If you care what I think of it: keep on reading.
Update: this article is now 3 years old and because of it some Leica fanboys still show up outside (or rather in the comment section) with pitchforks and torches. Joking aside, this is one of the most commented-on articles I ever wrote, reason enough to revisit it and see what happened in the meantime and also tackle some arguments from the comment section.

For many people owning a Leica camera is a dream. But why is that so? Is it simply the high price tag, the Bauhaus look or the huge "Made in Germany" writing, not hidden on a sticker at the bottom of the camera, but easily visible on the back?
It surely isn't image quality or ease of use. You get more of both, elsewhere, for less. This is why Leica cameras are often perceived as vain men's luxury items, that happen to be able to take photos from time to time.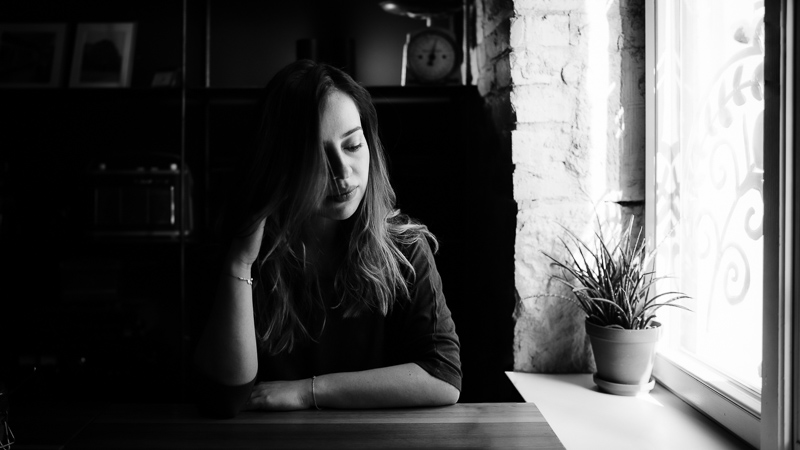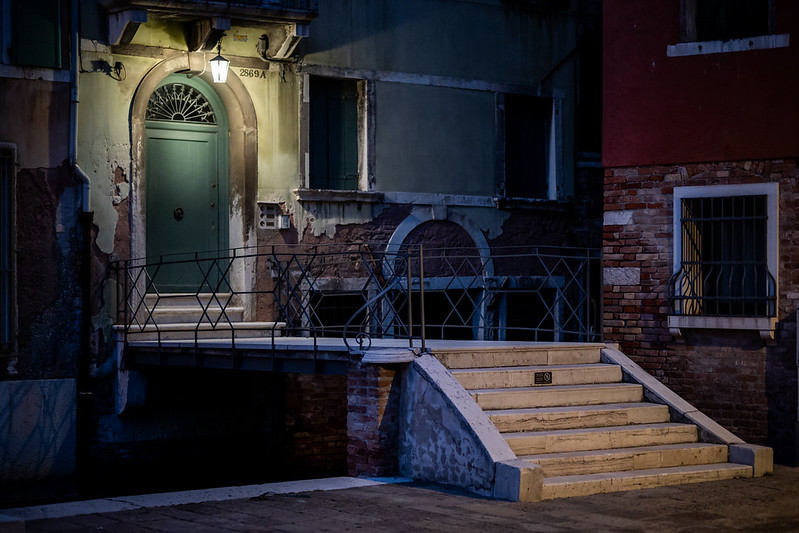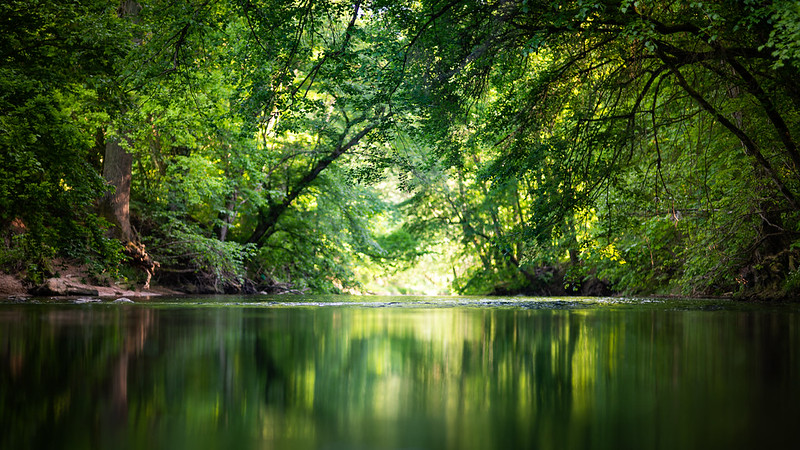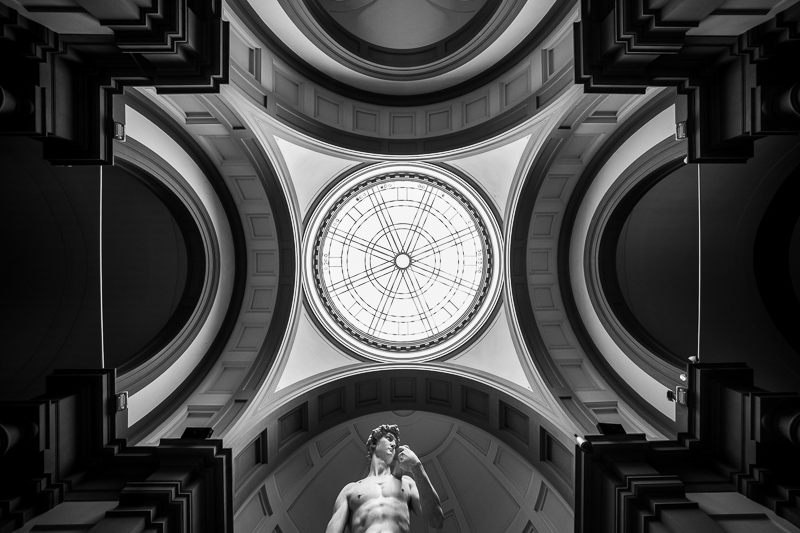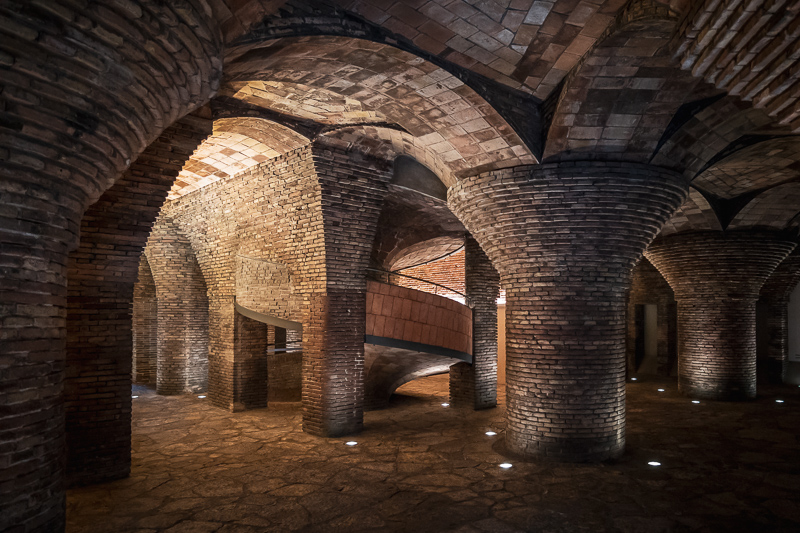 Did I dream of owning a Leica camera? I actually didn't. I always had a look at them, tried out the newest model every Photokina I went to, but in the end, especially after the arrival of the A7 series, I did not think they would improve my photography or allow me to do things I wasn't able to do before. And I didn't talk about the price yet: could I afford one at that time? Nope.
Sometimes destiny travels strange paths though, so I ended up winning a Leica M10 in a photography competition. Did I consider selling it while it was still new and worth more? Of course I did, we are talking about a lot of money here.
But then, this would have been incredibly boring, wouldn't it? So instead I decided to give it a chance and see where it gets me.
Specifications
The Leica M10 has the following specifications:
Sensor: 24mp full frame CMOS without anti-aliasing filter
Weight: 660g (without cap, including battery)
Rangefinder: 0.73x magnification, framelines for 28, 35, 50, 75, 90 and 135 mm
Electronic Viewfinder: optional accessory for hot shoe
Shutter Speed Range: 1/4000s – 125s
ISO range: 100 – 50.000 (Auto ISO 200 – 50.000)
Liveview: yes
Auto focus: no
Image stabilizer: no
Mount: Leica M
You may also have a look at Leica's official page.
New the Leica M10 cost $7995, but it has since been replaced by the Leica M10r and M11. So these days you can find used M10s on ebay.com/ebay.de starting at $4500 (affiliate links).
Handling
There are clearly different user types. Some who "just want to take pictures" are probably fine if the camera only comes with a shutter button. This is true for all those Fuji Instax (and similar) cameras. Picture comes out too bright or too dark? Who cares, as long as it was fun taking a picture in the first place.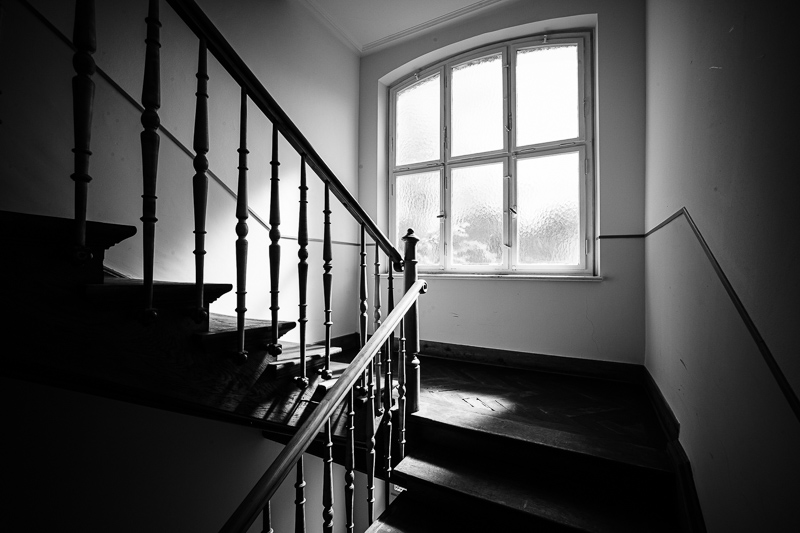 I am not in that category. I need my pictures to come out in the best possible way. When I take a picture of bride and groom at a wedding I need it to be perfect. When I see one of the pictures I took hanging in their apartment afterwards I don't want to think "Oh, the sky is blown out, maybe I should have checked the picture I took on the camera screen and readjusted the exposure and then taken another one". It doesn't work like this for me.
So first, consider in which category you are, it may vastly change your perception on certain aspects I will be talking about.
The Rangefinder
If you were born in the 80s or even after that you may not even know what a rangefinder is: it is an inaccurate and archaic focus mechanism.
I won't go too much into detail how the rangefinder works here (there are clearly enough sources out there if you want to learn more) but I will tell you what it means for you and your photography and where its limits are.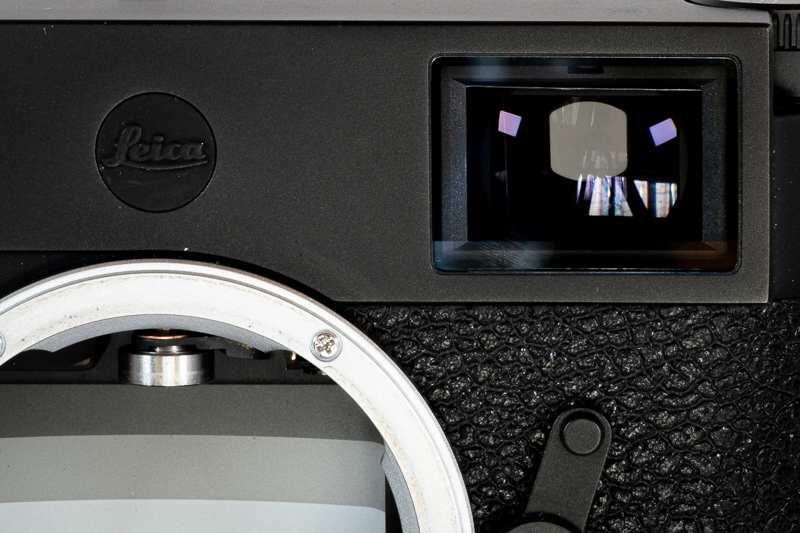 It is an optical finder, but what you see through it does not change when changing a lens or the lenses' aperture (unlike EVF or (D)SLRs). Instead you get framelines with compatible lenses that will roughly show you, what should be in the frame, but framelines are only available for 28, 35, 50, 75, 90 and 135 mm.
Even without glasses it is sometimes hard for me to see the 28 mm framelines, the 135 mm framelines are so small, it makes it hard to decently compose. Furthermore the framelines are not exactly accurate at all distances, which also makes exact composing harder.
If you want to use the rangefinder only I would recommend to stick to lenses with 28-75 mm.
For wider lenses it is mandatory to use Liveview or get an optional viewfinder, more on this in the next section.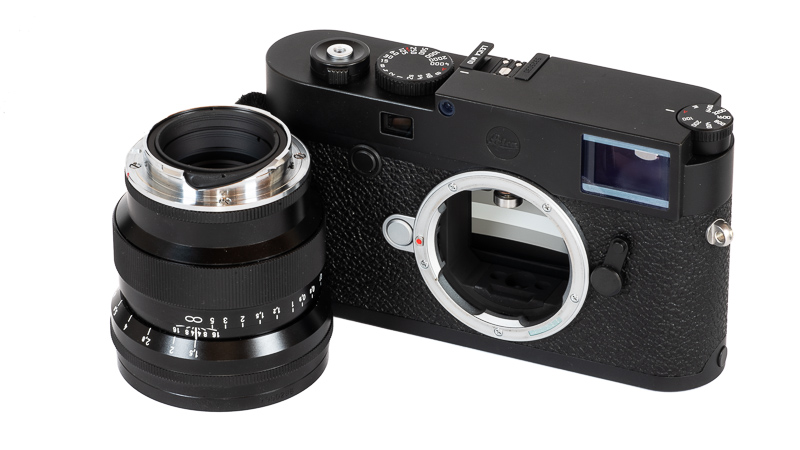 Compatible M39 and M-mount lenses have a so called "rangefinder coupling", a small metal piece attached to the helicoid of the lens that "tells" the camera at what distance it is currently focused at.
Quite a few problems derive from this: this metal piece needs to be perfectly calibrated across all lenses and cameras from different manufacturers. Interestingly only the newer chinese M-mount lenses allow you to adjust the lens yourself. If you have a Voigtlander lens that isn't properly calibrated you are pretty much screwed.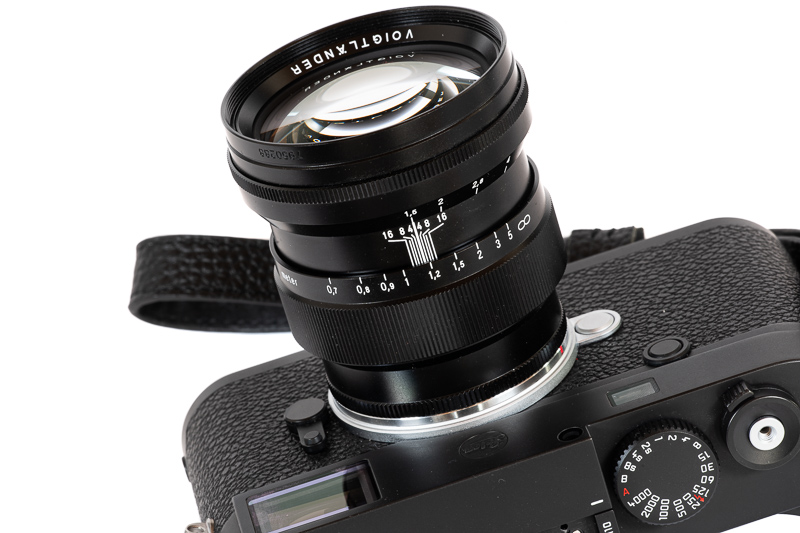 Another problem is, that the focus range of this mechanism is limited to 0.7 m to infinity and most mechanical lens designs follow that. For longer lenses this does not make a big difference, but shorter lenses for other systems can usually be focused much closer. There actually are some M-mount lenses that can be focused closer than 0.7 m (when using Liveview or the external electronic viewfinder) but these are the exception. Their number is steadily increasing though.
Apart from the framelines the only information displayed in this finder are ISO, EV compensation (both only when you change them) and current shutter speed.
We didn't talk about the elephant in the room yet: focus accuracy.
The split image is in the center of the frame so you have to use focus-and-recompose, which is something I generally recommend not to do at wide apertures as your subject may not be in the plane of optimal focus anymore after recomposing.
Furthermore the split image only works well on clear vertical structures and "human eyes" don't exactly fall into this category.
Leica knows this, so this is what the M10 manual says about accuracy with fast lenses.
If you use mainly wide and slow lenses you will most likely "be fine" with the rangfinder mechanism. Actually I have also been fine with the 7Artisans 28mm 1.4. But if you use fast portrait lenses like the Voigtlander VM 75mm 1.5 or Leica 90mm 2.0 I advise to use the optional electronic viewfinder or Liveview to get consistent results, especially under dim light.
The situation with regards to lens flares should also be mentioned. In many of my reviews I write that certain artefacts can be avoided by slightly reframing or shading the lens, but to do that you have to see them first and this is also not the case here.
An even bigger issue is that focus shift cannot be accounted for when only using the rangefinder. With such lenses it is also advisable to use an optional finder or Liveview.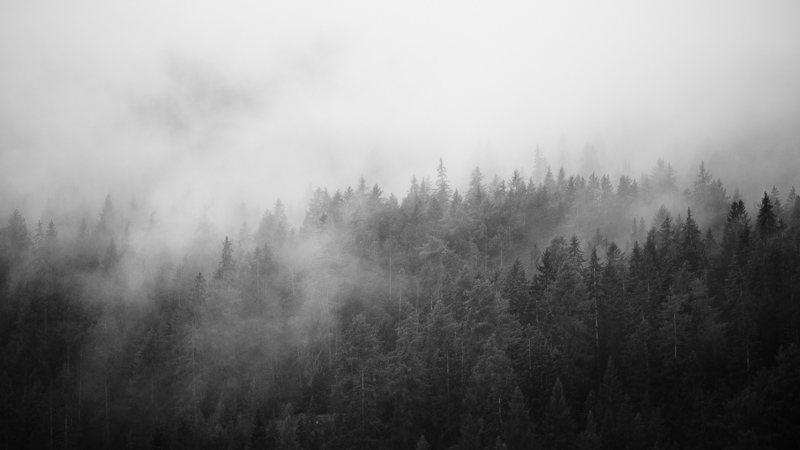 Some of my friends who have used the camera were asking what is the benefit of this rangefinder focus mechanism. It was – and still is – hard for me to name even one, actually. The only thing I could come up with is seeing more of the surroundings if using a lens of 35 mm or longer which can be a benefit in street photography.
Whether this outweighs the disadvantages is up for you to decide.
On the Leica M10 I rarely use the rangefinder: too clunky, too inaccurate. Even when shooting stopped down with lenses in the 28-75mm bracket I prefer the Liveview mode for the more user friendly light metering, the WYSIWYG exposure compensation and to allow for actually accurate framing, the latter being something I find especially crucial.
Electronic Viewfinder EVF 020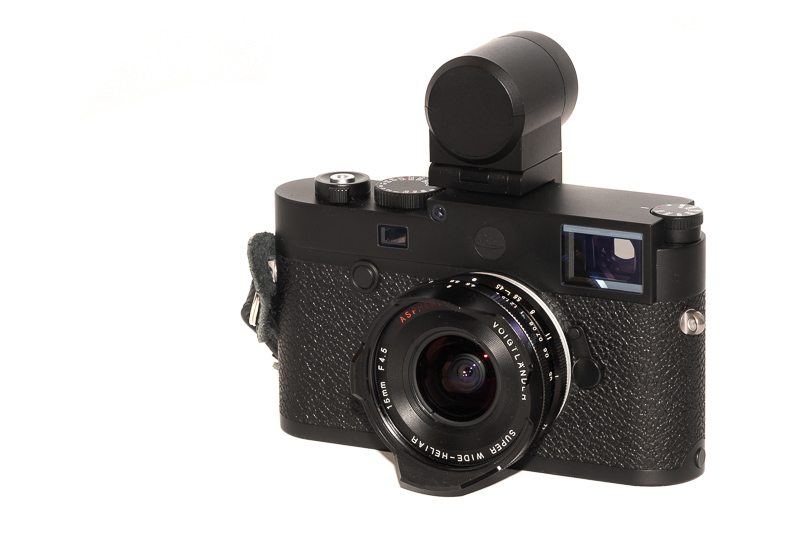 If you want to use lenses that are wider than 28 mm and you don't want to use Liveview all the time this accessory is pretty much mandatory.
It is expensive (affiliate link), it is ugly and the quality can best be described as "soso". Leica has access to some amazing electronic viewfinders (Q(2), SL(2)), but this is not one of those.
The colors often look pale and washed out and the dynamic range is not up to today's standards either.
It gets the job done, somewhat, but I would take any A7 series' viewfinder over this one any day.
There is focus peaking available but you cannot adjust its strength. Generally I found it to be too sensitive, which is why I often have to turn it off to properly focus.
Customizable over- and underexposure warning (known as "Zebra" among Sony users) is also available.
Many people claim having connection issues with the EVF 020 and I also had to remove and reattach it to get it working again a few times.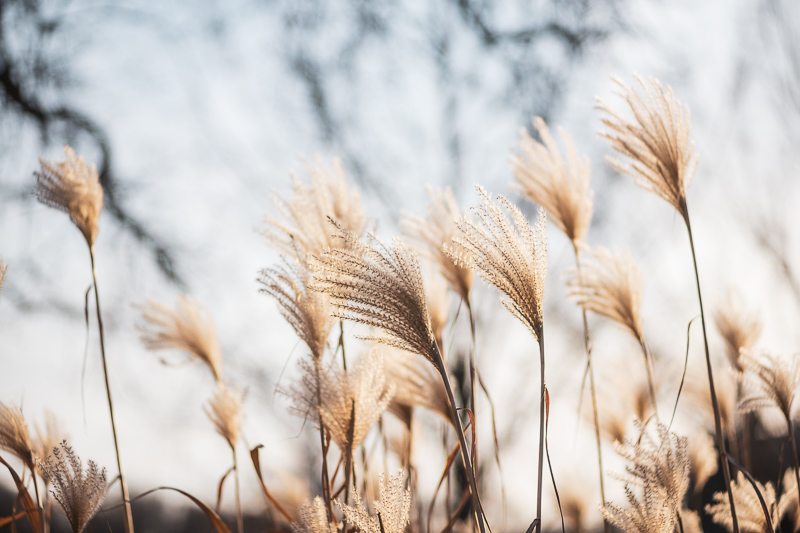 I ended up only rarely using the EVF 020, so rarely that I decided to sell it. I was always afraid of damaging it when putting the camera with EVF attached back in the bag, it sometimes had connectivity issues and it completely ruined the one thing the camera has actually going for it: the cool design.
With the introduction of Leica M11 we saw the release of a new EVF as well, the Visoflex 2 (affiliate link). It is technically compatible to the M10 series cameras (after a firmware update) but – compared to using it on a Leica M11 – only a smaller portion of its screen will be used, probably because the possible output resolution of the M10 series' hot shoe connection is the bottleneck.
So in the end, I am mainly using the M10 as a point and shoot with the rear LCD these days. And I still really wish it was at least tiltable.
Metering
The metering of the M10, compared to other modern cameras, it sucks in rangefinder mode (and there is only one metering method in rangefinder mode). It simply sucks. For bright scenes better dial in +1 EV, for dark scenes better dial in -1 EV to start with, but this can still be off by a lot. If you have already been shooting Leica M cameras for decades you might feel right at home though.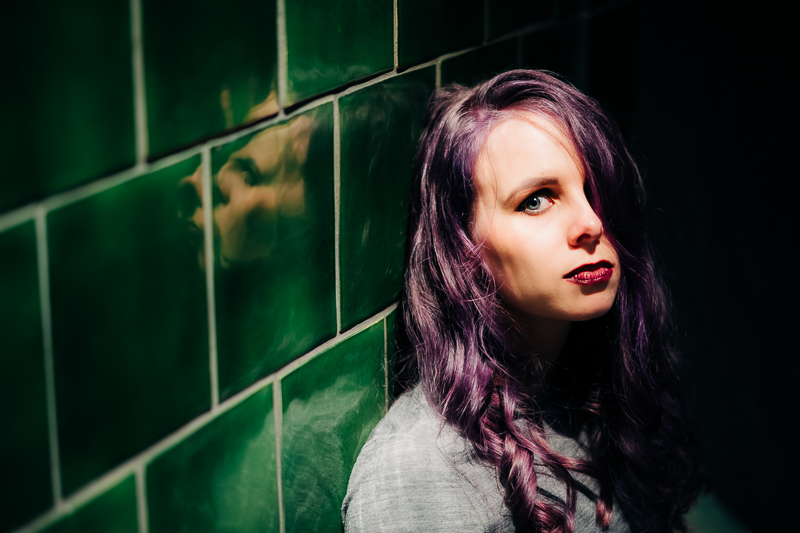 In Liveview/EVF mode you can choose between multi, center weighted and spot. While I would generally prefer multi, I found center weighted is closest to the rangefinder mode metering. So if you often switch between rangefinder mode and LV/EVF mode you might be better off with center weighted, as using completely different metering methods means that you constantly have to adjust the exposure compensation dial when switching between these two.
I rarely use the rangefinder to focus anymore, so I am going with multi here.
Button layout / Menu
There are not that many buttons to begin with and while there are a few minor things you can change about the behaviour of some of those, they are generally not programmable. There isn't even one button that you can assign a custom function to.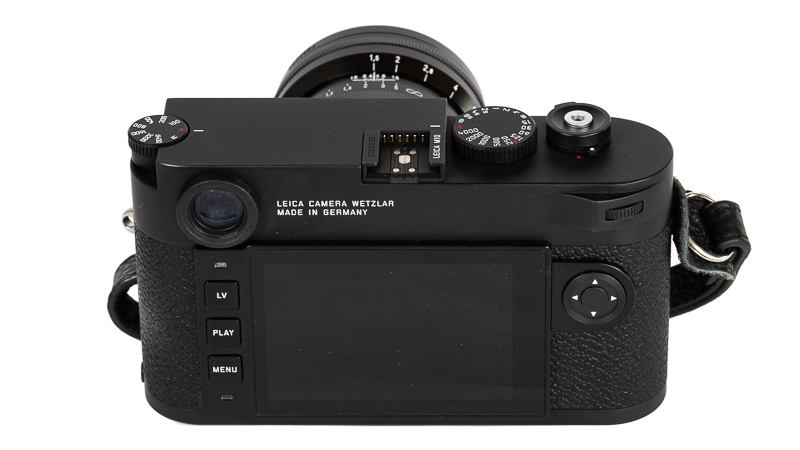 While some people claim that fewer buttons make a camera easier to use I most certainly disagree: many of the buttons have more than one function here and to get access to some functions you even have to press two buttons at the same time. Not very intuitive.
I also missed having a button for AEL, self-timer and to toggle focus peaking.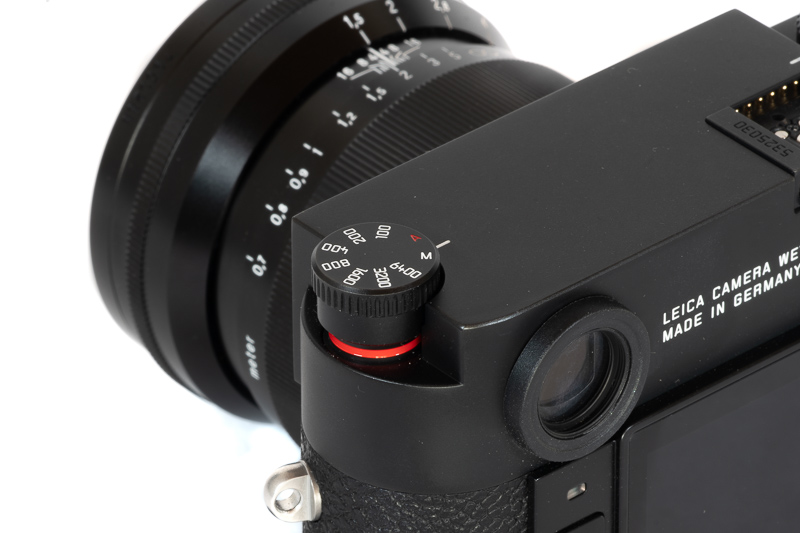 The ISO dial, generally a good idea, is a pain to use: the knob has to be lifted first before you can change the ISO and lifting it is not that easy or intuitive actually.
Another nuisance: despite DXOmark showing that there actually is a higher dynamic range captured at ISO100, Leica decided to introduce a stupid firmware update that will limit the Auto ISO base ISO to 200 only.
So the only reason I ever touched that ISO dial is to change from Auto ISO to ISO 100 with fast lenses in bright conditions (to avoid overexposure because the fastest shutter speed is only 1/4000s) or if I wanted to maximize the dynamic range in tripod based shooting.
The menu is quite okay. There even is a custom menu where you can add the functions you need most, but unfortunately you cannot add sub functions. For example: focus peaking can be found under focus assist. You can add focus assist to the custom menu but not focus peaking directly.
I also miss an AEL button in everyday shooting and it is utterly ridiculous that you cannot turn off the long exposure noise reduction.
Some people in the comment section also said how complicated the menus of other modern digital cameras are and that they don't want to spend hours on setting up the camera first before using it and what a relieve the simplistic Leica cameras are by comparison. This is one of the most ridiculous arguments I have ever heard. You can pick up any modern Nikon/Canon/Sony camera and just shoot like you can do with a Leica M without wasting any time thinking about that dreaded menu!
What I don't understand is: how can it actually bother someone if a camera has menu options for more advanced users that know how to use them? My car has cruise control. I don't need it, I have never used it. Still it doesn't make me think a car without cruise control would be any better. Why would it be? Surely there is someone out there that can make good use of it.
Battery door / Tripod Socket
To change the roll of film you had to detach the bottom plate of the analogue Leica M cameras. For sentimental reasons this is still the case with the M10 series cameras to get to the battery or SD card.
To my surprise removing the bottom plate is slightly less bothersome than I would have expected: only a very small rotation of the wing screw is necessary.
No third party manufacturer bothers to make batteries for this camera, so you have to buy the outrageously priced original batteries and you will probably want a spare one.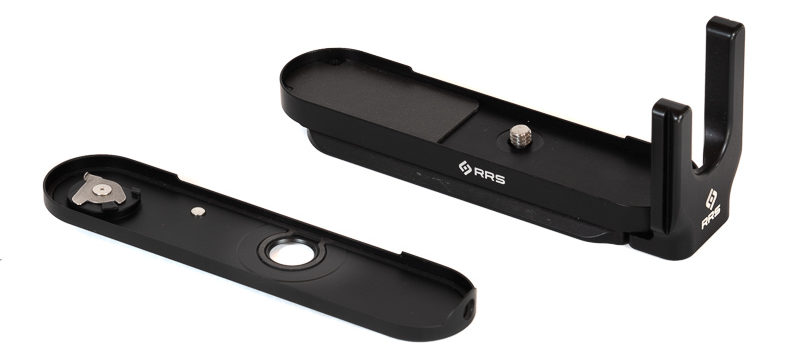 For stability reasons the tripod socket is connected to the camera itself though, not to the removable bottom plate. So if you want to use an arca plate you always have to remove it first in order to get to the battery or SD card. Unacceptable.
Your only option here is buying the RRS L-bracket (affiliate link) which will replace your original bottom plate. I bought it as it is kinda mandatory for the review work. When I don't plan on using a tripod I prefer using the normal plate for the sleeker looks though.
The Leica M11 does not feature this bottom plate anymore, instead the SD card is hidden directly under the battery. Seems I wasn't the only one who thought this removable bottom plate is a bit outdated after all.
Image quality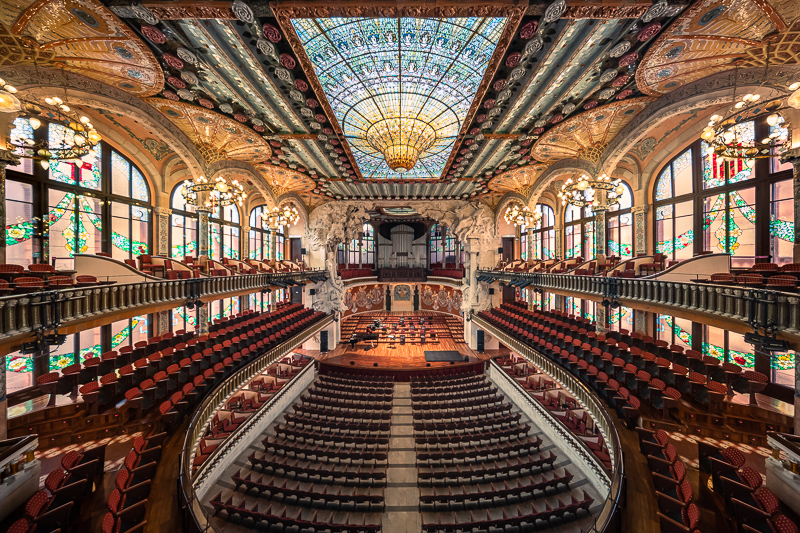 If you don't want to read the whole paragraph I will summarize it for you: it is okay.
If we look at DXOmark's sensor measurements (which I consider way more useful than their lens ratings) they rate it slightly worse than the original A7 which pretty much matches my findings.
High ISO noise is on par with the A7(II) and dynamic range slightly worse. There is no anti-aliasing filter in front of the sensor, which is a small benefit over the older 24mp Sony cameras.
I rarely had the feeling that the sensor is holding me back, but still, if you are used to cameras like the Sony A7R series or A7III you may notice the differences in certain scenarios, e.g. high dynamic range scenes or shooting at higher ISOs.
Also, Auto White Balance is not exactly doing a great job under artificial lighting, but this might also be a matter of taste to some degree.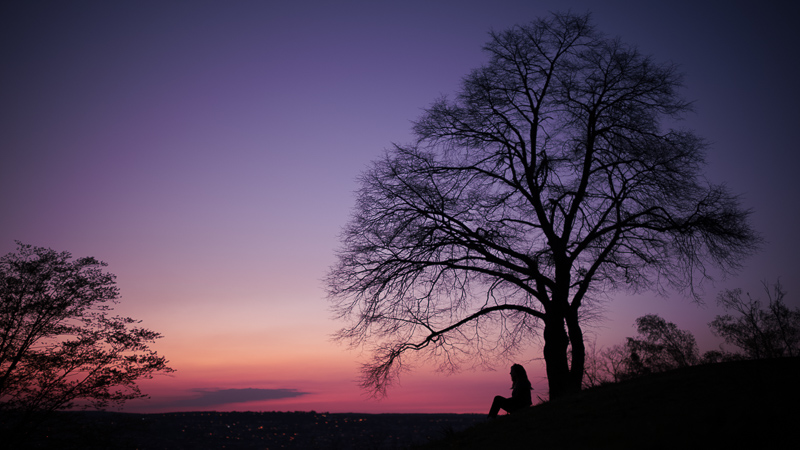 If you expected this chapter to be longer: I see no point posting high ISO or sharpness crops here. You will not buy this camera if you are looking for maximum image quality anyway.
Color Science
Some people claim how Leica cameras have the most beautiful color science which makes the pictures look significantly better compared to the competition and how this easily makes up for the higher price.
Yeah. No.
I have often shot my Sony cameras and the Leica side by side, sometimes I preferred the Sony colors, sometimes the Leica colors (before editing anyway).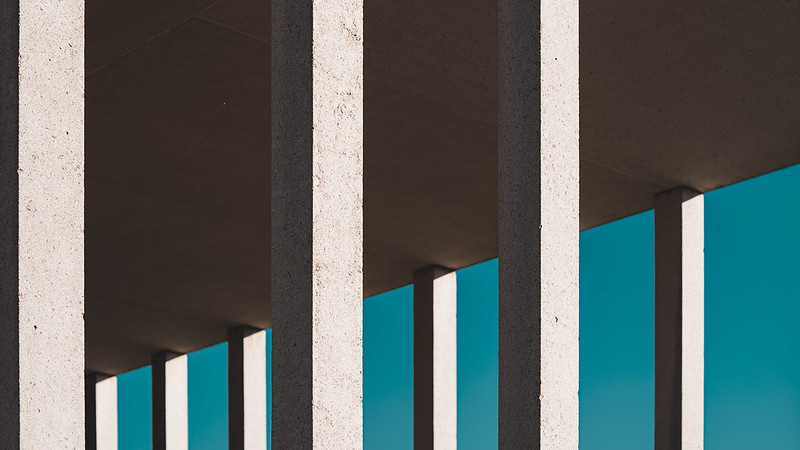 You can also have a look at this article for further reference and why we usually don't talk about color rendition in our lens reviews.
Lenses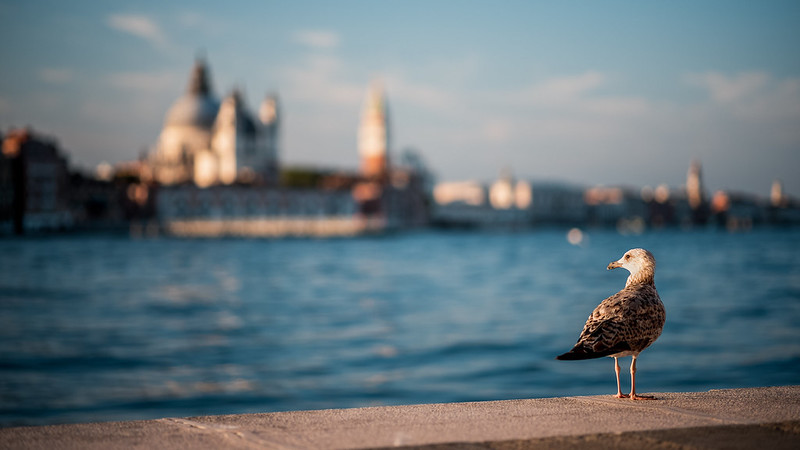 In the (D)SLR era the small yet capable rangefinder lenses were certainly one of the most appealing benefits of using a Leica camera. The shorter back focus distance (possible due to the absence of a mirror box) allowed for smaller lenses, especially when it comes to wide angle designs. This is of course no advantage over the new mirrorless cameras from various manufacturers anymore, that offer the same advantages.
Still, there are some appealing advantages when it comes to M-mount lenses or the M-mount system in general. I am not sure there is any system that attracted so many big and small manufacturers over the decades. This did not only lead to a huge amount of vintage lenses to choose from, there are still new lenses being designed to push the boundaries of the system.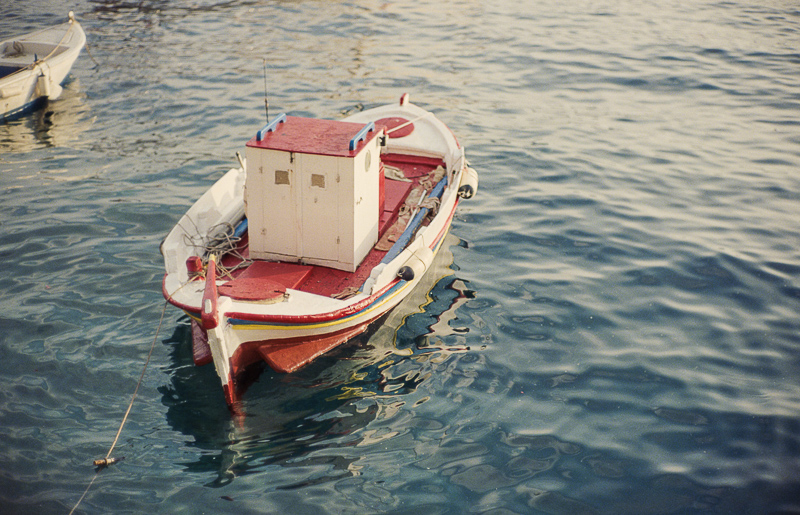 This is also the reason I ended up with a Leica M6 when looking for an analogue camera: I already had many M-mount lenses and I can use those on several different camera systems now, digital and analogue.
Because of that heritage Leica cameras come with a very thin filter stack in front of their sensor, therefore they work significantly better with lenses designed for analogue cameras than e.g. Sony's or Canon's stock cameras.
There are some – mainly wide angle – lenses that still show issues like color cast or increased vignetting though. Unfortunately this color cast varies greatly across the different digital M cameras.
An extreme example – which is very good at showing the differences between different sensors – is the Zeiss Hologon 16mm 8.0. On the Leica M10 it shows a very noticeable magenta color cast which is also asymmetrical – this apparently is true for many of the older ultra wide angle lenses.
Zeiss Hologon 16mm 8.0 | Center Filter attached
On BSI sensors that can be found e.g. in the Sony A7rII this color cast is less bothersome and also symmetrical. The modified Sony A7rII UT shows barely any color cast.
Also here I was wondering how the newer M10r and M11 with different sensor technology fare: the M10r has even more issues with color cast than the M10 and shows higher vignetting figures in the corners. The M11 shows almost no color cast (like the Sony A7rII UT in the comparison above – not surprising as it seems to be using a Sony BSI sensor) but again way higher vignetting in the corners than the M10.
I now wonder if the M10's sensor was the last one to make use of micro lenses in front of the sensor as described in the Leica M9 marketing material.
For Leica's own lenses in camera correction for color cast can be applied, if the lens has been 6-bit-coded or is manually chosen from the menu. Only Leica lenses are included of course, no Voigtlander or Zeiss lenses. There are even some lists available online which profile ought to work for third party lenses, but I can only recommend to stay away from these and fix it properly in post instead.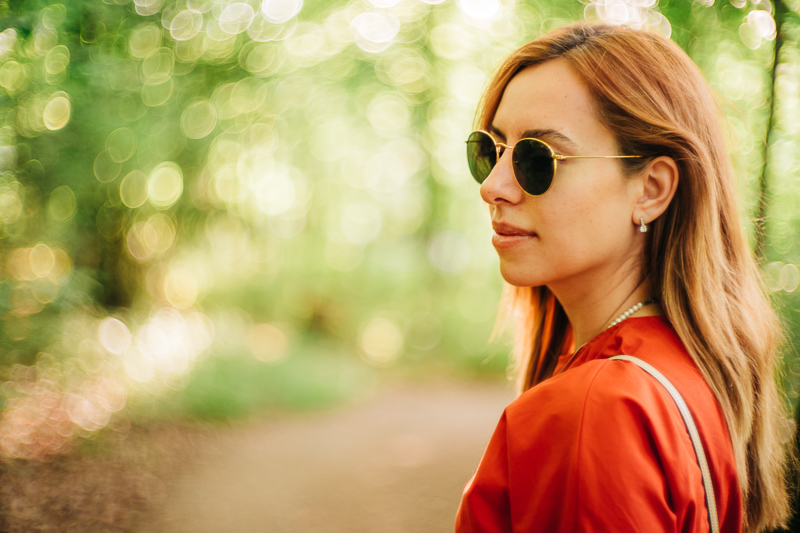 Generally lenses work best on the sensor they were designed for, so I took this opportunity to use the Leica M10 mostly with lenses that perform not so great on a stock Sony camera and where there is no direct substitute, like the tiny Voigtlander VM 15mm 4.5 II, the even tinier Zeiss Hologon 16mm 8.0, the Voigtlander VM 75mm 1.5 and some of the MS-Optics lenses.
Now if you have a collection of old rangefinder lenses you might be tempted to think that a modern Leica is your only way to go, but I would still recommend to also consider a kolari modded Sony A7 series or Nikon Z-series camera instead. You will be getting a more modern camera with better usability and image quality for significantly less money but – depending on the lens – similar and sometimes even better compatibility.
This also allows you to turn some of these lenses into autofocus lenses with the Techart LM-EA9 adapter – should that be something of interest to you.
Conclusion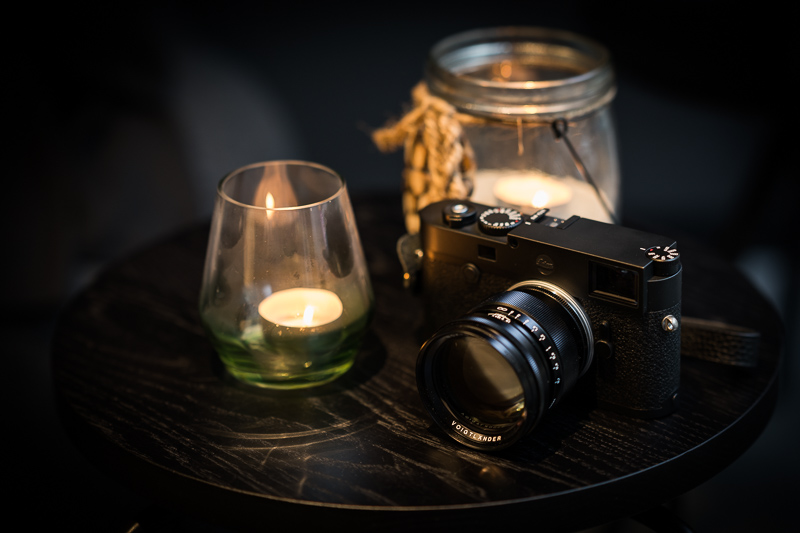 From a technical and economical point of view Leica M digital cameras are not exactly great value or a good investment in my opinion – contrary to the analogue ones.
Some people think they do in fact fare better compared to other digital cameras here, because they are still worth something after years, but let's look at the actual numbers: a used M10 is now maybe 4.400€, this means it lost 3.600€ since it had been bought new. So it lost more value than most high end fullframe cameras cost to begin with.
I still think the main reason to buy a Leica M camera is to have a reason to go to the fancy Leica Boutiques, to put it on the table in a nice café and have other people look at that beautiful piece of mechanical engineering. This is also what appeals to me personally most: the unobstrusive stylized look compared to other modern cameras.
You also buy into a story. A story from a time, where those rangefinder cameras offered clear technical advantages over other camera systems, especially in terms of size but also speed of operation. Those times are long gone, but the brand image is still there.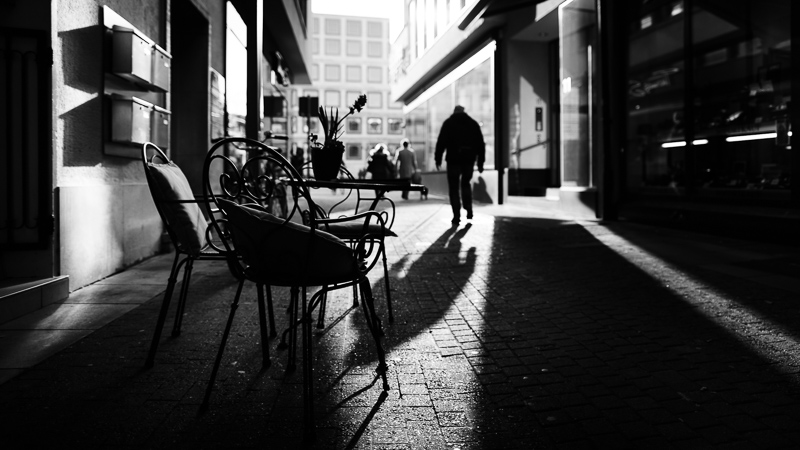 While it is clearly possible to take good pictures with a digital Leica M camera – I took many pictures with it over the past 3 years I am very happy with – you have to be a mix of sentimentalist and masochist to enjoy that whole process, especially so, when you are used to any modern camera from Japan. But honestly, I think this is part of the fun for many people: the challenge to get a good shot is simply bigger here, so it feels more rewarding when you manage to do it.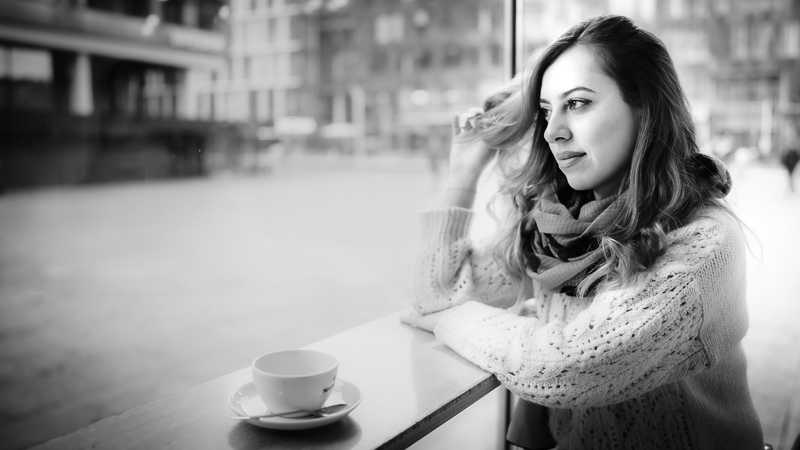 The Leica M10 is not the camera I long for when there is a "job to be done". It is the camera I take out with a small lens when I am not sure I even will be taking pictures. Stroll through the city, walk in the forest, meeting some friends, these kind of things.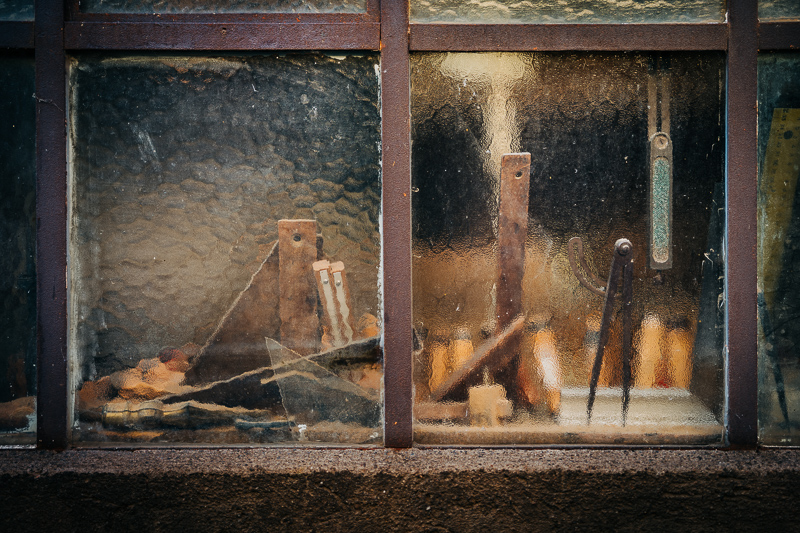 The Leica M digital cameras are cameras that today no photographer needs, but thanks to great marketing, brand image and history many want.
This is true for most luxury items – nothing wrong with that by my book – but nevertheless helps to be aware that this is exactly what the Leica M digital cameras are: luxury items that take pictures. But don't just take my words for it, let me quote the famous Leica collector Douglas So, founder of the Hong Kong Leica museum:
"The new ones, I treat them like handbags, I carry them and I think they are beautiful"
Can't argue with that, especially the last part.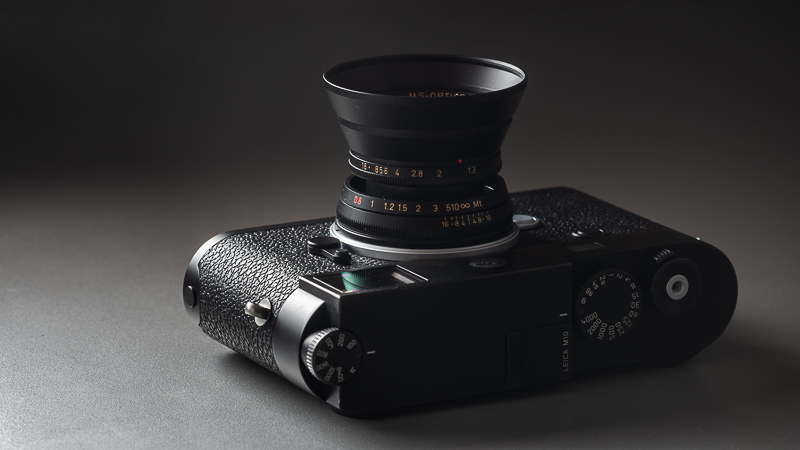 New the Leica M10 cost $7995, but it has since been replaced by the Leica M10r and M11. So these days you can find used M10s on ebay.com/ebay.de starting at $4500 (affiliate links).
You can also find in-depth reviews of all the lenses I have used for the pictures in this article here.
Sample Pictures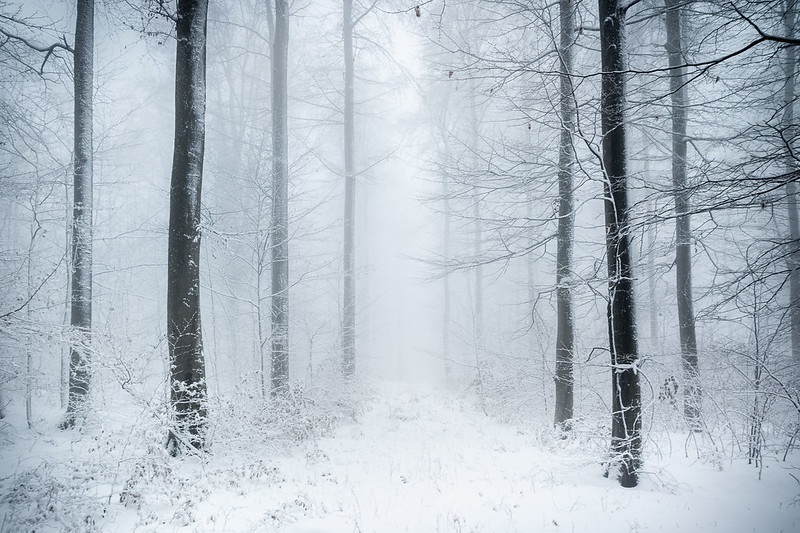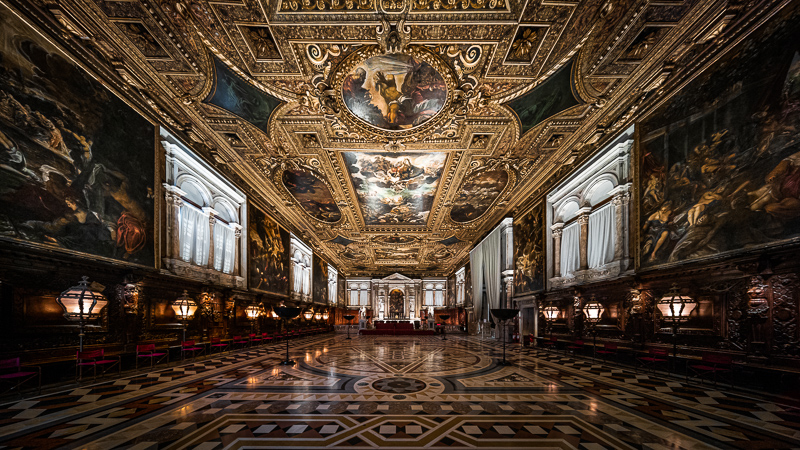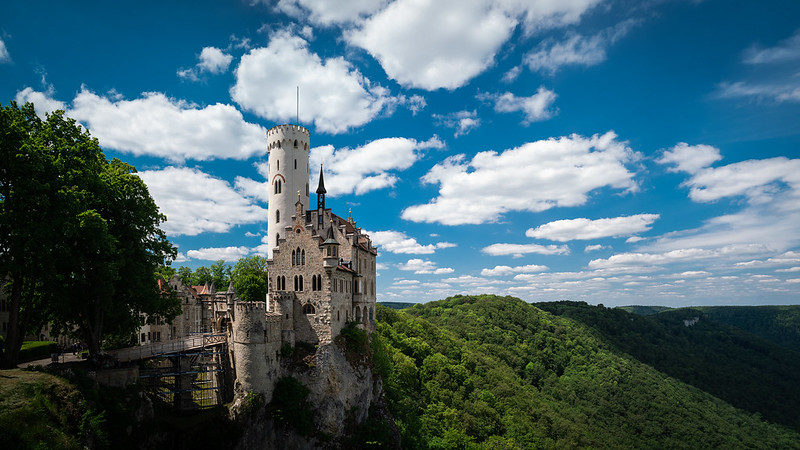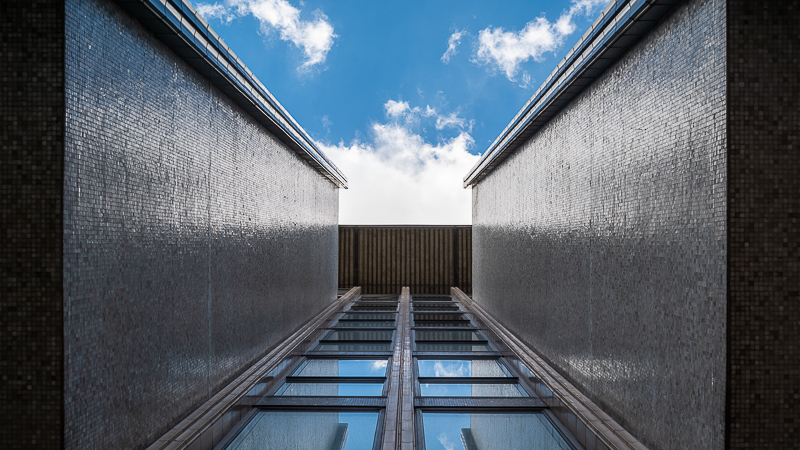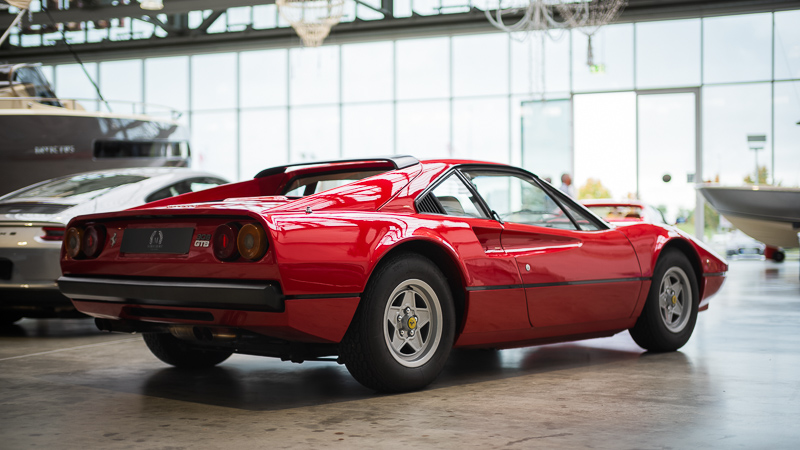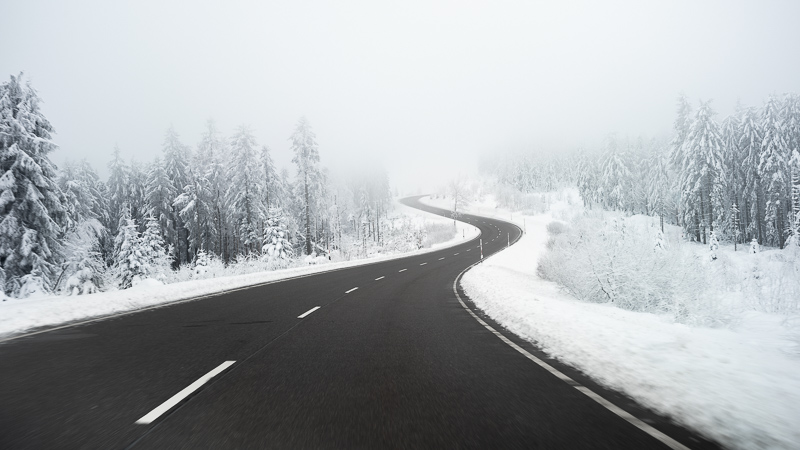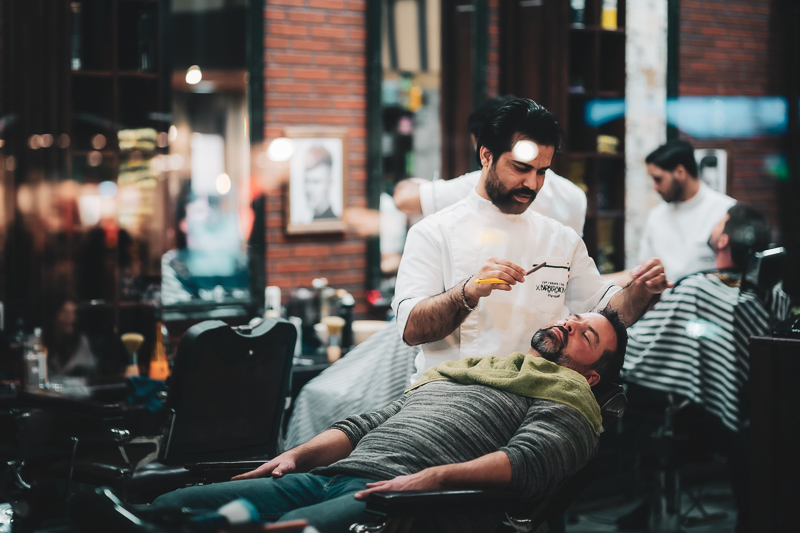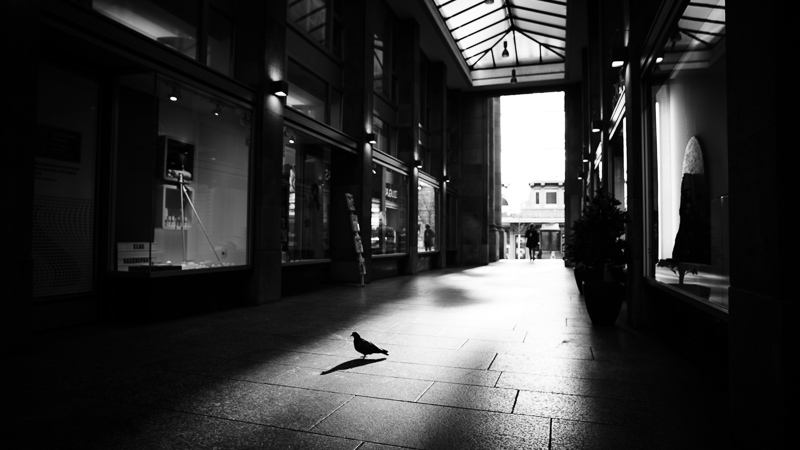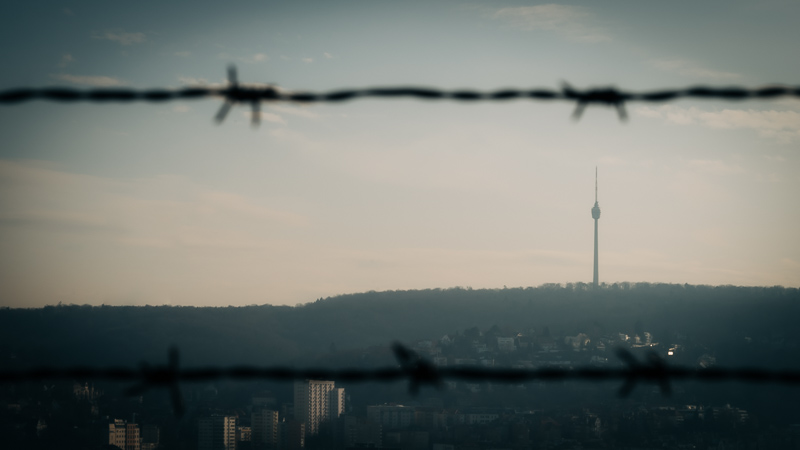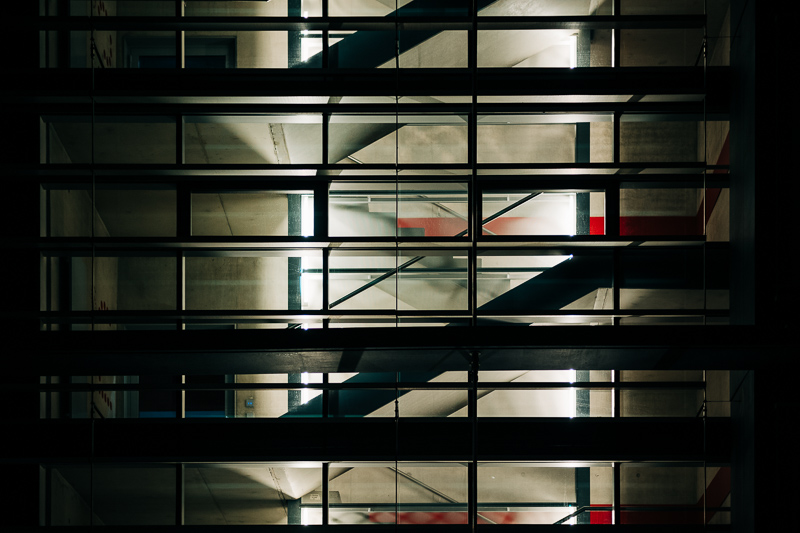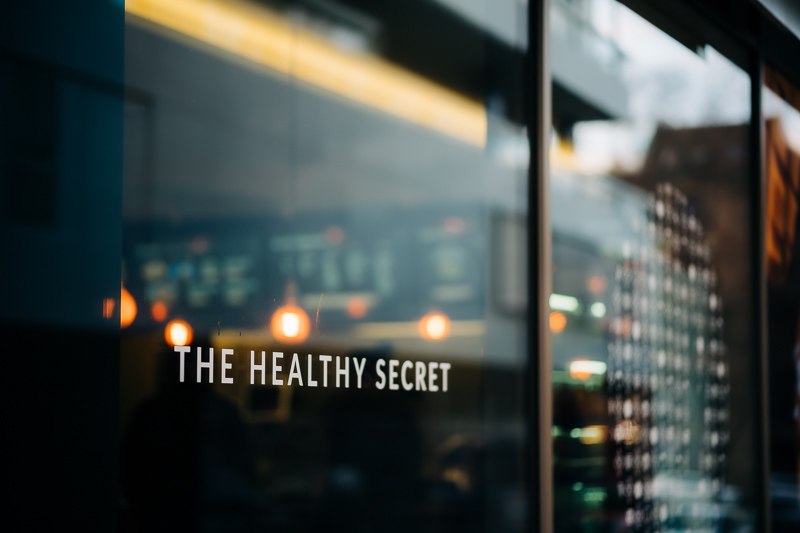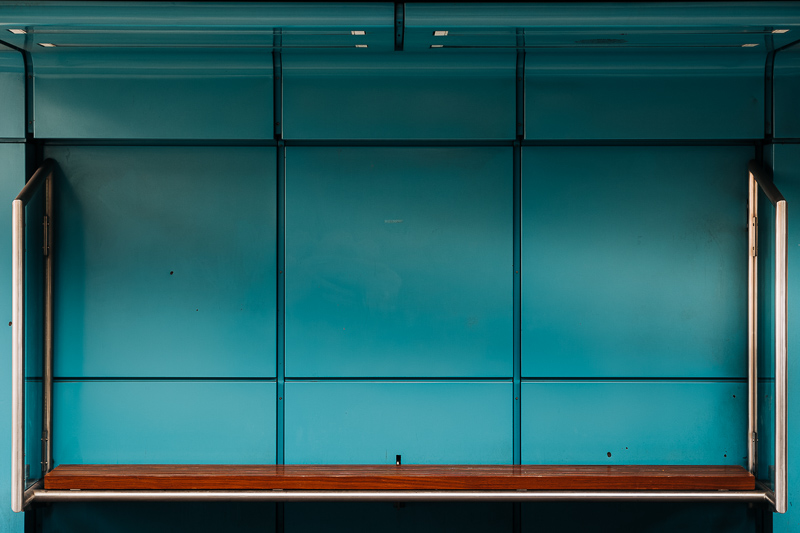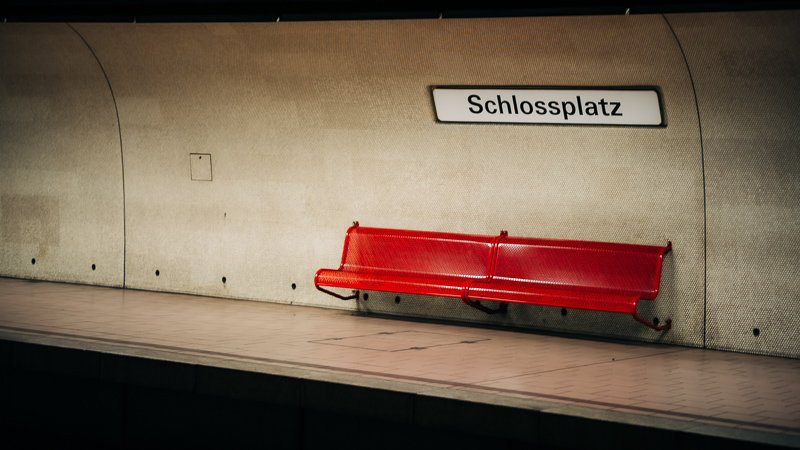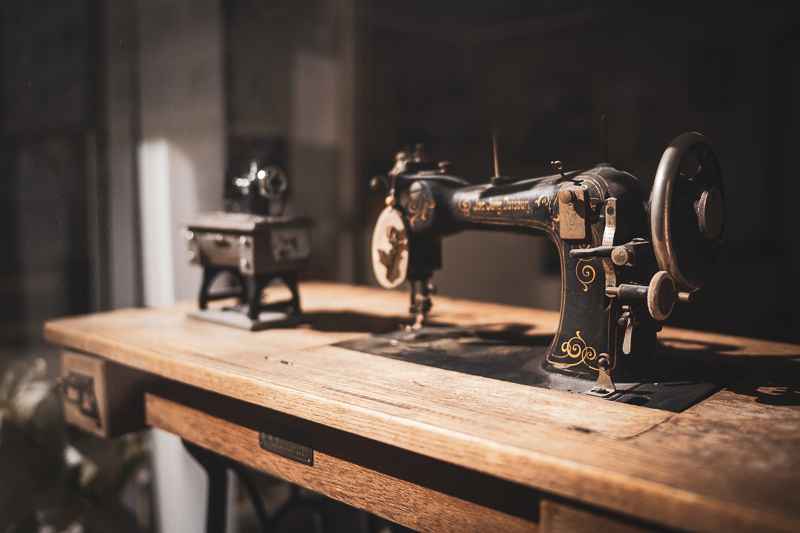 Further Reading
Support Us
Did you find this article useful or just liked reading it? Treat us to a coffee!


via Paypal
The following two tabs change content below.
My name is Bastian and I am your expert here when it comes to ultra wide angle lenses, super fast portrait lenses (ranging from a 50mm f/0.95 to a 200mm f/1.8) and I also have reviewed way too many 35mm lenses. Don't ask me anything about macro or wildlife shooting though.