Introduction
Jannik already performed a thorough comparison between this lens and Sony's cheaper FE 85mm 1.8, but a single review was somewhat missing so far. Here it finally is!
Sample Images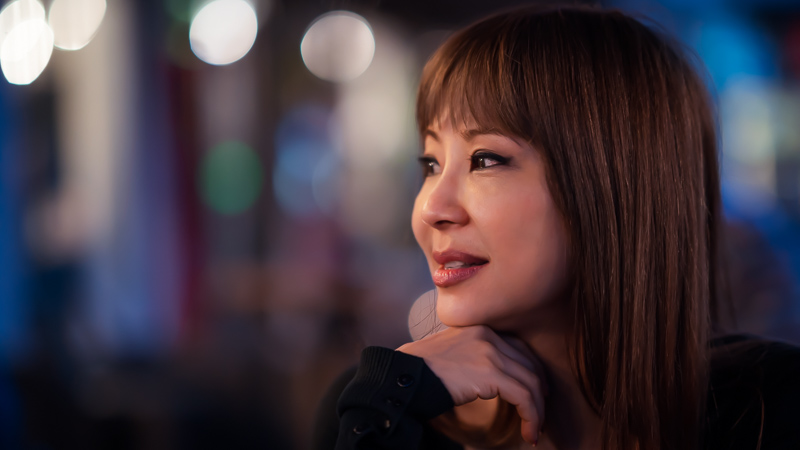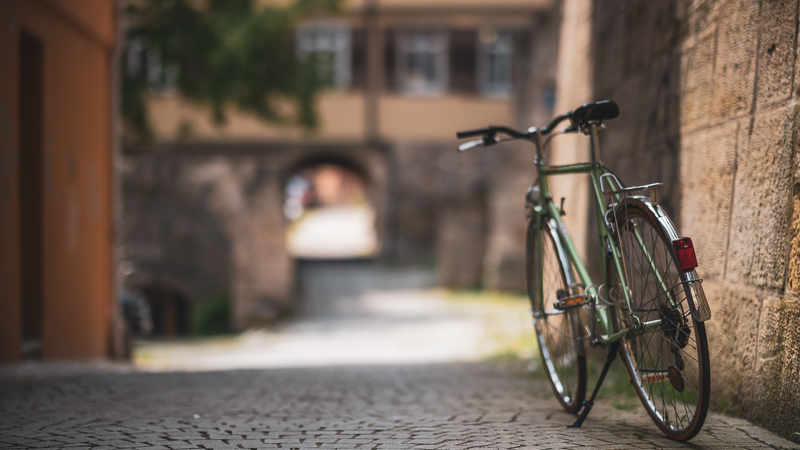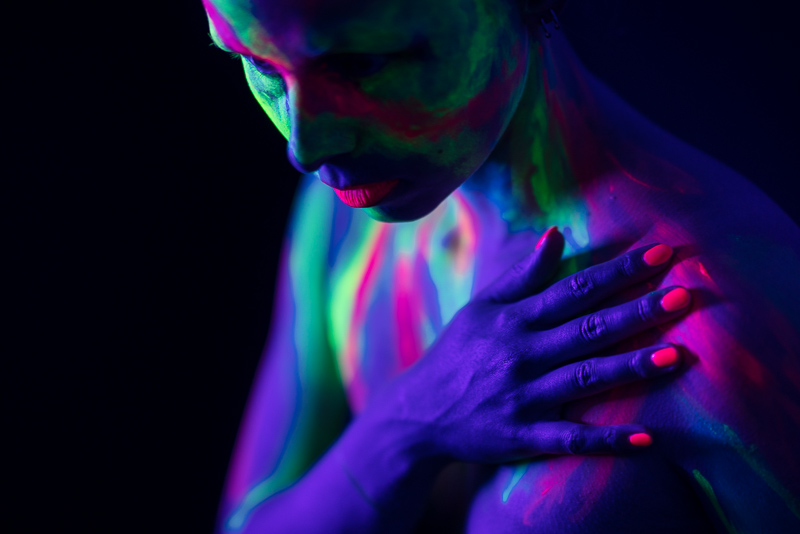 Most of the sample images in this review can be found in full resolution here.
Specifications
The Sony FE 85mm 1.4 GM has the following specifications:
Diameter: 89 mm
Field of view: 28.6° (diagonally)
Length: 107 mm
Weight: 825g (without hood and caps)
Filter Diameter: 77 mm
Number of Aperture Blades: 11 (rounded)
Elements/Groups: 11/8
Close Focusing Distance: 0.8 m
Maximum Magnification: 1:7.9 (measured)
Mount: Sony-E
You may also have a look at Sony's official page.
New this lens costs as much as $1799/1699€ and you can get it e.g. from amazon.com/amazon.de or B&H. On ebay.com/ebay.de you may also find used ones starting at $1500/1300€ (affiliate links).
Handling / Build Quality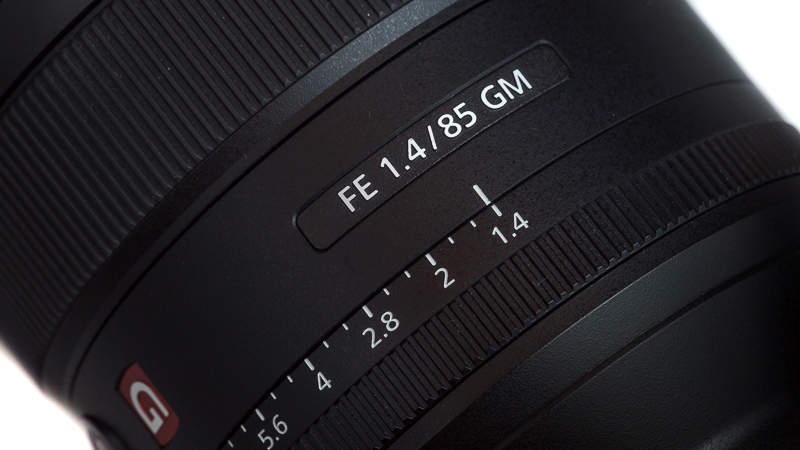 The regular readers probably know I wasn't happy with the build quality of the Sony FE lenses I tested so far: I just think they feel kinda cheap and especially the focusing rings on e.g. the FE 55mm 1.8 ZA or the FE 35mm 1.4 ZA were barely usable for my needs.
So as this is the first GM lens I gave a try I was curious to see whether these are a step up from the ZA line and the normal FE lenses.
The rubberized focus ring has okay damping and it works better for me than those of the ZA lenses, especially as it does not matter how fast you turn the focusing ring but only how far.
It takes 180° from the minimum focus distance (0.8 m) to infinity.
When you turn your camera off the lens will remember the last focus position and will still be there when you turn the camera on again.
The aperture ring has 1/3 of a stop click stops (which you can declick by using a lever on the lens) and those are more distinct compared to the FE 35mm 1.4 ZA.
You can also set the ring to "A"(utomatic) and let the camera choose the aperture value or use the camera dial to change the aperture value when it is set to "A".
Personally I would have preferred if the "A" was close to the f/1.4 and not to f/16. Who will be using f/16 on this lens anway?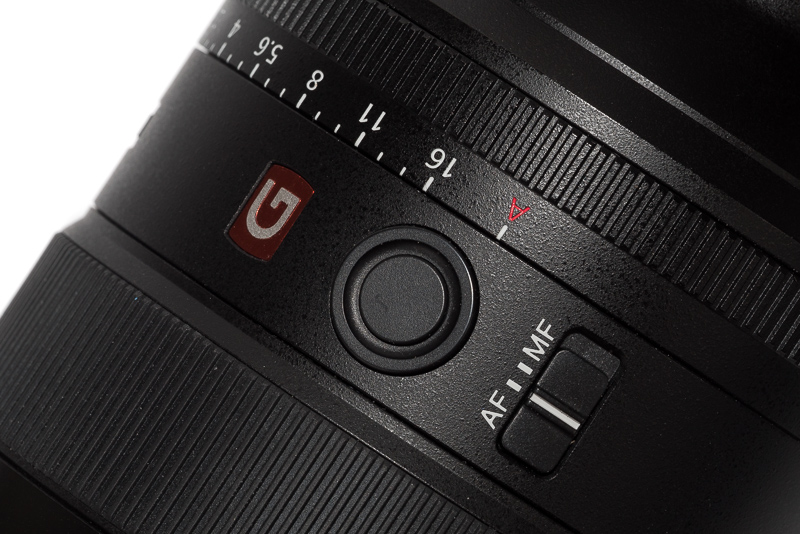 On the left side of the lens there is a programmable button (which I think is a great choice to map with Eye-AF) and an AF-MF switch.
The outer casing seems to be made from a high quality polycarbonate and all markings are engraved and filled with paint.
The hood also features higher than usual build quality with a rubberized front bumper and felt on the inside to counteract stray light. Furthermore there is also a button which you have to press to remove the hood, which is usually only found on higher grade tele lenses.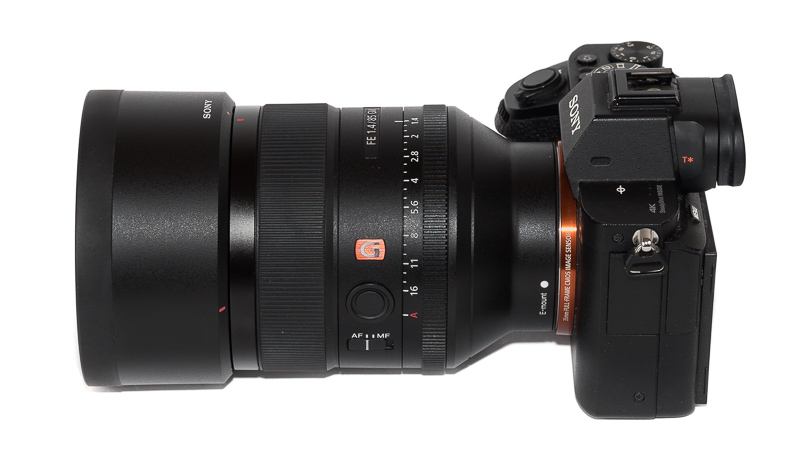 All in all I am quite happy with the build quality of this lens, only the absence of a distance scale bothers me quite a bit. Canon with e.g. the 1.2/85 and 1.8/200 and also Sony themselves with the 2.8/90 macro have shown that focus-by-wire and a physical distance scale do not exclude each other.
Autofocus
I haven't used many of the higher grade native FE lenses with AF. The eye-AF really works quite well, but the lens is rather slow focusing (I tested on A7rII). I had quite some trouble getting decent in focus shots of a fast moving child.
Vignetting
light falloff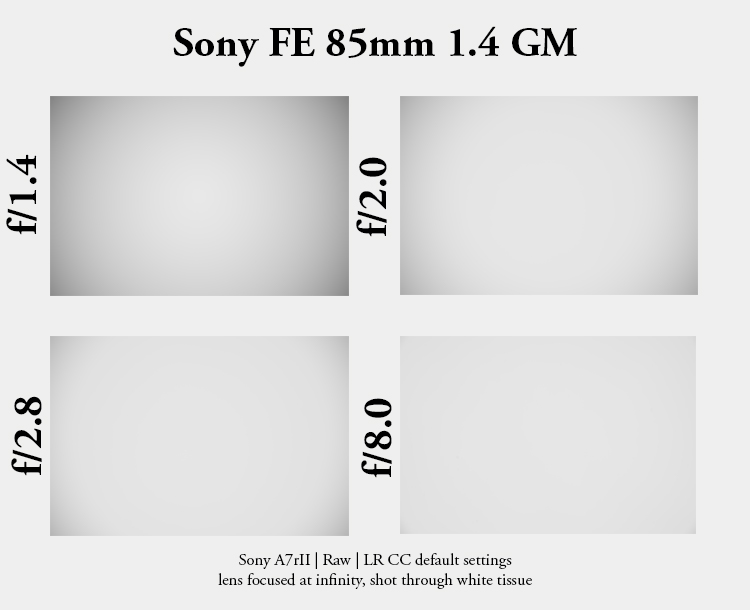 Wide open there is light falloff of roughly 2.2 EV, stopped down to f/2.0 this improves to 1.5 EV, stopped down to f/2.8 it is 1.2 EV and further improves to 0.5 EV at f/8.0. These values are comparable to the competition in this class. You can either correct this in Lightroom or directly in camera.
It is recommended to have a look at this article first to get an idea how this brightness graph works.
optical vignetting

What is really special about this lens and what sets it apart from the competition is the very low amount of optical vignetting. Without going too much into technical details optical vignetting leads to the truncation of light circles towards the borders of the frame.
In the center of the frame almost every lens will render a perfect circle, but only lenses with very low optical vignetting will keep this shape in the corners.
So in the following comparison we move from the center (left) to the extreme corner (right) and see how the shape of the light circle changes.
Already wide open the GM shows only very moderate optical vignetting and stopped down to f/2.4 only in the extreme corners there is a very slight truncation.
The Loxia 85mm 2.4 on the other hand shows quite a lot optical vignetting, a price that has to be paid for the small diameter lens barrel.
This comparison was done at 0.9 m focus distance, you may get slightly different results at other distances.
Sharpness
infinity

The lens shows impressive resolution figures. Already wide open the across frame performance is quite good with no midzone dip and despite the slight glow very usable. Already at f/1.7 most of the glow is gone as you can see in Jannik's comparison to the FE 85mm 1.8.
Stopped down to f/2.0 the slight glow is gone. Peak performance is reached at around f/4.0, but already f/2.8 looks really good.
Stopped down to f/5.6 and further you will definetly start to see the effects of diffraction when looking closely, and in the case of this comparison also the influence of heat haze.
Compared to: Zeiss Loxia 85mm 2.4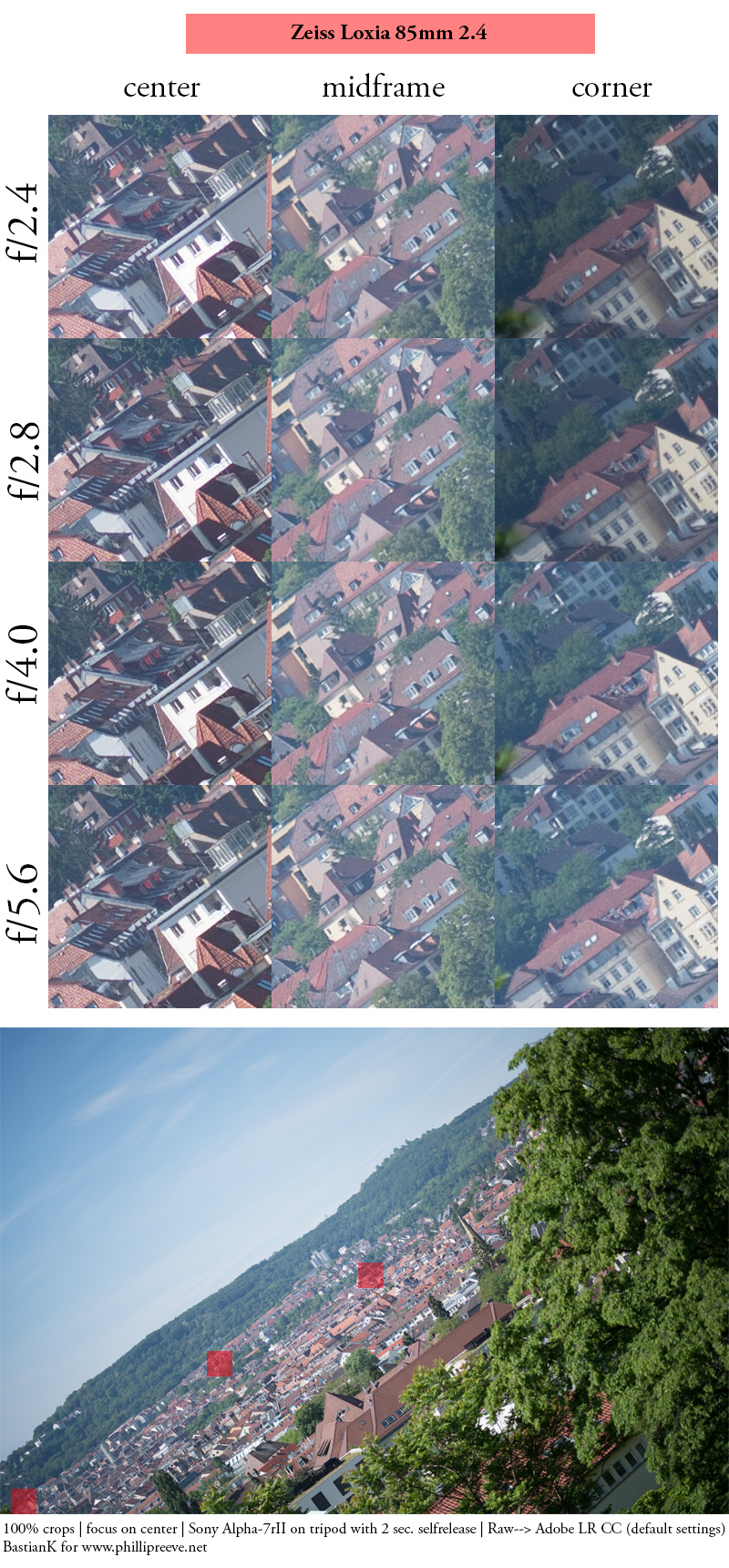 The Zeiss Loxia 85mm 2.4 is a very high resolving lens at infinity. Already wide open it shows impressive performance across the whole frame.
At f/2.8 I see the GM slightly ahead, but the differences are so small, with different samples of these 2 lenses the outcome might be different. At f/4.0 and stopped down further it is barely possible for me to see a difference.
When I compared Zeiss Loxia 50mm 2.0 and Sony FE 55mm 1.8 ZA I noticed quite obvious differences in color rendering, Zeiss Loxia 85mm 2.4 and Sony FE 85mm 1.4 GM on the other hand are very close in that regard.
close (0.80m, 1:7.9)

100% crops from center, A7rII
At minimum focus distance there is some slight "glow" (spherical aberration) wide open which is mostly gone at f/2.0. The image sharpens up at f/2.8 quite a lot.
Because of focus shift (see corresponding section) I refocused for every shot.
close (0.43m, 1:3.0) with 16mm Kenko extension tube

100% crops from center, A7rII
The lens does not come with a great minimum focus distance so I wanted to see how it works with a Kenko 16mm extension tube. When using this tube instead of a maxmium magnification of 1:7.9 you can now get down to 1:3.0.
The image quality suffers quite a bit and at f/1.4 the image is really soft. Already at f/2.0 we are in the usable territory and at f/4.0 it starts to look really good in the center.
There is also quite some field curvature when using the extension tube but remember this lens was never intended to be used at these distances by the designers.
Because of focus shift (see corresponding section) I refocused for every shot.
Flare resistance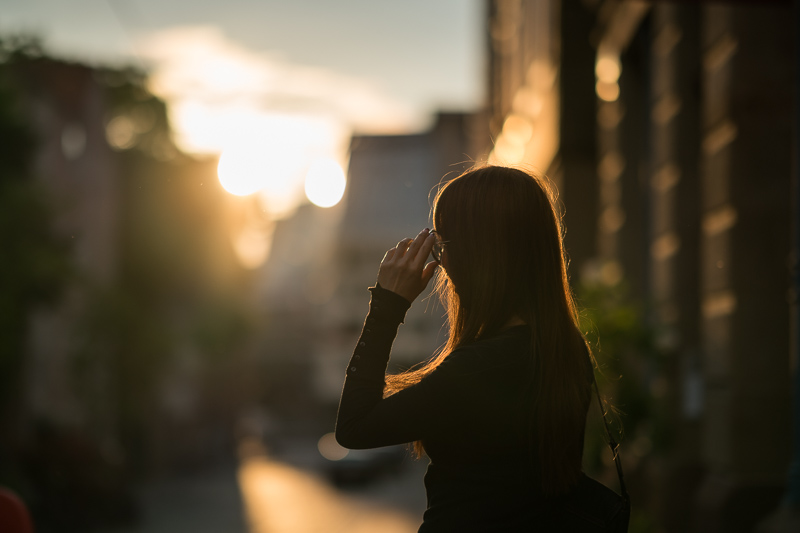 Flare resistance is actually pretty good, most of the time you can just shoot directly into the sun and you will neither have problems with a huge loss of contrast nor ghosting.
Only with the sun close to the corner of the frame you you will encounter issues, as is quite common with tele lenses.
The hood is quite big but unfortunately in these critical situations it doesn't always help, as can be seen below.
Coma
Wide open there is a bit of coma visible. At f/2.0 there are still slight traces left, if you stop down to f/2.8 they are mostly gone.
This performance is comparable to other modern 85mm 1.4 lenses, only the Sigma 85mm 1.4 Art will probably show a better performance.
100% crops from extreme corner, A7rII
Distortion
The lens shows slight pincushion distortion which is easily corrected in camera or in post.
Bokeh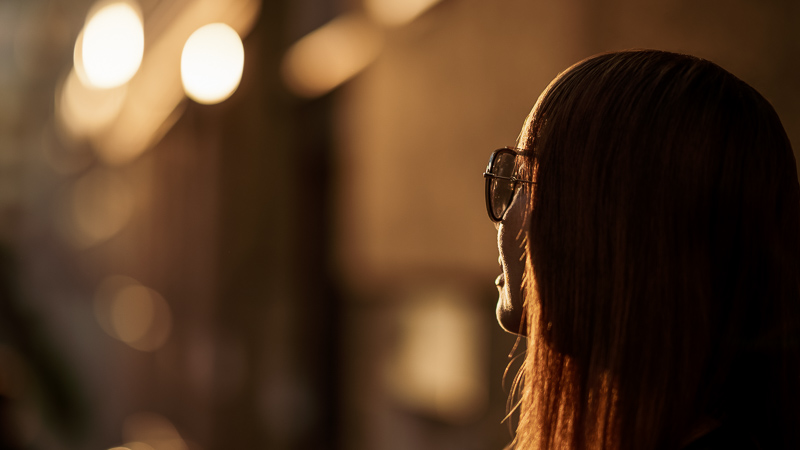 When Sony announced this lens they made quite a fuss about 2 things: the new extreme aspherical (XA) lens element and the 11 aperture blades.
Many of Sony's former lenses (as well as a few from other manufacturers) that use aspherical elements will show distracting onion ring like structures in light highlights in the background. The Sony FE 55mm 1.8 ZA, the FE 35mm 1.4 ZA and the Zeiss Batis 18mm 2.8 are very good examples for this behavior.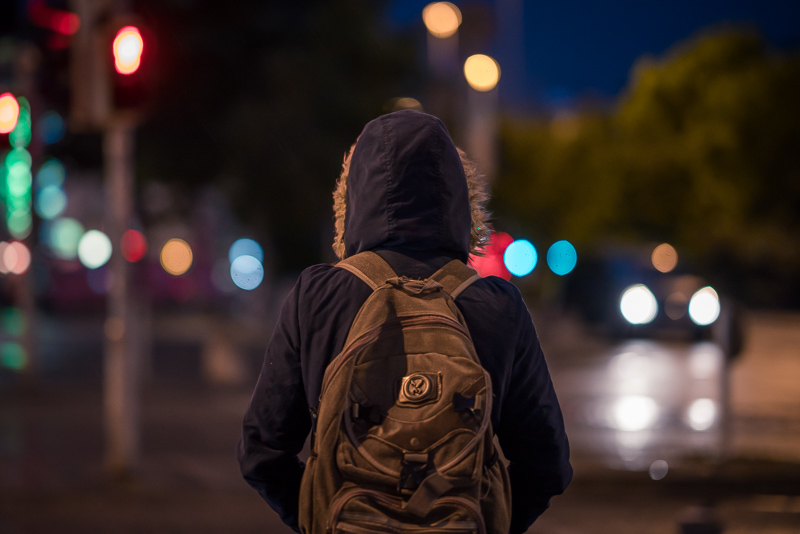 There have been a few examples that show onion ring like structures with the FE 85mm 1.4 GM, but nowhere near to the degree you see with the aforementioned lenses. I had to look very hard to find any, even though I was really looking for them. It seems this XA element really makes a difference.
The 11 aperture blades are meant to keep the shape of highlights close to a circle when you stop down, but as most people buy this lens to use it at the maximum aperture they will barely notice a difference compared to other fast 85mm lenses when used wide open. But let us check how things look when you stop the lens down:
To be honest I see little improvement over the better lenses with 9 rounded aperture blades. For example the Nikon AF-S 105mm 2.8G VR and also the new Canon EF 85mm 1.4 L IS are better at keeping the light circles round despite only 9 rounded aperture blades. Still, not a bad performance.
It is actually hard to find fault with the bokeh of this lens. The low mechanical vignetting also leads to nicer bokeh in the corners compared to the competition.
With the FE 55mm 1.8 ZA I was very unhappy with the bokeh when taking full body portrait shots with more challenging backgrounds (foliage). The FE 85mm 1.4 GM plays in a whole different league and always gave me likable results in such scenarios: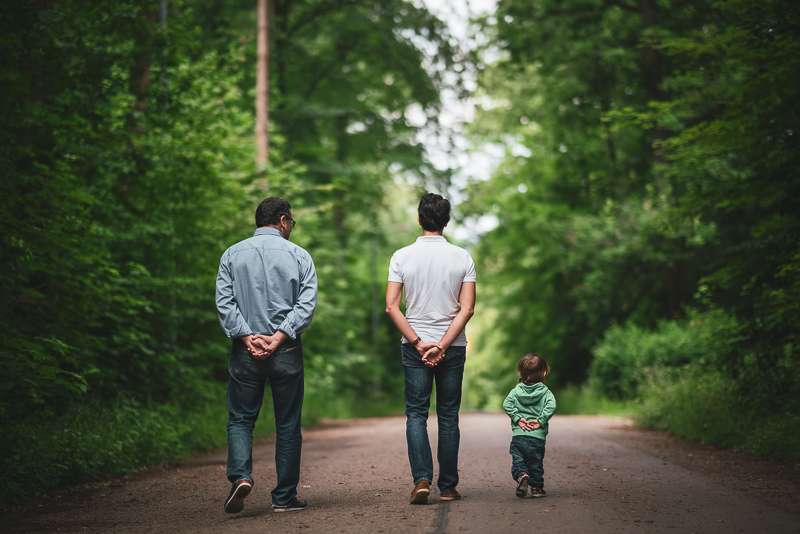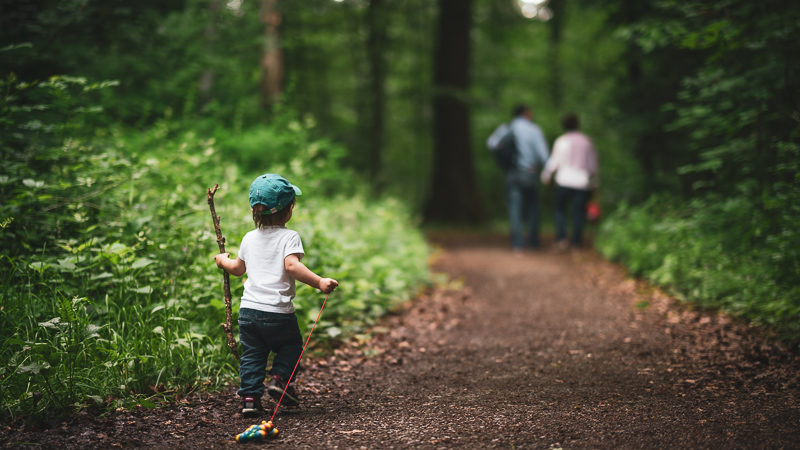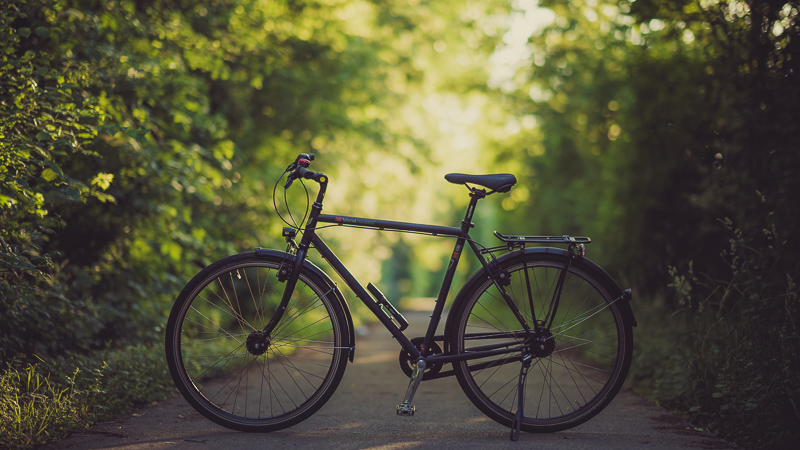 Sunstars
With 11 rounded aperture blades it is next to impossible to get any obvious sunstars with this lens.
If you look at the whole scene you will barely notice sunstars at all:
Only if you look at a 100% crop from the 42mp file you can actually see a few:
Chromatic aberration
lateral
There is an embedded profile which corrects for lateral CA which cannot be easily disabled. I still checked by taking a few shots without electronic contact between camera and lens and could still barely find any lateral CA. Great performance!
longitudinal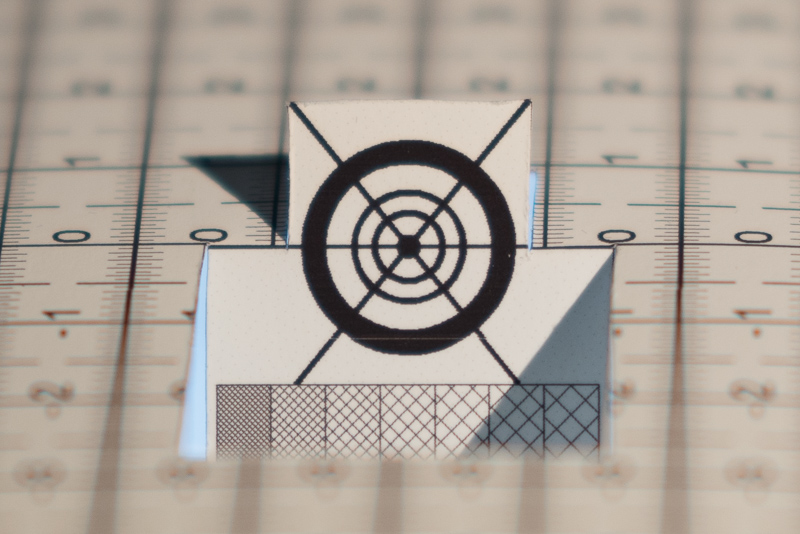 There is a bit green behind and magenta in front of the focal plane visible at the minimum focus distance. Compared to most other 85mm f/1.4 lenses this is aberration is corrected quite well, although at these distances the problem is somewhat masked by spherical aberration when shooting at wider apertures.
Classic loCA are corrected rather well nevertheless, especially compared to lenses like the FE 55mm 1.8 ZA. Stephen did this fountain test of the GM 85mm 1.4 for his FE 100mm 2.8 STF GM review:
Purple fringing is surprisingly almost a non issue, most fast lenses would show severe purple outlining on the overexposed parts of the hands, but on this lens I can barely spot any: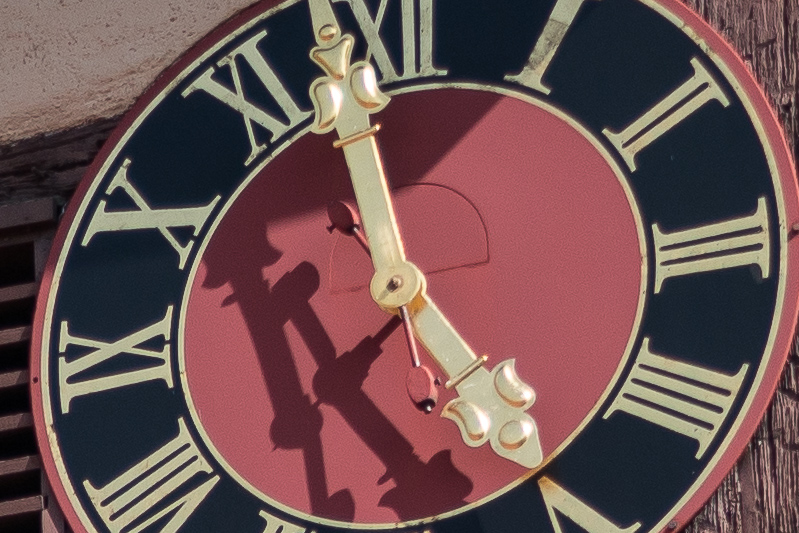 For an 85mm f/1.4 lens this is a very good performance.
Focus shift
50% crops, A7rII
When stopping down the plane of optimal focus shifts to the back, so you have to focus a bit closer for best performance. I recommend focusing at working aperture with this lens to get best results. At close distances even at f/4.0 the difference is still noticeable.
Alternatives
Sony FE 85mm 1.8:
Jannik already published a thorough comparison to the GM some time ago, so best have a look at this one when you are deciding between these two.
Zeiss Batis 85mm 1.8:
I haven't used this lens myself yet. I think it has a hard time as for some more money you get the GM and for much less you get the normal FE.
Sigma 85mm 1.4 Art:
Weight of this lens is significantly higher and it is also bigger. Apparently the image quality at f/1.4 is also visibly better as is the coma correction. Mechanical vignetting seems to be worse though. From what I have heard with the MC-11 adapter you now get almost native lens like AF performance. Bokeh is also different, depends on your personal taste which you like more.
Zeiss Loxia 85mm 2.4:
The Loxia is really compact but not particularly light, so the GM is "only" 230g heavier. Both will give you very contrasty images with high resolution. For pure landscape use I still prefer the Loxia for sunstars, smaller size, precise manual focus and even better flare resistance, but I was also very happy with the GM for my landscape photography.
legacy 85mm 1.4 lenses:
These are usually worse in terms of image quality at wider aperture values especially regarding correction of longitudinal CA. Same goes for flare resistance and mechanical vignetting. But obviously these are also significantly cheaper.
Conclusion
good

bokeh

across frame sharpness and contrast already at f/1.4

flare resistance (sun inside the frame)

correction of longitudinal and lateral CA

build quality

average

size/weight
distortion
light falloff
flare resistance (sun in the corner of the frame)
coma correction
price

not good
I haven't been overly happy with the lenses from ZA and the normal line of FE lenses I tried so far. In my eyes all of them had at least one fatal flaw which made me stay away from them.
This lens on the other hand is the first Sony lens where I think there is actually a tangible advantage over the competition, not just a higher price tag.
The build quality is a clear step up from the older ones and the engineers managed to mostly get rid of the dreadful onion ring bokeh. At the same time they managed to produce the 85mm 1.4 with the lowest mechanical vignetting figures I have seen so far which leads to a real improvement of the bokeh quality towards the corners of the frame.
Slightly stopped down (at f/2.8 and f/4.0) the resolution figures rival the Zeiss Loxia 85mm 2.4 which is something I did not expect.
Considering all these positive aspects I fail to complain about price or size and weight, especially as the new high quality offerings from the competition (Sigma 85mm 1.4 Art or Canon 85mm 1.4L IS) are even heavier and bigger. Only the AF (at least in combination with the A7rII) is a bit on the slow side so this would not be my first choice to use for tracking fast moving subjects (e.g. children).
It seems 5 years after the introduction of the first fullframe E-mount camera Sony is finally playing in the first league when it comes to 35mm format lenses. After many disappointments this is the first Sony lens I actually added to my kit (replaced my Canon EF 135mm 2.0L USM).
New this lens costs as much as $1799/1699€ and you can get it e.g. from amazon.com/amazon.de or B&H. On ebay.com/ebay.de you may also find used ones starting at $1500/1300€ (affiliate links).
Sample Images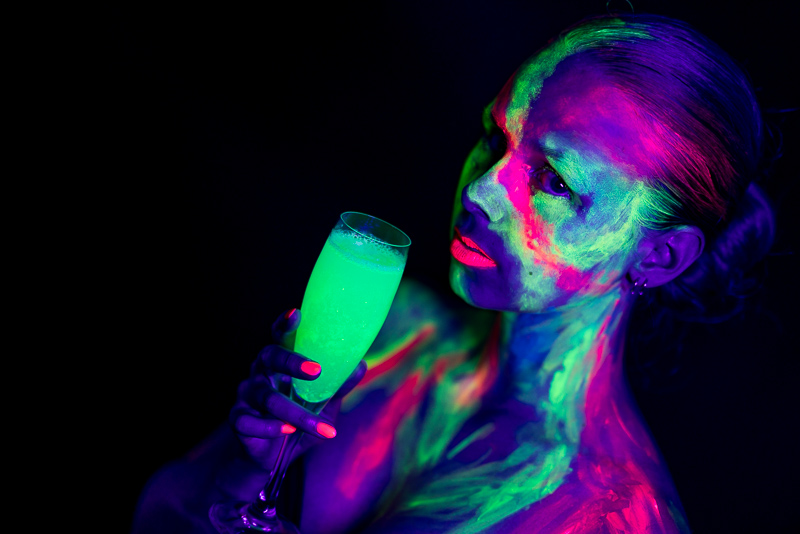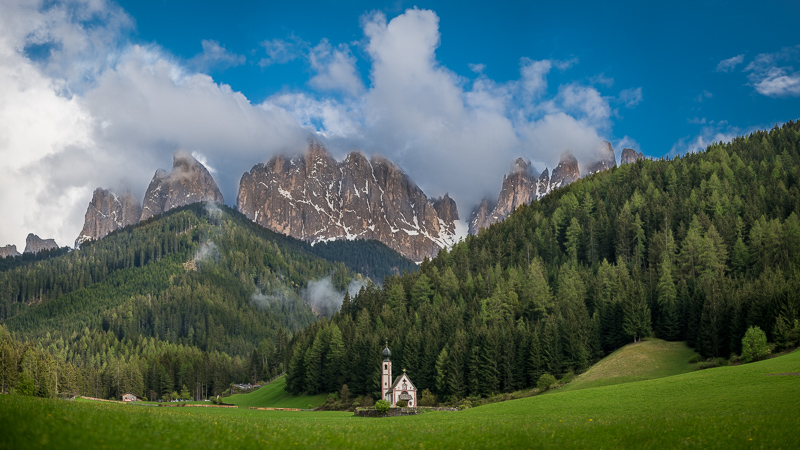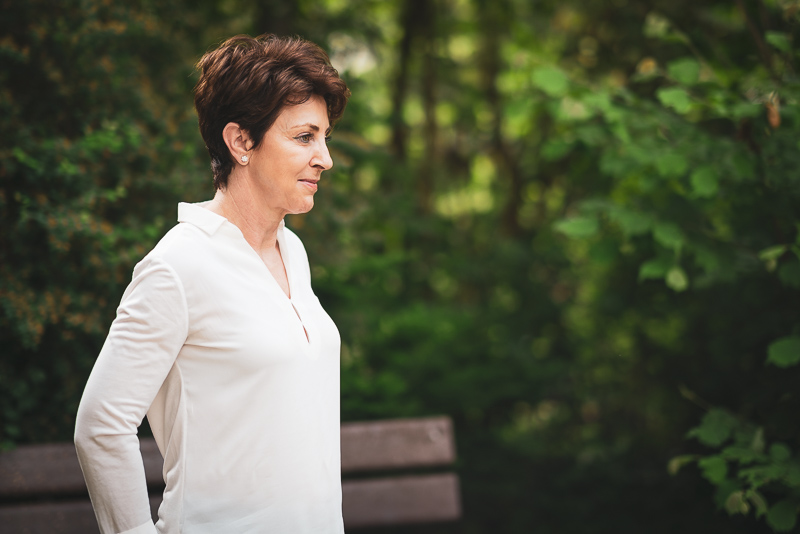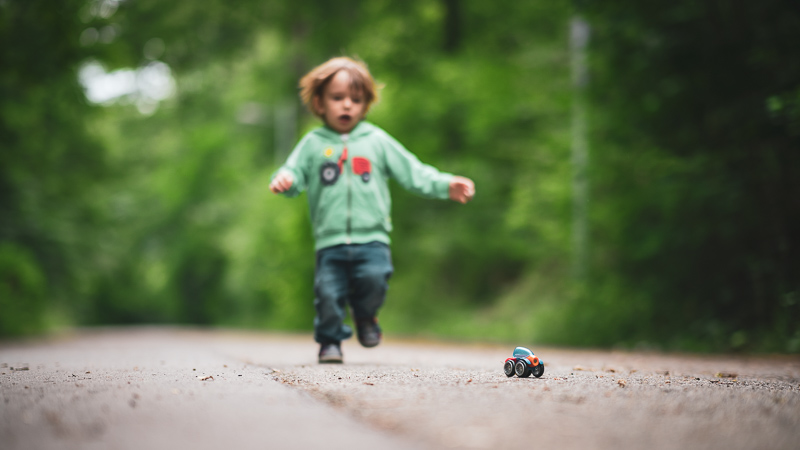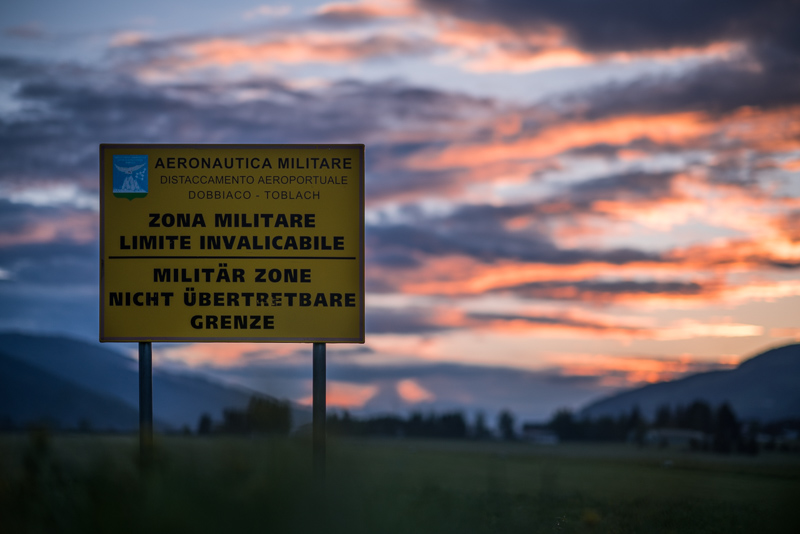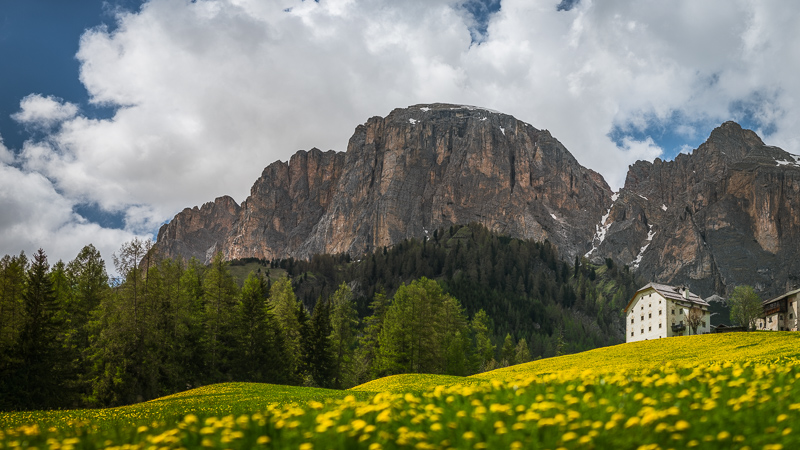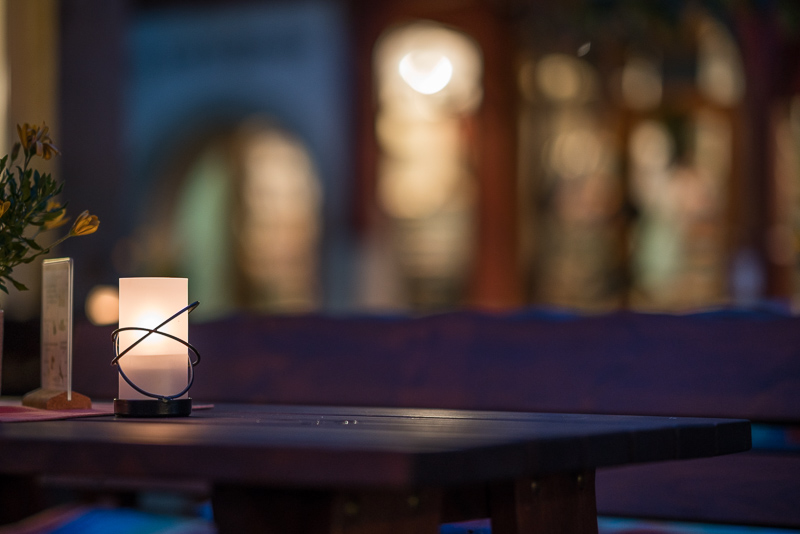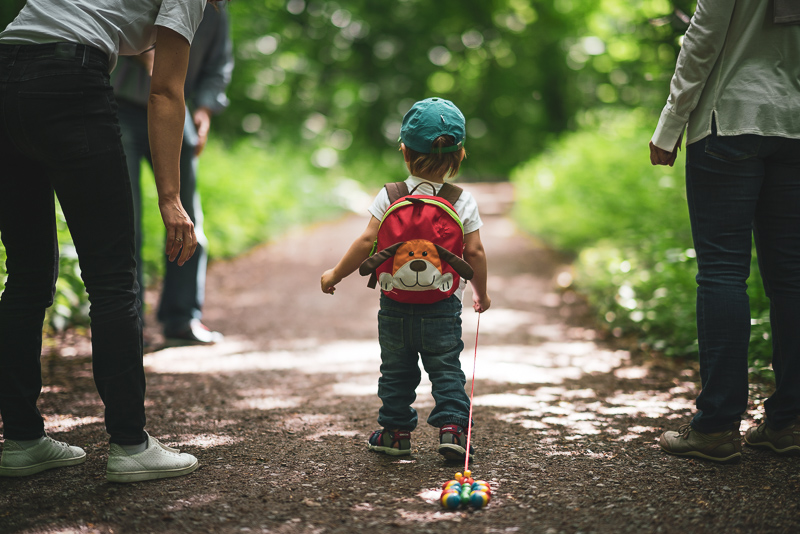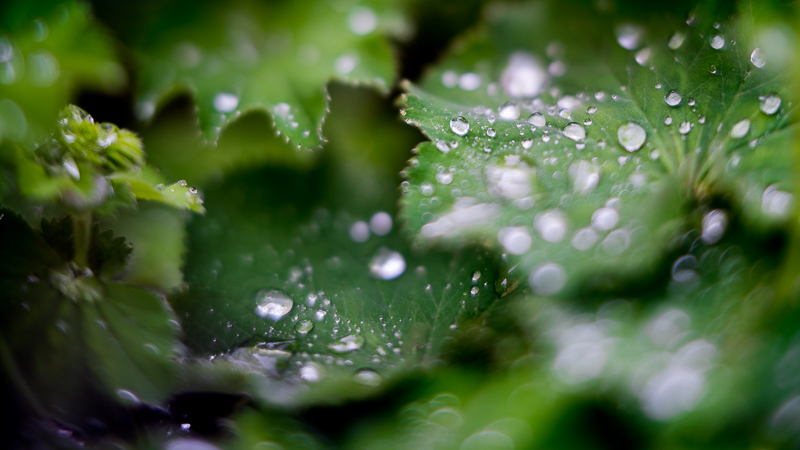 Most of the sample images in this review can be found in full resolution here.
Further Reading
Support Us
Did you find this article useful or just liked reading it? Treat us to a coffee!


via Paypal