Introduction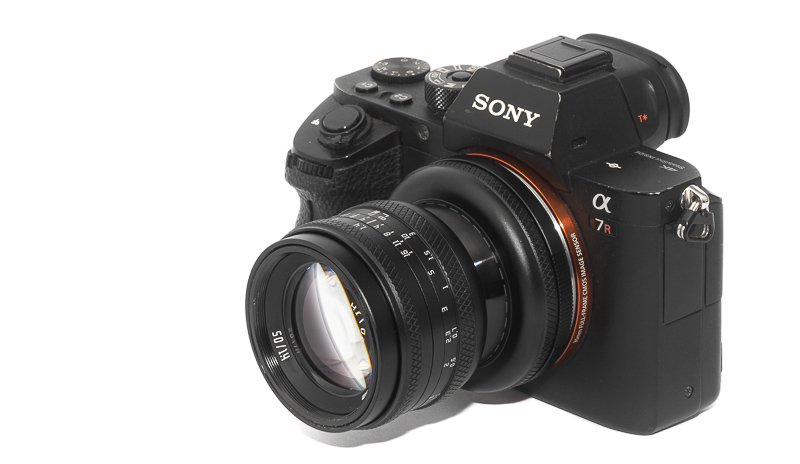 I am always interested in lenses from new manufacturers and this 50mm 1.4 Tilt from AstrHori is definitely a rather unique offering. But can this low priced fast 50mm tilt lens be taken seriously or is it more of a "fun" lens like the Lensbabies? Let's find out in this review.
Sample Images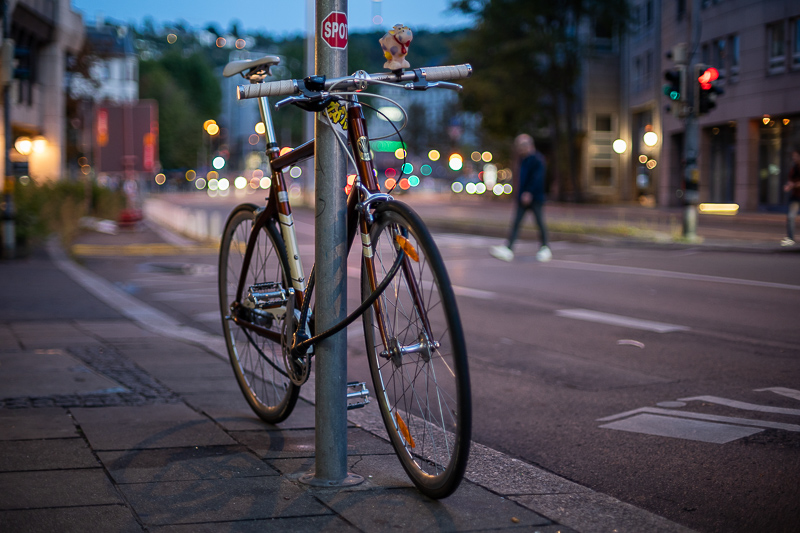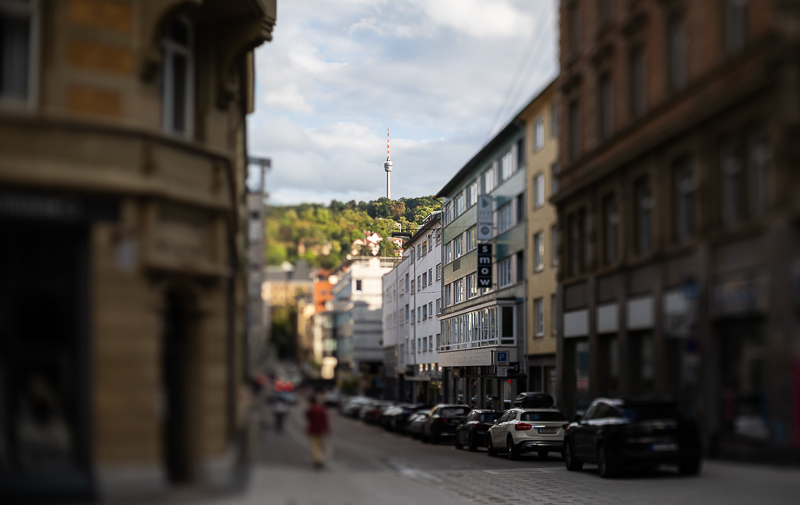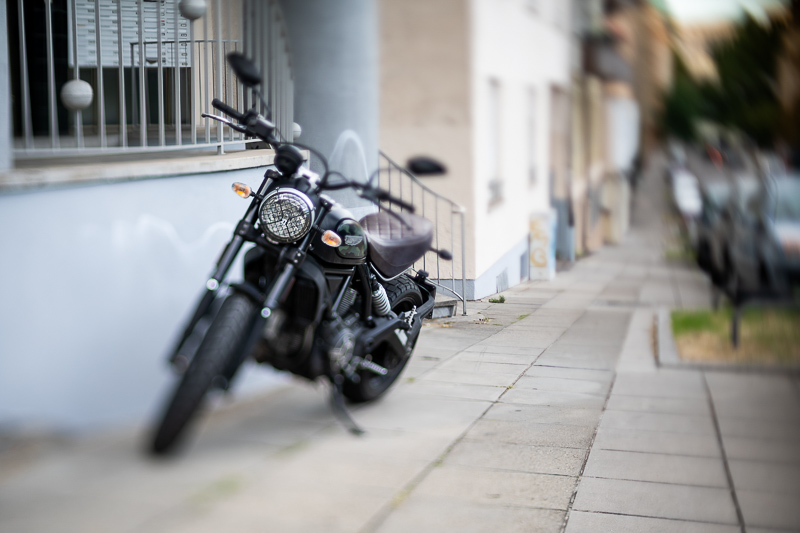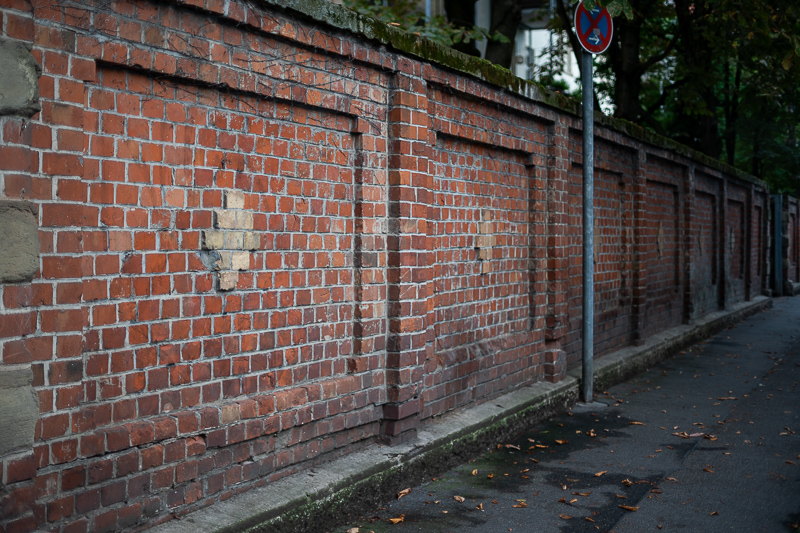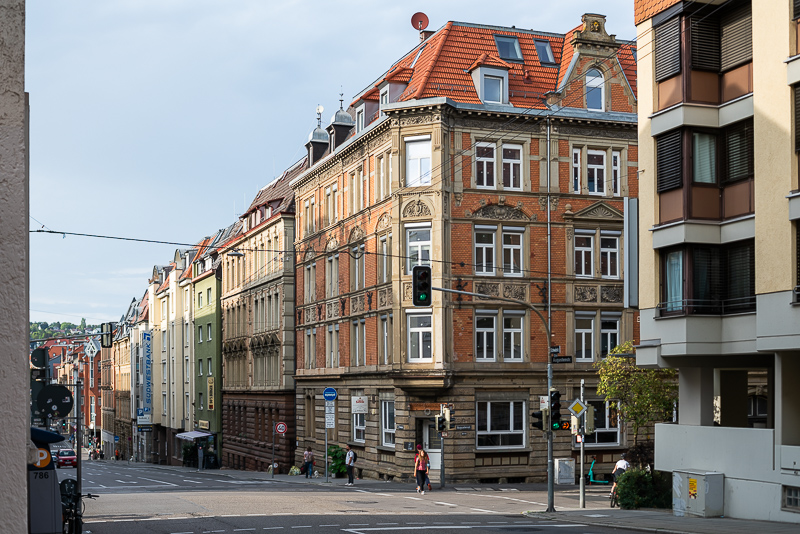 Most of the sample images in this review can be found in full resolution here.
Specifications
This AstrHori 50mm 1.4 Tilt is available for several mirrorless camera systems. I am reviewing the E-mount version here which has the following specifications:
Diameter: 65 mm
Field of view: 47° (diagonally)
Length: 67 mm
Weight: 320g (without caps)
Filter Diameter: 46 mm
Number of Aperture Blades: 12 (rounded)
Elements/Groups: 7/6
Close Focusing Distance: 0.5 m (measured)
Maximum Magnification: 1:7.5 (measured)
Mount: Sony E
You can order this lens from amazon.com | amazon.de | ebay.com | ebay.de starting at $199 (affiliate links)
Disclosure
The AstrHori 50mm 1.4 was kindly provided free of charge by AstrHori for reviewing purpose for a duration of 4 weeks.
Handling / Build Quality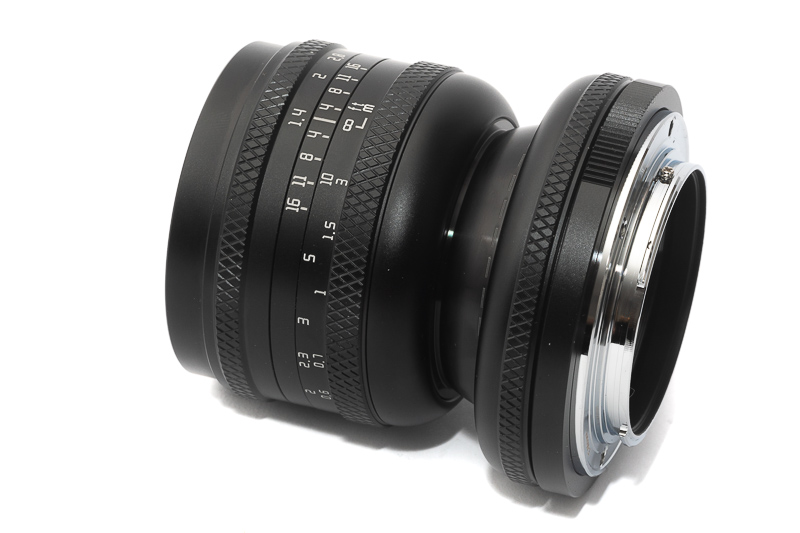 Regarding Tilt and what it can be used for best have a look at my article Working with Tilt/Shift lenses.
The build quality of the AstrHori 50mm 1.4 Tilt feels rather basic and leaves some to be desired. The focus ring has a low resistance and also feels mushy, this made setting precise focus a bit difficult, especially at longer focus distances as it only rotates ~90° from the minimum focus distance of 0.5 m to infinity.
The aperture ring is clickless and turns ~90° from f/1.4 to f/16. Its resistance is a bit higher than that of the focus ring.
Close to the bayonet is a locking ring for the tilt mechanism and I have a few issues with this lens' tilt mechanism:
When you unlock the ring the whole lens moves freely with very little resistance. Setting precise tilt movements is therefore extremely difficult.
Furthermore centering the lens is a complete gamble, as that ring also has severe locking drift. On top of that when trying to lock that ring the whole lens will rotate as well and more often than not I ended up with all the markings at the bottom.
In the field when trying to use the tilt function the problem is, that when tilting you probably want to (or rather have to) adjust the focus afterwards, so it would be nice if the whole lens wouldn't wobble around, but when you try to lock the tilt mechanism you will definitely end up changing the tilt setting again.
Another issue is that when you tilt the lens and you have a hard infinity focus stop you may not be able to focus at some parts of the frame anymore. While the hard infinity focus stop is a tad behind infinity, I would have greatly prefered to have a bit more leeway here, as it happened to me several times that I couldn't focus on something that I wanted to focus on.
Long story short: it wasn't exactly fun using this lens and it definitely behaves more like a Lensbaby than a sophisticated tilt lens.
The AstrHori 50mm 1.4 Tilt shipped without a hood, but as I will show you later the flare resistance is surprisingly good, so this is not a big loss.
Vignetting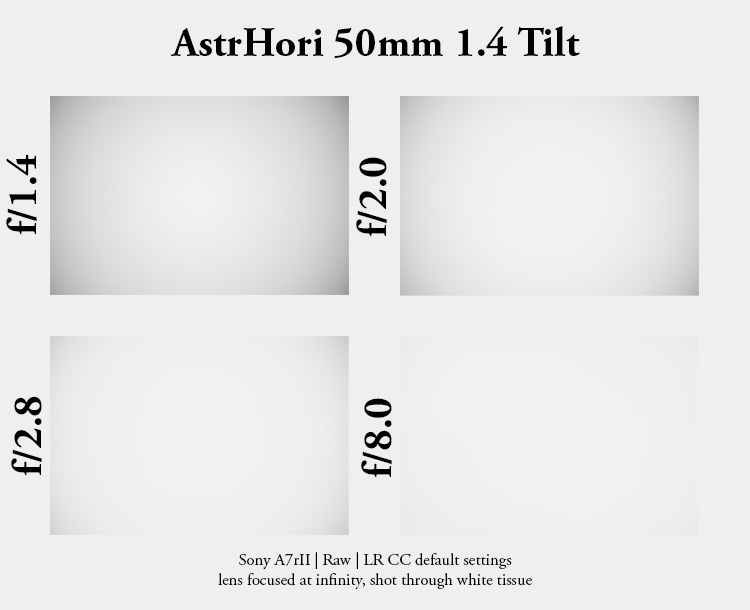 | | |
| --- | --- |
| f/1.4 | 2.4 EV |
| f/2.0 | 1.9 EV |
| f/2.8 | 1.5 EV |
| f/4.0 | 1.0 EV |
| f/5.6 | 0.6 EV |
| f/8.0 | 0.4 EV |
| f/11 | 0.4 EV |
| f/16 | 0.4 EV |
Lenses that allow for Tilt movements should have a bigger image circle than normal 35mm format lenses which usually leads to less severe vignetting and while I have seen 50mm lenses with higher vignetting it shows almost the same values at shared apertures as the Syoptic 50mm 1.1.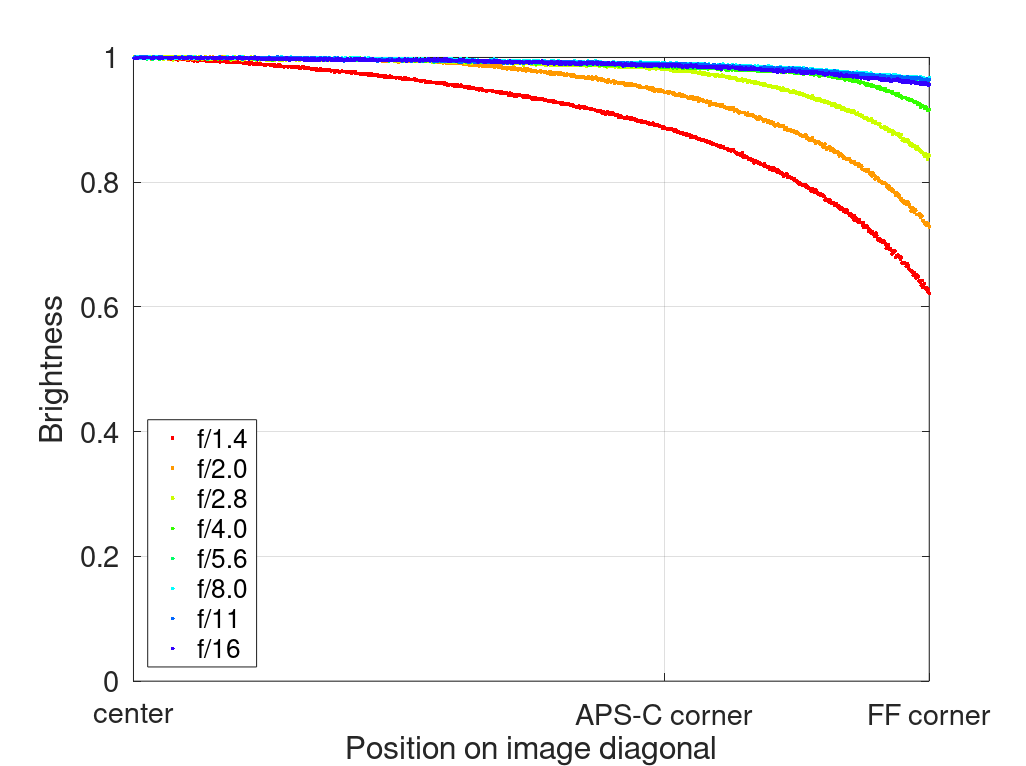 It is recommended to have a look at this article first to get an idea how this brightness graph works.
Unfortunately when fully tilted it also becomes obvious that the image circle of this lens is not big enough to accomodate these tilt movements, as a significant part of the frame will be completely black. Admittedly, fully tilting the lens leads to pretty extreme results, so not always when using the tilt function this will be an issue.
Sony A7rII | AstrHori 50mm 1.4 Tilf | f/8.0 | focused at infinity
Sharpness
infinity (42mp Sony A7rII)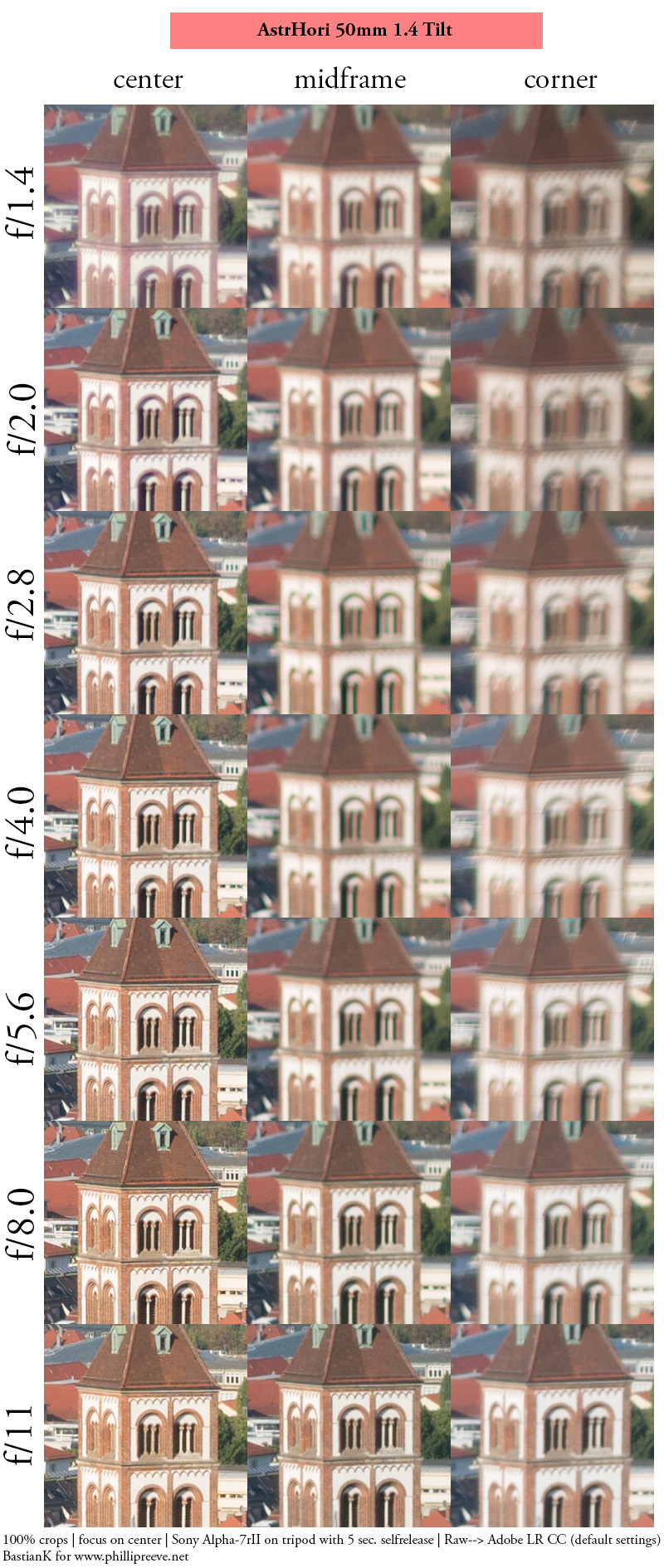 The AstrHori 50mm 1.4 is not a lens I would want to use for demanding landscape/architecture shooting even stopped down. It definitely needs stopping down to f/11 for the midframe to look decent but the corners still leave something to be desired at this setting.
Admittedly, infinity shooting is probably not what this lens was designed for, so let's see how it performs at typical portrait distances in the next chapter.
I did my best at centering the tilt mechanism before taking the infinity pictures, but I am pretty sure the lens will always be slightly tilted (read: decentered) no matter how hard you try.
portrait distance 1.4 m (42mp Sony A7rII)
For portraiture it isn't so important how flat the field is (and we have seen it isn't flat at all at infinity), it is more interesting to see what the sharpness is like when focused at different parts of the frame to take field curvature out of the equation.

We will be looking at 100% crops from the 42mp Sony A7rII again.
The lens is a bit soft at f/1.4, but astigmatism is low and therefore at focus point the sharpness is definitely good enough for portrait applications, even farther away from the center in the outer midframe area.
Flare resistance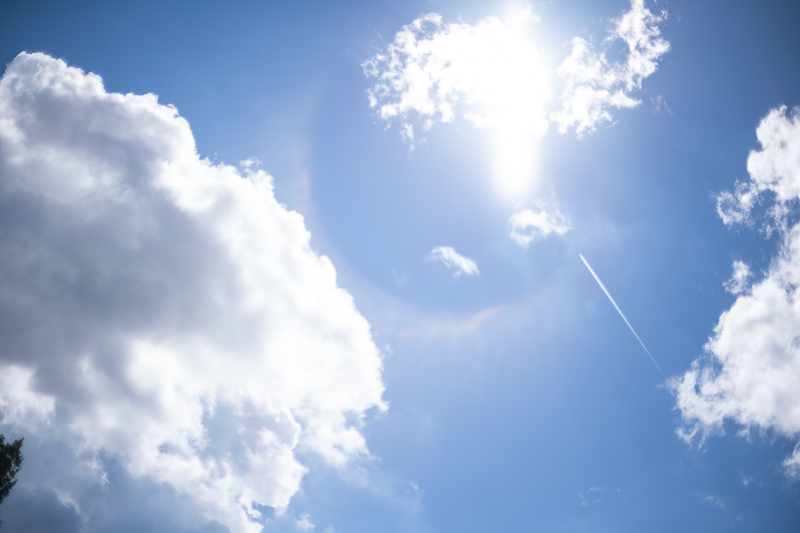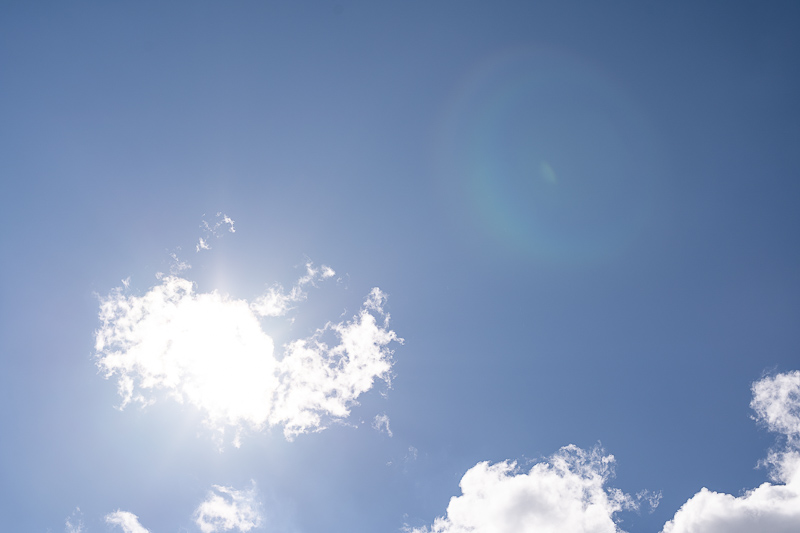 After having reviewed so many lenses only rarely I get surprised, but here I did as the flare resistance is actually pretty good. At f/1.4 some very big (bot not neccessarily bothersome) artefacts might appear, but stopped down there are hardly any issues and I only managed to create a few small ghosts.
As is the case with most lenses with the sun close to the corner of the frame a big flare can be created, but as is also usually the case this can easily be avoided by a tiny reframing.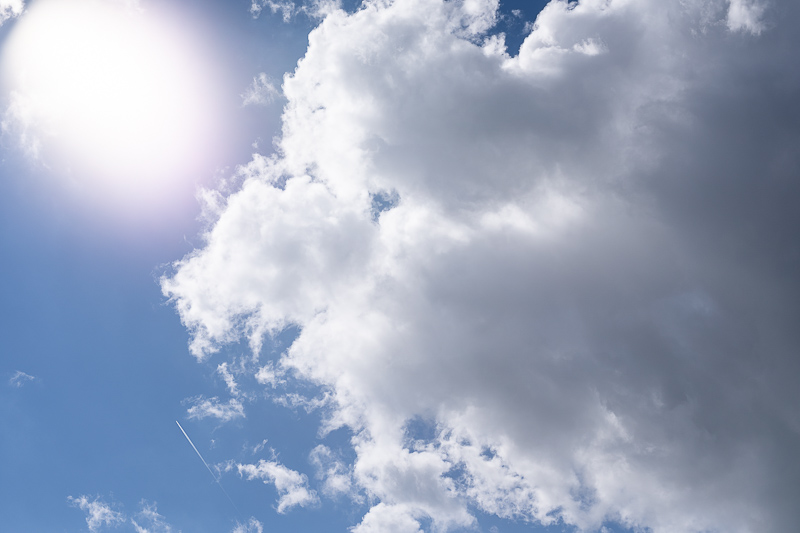 Same also happens with a strong point light source in the top center:
Distortion
Sony A7rII | AstrHori 50mm 1.4 Tilt | f/5.6 | untilted
Untilted the AstrHori shows mild barrel distortion which luckily is mostly uniform. Dialing in +5 in Lightroom/Photoshop is doing a very good job at correcting this.
Bokeh
Untilted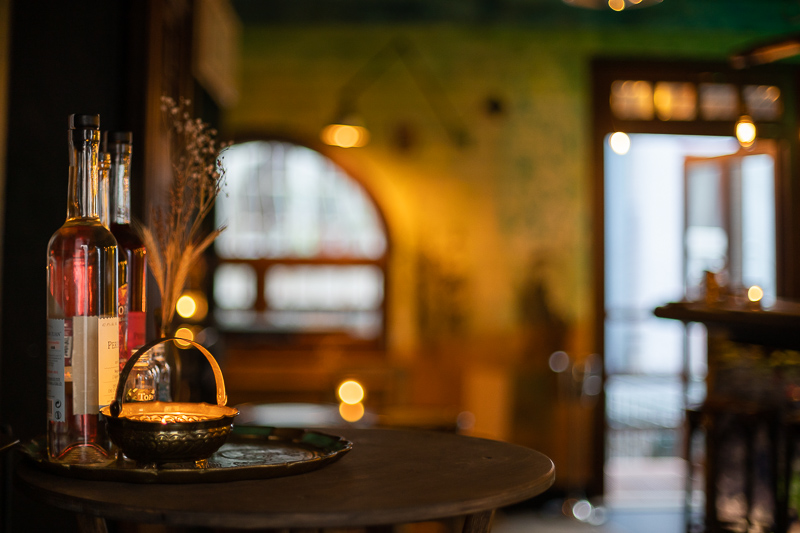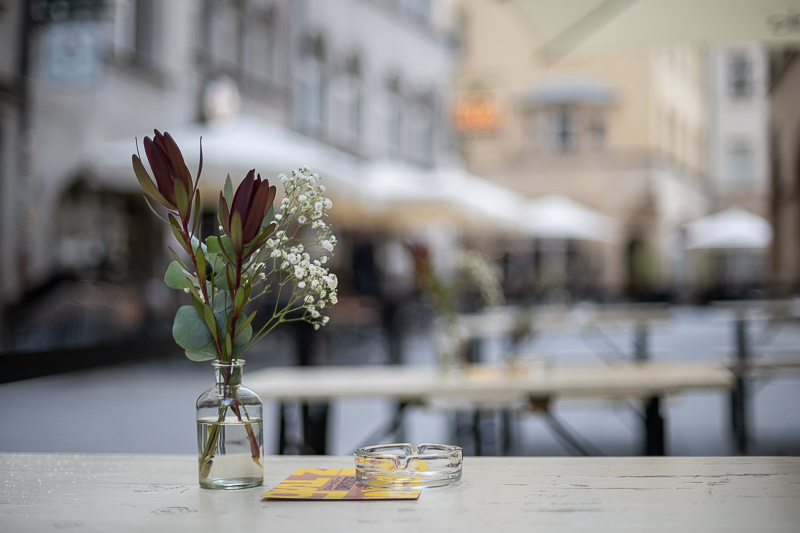 In untilted state the AstrHori 50mm 1.4 behaves like a normal 50mm lens when it comes to bokeh, with one possible advantage: a bigger image circle can lead to less optical vignetting and a more even bokeh across frame and I think generally this is the case here.
The bokeh is not particularly smooth though, it is a bit busier with some double edged structures and higher contrast – even at mid distances.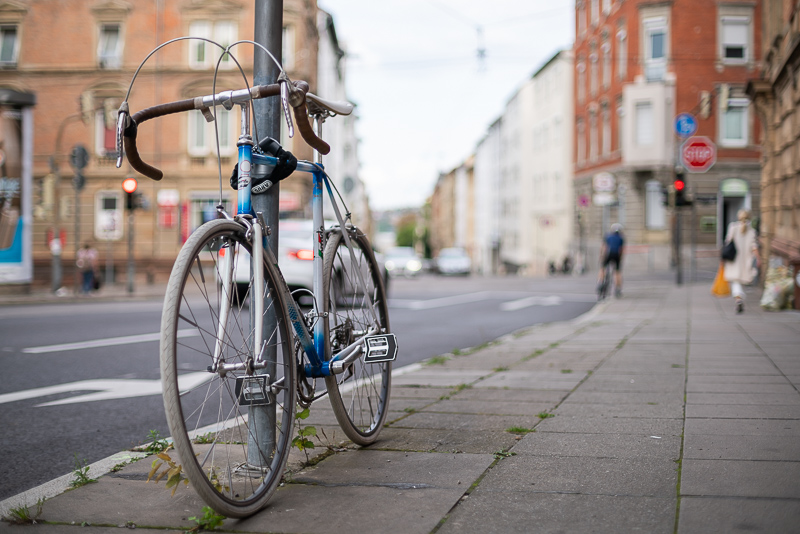 Naturally, this is easily noticeable with foliage in the background.
Sony A7III | AstrHori 50mm 1.4 Tilt | f/1.4
Tilted
Many people think by tilting a lens the depth of field can be increased, but technically this isn't true, the plane which is in focus is simply tilted. Still, in a given scene this tilt can be used to either give the impression of an increased depth of field, as in this example:
Sony A7III | AstrHori 50mm 1.4 Tilt | f/1.4
Or reduced, as in these two examples:
Sony A7III | AstrHori 50mm 1.4 Tilt | f/1.4
Sony A7III | AstrHori 50mm 1.4 Tilt | f/1.4
In some scenes both can make sense, depending on what you want:
Sony A7III | AstrHori 50mm 1.4 Tilt | f/1.4
Sony A7III | AstrHori 50mm 1.4 Tilt | f/1.4
There is one more thing to watch out for. Depending on the direction of the tilt you will either have a lot of background or foreground bokeh in your picture, and how they look varies a lot:
Sony A7III | AstrHori 50mm 1.4 Tilt | f/1.4
Making good use of tilt for e.g. portraiture is not an easy thing to do, it takes a lot of patience and practice. Nevertheless, tilt lenses open up new possibilites, like subject separation for huge things like buildings, which would be otherwise impossible: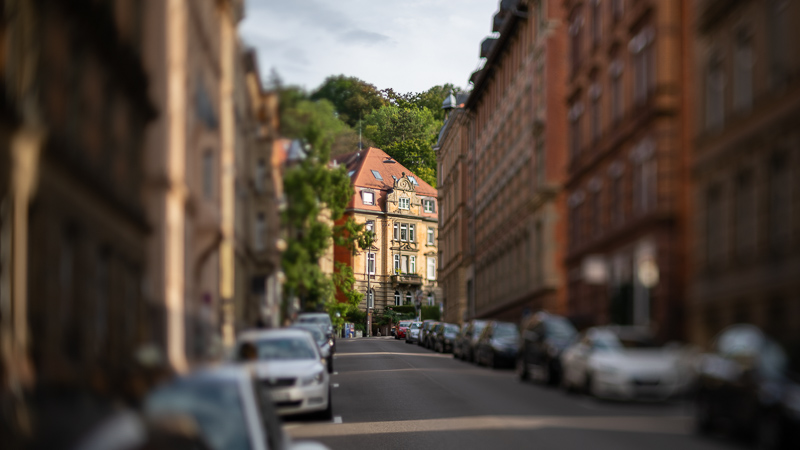 Sunstars
After the good flare resistance another surprise: despite using 12 rounded aperture blades we get very nice sunstars, especially at f/11, this means the alignment of the blades must be pretty good.
If you want to know more about sunstar rendering of different lenses have a look at this article.
Also in the field I encountered very nice sunstars: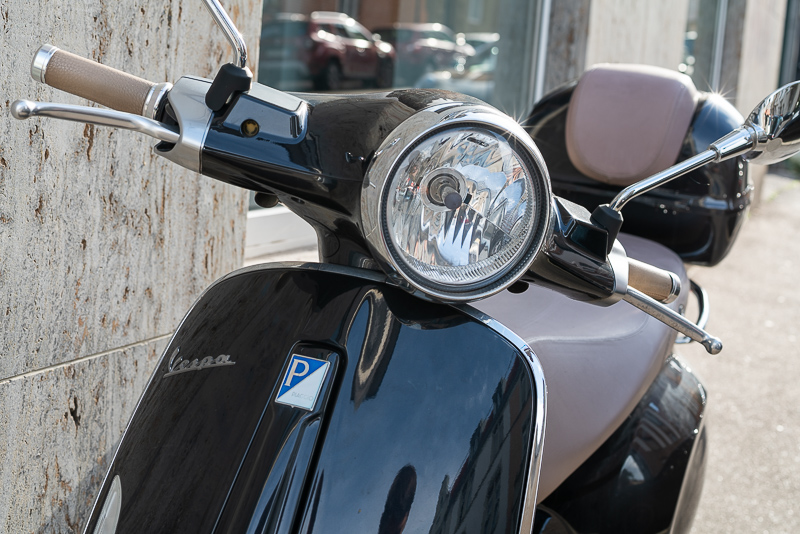 Chromatic aberration
lateral
100% crops from border, A7rII, f/11.0
This lateral CA are very low so a correction (which is easily done in e.g. Lightroom) is hardly neccessary.
longitudinal
The AstrHori 50mm 1.4 shows noticeable longitudinal CA (magenta in front of and green behind the focal plane) and it takes some stopping down to completely get rid of them.
Sony A7rII | AstrHori 50mm 1.4 Tilt | f/1.4 | untilted
There are also some issues with purple fringing, even stopped down to f/2.8 it is still visible:
Sony A7rII | AstrHori 50mm 1.4 Tilt | untilted
Tilting a lens can lead to all kinds of interesting effects, here also longitudinal CA get significantly worse, but this is true for every tilt lens I have used so far: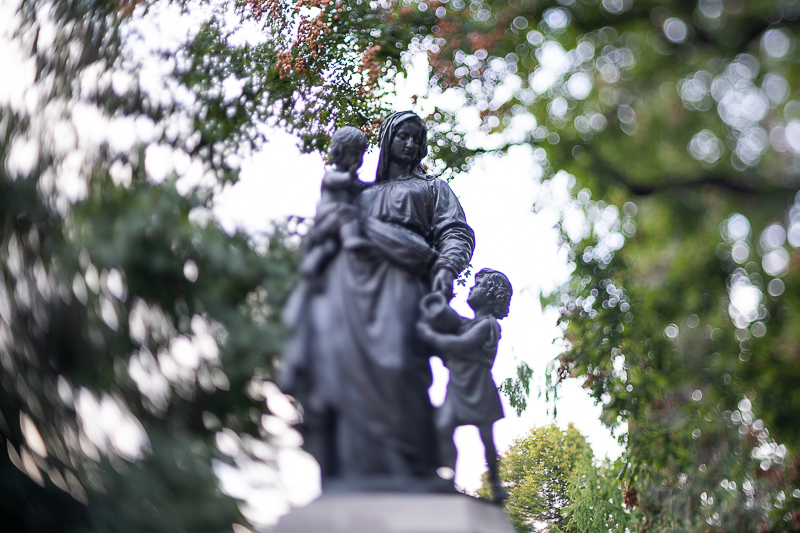 Alternatives
TTArtisan 50mm 1.4 Tilt:
This is the most obvious alternative as it offers the same combination of focal length, maximum aperture and tilt function and is even priced the same. The optical and mechanical differences are significant though: this AstrHori lens is simply a sharper lens and the flare resistance is also better – and I didn't notice light leak issues. The TTArtisan on the other hand has significantly better ergonomics and vignetting is not such a big issue when the lens is tilted. Both lenses have noticeable but different flaws, so it depends more on your personal needs which lens would be better for you.
buy from official TTArtisan online shop | amazon.com | amazon.de | B&H | ebay.com | ebay.de starting at $199 (affiliate links)
Admittedly, I didn't get the impression that the image circle of this AstrHori 50mm 1.4 Tilt is much bigger than that of ordinary 35mm format lenses, so you may be able to get an at least similar effect when combining a cheap legacy lens (e.g. Minolta MD 55mm 1.7) with a Tilt/Shift adapter (affiliate link). You might be giving up on flare resistance when going for an old SLR lens though and that fancy adapter costs almost as much as this AstrHori lens itself.
The dedicated Tilt/Shift lenses are bulkier, more expensive and slower, so not neccessarily direct competitors. They also generally offer superior image quality as well as more refined and accurate controls, the cheapest of these lenses is the:
Canon TS-E 45mm 2.8:
This Canon lens is more than 30 years old now and the cheapest entry in the world of "professional" Tilt/Shift lenses. It also has some drawbacks, so best have a look at my review for a detailed description.
buy used from ebay.com/ebay.de starting at $500 (affiliate links)

If you are not overly interested in the tilt mechanism you can also have a look at our 50mm guide, where you will find many different 50mm options being discussed.
Conclusion
good

sharpness at portrait distances

flare resistance

lateral CA

sunstars

weight

price

average

bokeh
distortion
vignetting (untilted)
build quality
size

not good

handling

image circle not big enough for tilt movements

longitudinal CA

infinity sharpness
It is always difficult to give an opinion on a lens which is rather unique and doesn't have a lot of competitors. But here I have the feeling that AstrHori simply had a 50mm 1.4 design for SLRs available, but they rather wanted to release a lens for the modern mirrorless systems and then thought instead of adding a built-in adapter (which people for sure wouldn't like) it would be better to use the space for a tilt function.
Why do I think that? The image circle of the lens simply isn't big enough – or there is a problem with the mechanical design – as there are completely black areas when fully tilting. The mechanical execution of the whole tilt mechanism also leaves a lot to be desired, have a look at the handling section if you didn't do that yet.
What about using the AstrHori without the tilt mechanism? What it has going for it is the good flare resistance, this is very rare among the cheaper modern lenses. But sharpness at infinity is lacking, longitudinal CA and purple fringing are rather high and the bokeh in the untilted state isn't overly appealing to me either. So if you don't care about the the tilt mechanism, I strongly advise you to have a look at the TTArtisan 50mm 1.4 E, which is similarly priced.
Still, if you want to try out a lens that can be tilted without investing in one of Canon's more sophisticated and expensive tilt/shift lenses there is hardly any competition I could point you to. So in the end this might still be the lens you are looking for – especially if you like the look from pictures that can be created with it.
You can order this lens from amazon.com | amazon.de | ebay.com | ebay.de starting at $199 (affiliate links)
Sample Image
Untilted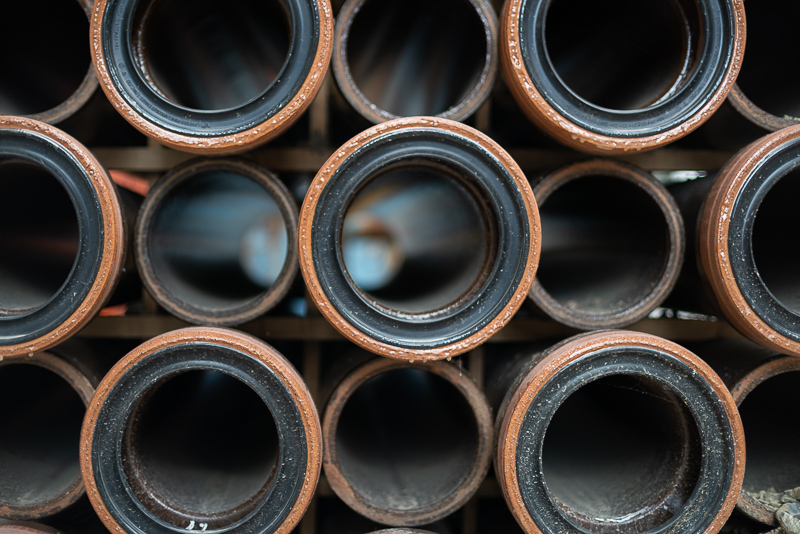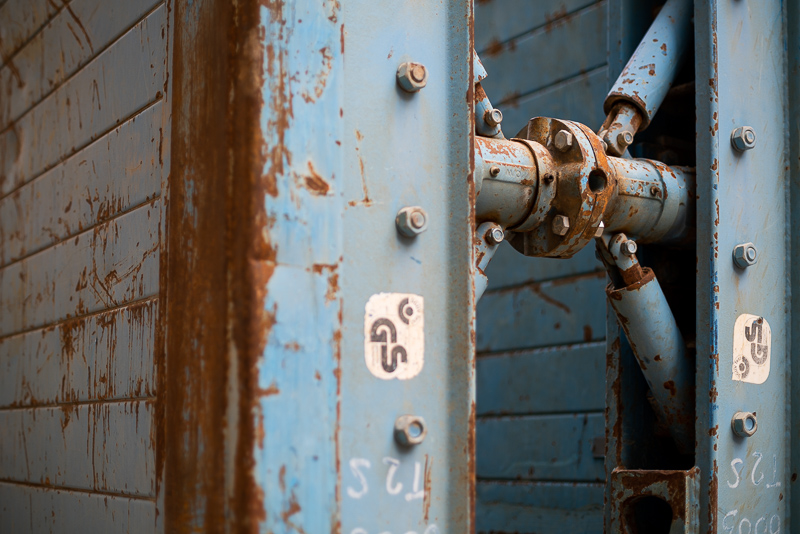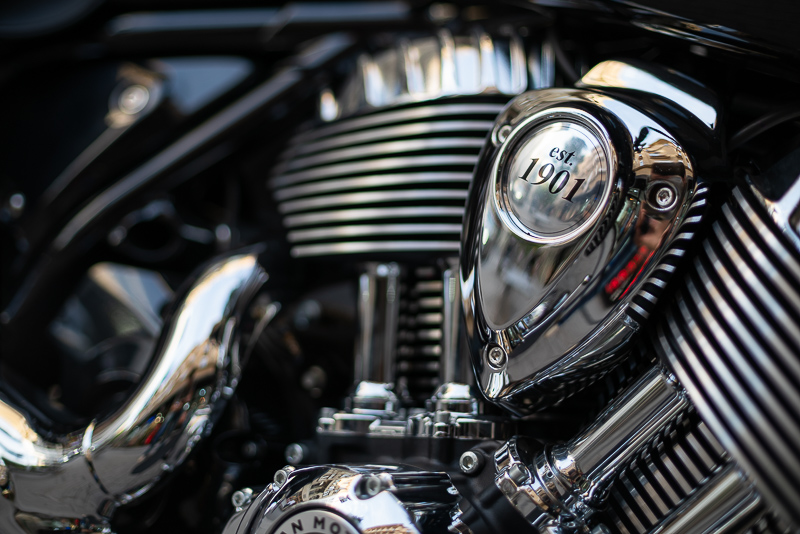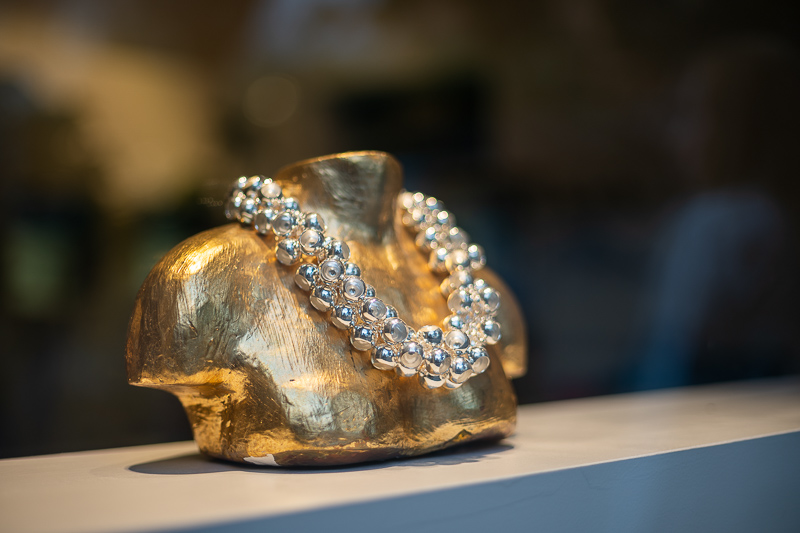 Tilted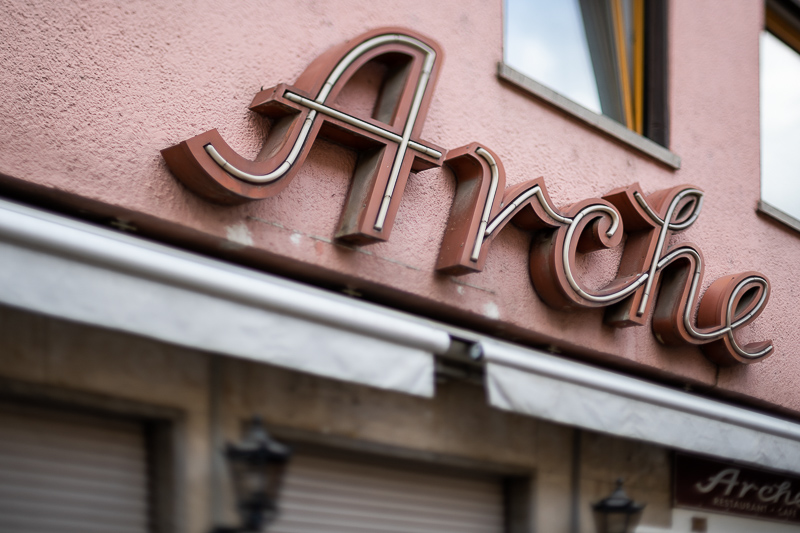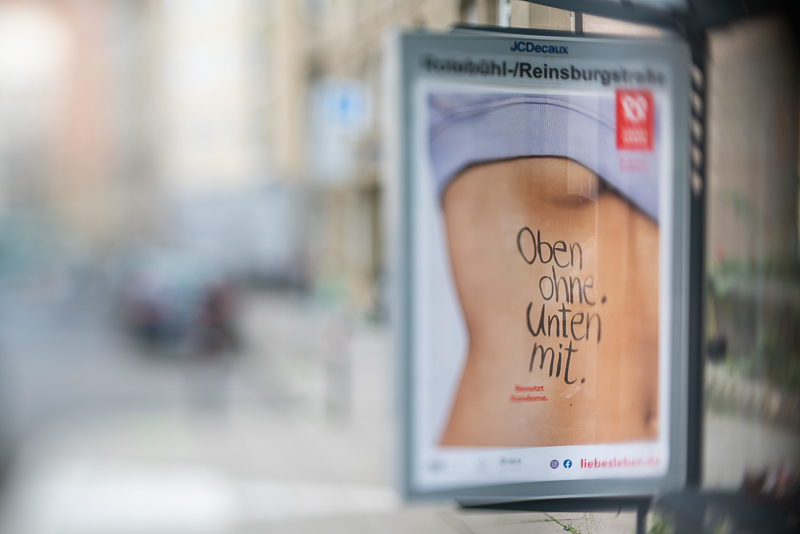 Most of the sample images in this review can be found in full resolution here.
Further Reading