Sample Images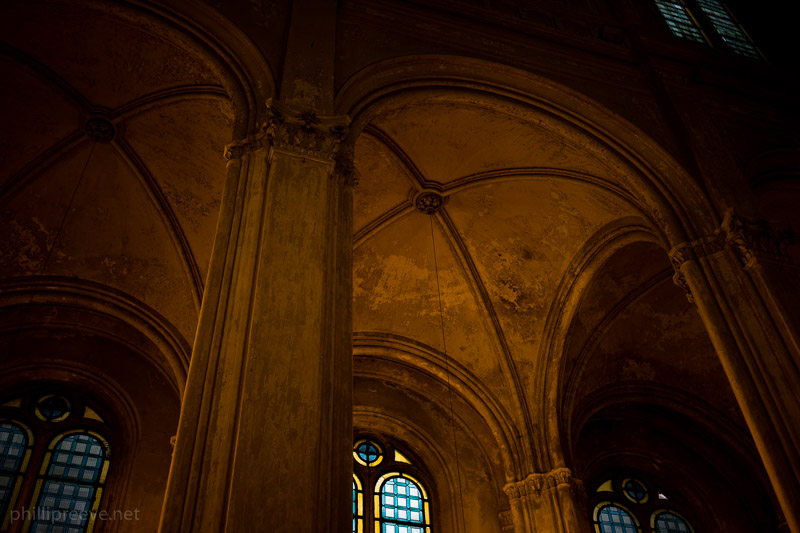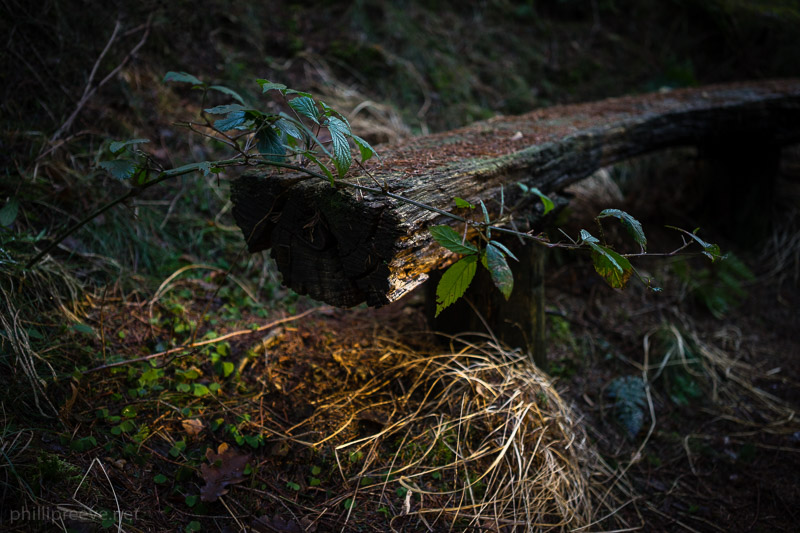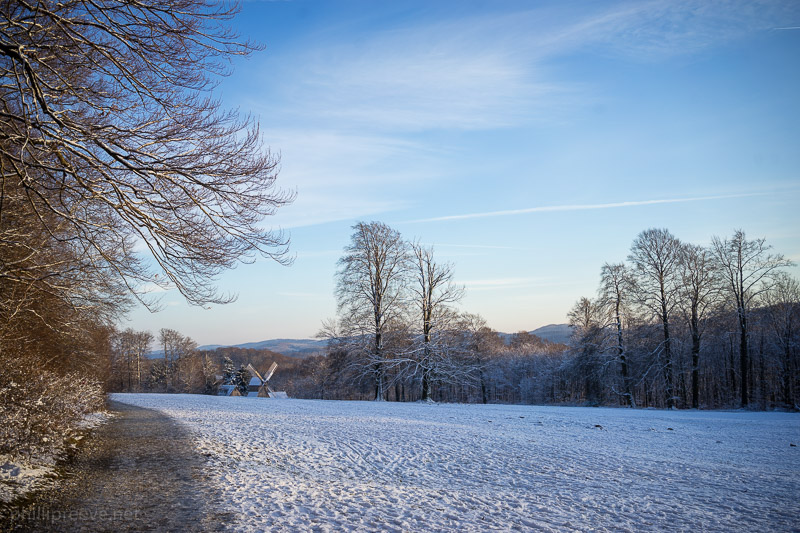 Specifications
Diameter: 61.5mm
Length:  36.5 mm
Weight: 120g
Filter Diameter: 49mm
Number of Aperture Blades: 7
Elements/Groups: 7/5
Close Focusing Distance: 35cm
Mount: Sony FE
The Sony FE 2.8/35 sells for $799 at B&H photo* or Amazon.com*.  Used it sells for around $525 at ebay.com*
In Germany you can buy it for 659€ at Amazon.de*. Used  it sells for around 460€ ebay.de*. *= affiliate link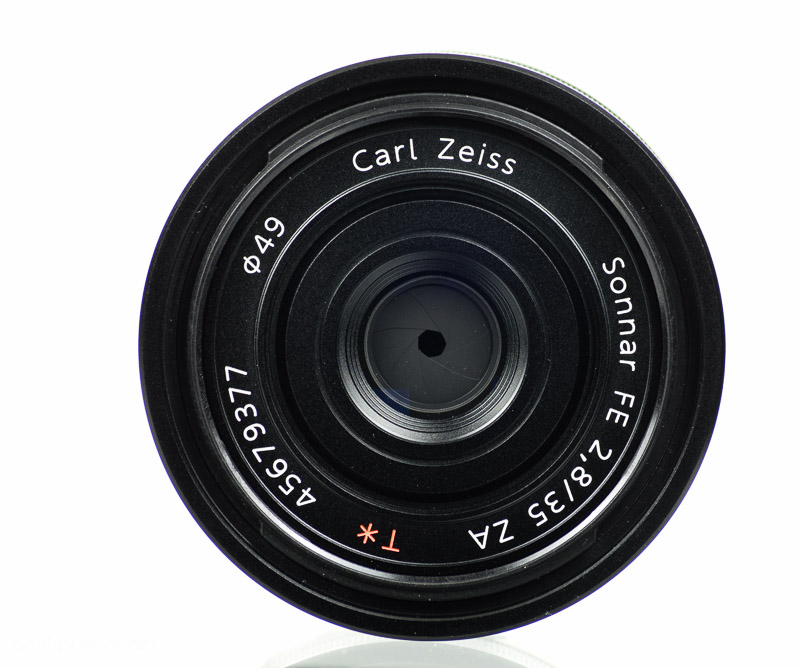 Compatibility
The Carl Zeiss 2.8/35 work on any camera with an E-mount. Be it a full frame camera like the Sony a7 or an APS-C camera like the Sony a6000.  On an APS-C camera it is equivalent to a 52.5/4 on a full frame camera.
Build Quality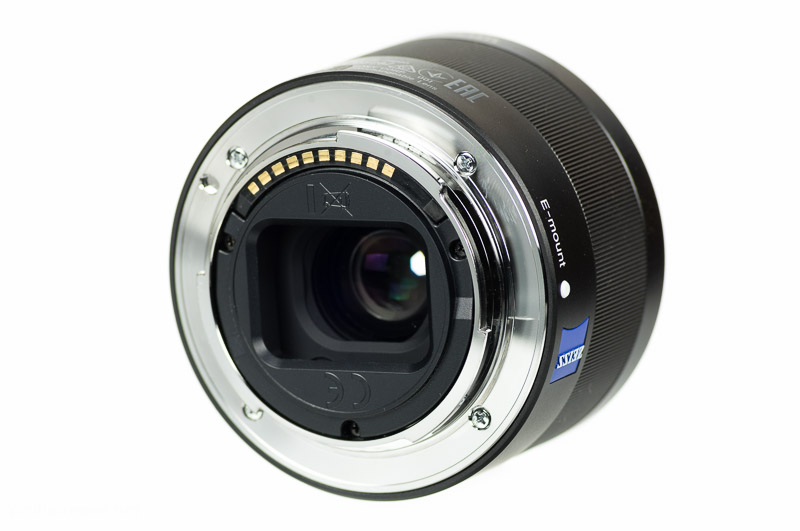 The lens seems to be built to  high standards with a metal hull and a focusing ring which has zero play so it feels very nice.
One nice touch is that all the markings are engraved and filled with paint. Not just printed on the hull like with the FE 2/28.
I didn't disassemble the lens so I can't tell you how robust it's inner construction is which is probably more important than the outside. Extrapolating from Roger Ciciala's teardown of the ZA 4/24-70 I would guess that it's mostly plastic inside.
Although Sony claims that the design is "dust and moisture resistant"  the lens has no gasket around the lens mount, so weather resistance will be limited.
The lens shade feels solid and attaches firmly to the lens. It is made from plastics and feels robust enough but not as nice as the shades for other lenses of the ZA line.
Size, Weight and Handling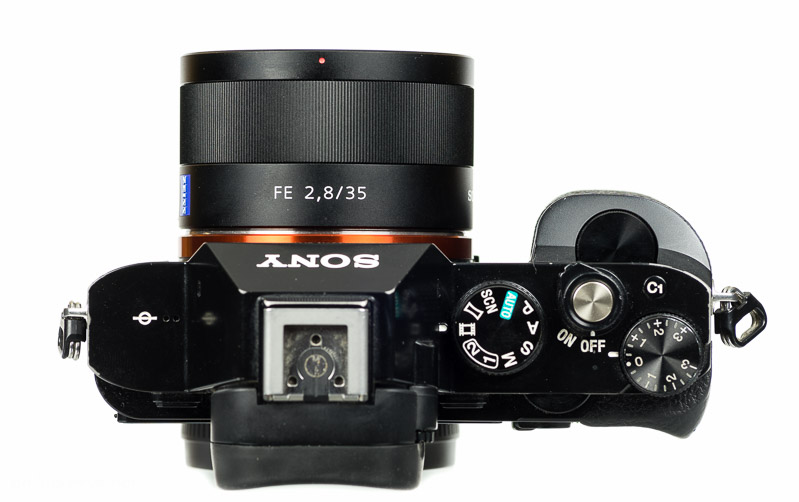 The Carl Zeiss 2.8/35 is the smallest native lens you can buy for the a7 series. It is still a bit too large to call it a pancake but it comes close. I prefer a little larger lenses on my a7 but handling is still very good and at only 120g it is an excellent choice when you want to travel light.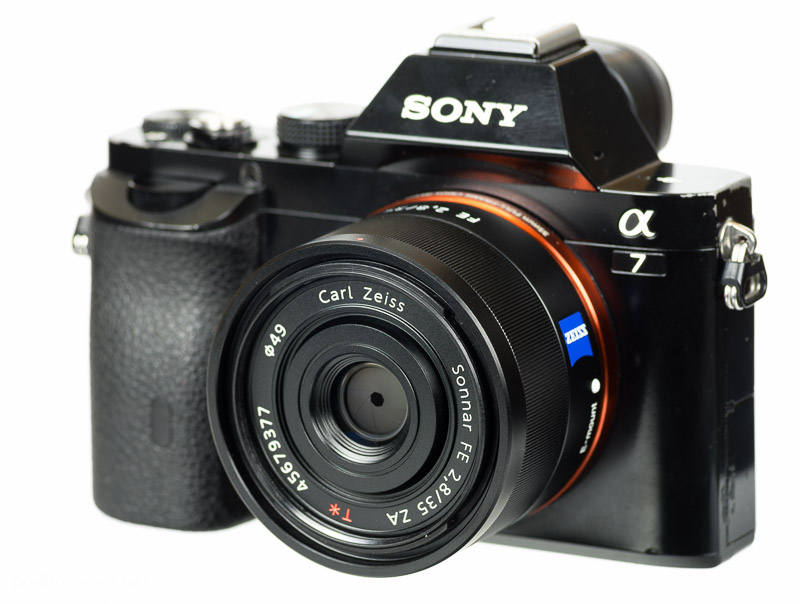 Lens Hood
The Zeiss 2.8/35′ lens hood has a very unusual design. It is only about 5mm deep and it isn't open like conventional hoods.
This design is very handy, because the hood is very small I always left it attached to the lens and it also comes with it's own lens cap.
Filters
The 49mm filter thread is made from plastics.
The lens hood has a 40.5mm filter thread.
The front of the lens does not rotate so polarizers are easy to use.
Auto Focus
AF performance on the A7 and a7ii is fine as long as there is enough light. In darker scenarios I often found the AF lacking but that's more an camera issue than one which could be attributed to the lens.
The AF drive is very quiet and the lens does not extend.
Manual Focus
As mentioned before, the focusing ring feels nice nice, what I don't like too much is the focus by wire implementation.
One problem here is that it matters how fast you turn the focusing ring,  if I turn it by 45 degrees very fast the focus changes from 35cm to infinity. If I turn it slowly it takes more than 360 degrees (one full turn) to change focus from the close focusing distance to infinity. In theory this sounds like a great idea because focusing should be either super precise or very quick, depending on what you need but in practice it's quite fiddly.
The other problem is that there is a small lag between the moment when you turn the focusing ring and when the lens reacts. It is only a small fraction of a second but detracts from the experience and makes it very hard to focus on anything moving.
I am used to manual lenses where the focusing ring is coupled directly to the focusing helicoid and I am faster and as precise with them. So manual focus works okay but it isn't very enjoyable (says a hardcore manual lens user).
Image Quality
Vignetting and Color Shift
At f/2.8 vignetting is severe  at close to 2.5 stops. At f/4 it is reduced only a little to about 2 stops and by f/8 it is still at 1.5 stops which is about the highest value I have ever seen at f/8.
I tested with deactivated vignetting correction (which affects the raw) but I wouldn't be surprised if there was still some correction, other lenses improve much more from f/2.8 to f/4.
On my a7 I see minor color shift, I guess on the more problematic a7r it could sometimes be a problem. The a7s and a7rii will most likely show even less color shift than the a7.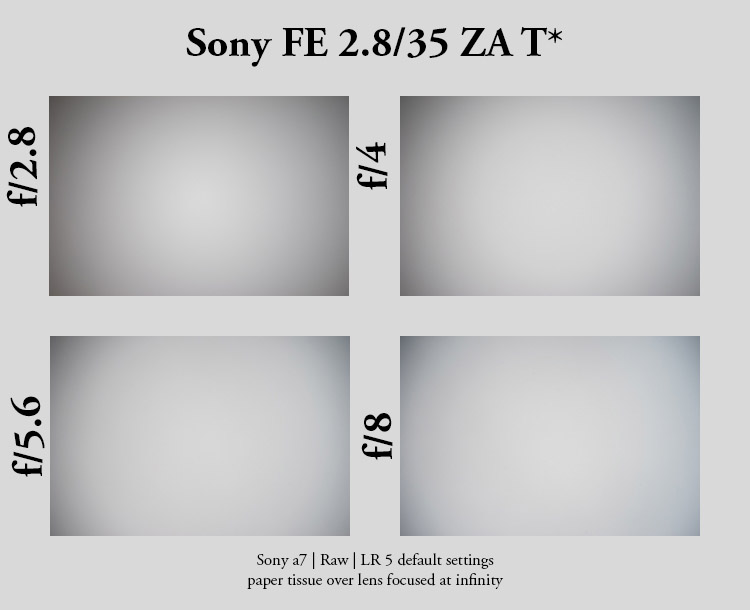 Flare Resistance
Since the Zeiss FE 2.8/35 is a modern lens with T* coatings and a very small front lens I expected better performance than I actually saw.
I saw no ghosting at all but in critical situations you will se some veiling flare.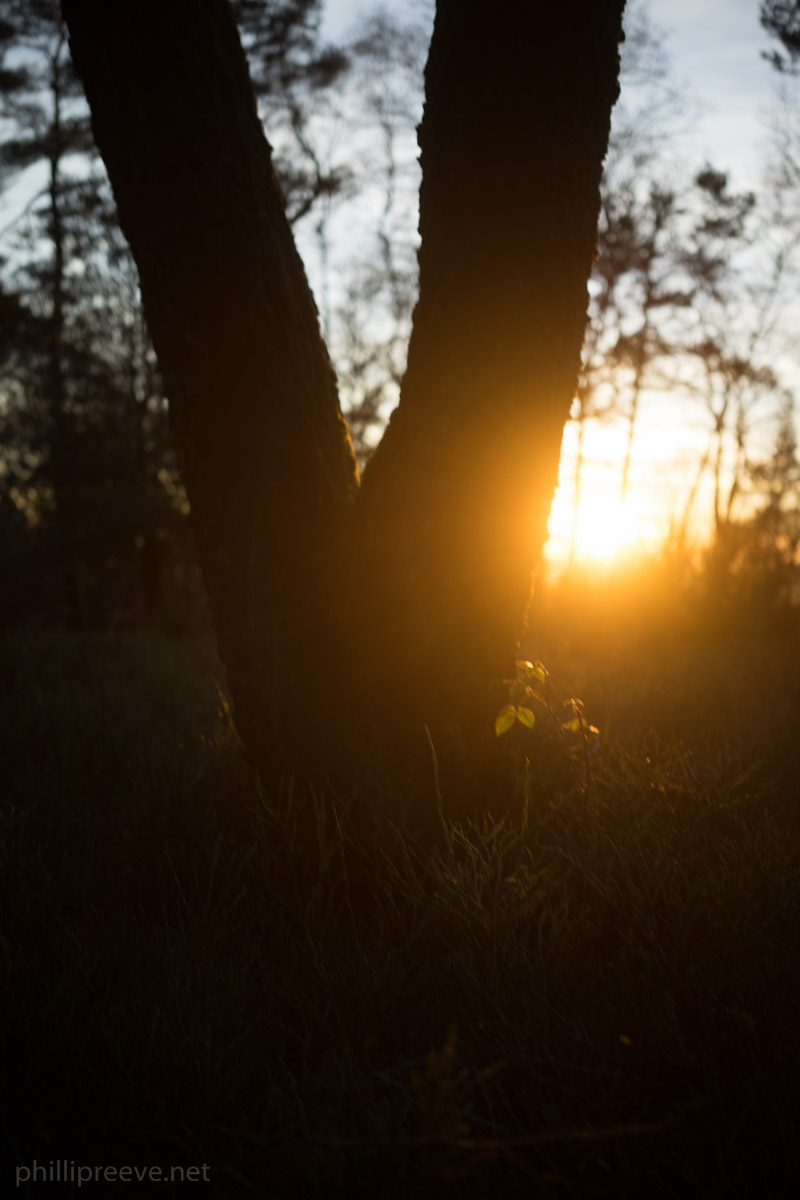 In less critical situations performance is fine:
Distortion
The FE 2.8/35 shows some barrel distortion. Lightroom has a profile which corrects the distortion very well.
Chromatic Aberrations
The Zeiss FE 2.8/35 shows some lateral CA, significantly more than my 30-years-old Canon FD 2.8/35. You won't see any of that when you import a raw file into LR because it automatically applies a profile embedded in the Raw file which you can't deactivate. I used Raw Therapy to check this.
LoCA correction is only average as well.
Bokeh
The Sonnar has quite good bokeh, oof highlights are rendered quite smooth.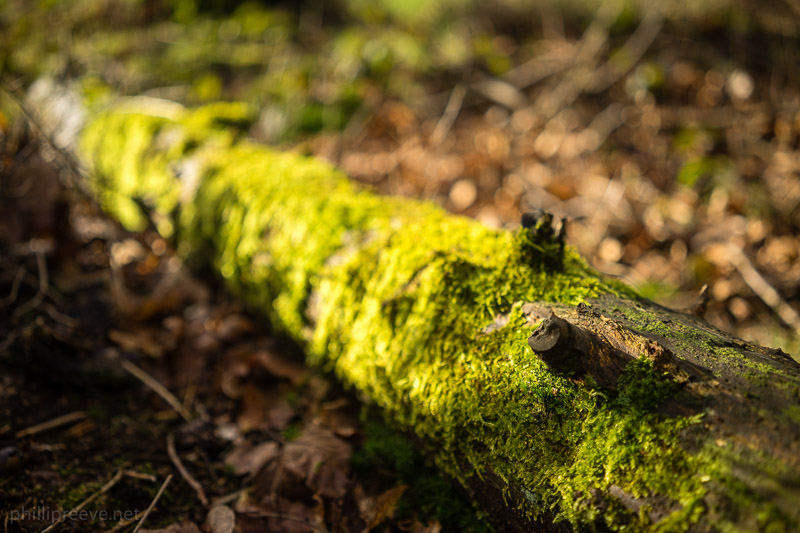 Foreground bokeh is very smooth as well.
At longer distances bokeh stays smooth which can't be taken for granted with other lenses.
The only issue I could see are some onion rings which can appear in critical situations.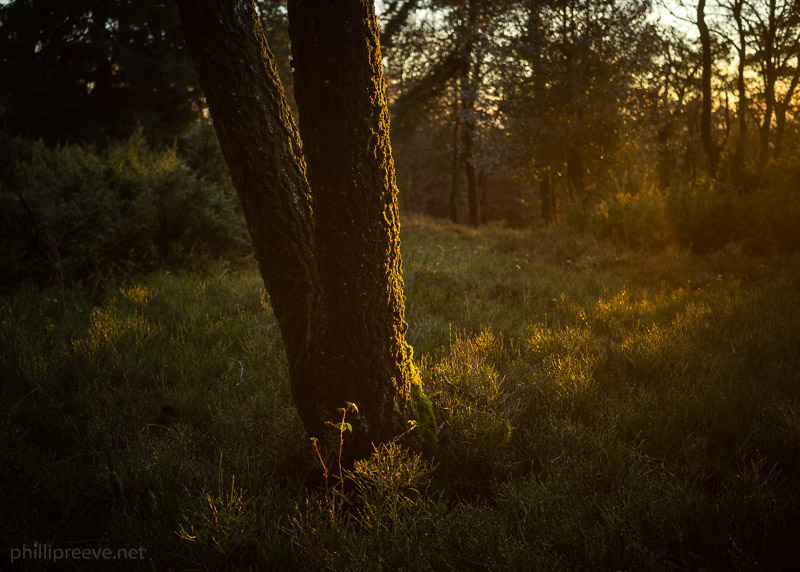 The only issue I could see are some onion rings which can appear in critical situations.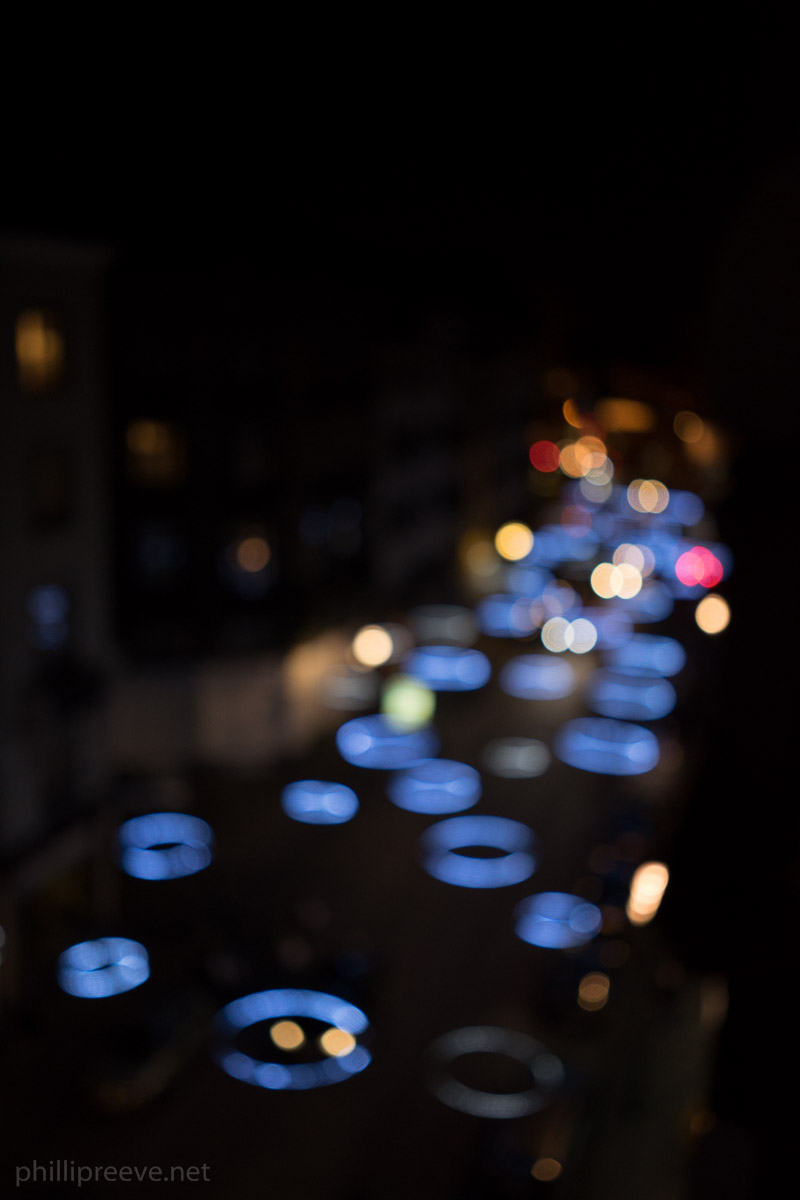 Sunstars
Not a strength of this lens. Sunstars are very fuzzy even at f/11.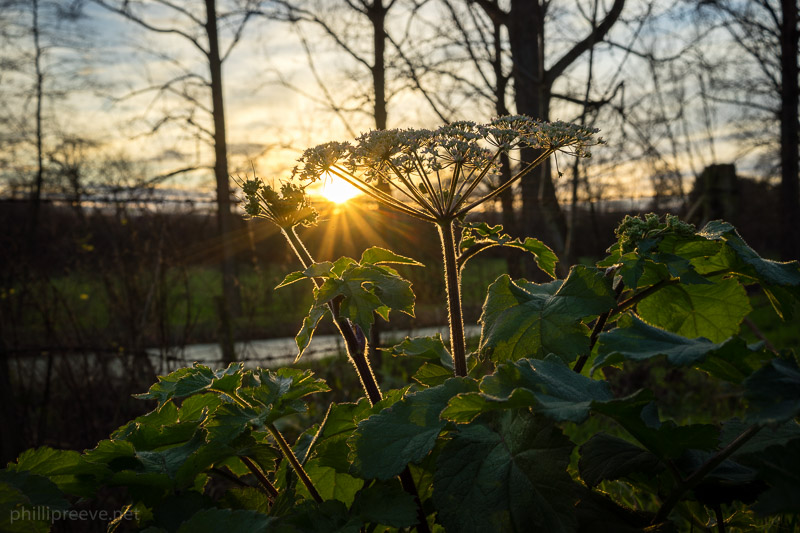 Astro Use
The FE 2.8/35 performs well here. Brighter stars have a small comet's tail but compared to other lenses it is very small. The only real issue I see is the very significant vignetting.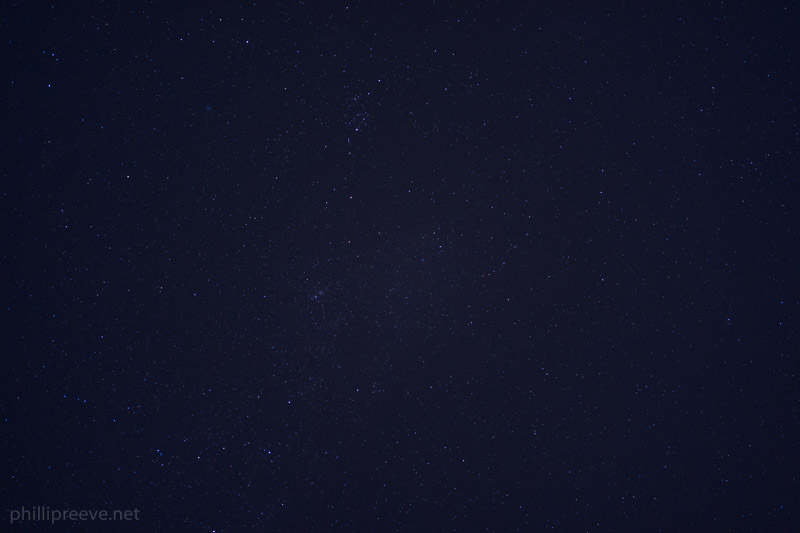 This is a 100% crop from the lower left corner of the image above.
Sharpness
My copy was well centered but I have read more reports than usual about decentered lenses so I can only recommend to check your copy when it arrives.
The FE 2.8/35 shows an interesting behavior. At f/2.8 it is very sharp with surprisingly good across the frame sharpness. It outclasses any classic 35mm lens I know of at this aperture. This is a remarkable performance for such a small lens.
As you stop down there is very little change. The center improves a little to excellent levels but there is next to no improvement outside of the center. So at typical settings for landscape use, e.g. f/8 or f/11 other much cheaper lenses are sharper in the corners. The Canon FD 2.8/35 for example.
Field Curvature
There is minor field curvature, at around r=15mm the plane of focus moves closer to the camera but the effect isn't strong.
 Close Focus Performance
The Zeiss FE 2.8/35 has a close focusing distance of 35cm which results in a reproduction ratio of 1:8 which is below average for a 35mm lens.
The FE 2.8/35 does not feature floating elements so performance suffers quite a bit at shorter distances.  F/2.8 is a bit soft, f/4 is good and you should stop down to f/5.6 for very good results.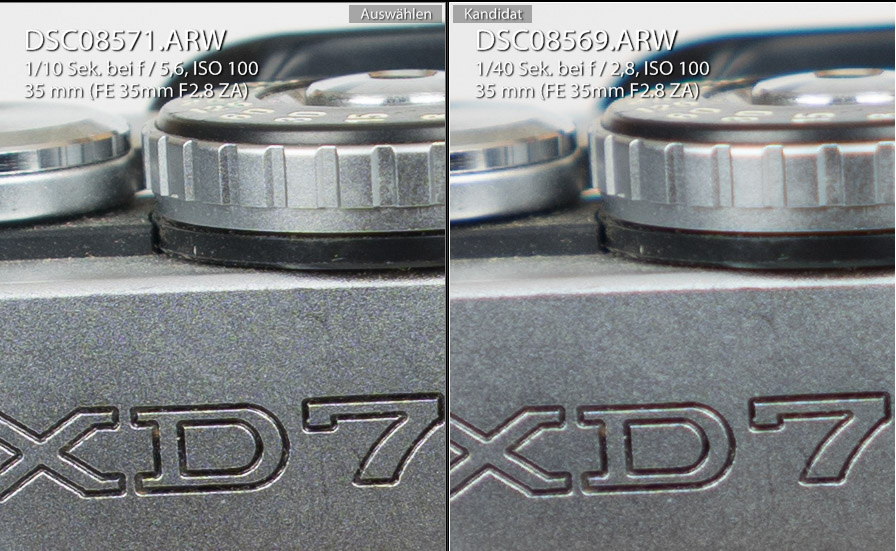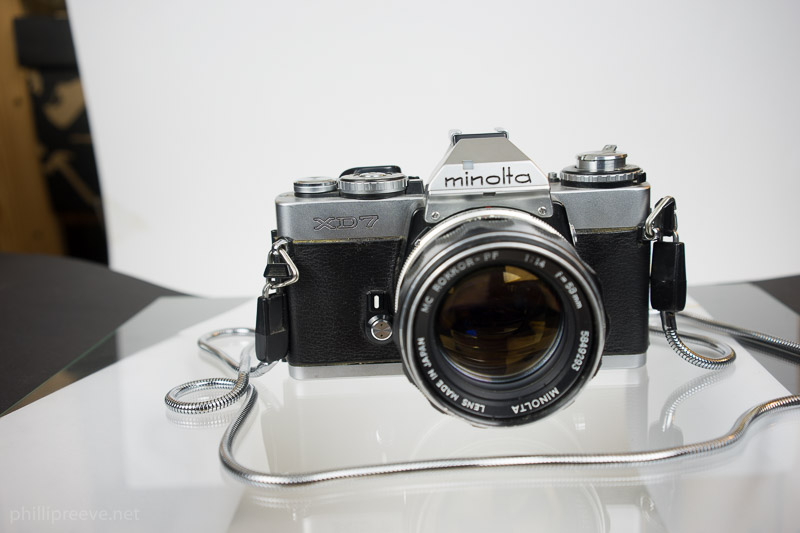 Alternatives
Sony FE 2/28 – A different focal length of course but many people buy just one of both lenses for their kit. The FE 2/28 is quite a bit larger and the FE 2.8/35 has sharper edges and corners at f/2.8. I think the FE 28 is a bit sharper in the corners around f/8 but of course you will sometimes have to correct the spectacular distortion. I think the 28 works great in a kit with the FE 1.8/55 while the FE 2.8/35 is the better one lens solution.
Sony FE 4/16-35 ZA OSS – At f/4 the FE 2.8/35 is a bit sharper across the frame. At f/8 I see a quite small advantage for the 16-35. The 16-35 is of course a very big and heavy zoom lens.
Canon FD 2.8/35 – I think the Canon is the better landscape lens because it is sharper at f/8 and it has a real focusing ring. With adapter it is about twice as large and costs only a small fraction of the Sony.
Voigtlander Ultron 1.7/35 – If you like fully manual lenses this is probably a better choice. While it is a small lens it isn't as small as he FE 2.8/35  but it is 1.5 stops faster and feels a bit nicer. Optically it is at least as sharp as the FE but it has quite strong field curvature. I didn't compare them directly but I am quite certain that the Voigtlander has sharper corners stopped down. It also has less distortion, less CA and is more flare resistant.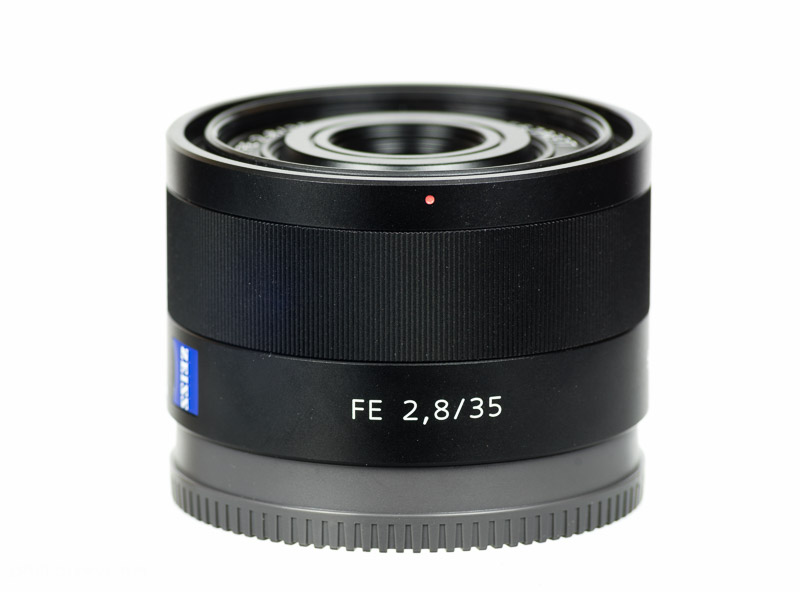 Conclusion
good

very small and light

very sharp at f/2.8

bokeh

small lens hood

average

corner sharpness stopped down
flare resistance
manual focus

not good

strong vignetting

price

long short focusing distance

sun stars
If you consider the small size the Sony FE 2.8/35 is a remarkable performer, especially wide open. You can use it at f/2.8 without hesitation, it is very sharp across 90% of the frame and bokeh is good as well. Only the very strong vignetting could be a problem for some uses.
I was a disappointed by the fact that it hardly improves when it is stopped down.  The corners are sharp enough but much cheaper lenses are sharper in the corners at f/8
Distortion isn't too bad and thanks to a profile it is easily corrected in LR. Vignetting ist very strong at f/2.8 and never goes away, I guess this is a penalty for the small size. Lateral CA correction is average but you won't see any CA because the correction can't be turned off in LR.
So I think the Carl Zeiss Sonnar FE 2.8/35 ZA is a good choice if you are looking for a very small but capable lens. It works okay as a small landscape lens so I wouldn't hesitate to take it with me when a light kit is essential. But more often when weight and size doesn't matter that much I would take a sharper and easier to focus manual 35mm lens with me.
There remains one issue and that is the price. I think it is totally overpriced at the normal retail price. It is a good optic but quite far from an outstanding one so you pay a lot of money because it is small, looks nice and carries the Zeiss badge. When you buy used or know that you will use it a lot it might still be a perfectly reasonable purchase for you. But since Canon sells an optically superior 2.8/40 for less than $200 I think that it has a pretty poor price/performance ratio.
All in all the FE 2.8/35 has some strong selling points: It is very small, feels very nice and it performs remarkably well at f/2.8, if this matters to you the price might be justified. If you remove the size from the equation it is a good performer wide open but below average at smaller apertures and the high price will be hard to justify.
The Sony FE 2.8/35 sells for $799 at B&H photo* or Amazon.com*.  Used it sells for around $525 at ebay.com*
In Germany you can buy it for 659€ at Amazon.de*. Used  it sells for around 460€ ebay.de*. *= affiliate link
If this review was helpful to you, please consider using one of my affiliate links. I will earn a small commission on your purchase and it won't cost you anything. Thanks!
Carl Zeiss Sonnar 2.8/35 T* Sample Images
All images are processed in Lightroom from Raw. Many more full resolution samples in my Carl Zeiss 2.8/35 flickr album.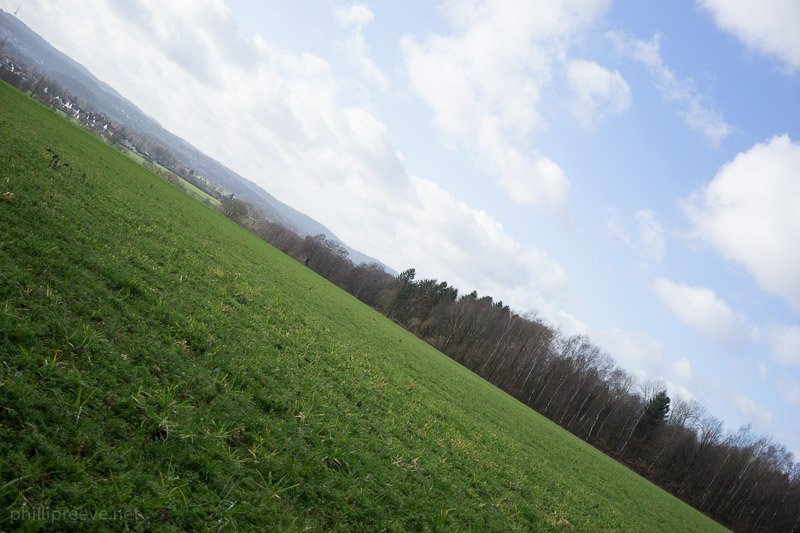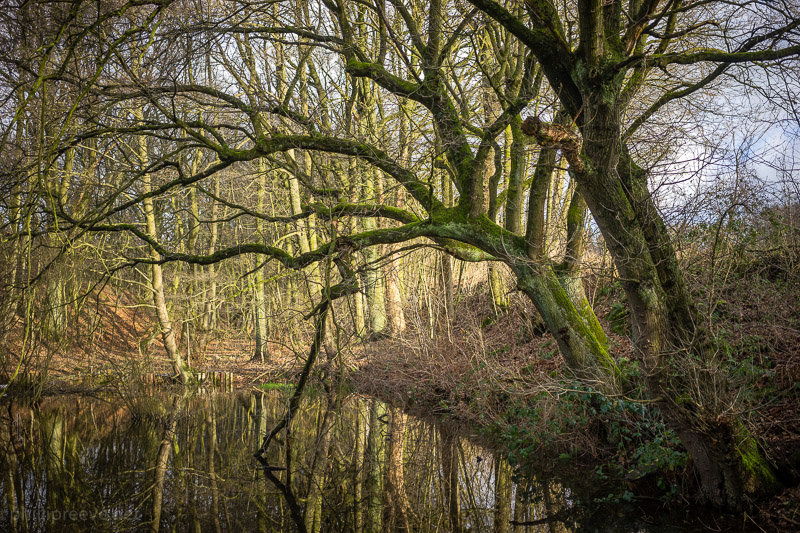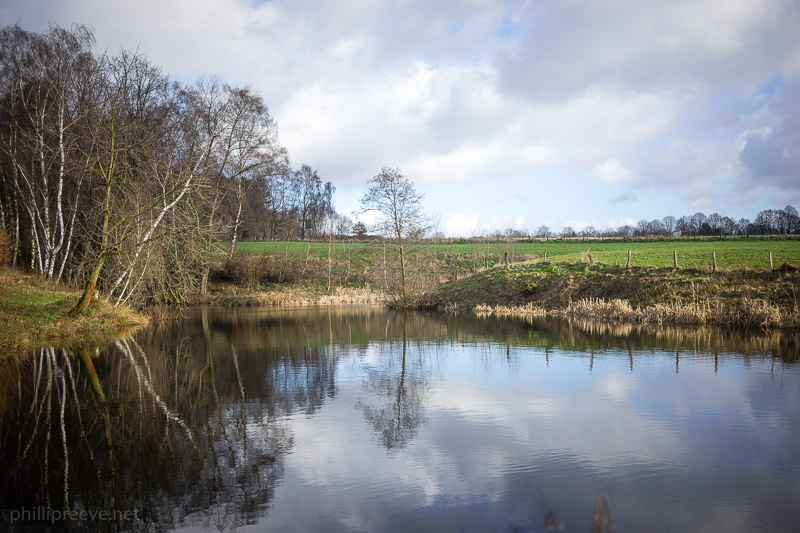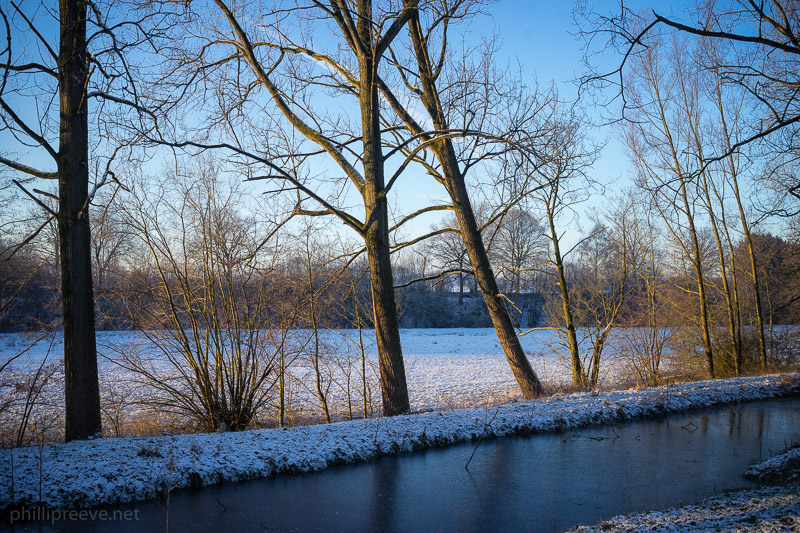 Other Articles
The following two tabs change content below.
I have two hobbies: Photography and photographic gear. Both are related only to a small degree.
Latest posts by Phillip Reeve (see all)